May 2020 Urban Exploration Street Art
Some more street art finds from the end of May. Things are still slow as far as new street art in concerned but as the restrictions ease there have been some recent murals, especially in Graffiti Alley.
Hope Garden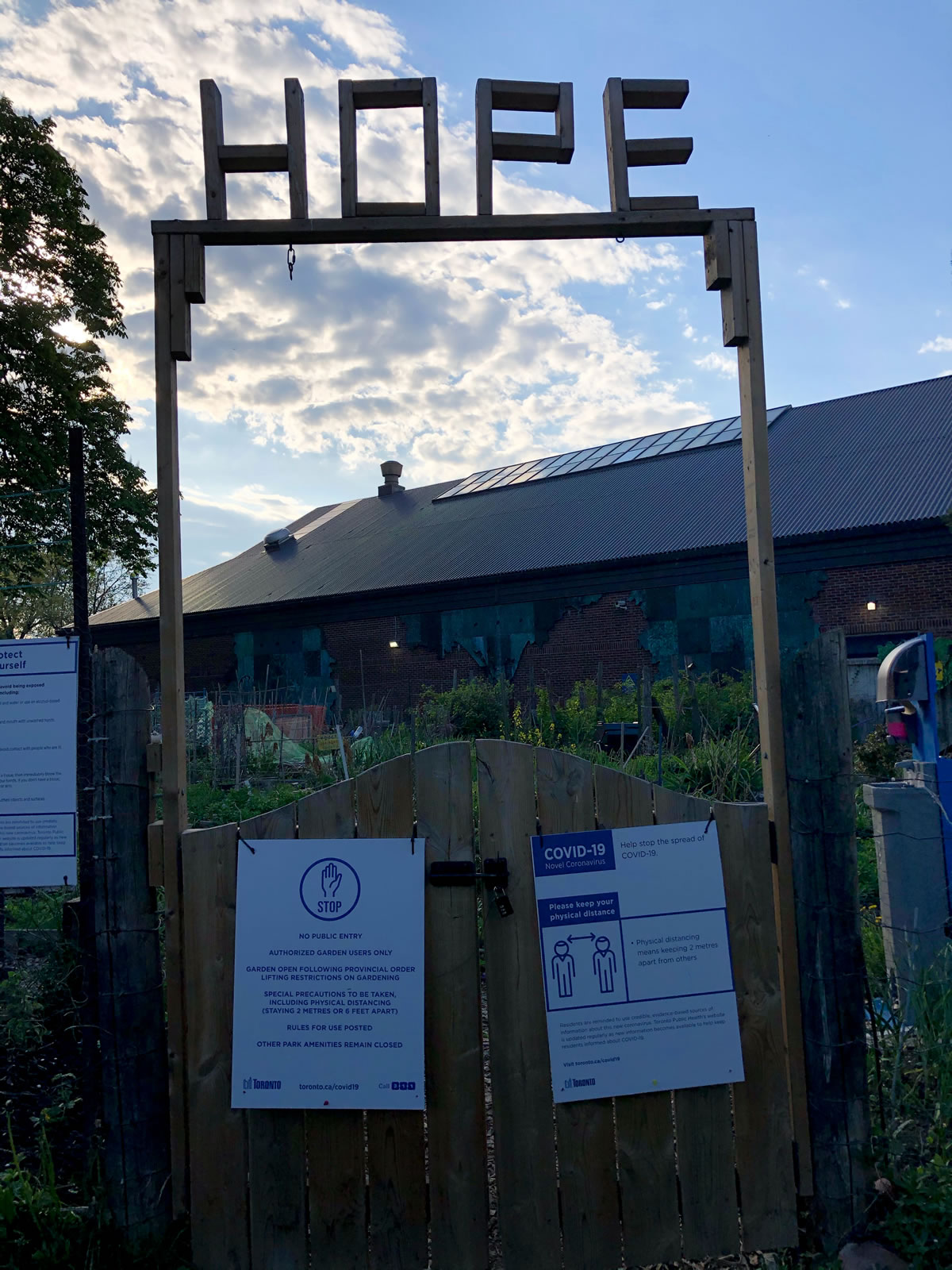 I'm going to start with "HOPE" because we need HOPE these days !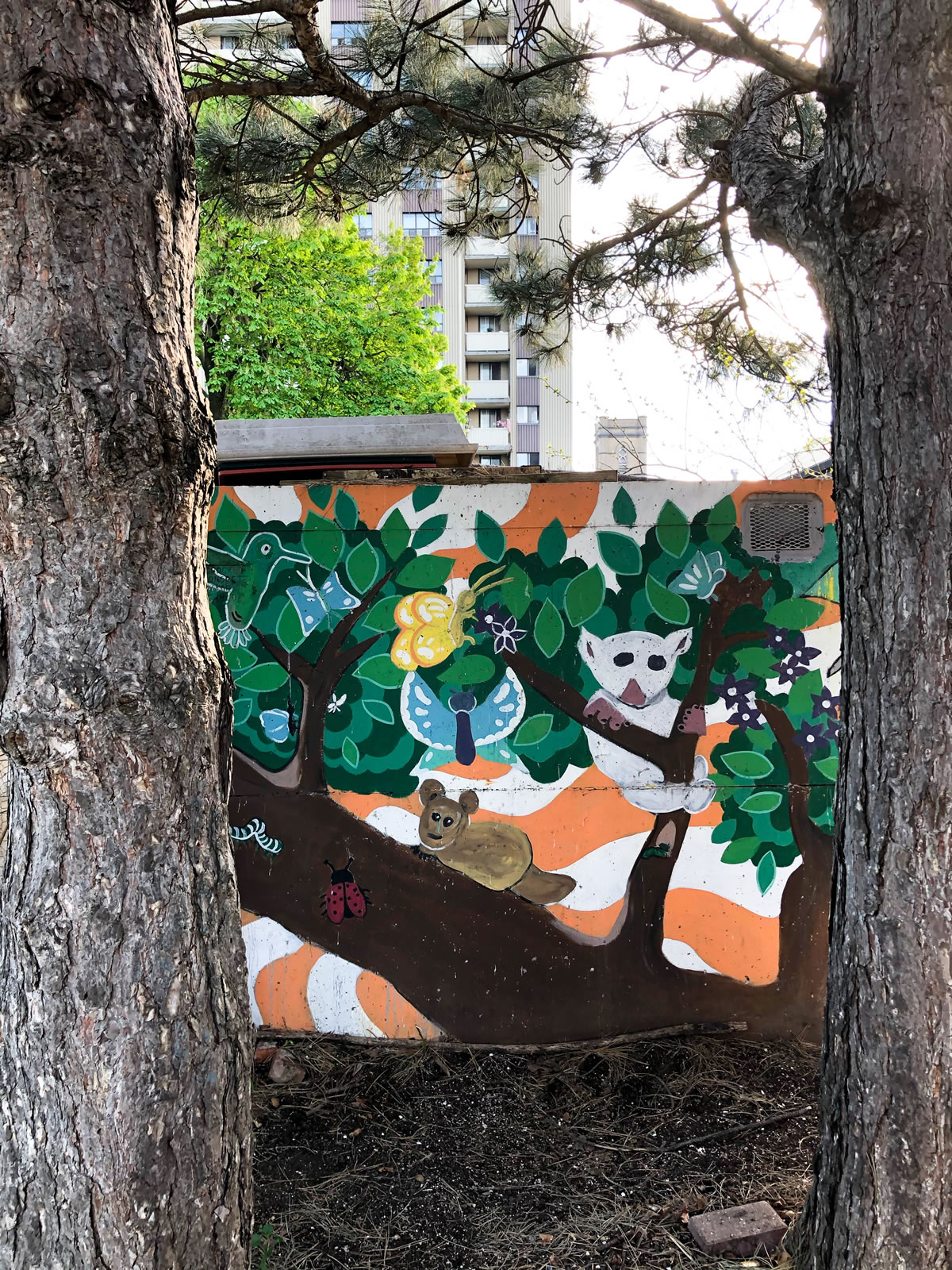 This is at the entrance of a garden which is closed now. However there are a couple of smaller murals around the garden.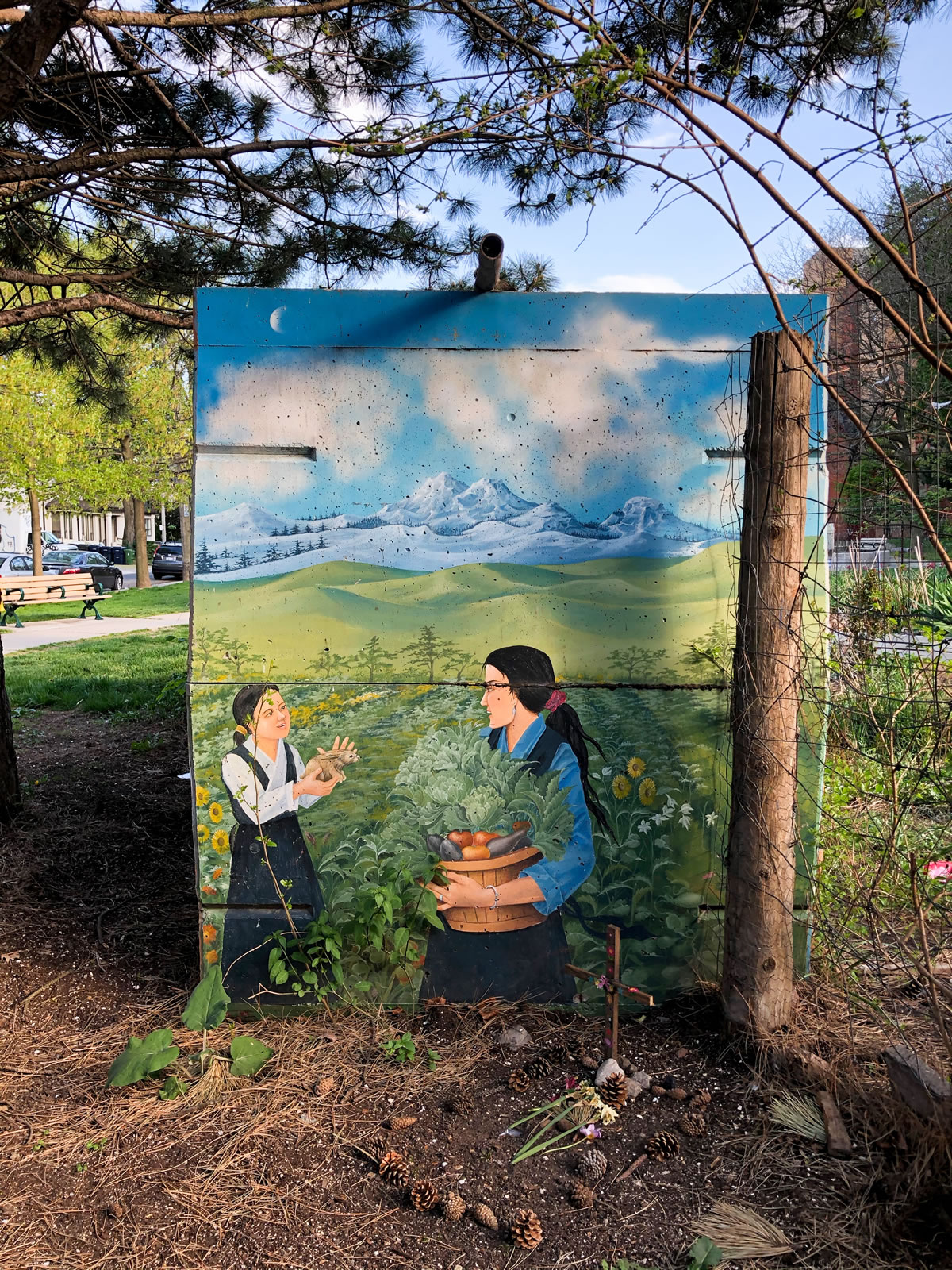 There's a large Tibetan community in the are so this looks like it is in tribute to them. I don't know the artists of any of these.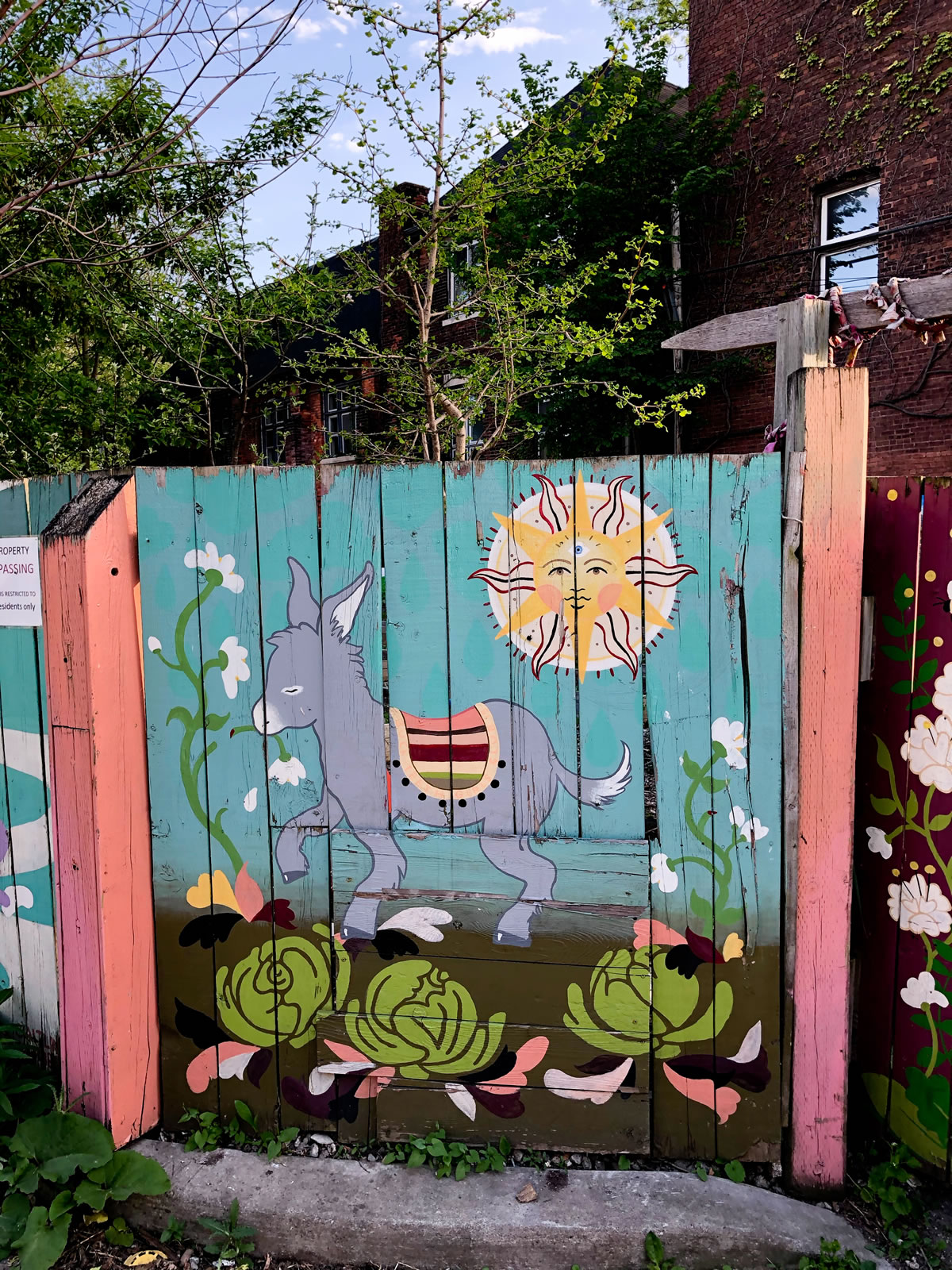 Across the street there's another garder and some more mini-murals on the side of the fence including this one.
Toronto Street Art Graffiti Found Here:
Wheat Paste Poster Graffiti
Wheat paste posters have been popping up everywhere. The UrbanNinjaSquadron wheatpaste is a collab with Bainoon. Question Mark is the one below but it's been ripped badly.
Then someone else has pasted on top of the others. I have no idea what they are about.
Toronto Street Art Graffiti Found Here:
Sticker Graffiti
Found some new stickers as well as the posters.
Beck aka Rodger James Sticker Art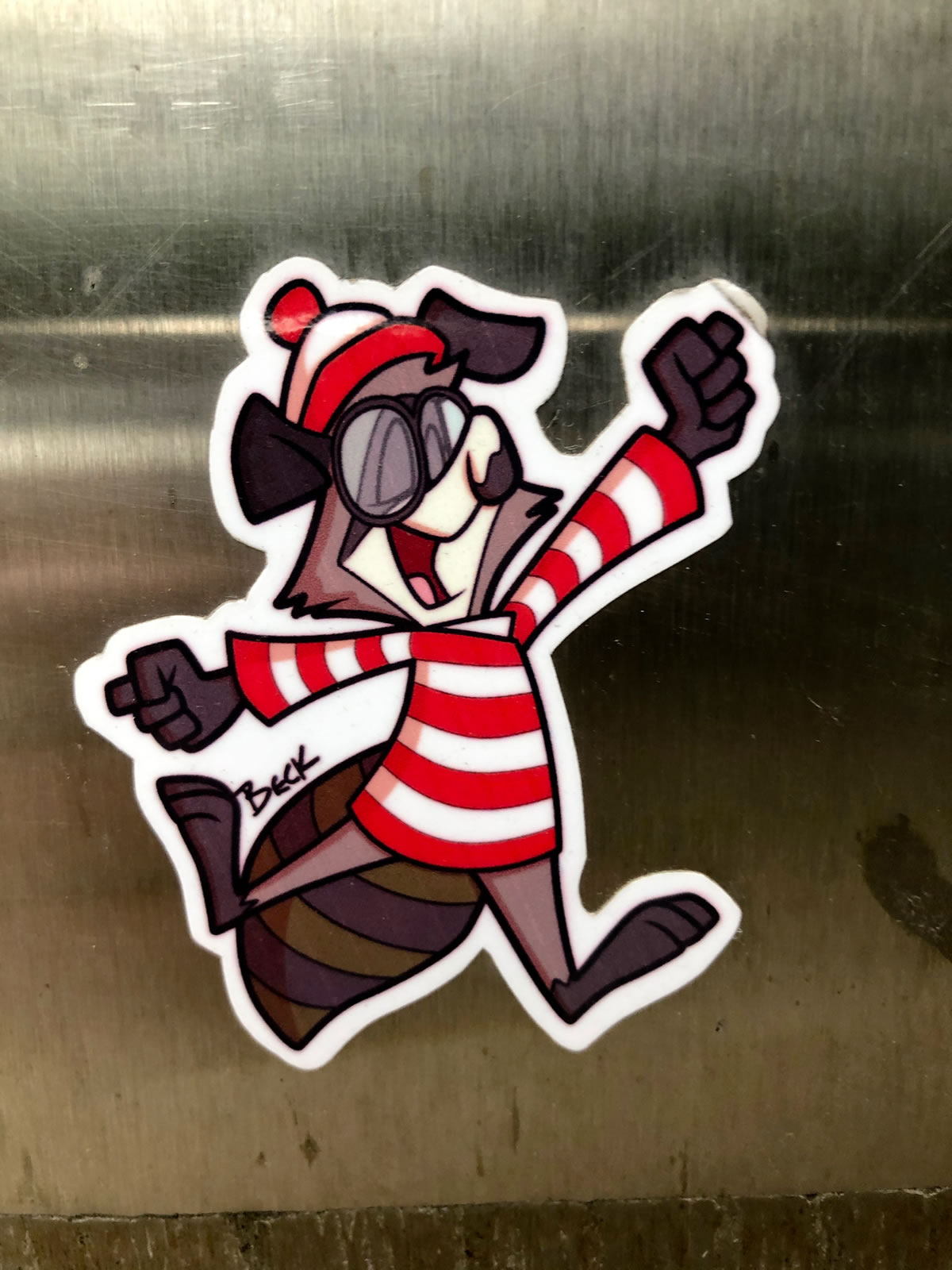 A Waldo inspired sticker.
Cosmo Cat Sticker Art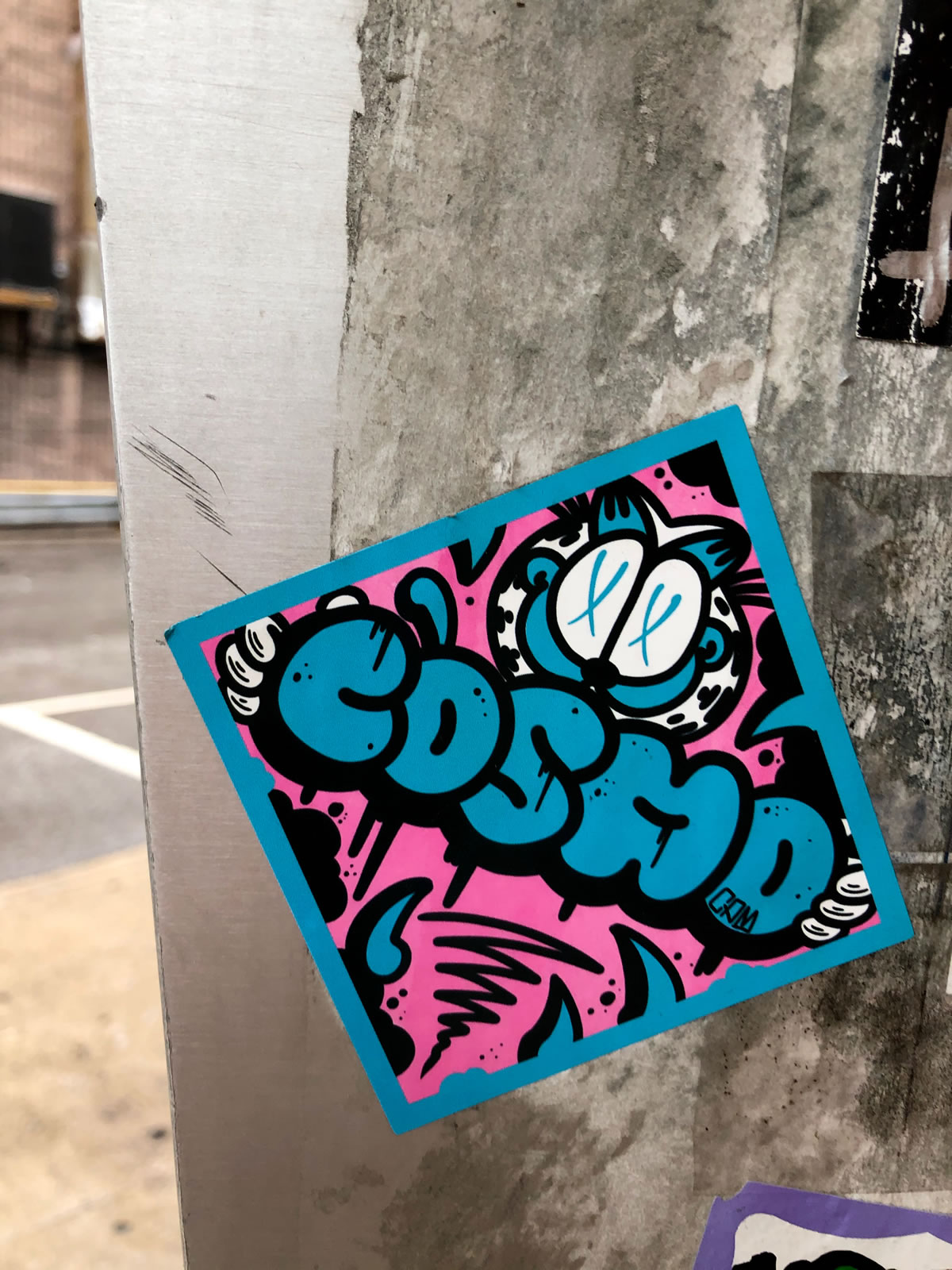 Looks more like Garfield to me.
Lore Ti Guarda Sticker Art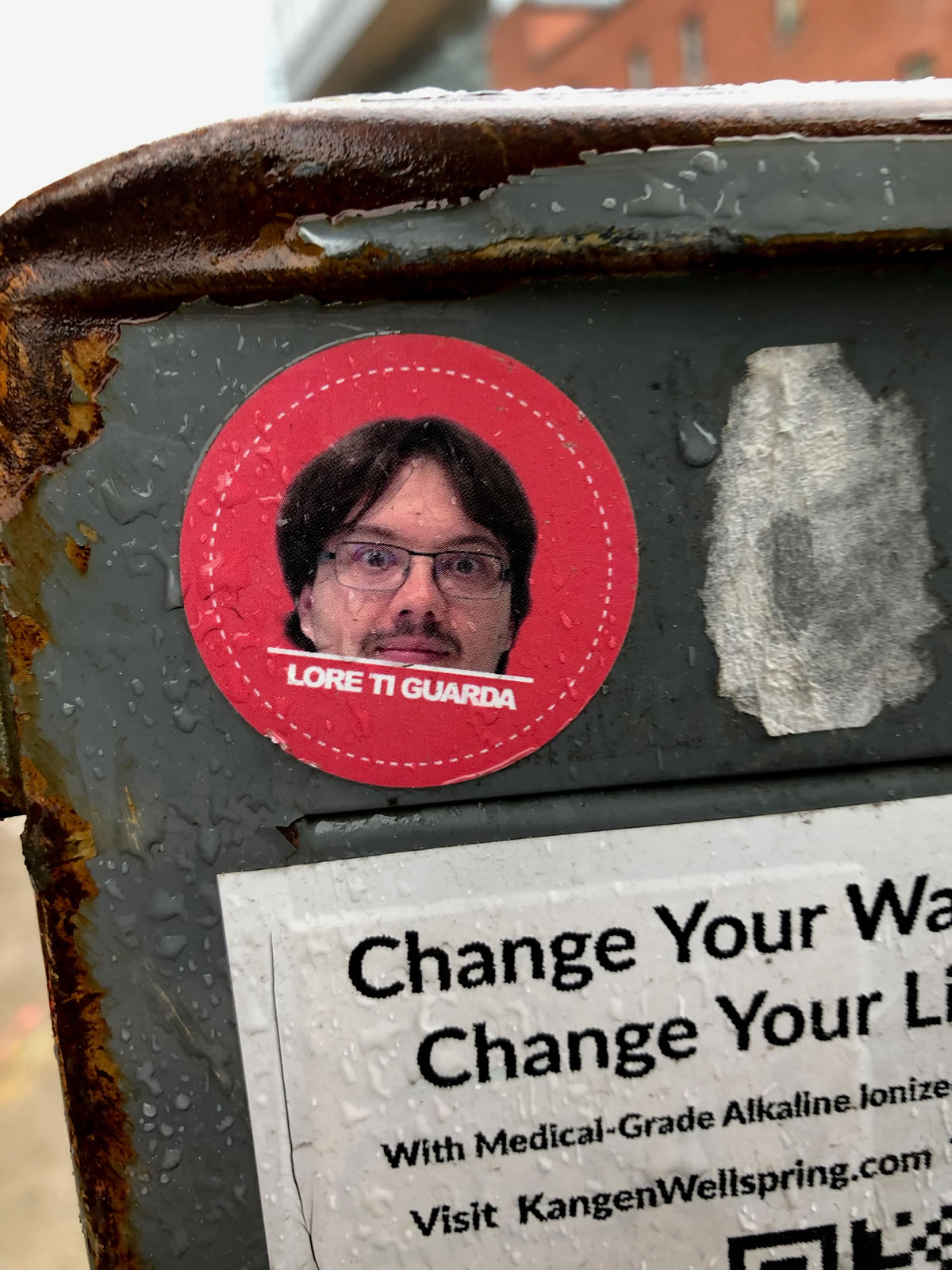 I like stickers like this.. that translate into "lore looks at you" – according to Google.
Toronto Street Art Graffiti Found Here:
DROM Wheatpaste Graffiti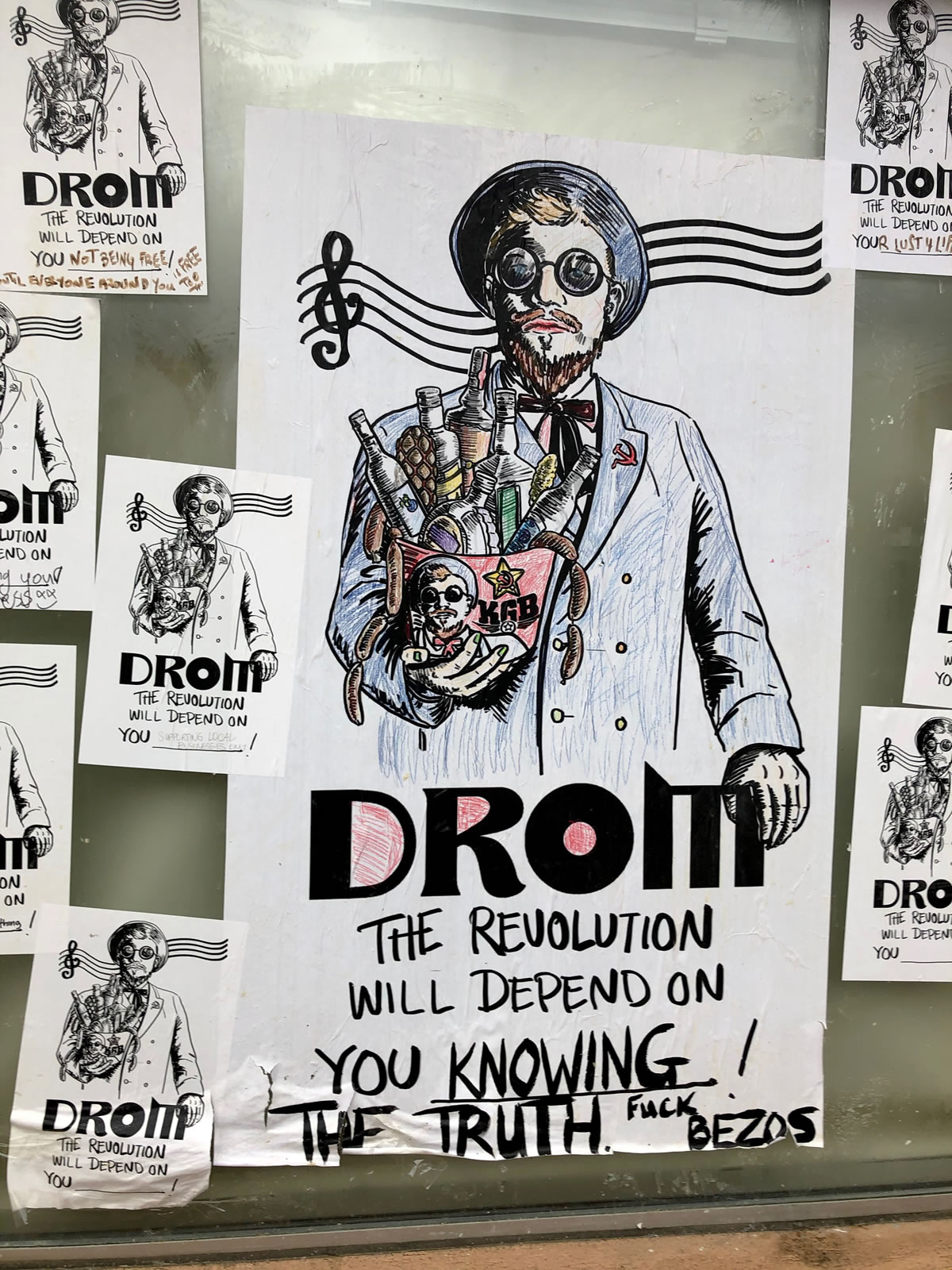 Wasn't originally going to post this because it's basically advertising for the take out restaurant across the street. This used to be a KFC but it's been boarded up and they postered the windows.
I think it's brilliant.
Big Teef & Greg Mike Street Art Mural
This is right behind the abandoned KFC. And I finally get a picture of this mural without a car but it has all that garbage in front now. Oh well.
Toronto Street Art Graffiti Found Here:
Micky Street Art Graffiti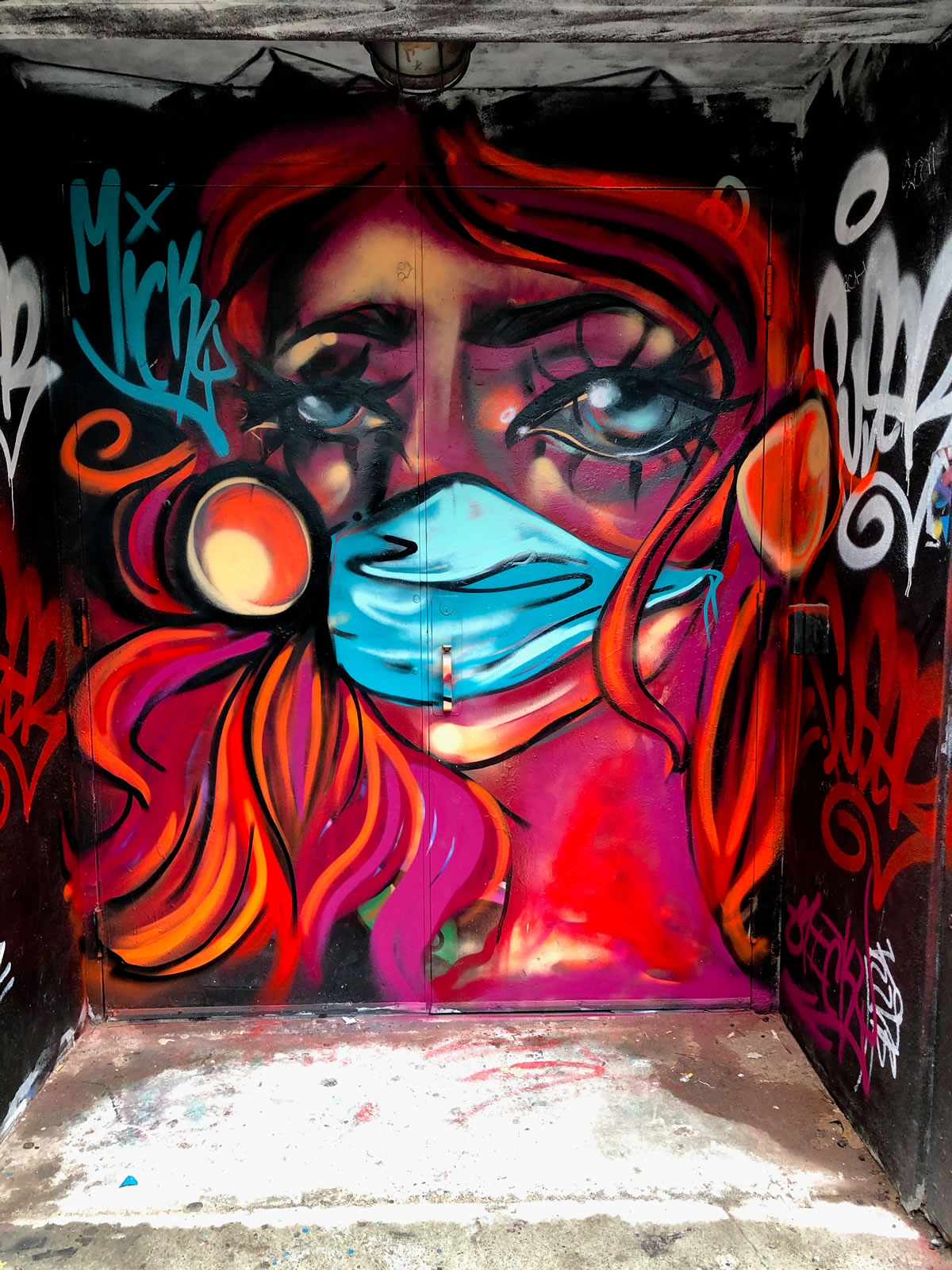 This was in Graffiti Alley and I think that says "Micky".
Lindsay Templeton Tribute Mural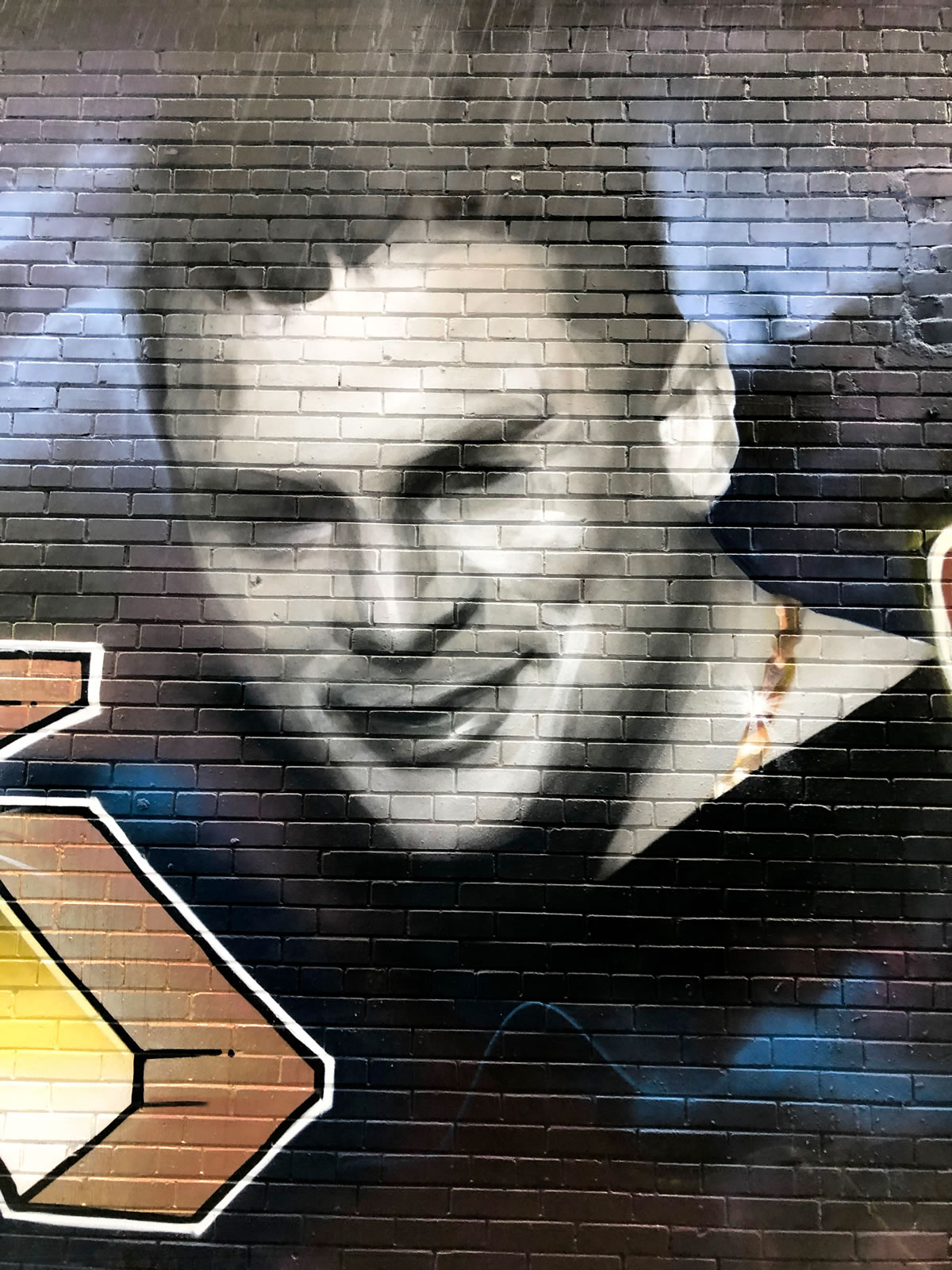 A group of artists were working on this tribute mural when I went by a few weeks ago. Alex Bacon was one of the artists.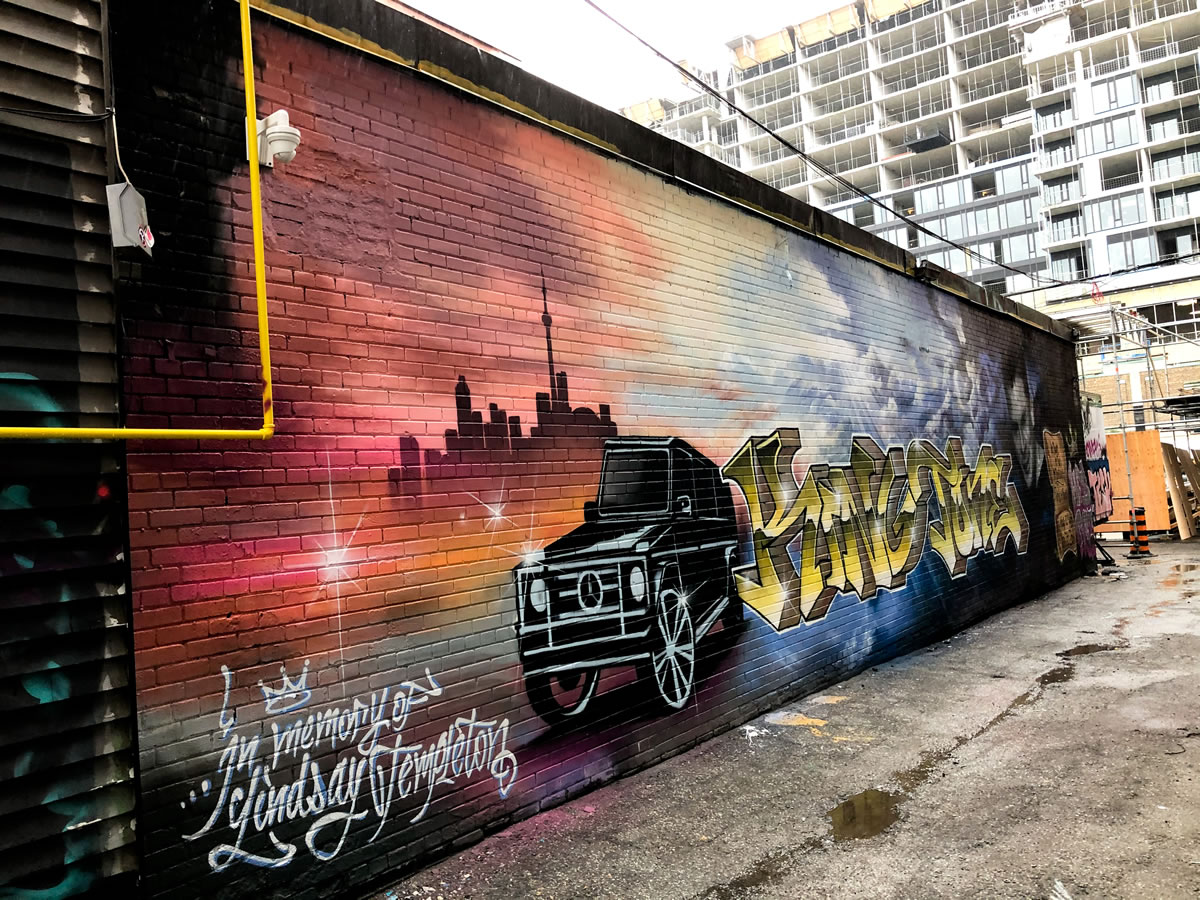 Lindsay went by "TONE".
I Googled his name and found this news story:
SKAM Graffiti Burner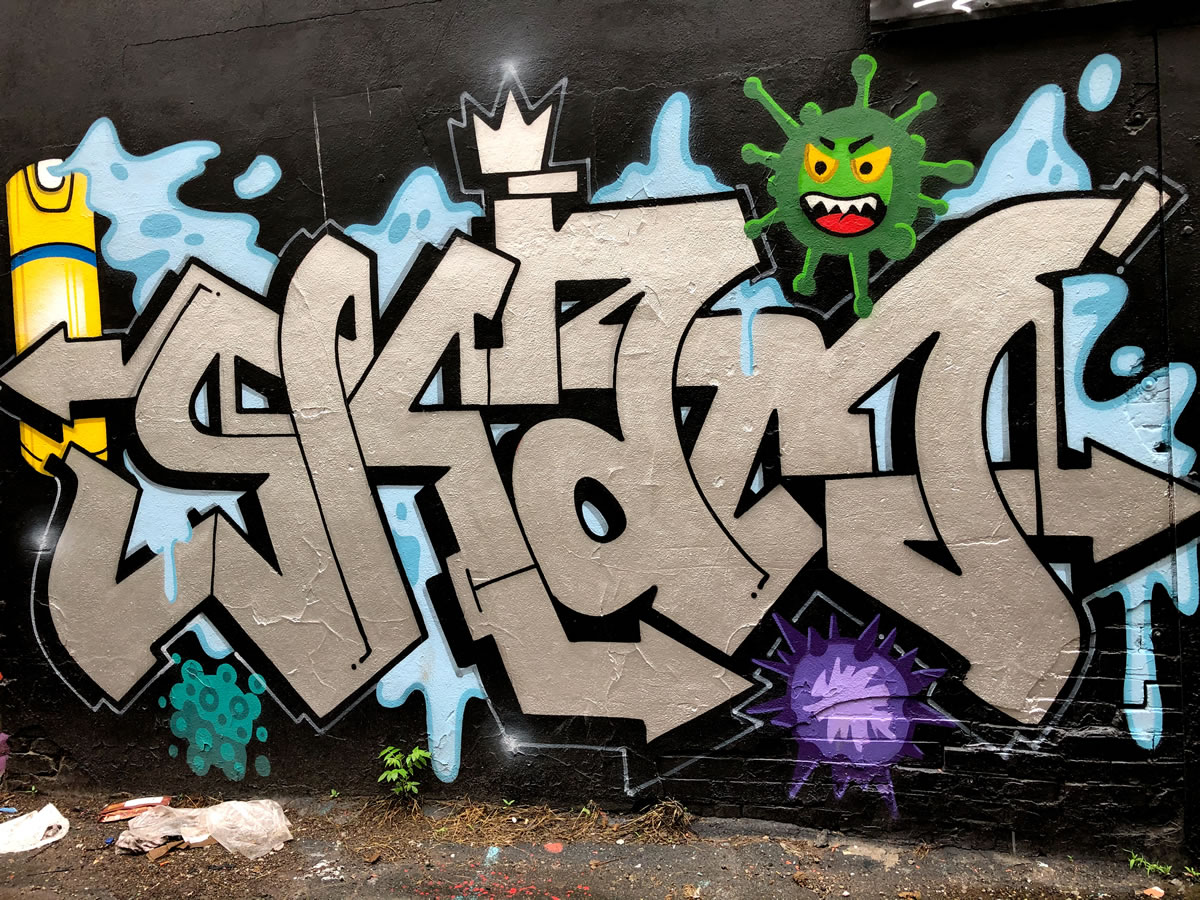 A new SKAM burner was also in Graffiti Alley.
Nick Sweetman Street Art Mural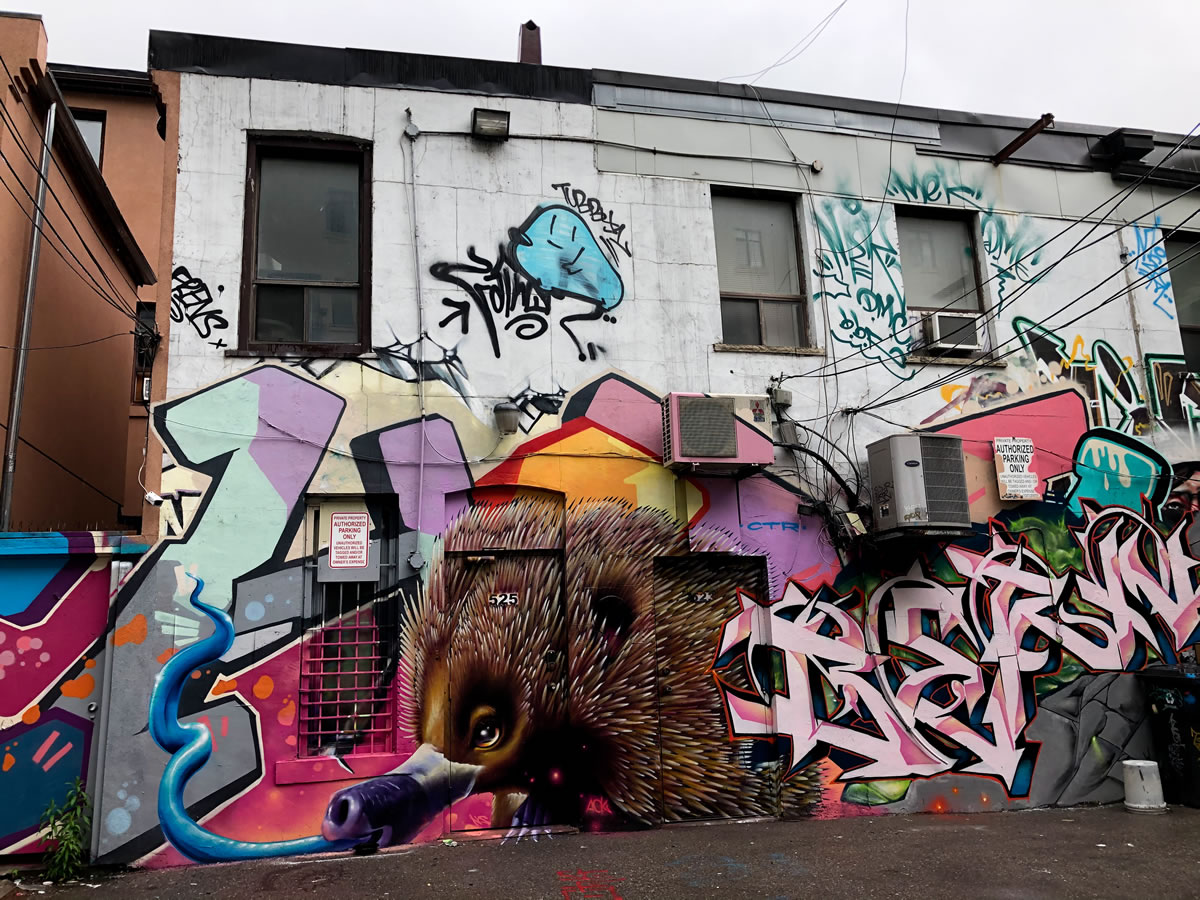 Around the corner from the new SKAM is this 'echidna' by Nick Sweetman.
He explains it on his Instagram.
ArtofPhade Street Art Mural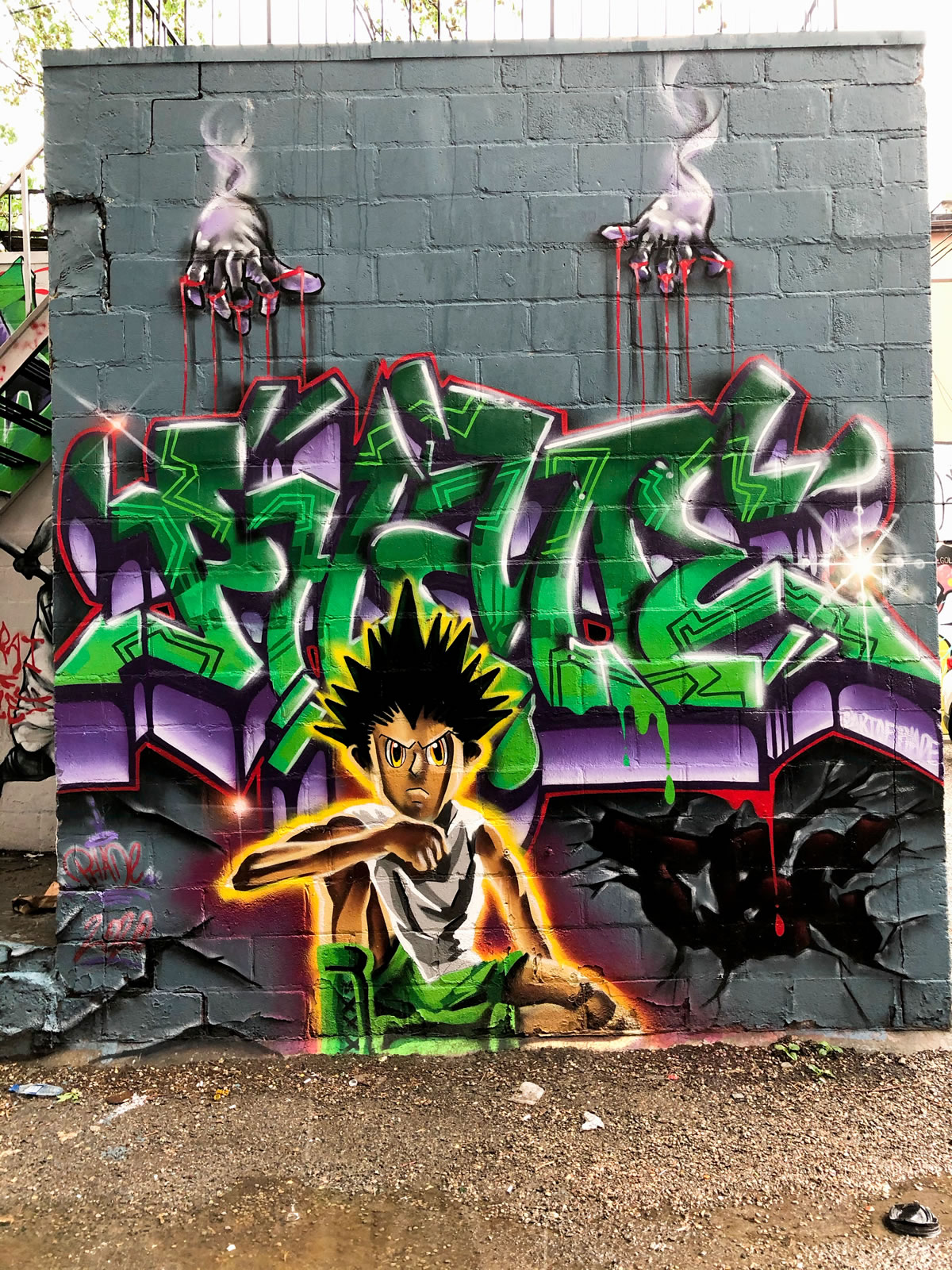 I saw ArtofPhade working on this a couple of weeks ago – so here is the finished wall.
Calvo Renier Street Art Mural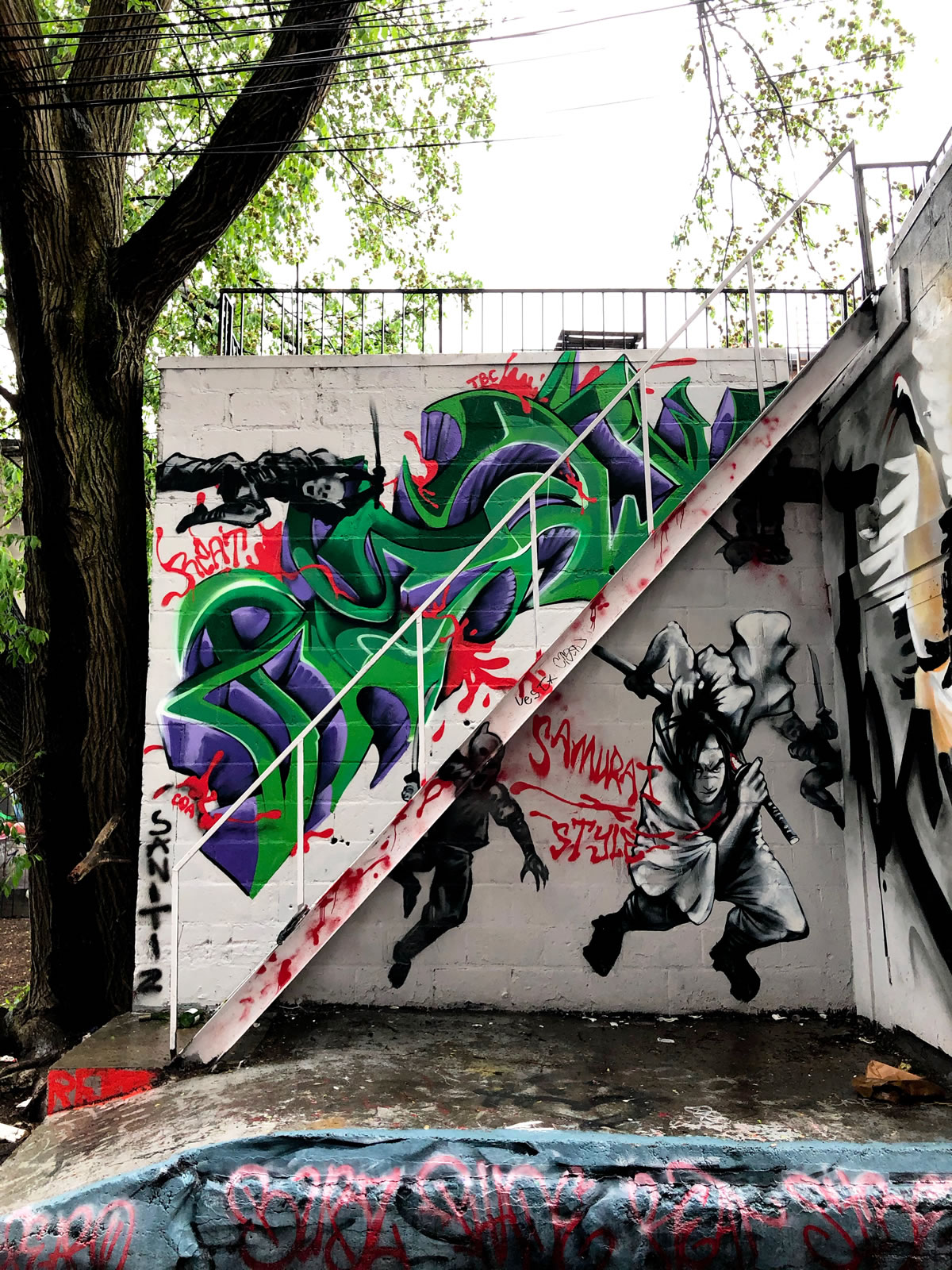 Another artist who was working on his mural when I went by.. so here is the finished wall.
Still tag free – this wall and the previous one change regularly.
Young Jarus Street Art Mural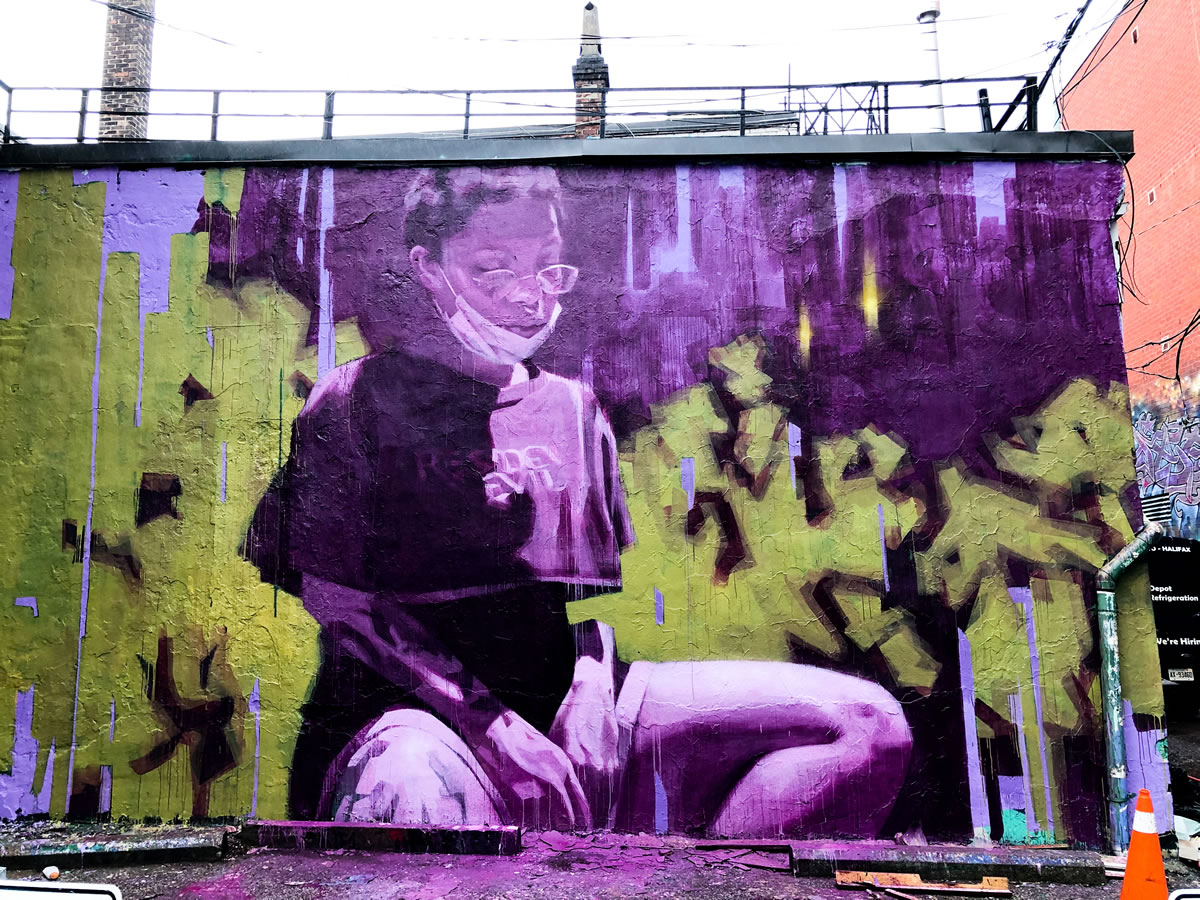 I don't think this is finished.. because it's not signed yet… but this wall always has a Young Jarus mural. I will check back soon. It's amazing already.
Toronto Street Art Graffiti Found Here:
John Nobrega Garage Door Mural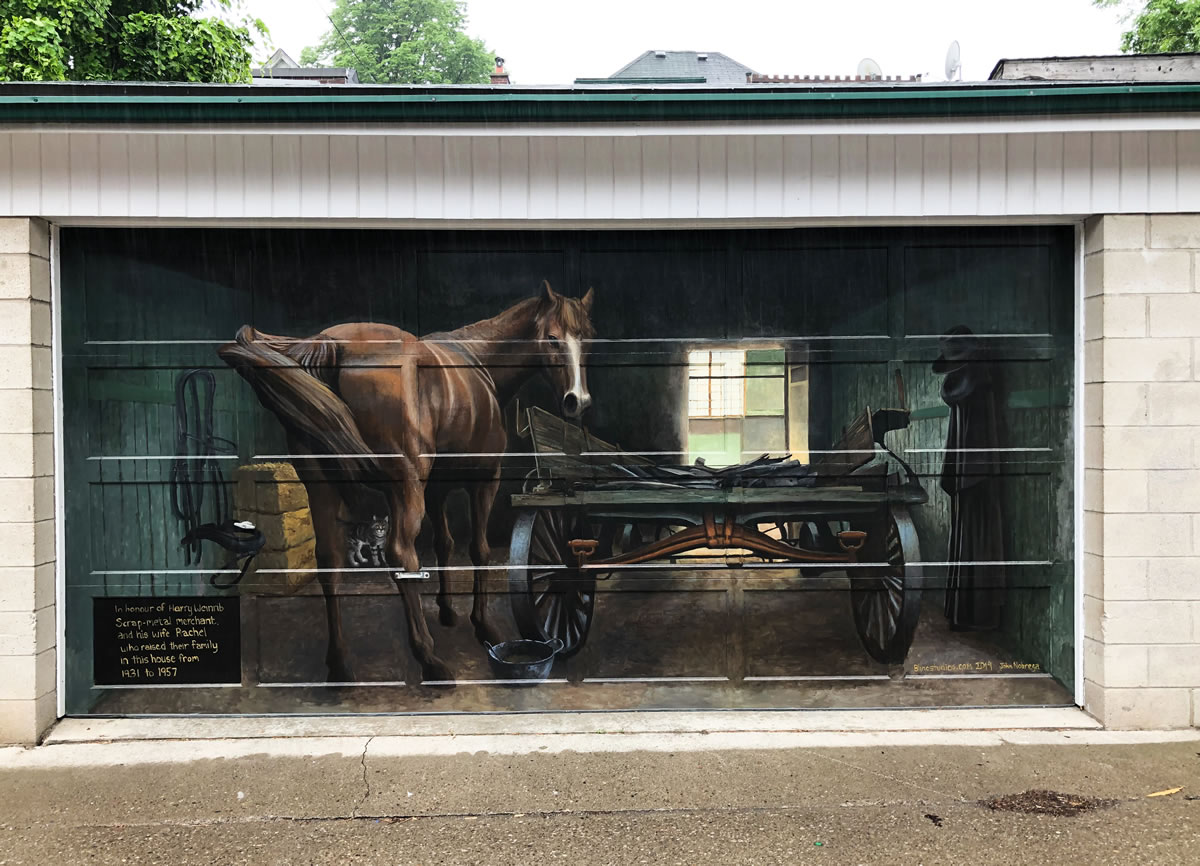 This was amazing to see. I had no idea this was there. I turned the corner and there it was !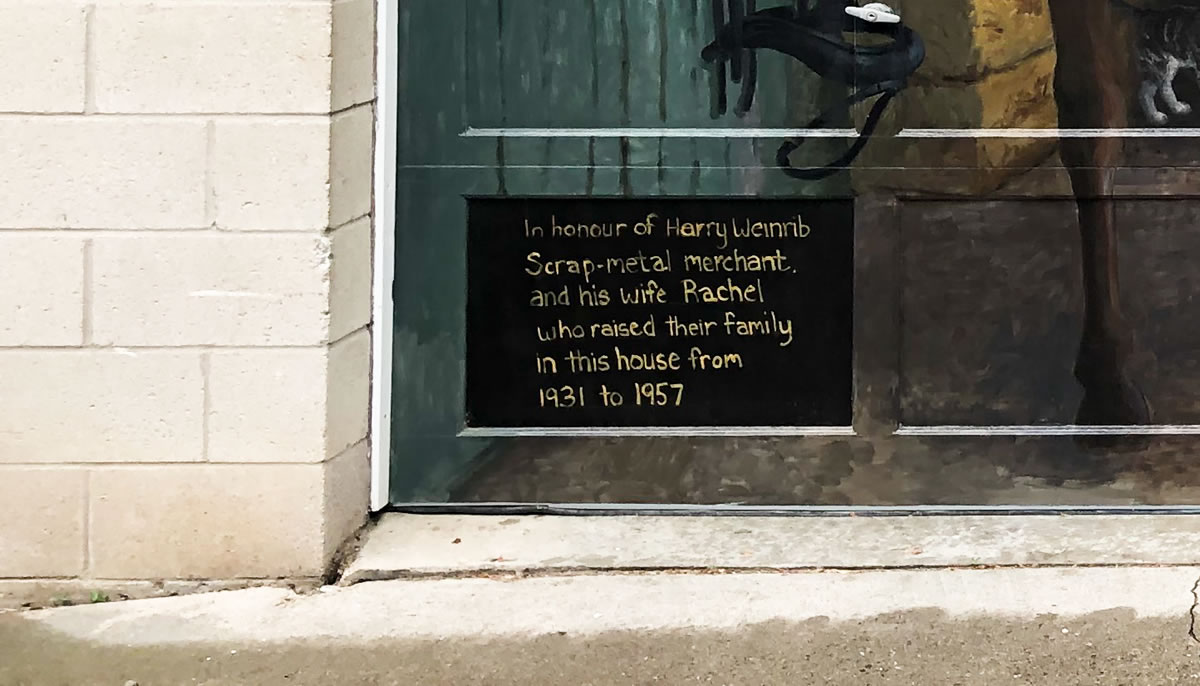 "In honour of Harry Weinrib. Scrap-metal merchant and his wife Rachel who raised their family in this house from 1931 to 1957.
Adam Chibba Street Art Mural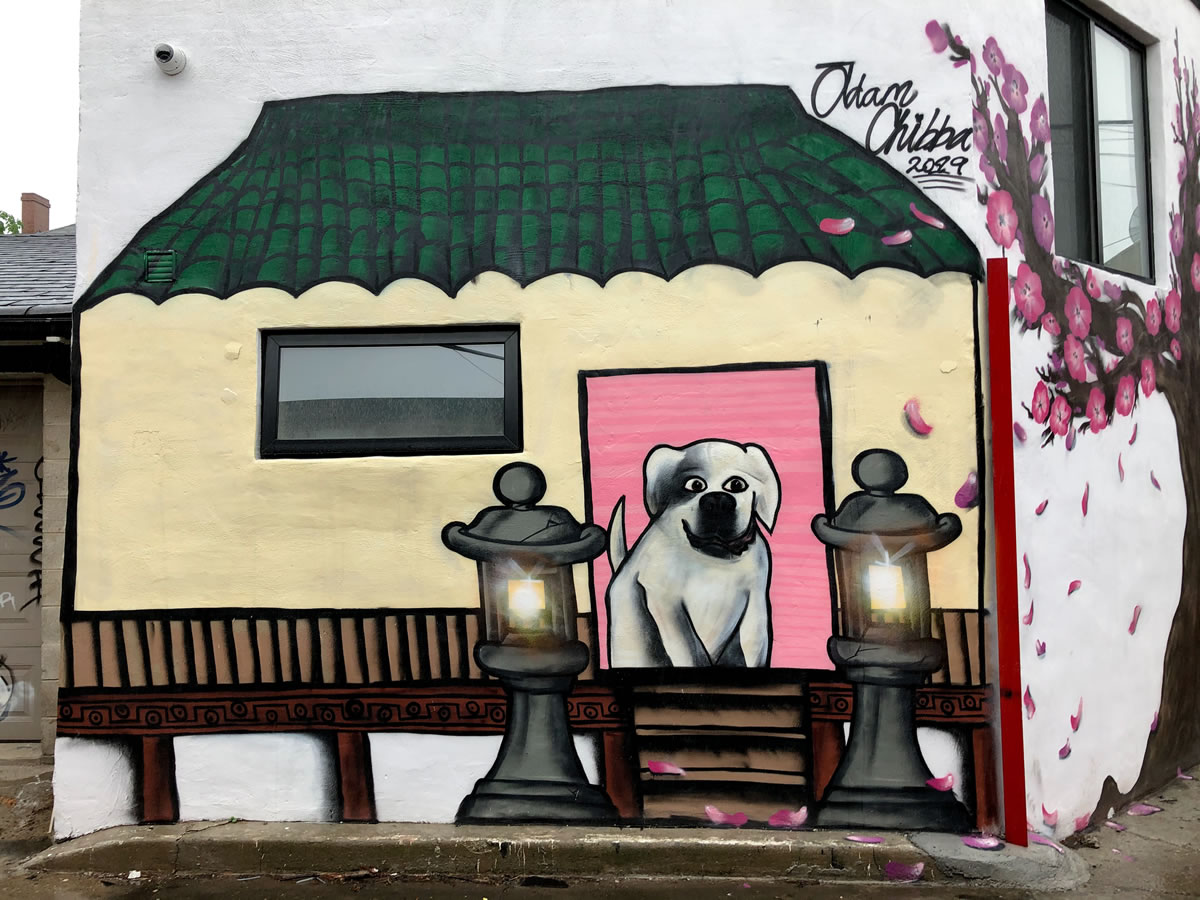 This was down the same alley as the horse.
Adrian Hayles Street Art Mural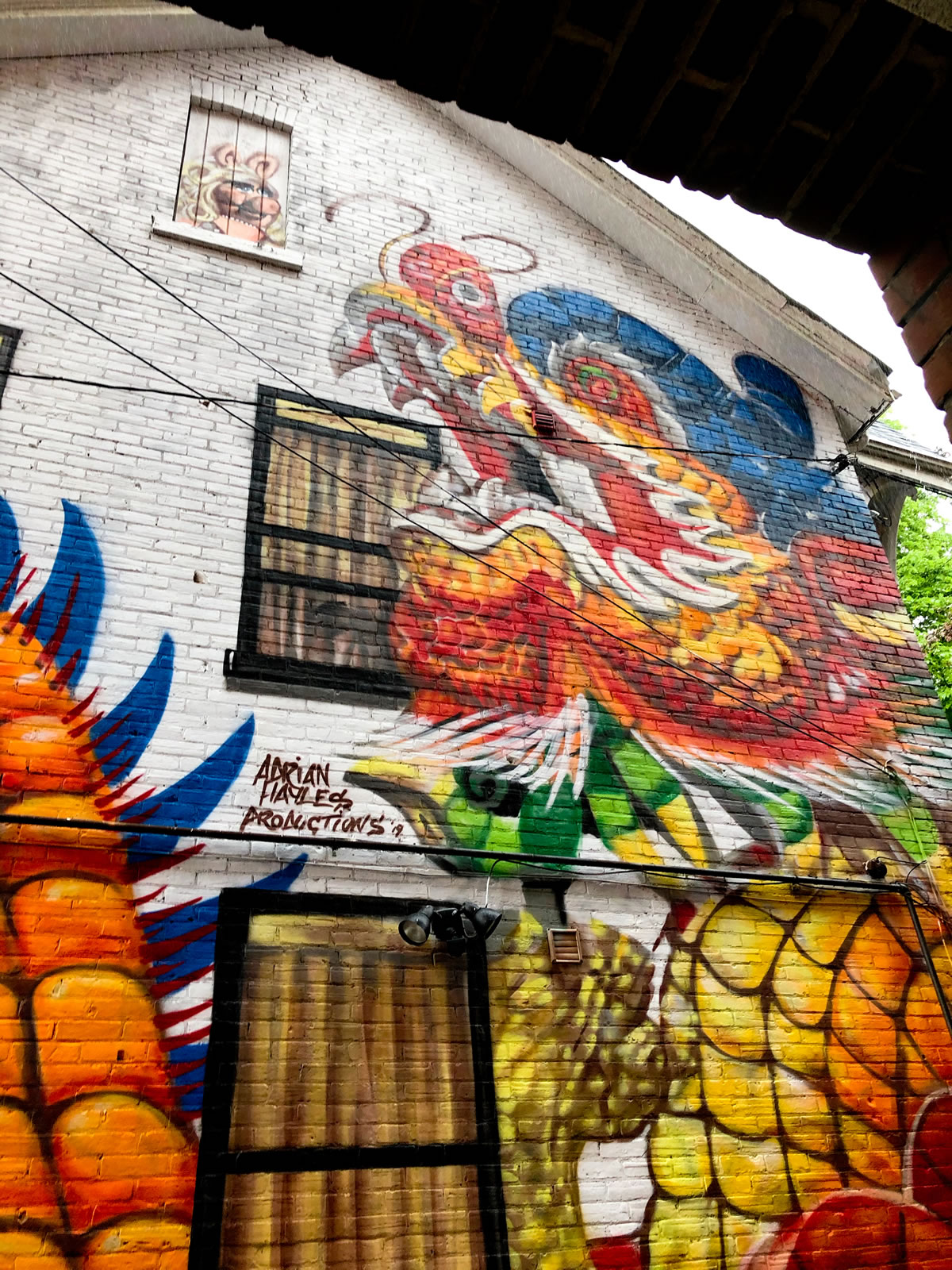 I found this by Adrian Hayles in that very same alley. I like how Miss Piggy is up there in the window.
Toronto Street Art Graffiti Found Here:
Bruno Smoky Garage Door Mural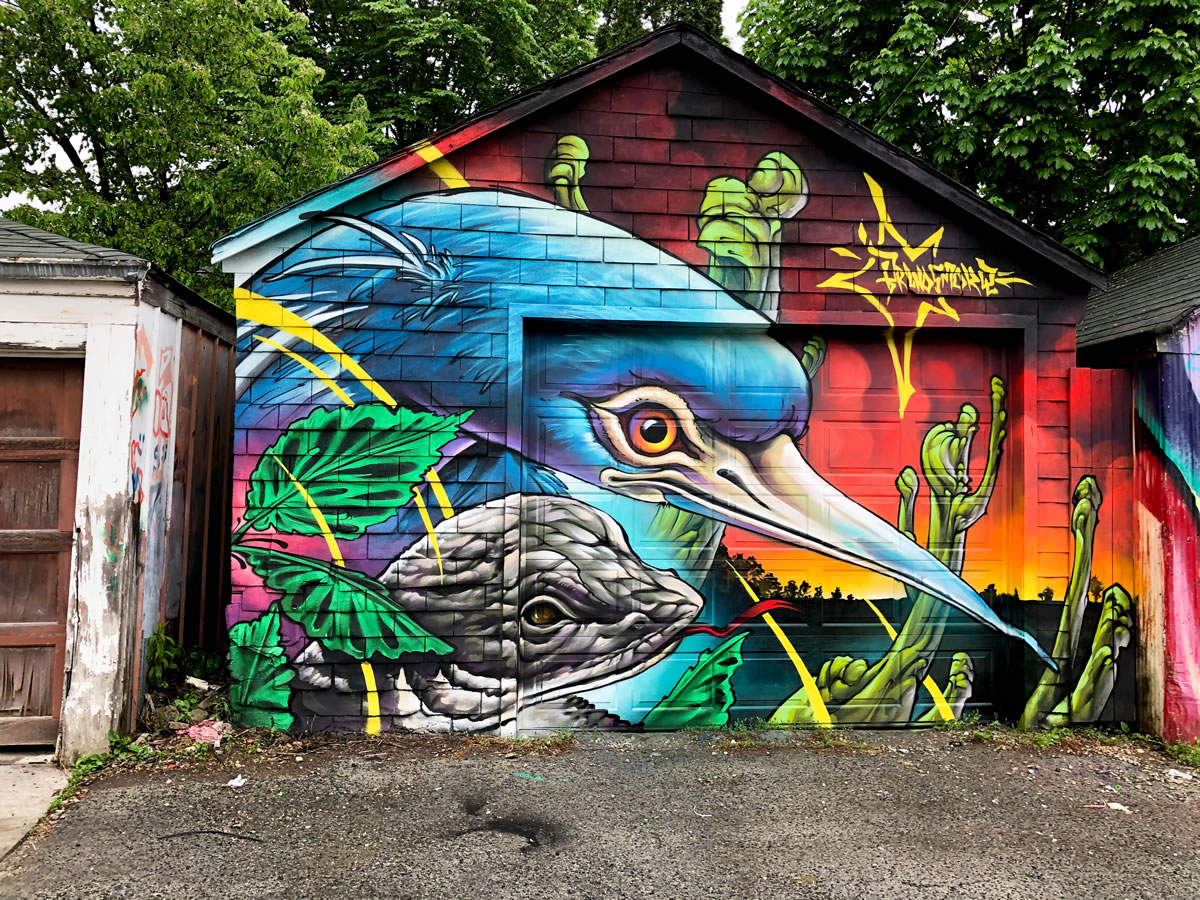 A new mural by Bruno Smoky that he did because the homeowner replaced the door.
Toronto Street Art Graffiti Found Here:
Roncy Poster Graffiti
Some more of those posters.
Hope Rock Art
I will finish off with "HOPE" ! I just found this tonight ! Someone put those rocks in their front garden ! We all need HOPE !.
Toronto Street Art Graffiti Found Here: