🐶 Magic Finngawong
This isn't an advertisement.. I don't even own a car FYI.. ! But I do spend a lot of time at this particular auto shop checking out all the artwork. I figured a shout out to Josie Candito at @mastermechanichighpark was in order.
This is the same auto shop that I have posted a few times now. It has all the superheros 🎨 all around the building, including Wonder Woman.
Josie just updated her famous sign again with some new art !
These pictures in order: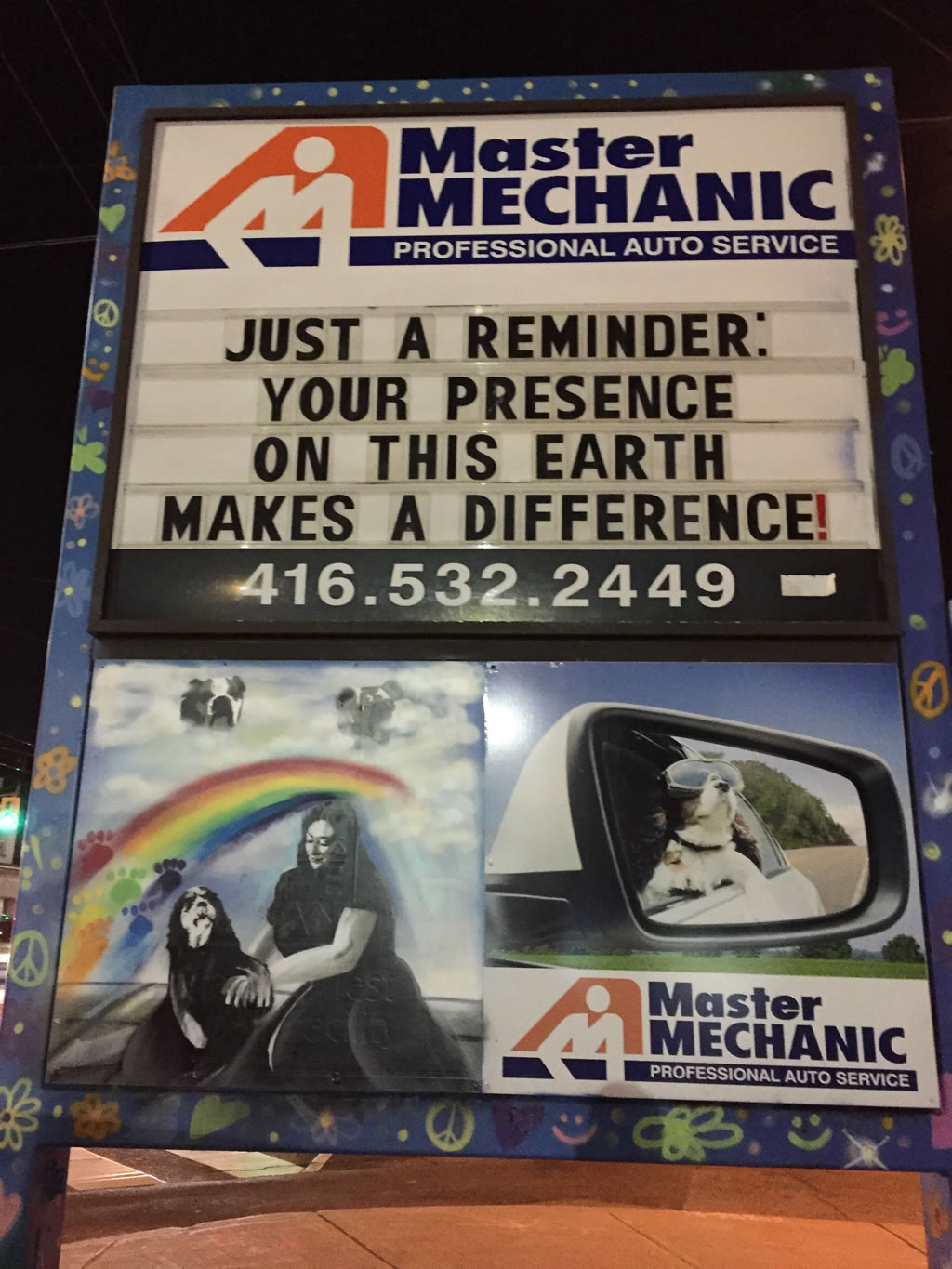 1) There is always an inspirational message on this sign. The latest message is: "Just a Reminder: Your Presence on this Earth Makes a Difference !" (Nov 23, 2018)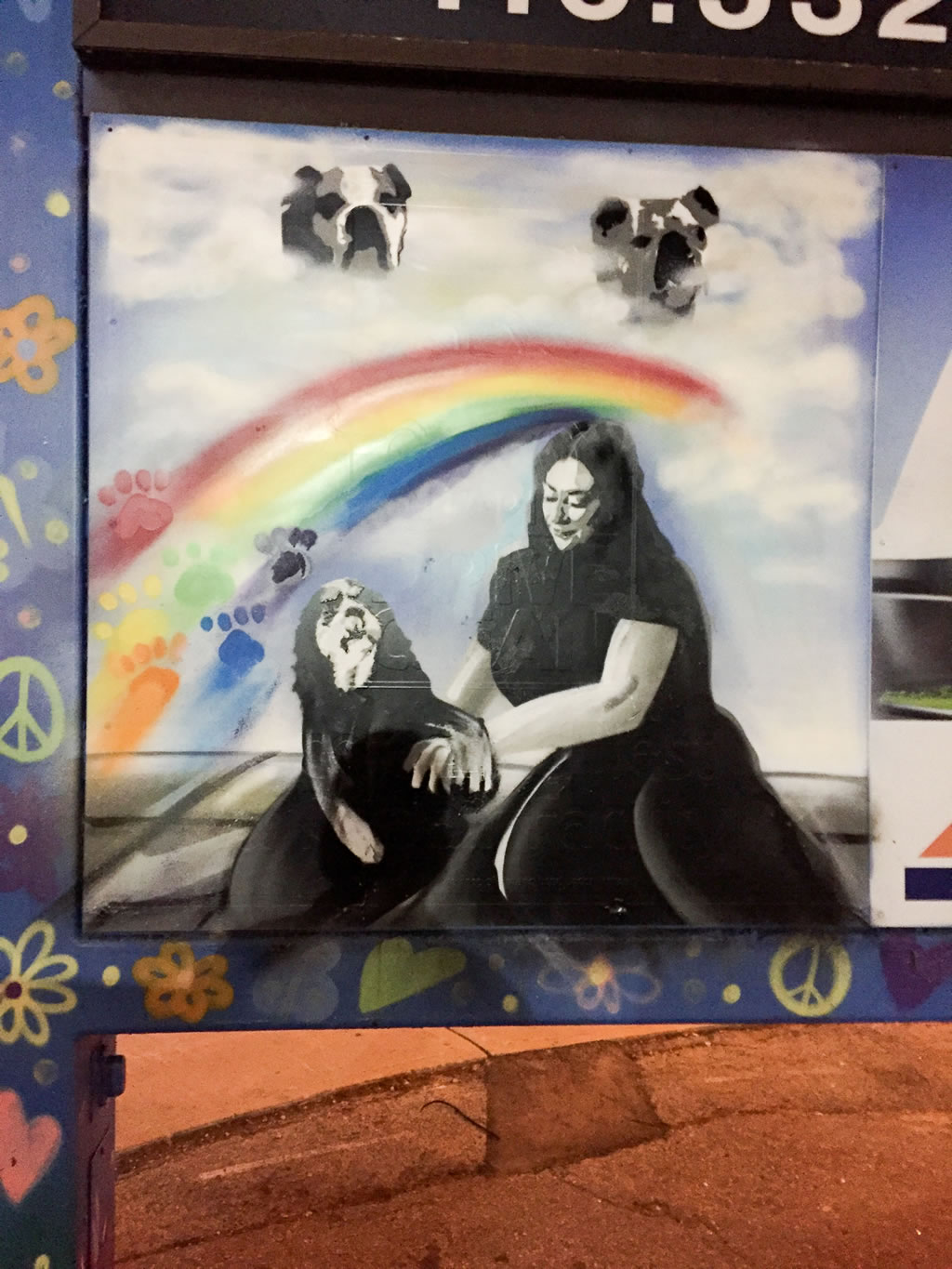 2) This is Josie herself on the back of the sign with her own dog ! (Nov 23, 2018)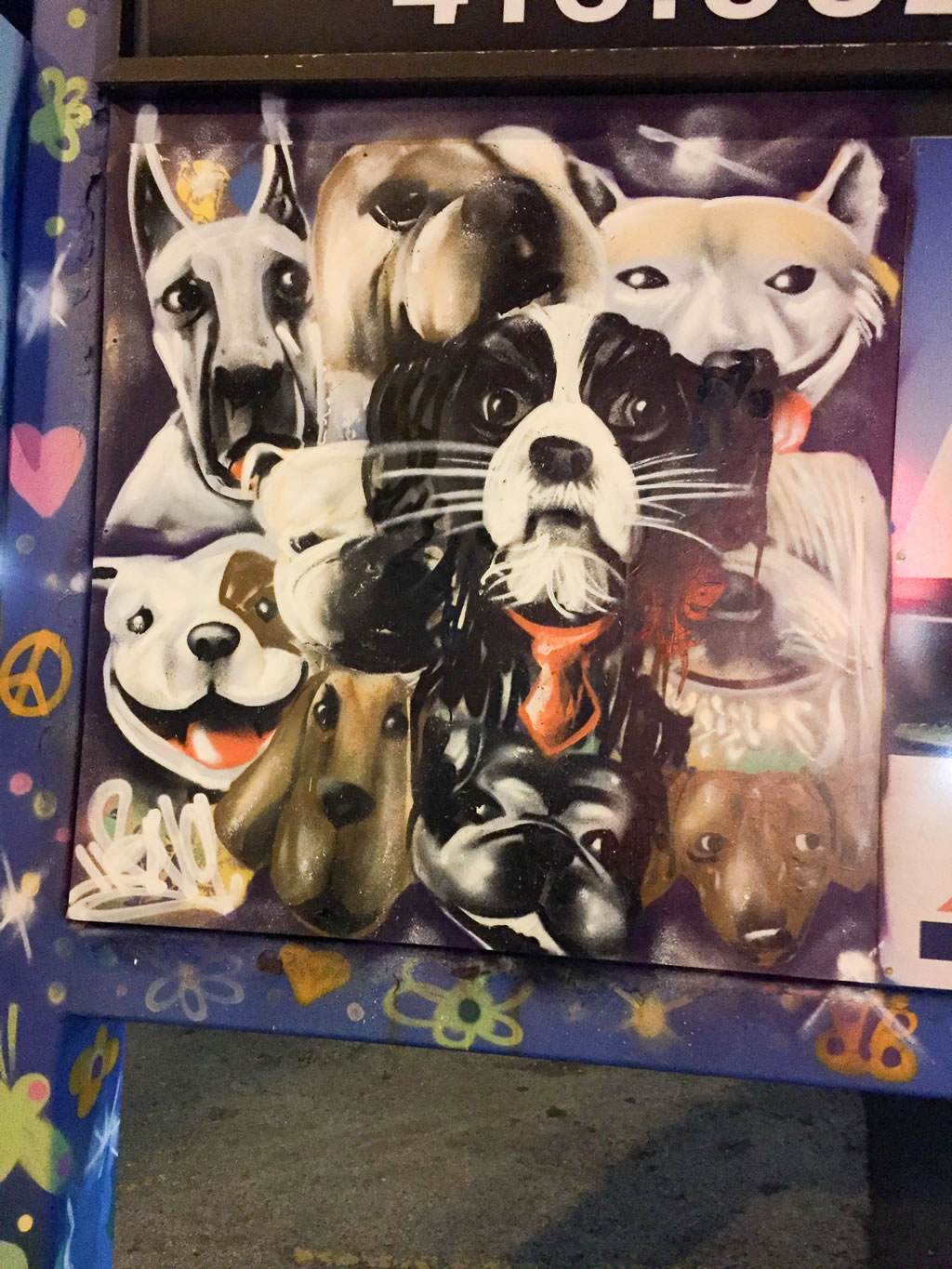 3) The front of the sign. it's all dogs ! Which she loves ! (I passed by at night so the images are a little dark.. ) (Nov 23, 2018)
These are some of the messages from the past year or so..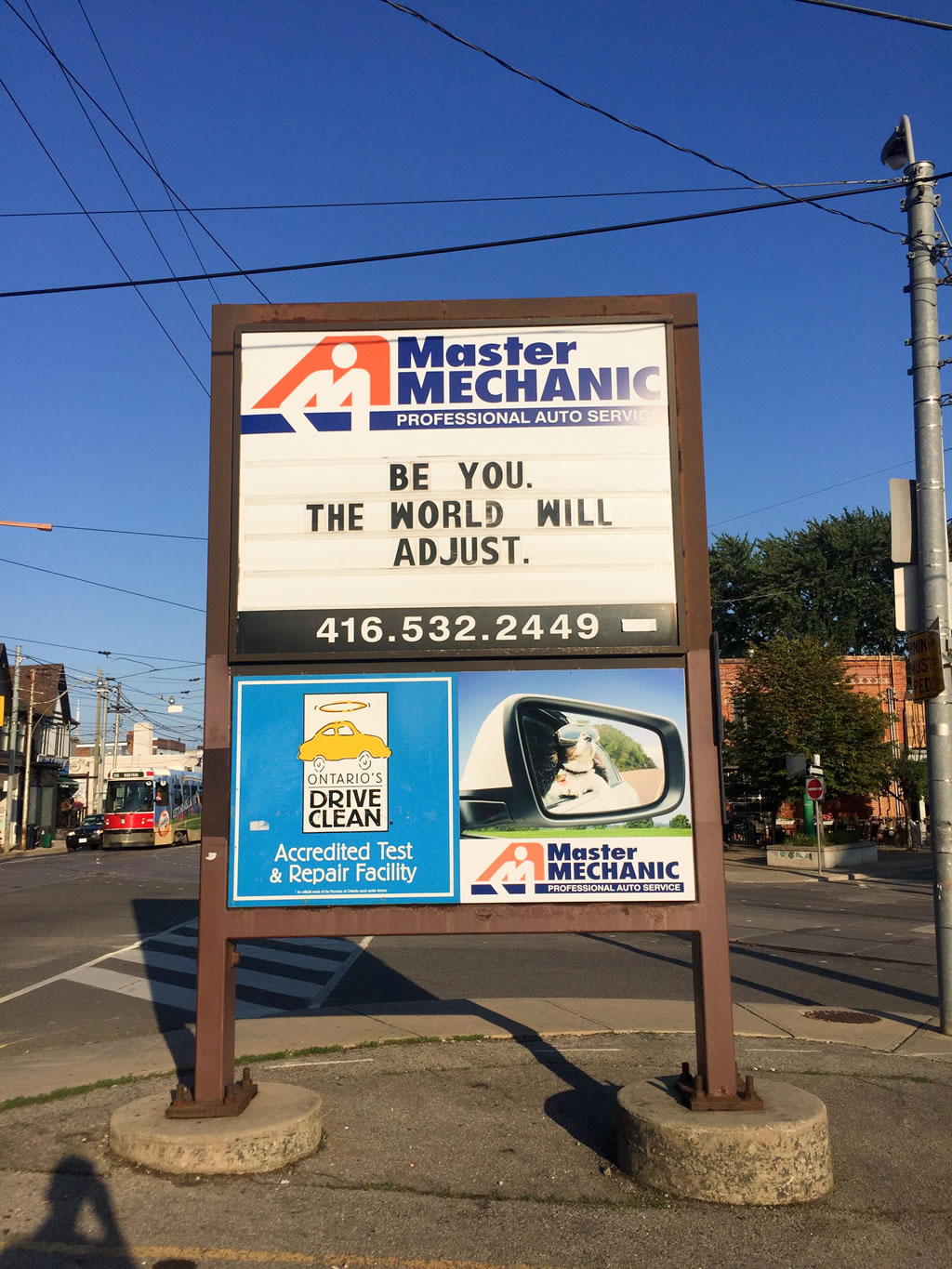 4) "Be You. The World Will Adjust" – (July 20, 2017.)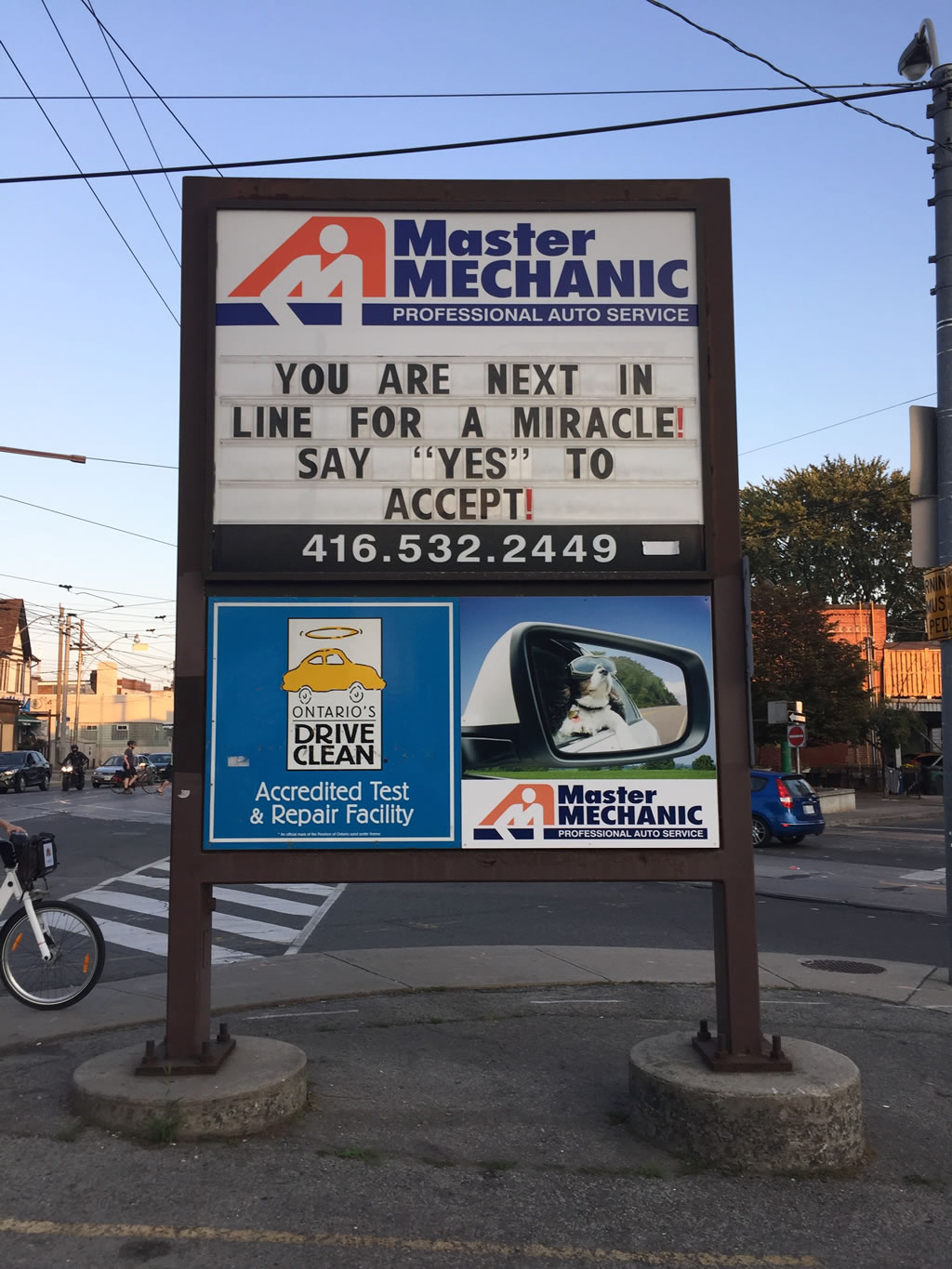 5) "You Are Next In Line For A Miracle ! Say "Yes" To Accept! " – (September 26, 2017)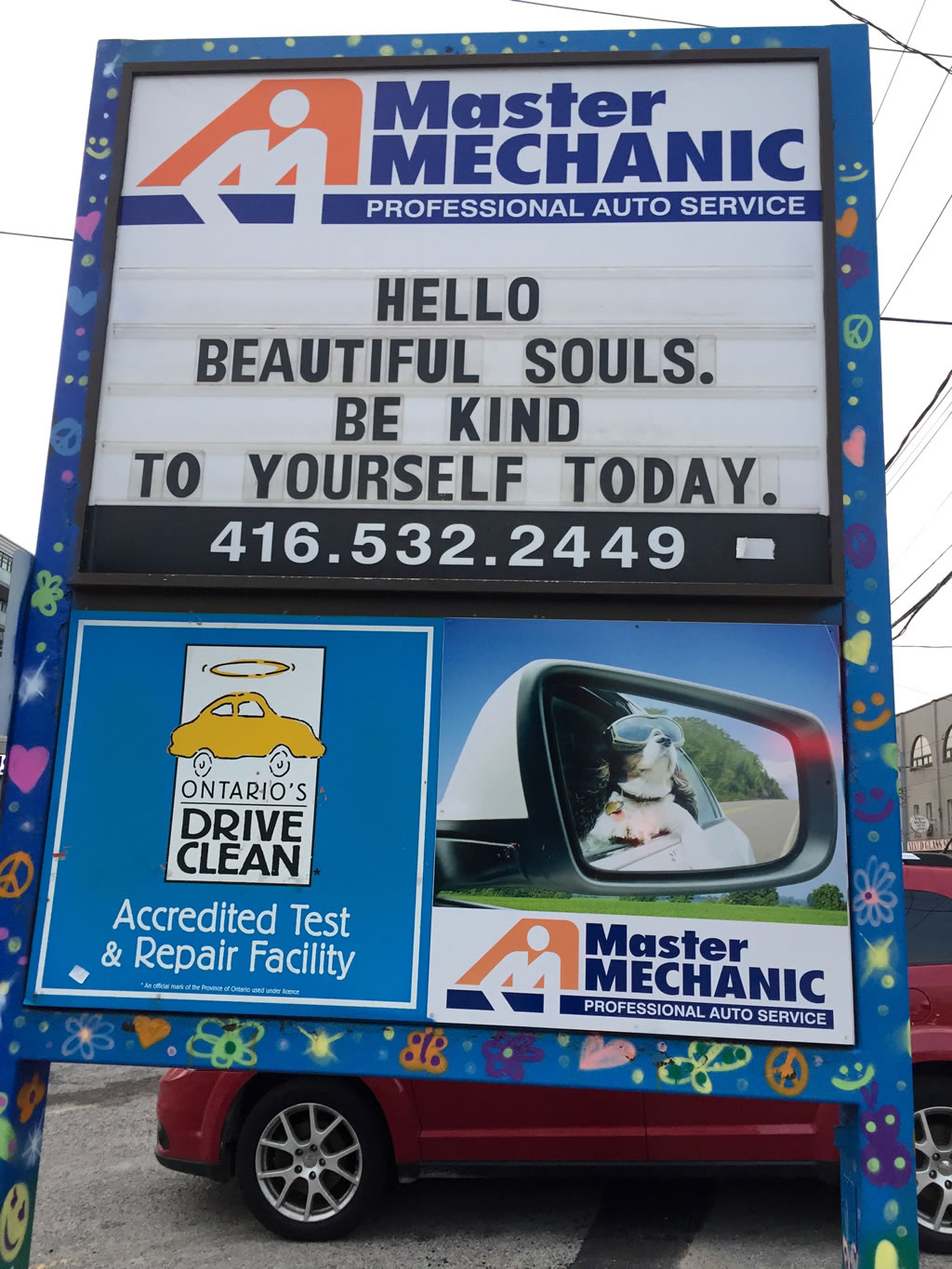 6) "Hello Beautiful Souls. Be Kind To Yourself Today." – (August 24, 2018)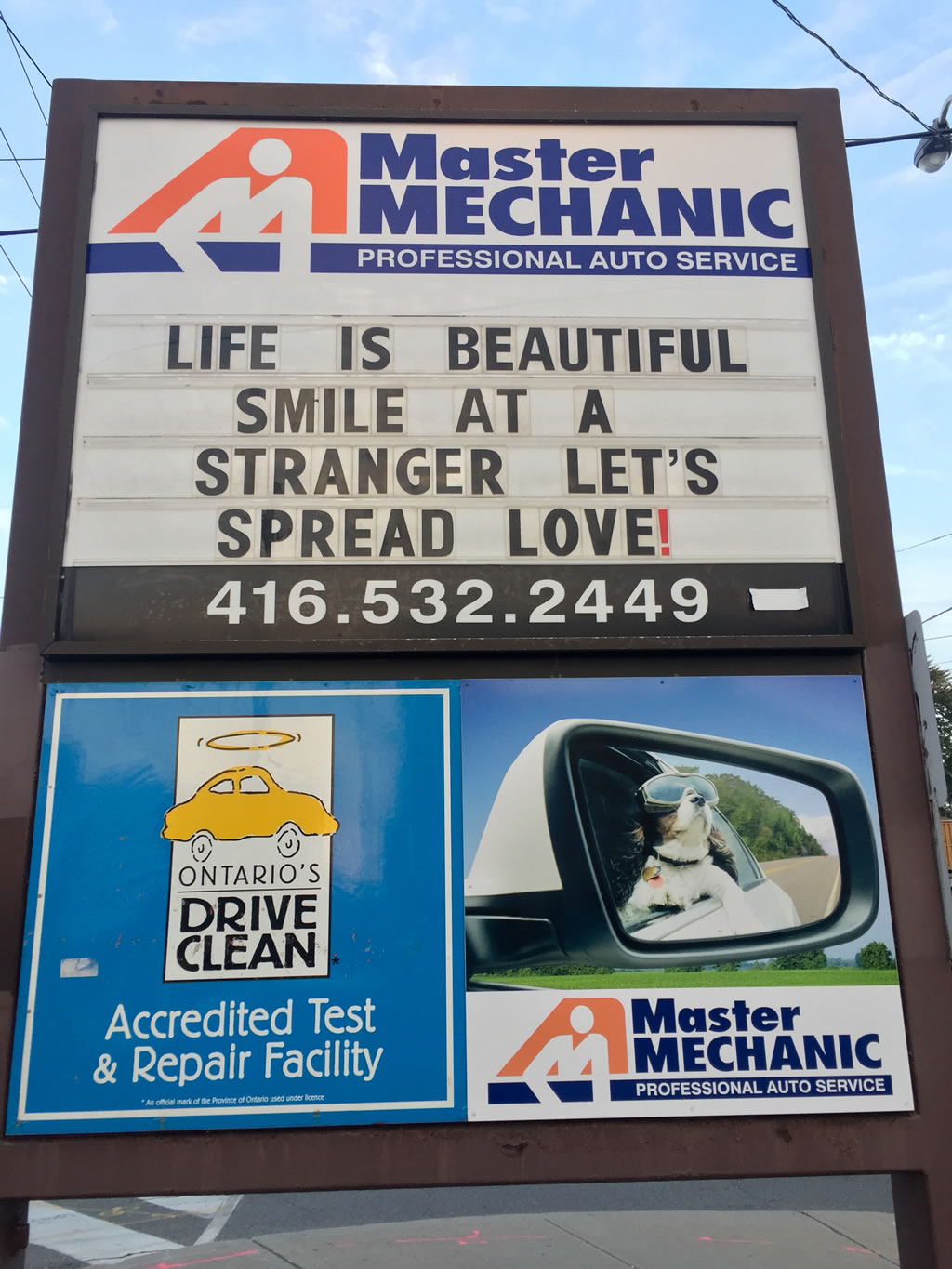 7) "Life Is Beautiful Smile At a Stranger Let's Spread Love!" (August 29, 2017)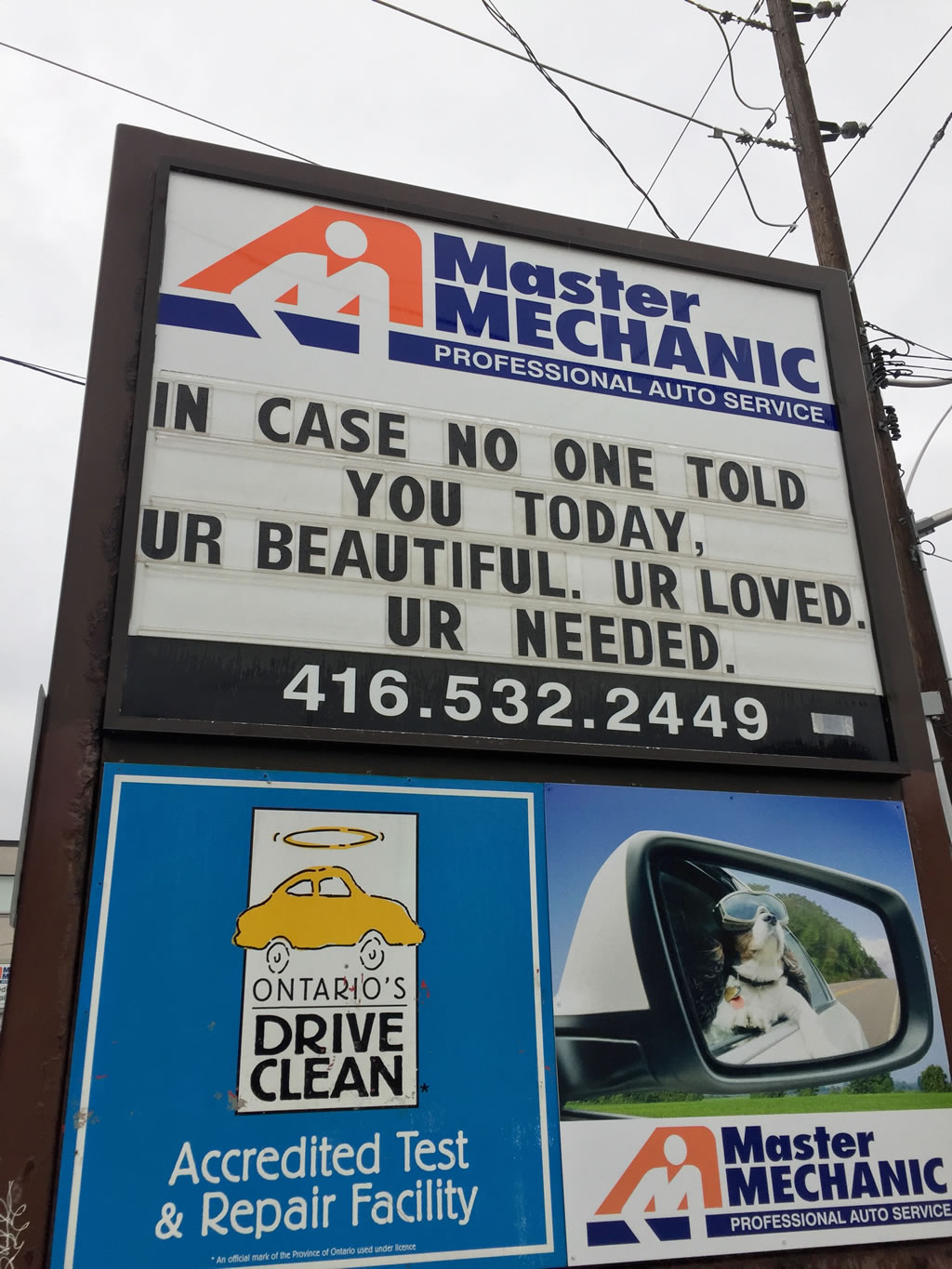 8) "In Case No One Told You Today, Ur Beautiful. Ur Loved. Ur Needed." (May 4, 2017)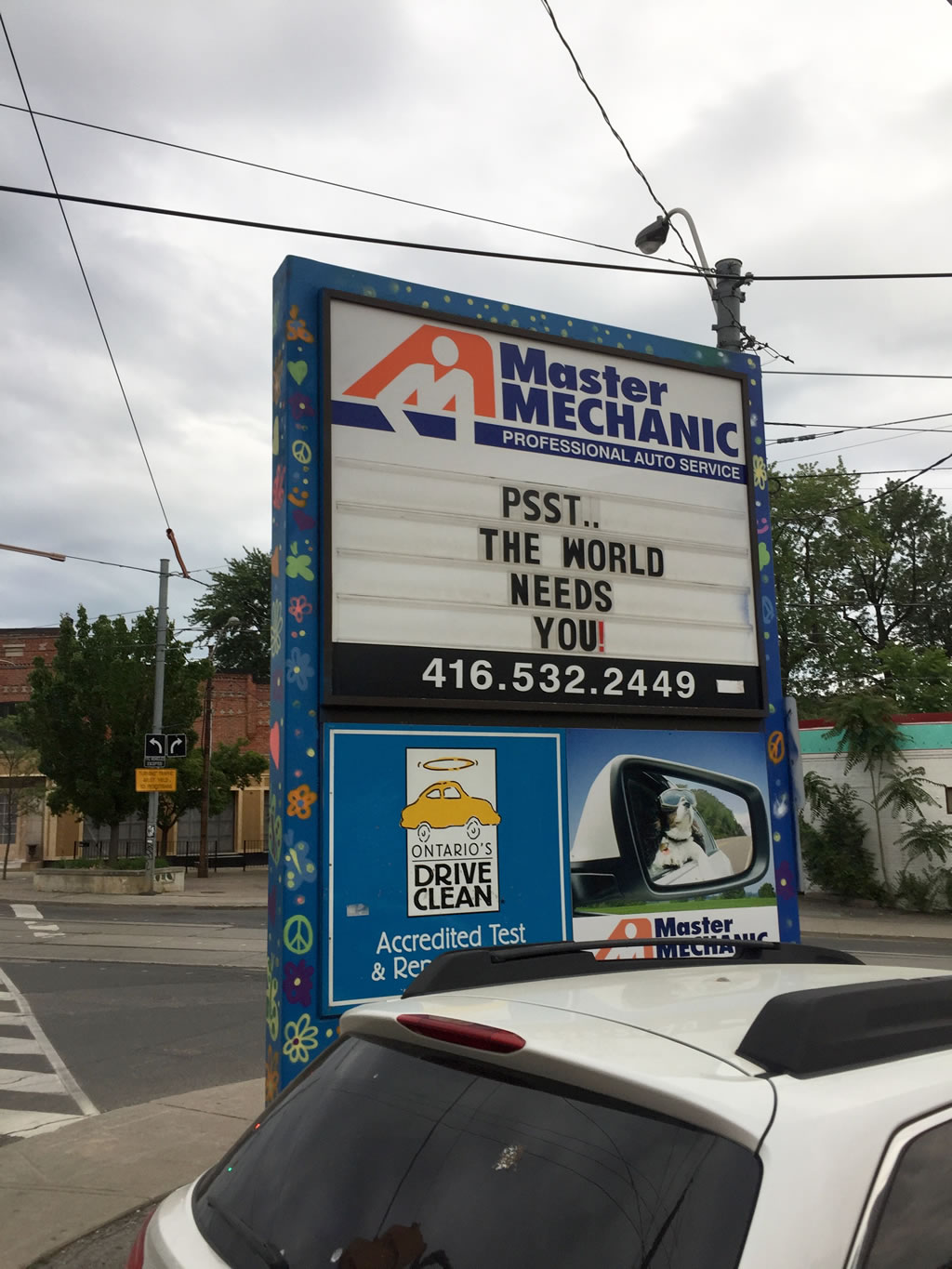 9) "Psst.. The World Needs You!" – (June 12, 2018)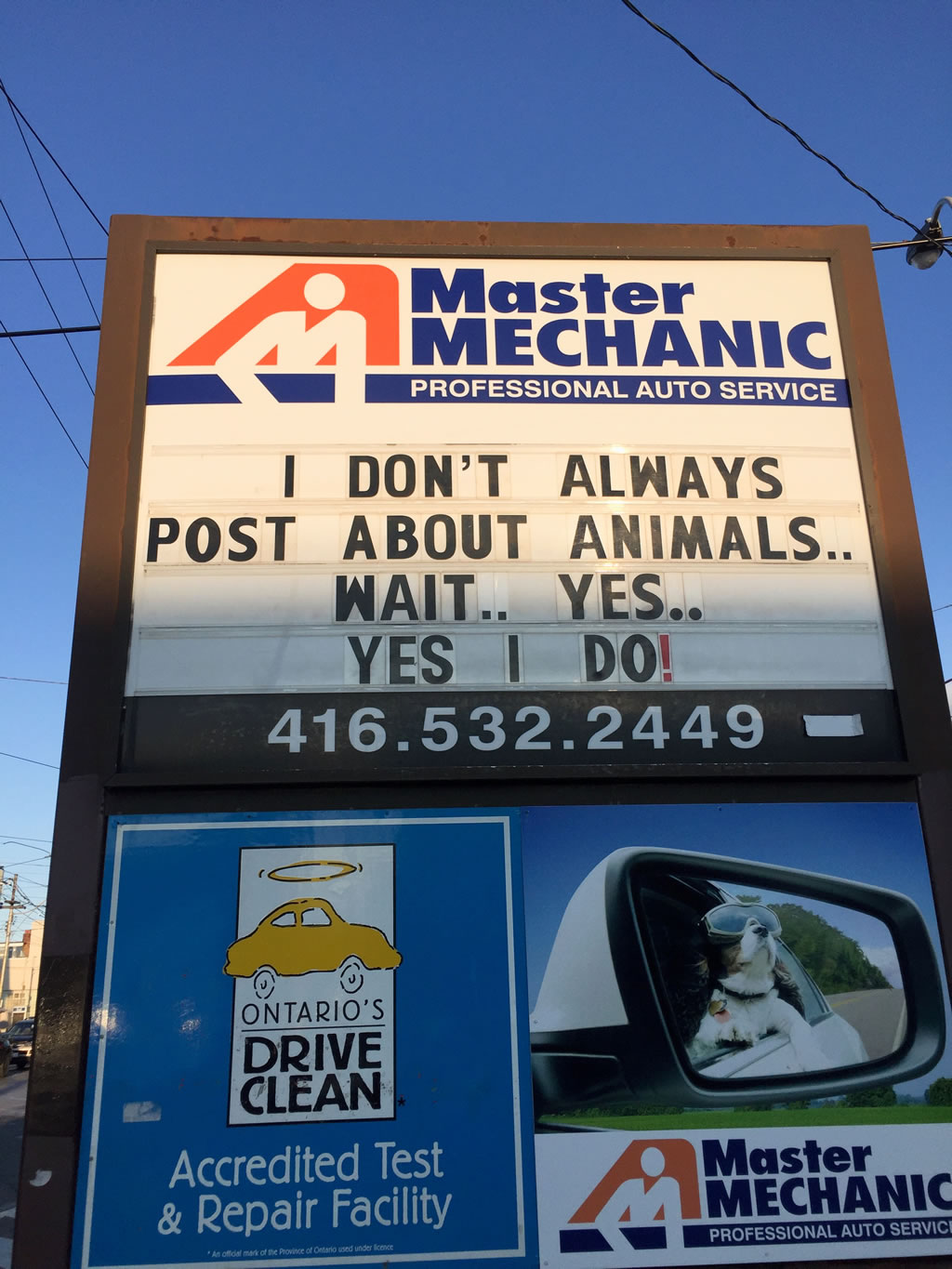 10) "I Don't Always Post About Animals.. Wait.. Yes.. Yes I do!" (July 14, 2017)
She uses the sign sometimes to post about the Humane society and even some anti-bullying messages. It's all designed to promote positivity.. and you know what ? .. sometimes it goes a long way..
Thank You Josie ! "The World Needs More of You" !
😊 😊 😊 😊 😊
Toronto Street Art Graffiti Found Here: