🎨 Fox by Aaron Hill 🐺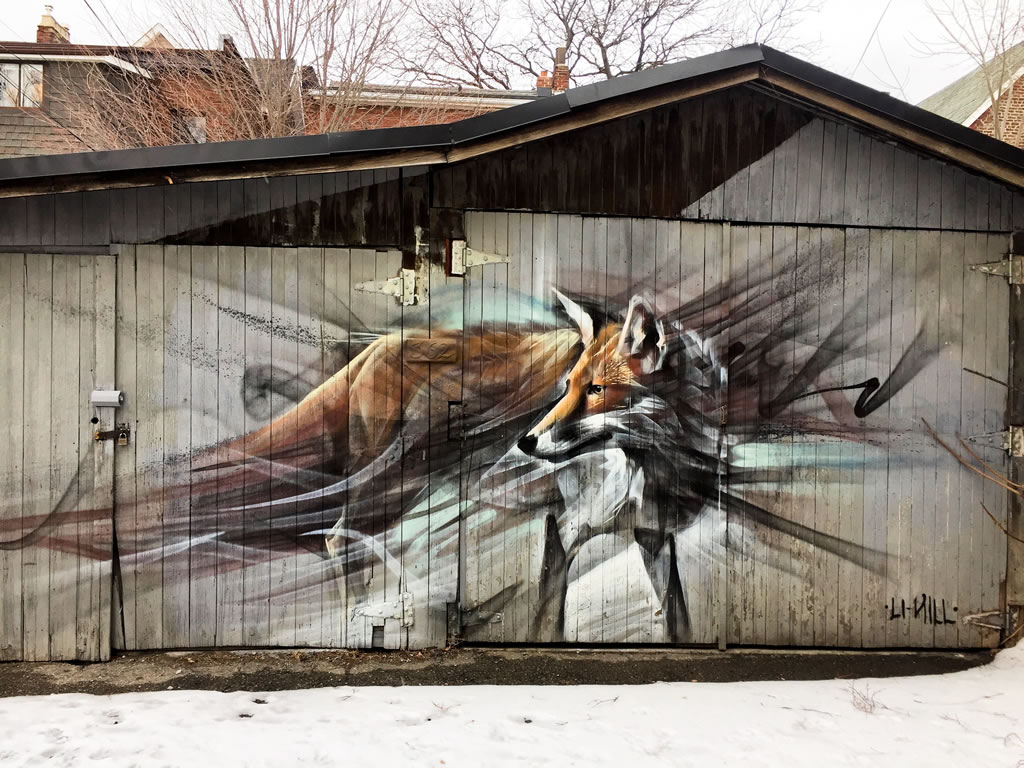 A throwback .. because it's Throwback Thursday ! (just curious why it's Throwback Thursday instead of Throwback Tuesday ? ).
This is one of my faves by Aaron Hill .. 🐺 I take pictures of this often. Sometimes, I'll walk down here just to take another look. The light changes it every time I see it.. as do the changing seasons.
This picture looks like it was taken in the middle winter.. but it was actually taken at the beginning of spring. April 17th to be exact. We had a big snowstorm in the middle of April.. it really sucked. Pretty much everyone was bummed out but the snow does make street art really pop ! I trudged in the snow to see how this looked. And it looked awesome as it always does.
Here is some information about the artist from his website:
"Li-Hill is a Canadian visual artist currently based out of Brooklyn, who employs painting, illustration, stenciling, and sculptural elements within his works. With a background in graffiti and mural painting and a degree in Fine Arts, his works range from smaller multiples to enormous murals that explore industrialization, scientific breakthrough, man versus nature and information saturation."
Toronto Graffiti Street Art Found Here:
🎨 by Al Runt 🎨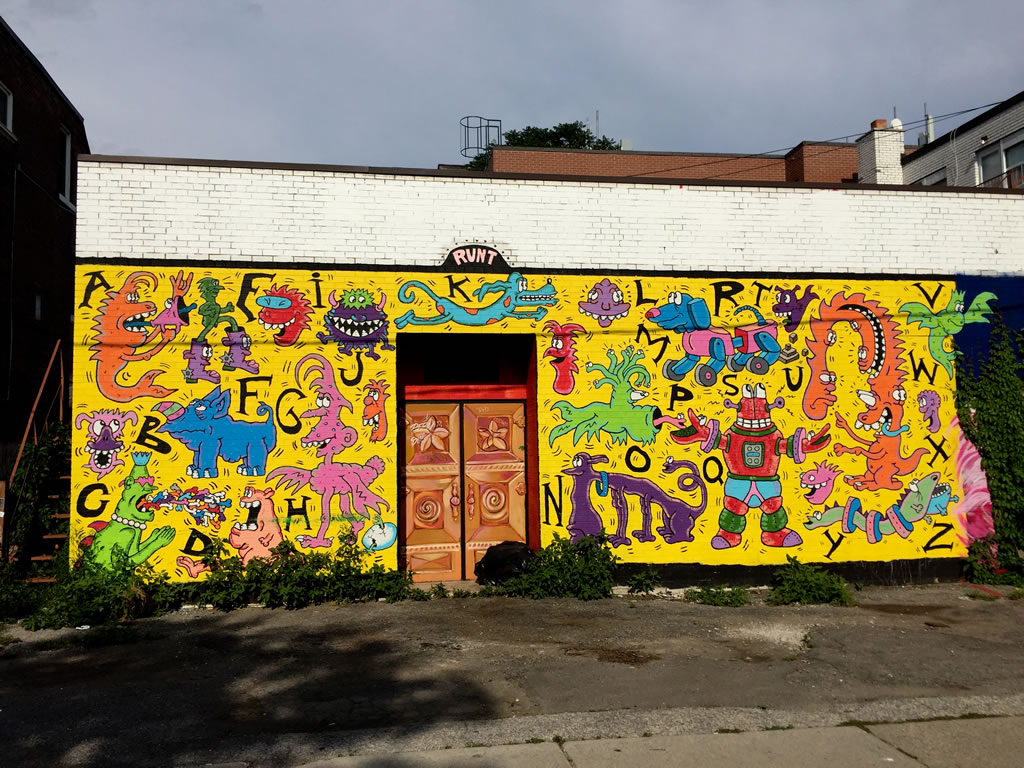 I've been passing by this mural by Al Runt.. for I would guess almost two years now… but I have never taken a photo of it until yesterday.. Why you might ask ? Because there was large dumpster parked in front of it. I don't even know why that dumpster was there.. I didn't see any construction going on anywhere.
Anyway.. I am so happy that huge yellow dumpster is gone (don't come back either) ! I never realized that there was art on the door either. & I can finally see that it's the English Alphabet in this Mural.. ! So Cool.
A B C D E F G H I J K L M N O P Q R S T U V W X Y Z
Know I know my ABC's from A to Z !
Here are the murals to the right of this one
Toronto Graffiti Street Art Found Here:
🎨 by @jerryrugg (aka Bird0) & @walesthe66 🕶️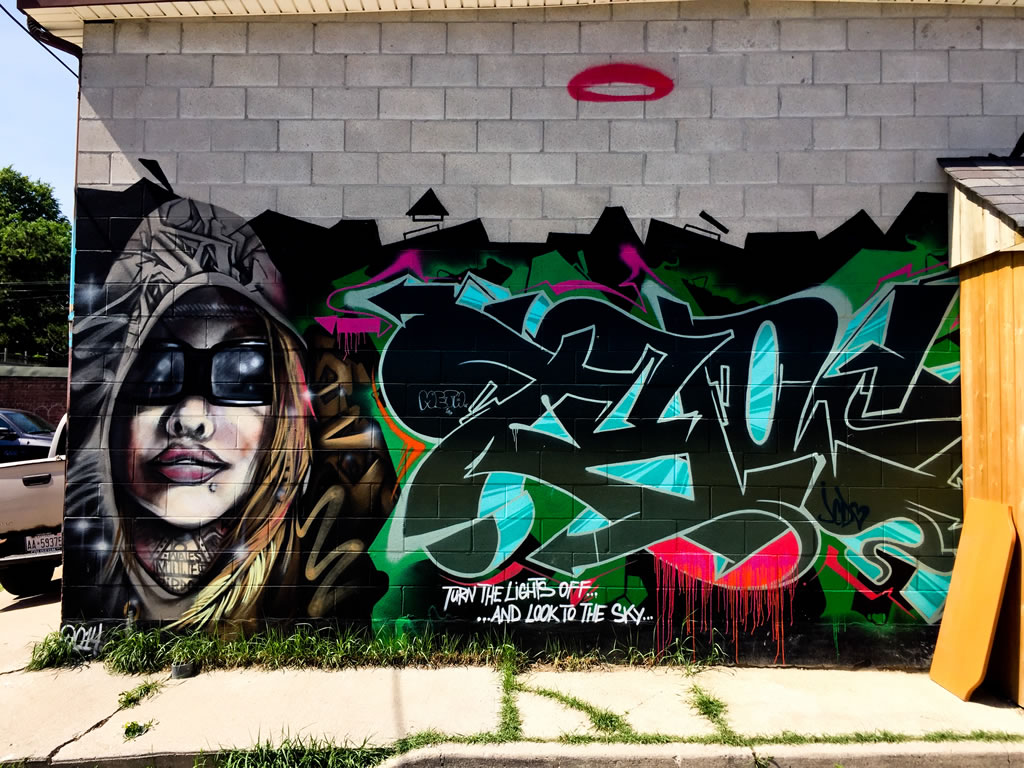 Collaboration by Jerry Rugg and Wales
"TURN THE LIGHTS OFF …
… AND LOOK TO THE SKY…
Happy August Everyone !
Toronto Graffiti Street Art Found Here: