Birdo Artivism mural project in west end of Toronto. There are two by this artist at this location. The aerosol spray graffiti was done in June of 2016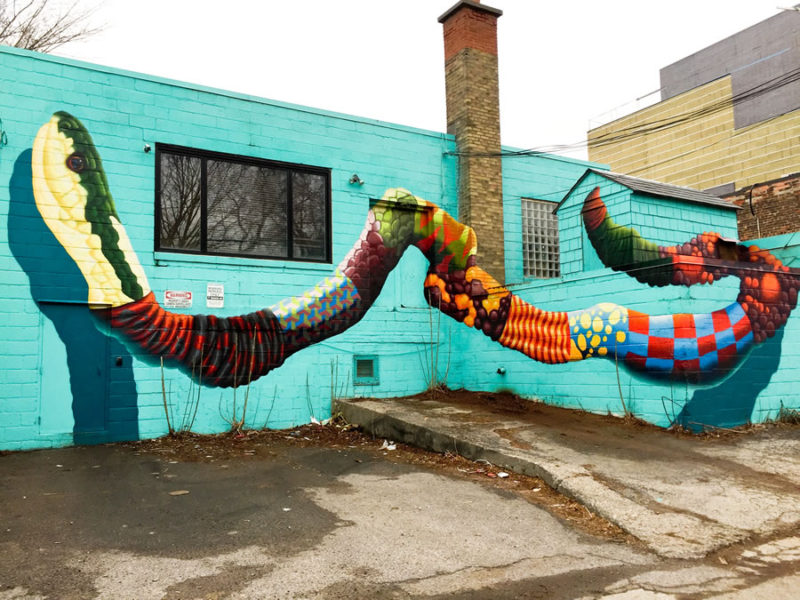 I should have posted this first — as its next to the cigar smoking eel which is next to the previous one that I just posted with the cargo. (but I didn't!) .
On his feed he says this is a Butler's Gartersnake 🐍 and an endangered species which, I wasn't aware. .
.
Thinking about it now and you don't see these very often anymore. You used to find them in peoples backyards all the time.. but you don't anymore . They are harmless and stay close to water.
Again, done back in June of last year and another that is apart of @pangeaseed @seawalls_ ARTivism ! .
If you follow Birdo he doesn't do 'stories' very often.. but when he does do them ! They are best stories ever ! 💯 Definitely worth following for the Birdo head alone ! 👍
Art Mural discovered at this Toronto location: