🎨 by @thejeffblackburn 🎩
Got to see Jeff Blackburn's new artshow last night at @ille.gallery
That is him posing in front of his awesome artwork..
The first four photos in this post are all from his show called "Steppin Out":
"Steppin Out is the embodiment of exploration and an
openness to step out beyond routine, and into the unknown.
Manifested by the physical reconstruction of those
step out from the panel surface. This project involves the
experiences through the multi tiered paintings, the subjects
expansion of personal techniques and the necessity for me
to continually step beyond milestones that exist within my
work.
These pieces depict serene moments found between the
general chaotic atmosphere that exists during my travels.
They are constructions that document moments with a
concentrated focus on the intensity of stillness and presence.
Despite the quiet nature of the selections, each is an
autobiographical celebration of a life examined.
Figures, animals, and objects are pulled from the deep
space of conventional perspective, embracing depth and
dimensionality as they break from the illusory space into the
literal. Through this emboldened use of repoussoir,
conventional 2D aesthetics are discarded in favour of a more
palpable experience.
in these paintings, colour is freed from its descriptive
function and voracious in its linear exploration of
topographic contours Even in these moments of stillness
energy and motion is made visible throughout the
interpenetrating colour planes"
The rest of this post are other photos of his work .. some, I have posted previously !
Congratulations Jeff.. 👏 👏 👏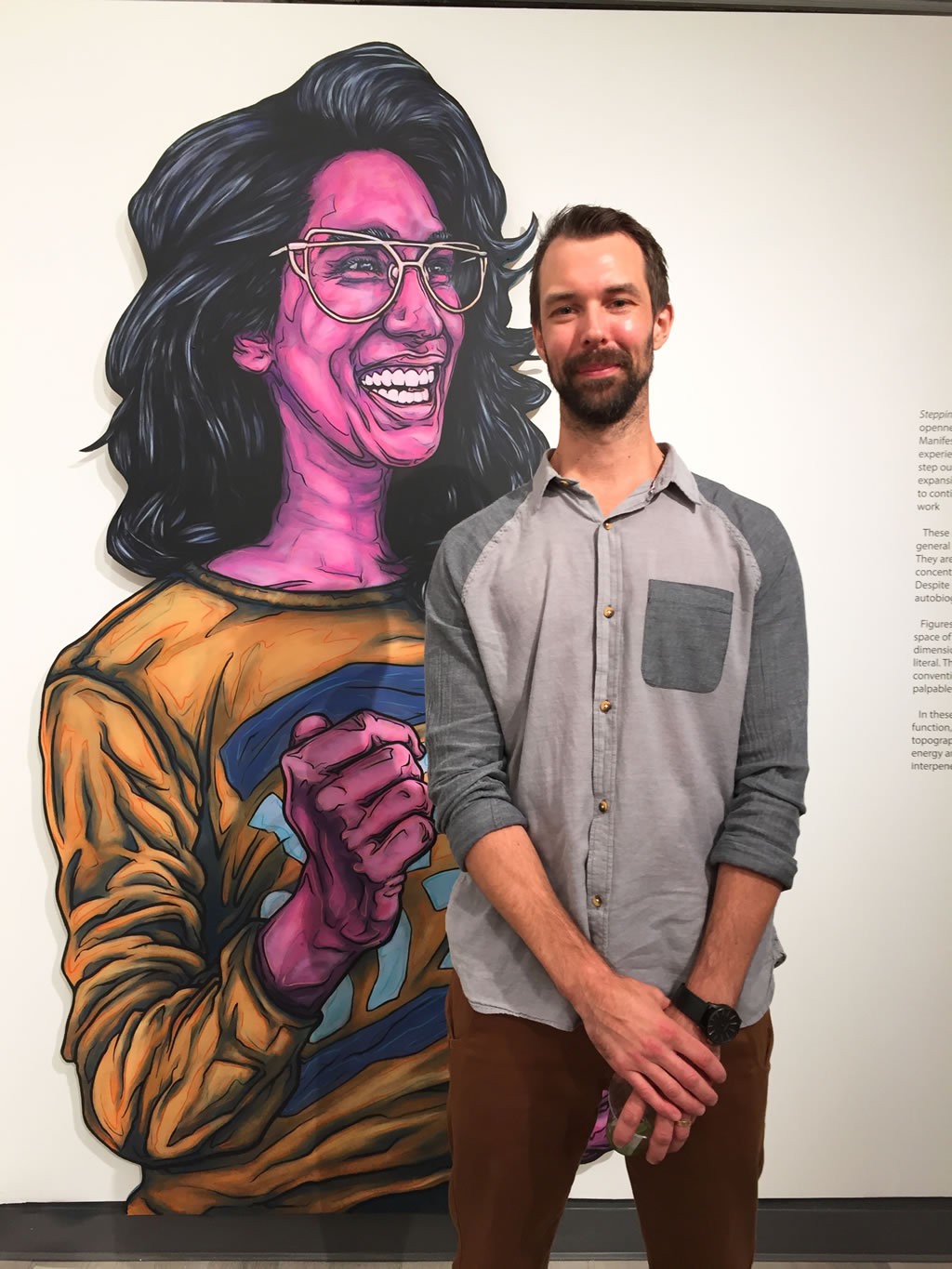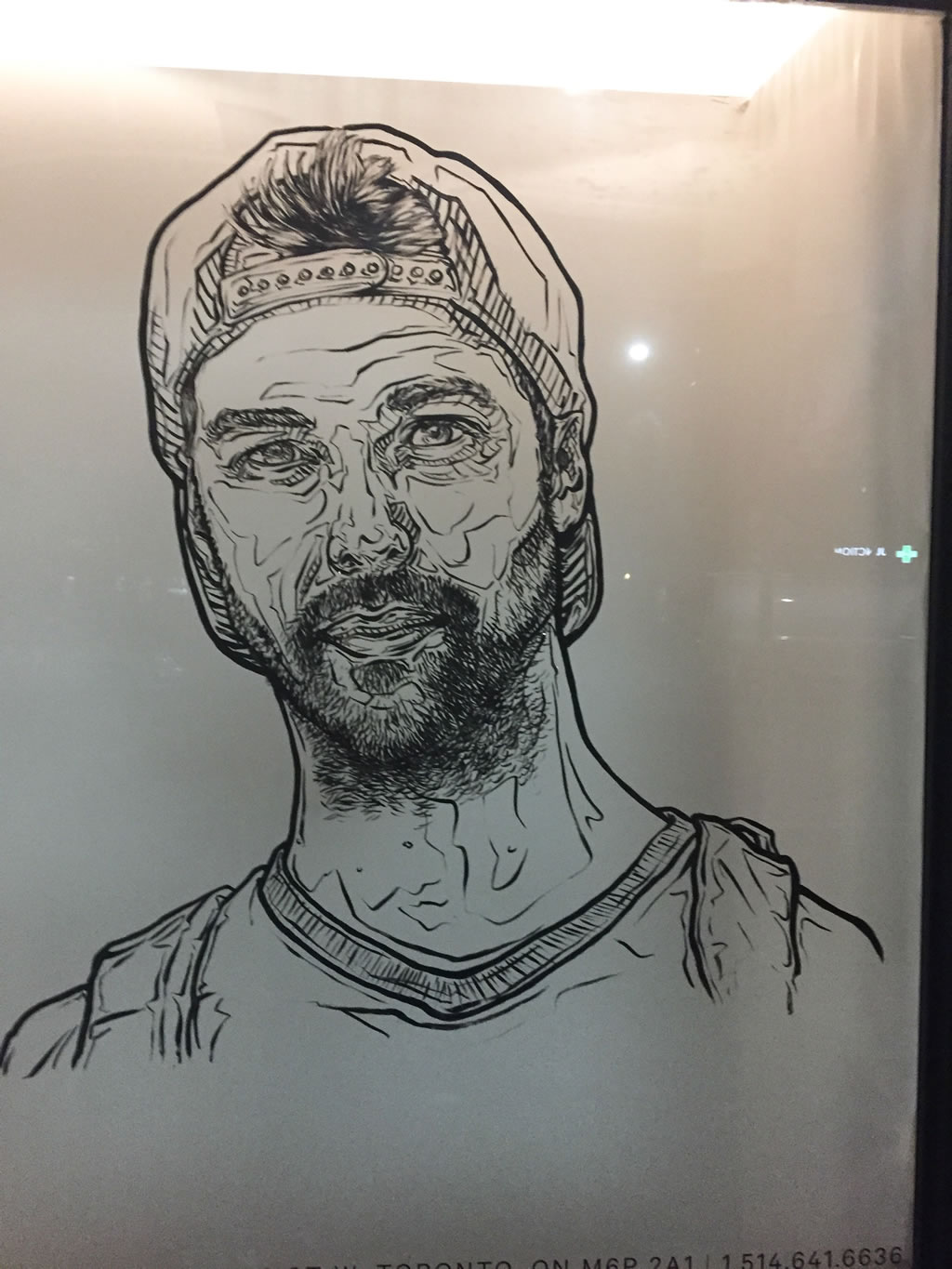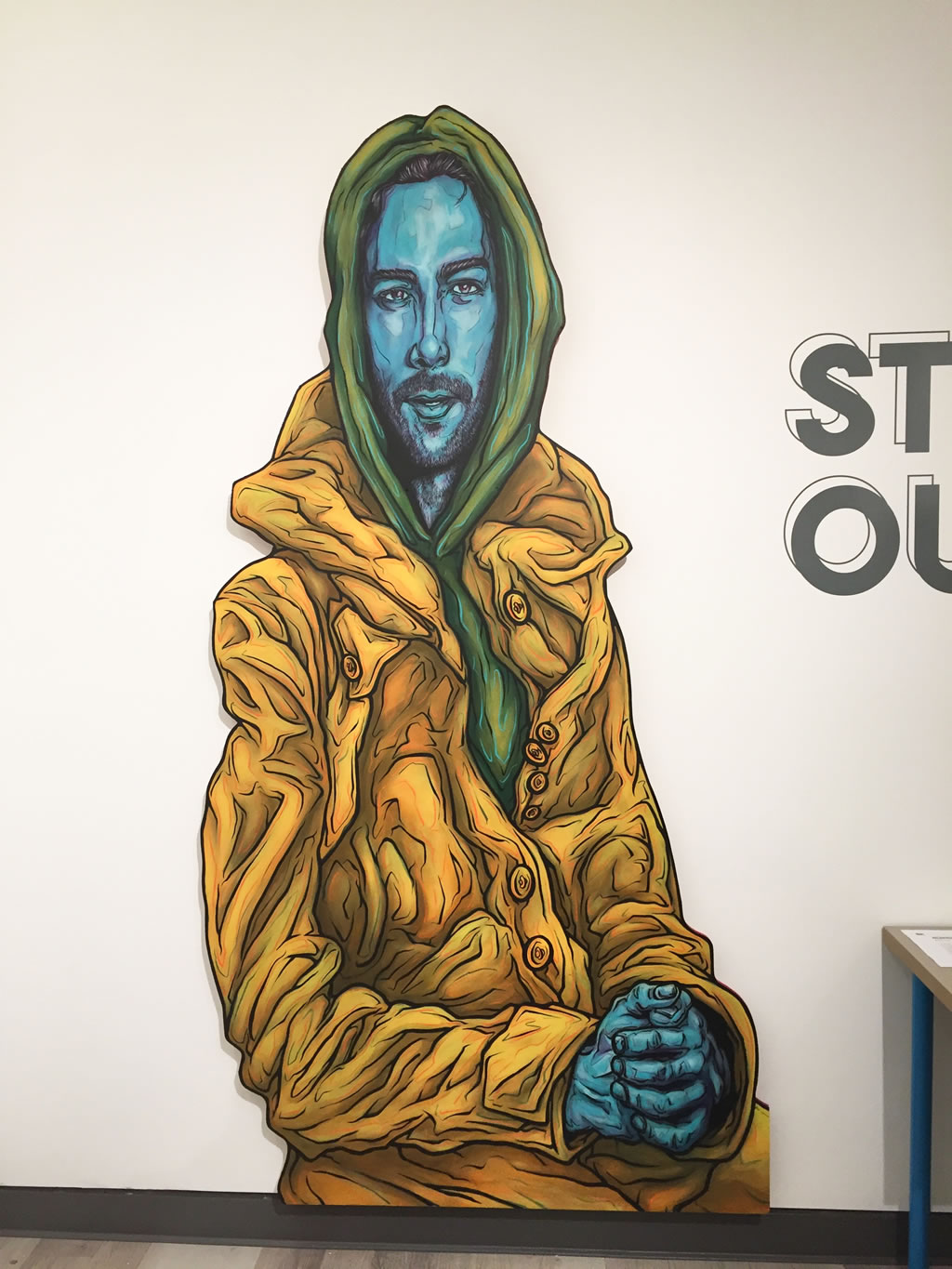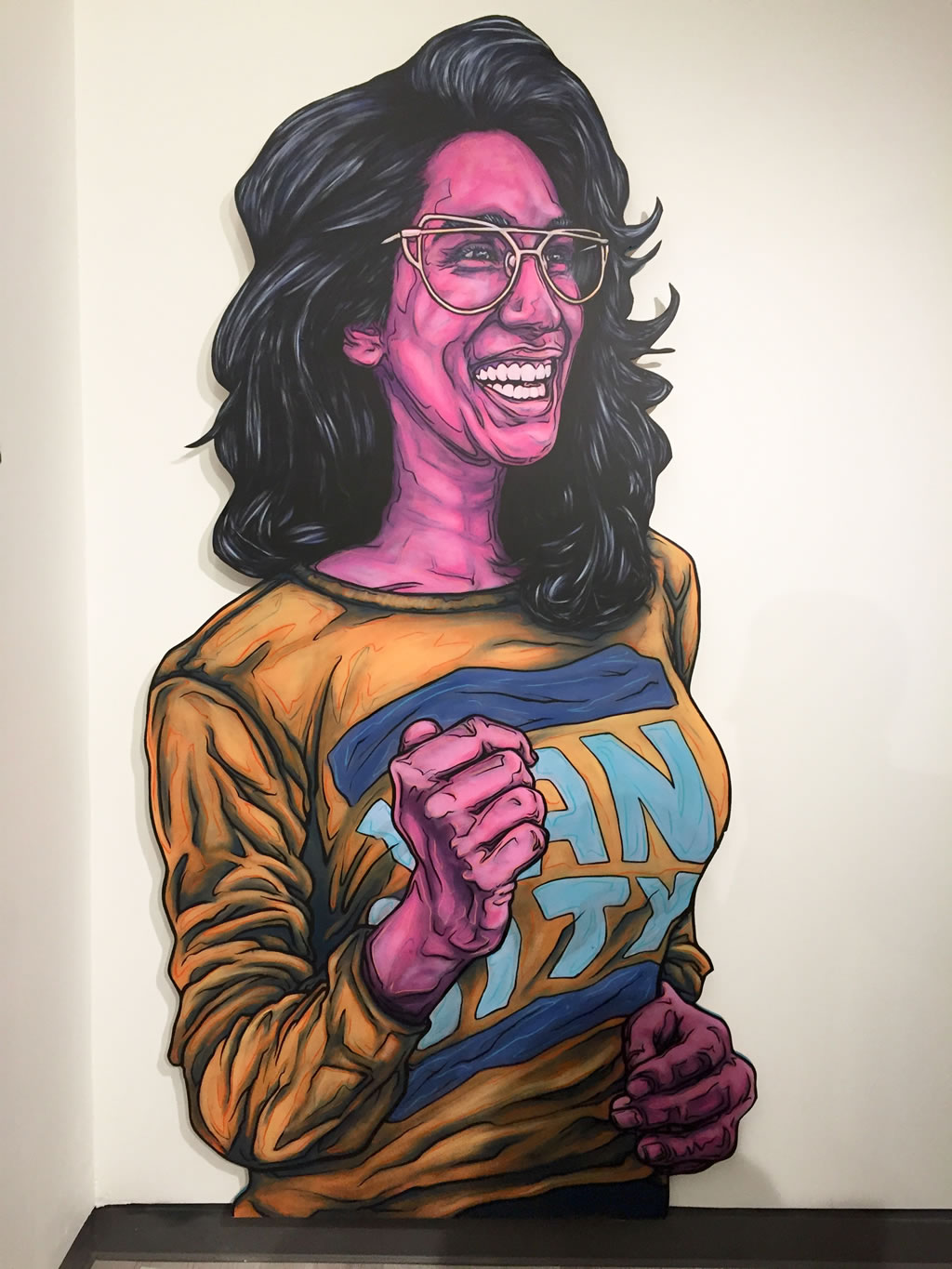 Toronto Art Show Found Here:
Raccoon with Truck
Toronto Street Art Graffiti Found Here:
Bear Door Corner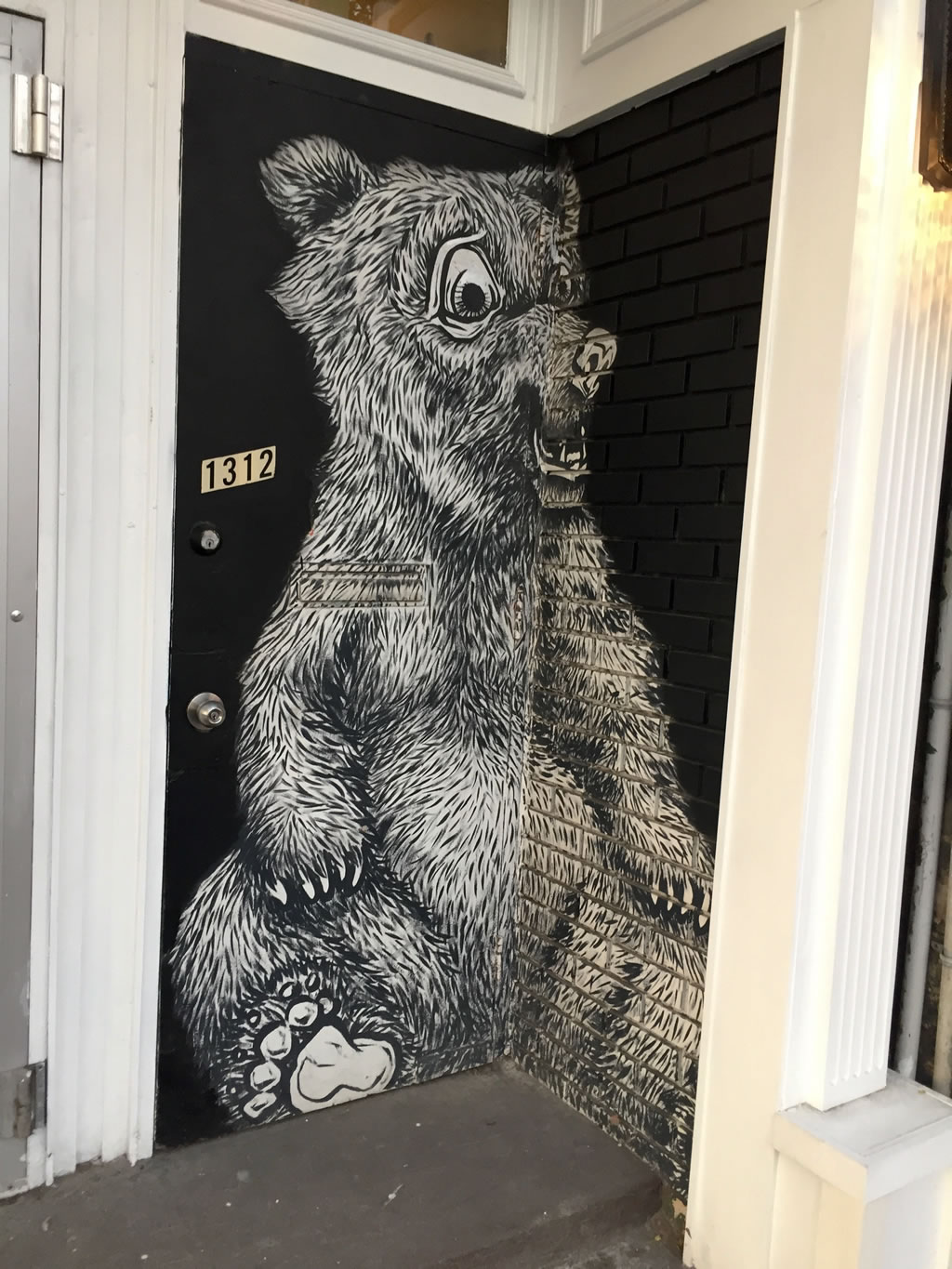 Toronto Street Art Graffiti Found Here:
Butterfly Laneway Project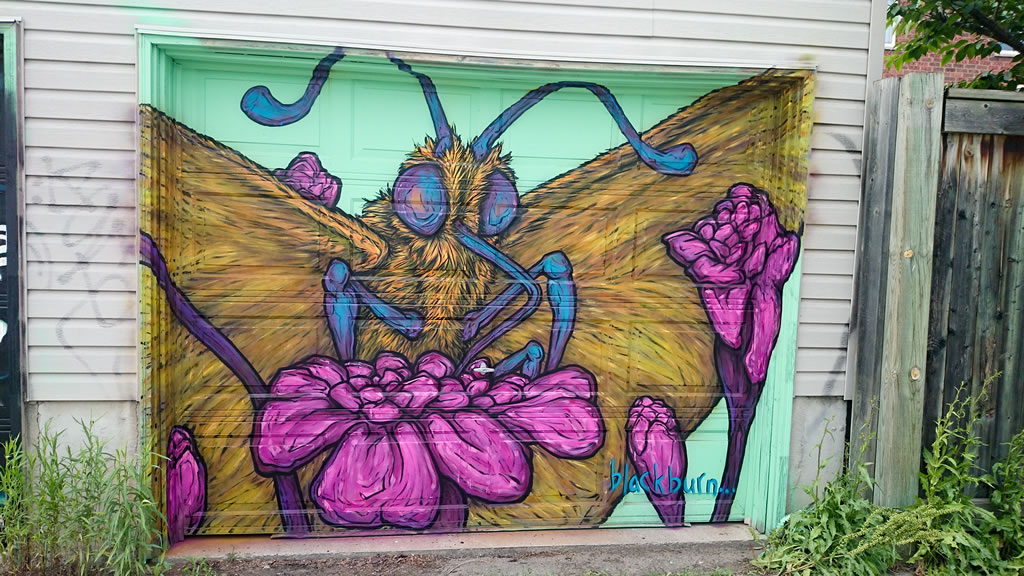 Toronto Street Art Graffiti Found Here:
Monster Collab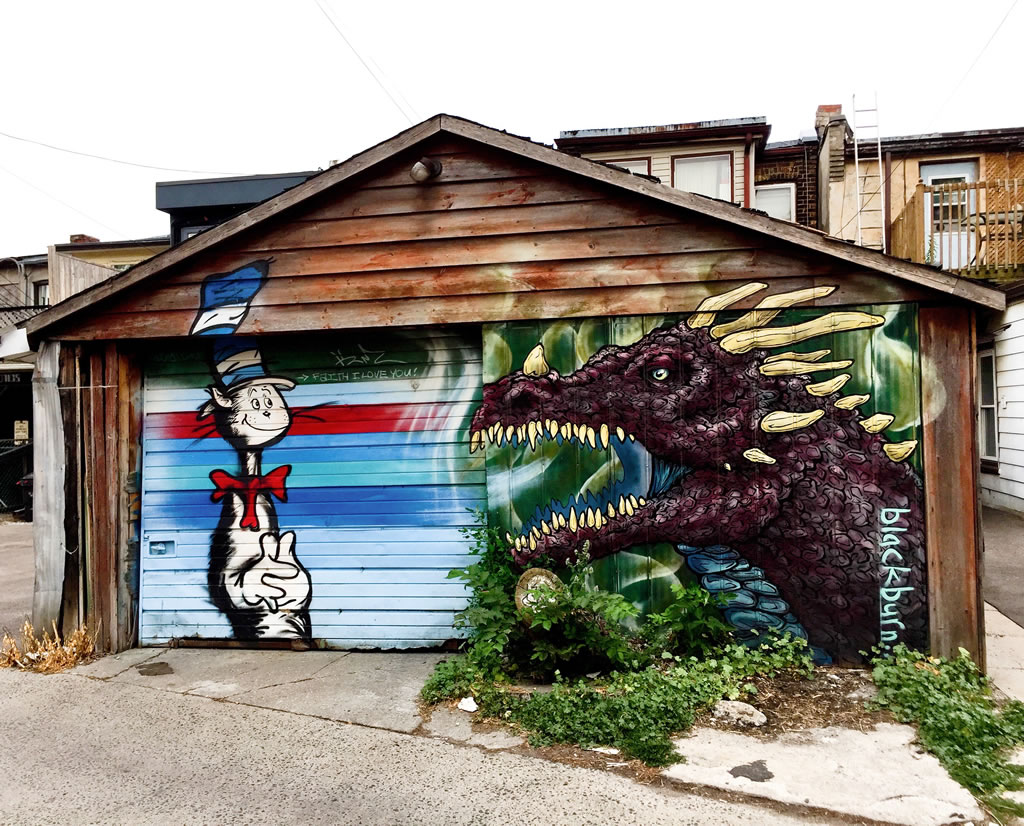 He did the right hand side of this garage door.
Toronto Street Art Graffiti Found Here:
Plant Condos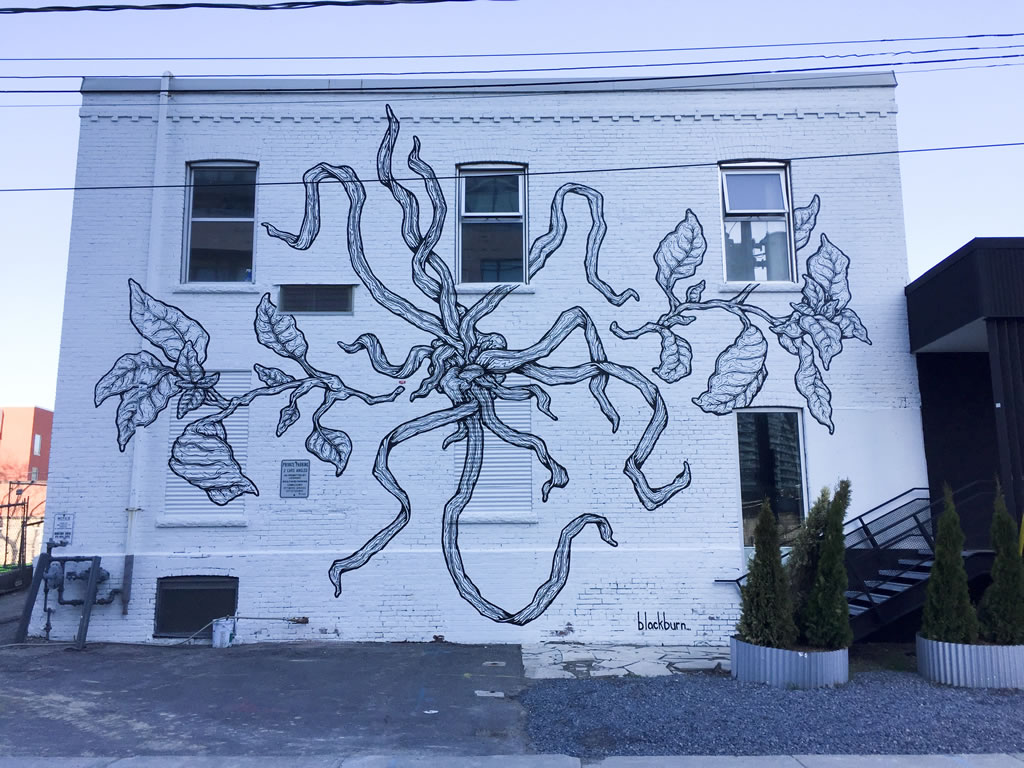 (this building is no longer there)
Toronto Street Art Graffiti Found Here:
Moose Garage Door
Toronto Street Art Graffiti Found Here:
Elephant Mural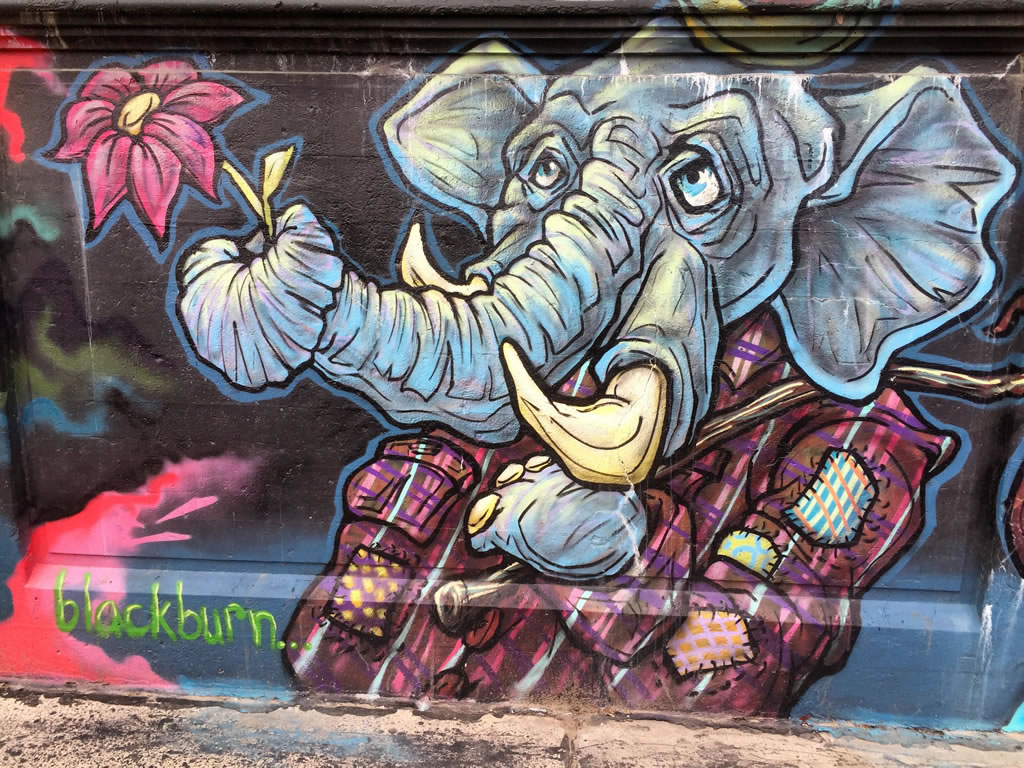 Toronto Street Art Graffiti Found Here: