Wall mural Jeff Blackburn for upcoming condo project west end Toronto. This is of a plant in black white created by hand in the autumn months of 2016
Large scale mural project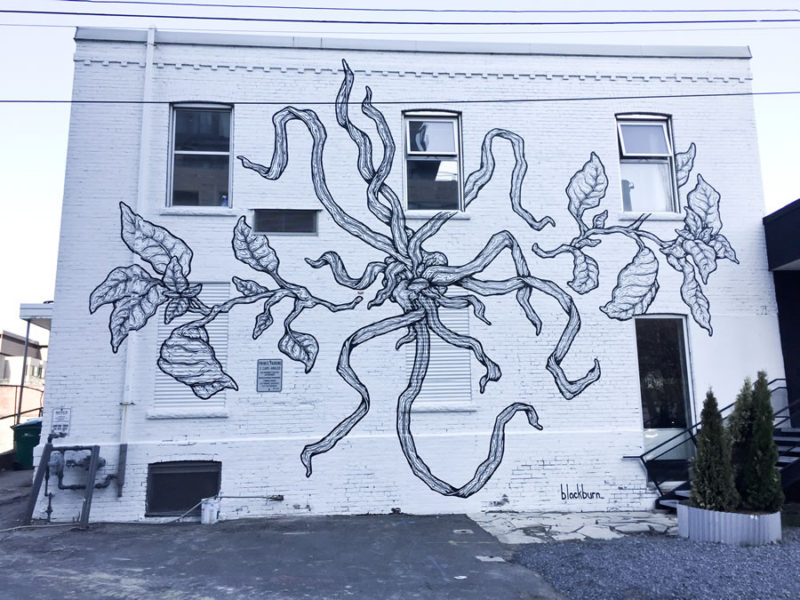 Found this @blackburnjeff mural today and was surprised because I had seen the murals on the other side of this building.. but I hadn't see this before. It was done in November. Interesting when you find something 🆕even though its just new to you.
Its for @theplantto which is a condo development "that shares your love of urban gardening, sustainability, & terrace-to-table living". I guess that why its a mural of a plant 🌱 . That makes sense.
On his account he says its the largest illustration that he's done.. and its 30X40 FT.
He's the artist 🎨 that does the Signal boxes with the Raccoons around town, but he does a lot of other work including illustrations.
My pictures turned out sort of blue — I tried to fix it up in LightRoom. Its black on a very white building.
Very nice 👍 !
Art Graffiti discovered at this Toronto location: