Jieun June Kim Mural Parkdale for Women Paint Toronto festival in summer. Emily Mae Rose artwork that is next to this street art for wonderful art project
Mural by Jieun June Kim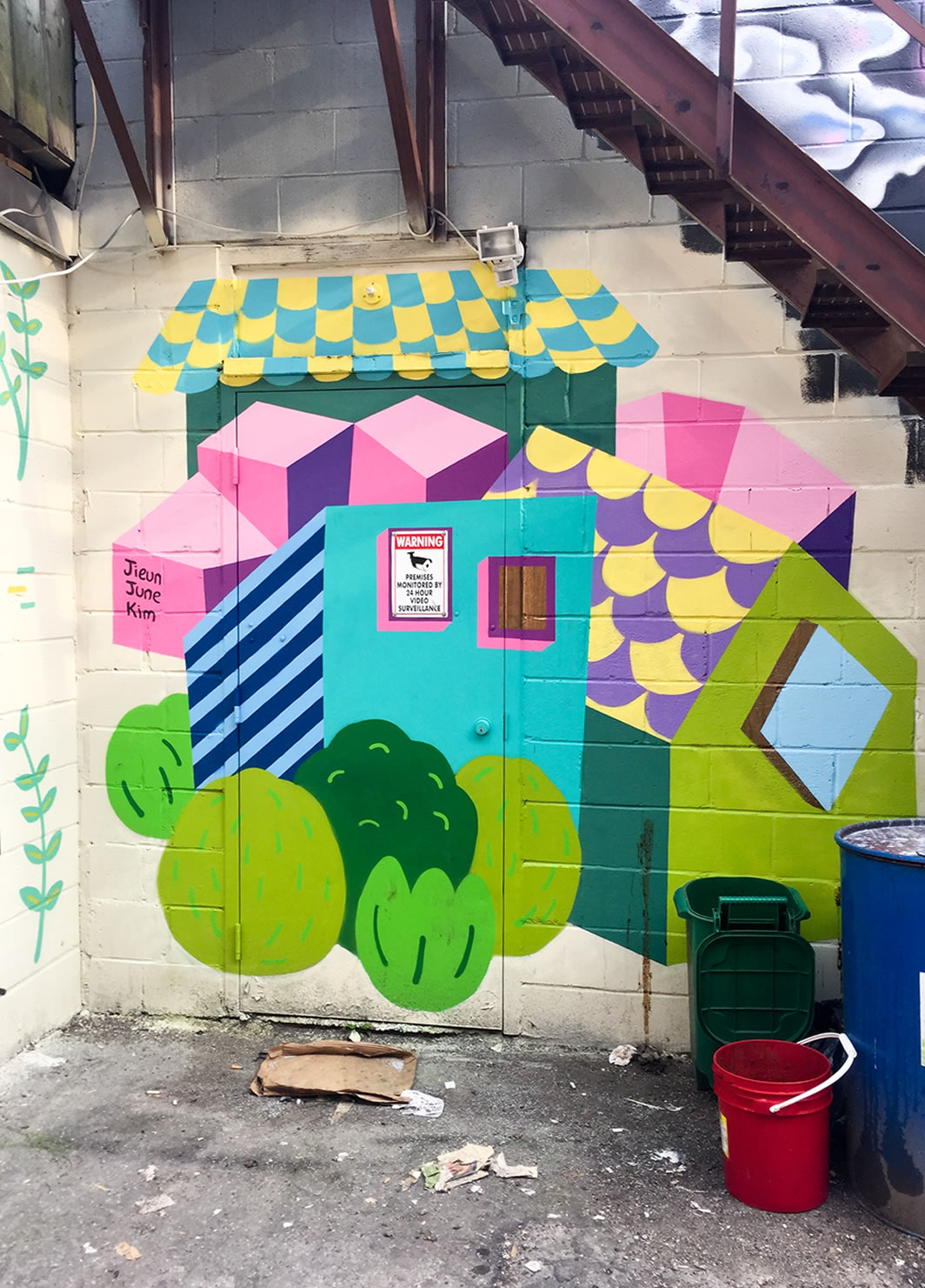 Keeping the bright colors theme going..
This mural is by Jieun June Kim @junekima.rt and a photo that I took back on August 21st. Was very unusual to find this without a car in front. That was the same day as the solar eclipse.. maybe that's why I dunno.
She recently painted an entire van with an amazing design with purple and pink colors. I hope I see it on the streets ! It looks so awesome.
From her website: Jieun-June lives and works as a visual artist in Toronto, Canada. She received her MFA in Visual Arts from Washington University in St. Louis, U.S in 2012 and her BFA from Duksung Women's University with honors in Seoul, Korea in 2009.
Also wanted to cheer her up.. Someone tagged another mural that she did on a utility box this week. She was so upset that she posted the tagged artwork. She fixed it and it looks just as great as before. She has a before and after on her Instagram.
FYI — people who tag other people's artwork – they are just plain idiots. There are rules when it comes to graffiti.. and tagging murals is breaking all the rules !
Mural By Emily Mae Rose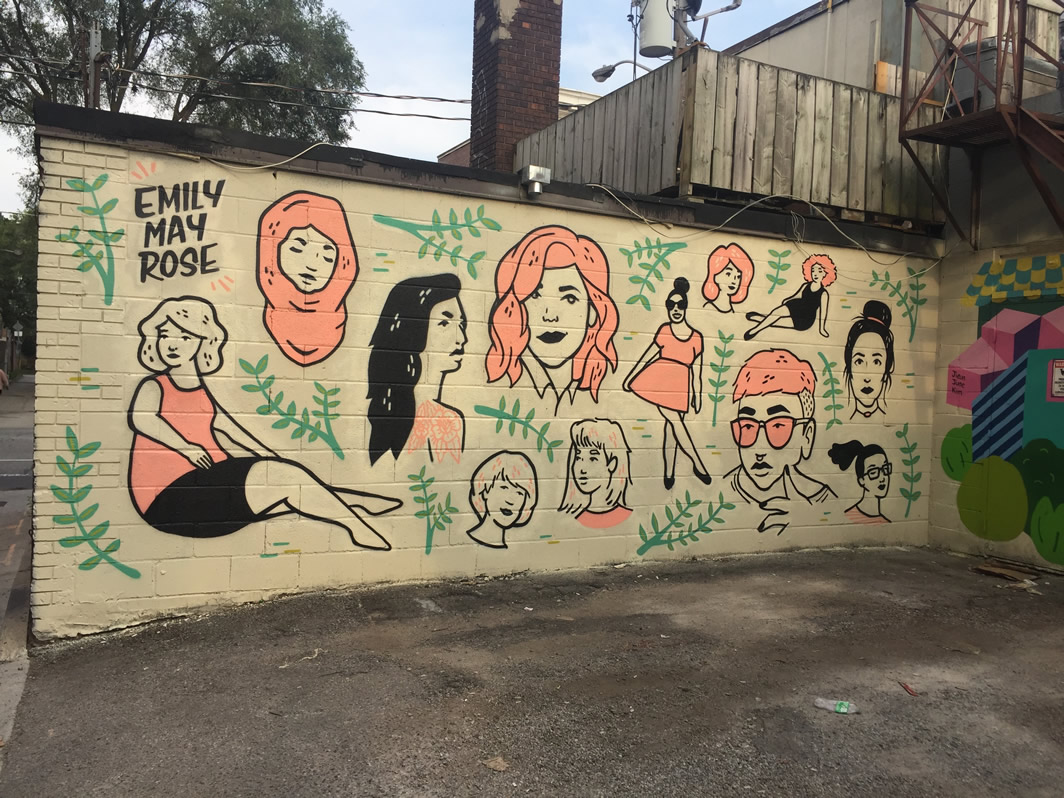 I may have posted this previously for the Women Paint Toronto Project.. but I got a better photo of it on that day in August. This artist paints a lot raccoons in her work. This is one of the few murals that doesn't have a raccoon in it. I think its supposed to represent the diversity of women in the city of Toronto. That is my interpretation anyway..
Toronto Graffiti Street Art Found at this Location: