🛋️ Throwback Furniture Artwork 🛋️
This is another post that I had been meaning to do !
One of the obstacles of taking photos of street art.. is well obstacles..
This one was in front a mural that I wanted to take a photo of. That seating looks like its enough for almost 8 people. (09/16/18)
Graffiti Burner Murals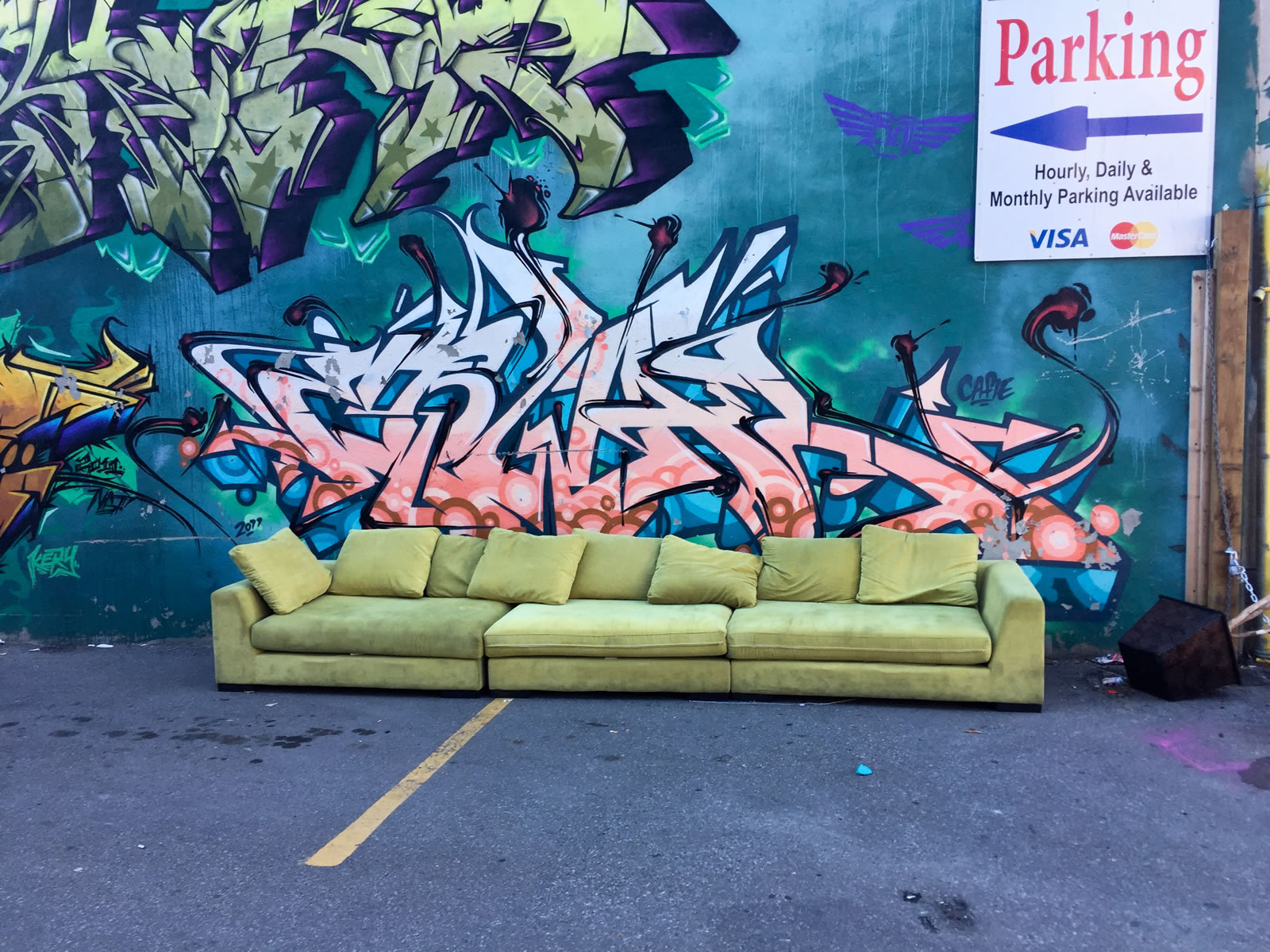 I didn't end up getting a shot of the mural with the sofa in front..
But I did take pictures of the murals behind it.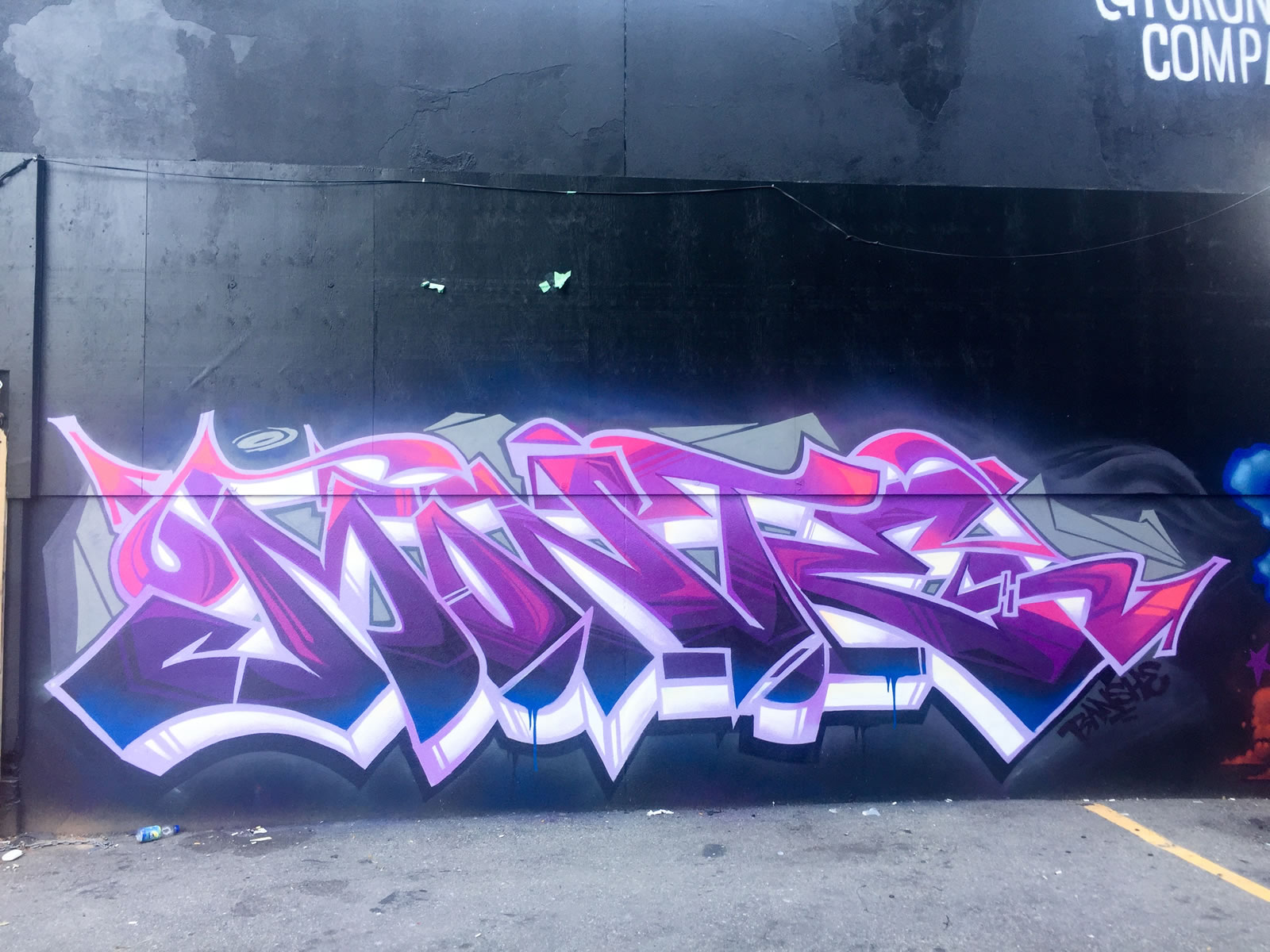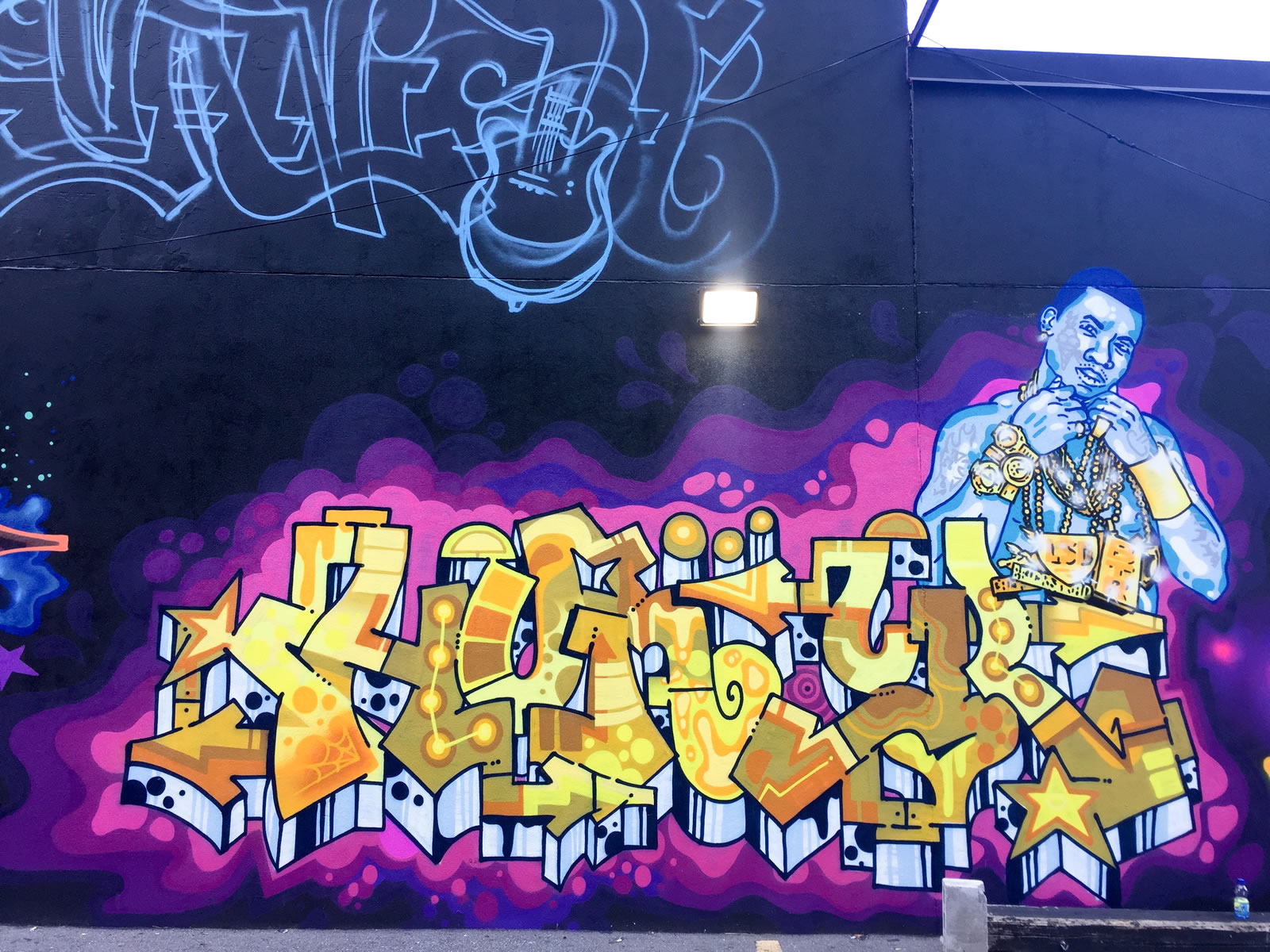 The only artist that I know out of all of these is Hungr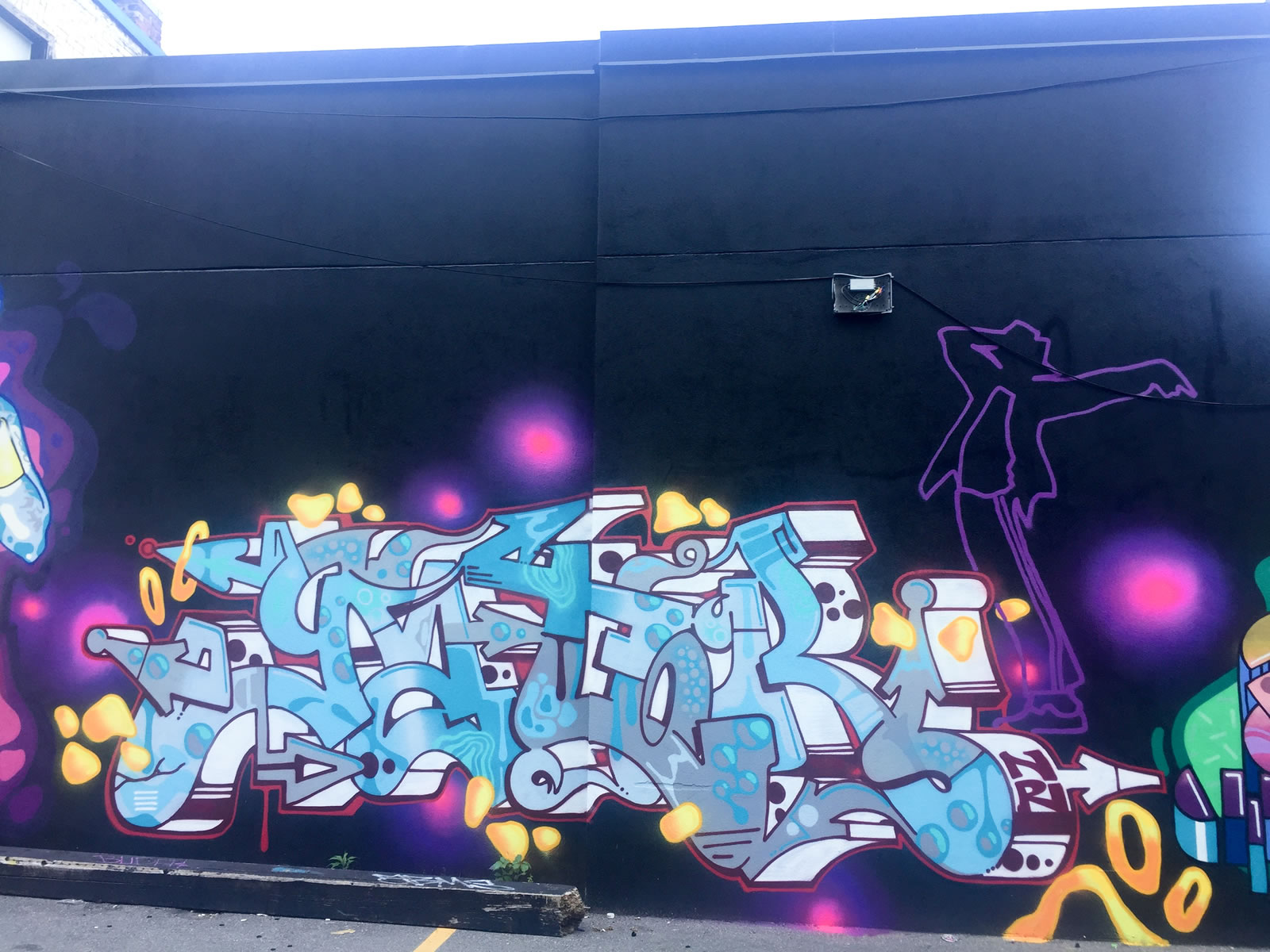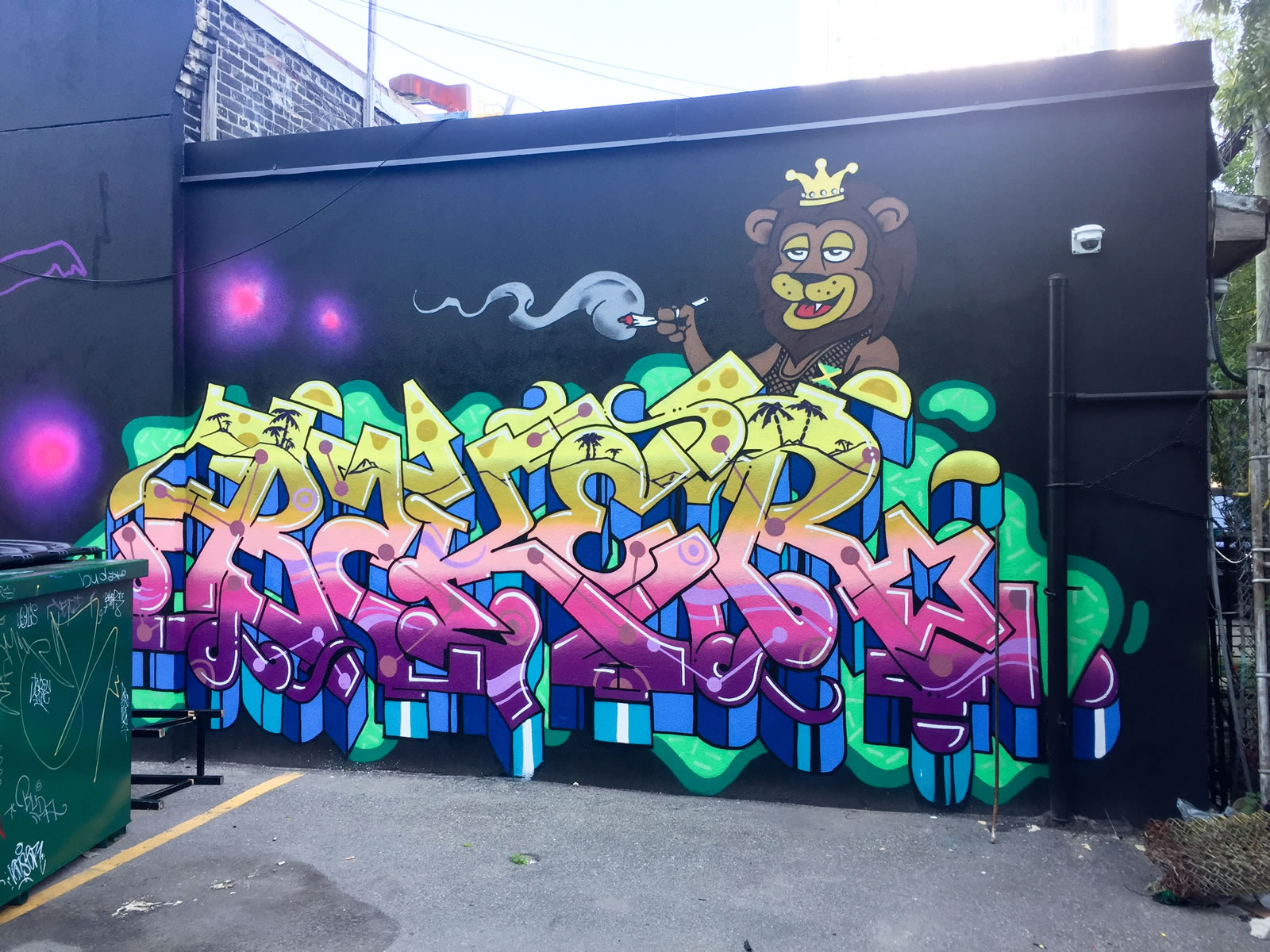 Toronto Graffiti Street Art Found Here:
Duct Tape Sofa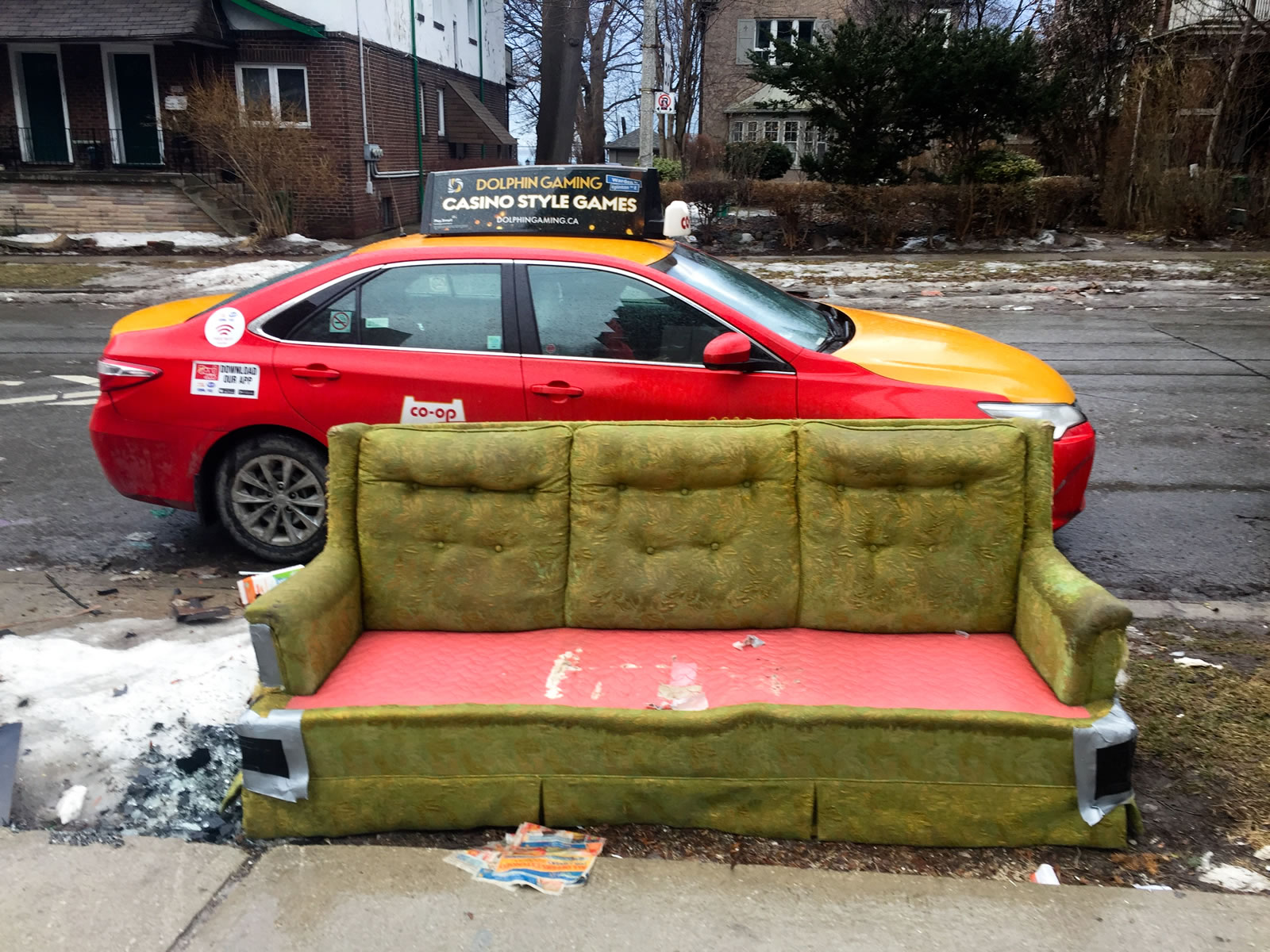 Too bad that cab was parked there.. but the red kinda matches the sofa. It looks like they used duct tape around the sides. (03/14/2019)
Mr. Koo & Oscar Kwong Collab Mural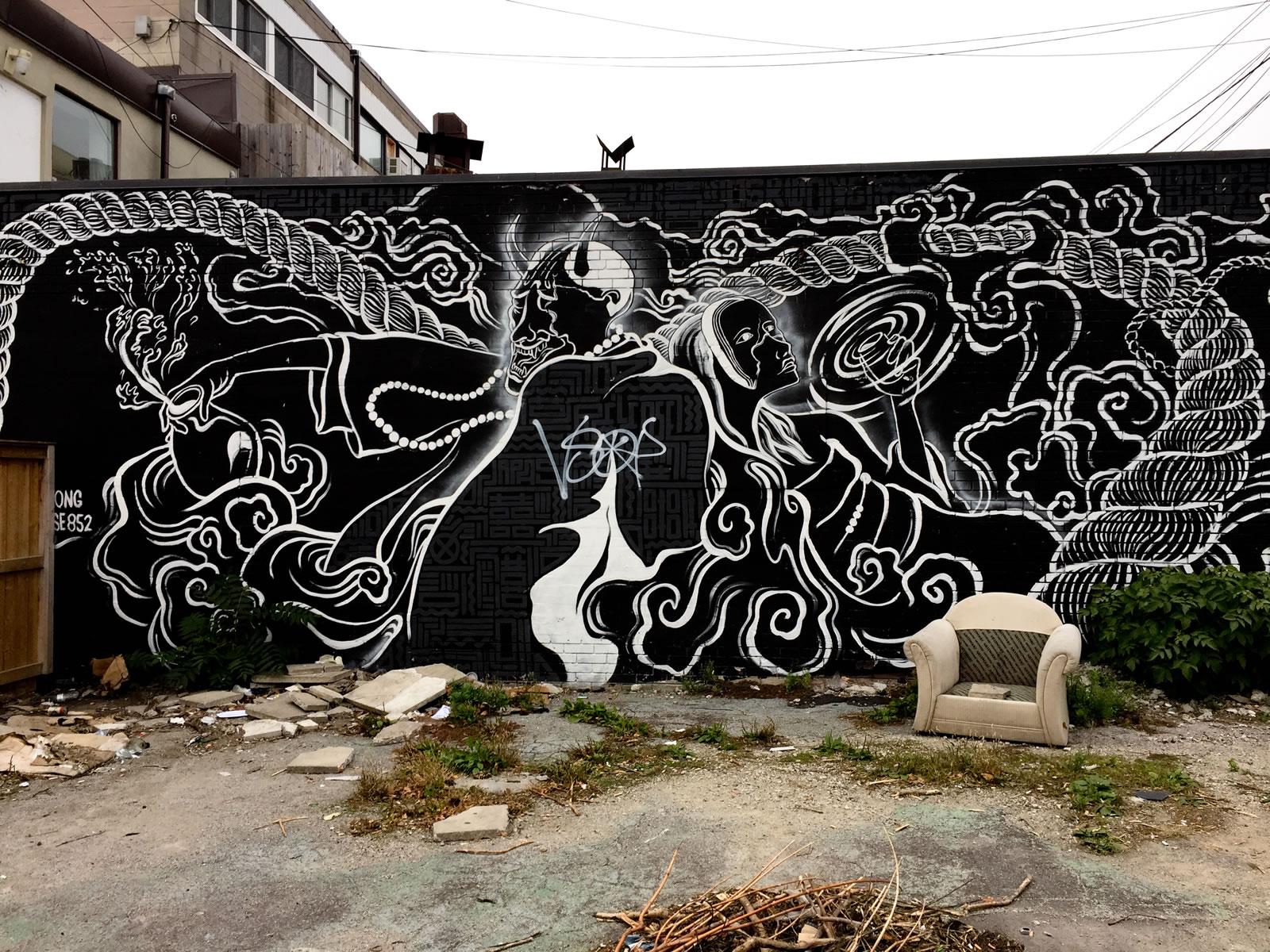 This amazing mural is by @release852 & @oskwong. I went by this location last week and that chair is still there. (10/26/2018)
Mr. Koo is a tattoo artist at Ink & Water Tattoo
Toronto Graffiti Street Art Found Here:
Graffiti Mattress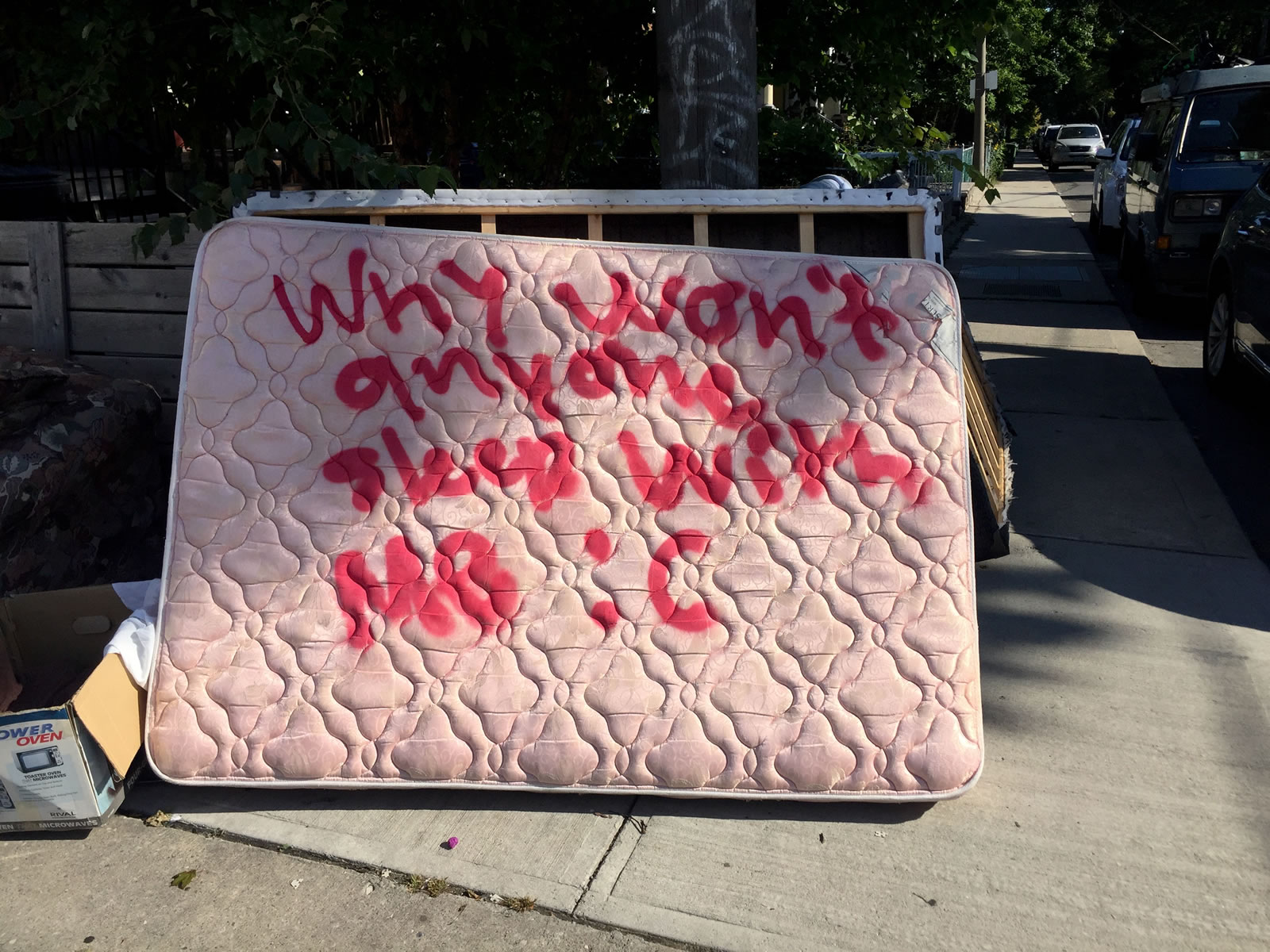 There are a lot of mattresses everywhere. Sometimes people write graffiti on them.. this one says "Why won't anyone sleep with me :(". (09/05/2018)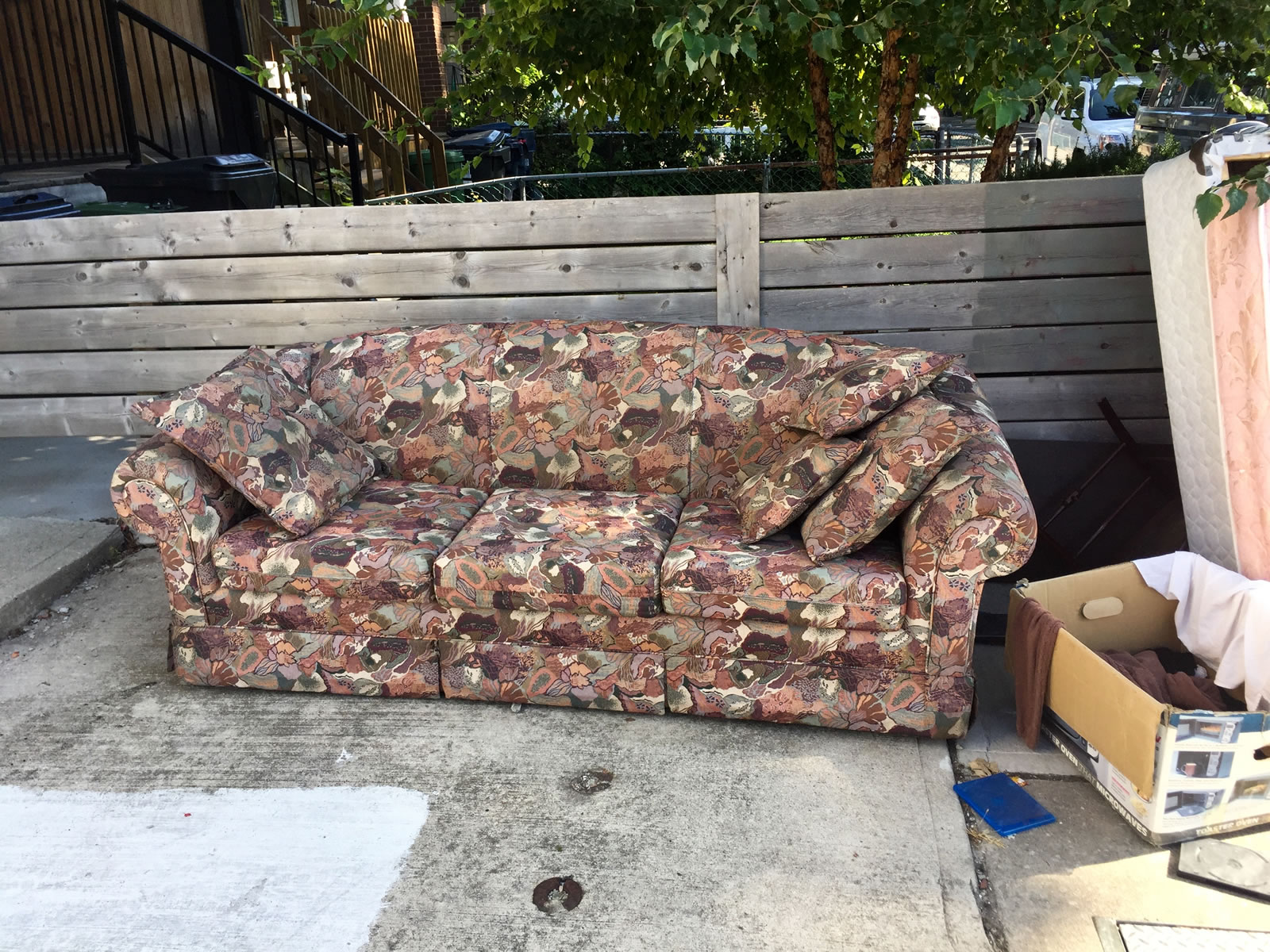 This patterned couch was in the same spot as the graffiti mattress. They must have come from the same place. The matching cushions are there as well. (September 5th, 2018)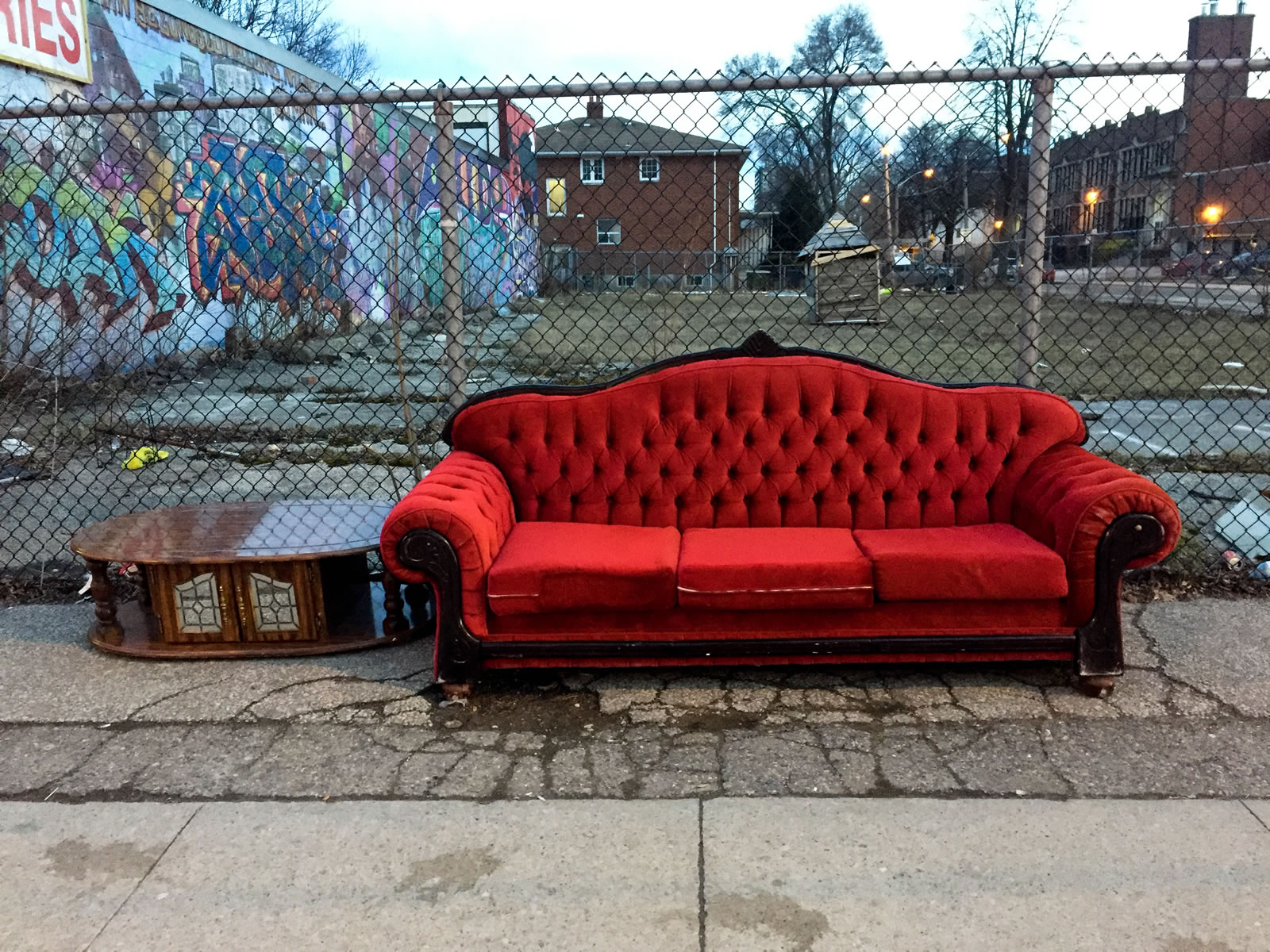 Although, it was April Fools Day.. this red couch on the sidewalk was no joke. I like how they left the coffee table. Might as well !. Surprisingly, this was there less than 24 hours.. Someone must have snagged it… It is a nice red. (04/01/2019)
Full Worth Mural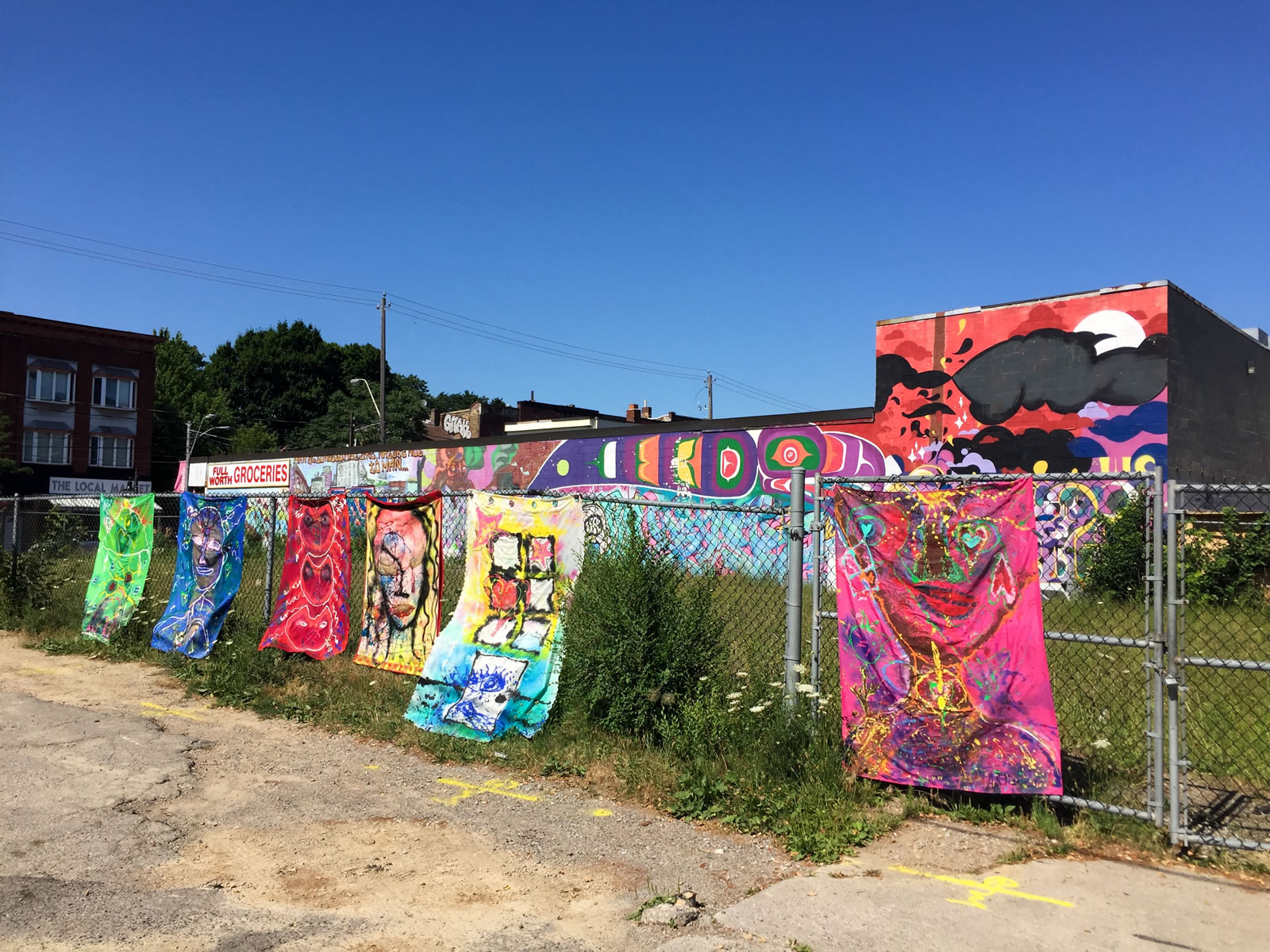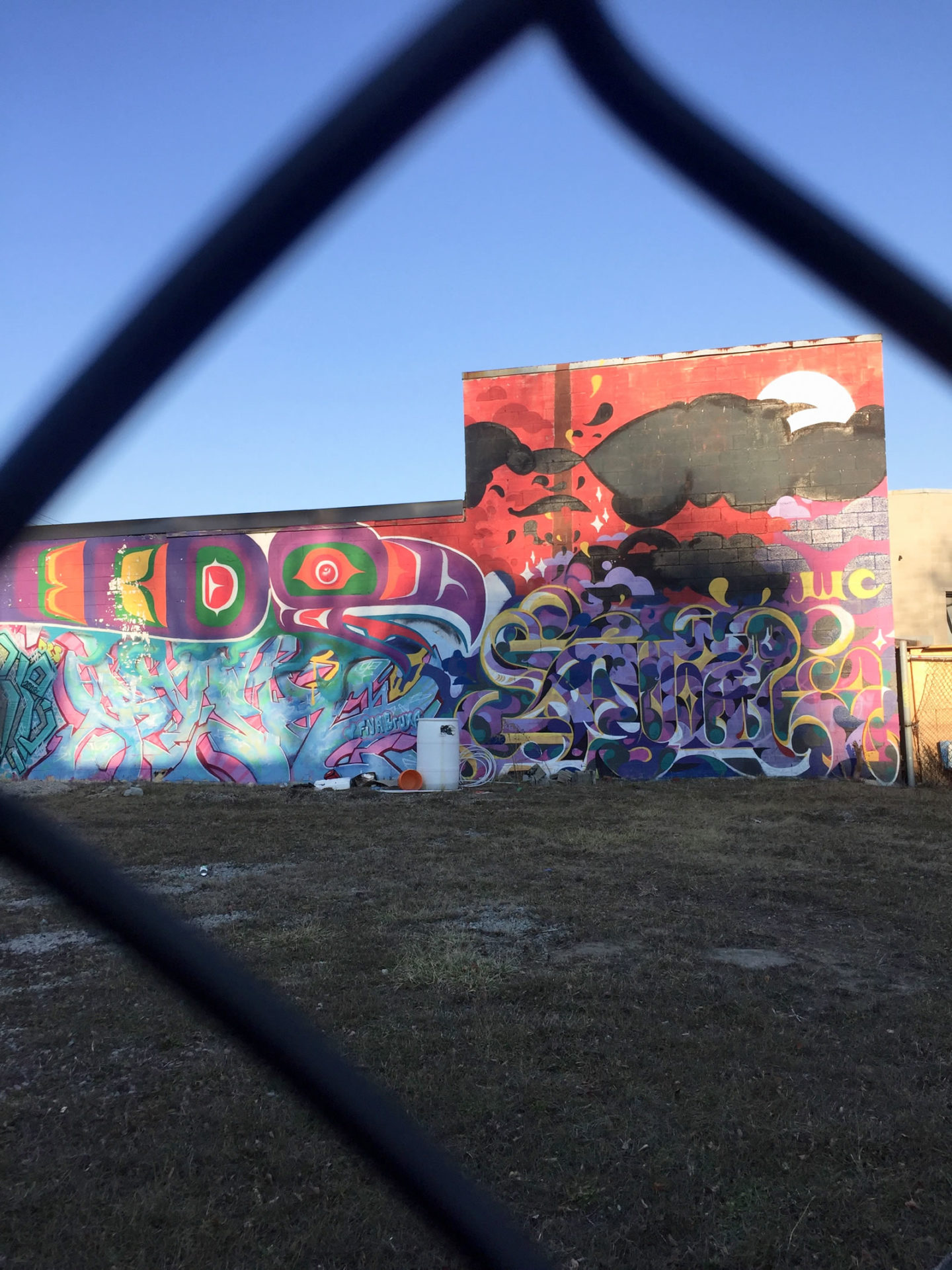 This is the mural that is behind the fence.. I haven't been able to get a proper photo of it. I'm not even sure what this collaboration was for.
Toronto Graffiti Street Art Found Here: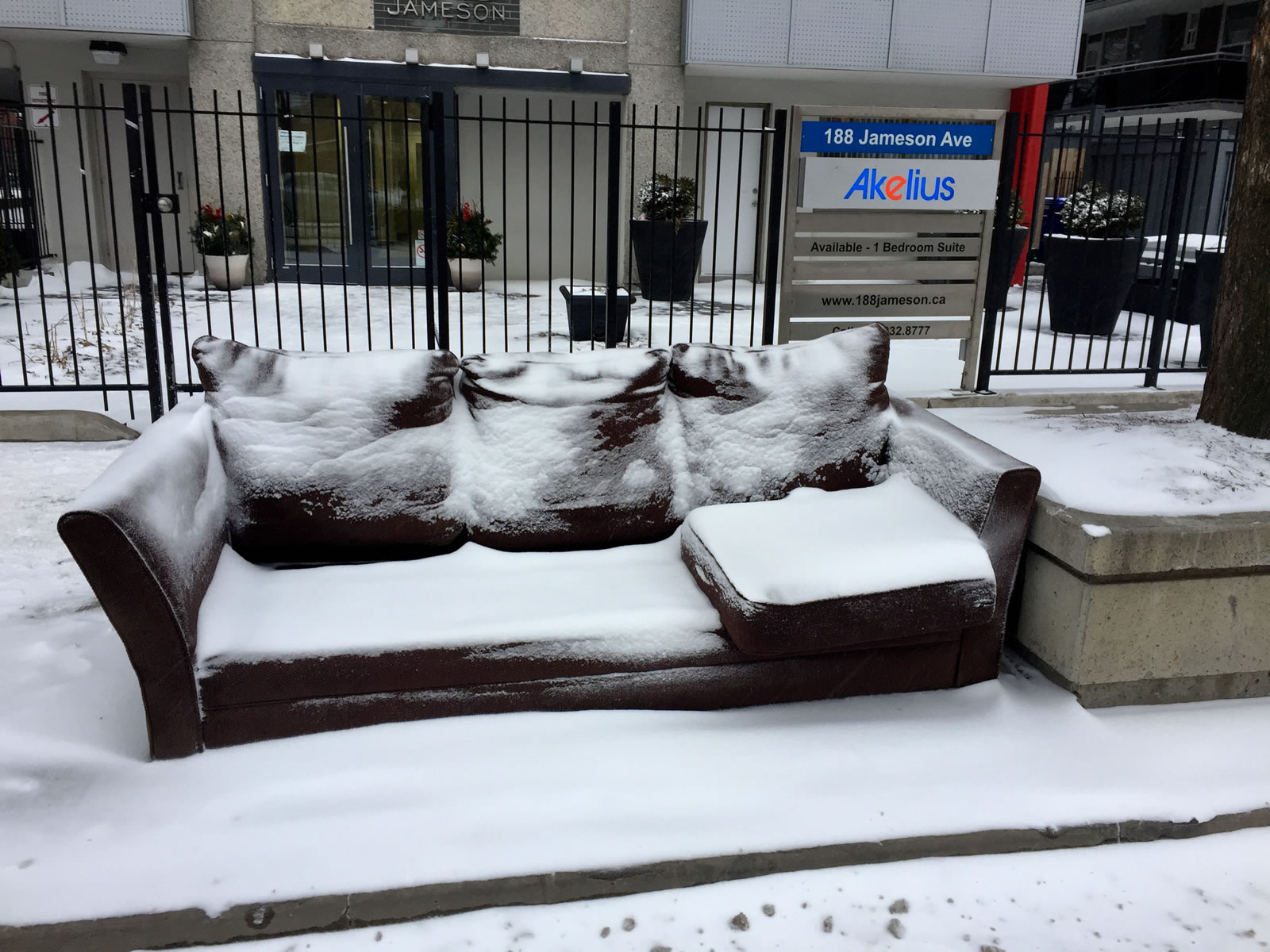 That was in the middle of snow storm (01/19/2019)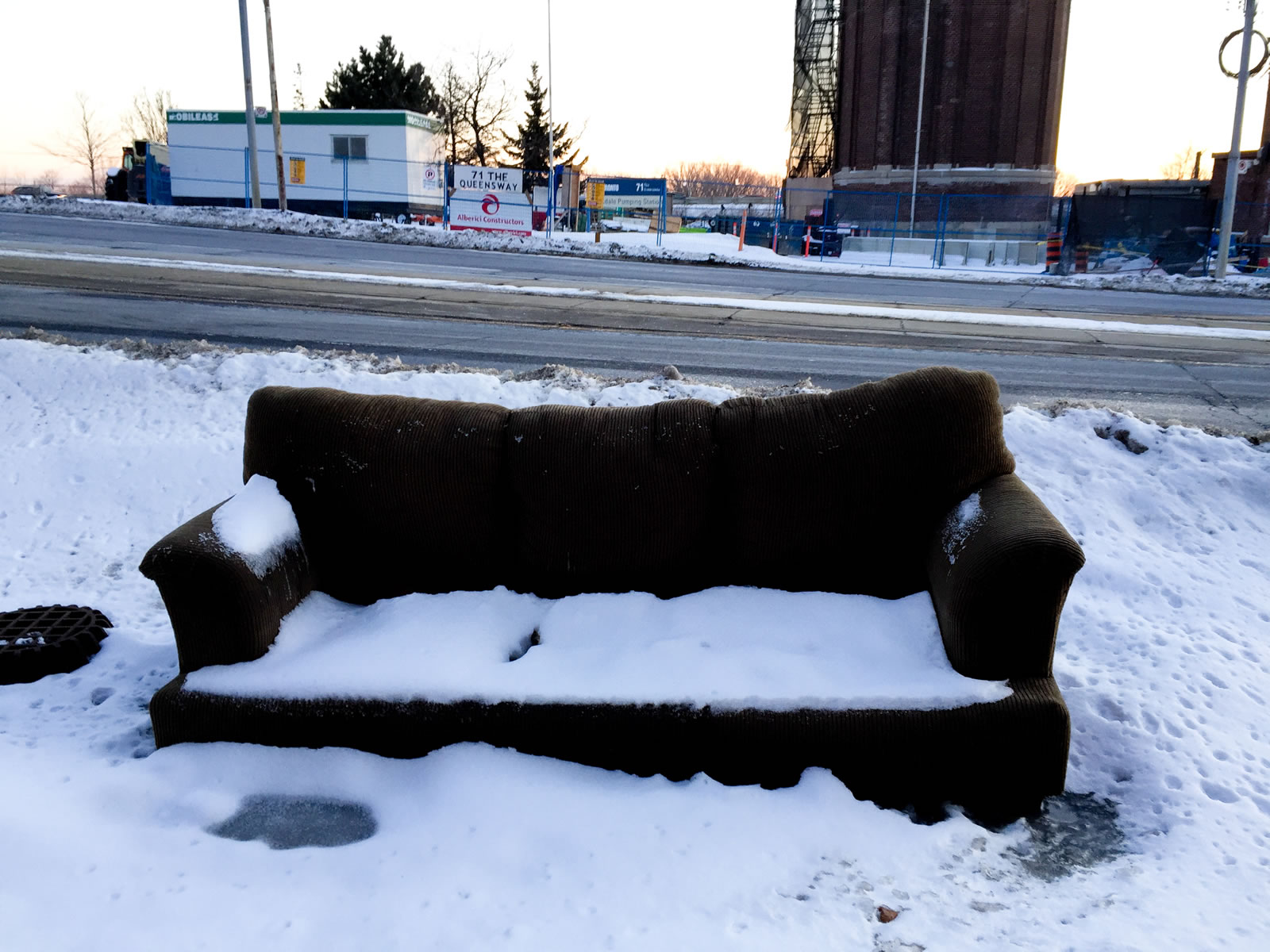 This one was stuck in the snow bank for a very long time (02/18/2019)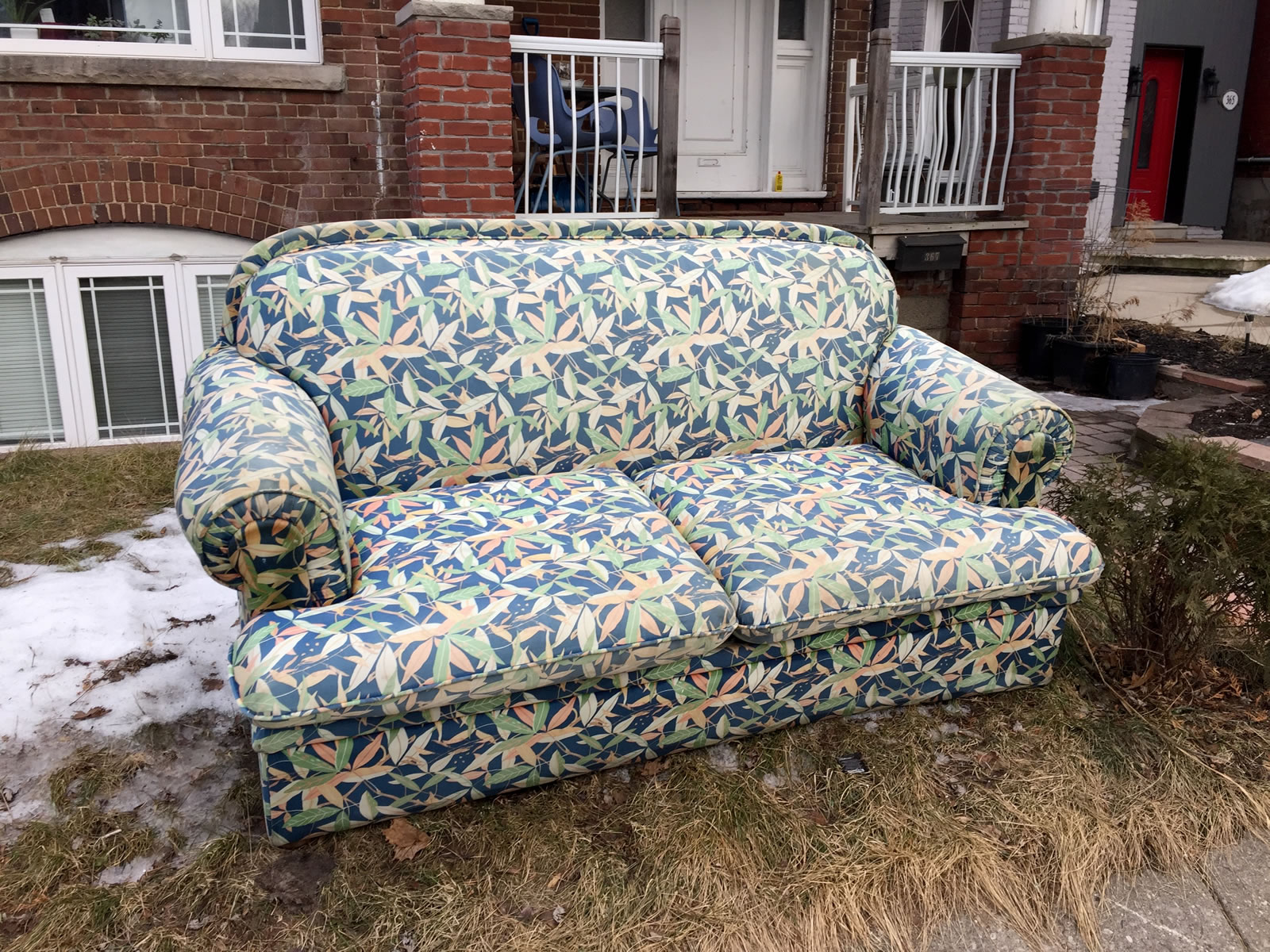 I guess with spring on the way.. someone deceived to leave this 'leafy' couch outside for takers. (02/05/2019)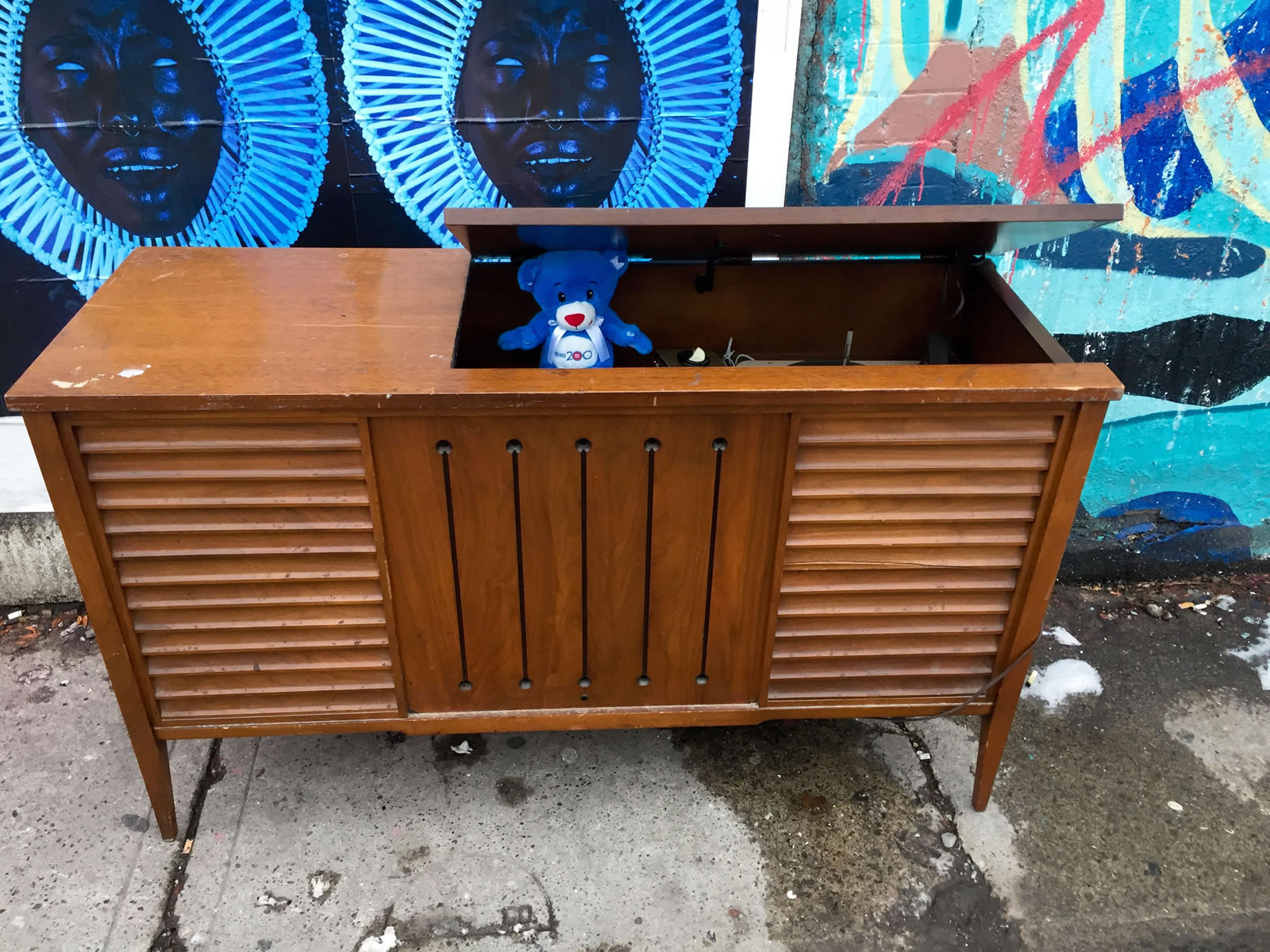 Finally, an old stereo in front of a mural. Someone even put a teddy bear inside (12/12/2016)
Unknown Artist Bird Mural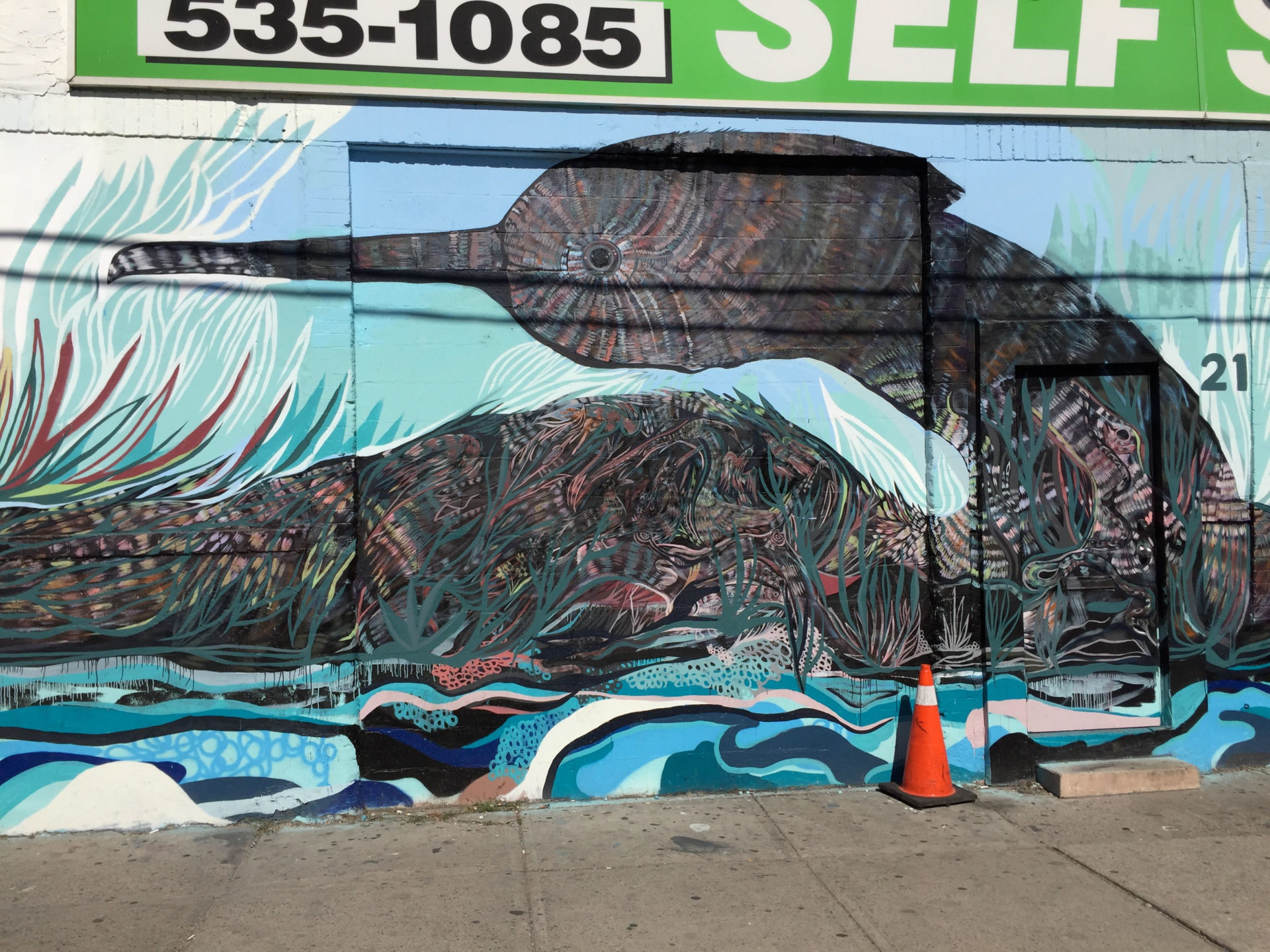 I think this is the mural that was behind the stereo. I don't think it's there anymore.. & I don't know who this was by either.
Toronto Graffiti Street Art Found Here:
Some people move the 'obstacles' out of the way.. but it's something that I won't do.
The furniture sometimes makes the photo a little more interesting… IMHO. I have a feeling there might be bed bugs in some of these.. which, is why I refuse to move any furniture..