Okuda Mural Update
I realized I haven't updated this post with the final images of the mural by Okuda San Miguel.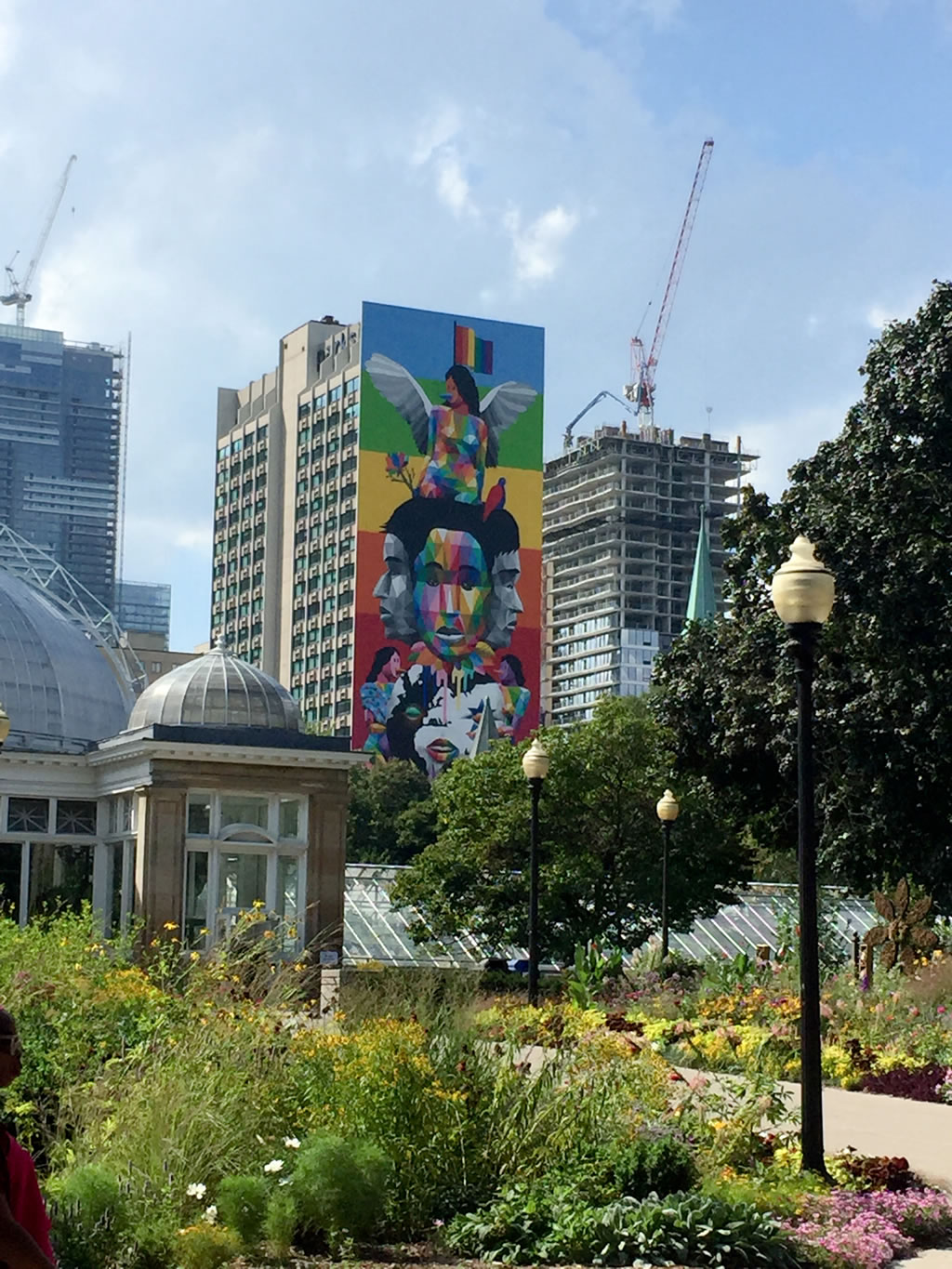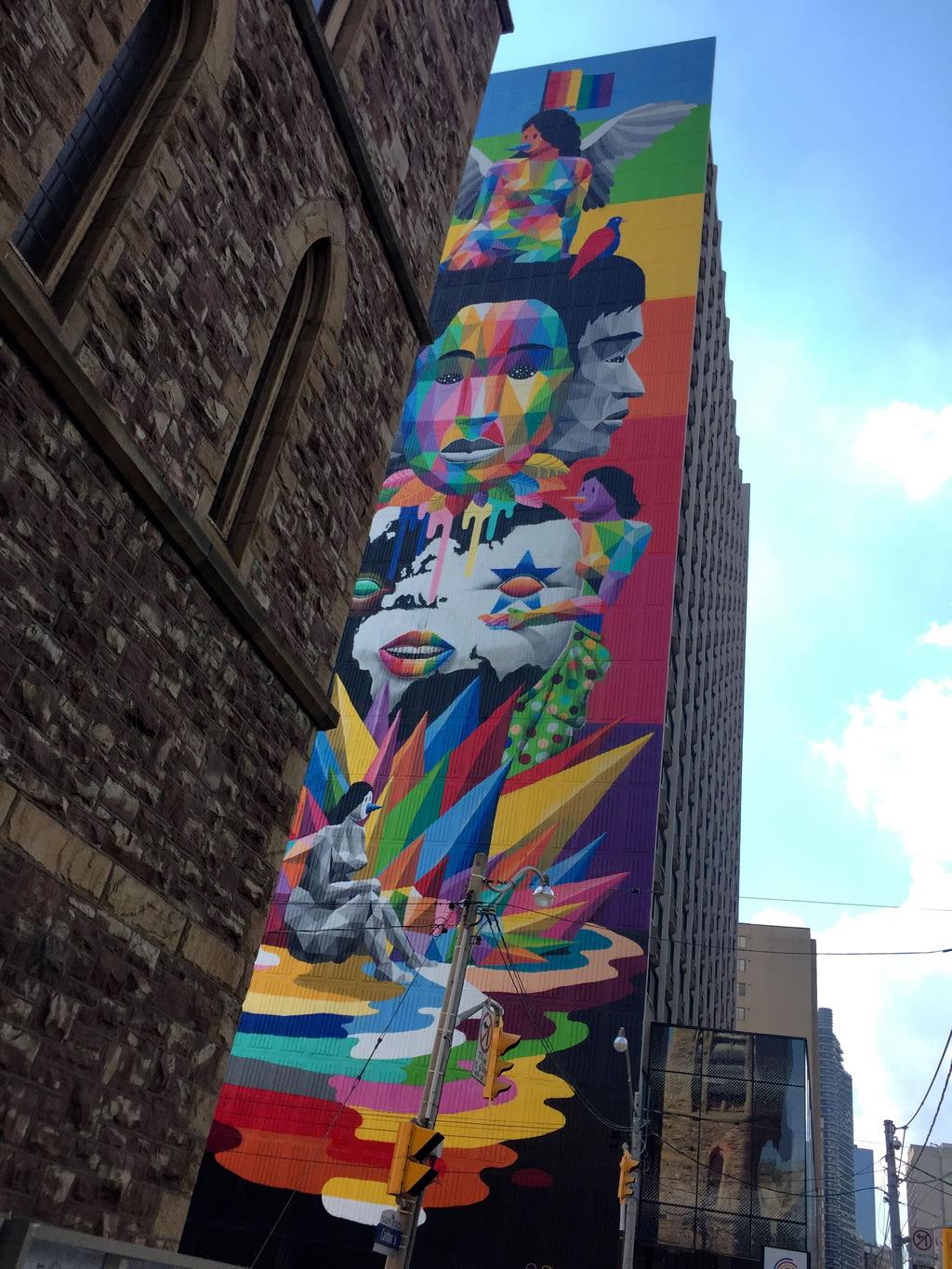 They are having a celebration next week as well for the mural:
"The psychedelic rainbow colours and geometric shapes make San Miguel's work instantly recognizable. "The gay flag is like my palette because all the colours together symbolize, for me, the multicultures, multigender, everything," he explains. "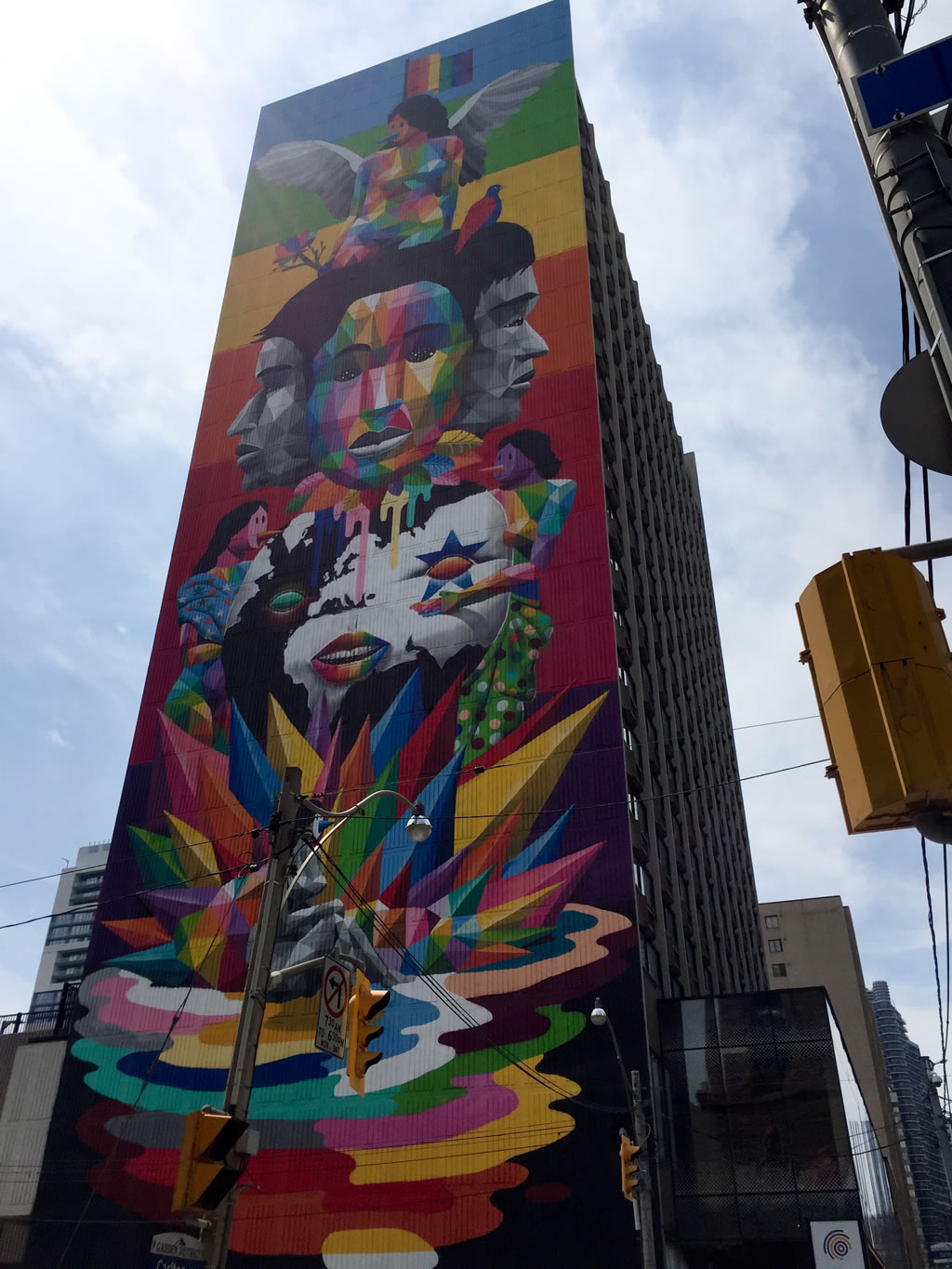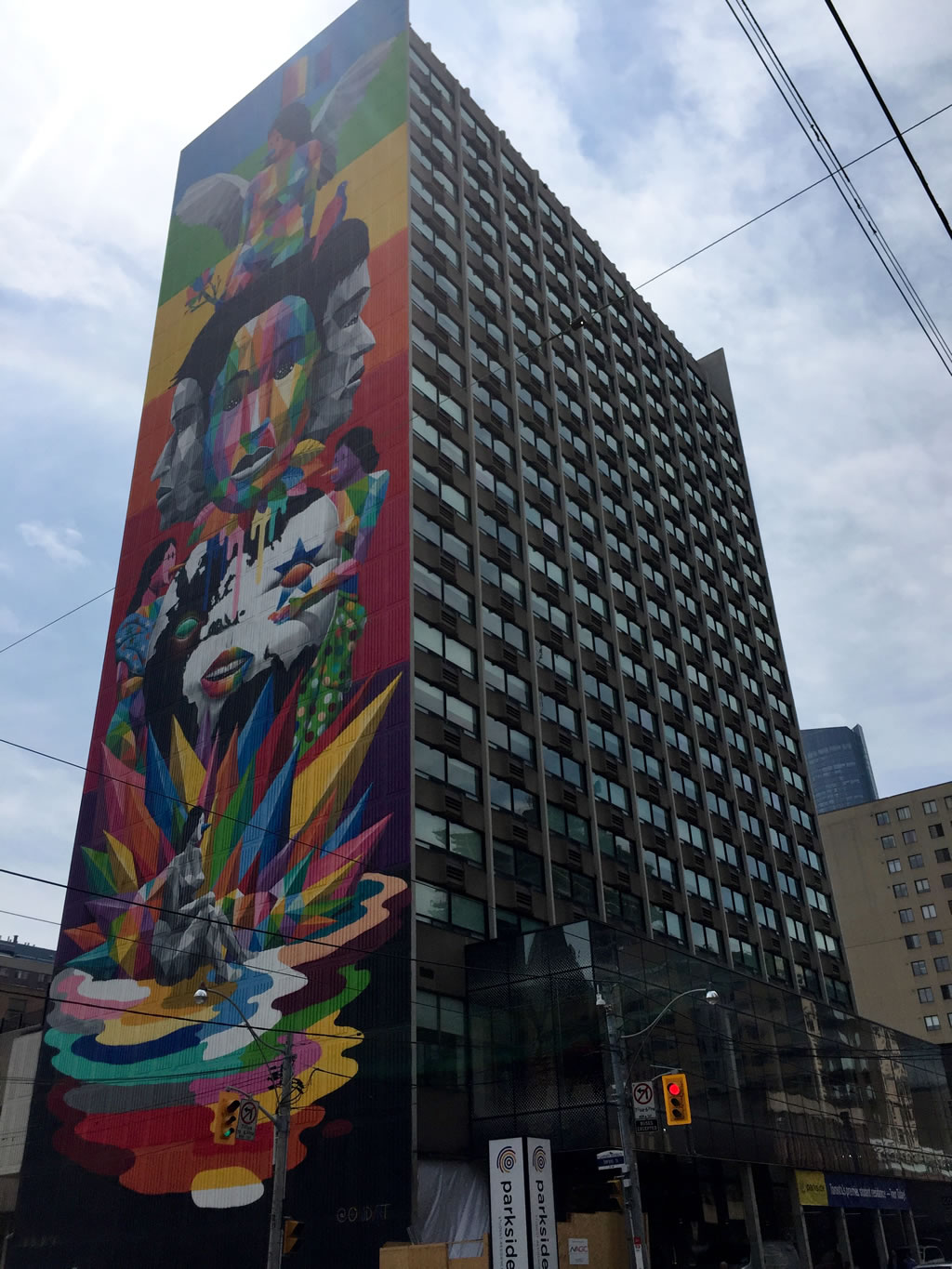 Equilibrium Mural
Okuda San Miguel from Madrid, Spain is in town working on a huge mural on the side the student residence for Ryerson University. There's a lot of buzz in the city about this mural…
I took these pictures just last week..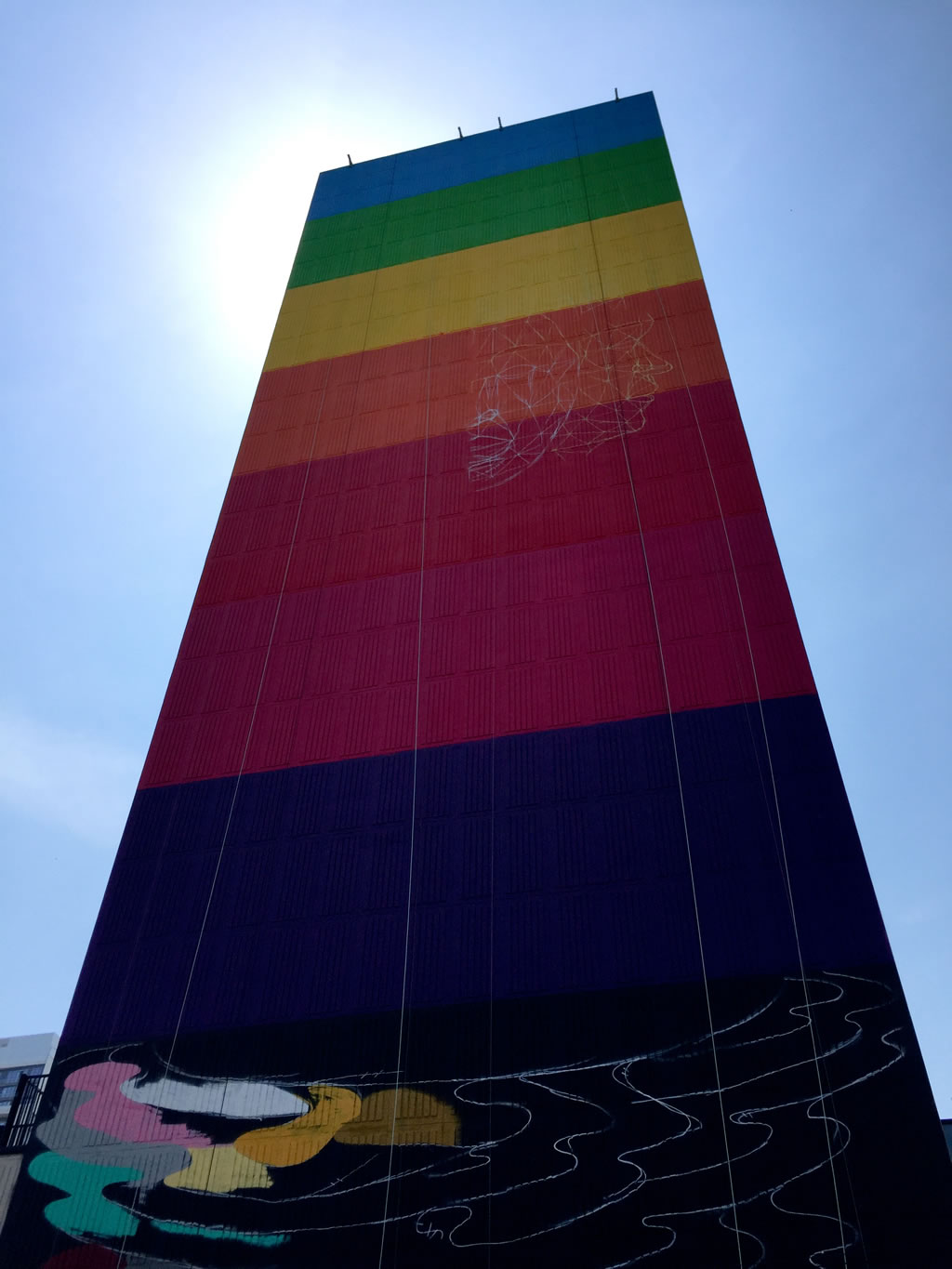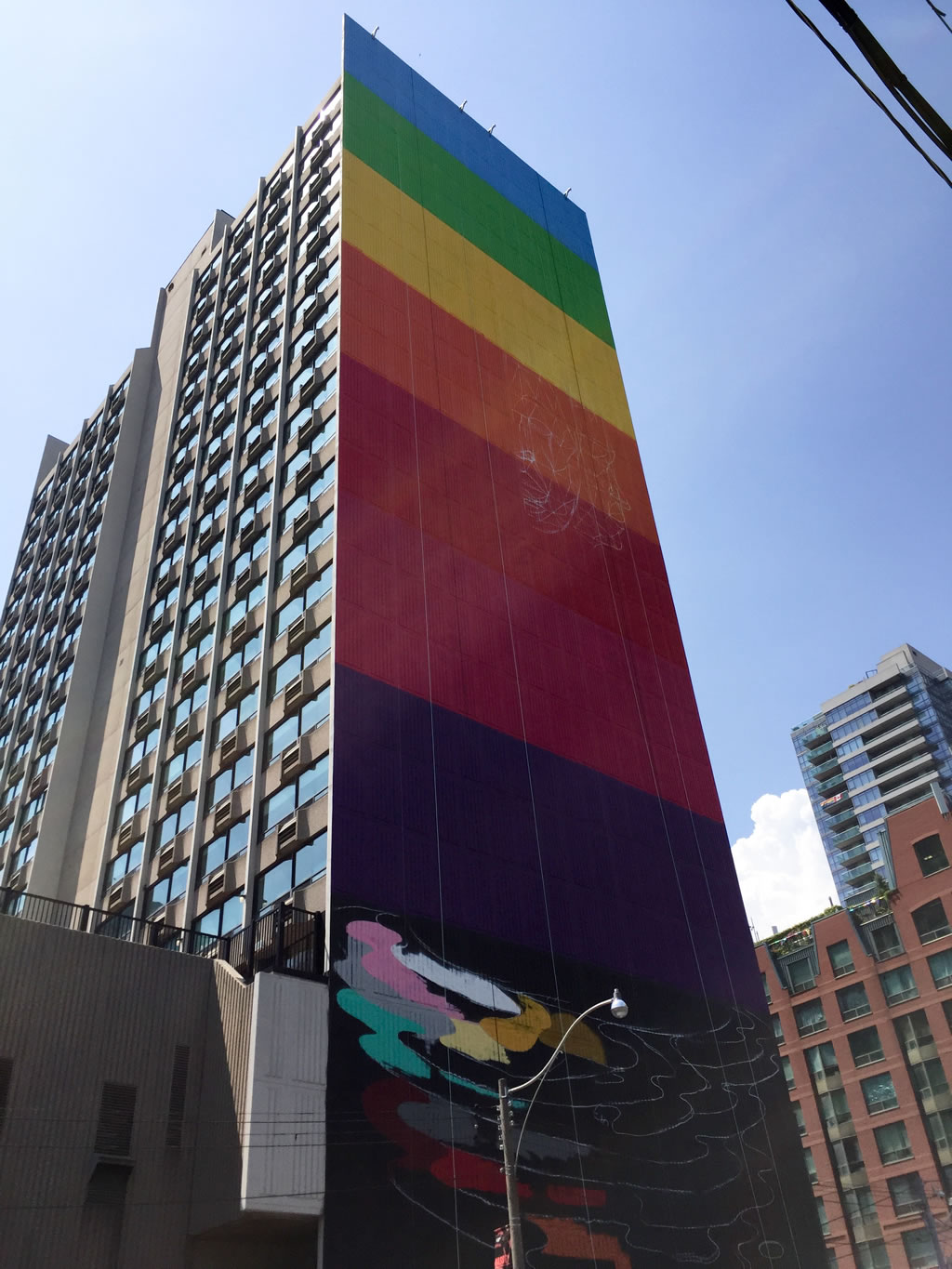 They have a live cam set up so can watch the work in progress. There will be a timelapse later.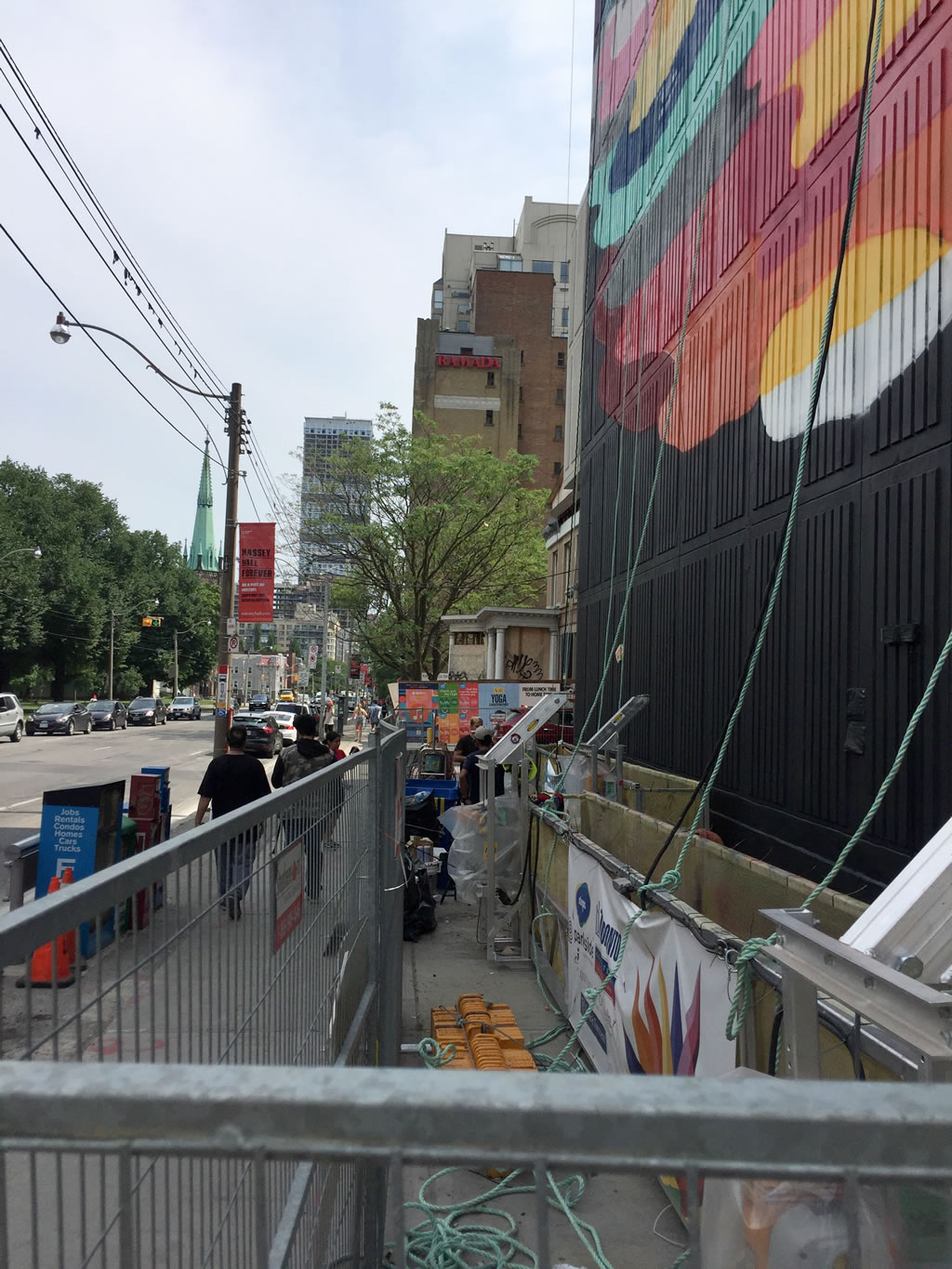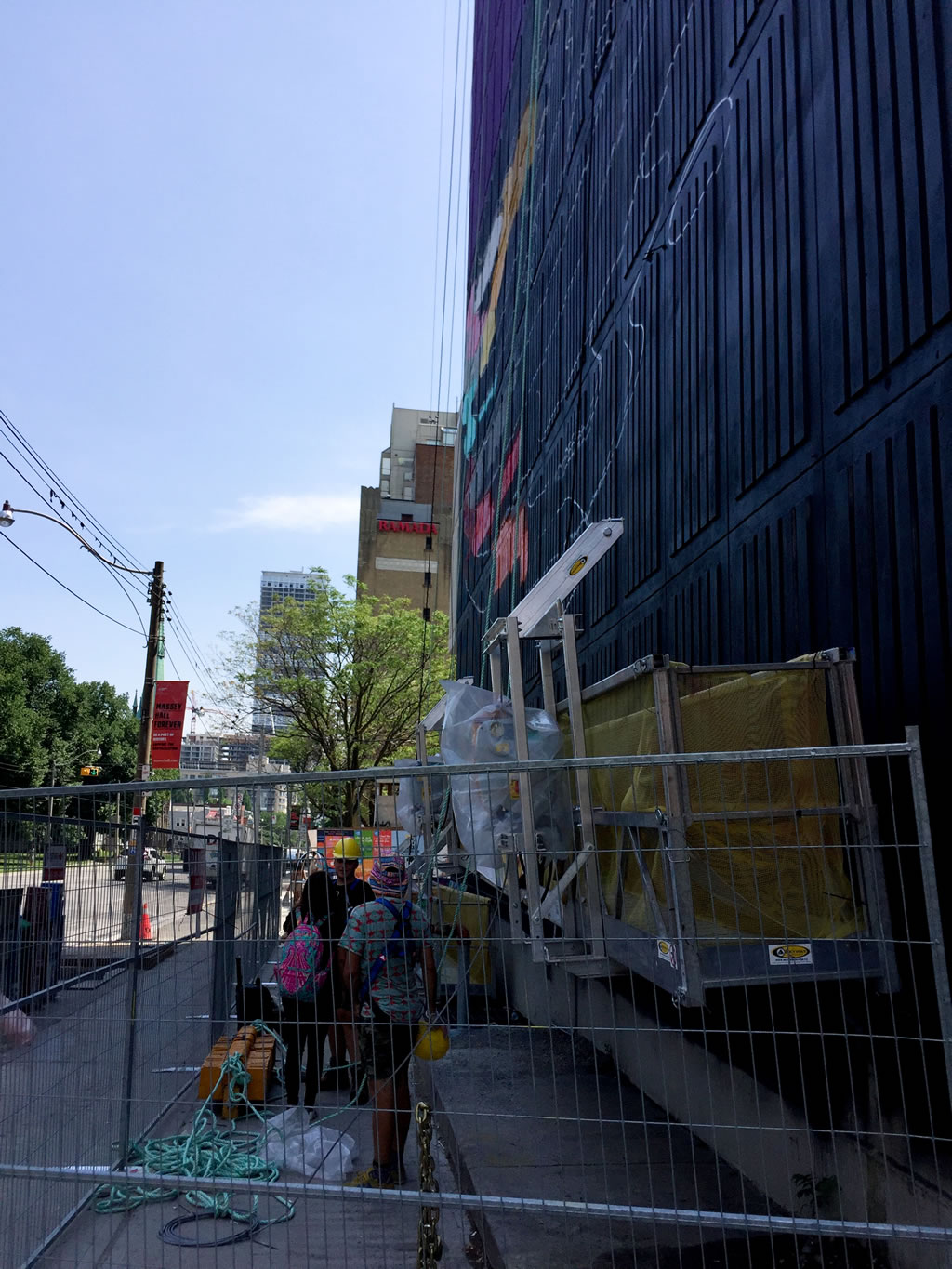 Here's the official blurb from their press release:
"World-renowned Spanish street artist Okuda San Miguel ignites Toronto with giant twenty-three storey mural celebrating diversity, knowledge, and nature.
Anticipated Equilibrium design revealed for world-renowned street artist Okuda San Miguel's two-week-long residency in Toronto. With support from a local artistic team, Okuda will produce a 23-storey cultural landmark at Carlton and Jarvis.
"It is my largest mural to date, which on a personal level is a very interesting and beautiful challenge. As for its content, I don't want to reveal much, but I can say that it will be a kind of totem that will bring together several of my icons in a sort of family tree in which the universe, the Earth, humans and the natural world are intertwined," shared artist, Okuda San Miguel
You can read the entire thing here: http://stepsinitiative.com/project/equilibrium-mural/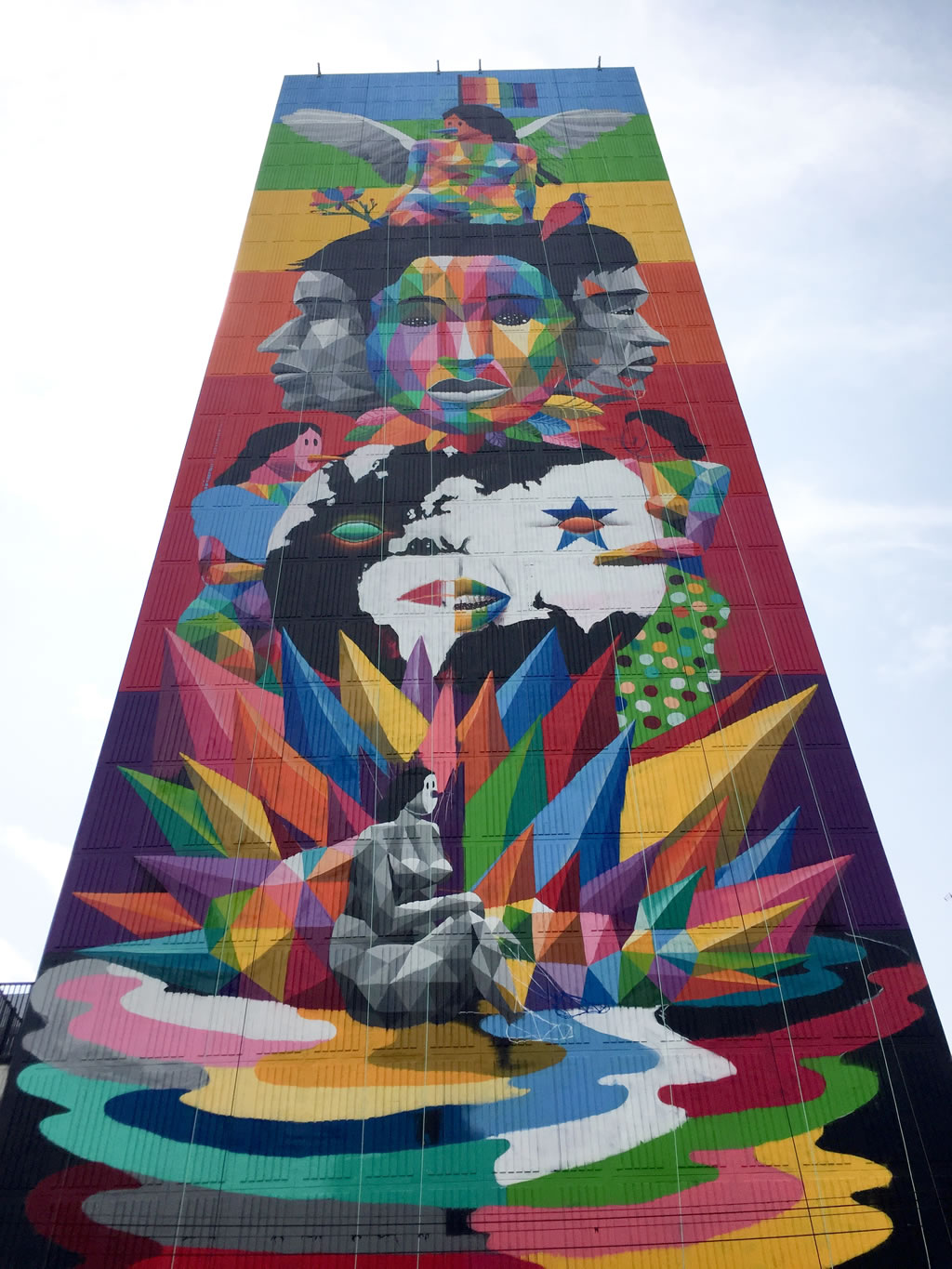 Toronto Graffiti Street Art Found Here:
It's going to be completed today.. here is a photo that I took just yesterday… I'll have to go back to get a picture of the finished mural.. There's going to be a ceremony as well.. I'll see if I can make that.
Okuda San Miguel Art Show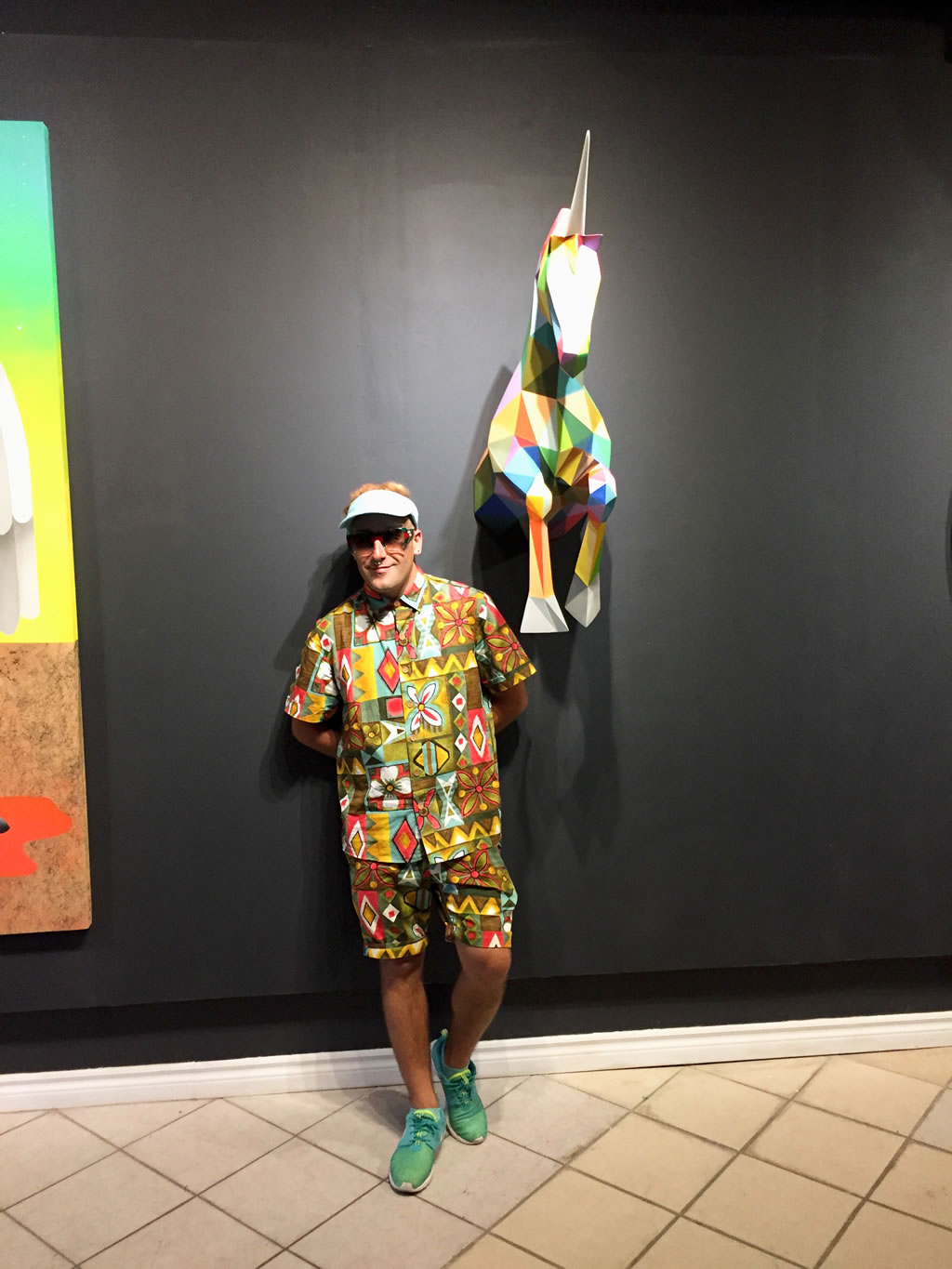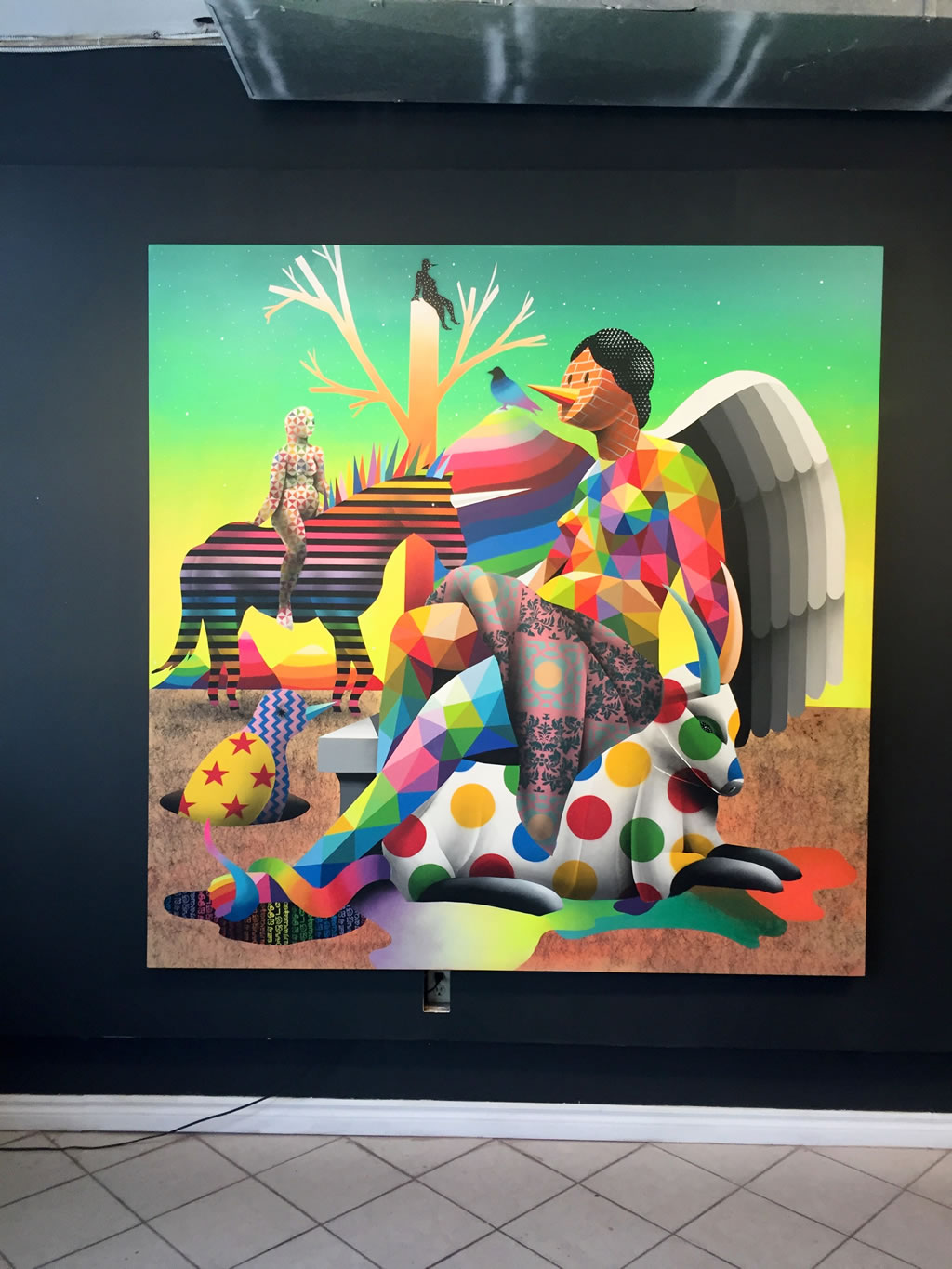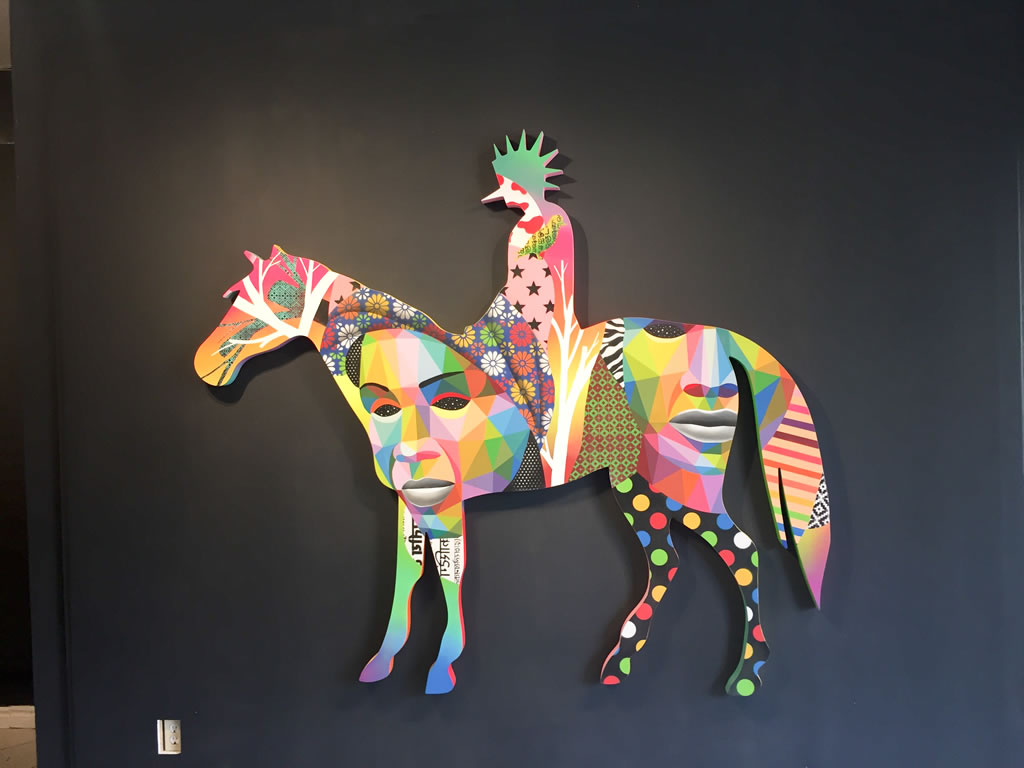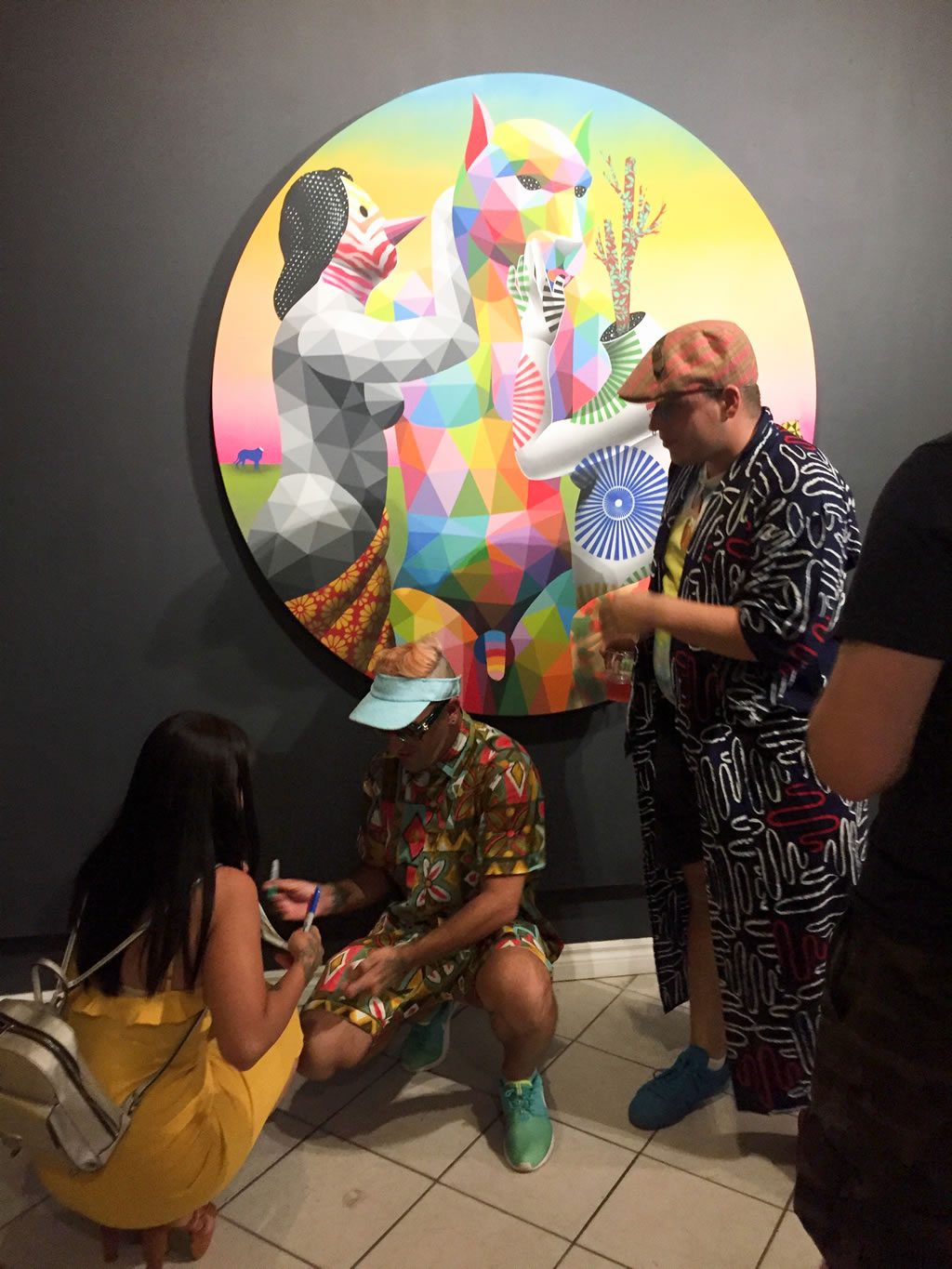 He also has an art show happening at the same time. You can check out these paintings at Hashtag Gallery until the 29th of July. These painting and statues are on two levels of the art gallery with prints available.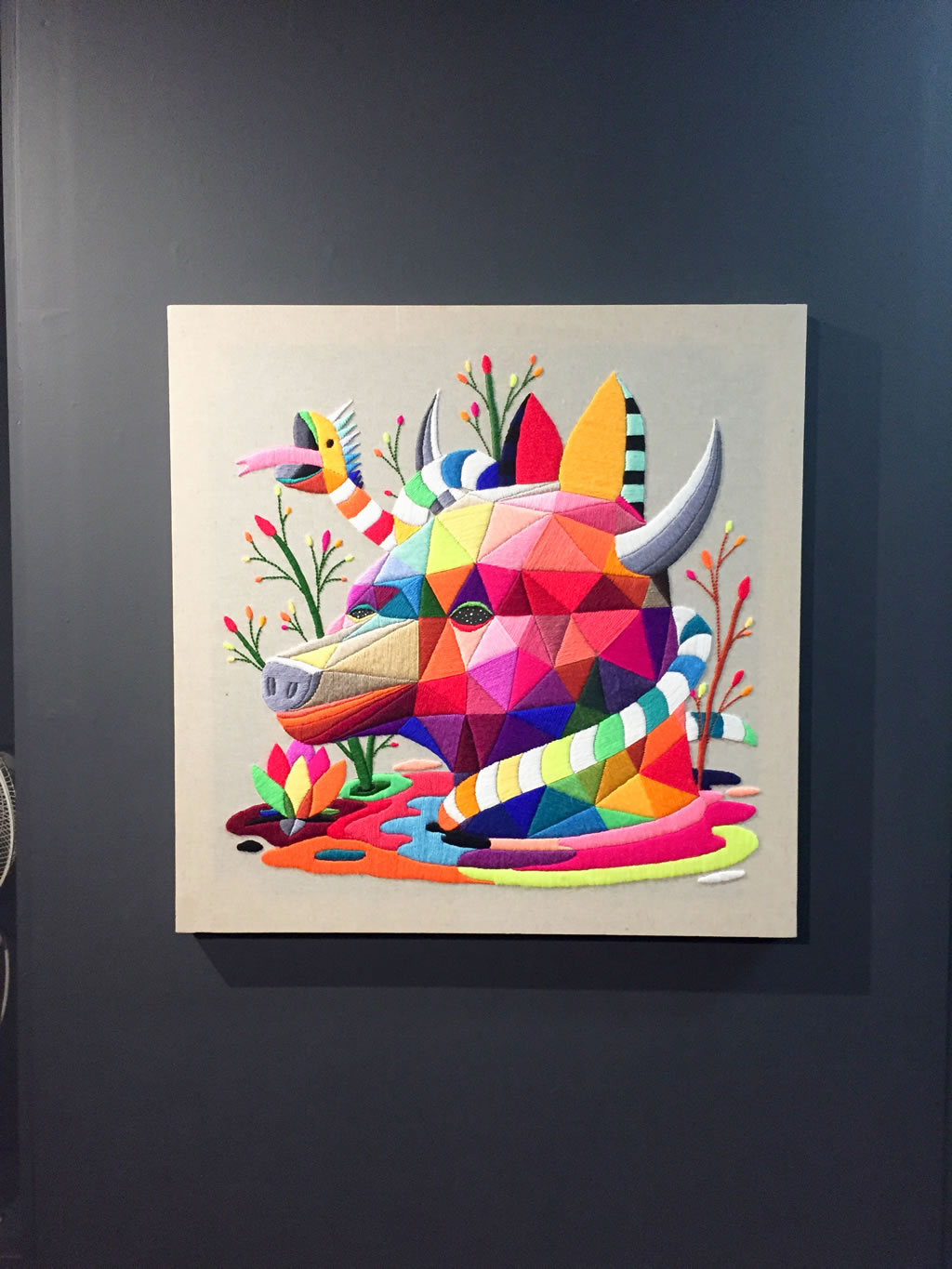 This one is actually sewn and not an actual painting.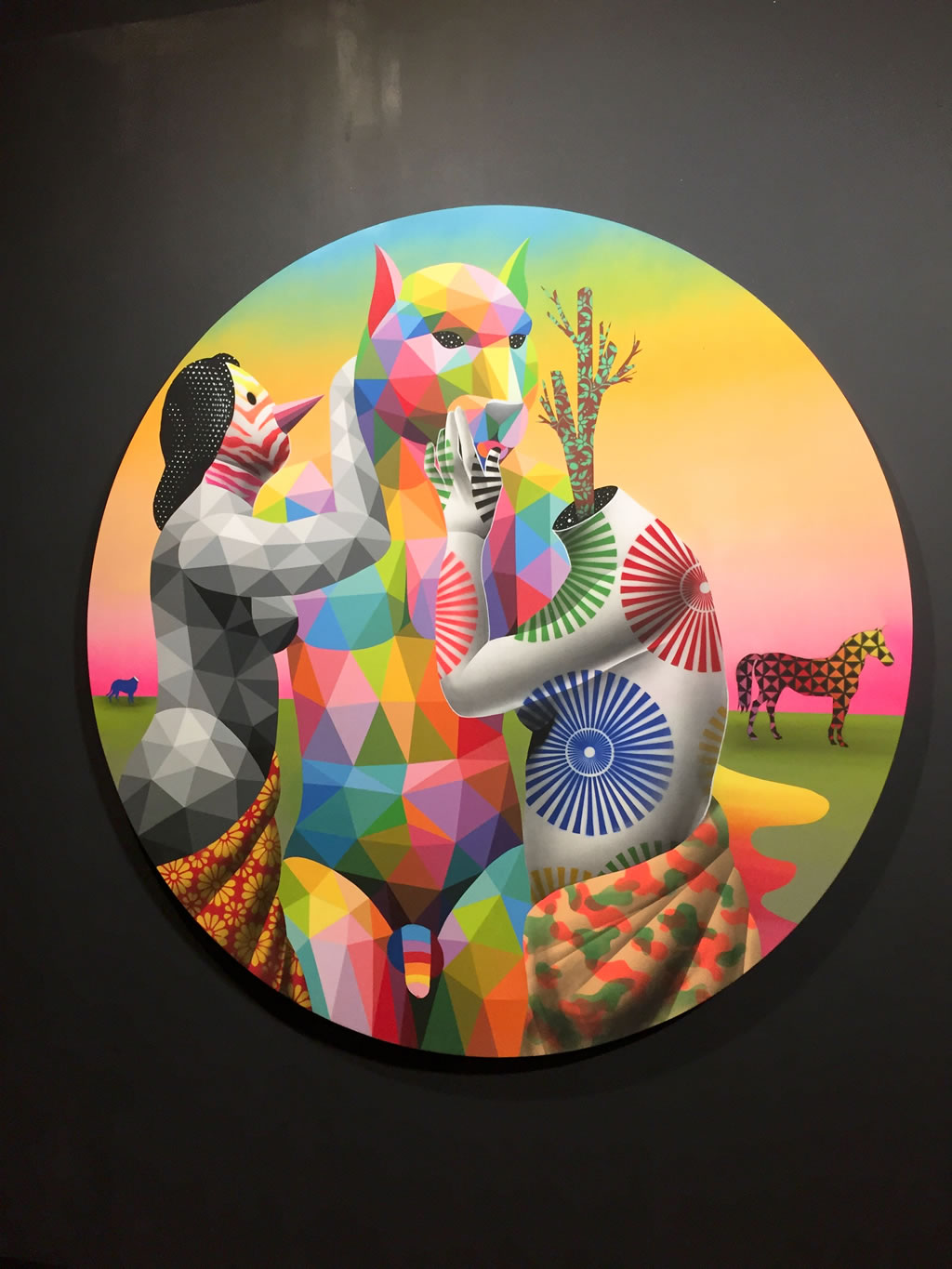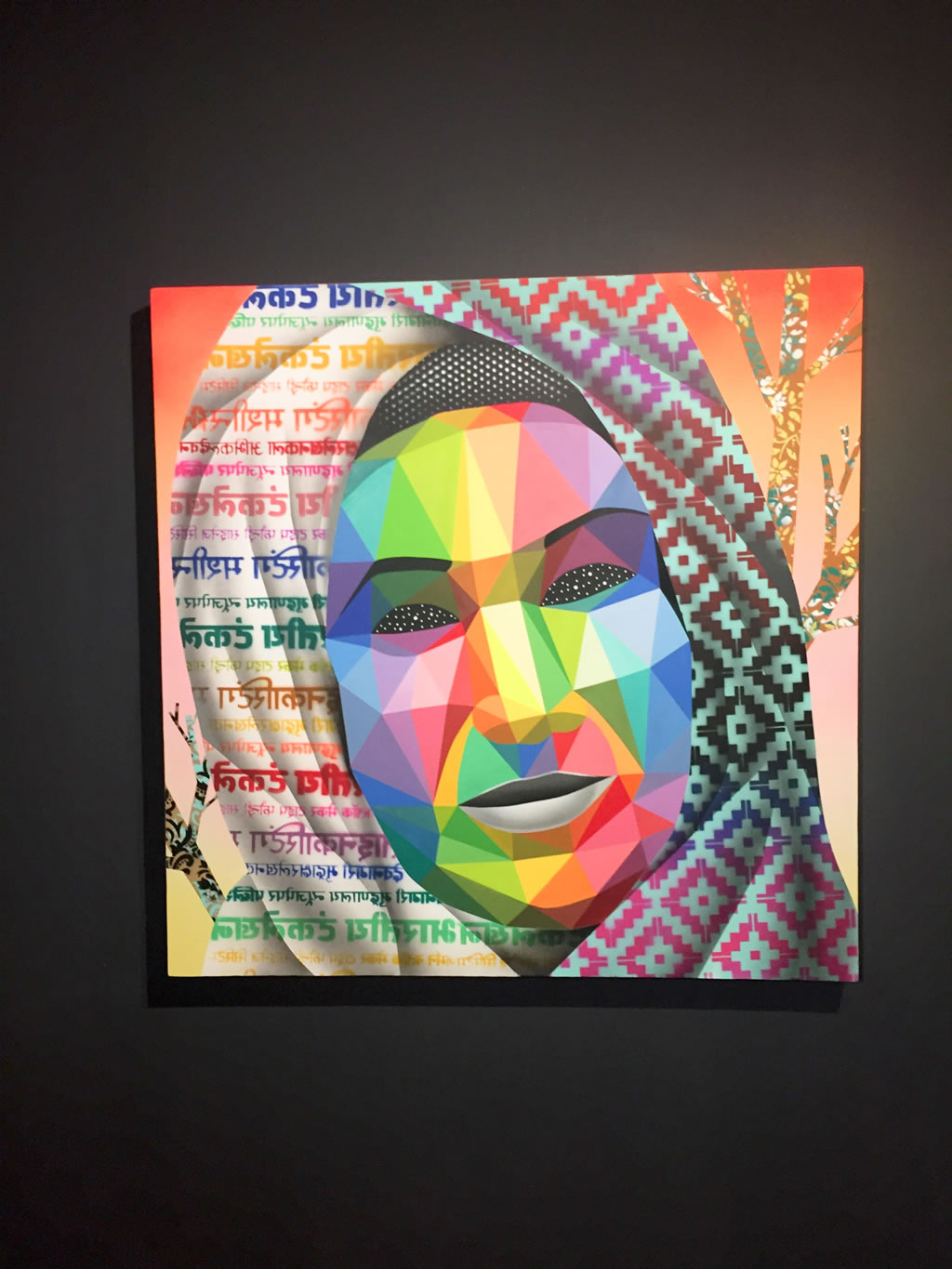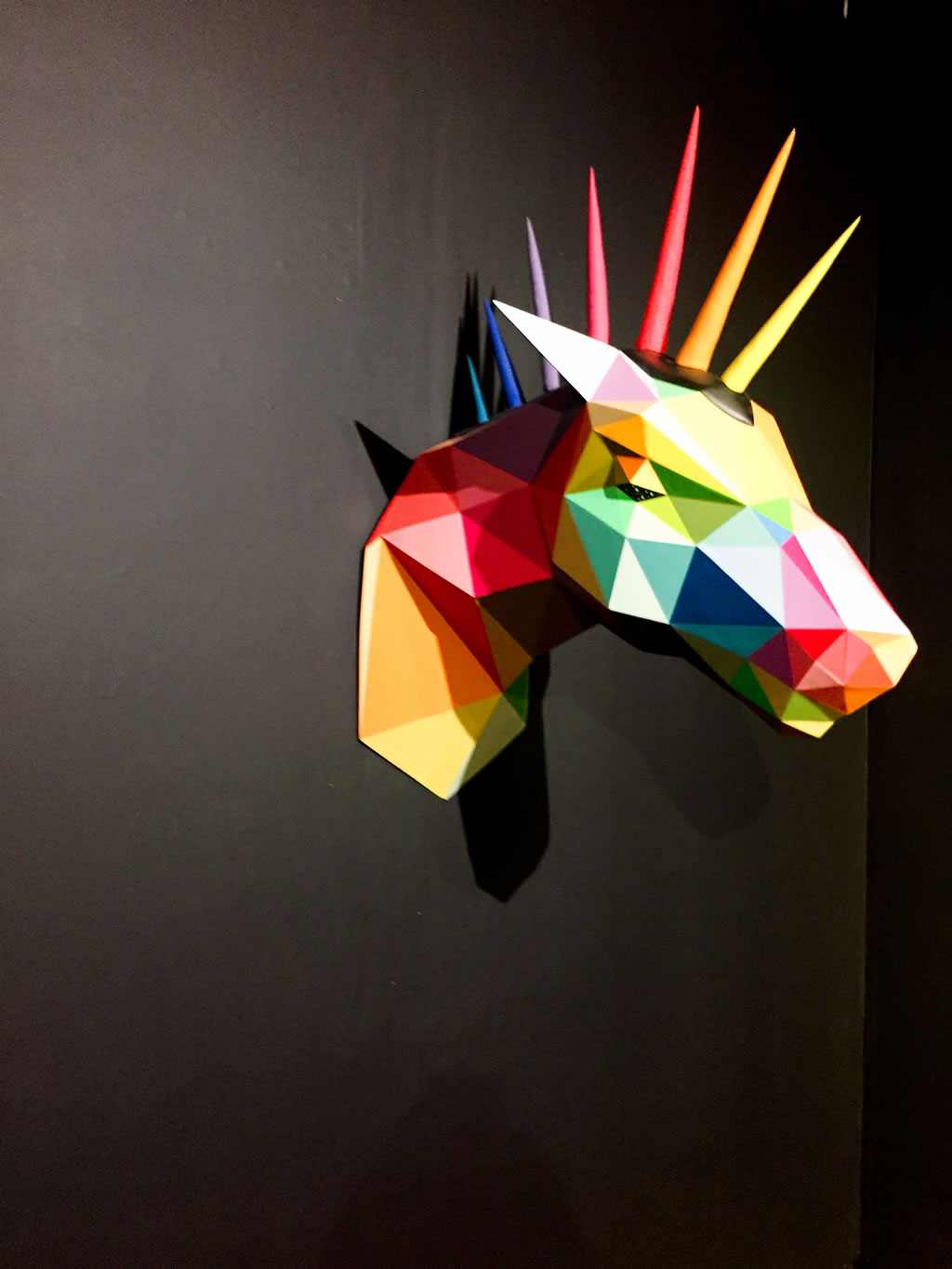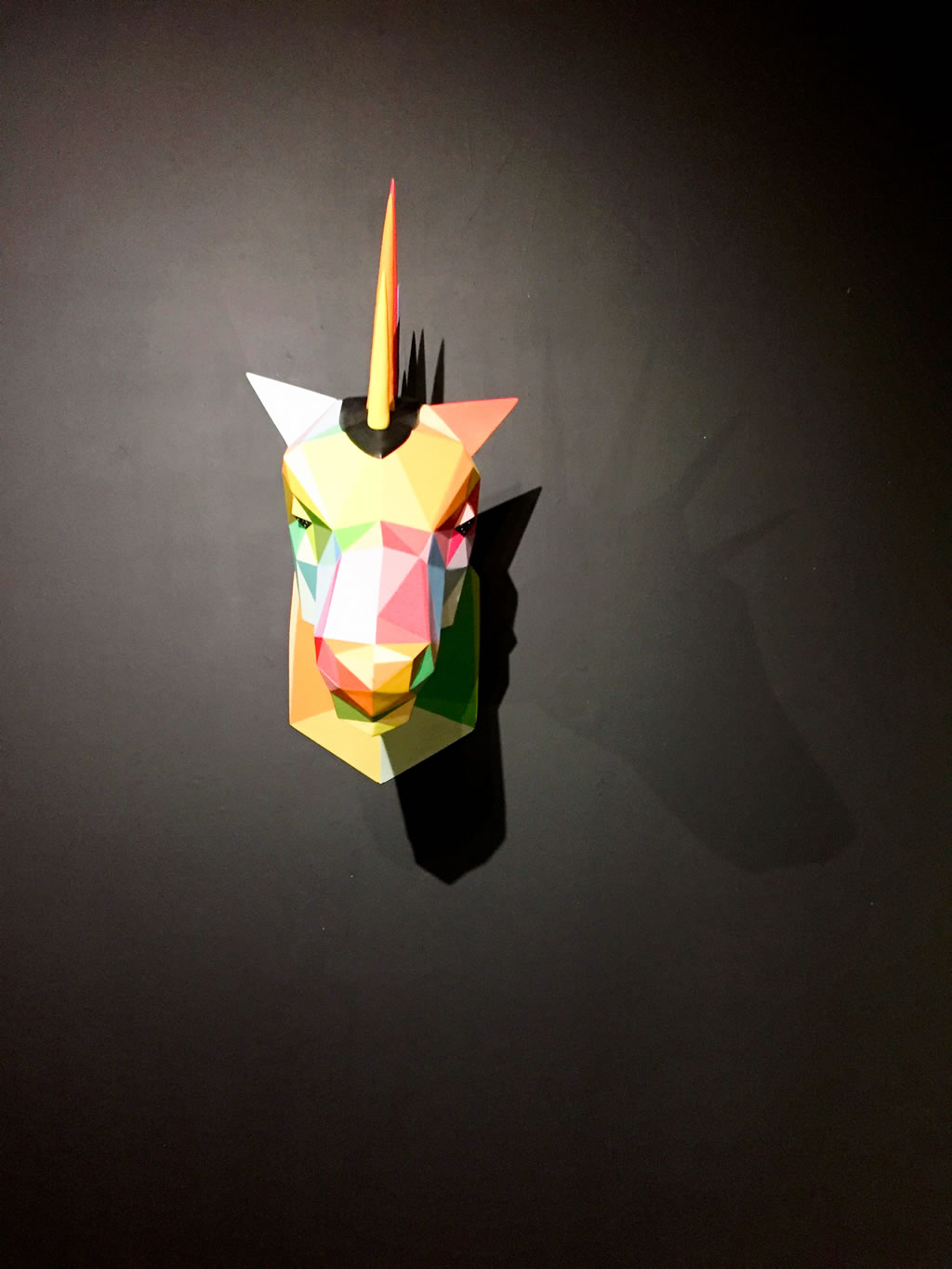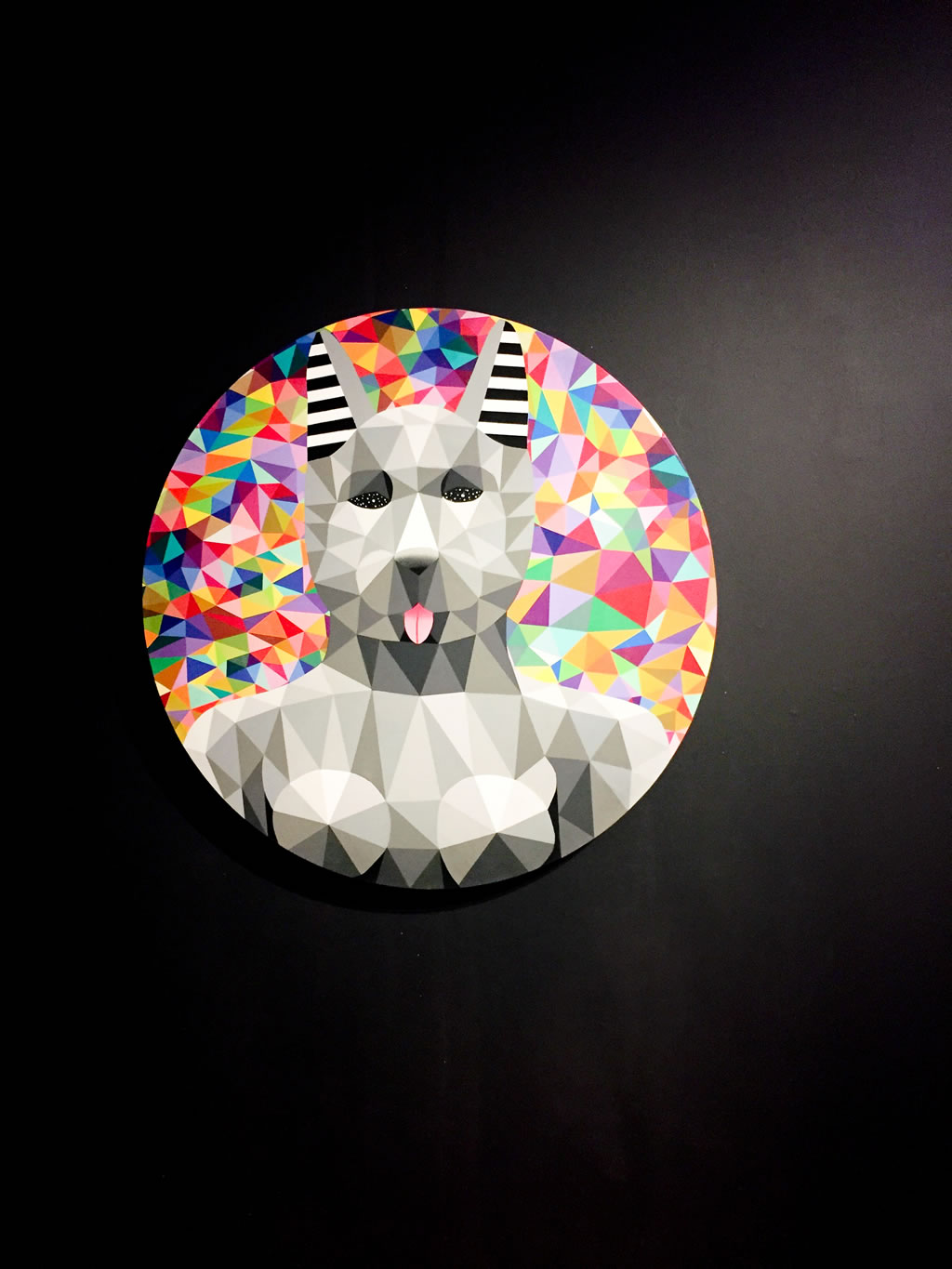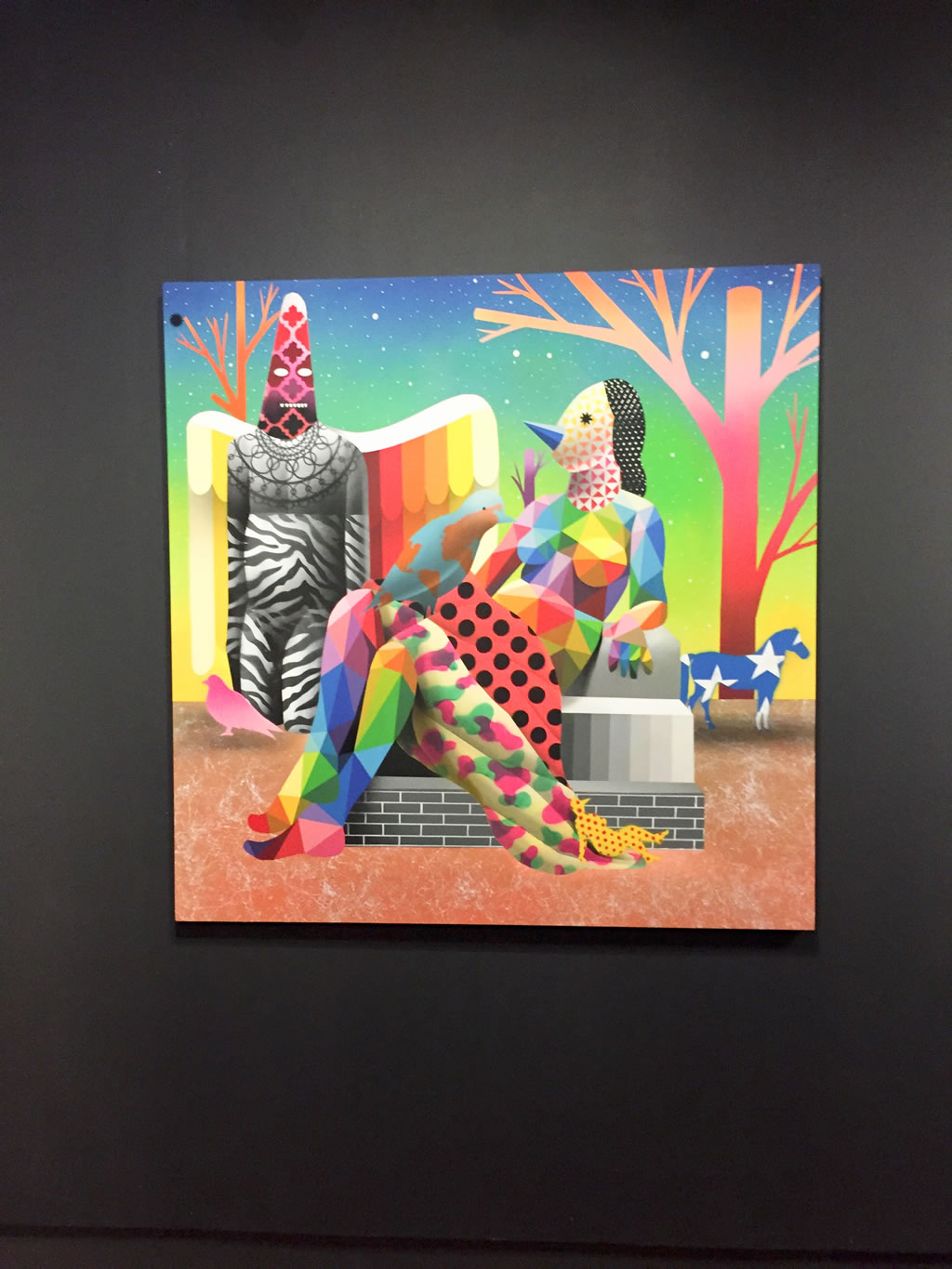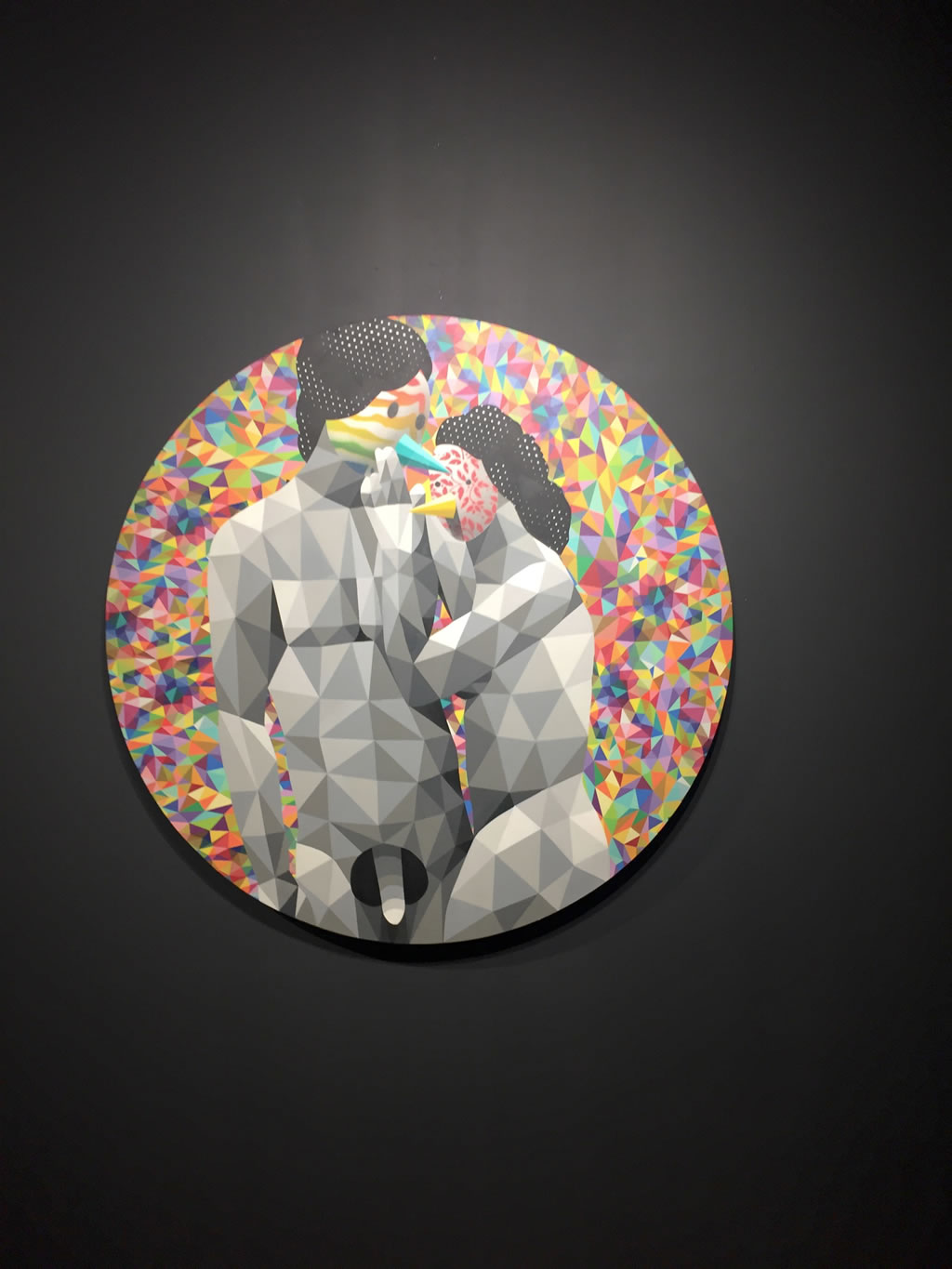 Toronto Graffiti Street Art Found Here: