Wall Expressions 2019 Part Two
Part two of Wall Expressions which is a continuation of the same laneway that they did back in 2017. There were less artists this year than in 2017.. about 1/2 I would estimate.
Hungr Mural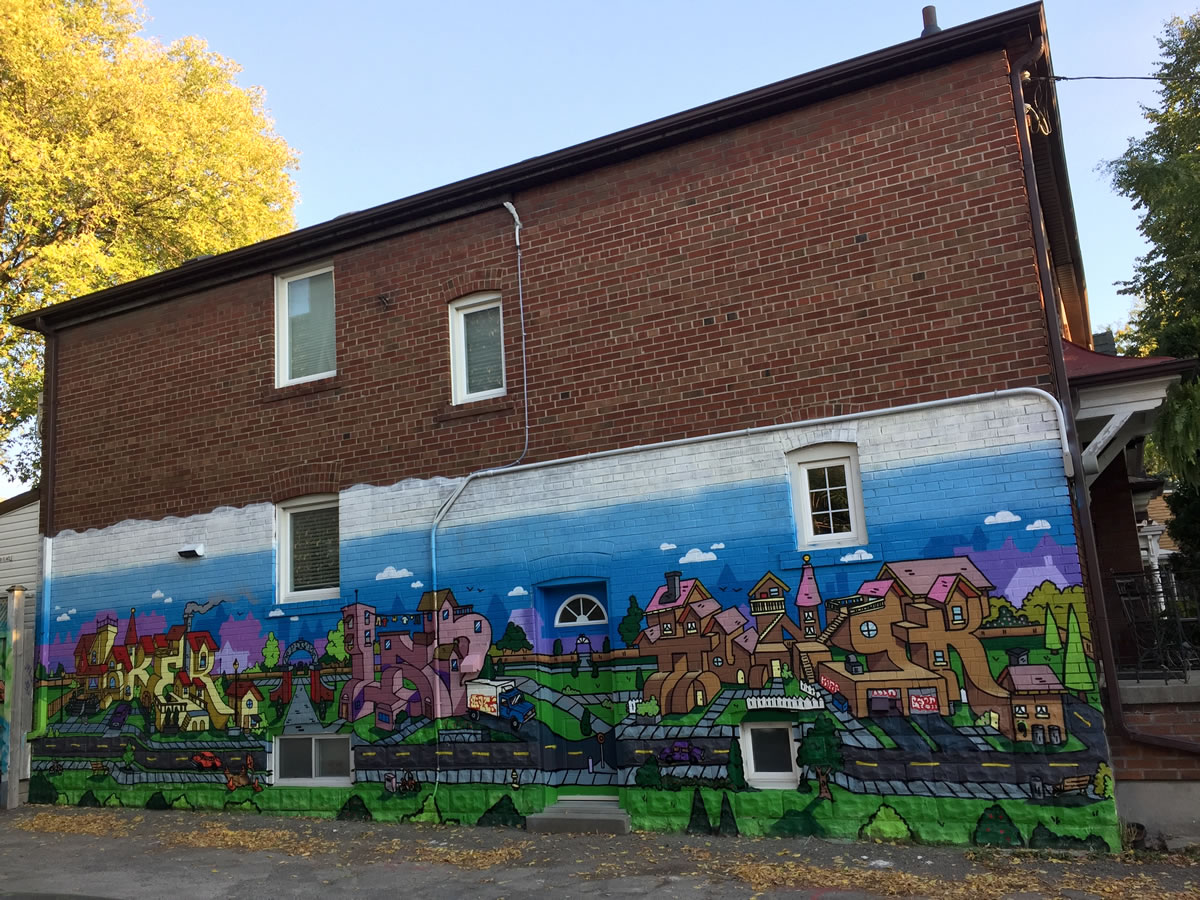 They added this new mural by Hungr at the entrance of the alley. You can learn more about Hungr by reading this interview that he did with Bombing Science two years ago.
When did you start writing? I started looking at graffiti and taking pictures in 04/05. Didn't start sketching and painting until 2006

BombingScience.com
Silestyle161 Mural
This years project featured a lot of graffiti writers.. and Silestyle161 would be one.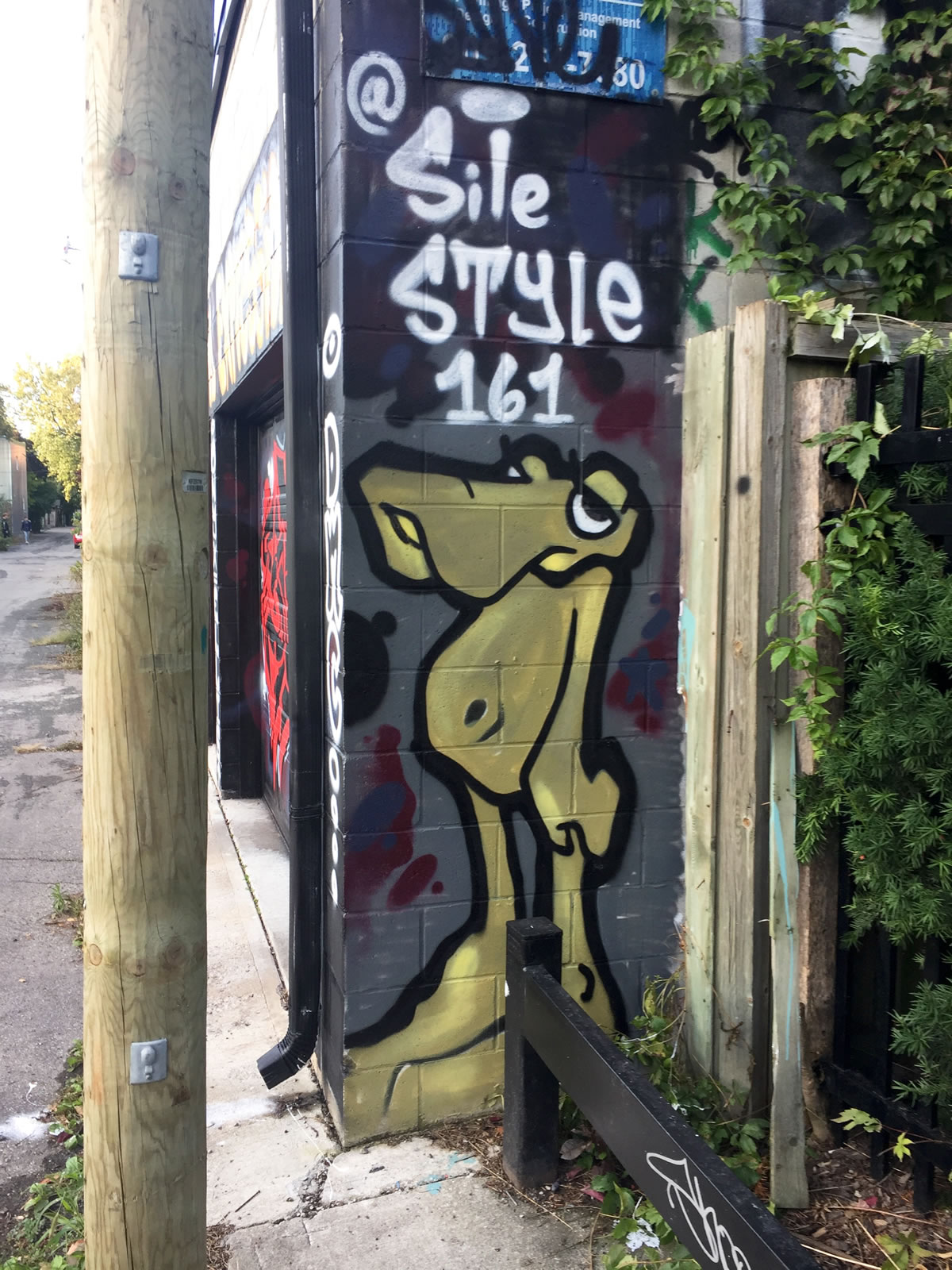 There are a lot of Vaughn Bodē influences in many murals that I have seen.
From Wiki:
Vaughn Bodē (/boʊˈdiː/;[3] July 22, 1941 – July 18, 1975) was an American underground cartoonist and illustrator known for his character Cheech Wizard and his artwork depicting voluptuous women. A contemporary of Ralph Bakshi, Bodē has been credited as an influence on Bakshi's animated films Wizards and The Lord of the Rings. Bodē has a huge following among graffiti artists, with his characters remaining a popular subject.

Wiki
Tuffy Tats Mural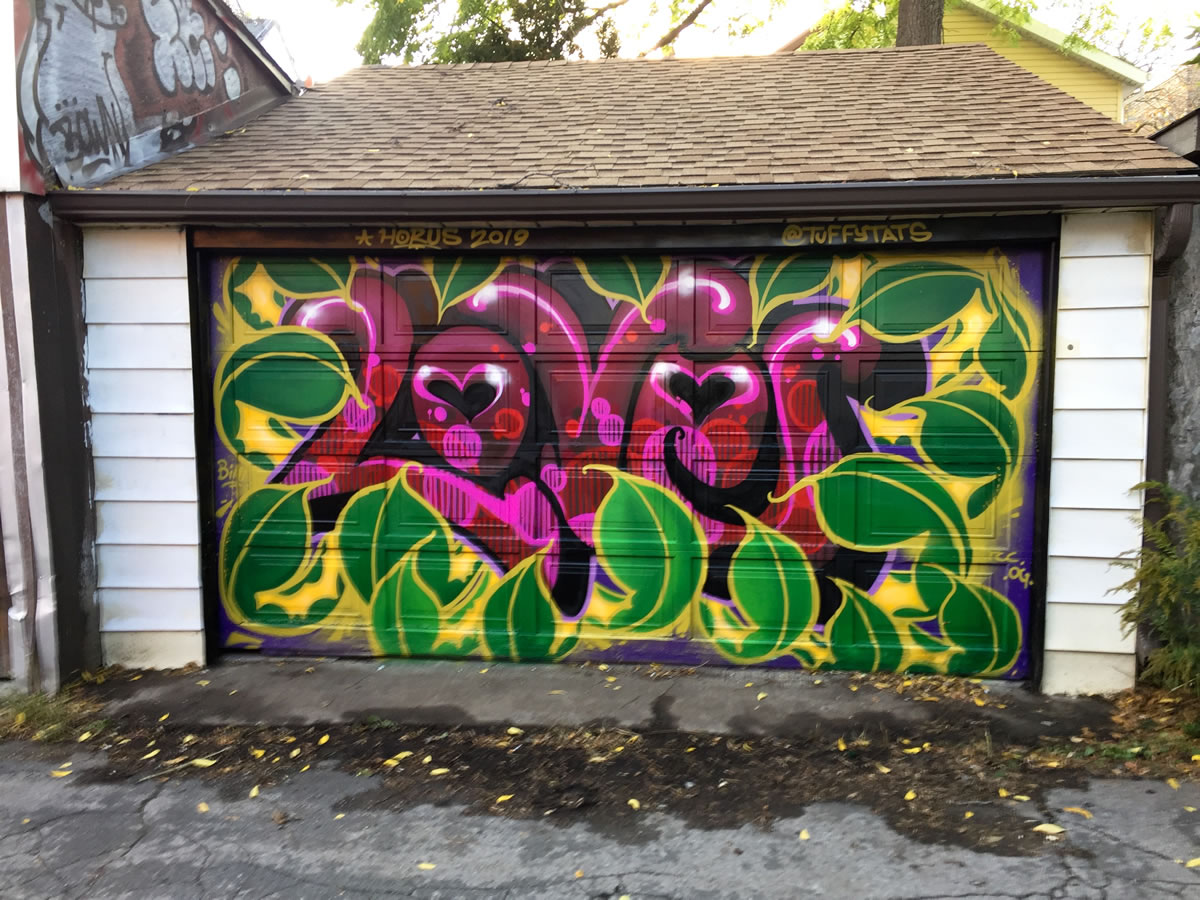 Trevor Goodwin or Tuffy Tats did this mural. He is as you probably guessed a tattoo artist.
Peru143 Mural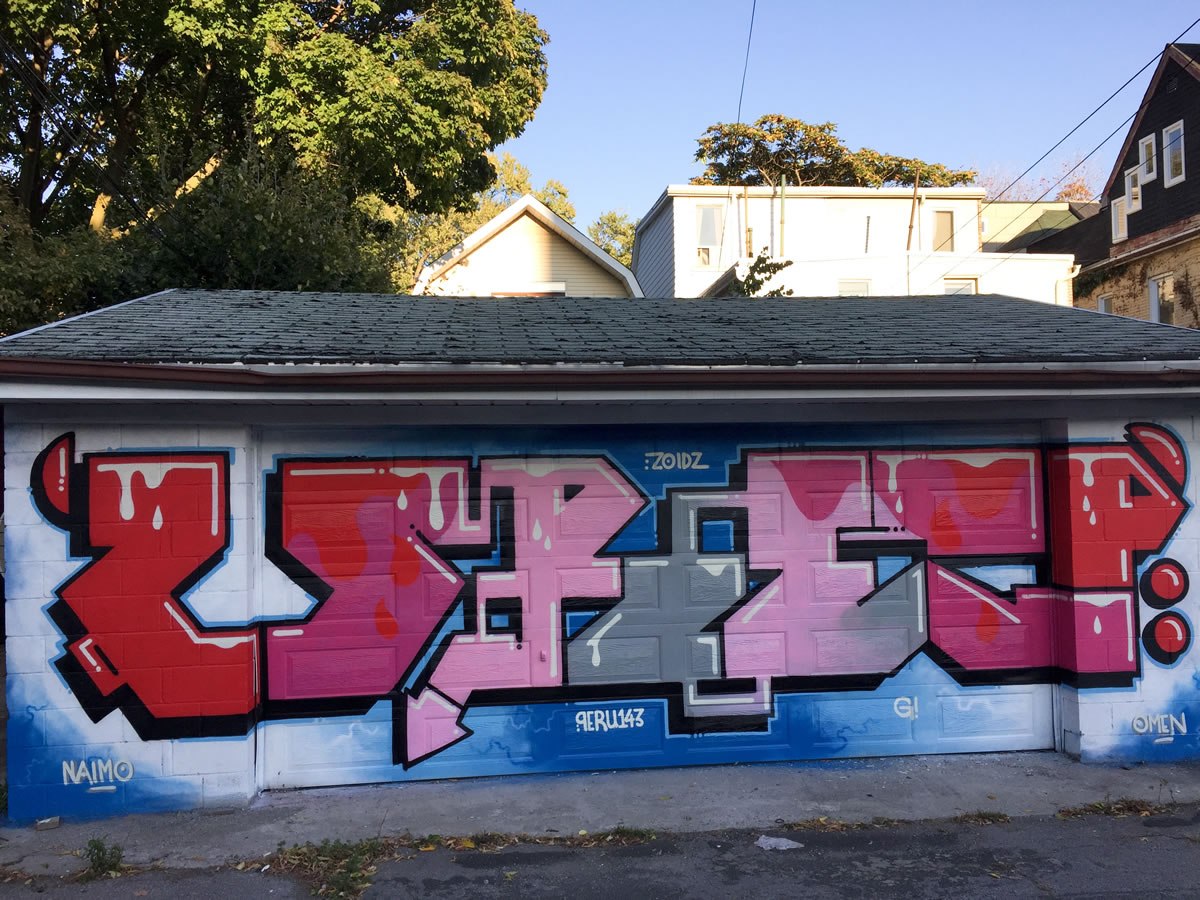 This mural by Peru143 has a graffiti writer style.
From his website:
A proponent of the 'Graffuturism' movement and avid traveler who has called many cities "home," Peru's art troubles physical and temporal boundaries to uncover novel ways of experiencing otherwise unremarkable spaces

Peru143.com
Virtual Tombstone Mural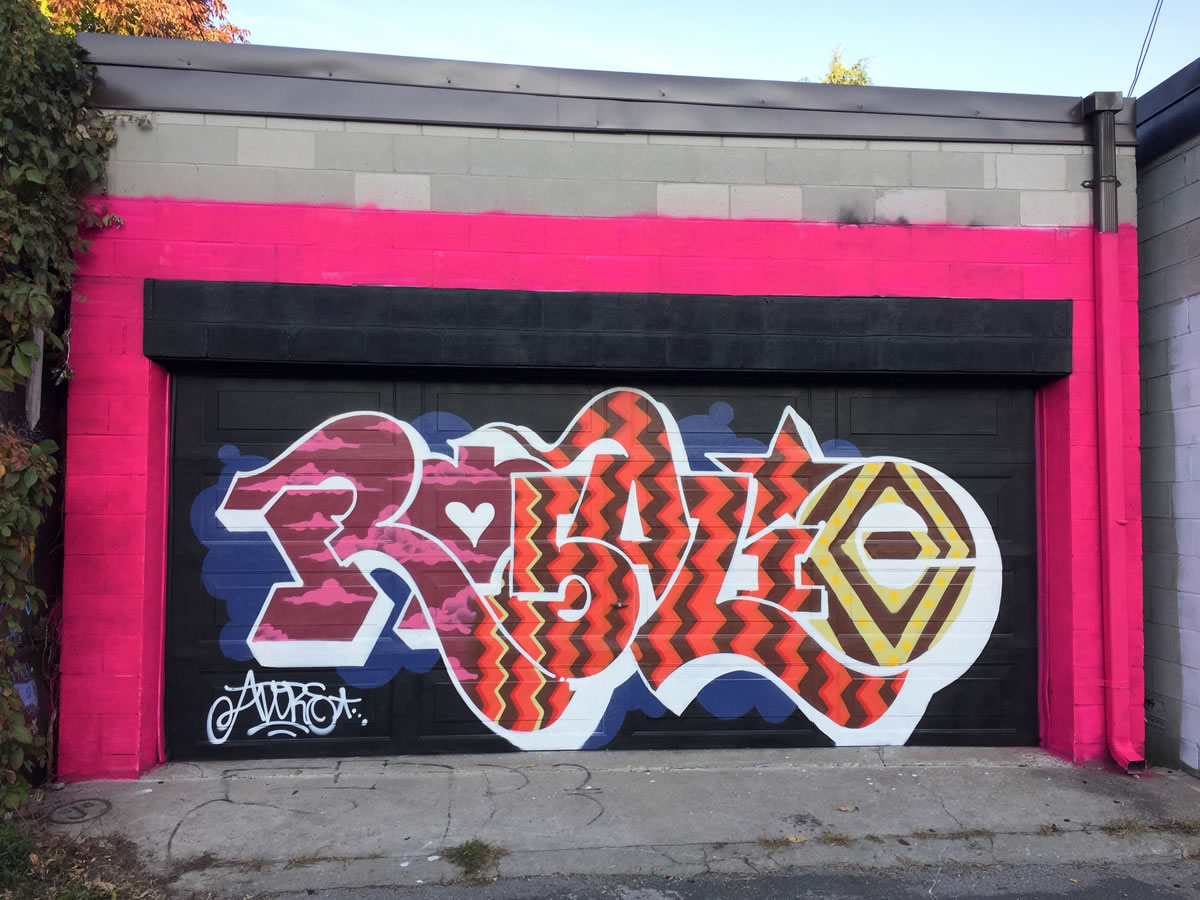 A lot of these artists I am not familiar with.. like Virtual Tombstone. Again, it's graffiti style.. which was the theme.
Unknown Mural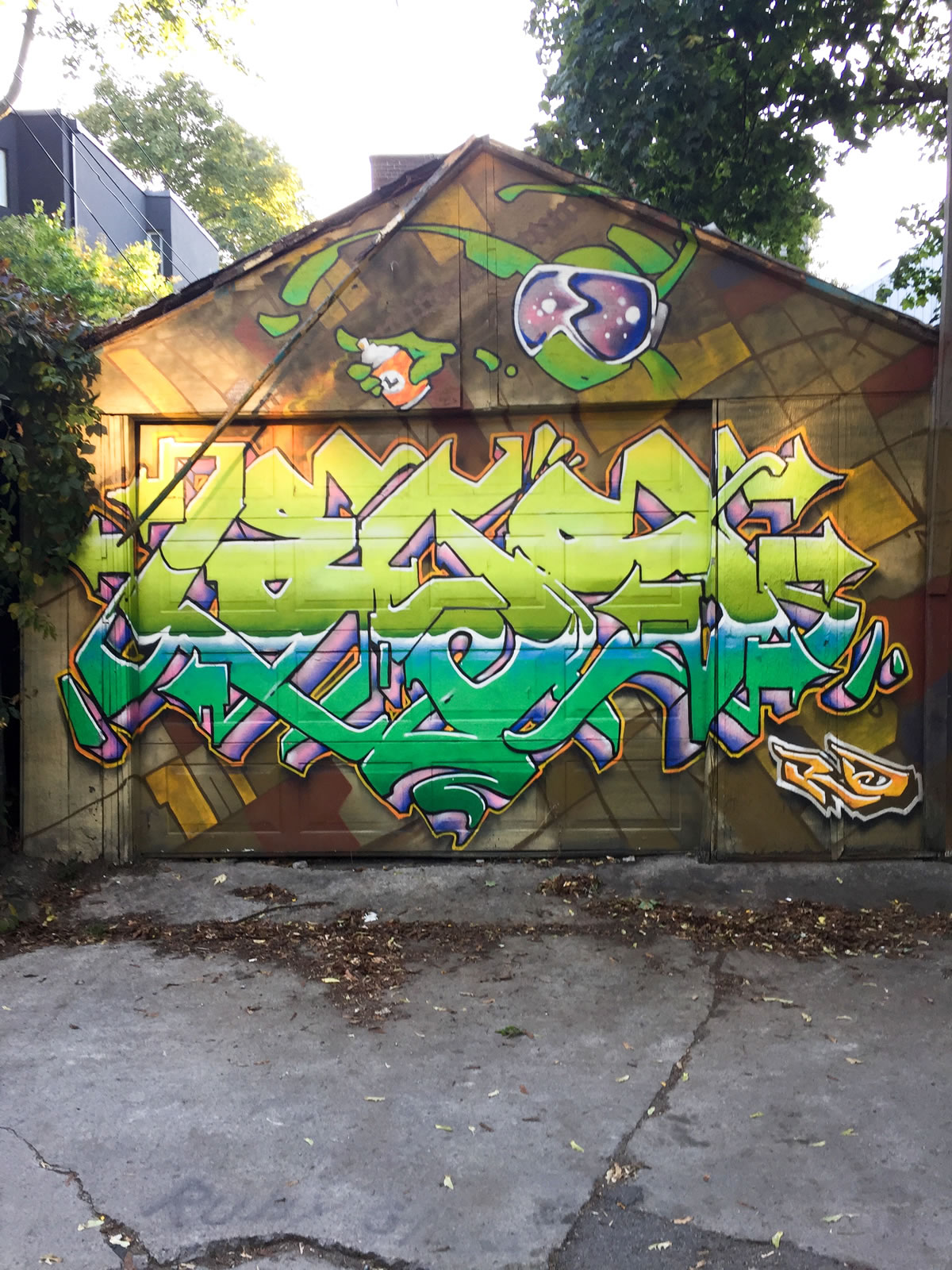 I don't remember this from 2017.. so I am not sure if it's new or not.. and I don't know the artist.
Clear Eyes Collective Mural
This mural is by Clear Eyes Collective who are a mural crew based out of Hamilton.
Mike Moism Mural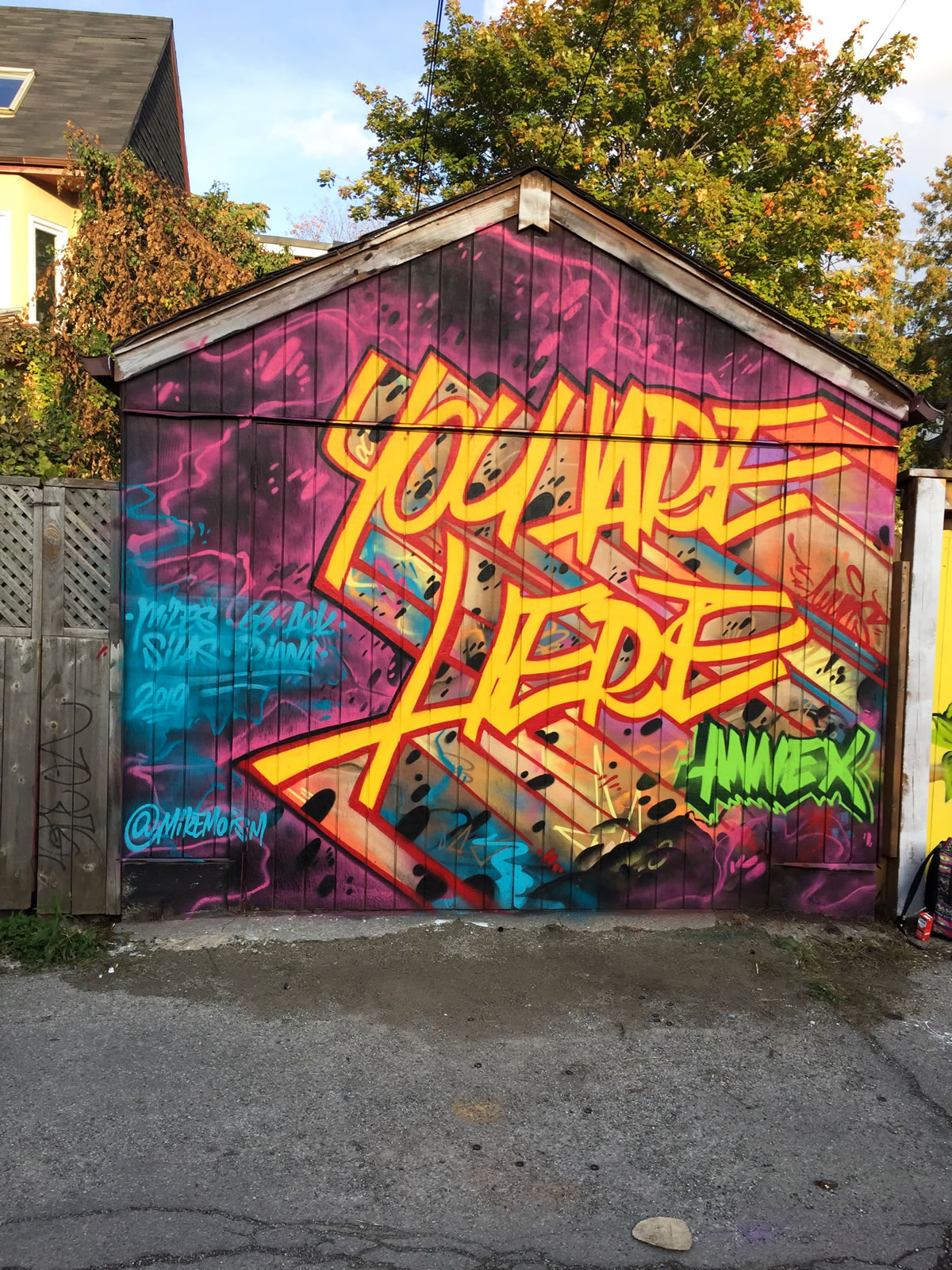 This was by Mike Moism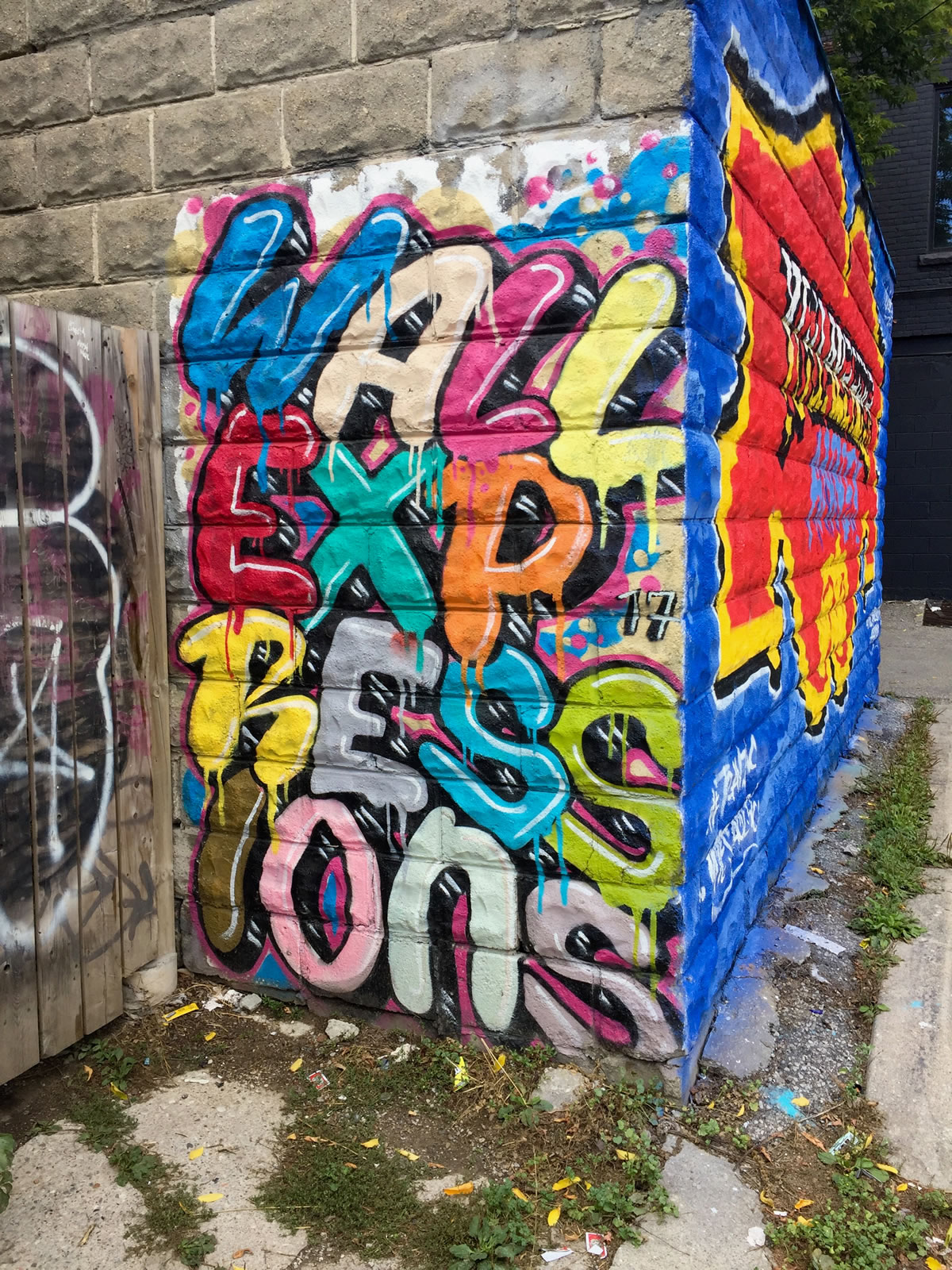 He also did this one back at the beginning of September.
Spudbomb Mural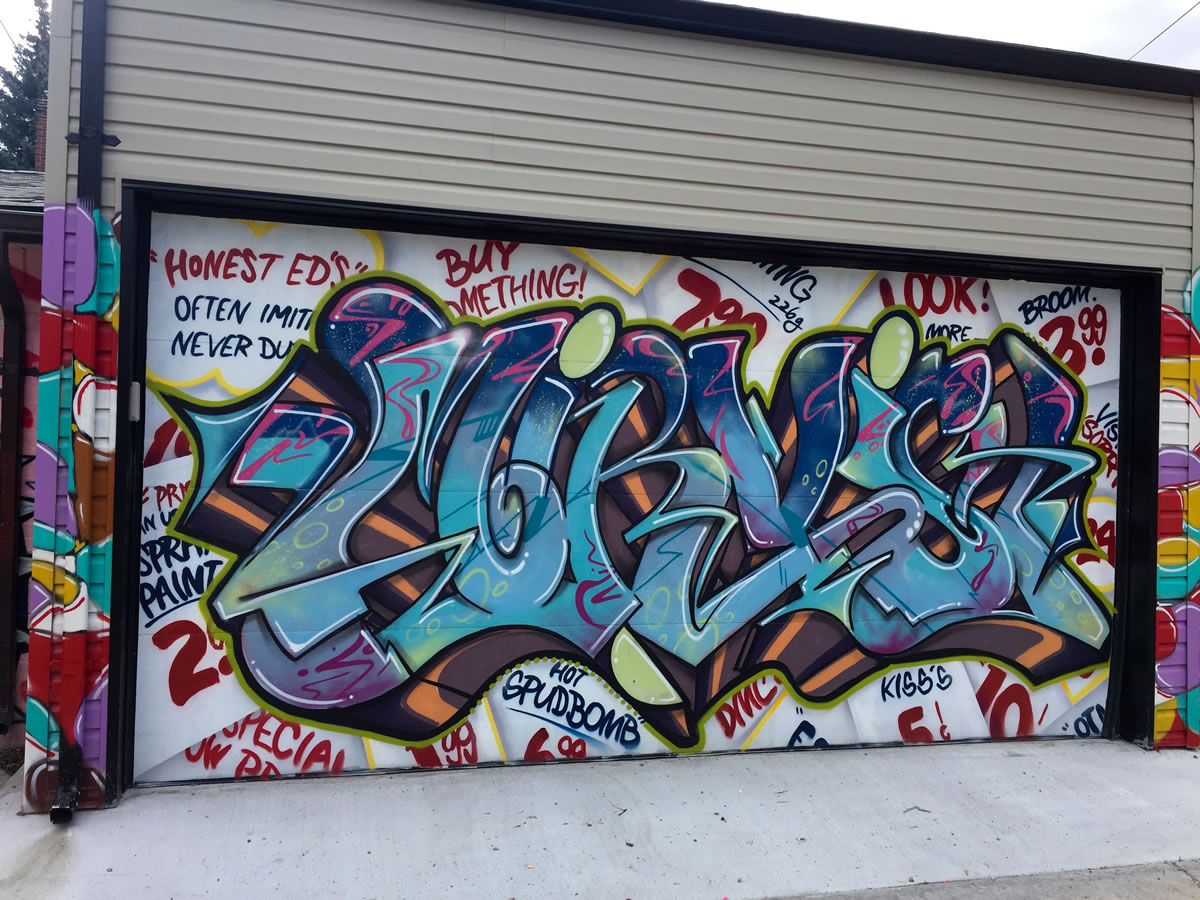 This done by Spudbomb also back in September. His wife Brooke is the person who organized this entire project. I think she's been doing these projects for 7 or 8 years now. Last year she put together "Feel Good Lane".
Toronto Graffiti Street Art Found Here: