Feel Good Lane Alleyway Mural Project
This art project was happening just this past weekend. Murals were painted over graffiti that were all over garage doors. This location overlooks a children's playground and was all organized by the amazing Brooke Somerleigh @missladyoops who made the local news.
Here's a quote"
"Our vision is making it much brighter and when the kids are there, the awe in their faces when they see the art versus what they've been seeing, which is just, it looks a little run down," she said.
They began with the goal of transforming two or three garages with help from donations on a GoFundMe page.
They raised about $3,800, but they also caught the attention of the city's StreetARToronto (StART) program @start_streetartoronto, which supports vibrant street art programs in order to reduce graffiti vandalism, encourage active transportation and make laneways more inviting spaces."
I tried to get before and after photos where possible. but some of the murals were already done when I got there.. It was also really cloudy this past weekend..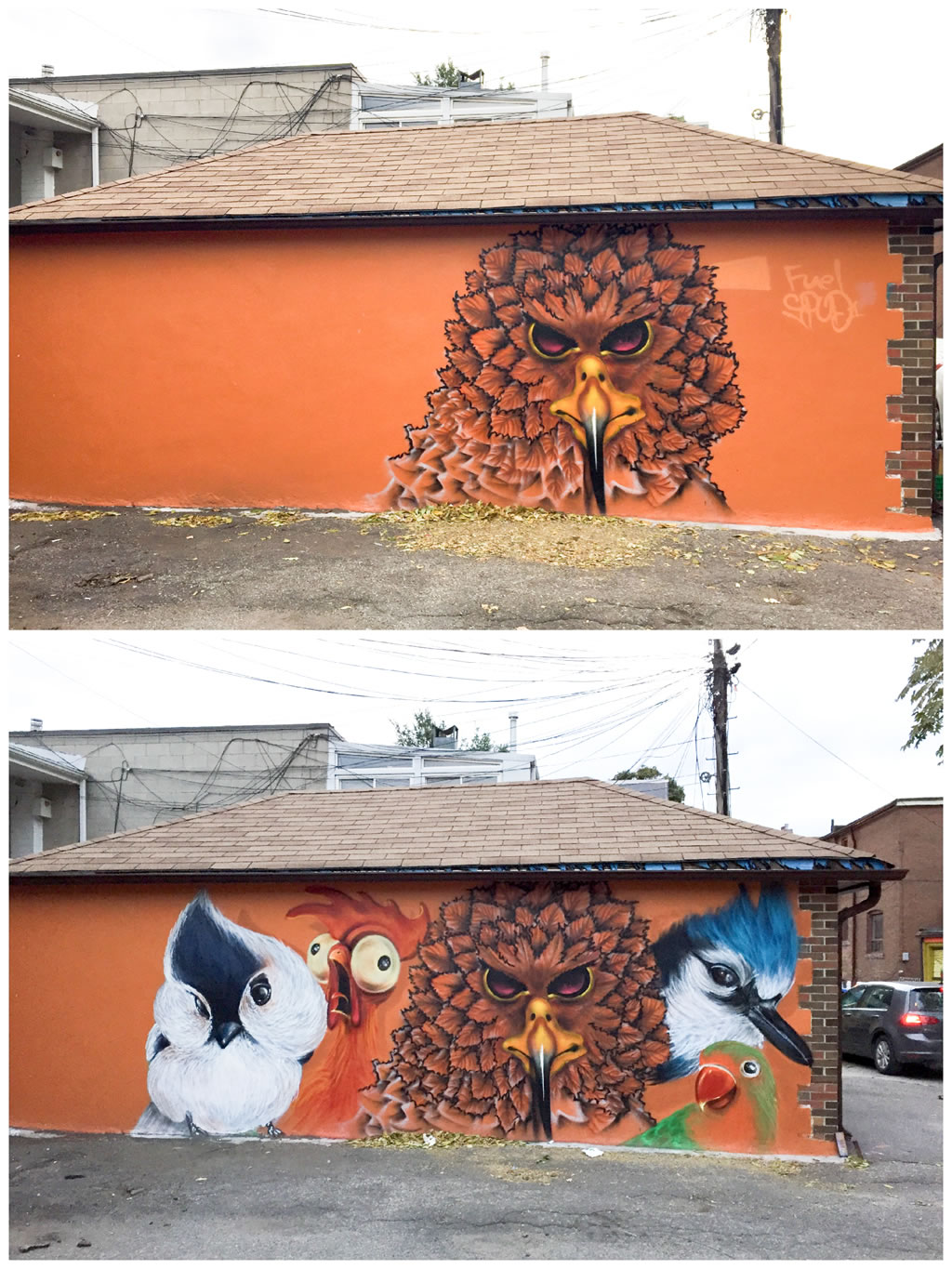 1) by @spud1_spudbomb who is actually married to Brooke. They are expecting their second child ! So congratulations to them both.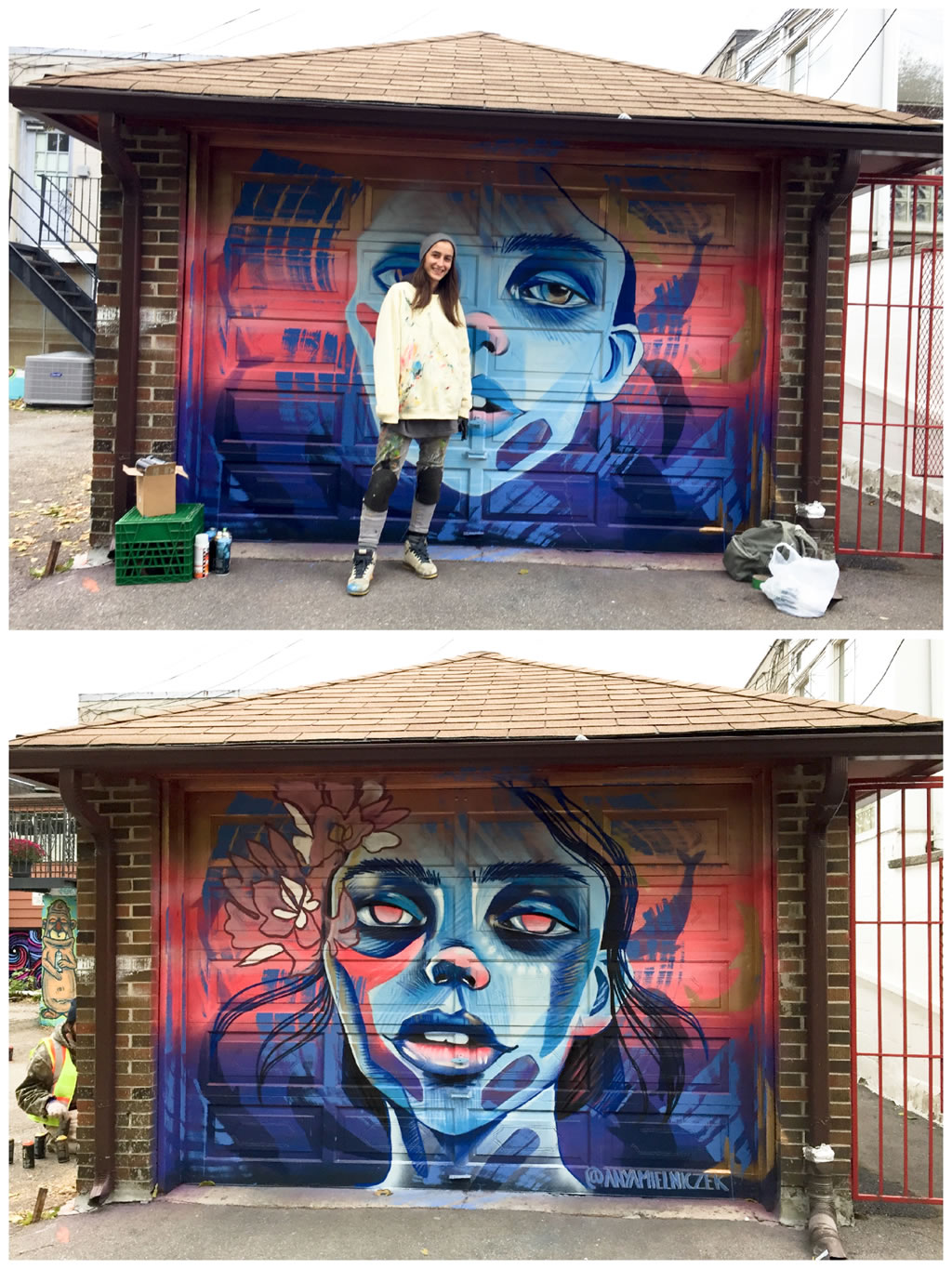 2) by Anya Mielniczek @anyamielniczek She is standing in front of the spot that wasn't yet finished ! She's a true perfectionist. 😊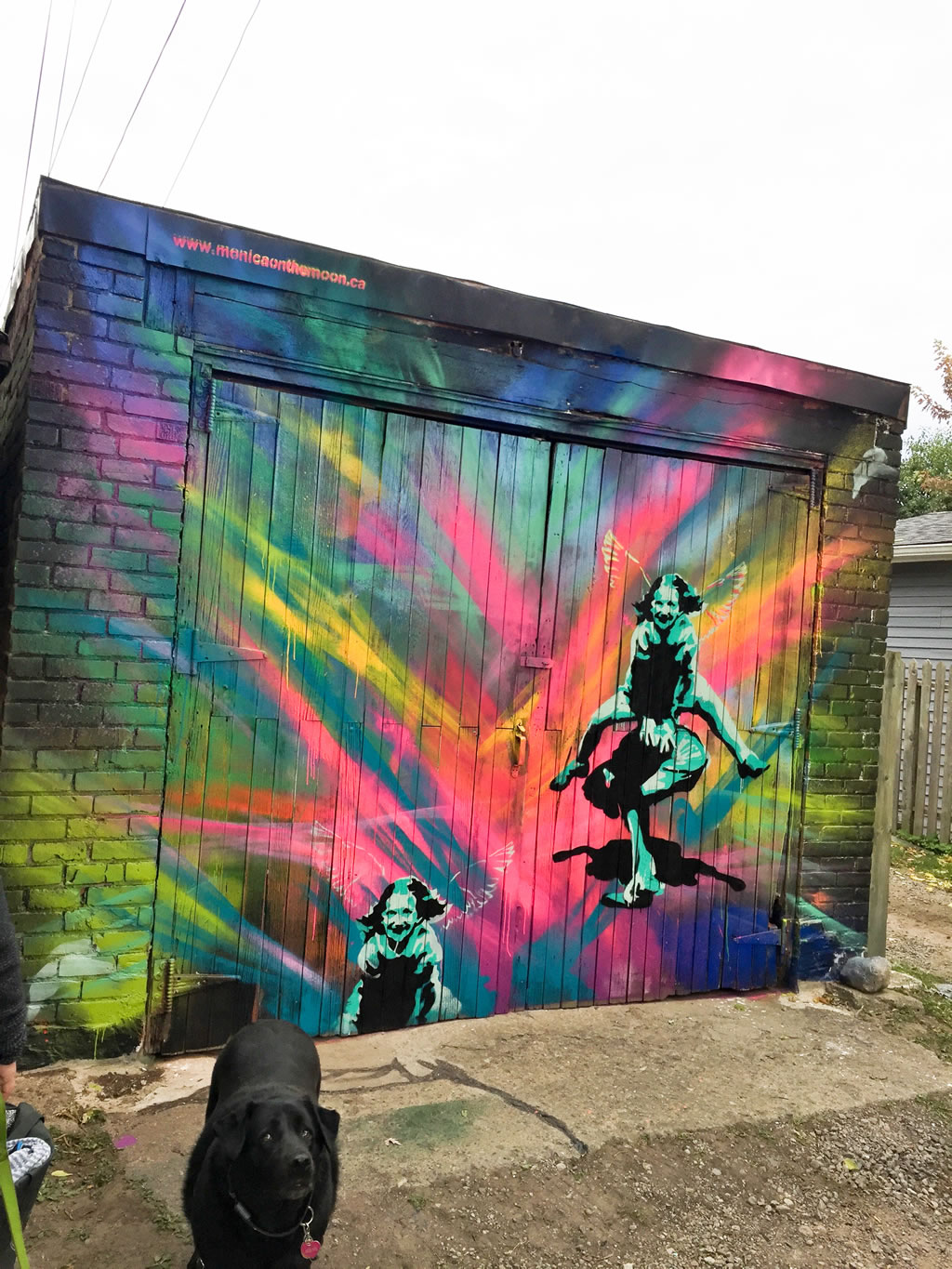 3) by Monica Wickeler @monicaonthemoon this was already complete. I don't know who's dog that was but it was a very friendly dog.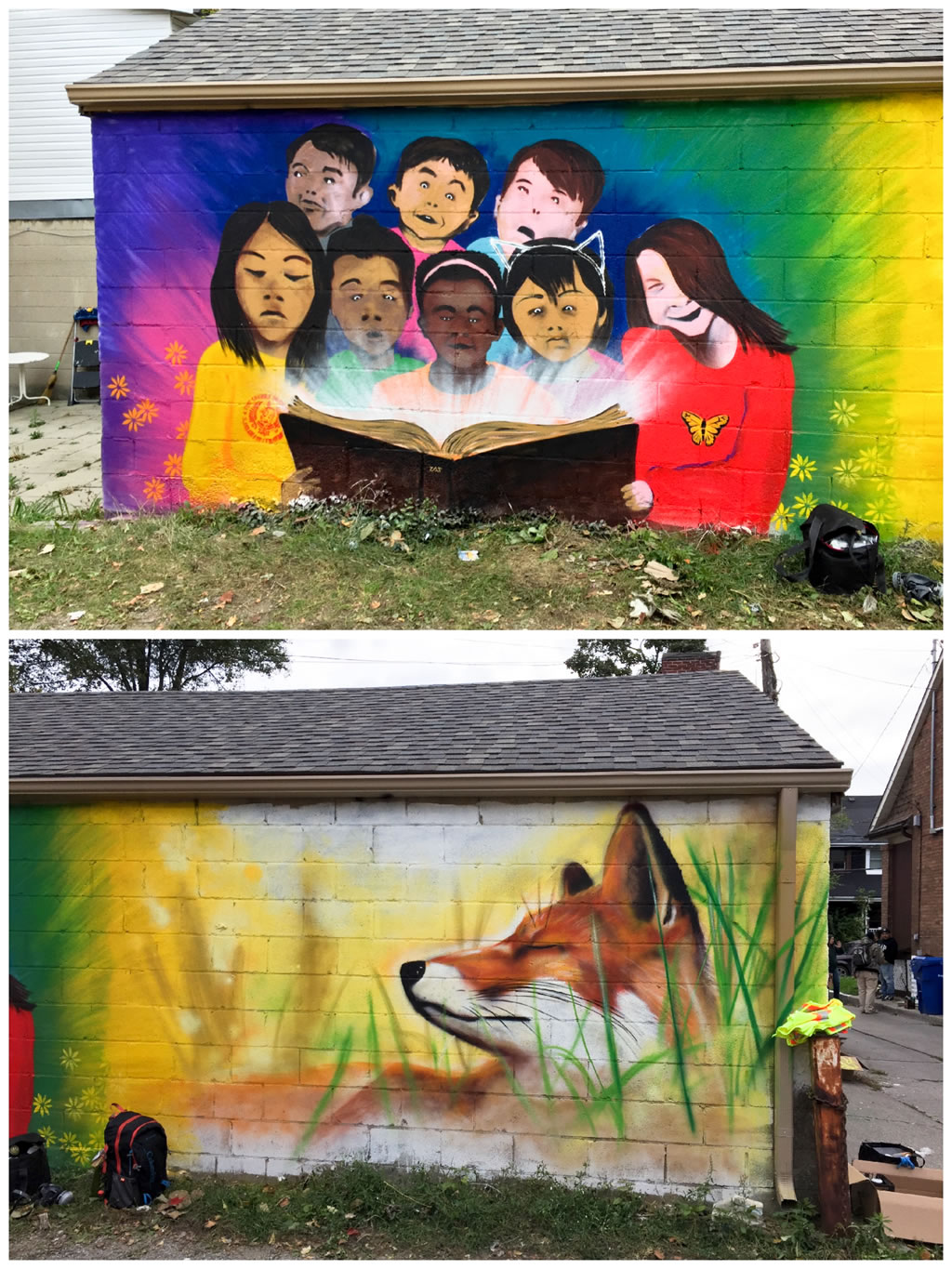 4) The top (or left side) by @zombieartsquad the bottom (or right side) by Ted Hamer @the1astronin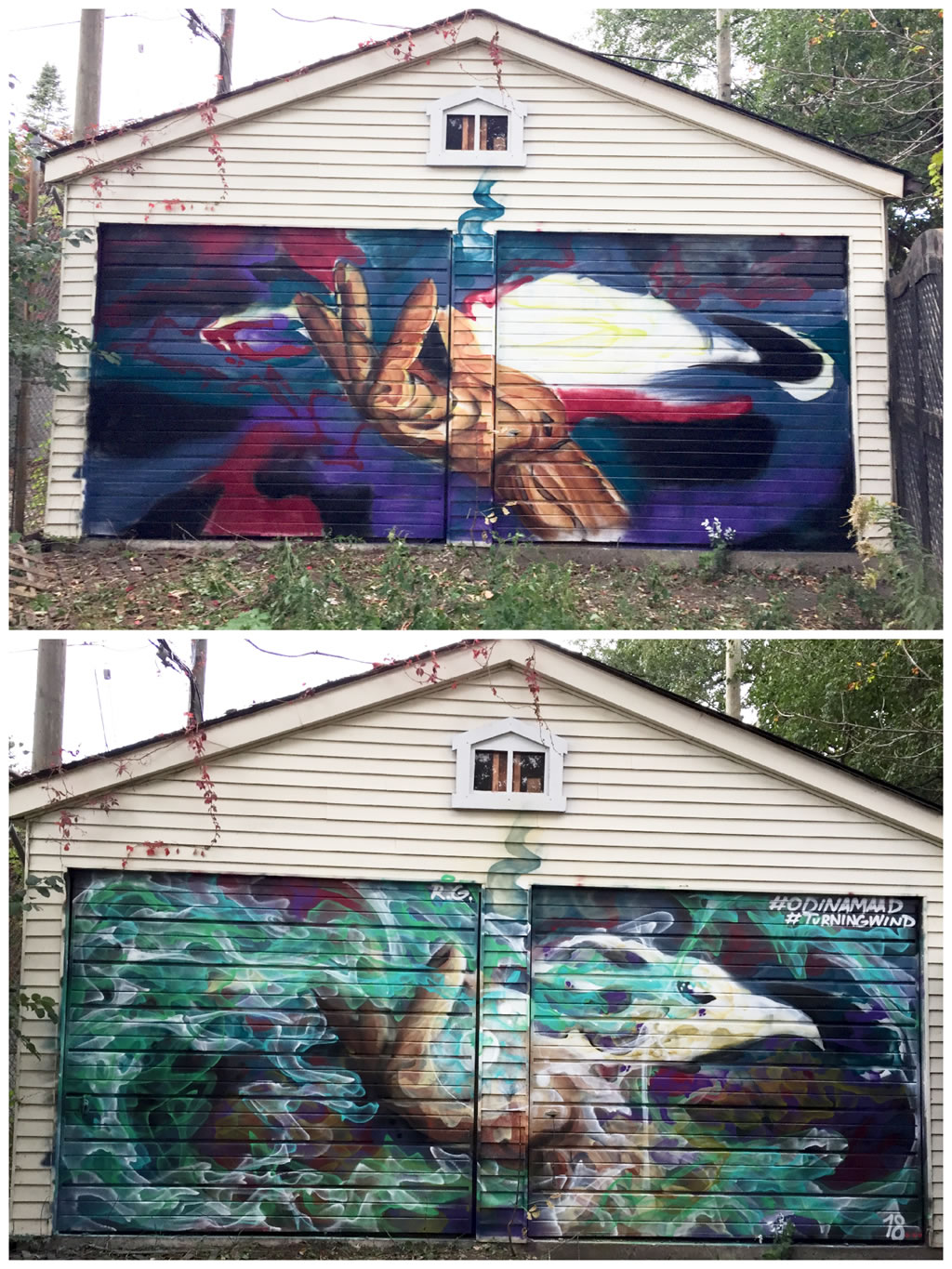 5) by Odinamaad1.2 @turningwind – (my picture turned out uneven !)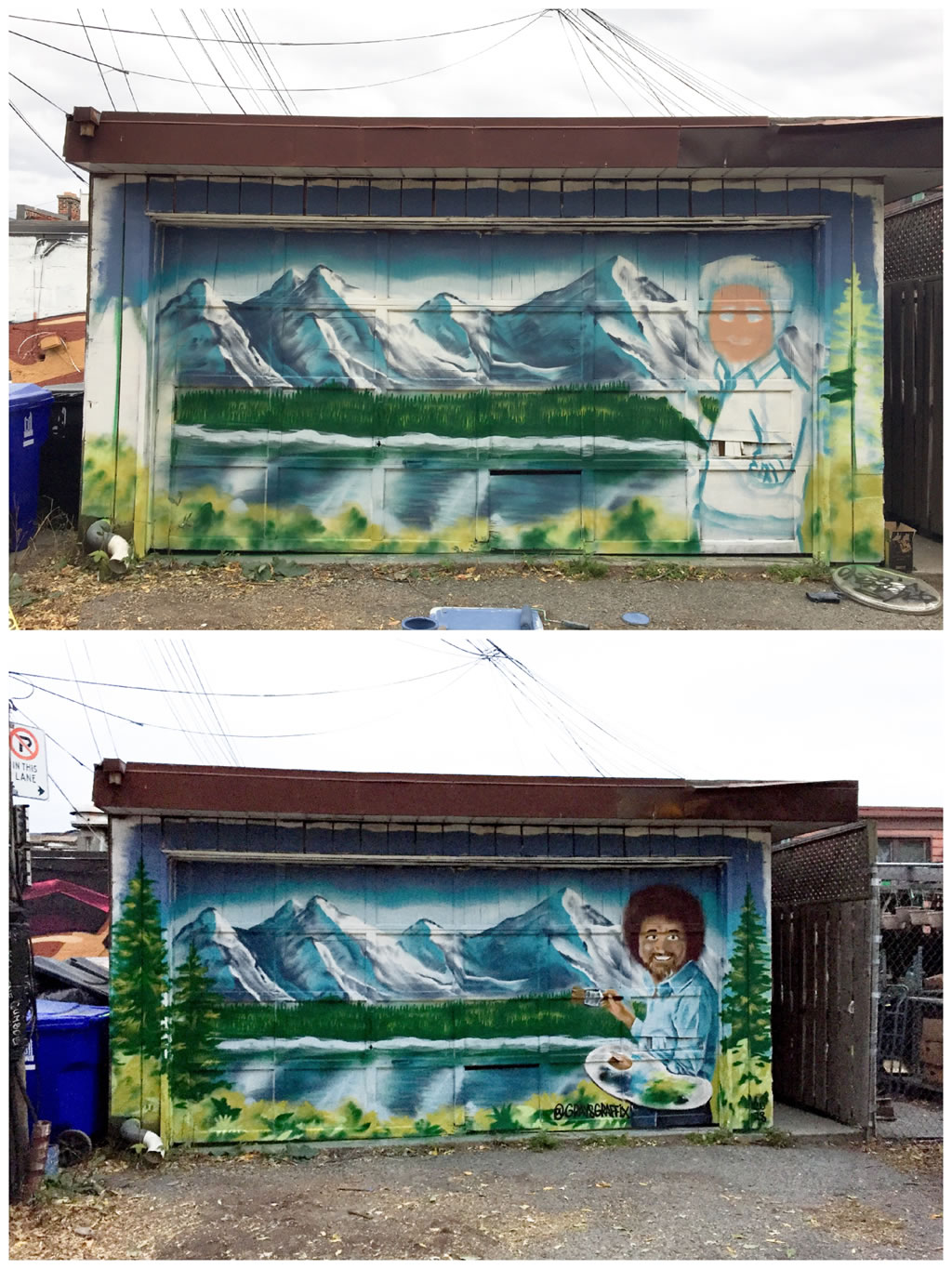 6) by Grayden @graysgraffix "There are no mistakes, just happy accidents." Bob Ross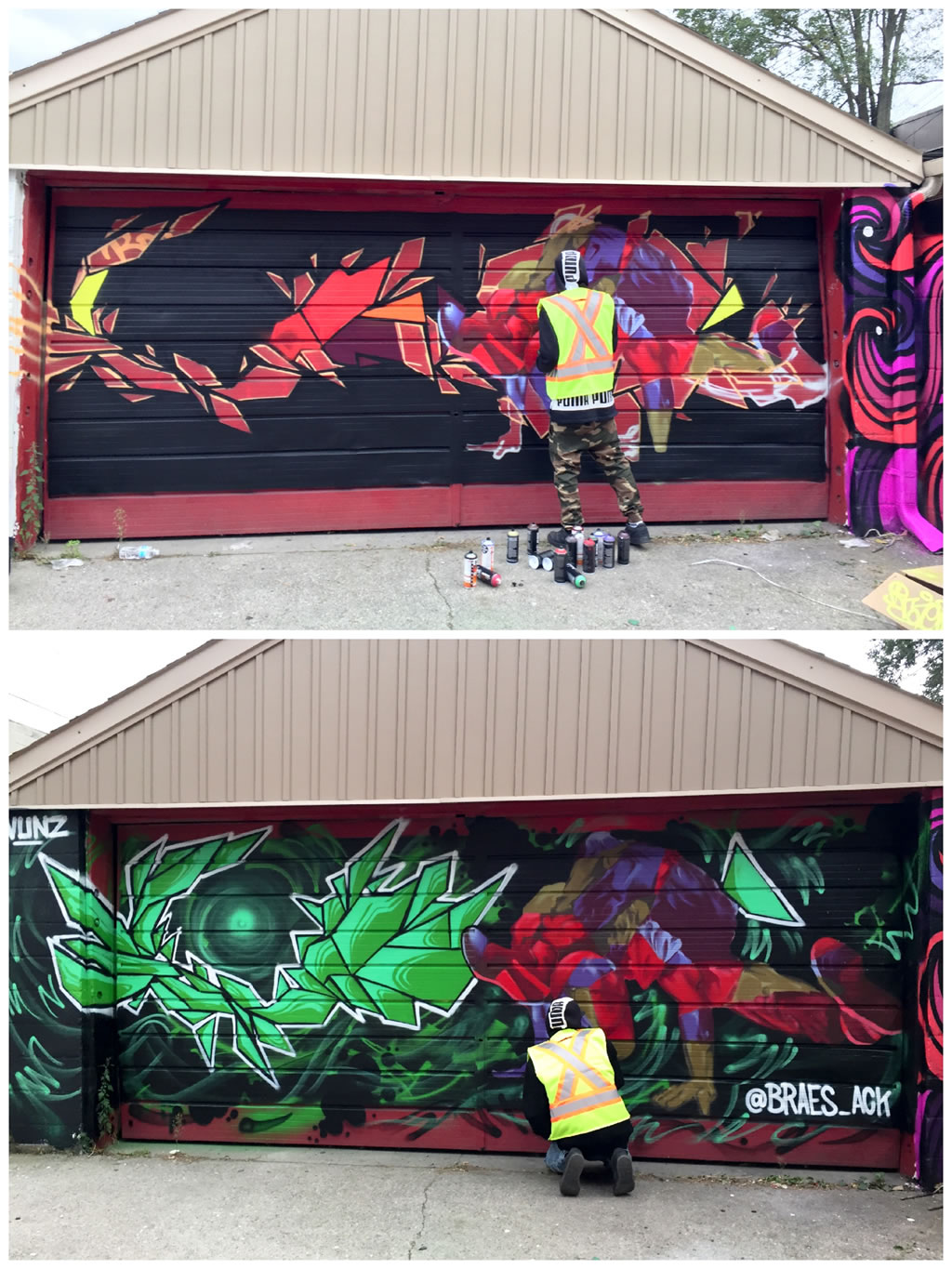 7) by BrazenBraes @braes_ack he says "Probably my most "artsy" wall "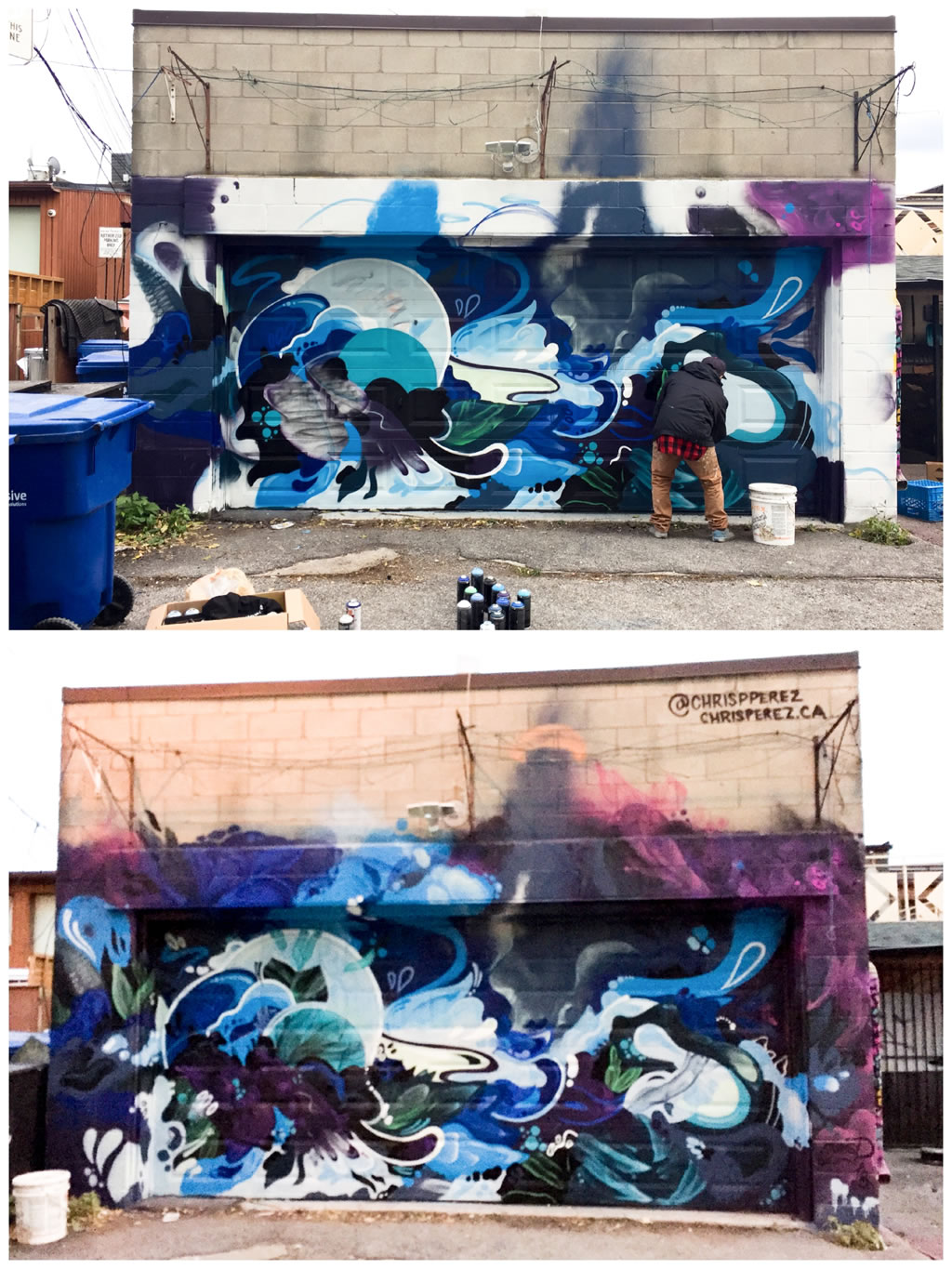 8) by Chris Perez @chrispperez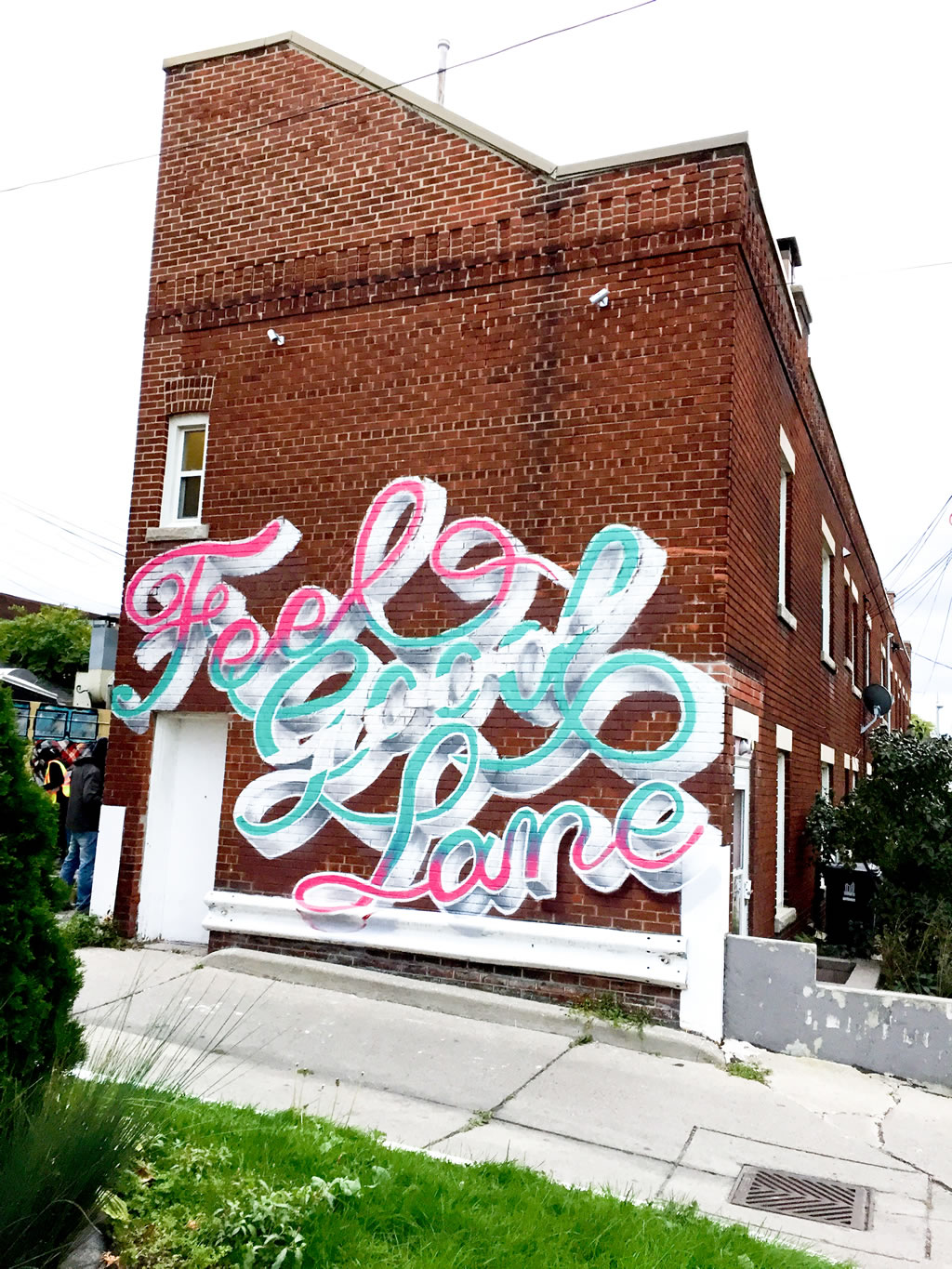 9) Feel Good Lane lettering .. again by Team Spudbomb @spud1_spudbomb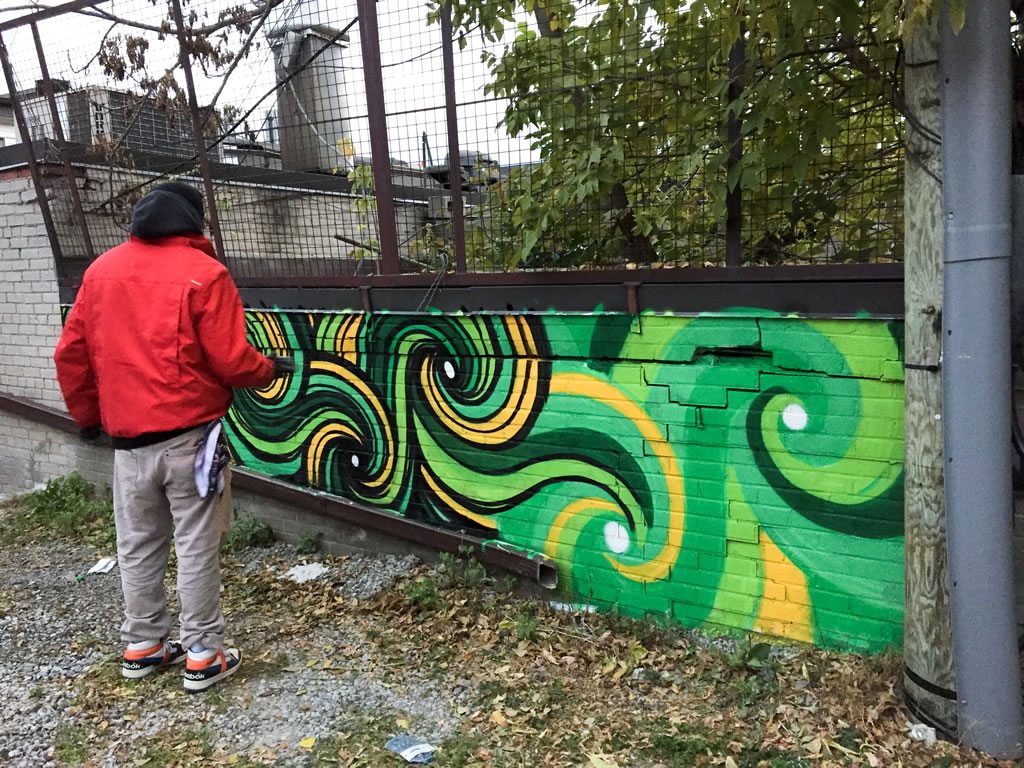 10) Finally in the video that is ORIAH @oriah_scott doing the spattering on his mural which is a depiction of Vietnam. Also, Flips @flipsbsc did 6 murals with his awesome swirls.
Toronto Graffiti Street Art Found Here :