More of the artwork from last week organized by Brooke Somerleigh
Garage Door Murals Feel Good Lane Part 2
I couldn't get all the murals in one post last week. Plus, some of the the murals weren't complete. I'll show some more of the amazing art in a second post
This alley was renamed in 2015 and has an interesting story as well.. I found this from a newspaper article.
"It was just months after 24-year-old Barry Luksenberg, who grew up in the neighbourhood, was killed in a motorcycle accident while travelling in Vietnam.
More than 800 people signed an online petition to name a stretch of alley near Barry's family home — running parallel to St. Clair Ave. W. and west of Arlington Ave. into Graham Park — Feel Good Lane, in honour of his hip hop stage name.
"That part of the process was such a reward for us," said his father, Leonard Luksenberg, of reading through the comments left on the petition websites.
When the signs go up, they won't so much be a reminder for Barry's family, who "think about him all the time anyway," Leonard said, but a celebration of the spirit he brought.
"I'll think, this is really going to make a lot of people feel good, and that's going to make me feel better. I think it will make me sad, too, for a while, but it's worth it. And I think he would have loved it.""
Flips Murals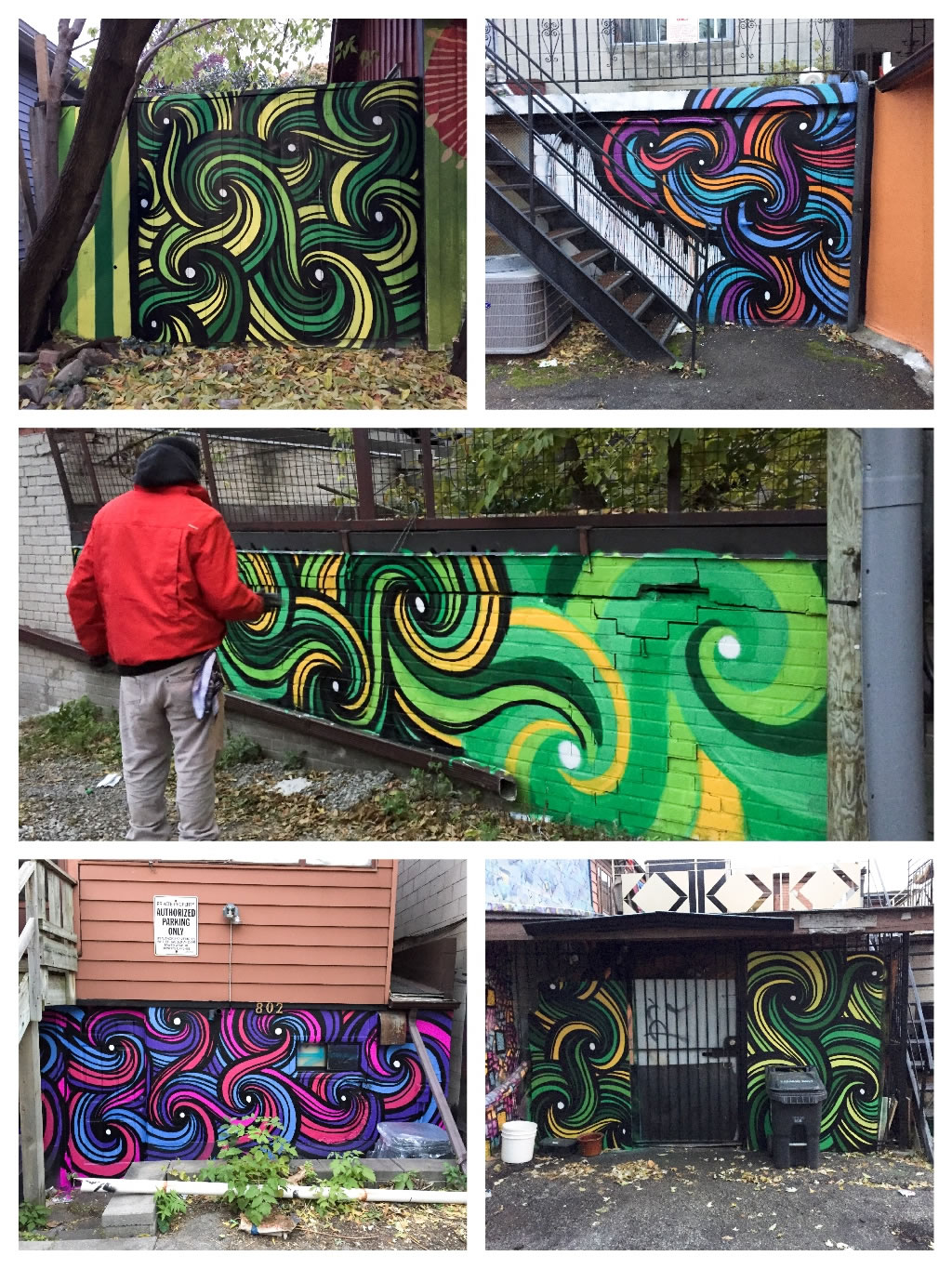 1) I'm going to start out with Flips @flipsbsc because his artwork is spread around the alley and he actually ties everything all together with his trademark swirls.
Says he's going to have a solo show next month: "Proud to announce my next solo show and experience: Swirls X Smoke 2!! Happening Nov 17 in Kensington Market!
Come out for a day full of art, music and fun! From noon-6pm the event will be open to the public with live music and art displays. "
Mska Mural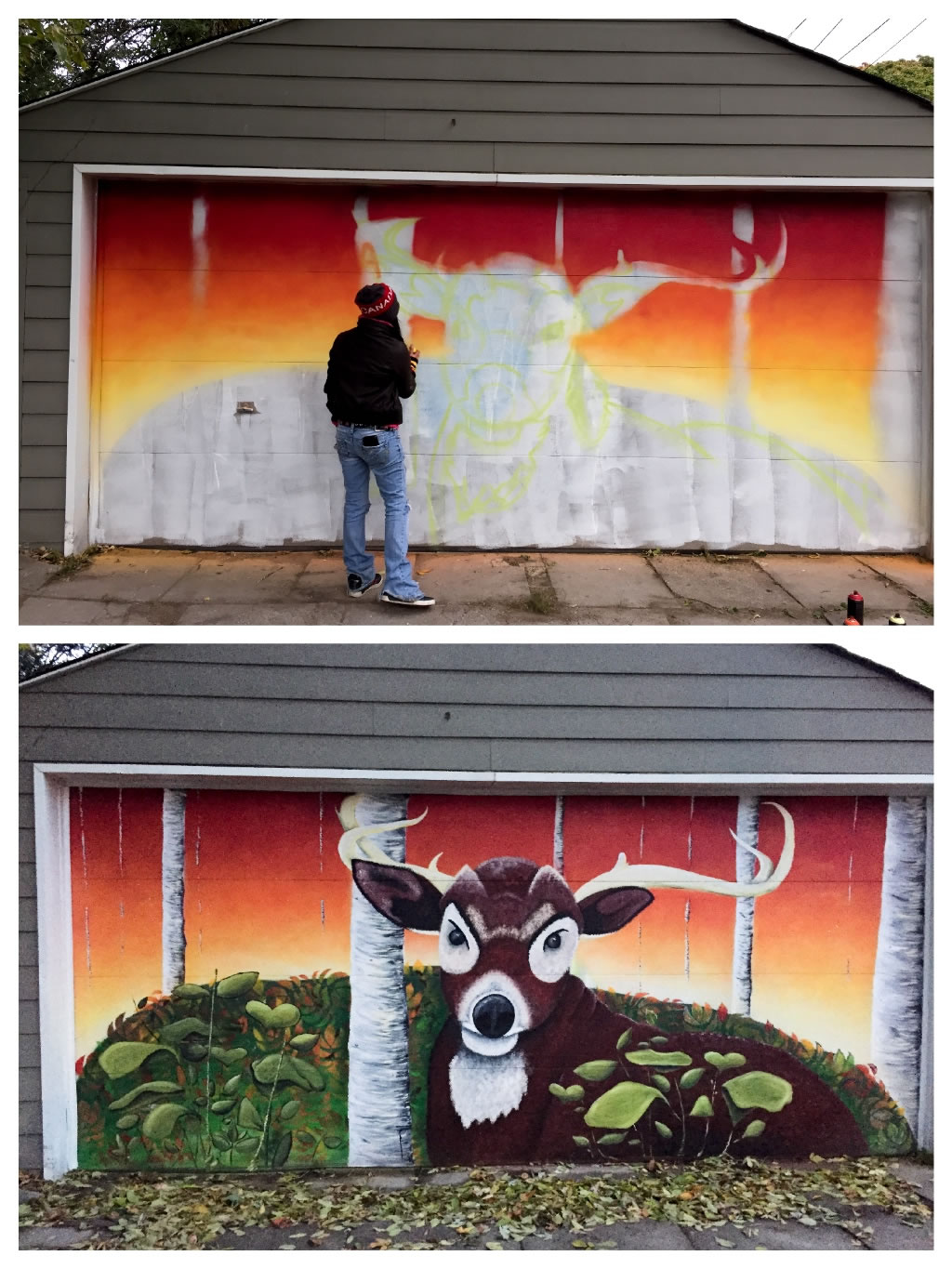 2) This is by @mska she did an amazing job with this. It was nice to get to chat with her as well. I feel bad with I get talking to the artists while they are working. But everyone has been very polite
Cruz Art Murals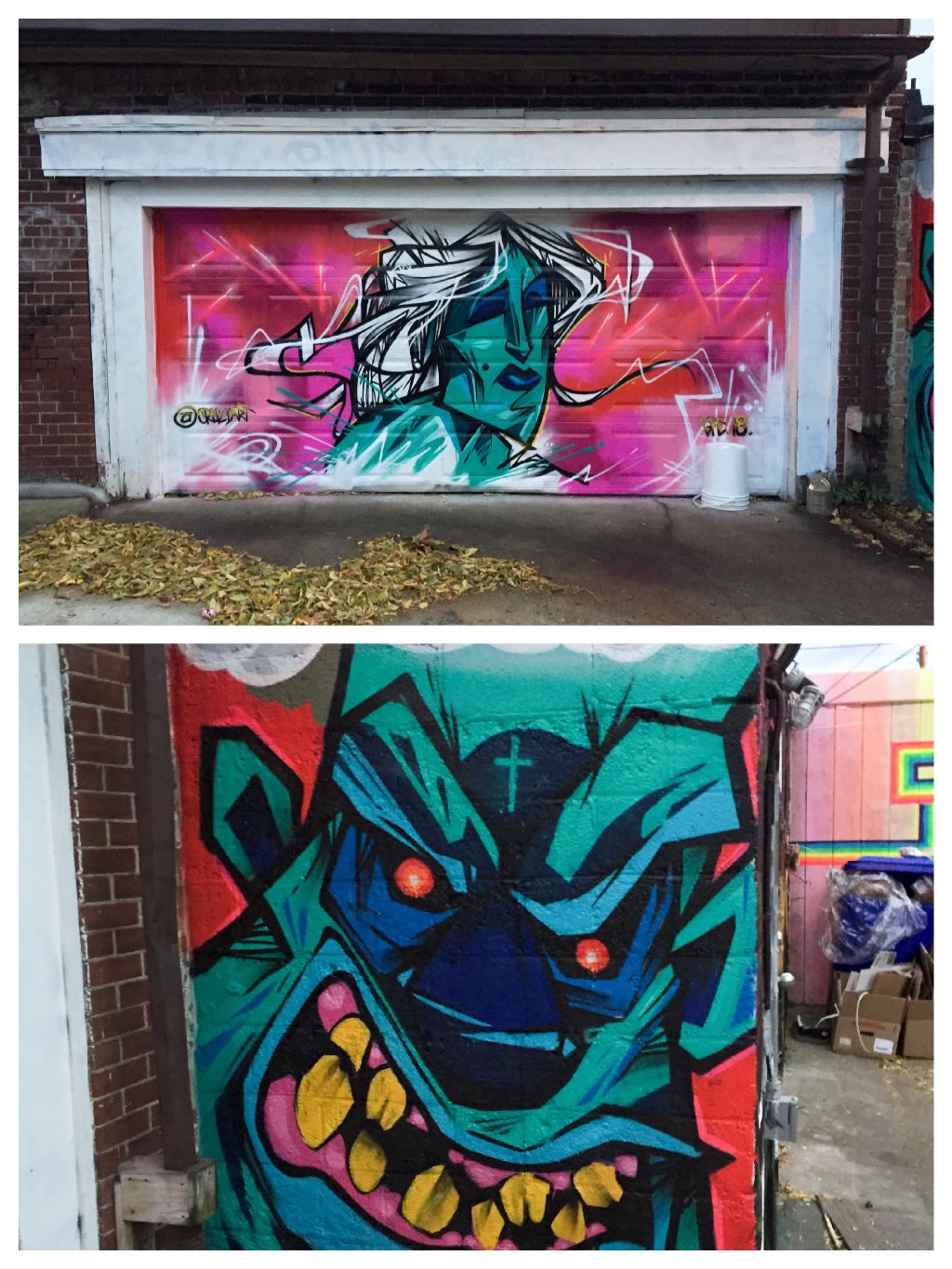 3) This is by @cruz1art. He did the main door and an extra mural to the side.
512 Crew Mural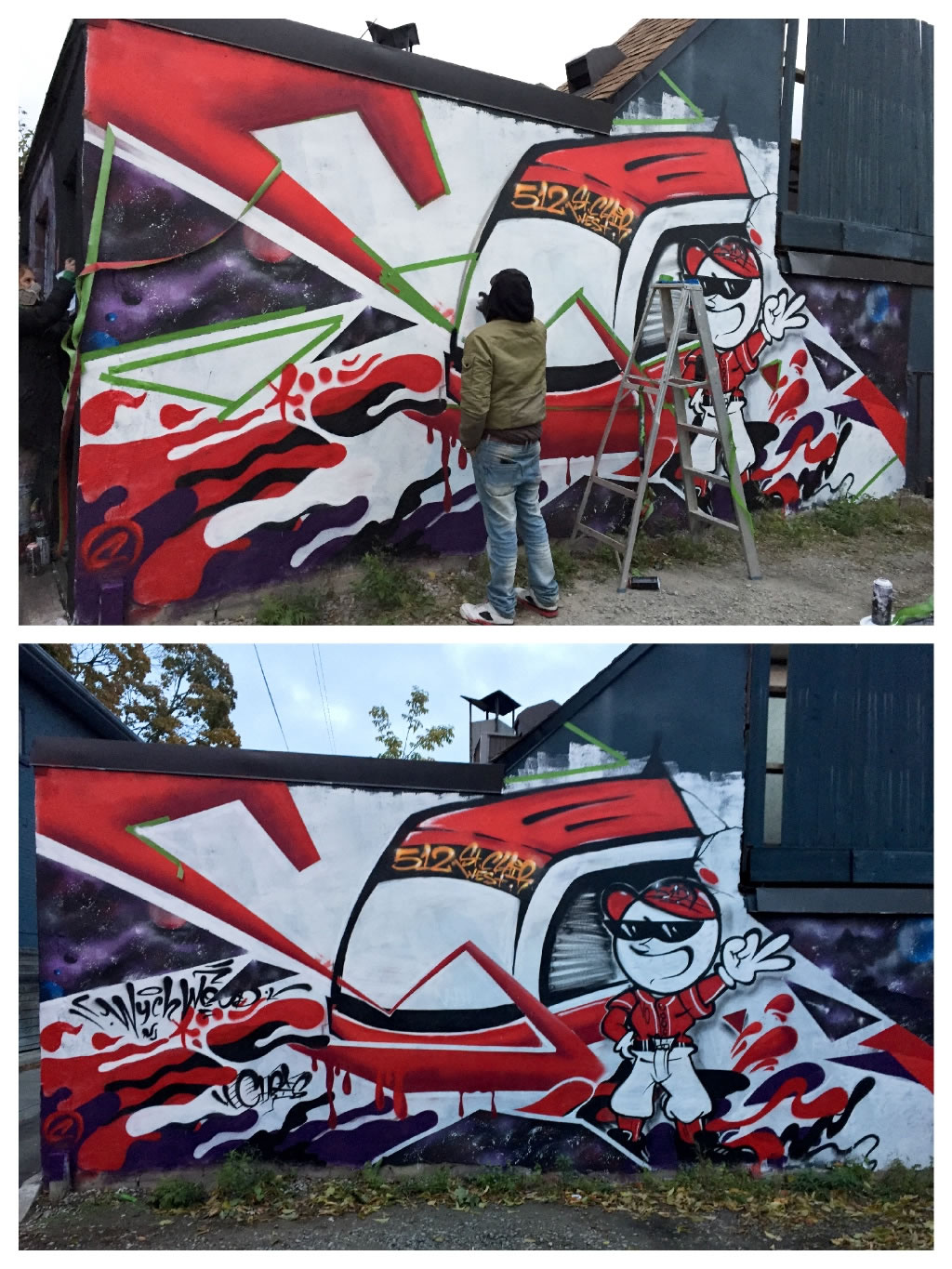 4) I don't know who this is by.. but I am sure someone will let me know. 512 is the street car route in the neighbourhood.
Frannie Potts Mural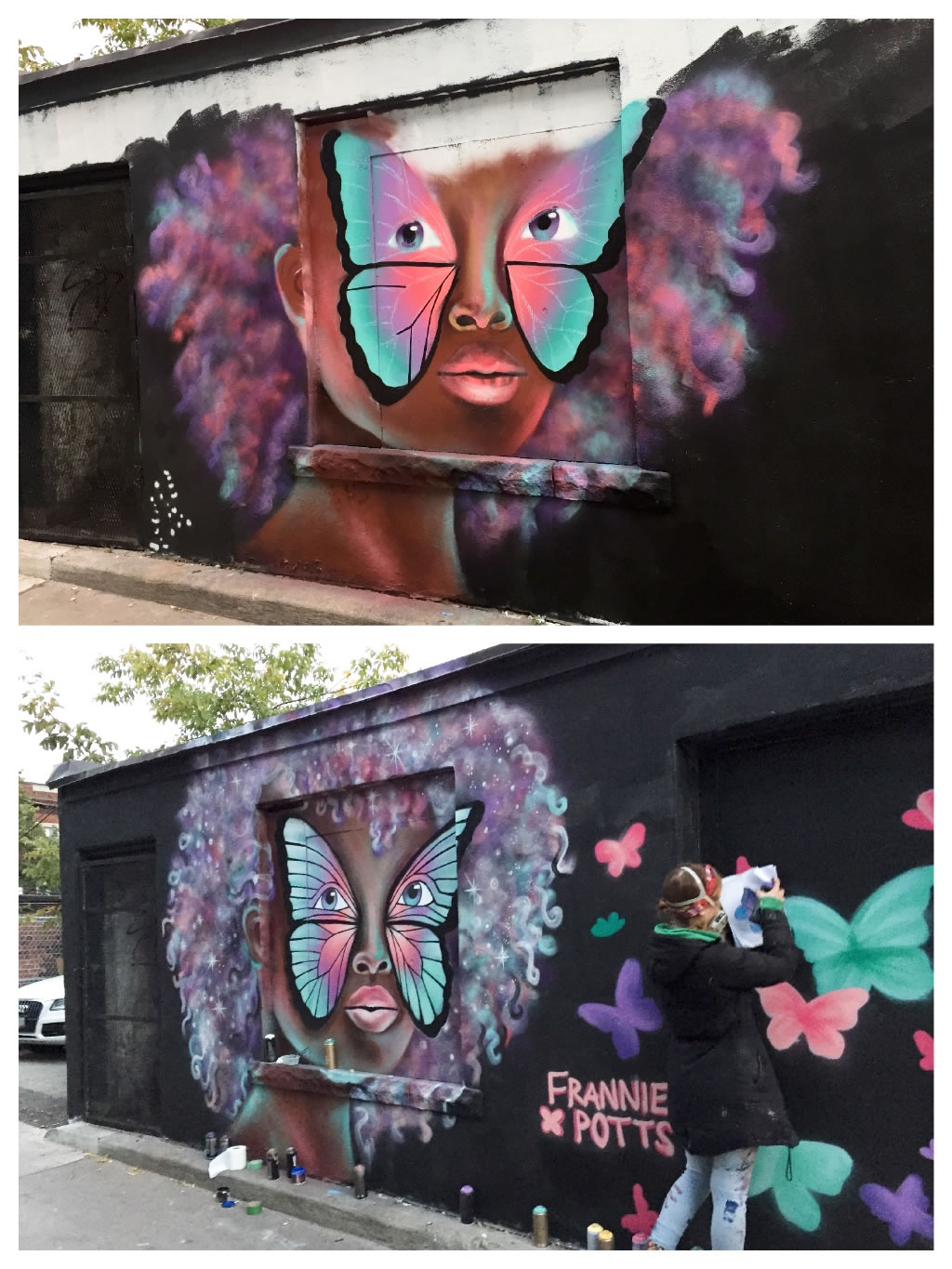 5) That is by Frannie Potts @fartsypotts. She says "This mural is dedicated to @beccaecraig, a kind, happy soul, and thyroid cancer survivor. "
July i Mural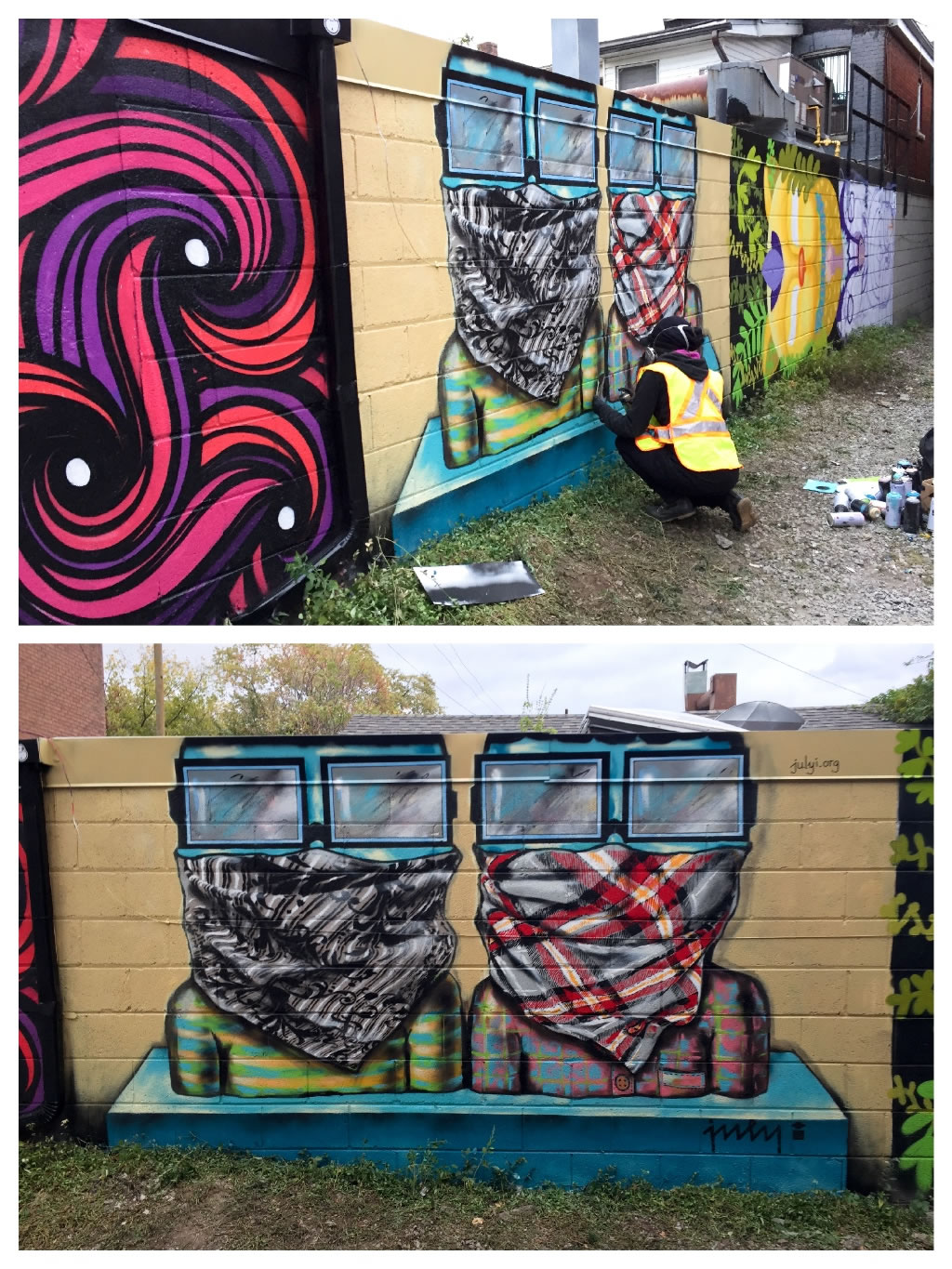 6) This is by July. She doesn't seem to have an instagram. But on her site she says:JULY i is a Canadian based artist who has stylistically zig-zagged the last decade via outdoor stenciling, paste up, street installations, protest signs and graffiti, all the way to studio painting.:
Planta Muisca Mural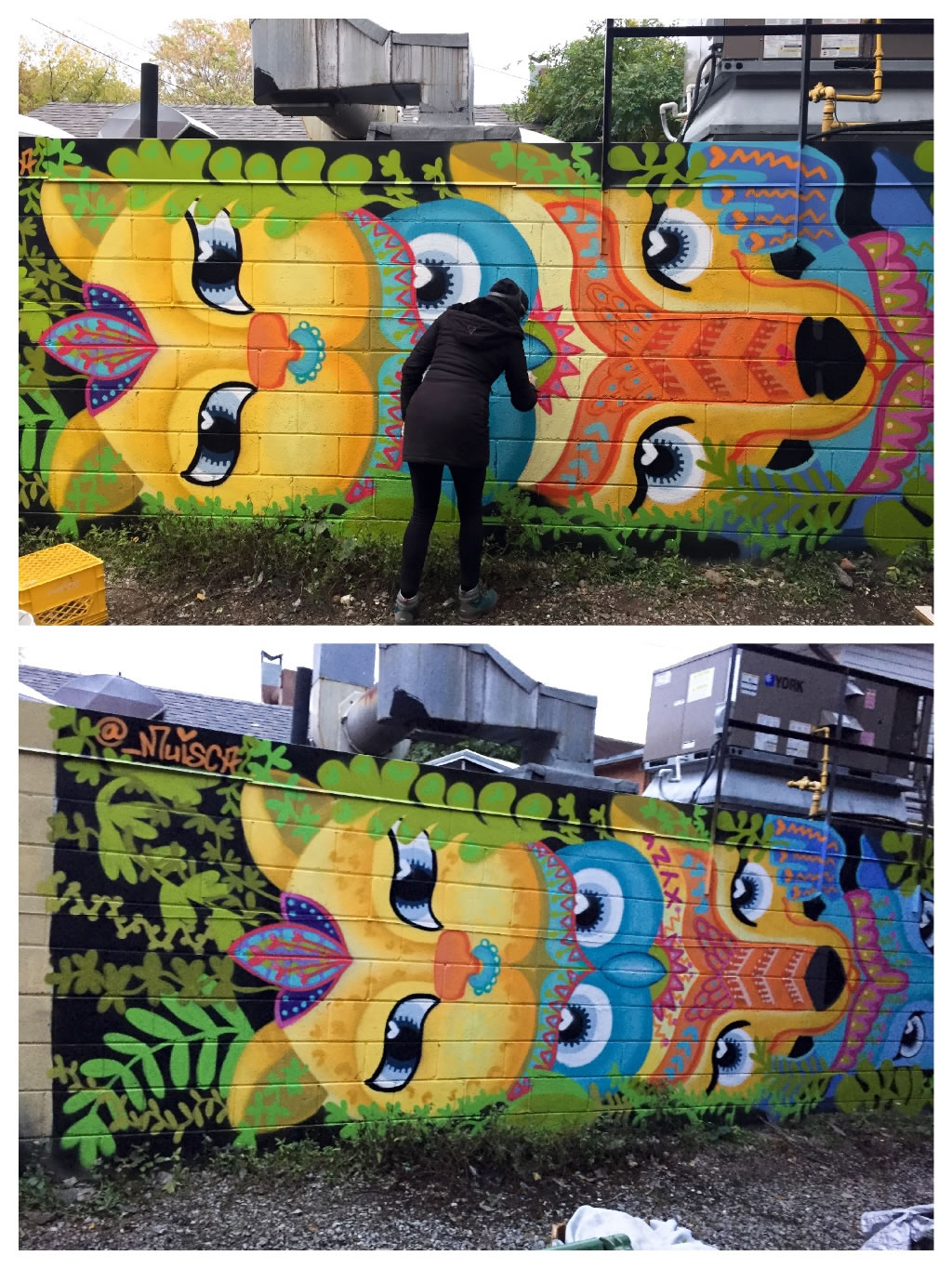 7) This is Planta Muisca @_muisca_ Whenever I see her she is working away.
Megan Oldhues Mural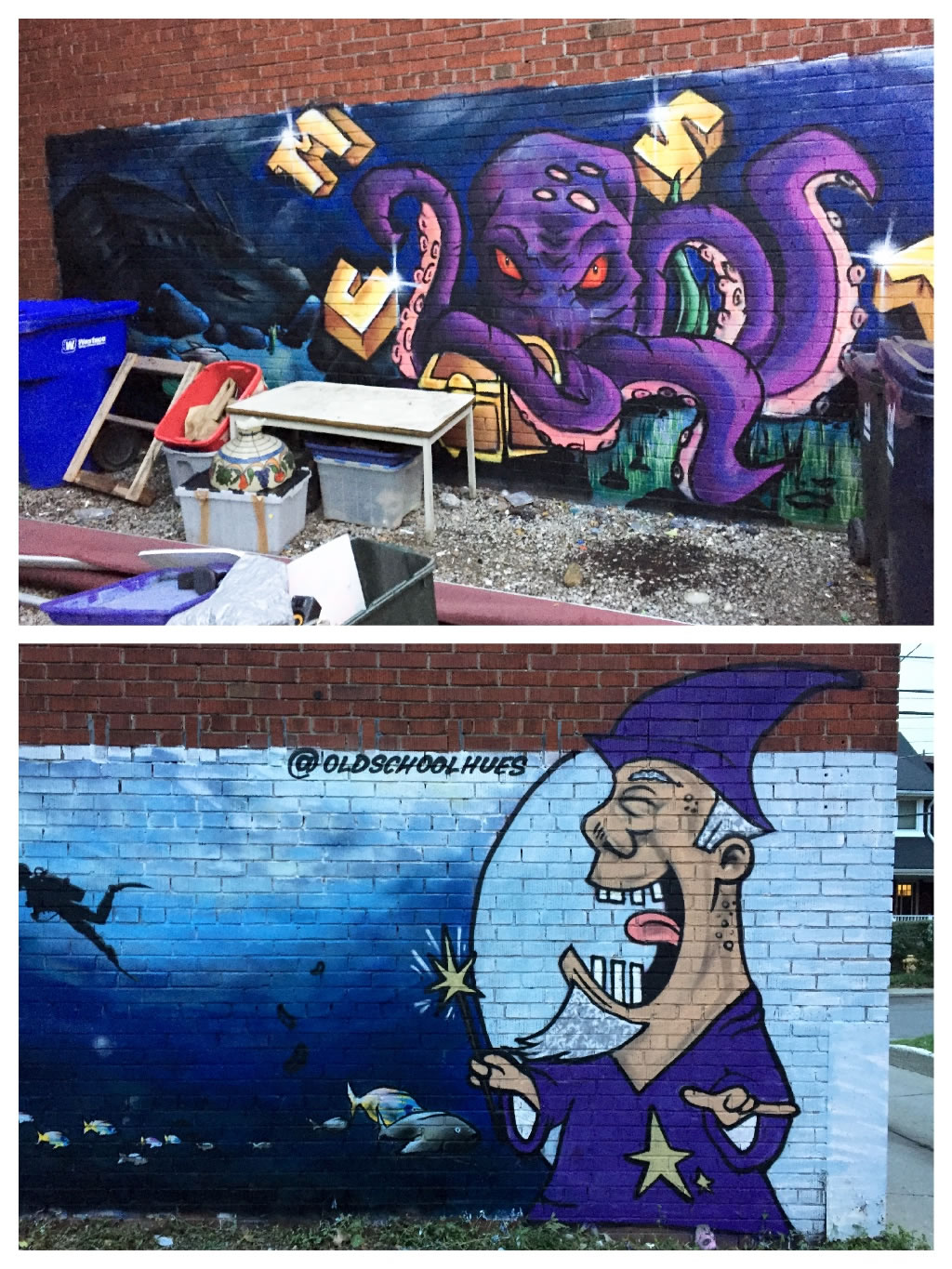 8) This is by Megan Oldhues @oldschoolhues and says "A little snippet of the wall I did with @mustalchemist for #wallexpressions 2018."
Desko Zima Mural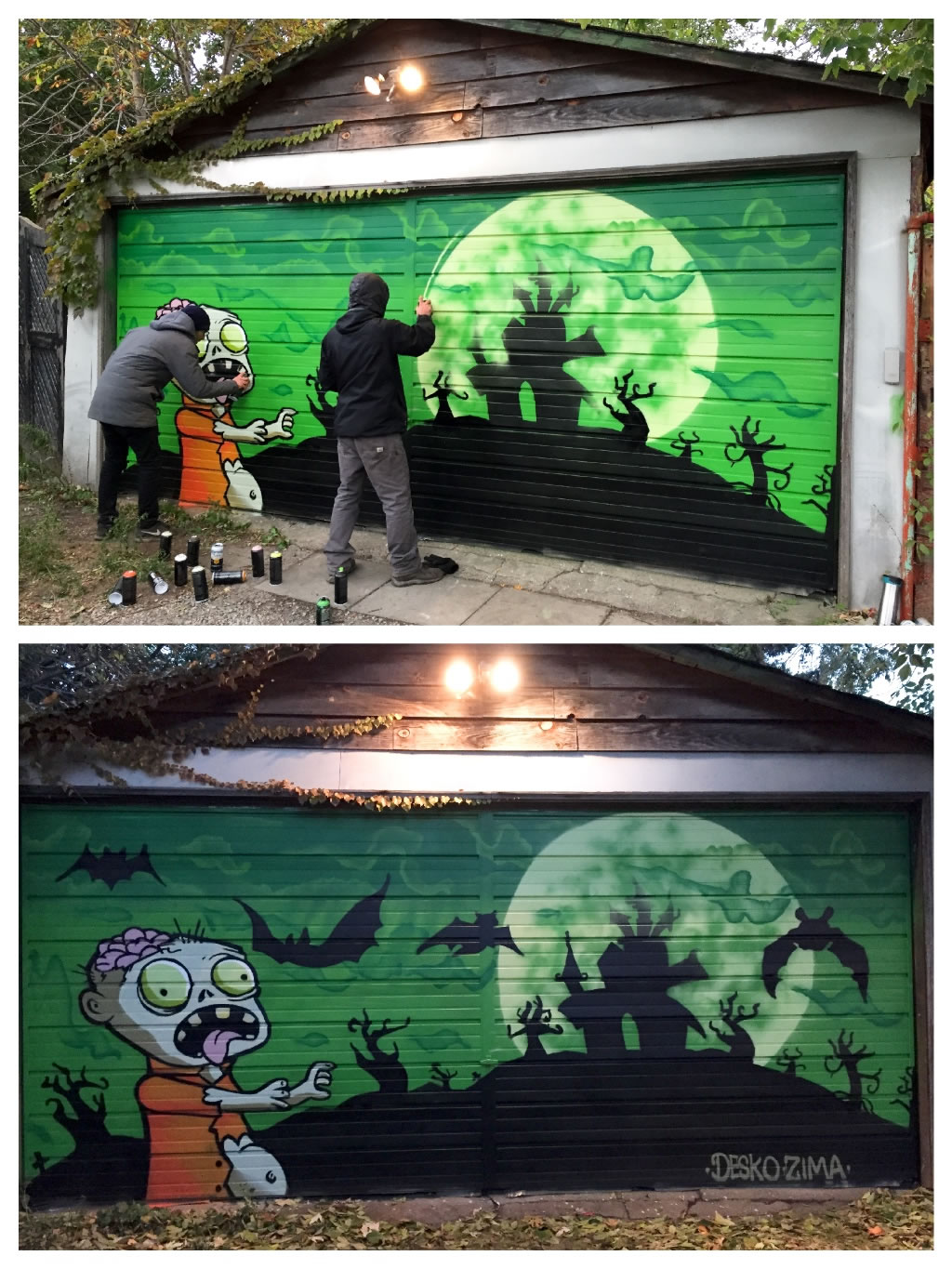 9) That is by Desko Zima and I can't find an Instagram account
Andrew Castro Mural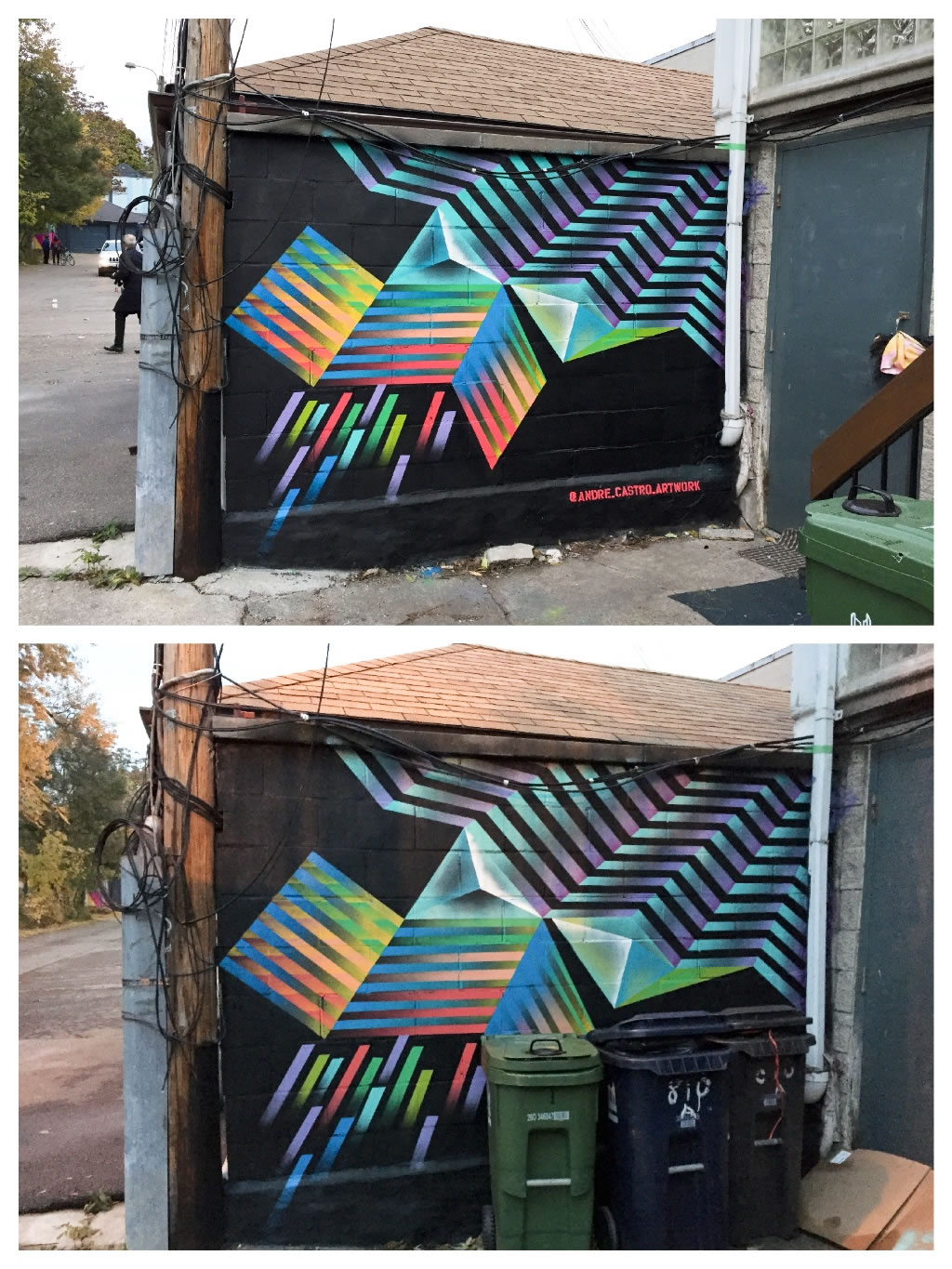 10) This is by Andrew Castro @andre_castro_artwork
Psyblimation Mural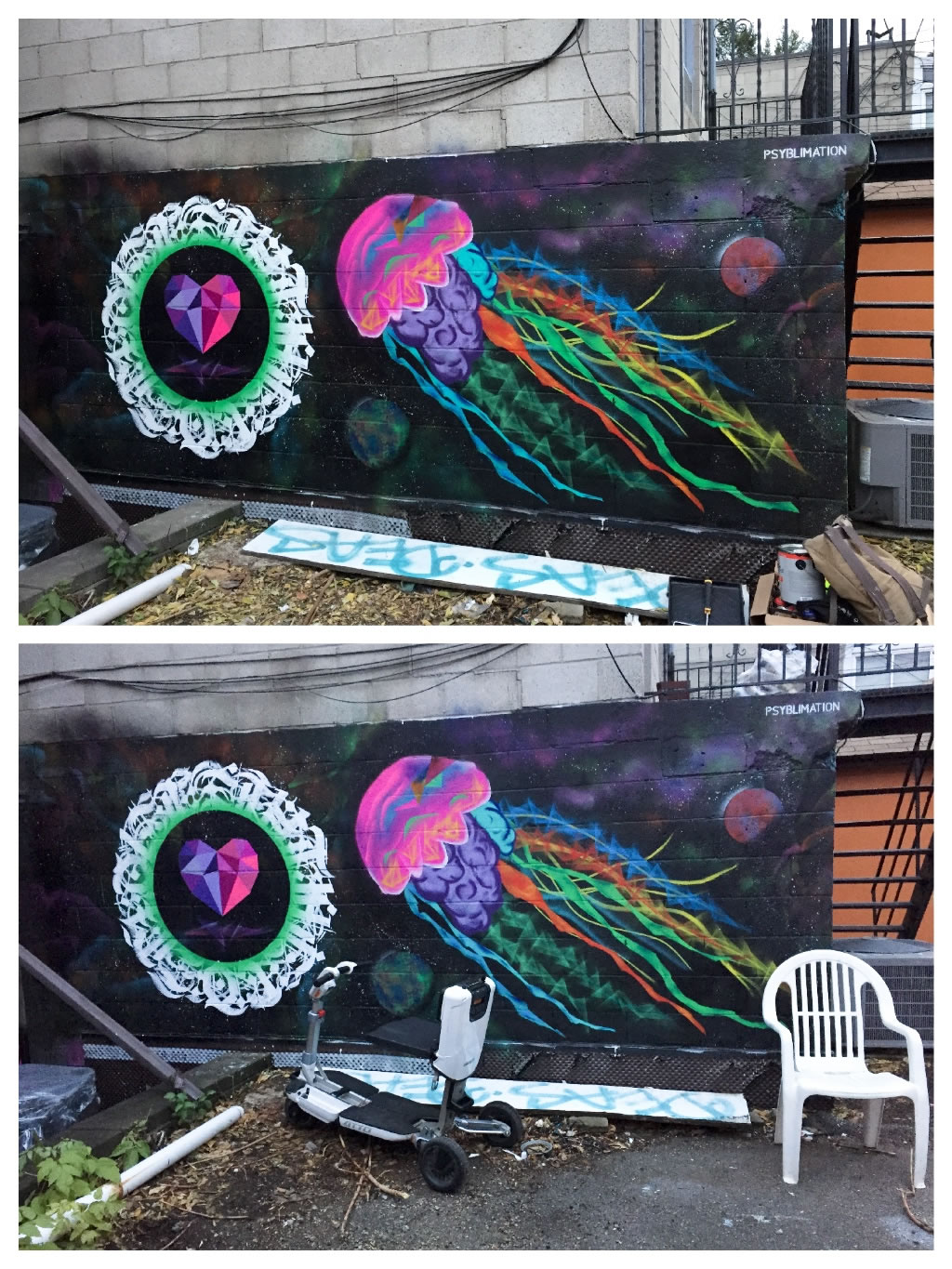 11) This is by | .Ċ.Ä.Ṯ.Ḧ.Ä.Ŕ.Ṩ.Ï.Ṩ. | @psyblimation (scooter not included)
Oriah Scott Mural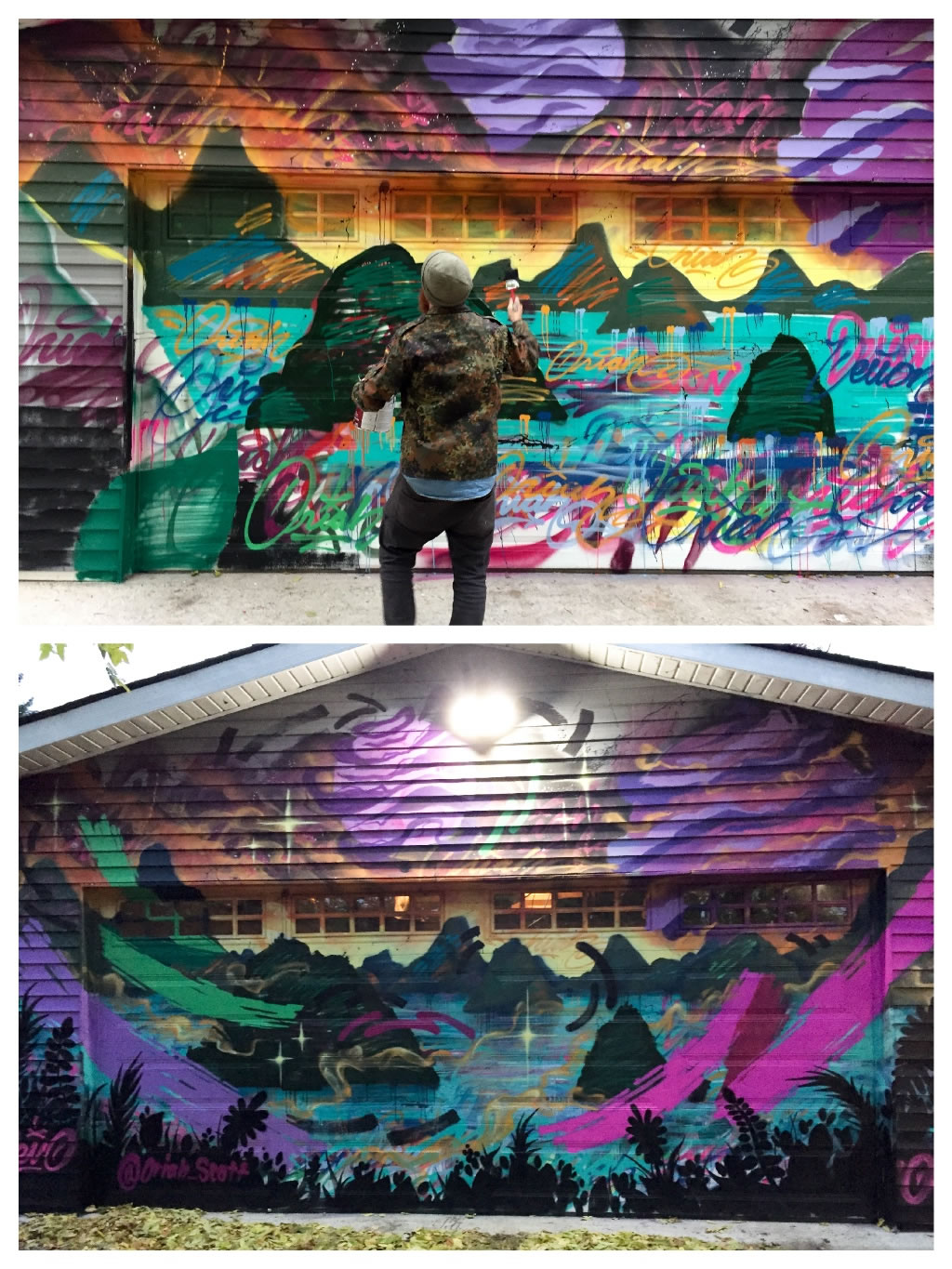 12) This is by Oriah Scott @oriah_scott
Leyland Adams Mural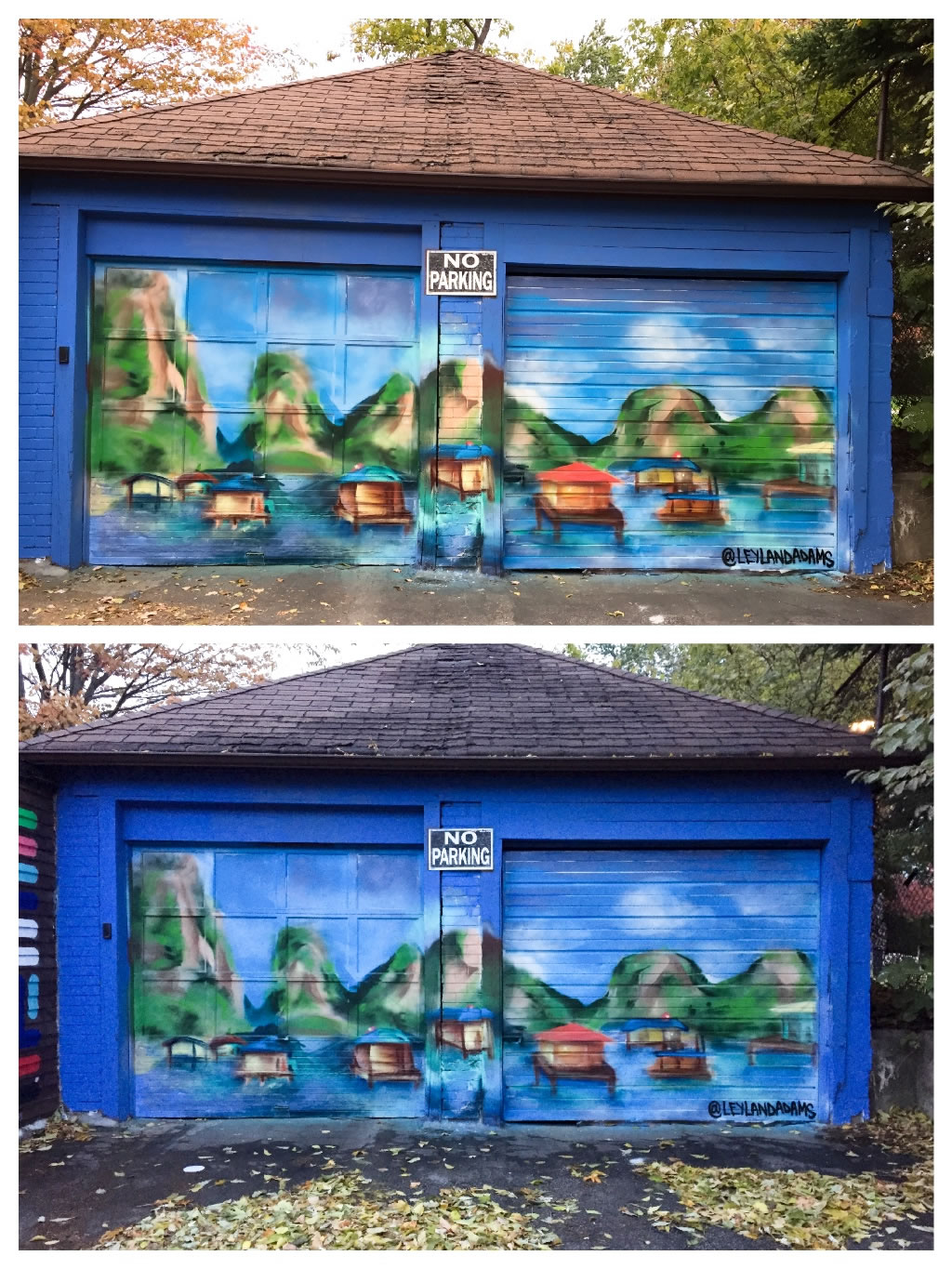 13) This is by Leyland Adams @leylandadams
Bkez Mural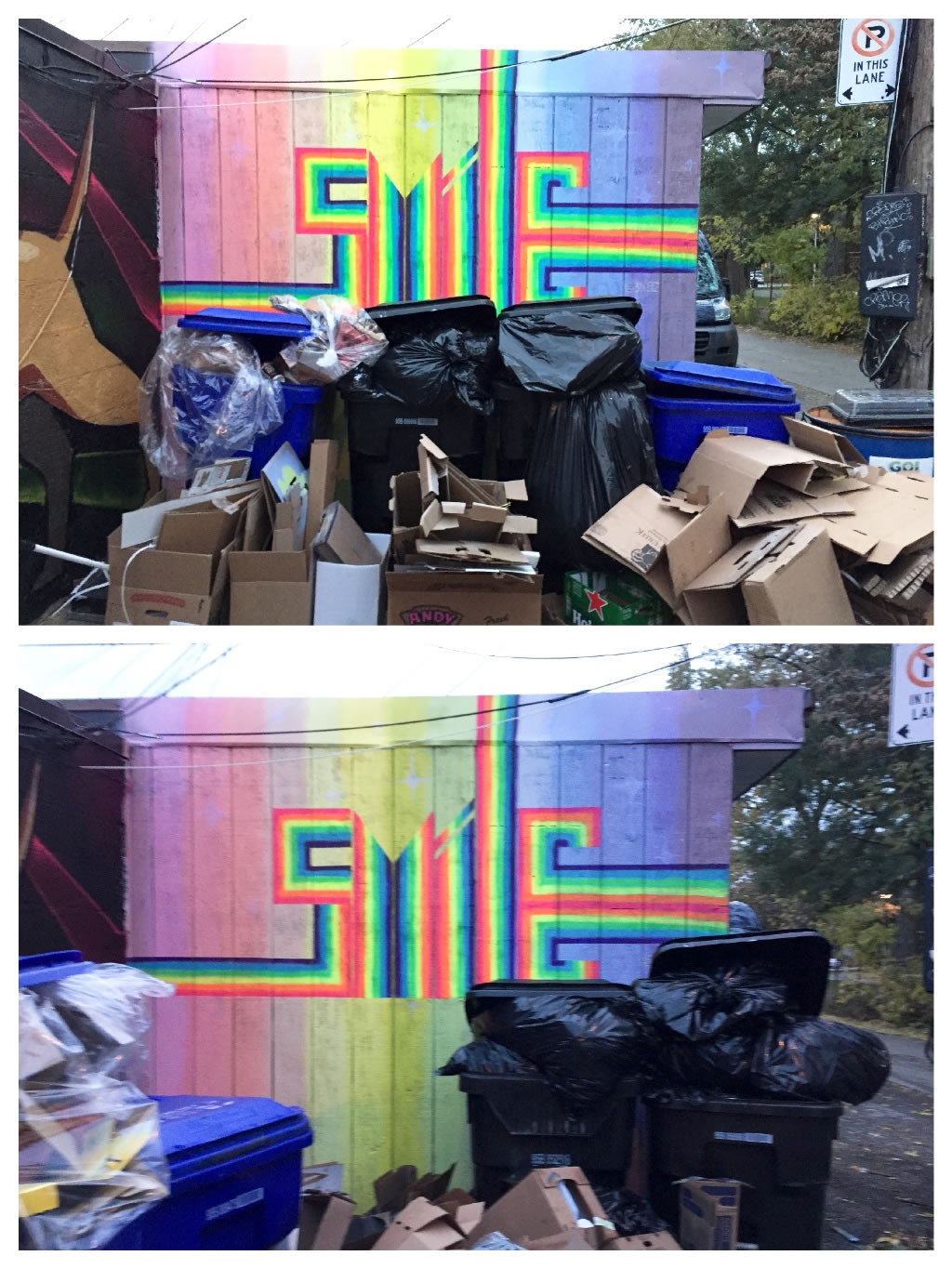 14) This is by @bkez Unfortunately I couldn't get a photo without the trash in front of it.
Unknown Artist Mural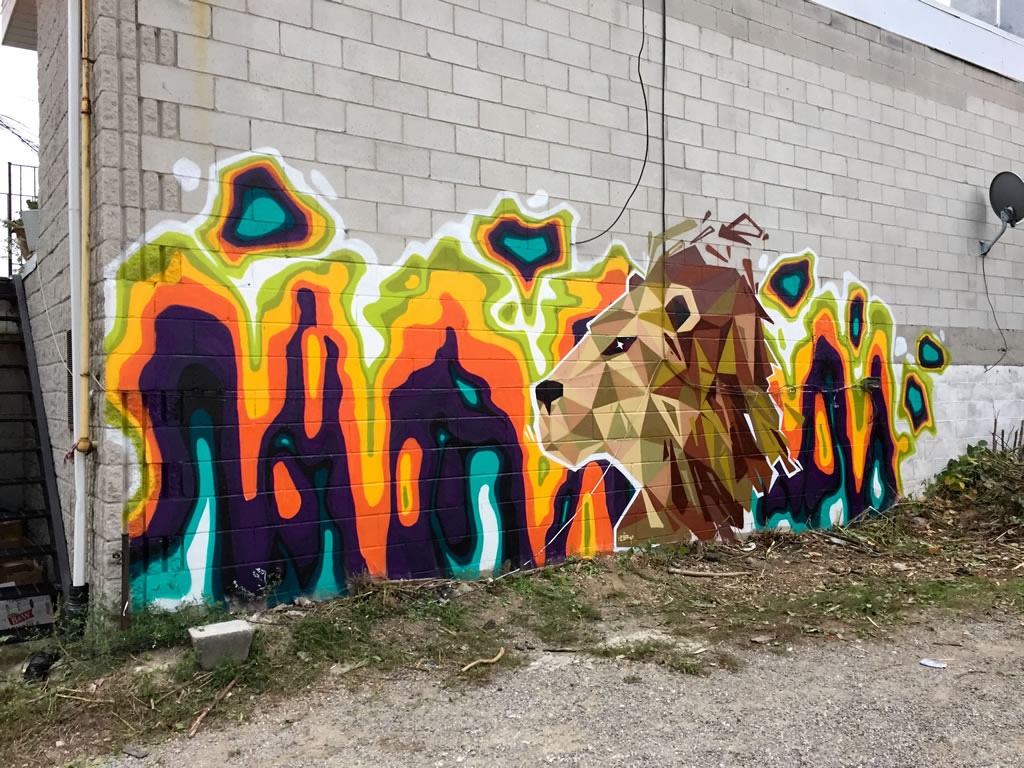 15) Another one that I don't know who this is by.. I will update when I find out.
Bomi Mural
16) This is by Bomi @bomitosangrantes
Unknown Artist Mural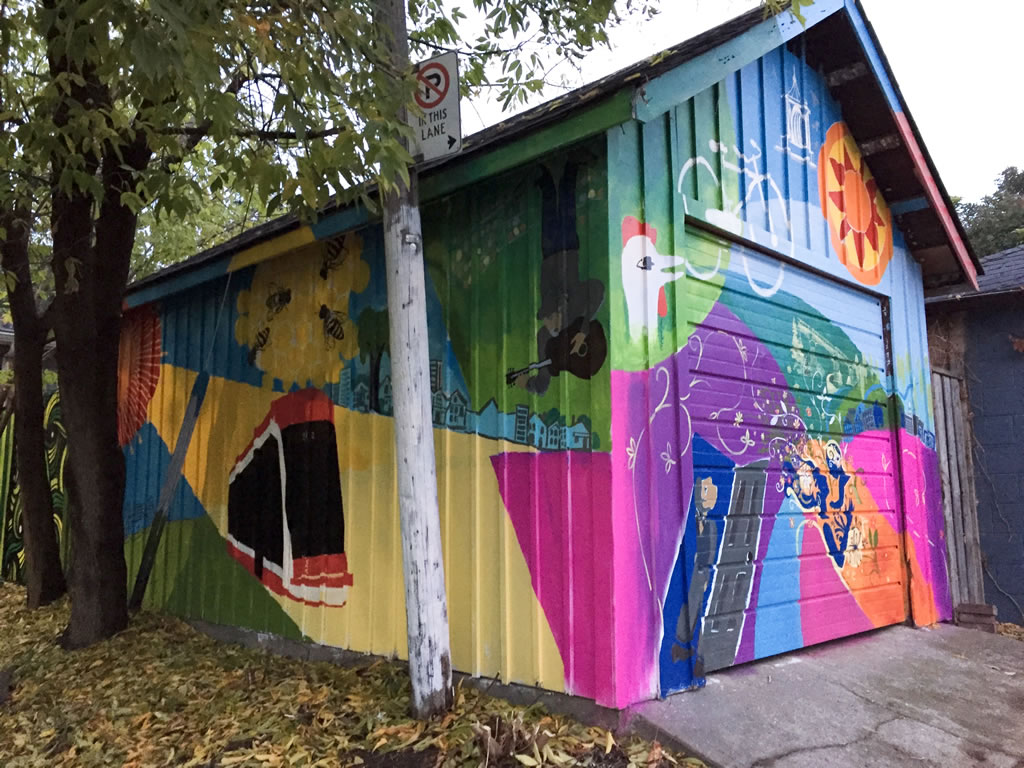 17) I should know who this is by because she had a sign with her name on it. I didn't take of the sign ! My oops !
Street Art Project by Brooke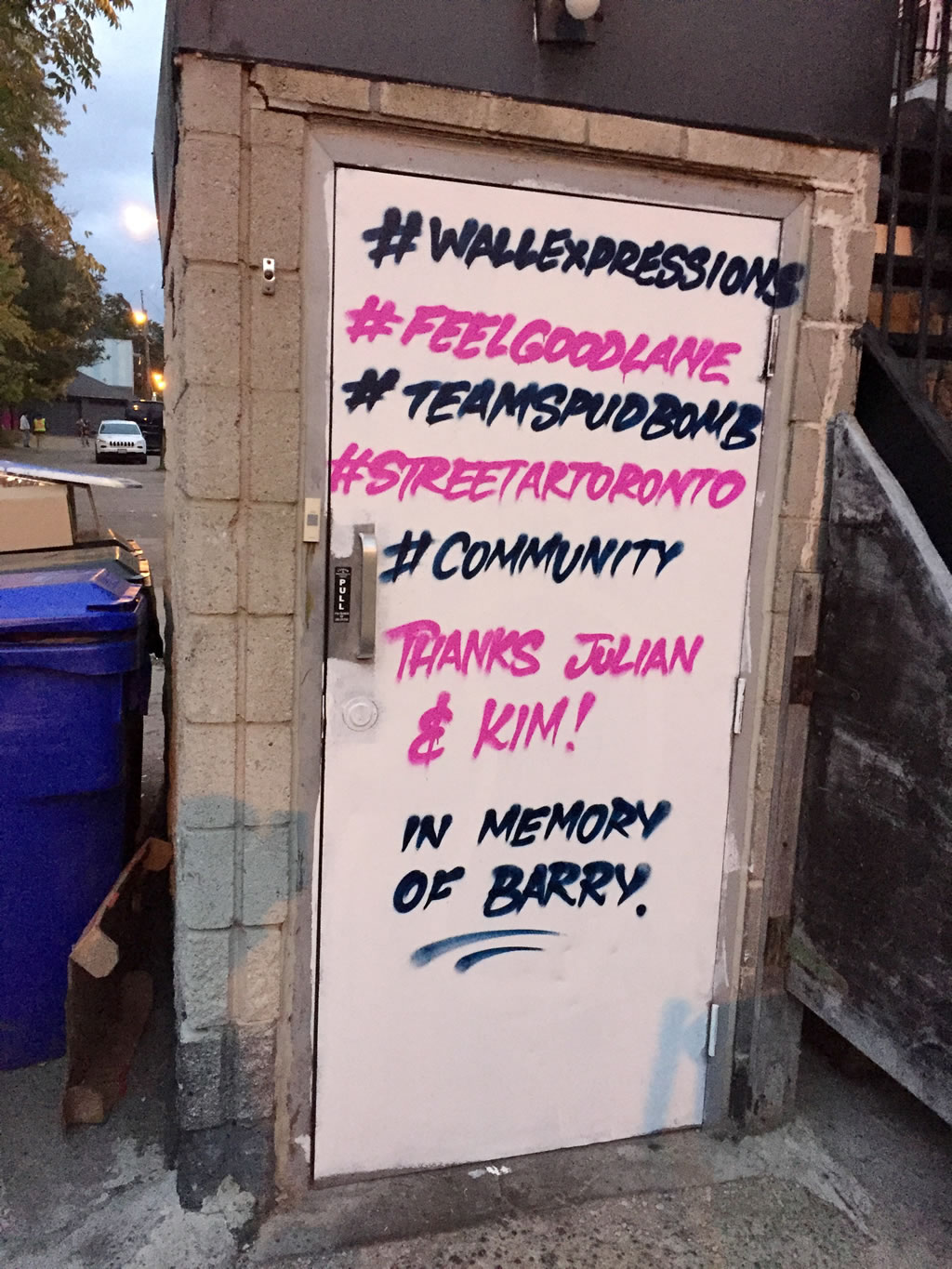 18) This again was all organized by Brooke @missladyoops and she says on her Instagram: "With the help, support and funding of @start_streetartoronto we were able to help bring their vision to life over 2 days … over 38 + murals went up over the weekend and it all ended with a HUGE community celebration… "
Toronto Street Art Graffiti Found Here: