Anya Mielniczek & Oriah Scott Collab Mural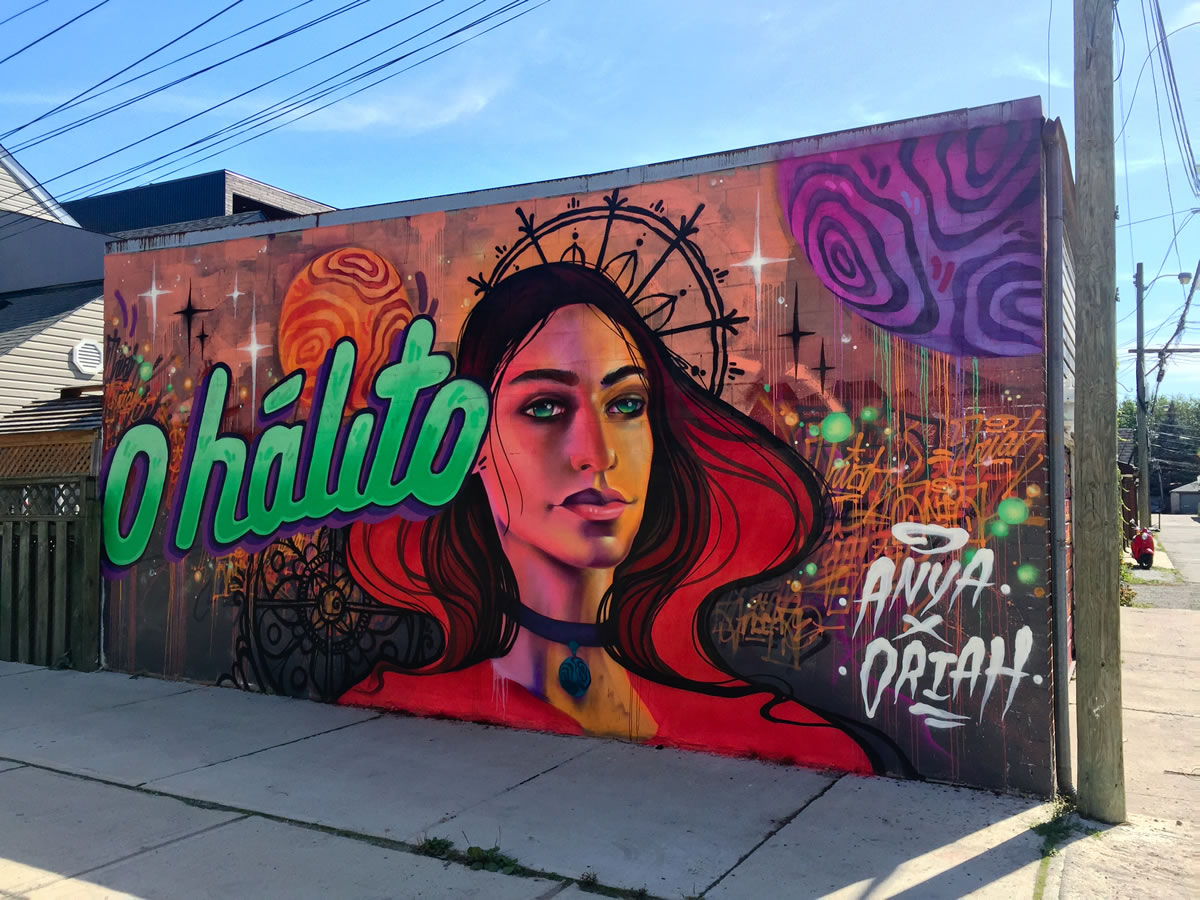 These artists Anya Mielniczek & Oriah Scott worked together to create this amazing mural to bring awareness about the environment.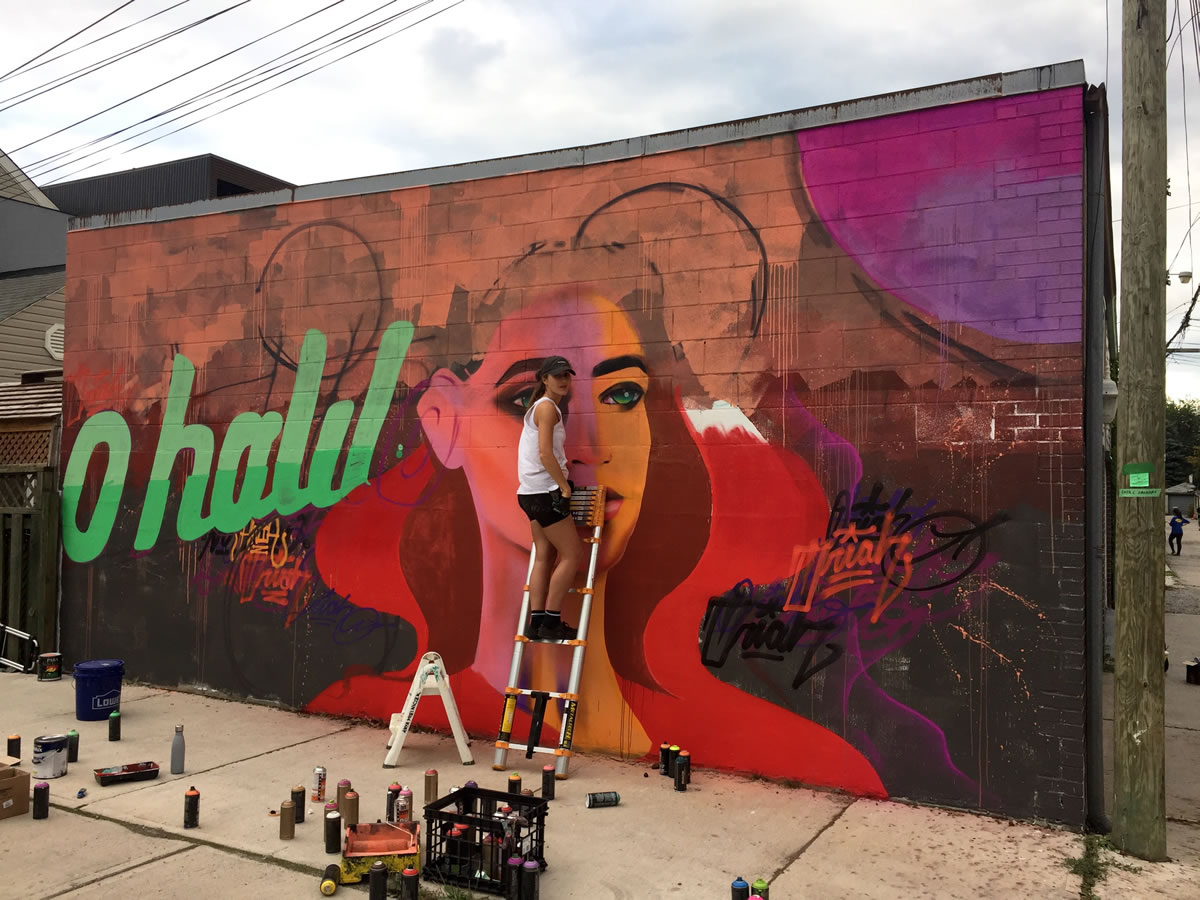 O hálito.. means the breath.
.
(goes without saying) breathing is vital for our survival.. as is good air quality and ecological wellbeing. Protected forests and plastic free oceans. Less pollution, destruction, disregard…
.
Today is the first day of Climate Week. Events are happening throughout the city to bring awareness, hope and solutions to issues that need our attention🔥
.
Right now🔥🔥🔥

Anya Mielniczek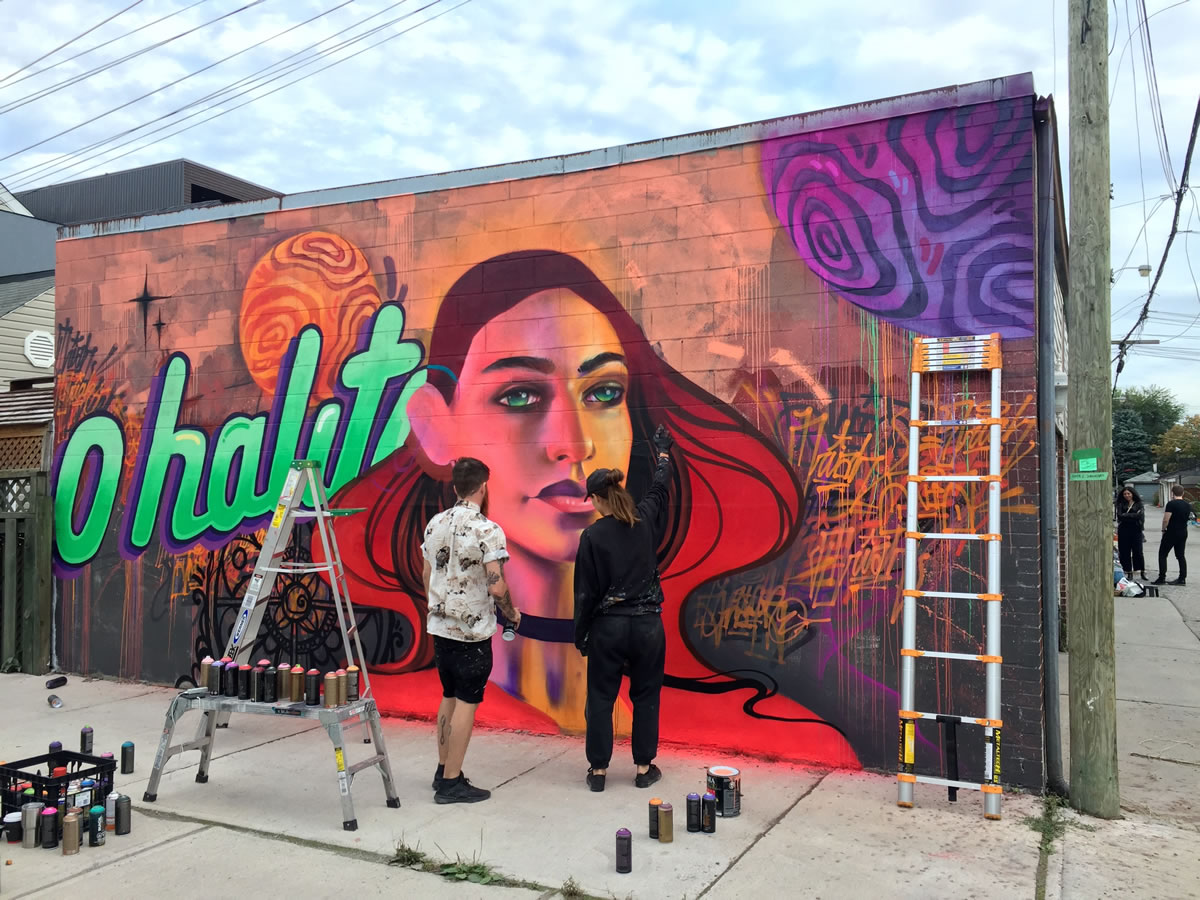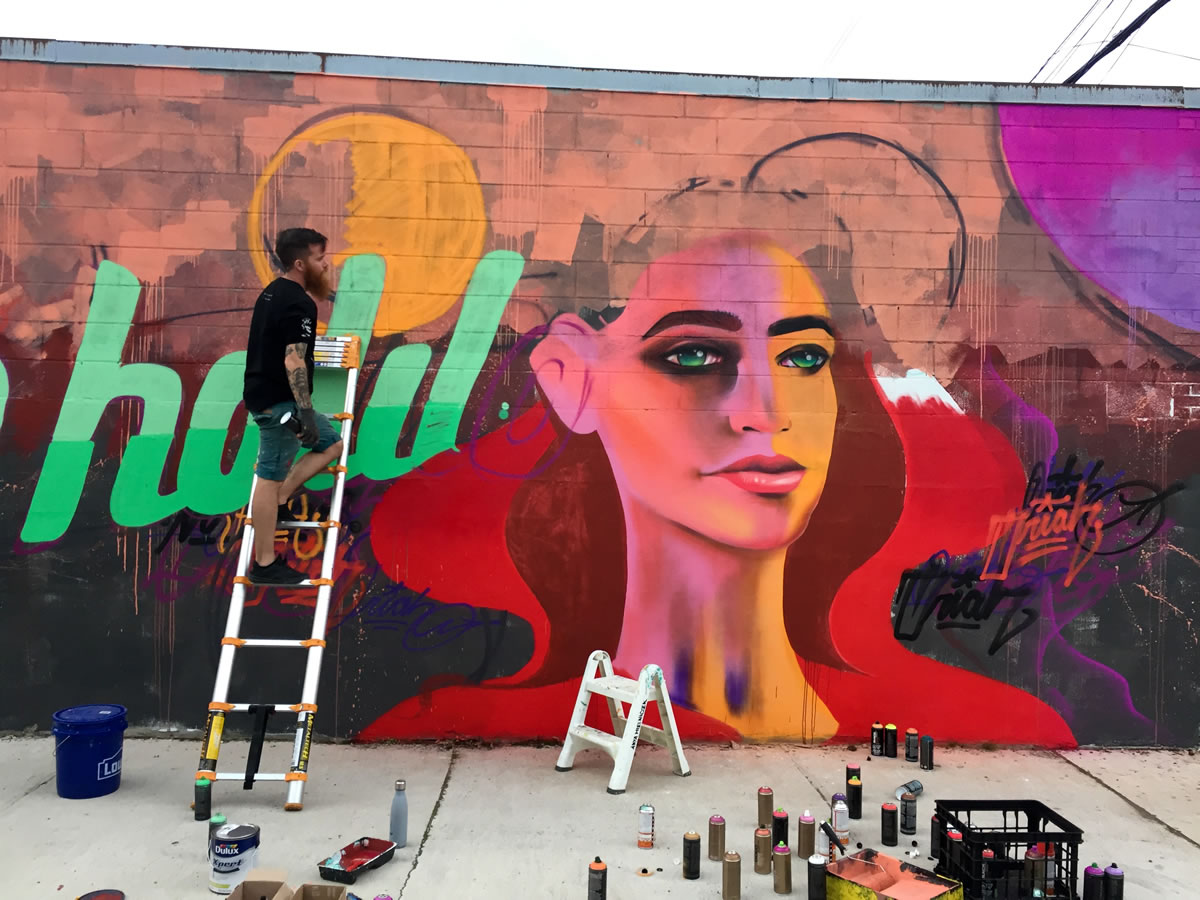 O Hàlito and the Pheonix @anyamielniczek and I rocked this out over a couple days for a recent project. We wanted to address the environmental catastrophes being perpetuated by humanity. We chose the phrase 'O hàlito' meaning 'the breathe' in Portuguese as a nod to the Amazonian Forest fires that rage to this day. Fires created to maintain societies gluttony for growth. A growth that may irreversibly decimate the worlds lungs, the Amazon. Lungs that sustain life on our pale blue dot.
.

Oriah Scott

Toronto Graffiti Street Art Found Here:
Sadar aka Blazeworks Mural
This is one that I noticed by Blazeworks over a month ago.. but there's always been a photo shoot in front of the wall every time I went by.
1-2) Last week I got a decent picture or two….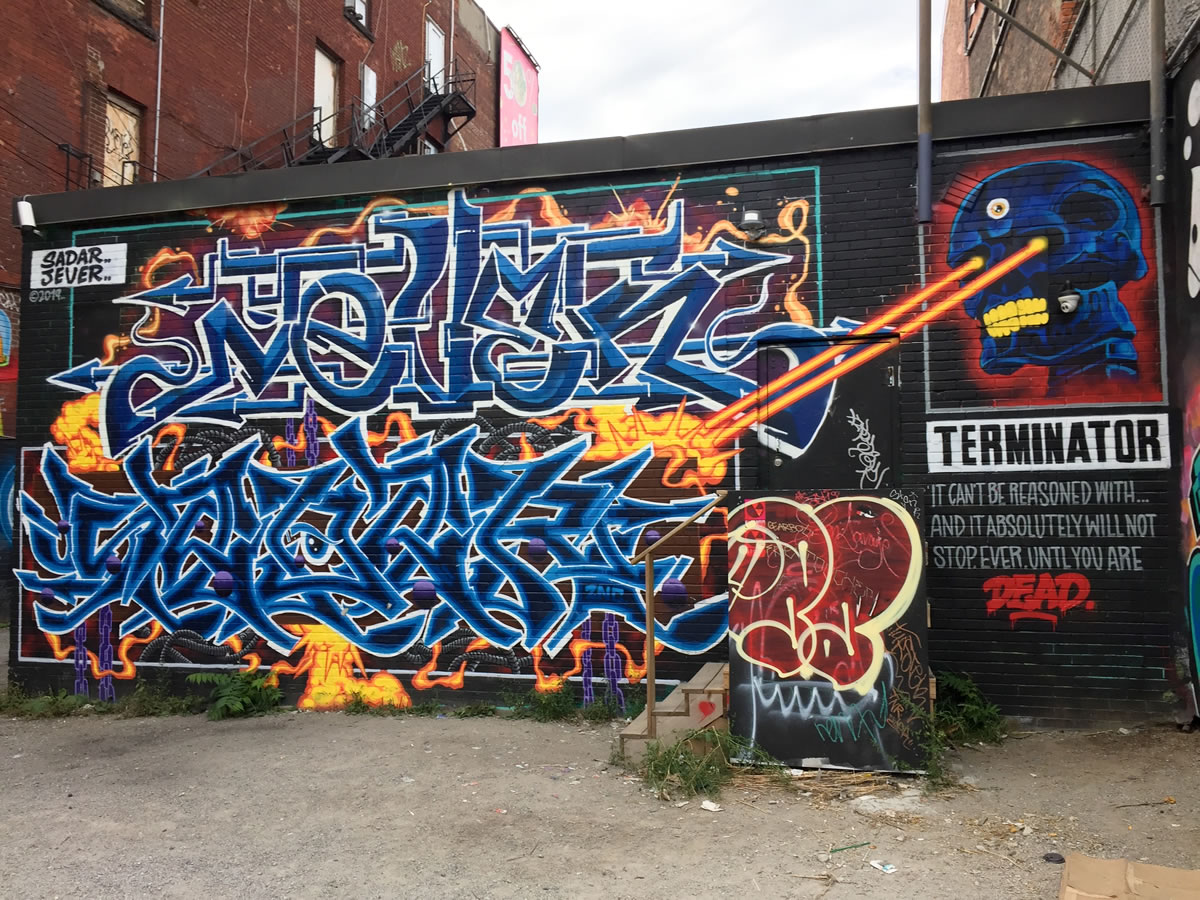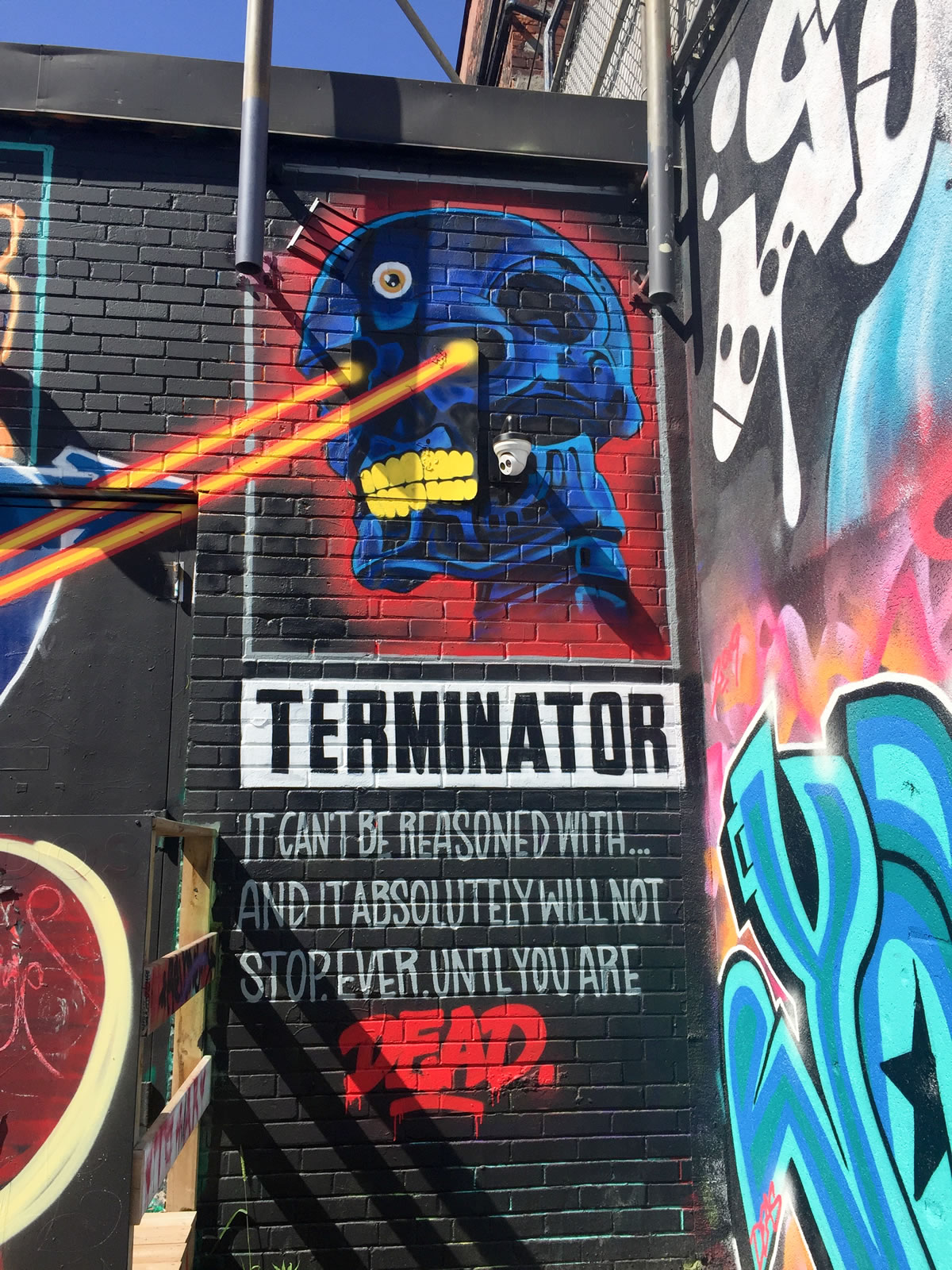 He says on his IG and I will quote:
"Terminating walls with @ehdaan_ , thanks for your effort on this one homie! Inspired by the Terminator comic book series called "Tempest". Definitely worth a read. Such a great story, amazing artwork, and well designed"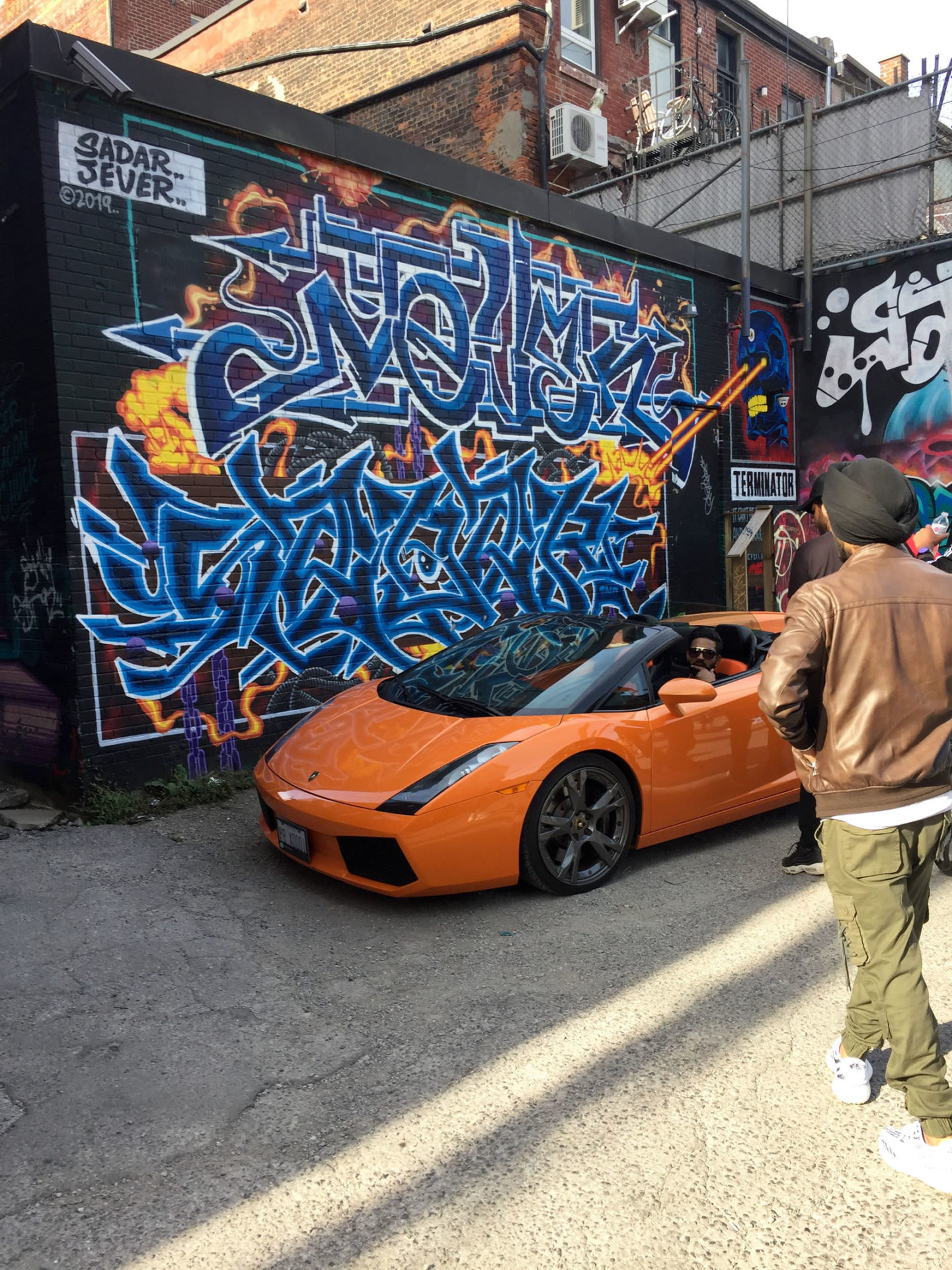 3) One day I went by and there was this very expensive car parked in front of the mural. There were a whole bunch of men taking pictures of the guy in the car in front of the mural. Who they were I do not know..
FYI
It says another Terminator Movie is coming out October 23rd that is called Terminator: Dark Fate with Linda Hamilton.
"Sarah Connor and a hybrid cyborg human must protect a young girl from a newly modified liquid Terminator from the future."
So now you know !
Toronto Graffiti Street Art Found Here: