Butterfly Laneway 2019 Mural Project
Back on June 21st the 3rd annual Butterfly Laneway Mural Project took place. Nick Sweetman has been organizing them since 2017. He also paints a mural himself. It's a lot of work ! He has to organize all the artists and sort through the submissions. He has to communicate with all of the homeowners and get their permission to paint on their property. There's also the budgetting and supplying all of the materials for this project. Basically, it's a whole lot of work. Somehow he gets it all done on top of working on his other projects.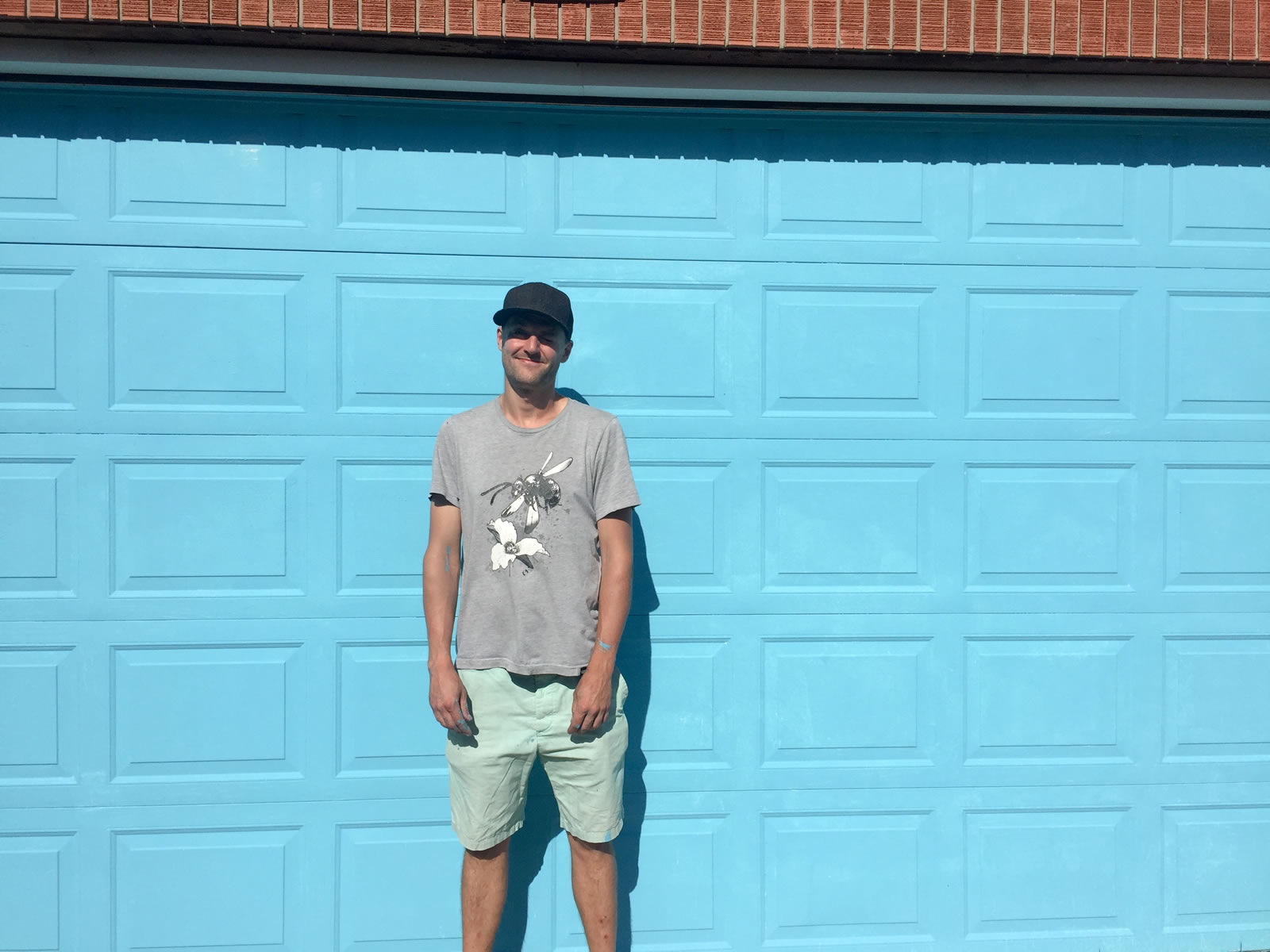 That is Nick !
I found this information about him on his Mural Routes profile.
Inspired by the stories he read as a child, and later Pop Art and Surrealism, Nick was also awestruck by the world of graffiti, constantly looking out for new pieces by his favourite artists, and collecting his findings in photos. Visiting England in 2008, he saw a street art exhibition at the Tate Modern and admired the towering murals by artists from around the world transforming London's walls. The experience impressed upon him the power of public art and inspired him to explore painting on a larger scale, and projects that had the potential to transform the cityscape in the same way.

Mural Routes
I'm going to break this project up into a few different posts.. otherwise it would be a really massive post ! I already posted the mural that he did with Christina Mazzulla. Here are some others. I am posting the before and afters as you can see.
3TR Mural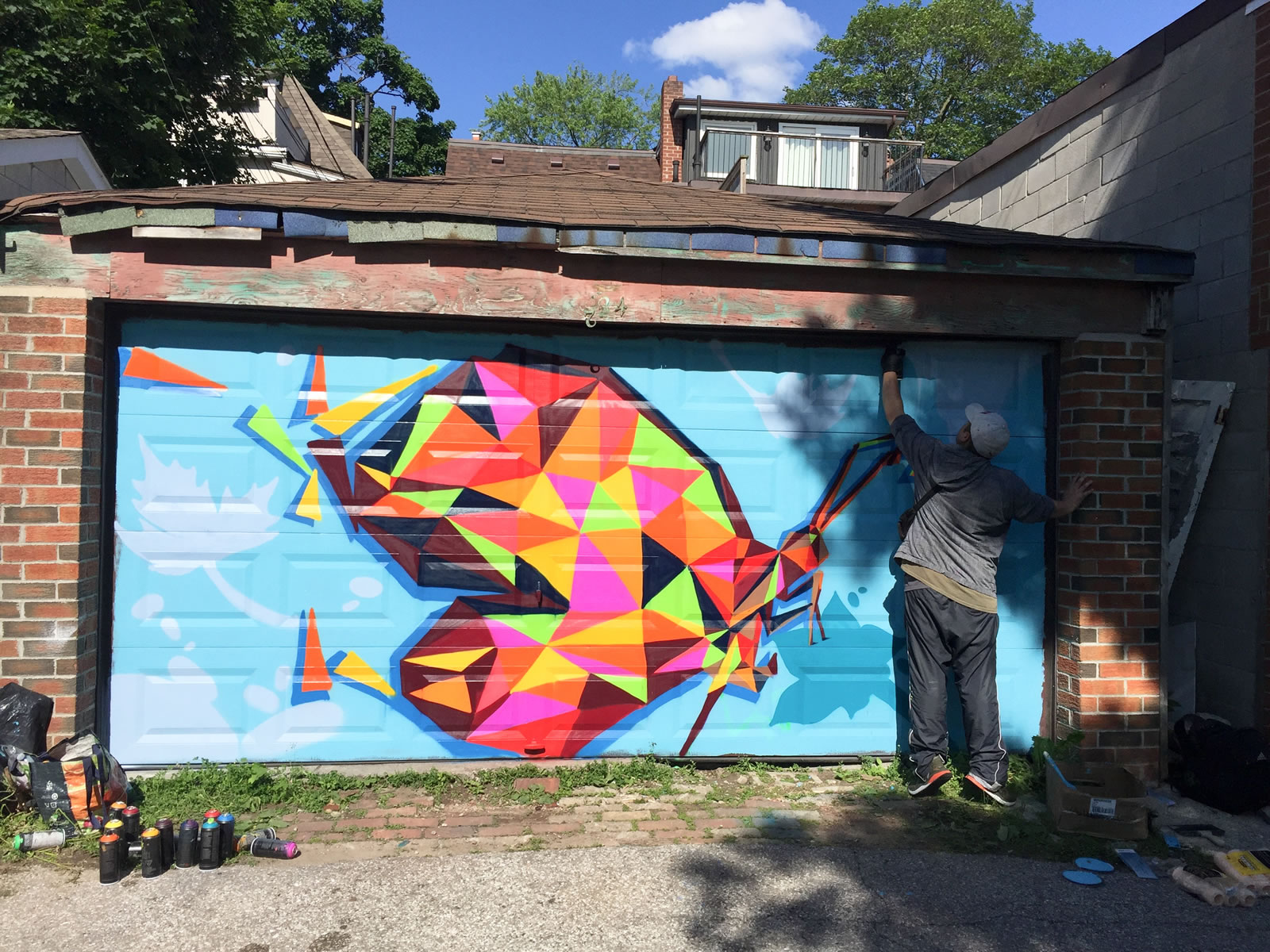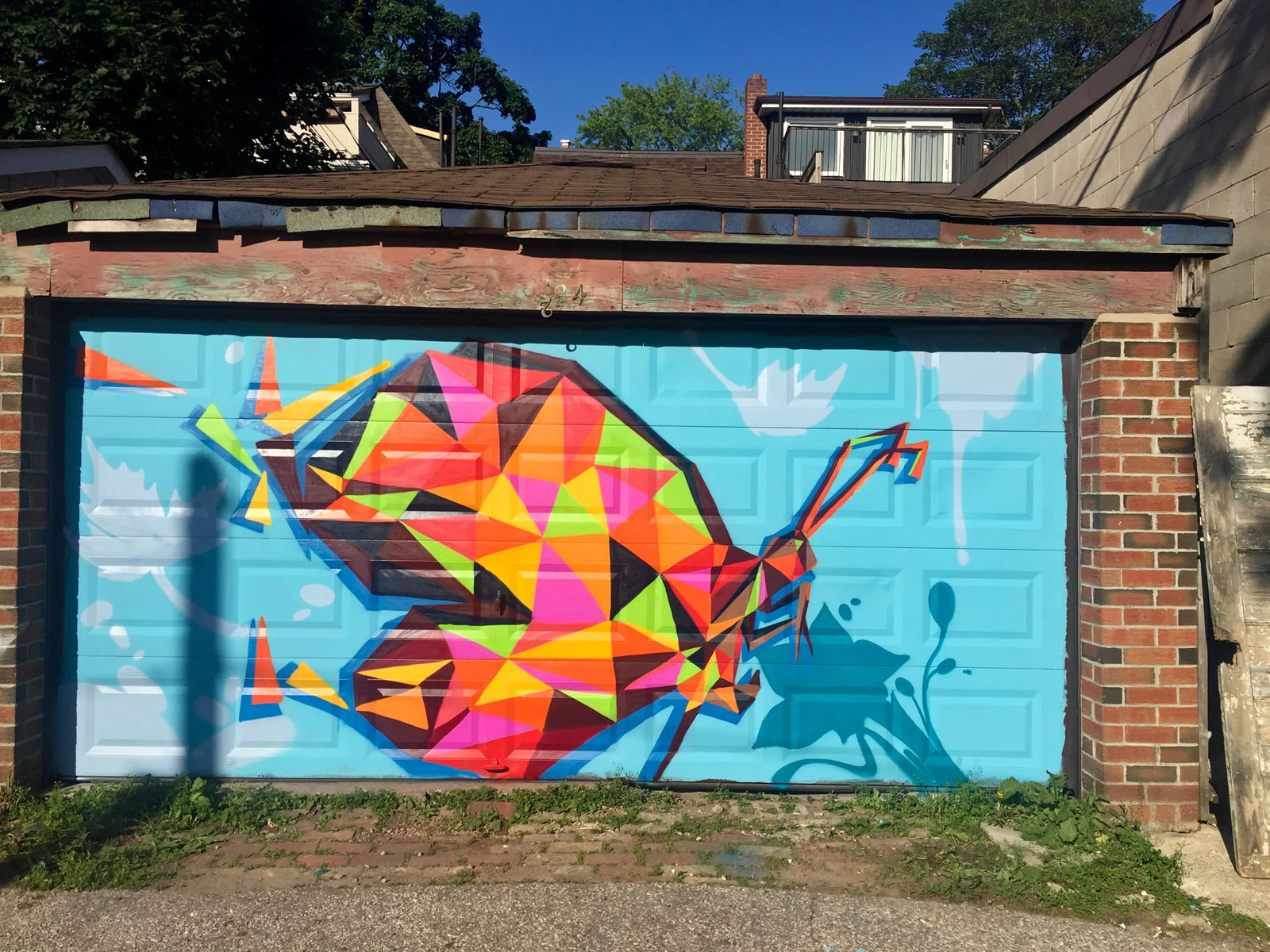 This is an artist that I know very little about. His Instagram hasn't been updated in awhile either. He just has the flags of Colombia and Canada on his profile.
He painted another butterfly last year.
Anya Mielniczek & MSKA Collaboration Mural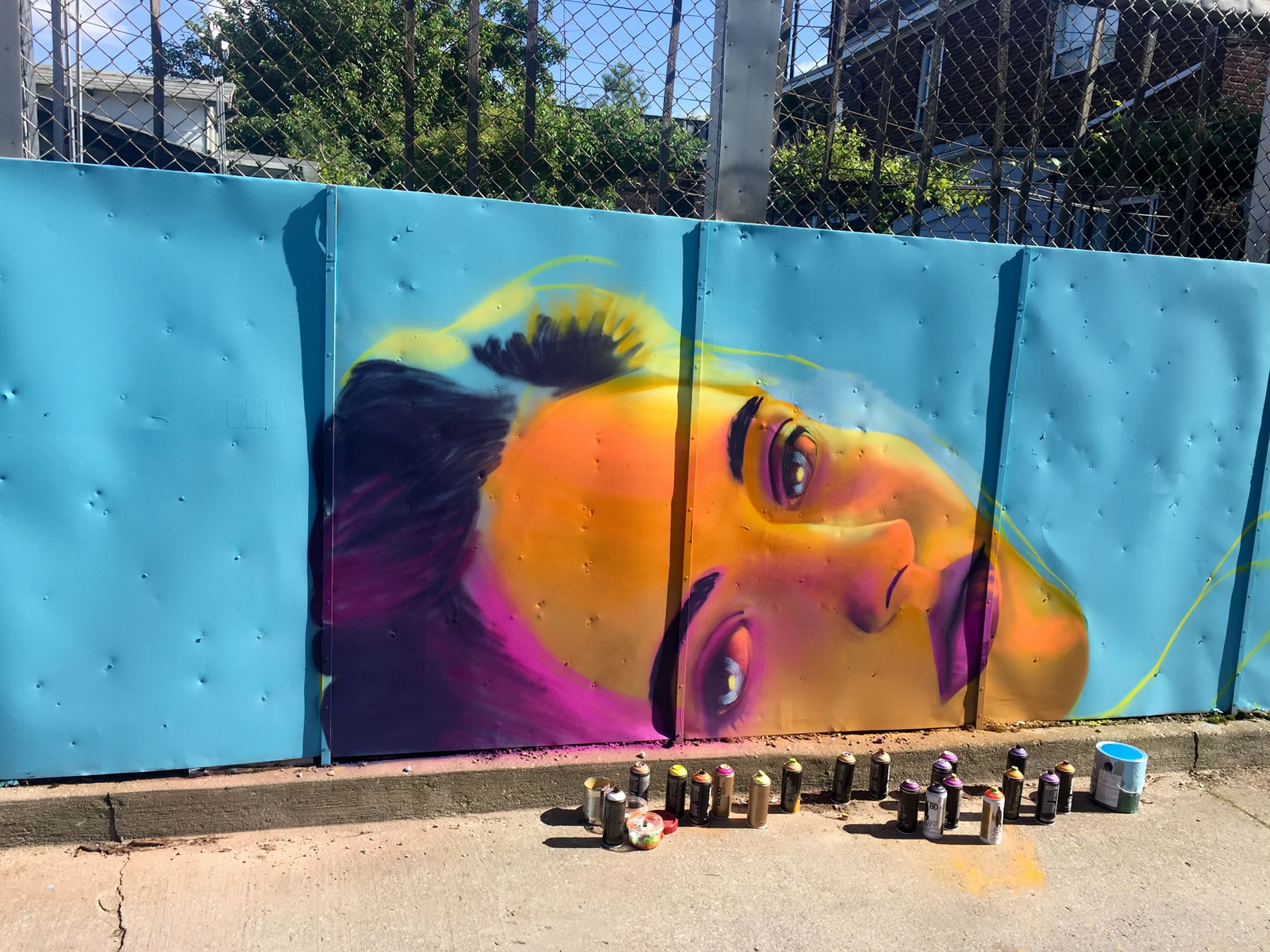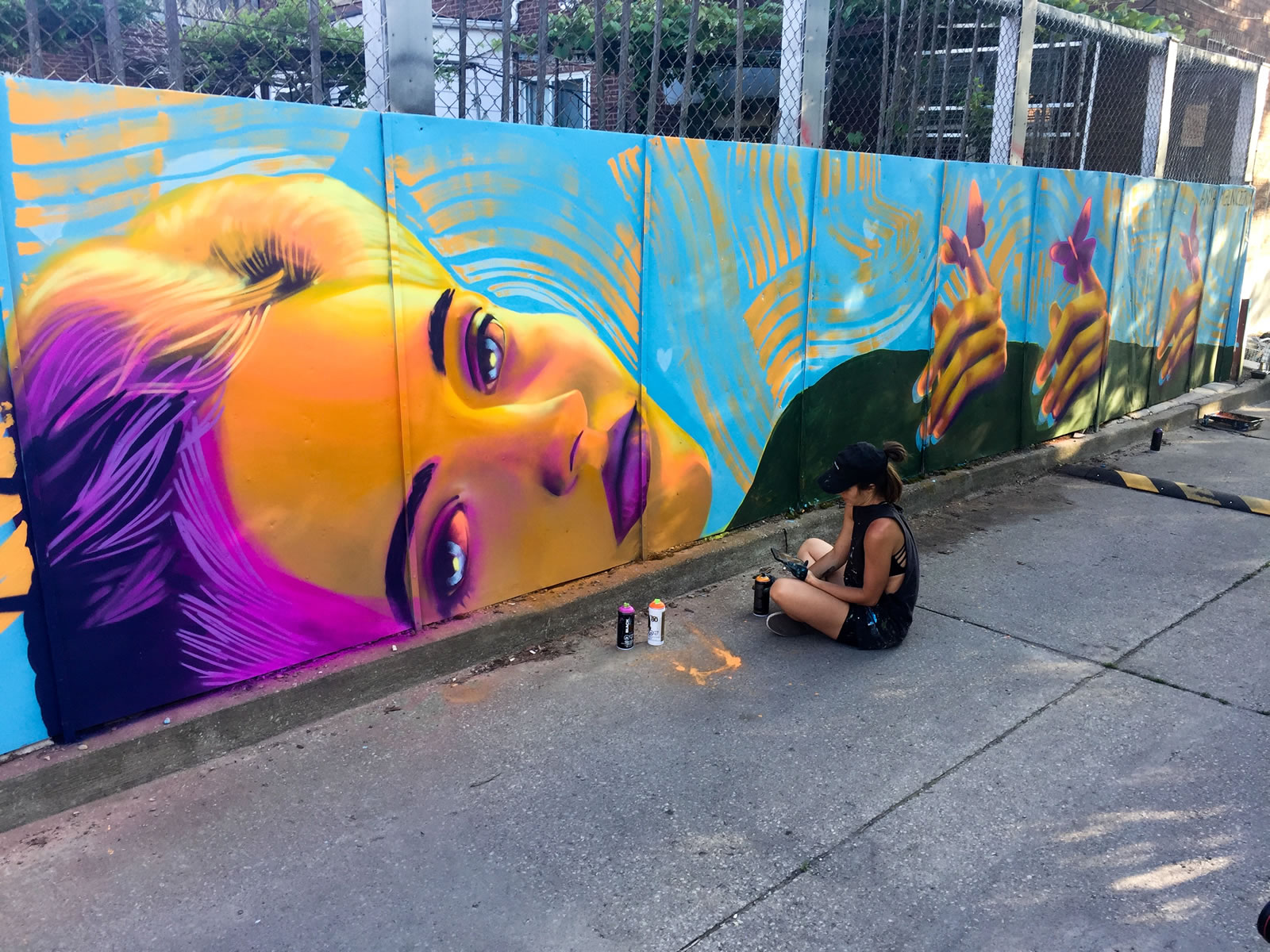 Anya and MSKA worked on this mural together. First Anya painted the face and the hands, then later MSKA worked on the flowers and other details.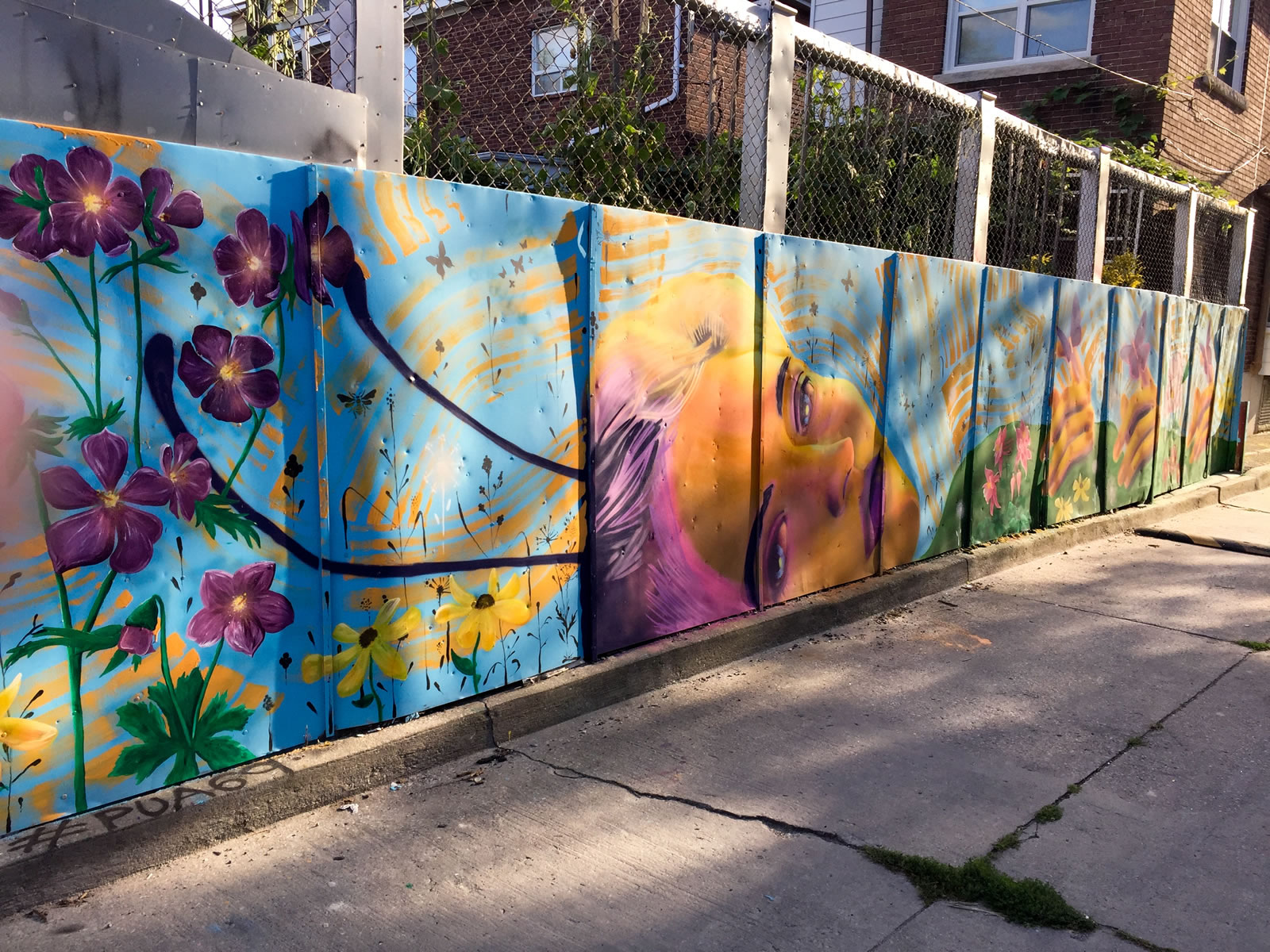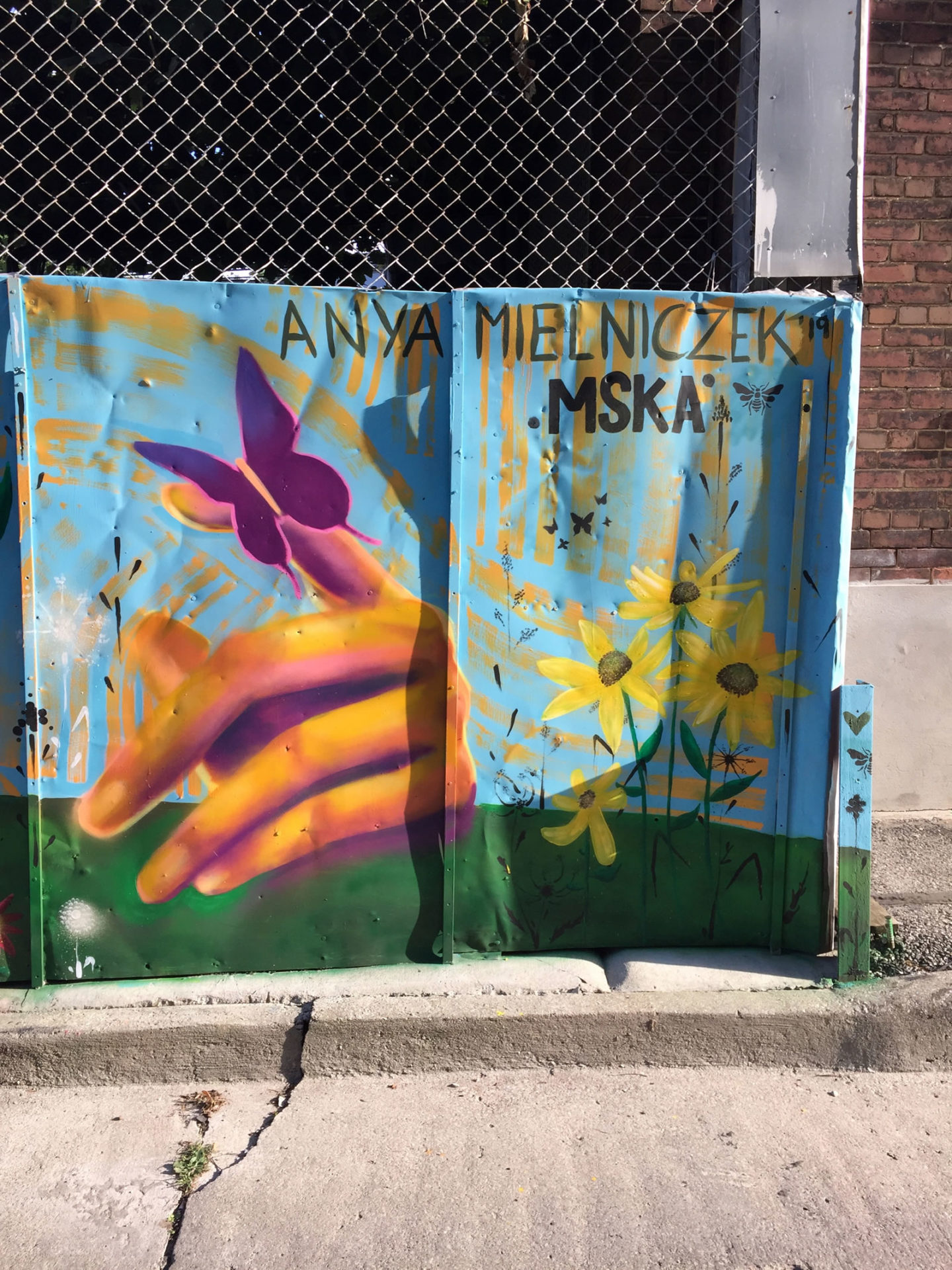 From Anya's website.
Born in 1990, Anya Mielniczek is a Toronto based Polish-Canadian artist who grew up between the city in Canada and the country sides of Poland. As a mixed-media artist, her work explores combinations of both fine art and street dirt mediums.

anyamielniczek.com
You can see more of MSKA's work on her Instagram.
Blazeworks Mural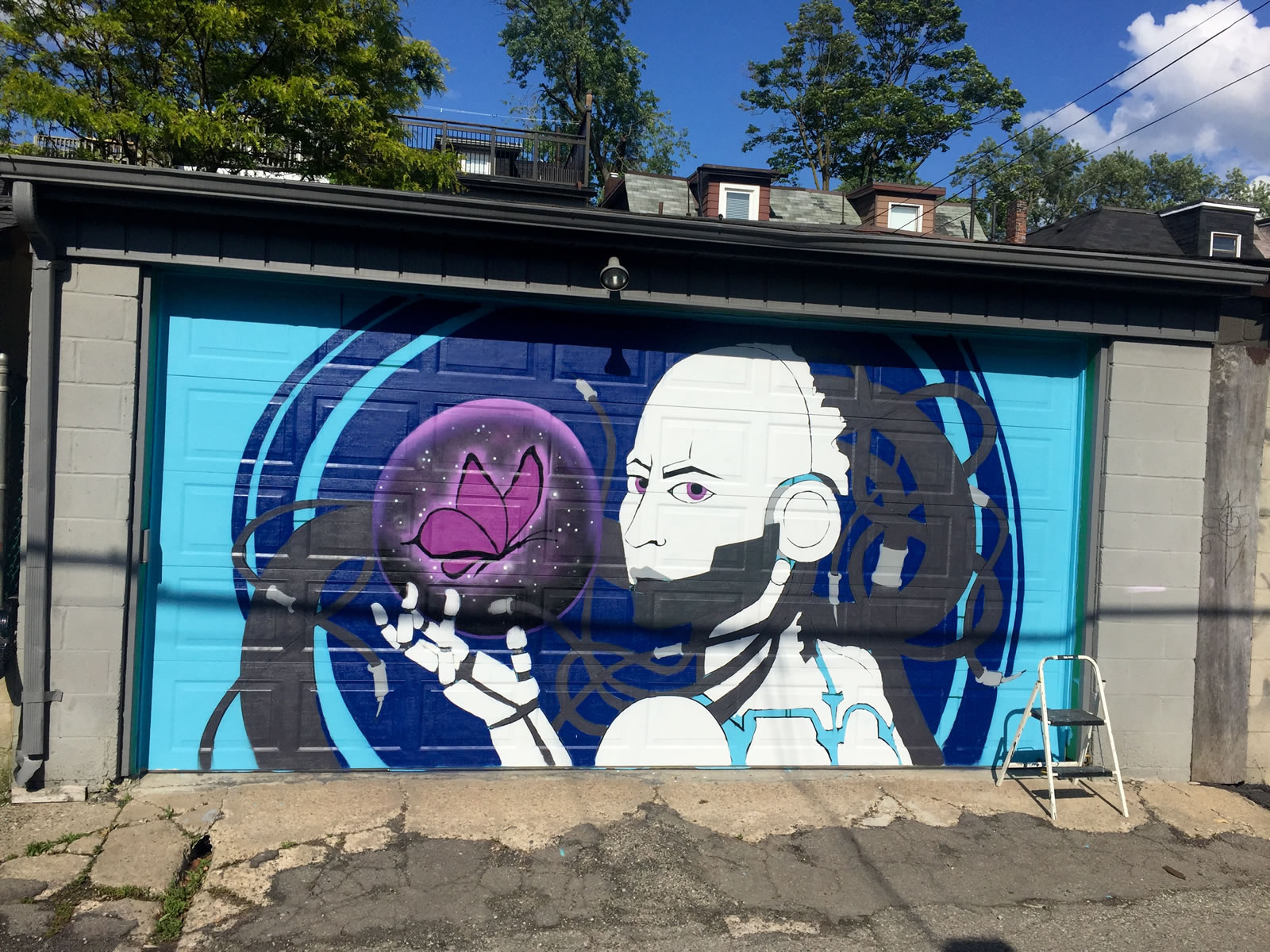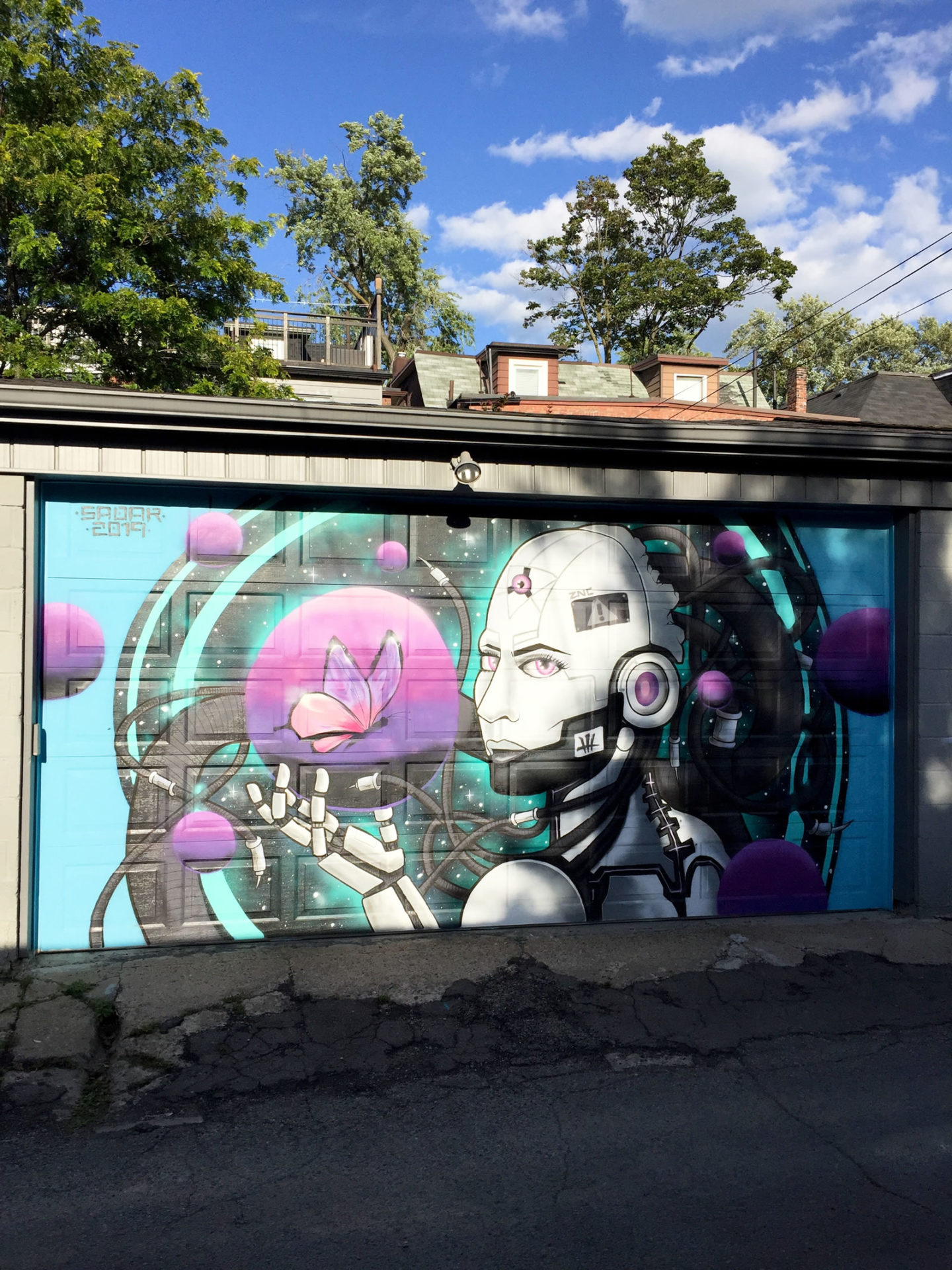 Blazeworks also goes by his graffiti name which is Sadar.
I found this on his Instagram:
Crop of a new digital sketch for a mural project I'm working on this week. I've really been inspired by dystopian futures and sci-fi movies / books lately so I think I'm gunna roll with it. I find the merging of technology and humanity so interesting. Done using @procreate on the 2018 iPad Pro. Stay tuned! 👽

Instagram
Planta Muisca Mural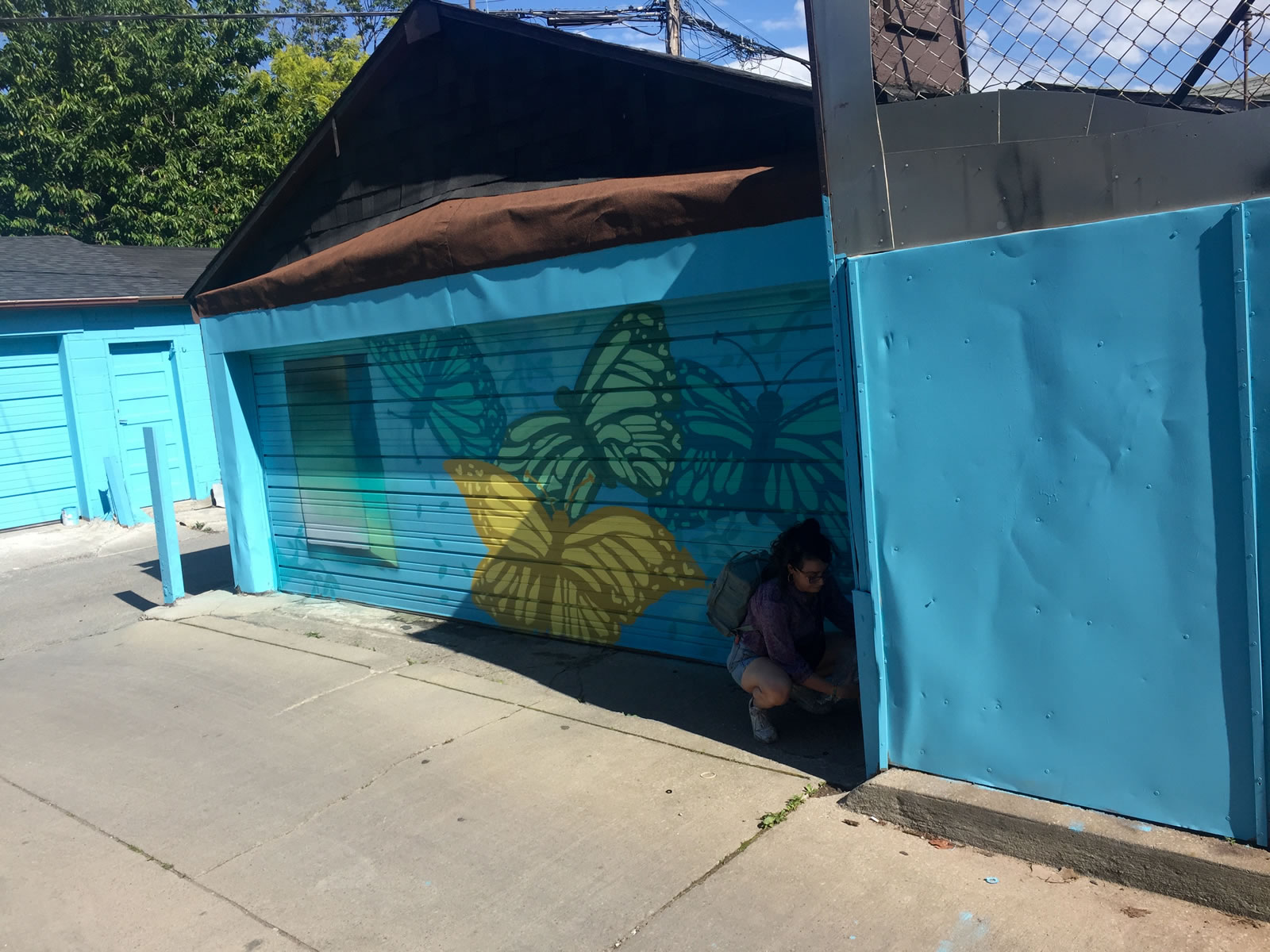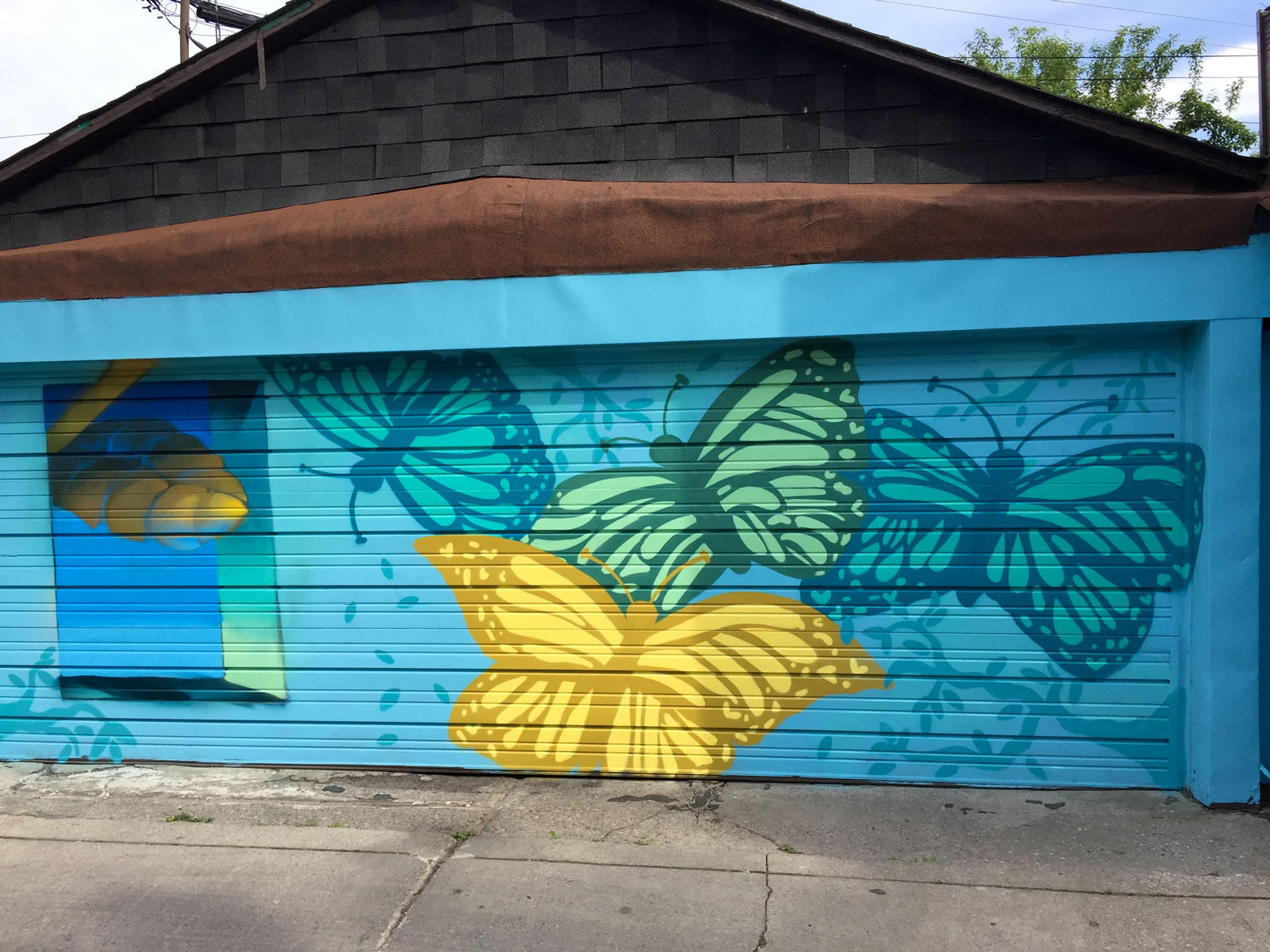 Planta Muisca is also from Colombia and you can find out more about her on her Instagram account.
Kalkidan Assefa Mural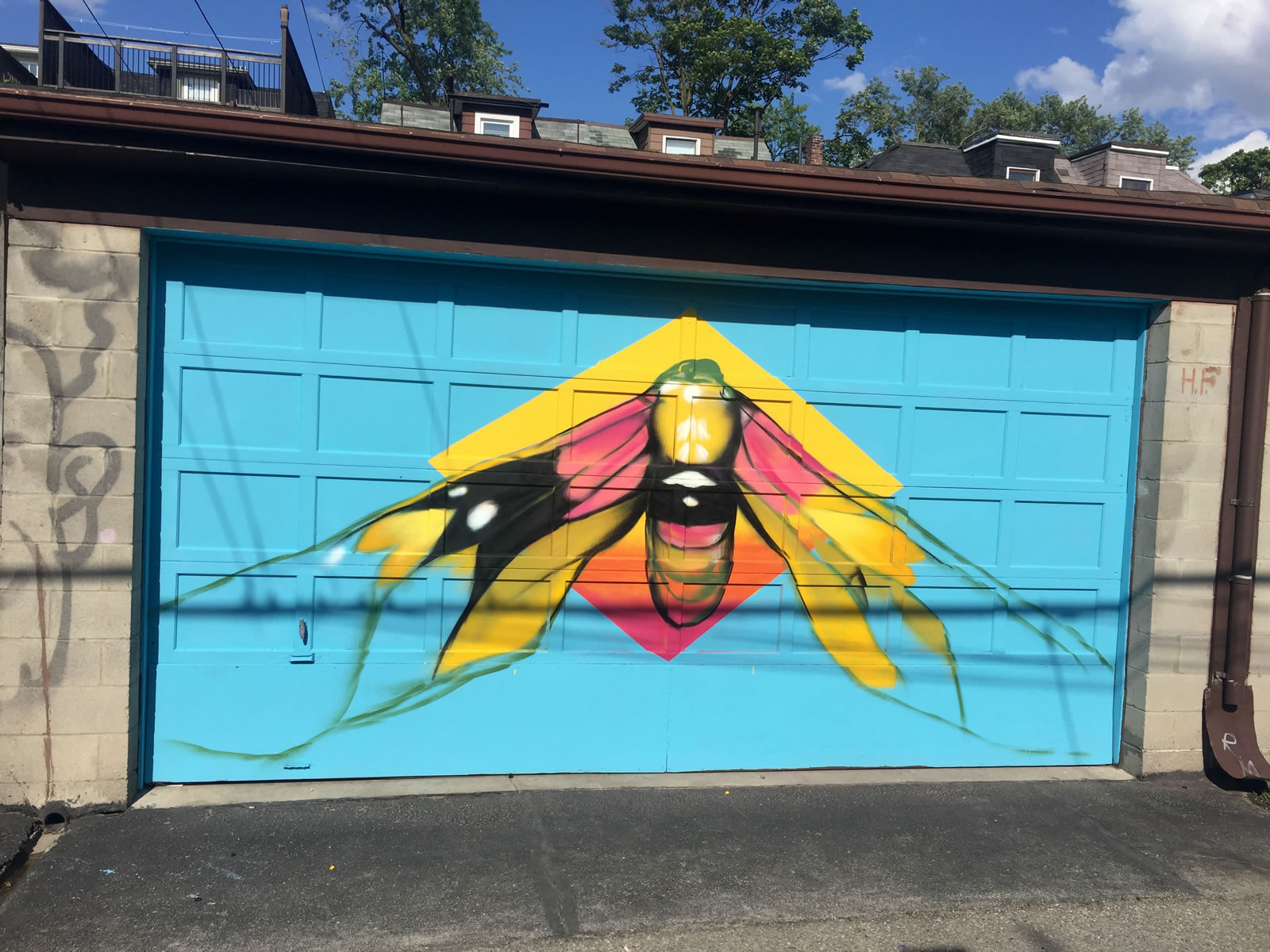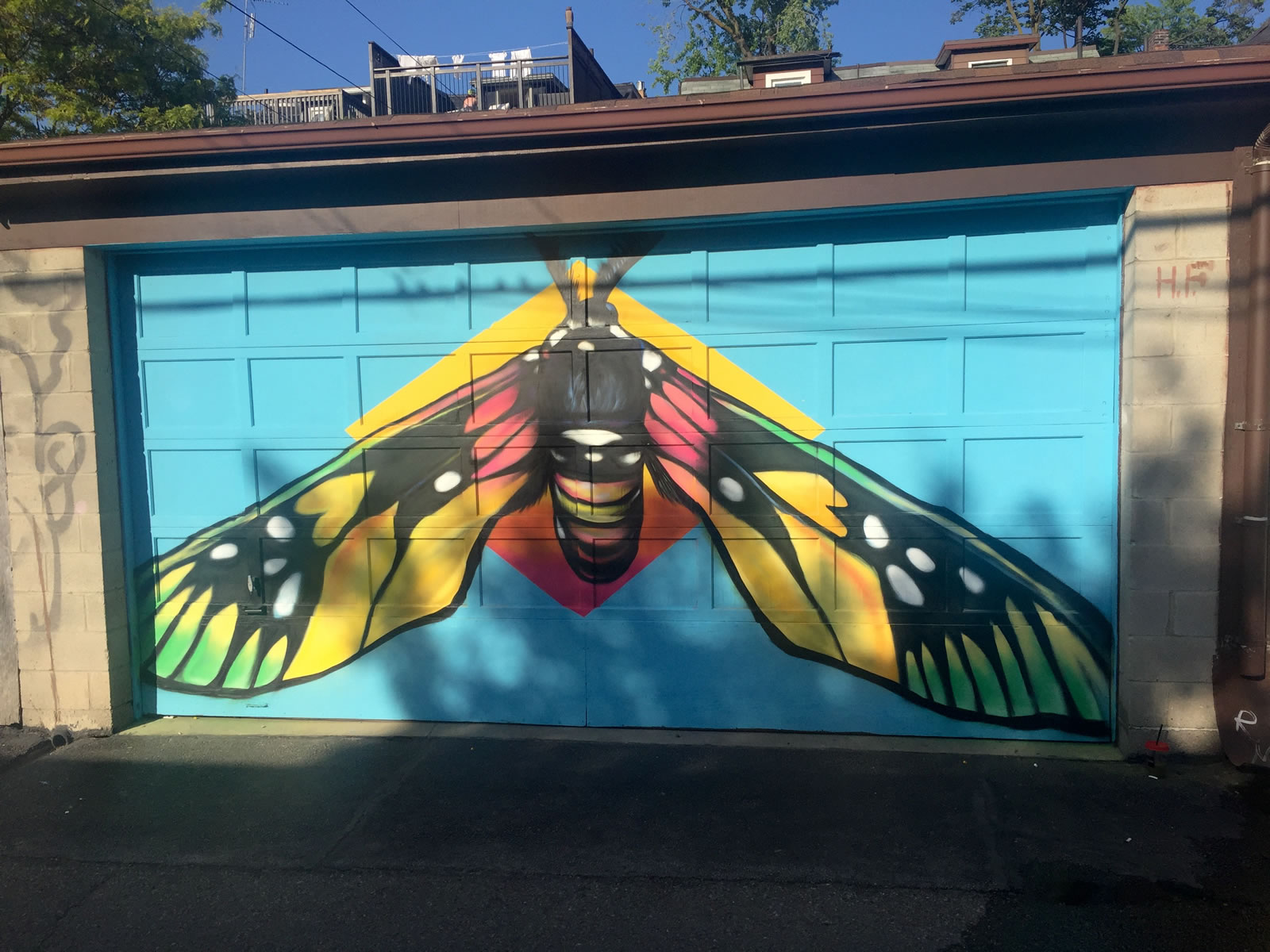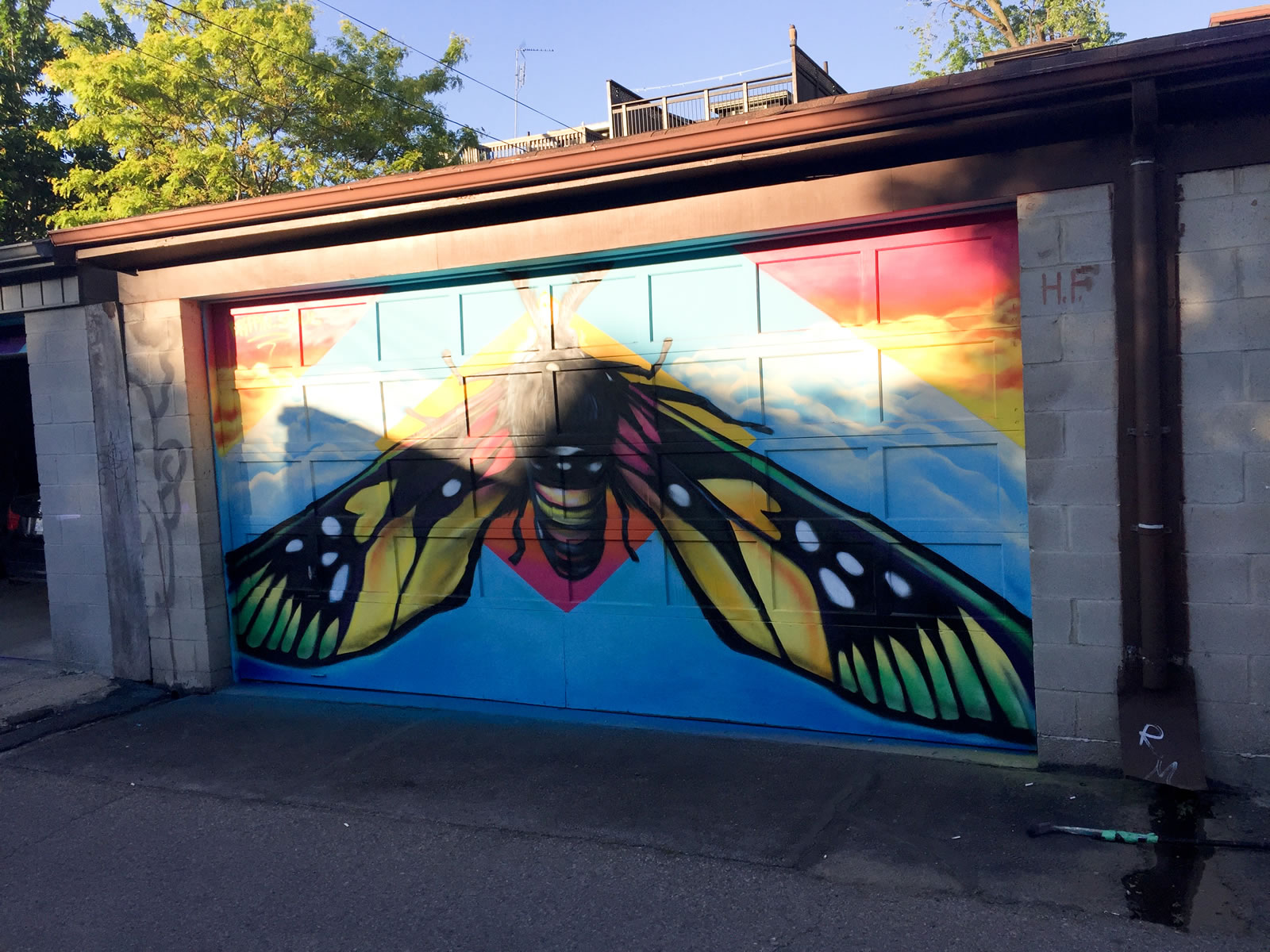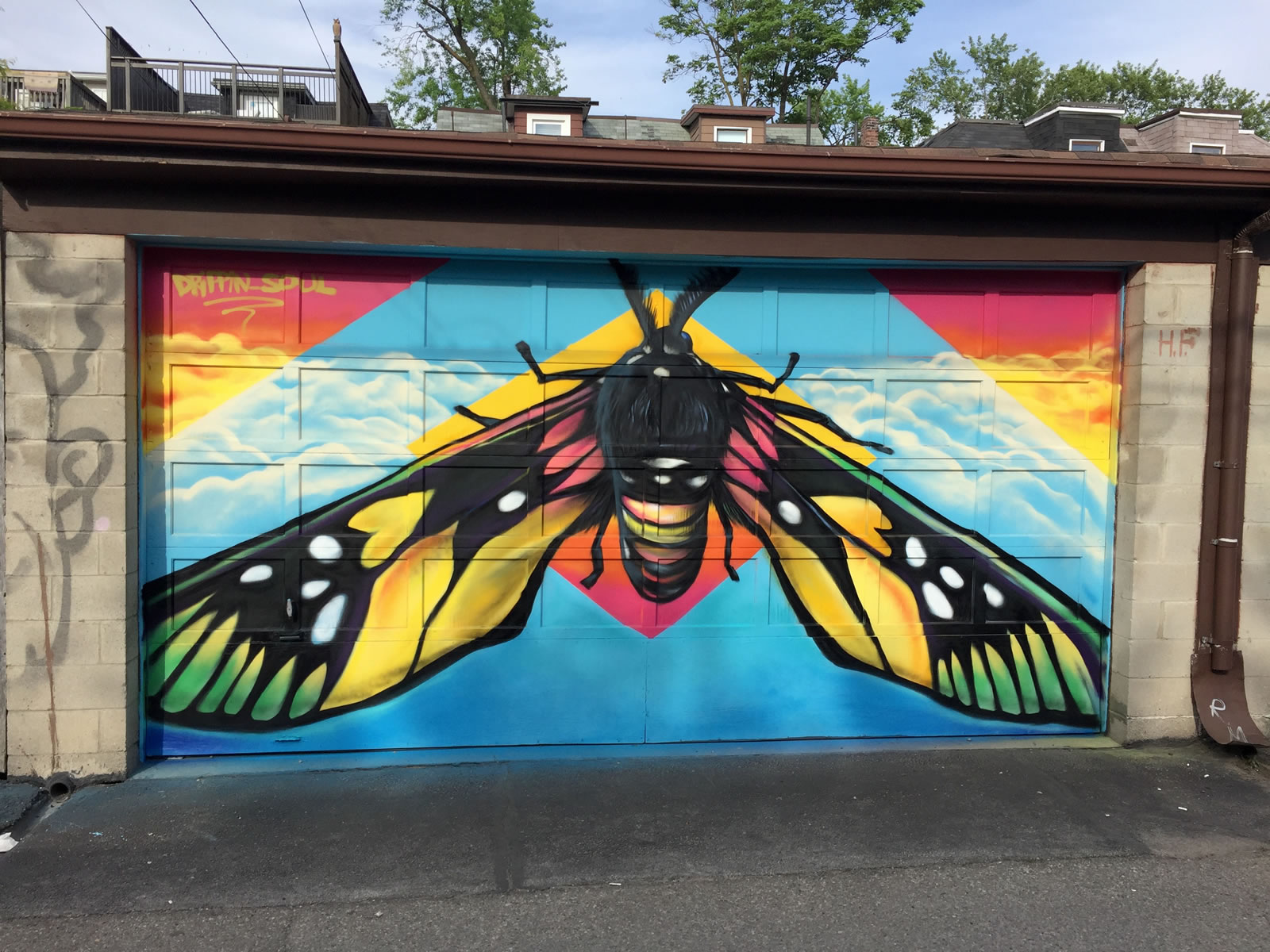 I took quite a few shots of this butterfly mural by 'Drippin Soul'
From his website:
As a certified Artist-Educator, I have facilitated interactive workshops for a diverse range of communities. Skills include painting, drawing, ink studies, illustration, murals, photography, collage, and live painting.

kalkidan-assefa.com
Jode Roberts did this really cool video of all the street art in that same alley.
Toronto Graffiti Street Art Found Here: