Butterfly Laneway 2019 Garage Door Murals
Another butterfly mural collection from Nick Sweetman's Laneway Project for David Suzuki Foundation. I will post some more of these but as I explained earlier there were a lot of murals. Generally, these projects have around 30 artists painting over the weekend. It's a lot to take in because there is so much art going on at the same time !
Chesterfield Mural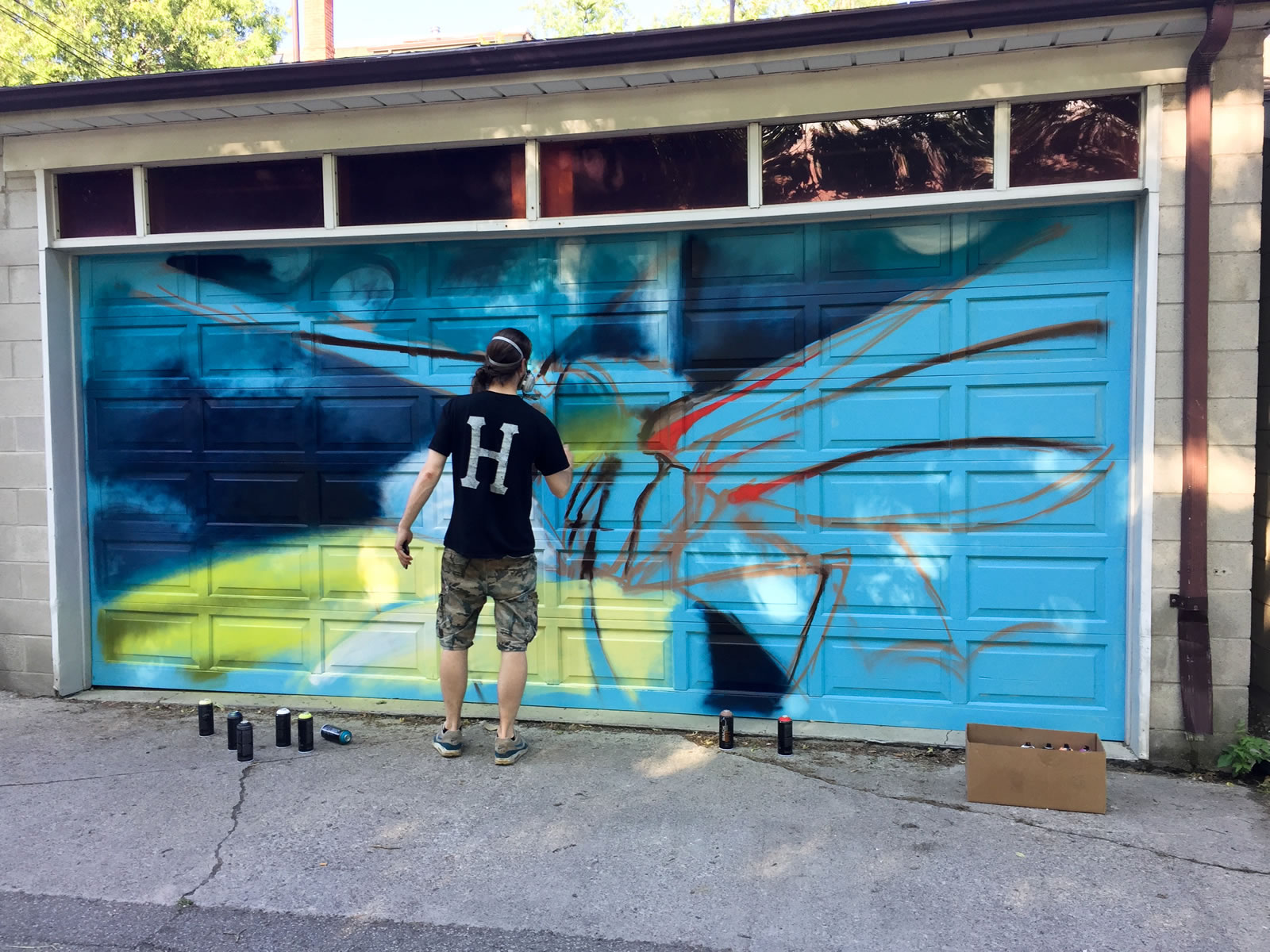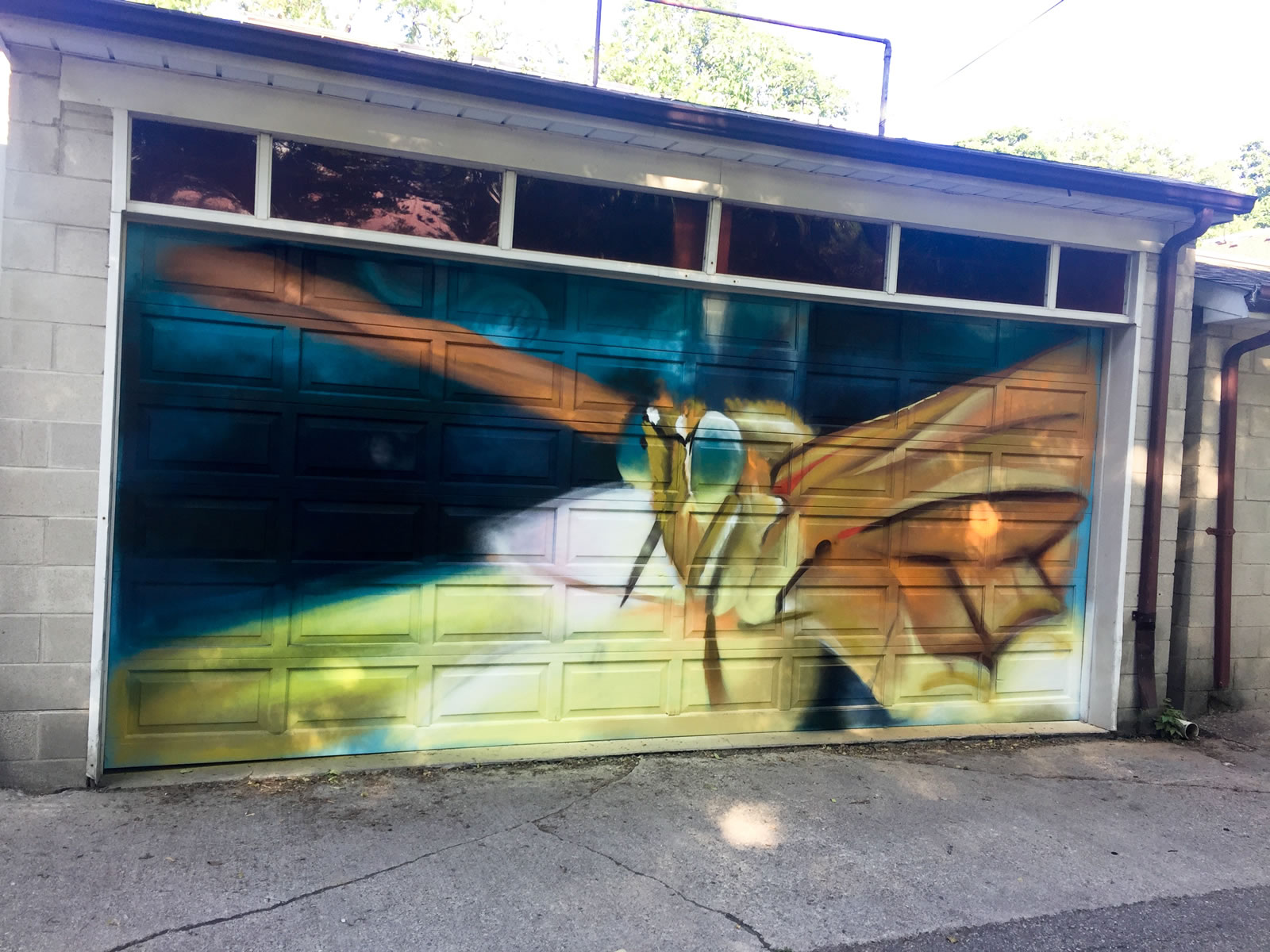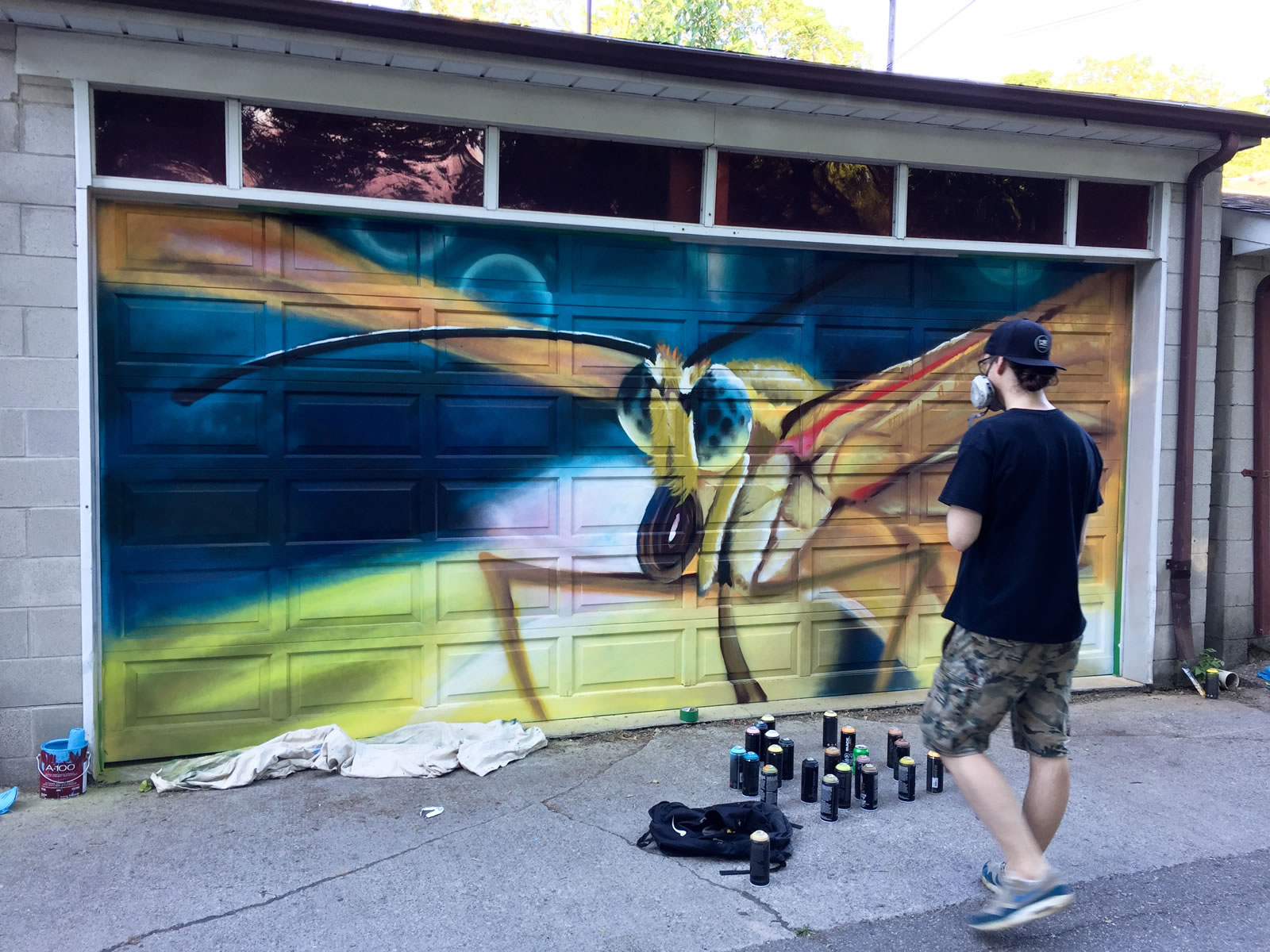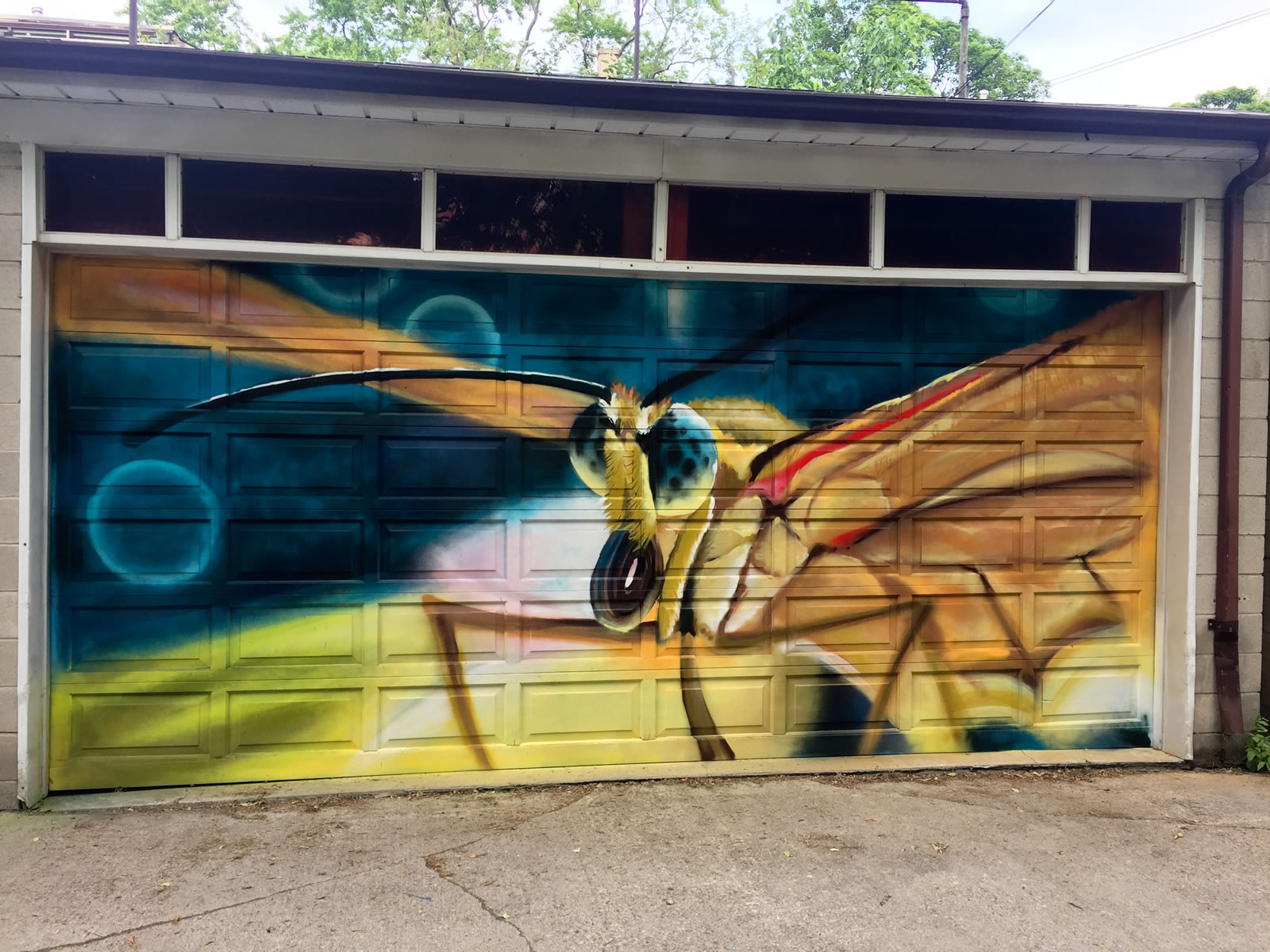 This is an artist who goes by Chesterfield that I had not heard of before. Nick likes to give new artists exposure with his project which is refreshing. He seems to be a graffiti artists and he is trying something different as he explained on his Instagram.
And now for something COMPLETELY different…🦋
Huge thanks to @nick_sweetman, laneway residents, and @davidsuzukifdn for trusting me to step out of my comfort zone and try something I've never really attempted before. Letters and steel is always fun, but can be challenging to develop new skills or techniques when dodging workers and locs in a 24-hour yard 😅 Hope you enjoy your new garage door

Instagram
Leyland Adams Mural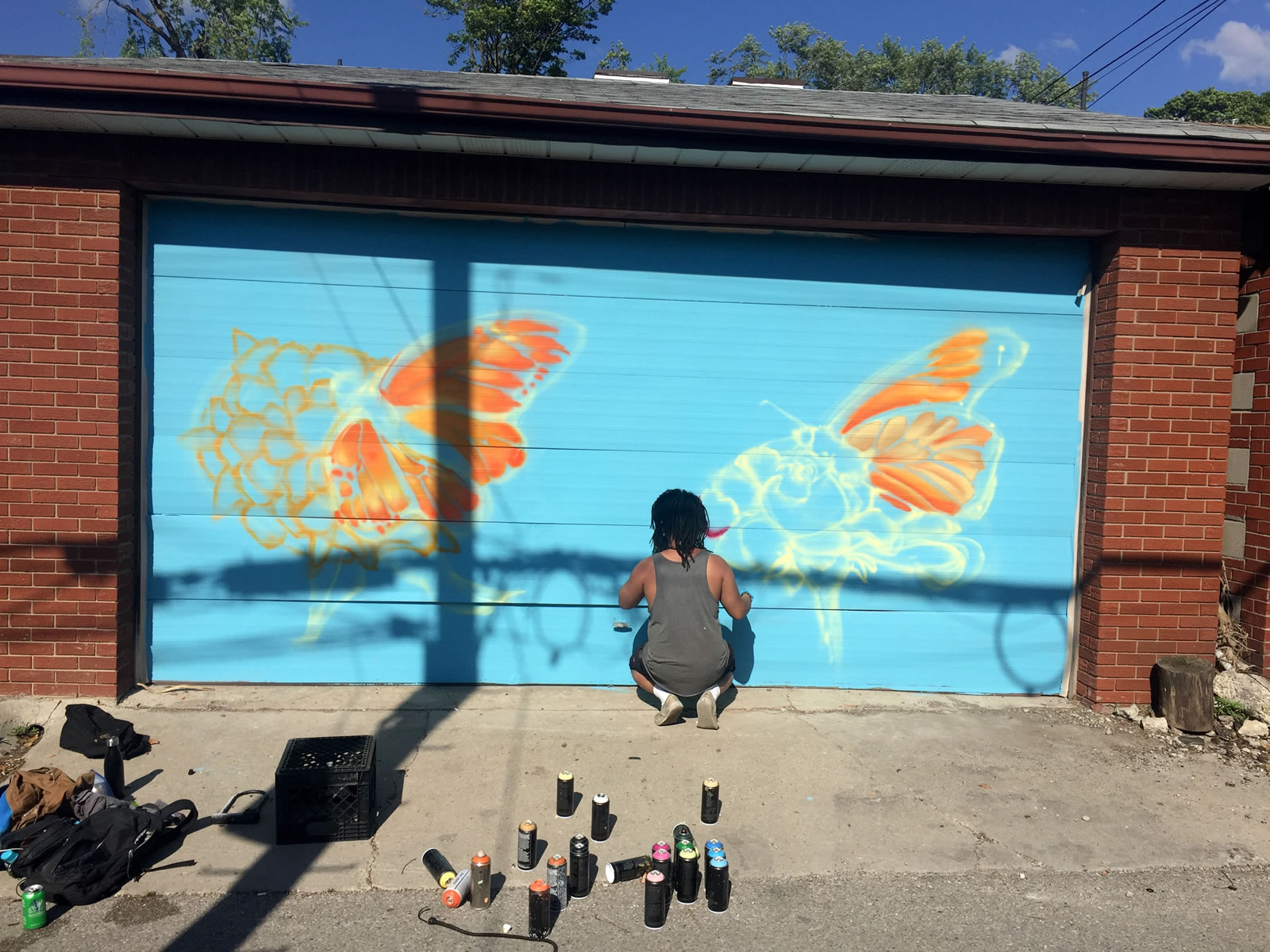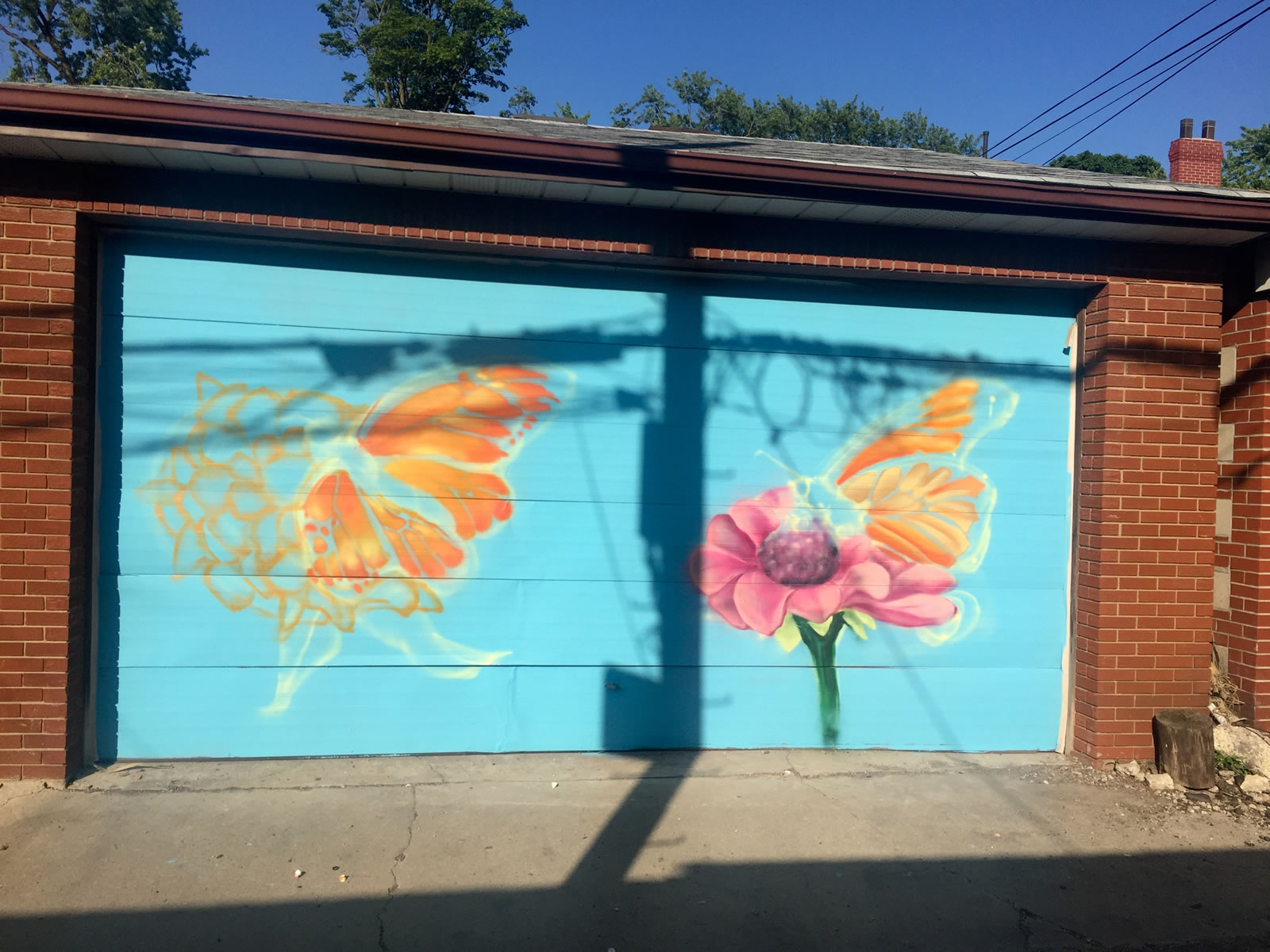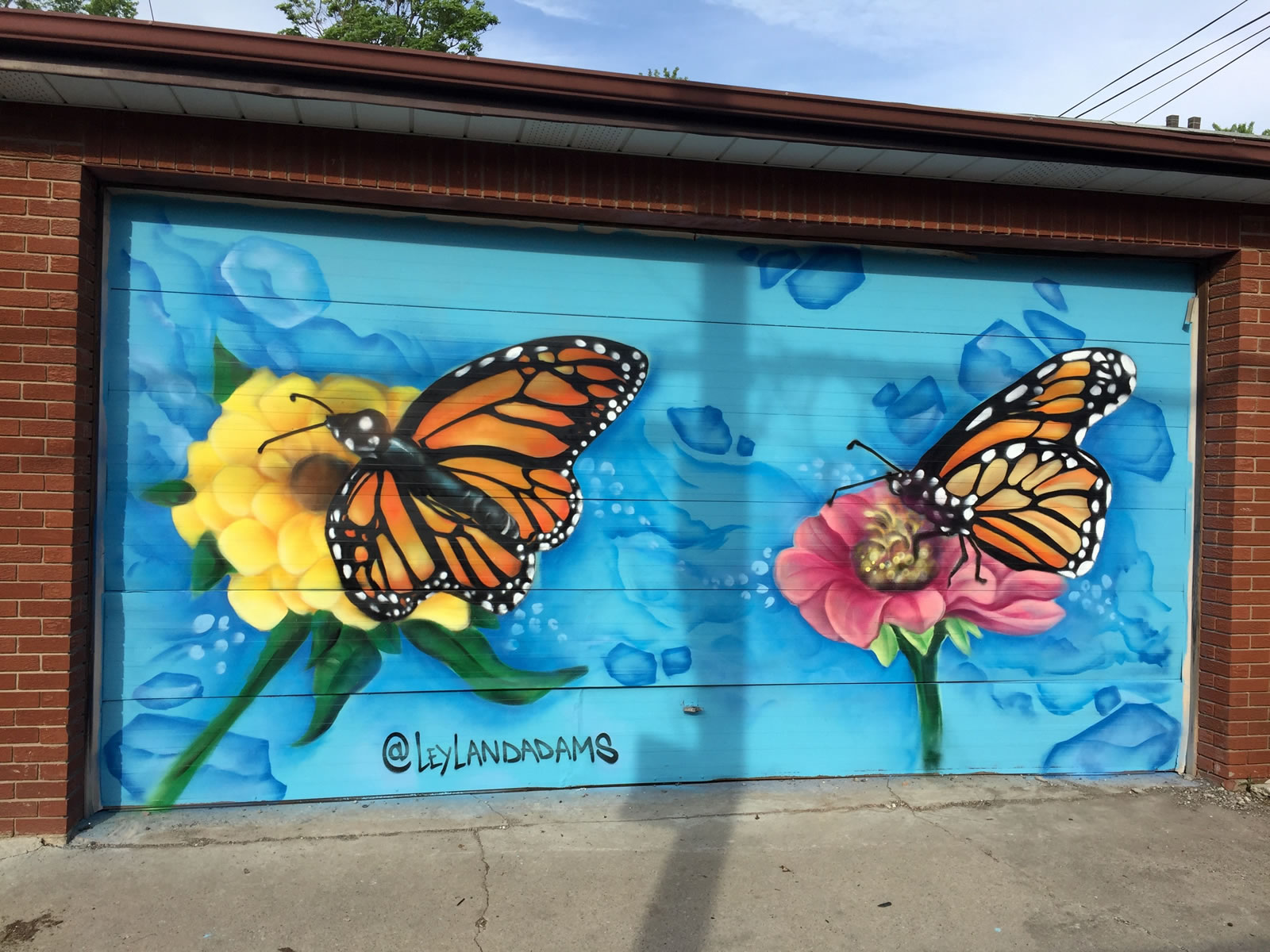 This artist has organized a few different projects on his own including some gallery shows. This was the first time I have seen Leyland Adams painting. All the other times I have only seen the finished work.
My work is a physical representation of my inner most thoughts, dreams and perceptions. The reason I continue to create work is because it's the only real tangible way that I'm able to express myself. Art was my first true love and it helped me through hard times and rough circumstances. I create work with the intention to speak to and inspire my community with the hope that it will help to expand their consciousness. I use the art of calligraphy and the structure of typography to make visual poems painted on walls and found objects.

leylandadams.com
Meaghan Claire Kehoe Mural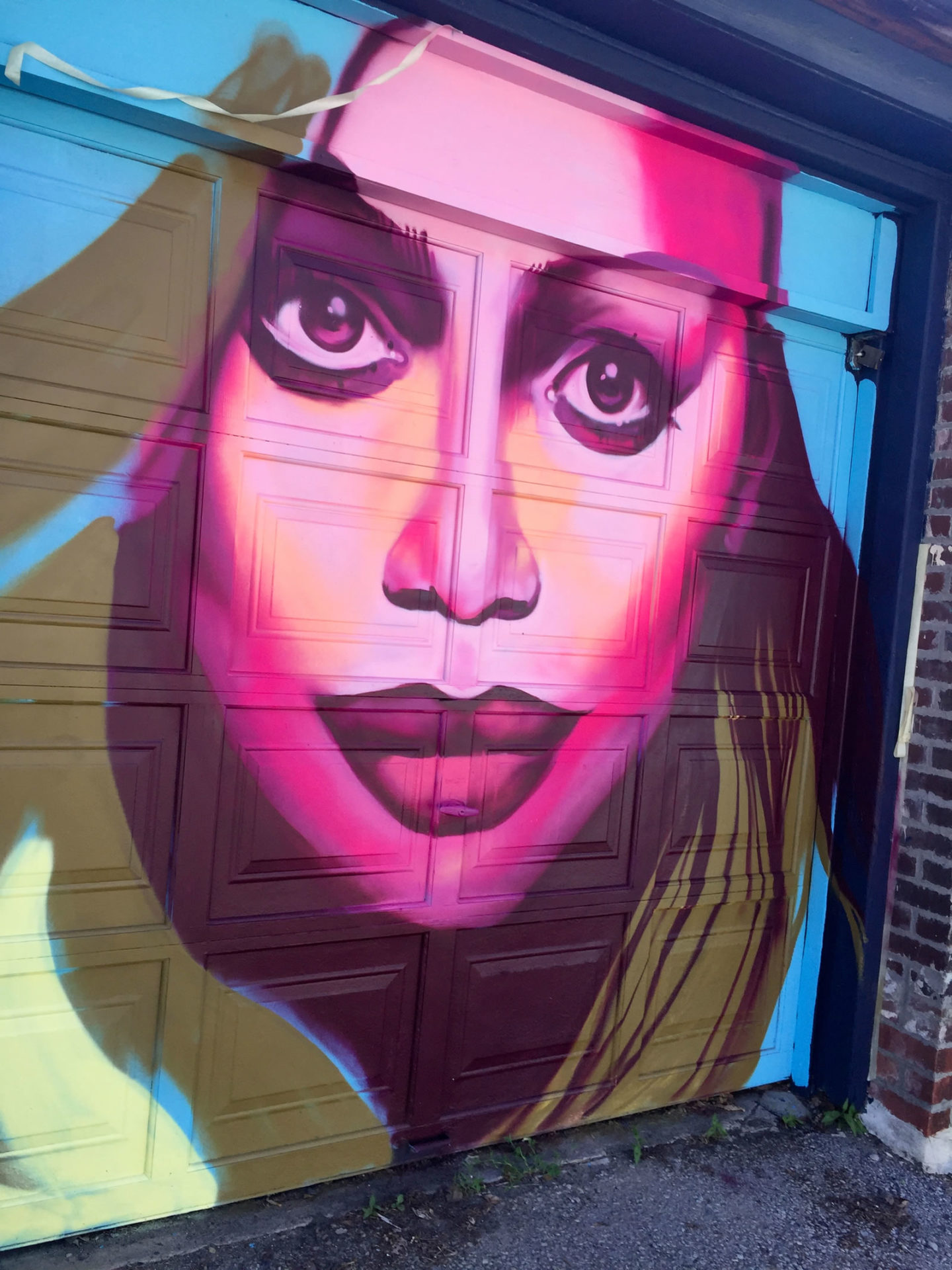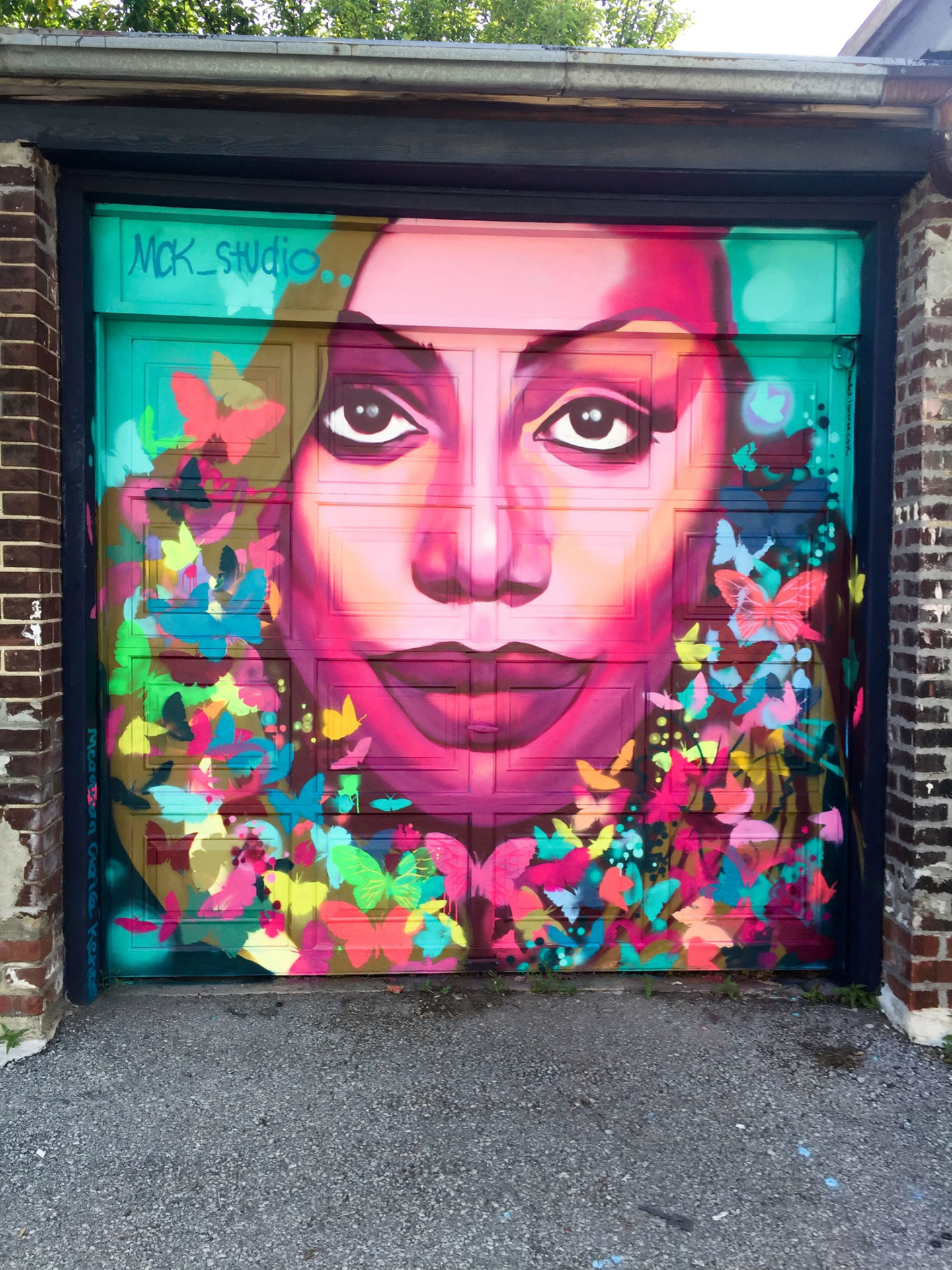 This artist goes by MCK Studios for her full name is Meaghan Claire Kehoe. She does some amazing work.
Kehoe has taken special interest in public and collaborative works and takes great responsibility in inspiring positive social massages and creating safe and inclusive outdoor spaces for communities. She is most proud of her pillar at Underpass Park T.O. entitled "Same Love."

meaghanclairekehoe.com
Phillip Saunders Mural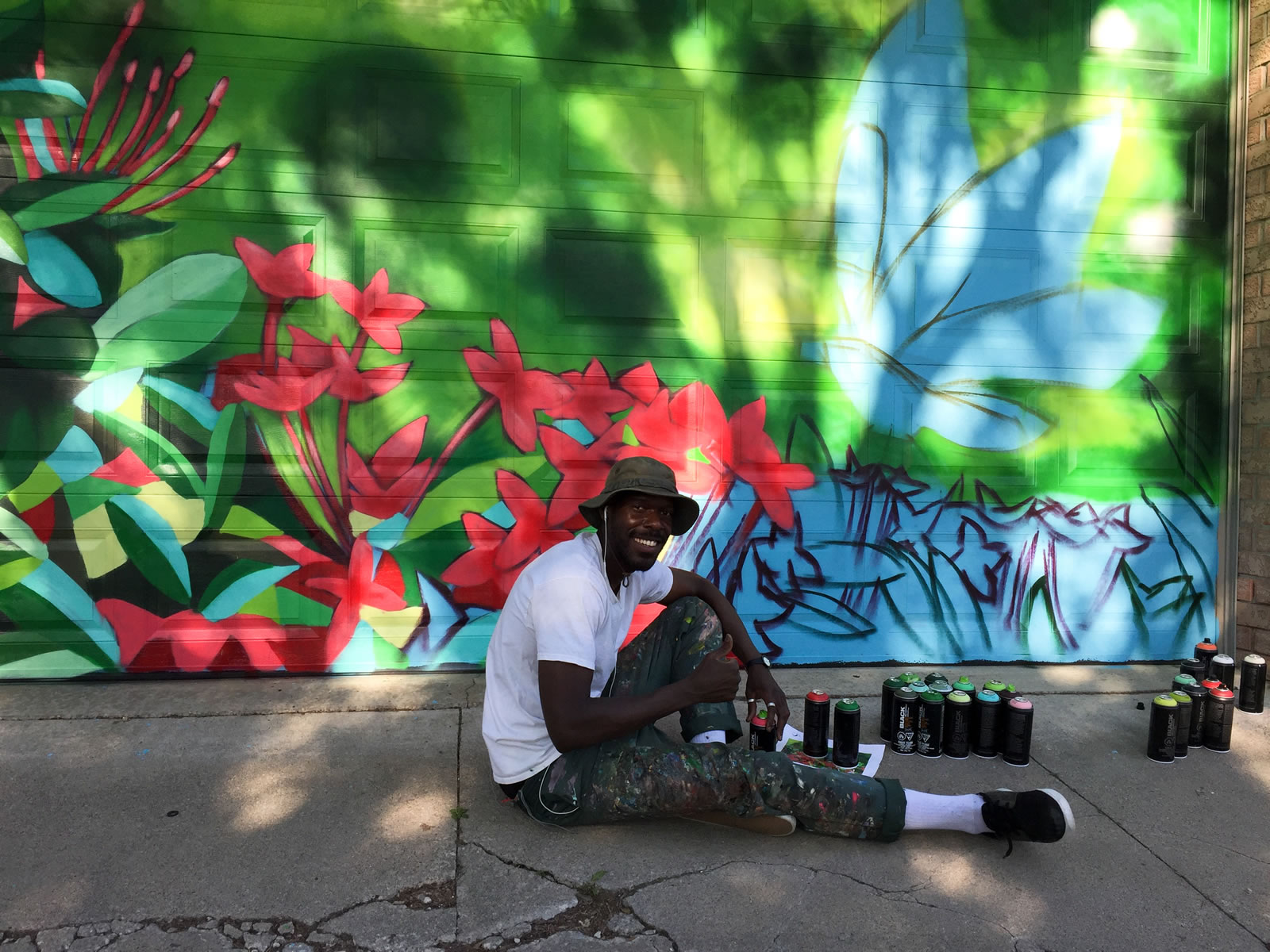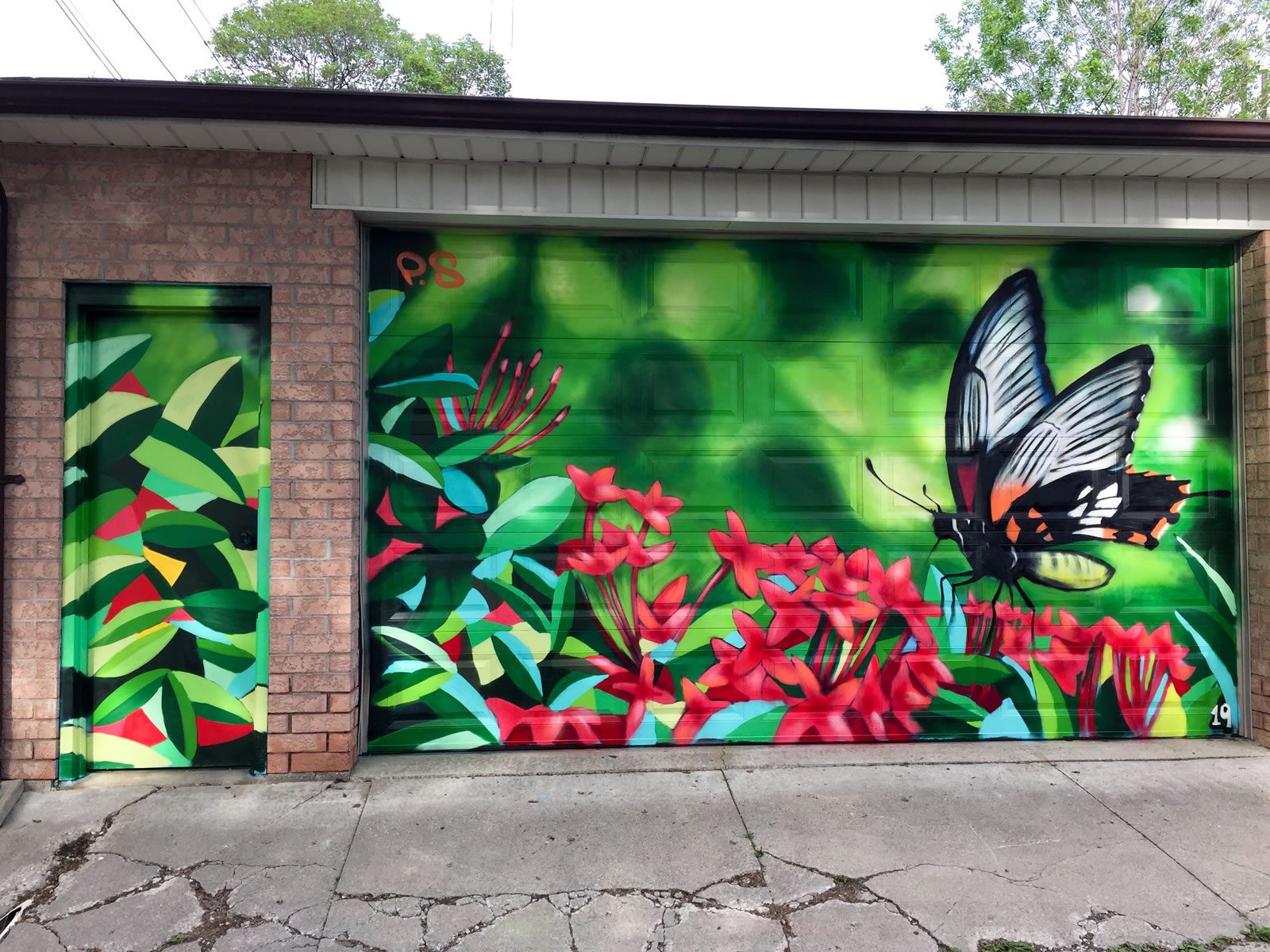 This artists name is Phillip Saunders but he goes by Ahayahisone on Instagram.
Had the most fun painting with so many beautiful artist this weekend. Special thanks to my good man @nick_sweetman and the @davidsuzukifdn for organizing this amazing Paint jam💯💯♥️

Instagram
Spudbomb Mural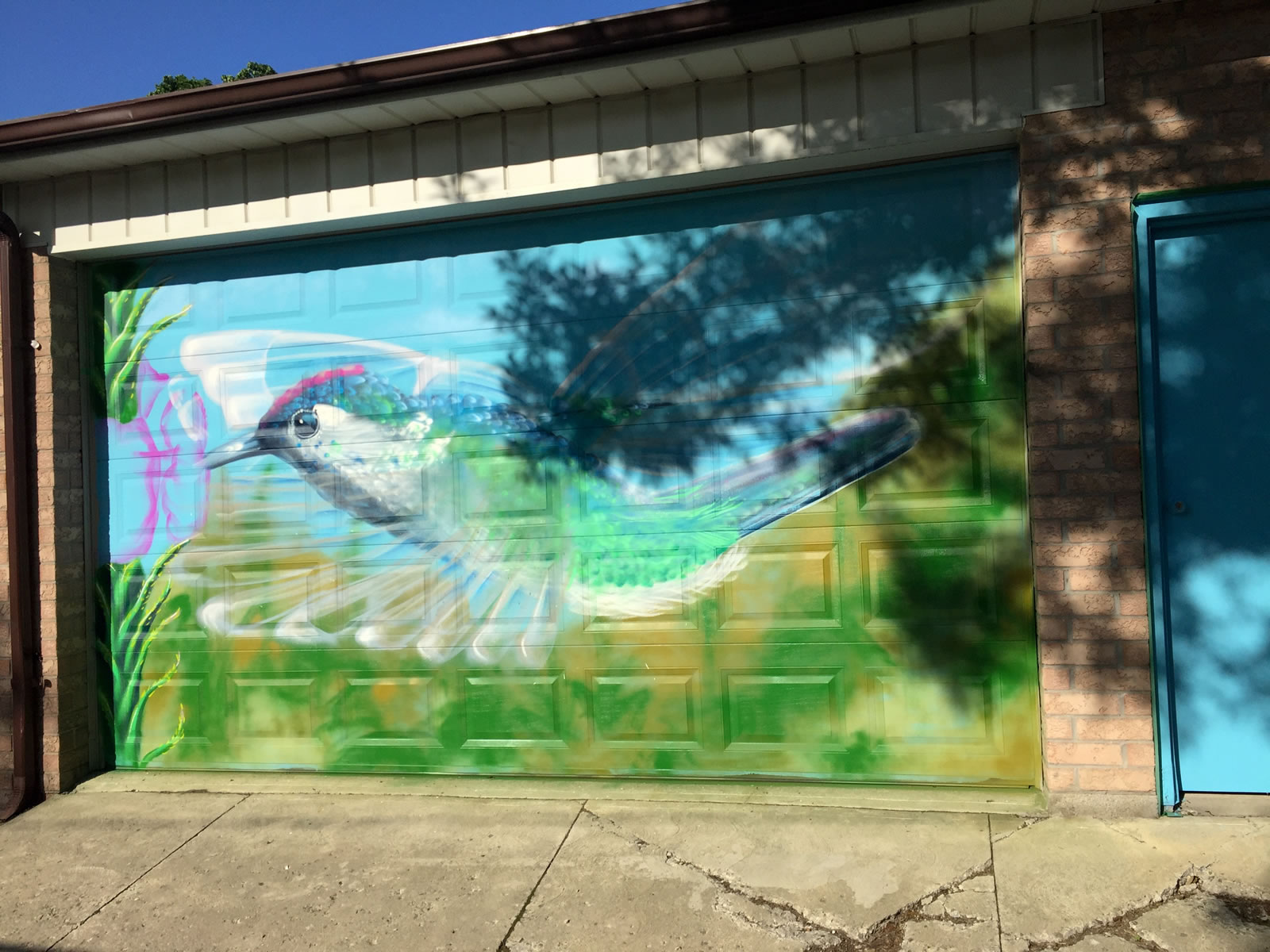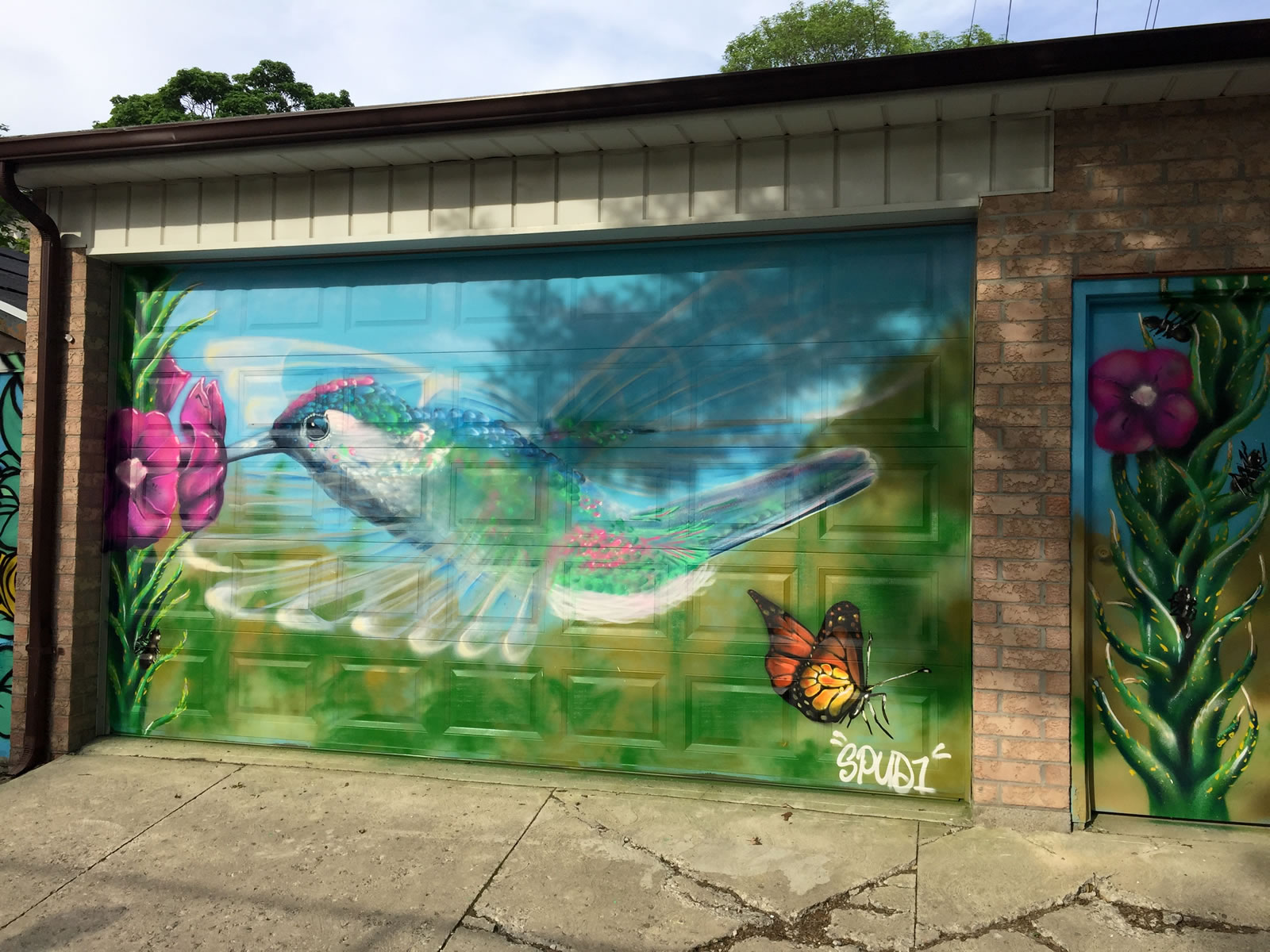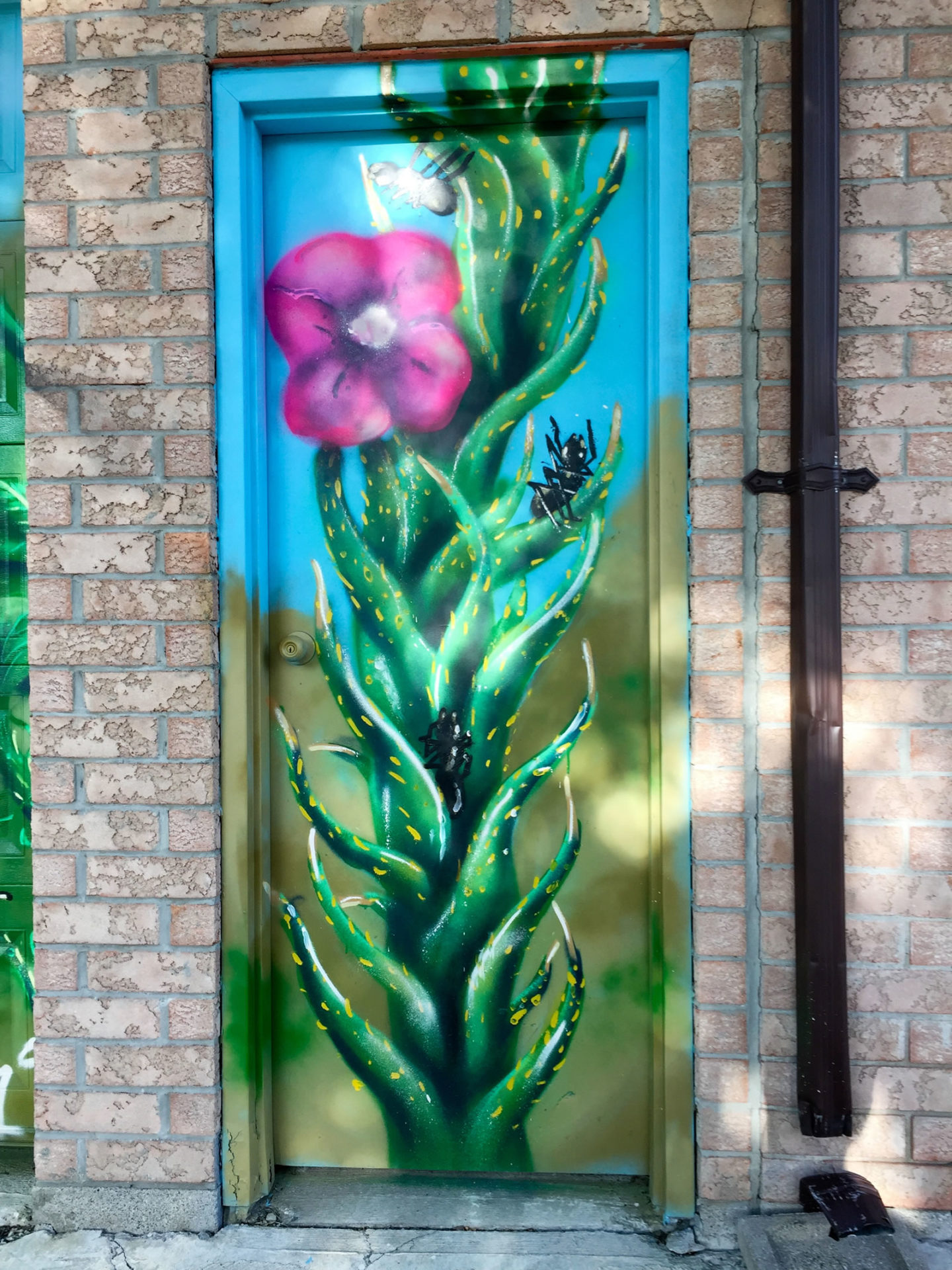 Spudbomb has been around for years painting all over the city. His wife puts together the Wall Expressions Project every year.
So this is the finished mural from the #butterflyproject a couple weeks ago.by the time I finished the trees created shadows and highlights where the leafs would let in selected light rays .as seen in this pic. Thanks again @nick_sweetman @start_streetartoronto for getting me down on this event

Instagram
Pascal Paquette Mural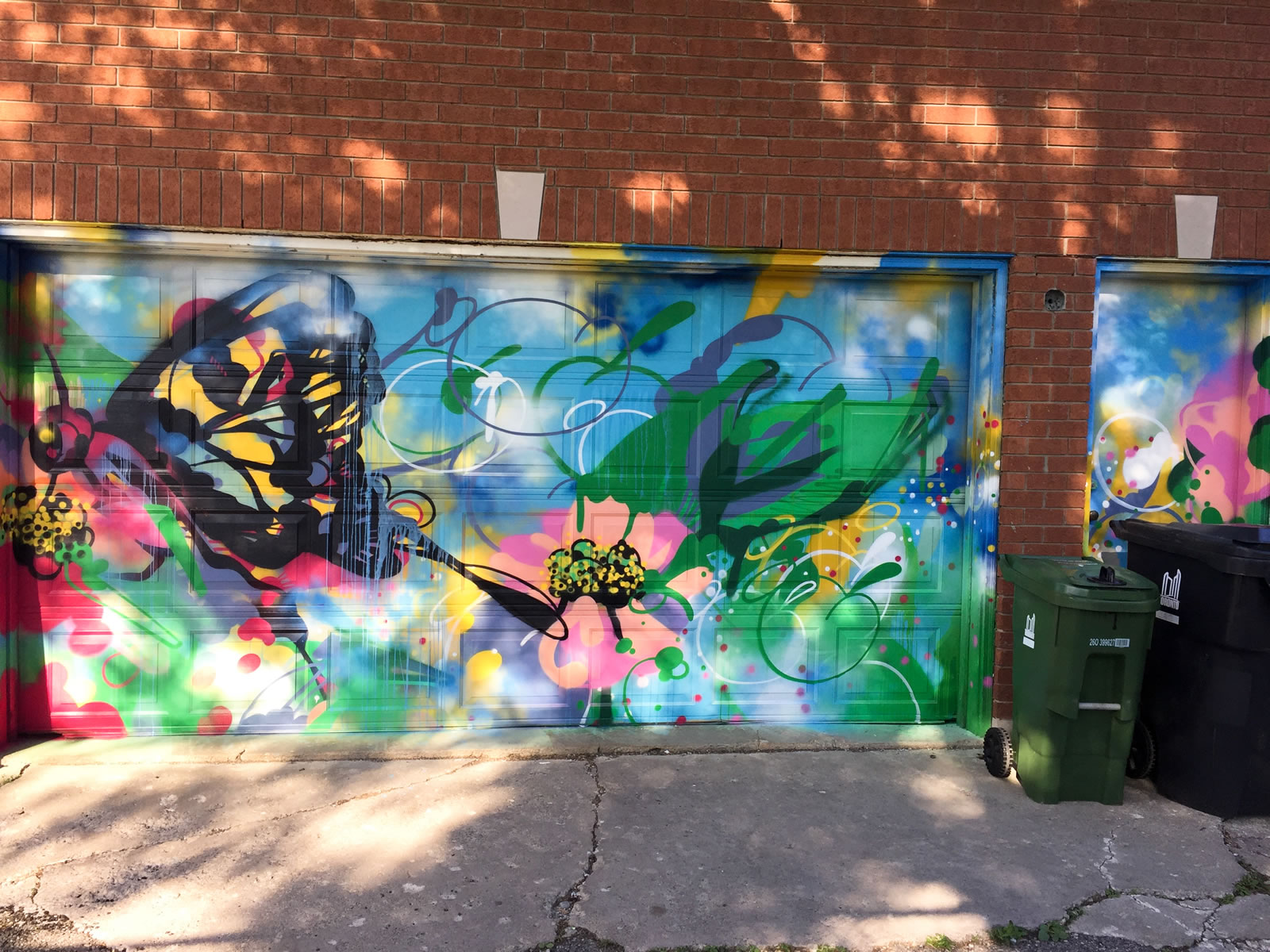 This artist has this signature look that I have seen in most of his murals. Pascal Paquette is another artist who has been around a long time.
Had a great time painting with loads of talented artist for @davidsuzukifdn pollinators and butterflies paint jam. Thank you to @nick_sweetman and @start_streetartoronto for organising another successful event! Thanks Alexa and Alex for hosting me!

Instagram
Jane Doeism Mural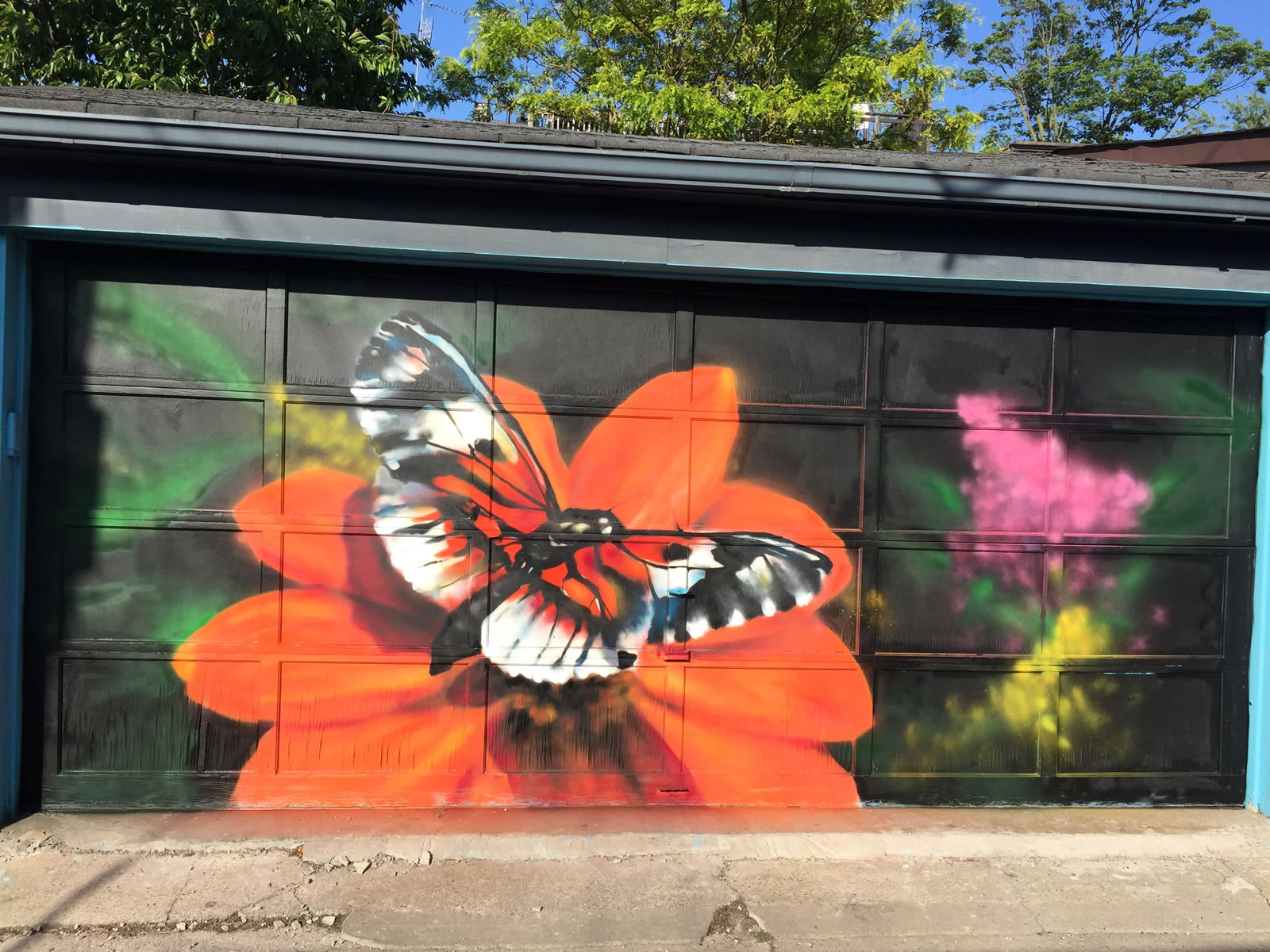 This beautiful garage door is by an artist who goes by Jane Doeism. I never got to see her painting it was just like this when I arrived. Her Instagram is private so I can't find out much more about her…
BrazenBraes Mural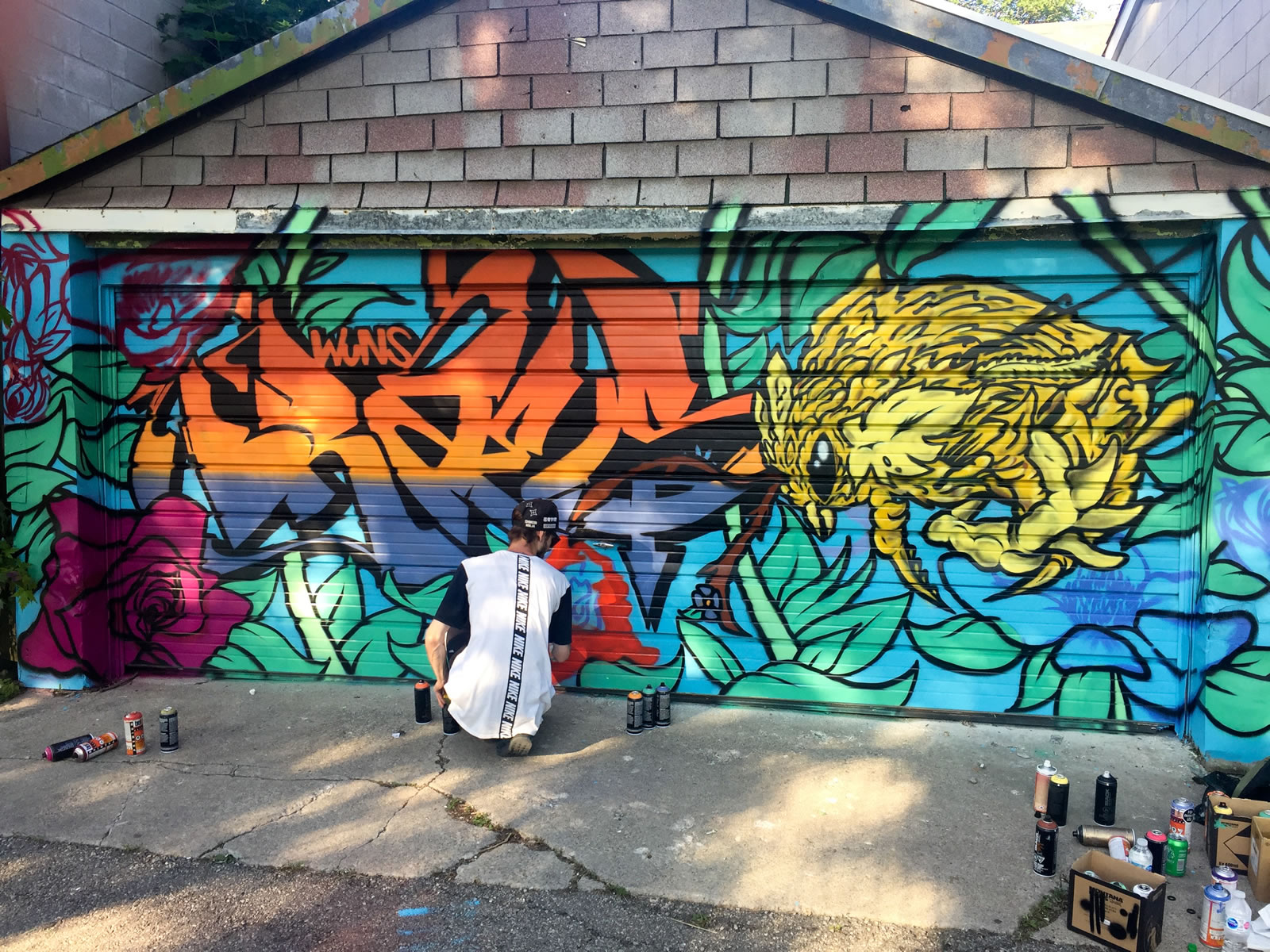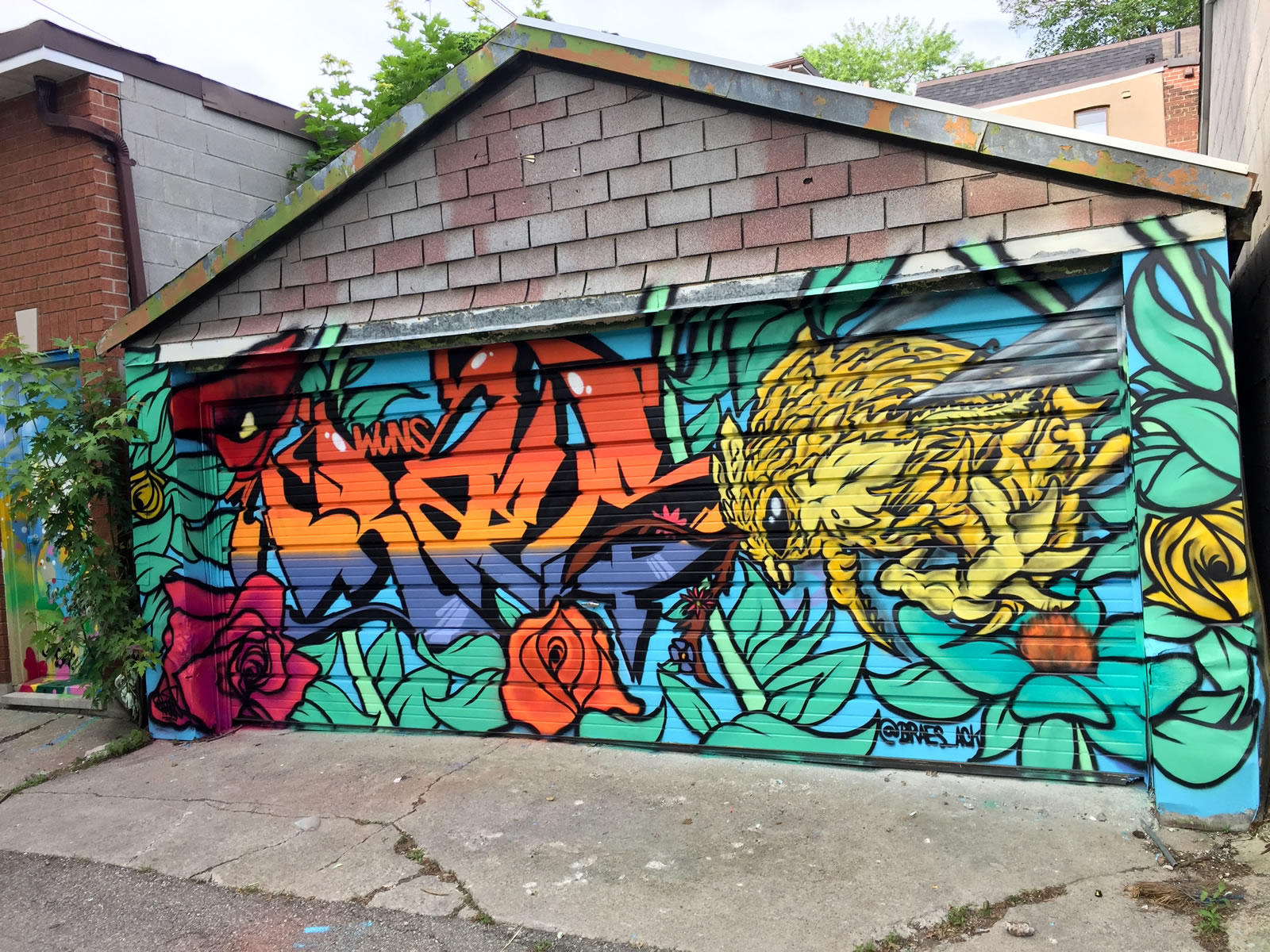 Another artist who is known more for his graffiti writing. He does some great mural work as you can see ! He goes by Braes
Finished piece for @nick_sweetman s #butteflyway2019 event I had the pleasure of being a part of

Instagram
Curtia Mural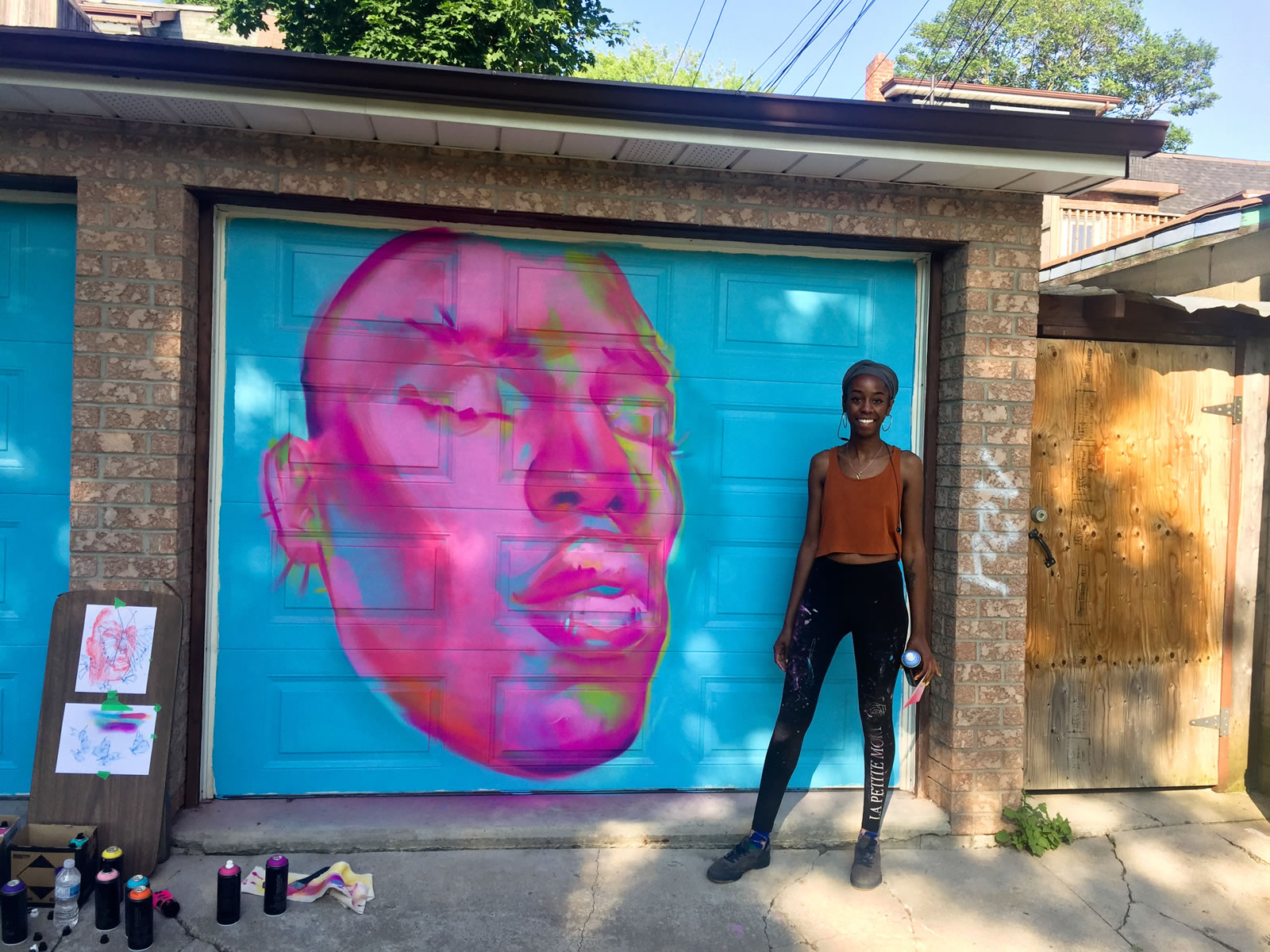 I have featured Curtia before and that is her posing for me ! She is very nice ! If you check out her Instagram her stories are the best !
Mural painted for the @davidsuzukifdn and @start_streetartoronto laneway project in June!
Big thanks to @nick_sweetman for allowing me to participate in this years laneway jam
Roshni Wijayasinha Mural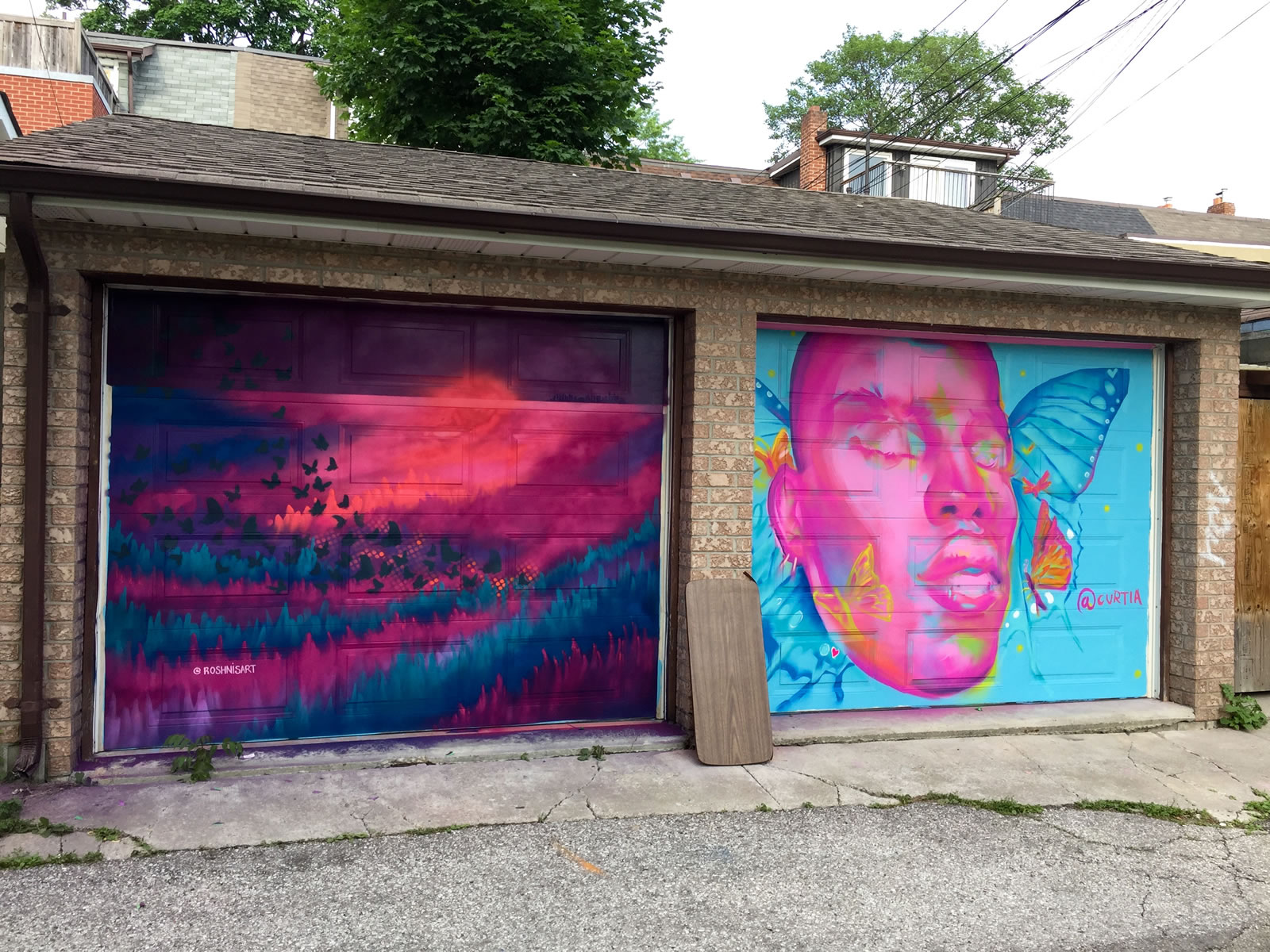 These murals kinda of blended well together.. at first I didn't realize they are by two different artists. Roshni Wijayasinha's work is on the left.
Roshni's abstract paintings are inspired by nature and its energy

roshnisart.com
Toronto Street Art Graffiti Found Here: