Womxn Paint Toronto Laneway Project 2018
I'm going to quote from this article.. because there were so many artists participating in this project:
"Womxn Paint is transforming 4000+ square feet in the laneway north of Dundas St. West (between 136 McCaul Street and 39 D'Arcy Street) into a series of murals. Reflecting on the theme of "Uplifting Each Other," twenty-nine emerging and established Toronto-based, female-identifying artists will turn the space into an outdoor art gallery for the entire neighbourhood to enjoy.
With support by StreetARToronto, Womxn Paint will feature work by Andrea Manica & Caitlin Taguibao, Aura & Chief Lady Bird, Bareket Kezwer, Christina Mazzulla, Cindy Scaife, Curtia Wright, Dezed, Diana Lynn, VanderMeulen, Erin McCluskey, Emily May Rose, Gosia Komorski, Jacquie Comrie, Jei Escalante, Kare, Lacey and Layla, Lauren Pirie, Monica Wickeler, Muisca, MSKA, Natalie Very B, Shelby McLeod, Tennille Dowers, The E.W.o.C. Project, TOEST and Wenting Li."
Bareket Kezwer organized it last July and this August. She changed the named from "Women" to "Womxn" to be more inclusive.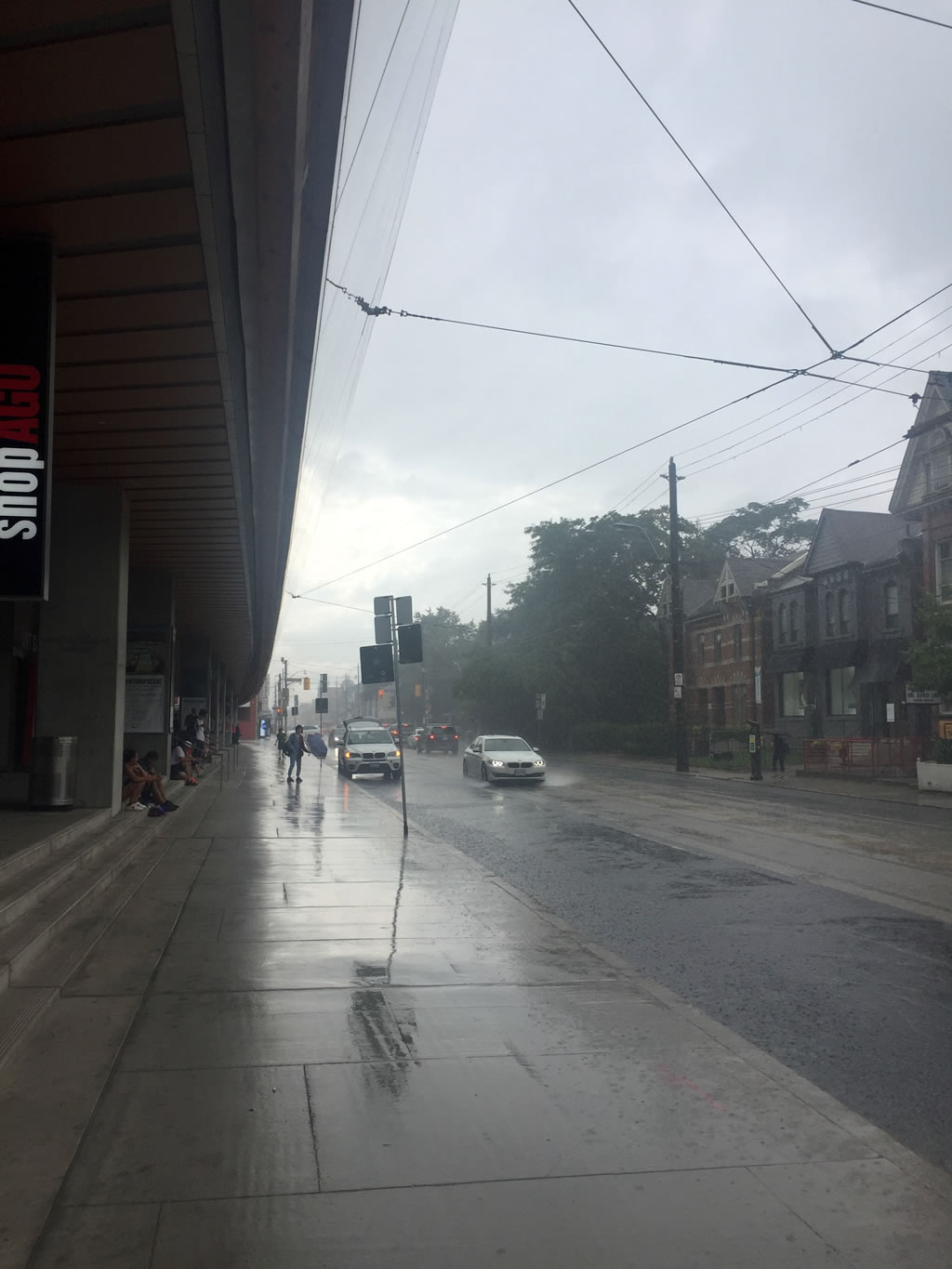 I went 2 or 3 times to get some photos… but the first time I went.. I stuck in a ridiculous rainstorm. I had to take shelter at the AGO until it passed. When the storm ended I did get to see a rainbow and the art afterwards !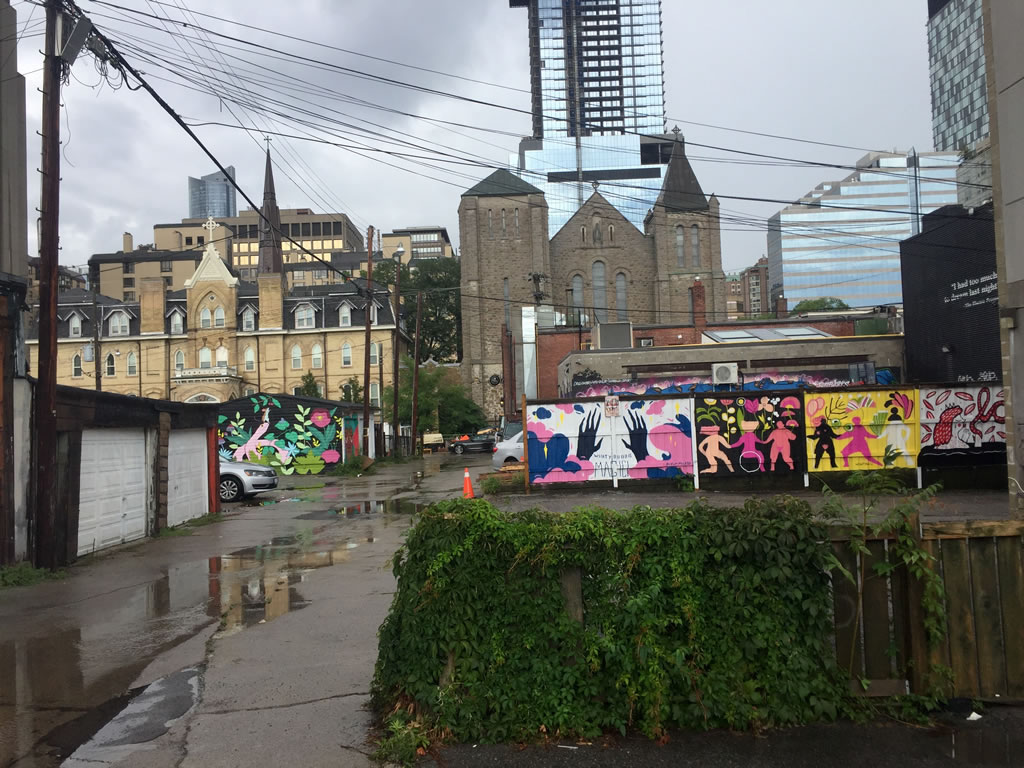 I'm just going to go alphabetical for the the sake of this post.. There's some artists that I didn't include.. but just because I didn't get pictures of their art. I tend to get chatty during this projects and forget that I supposed to take pictures.. Oh well..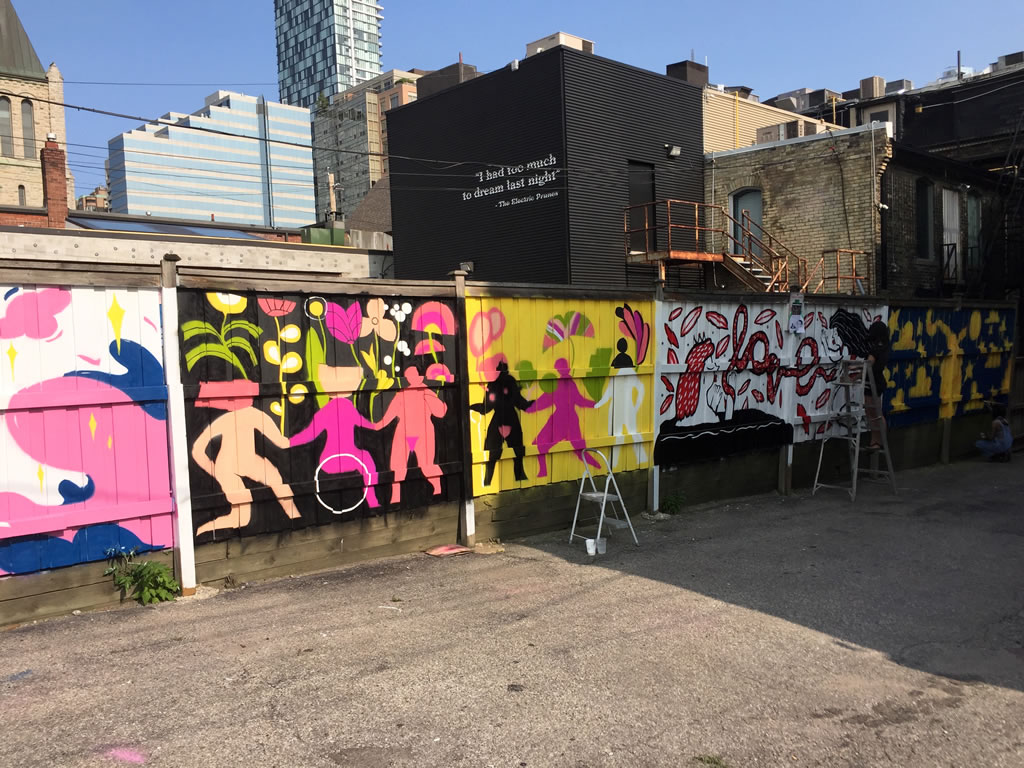 Andrea Manica & Taggy Bow Bow Collaboration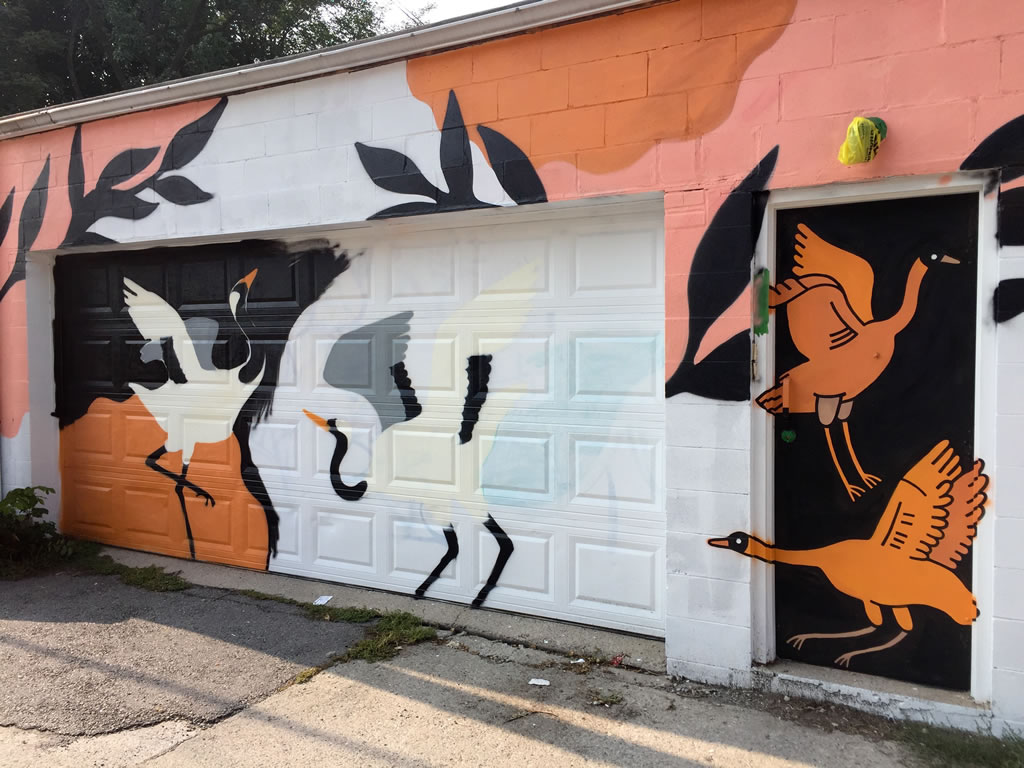 Andrea does many different types of work including illustration and murals.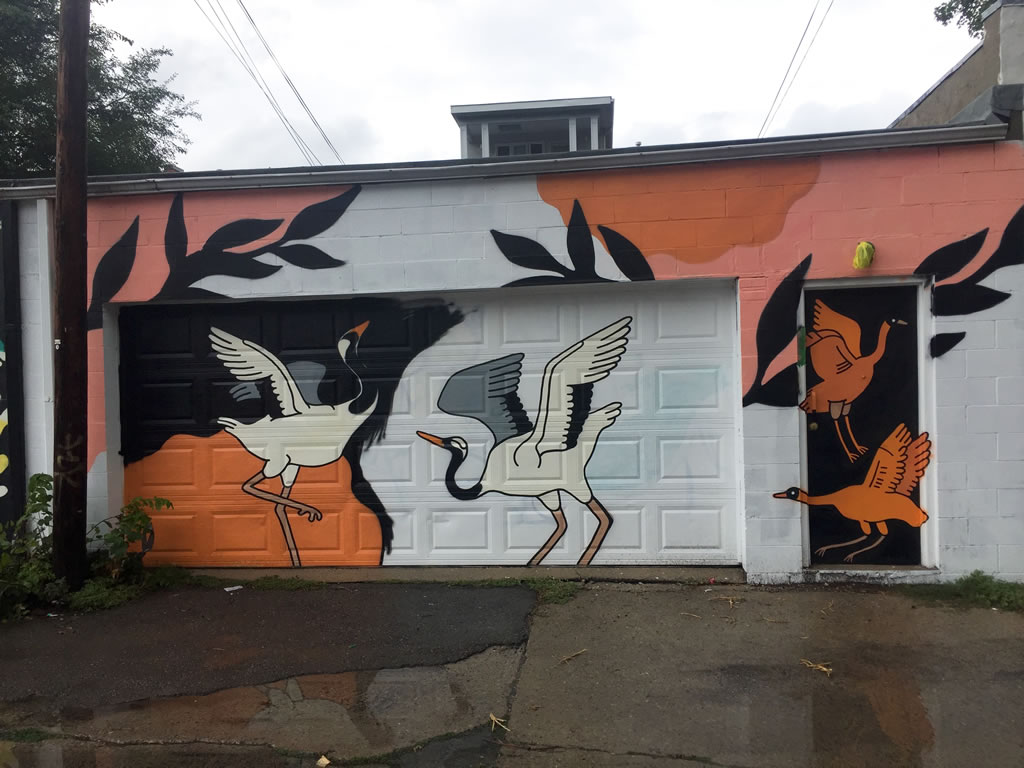 She worked with Caitlin Taguibao on this mural.. they have similar styles. The final project looks amazing.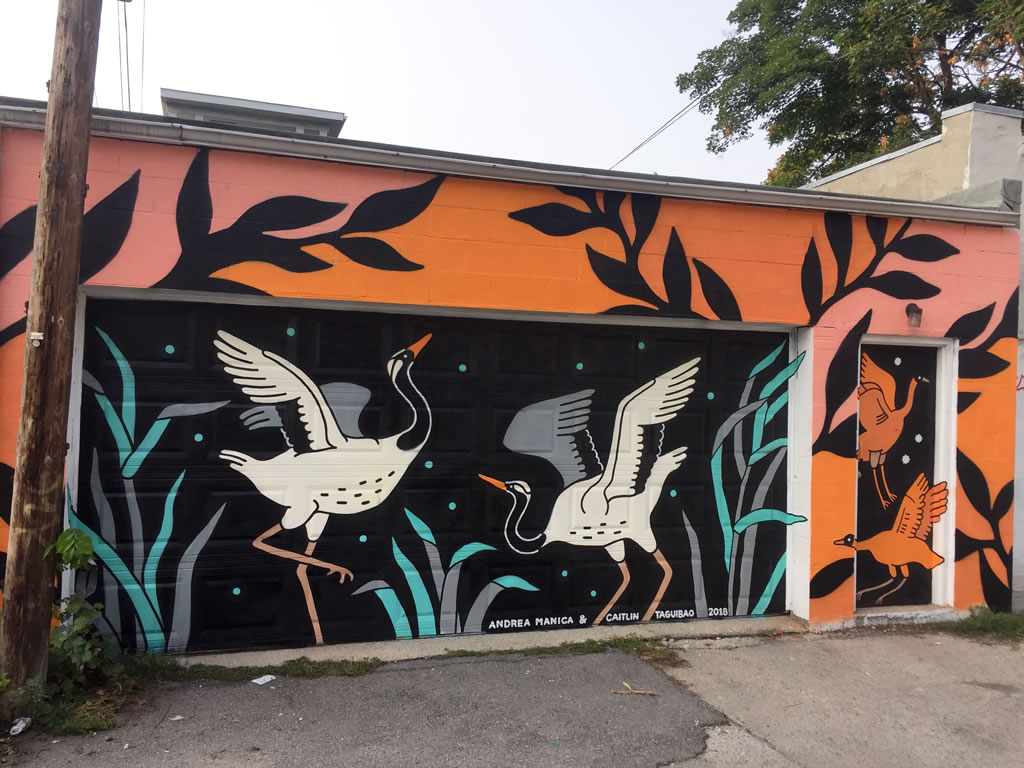 Bareket Kezwer Inspirational Mural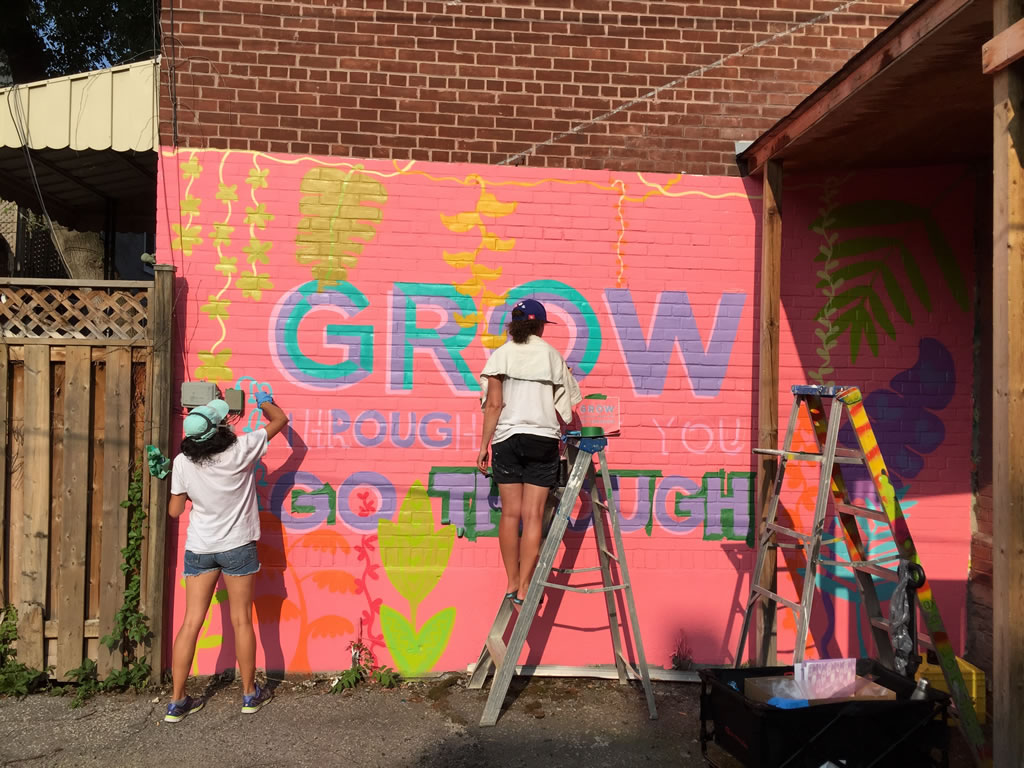 It says "Grow Through What You Go Through" and that is Planta Muisca working beside her.
Cindy Scaife Wheatpaste Throwup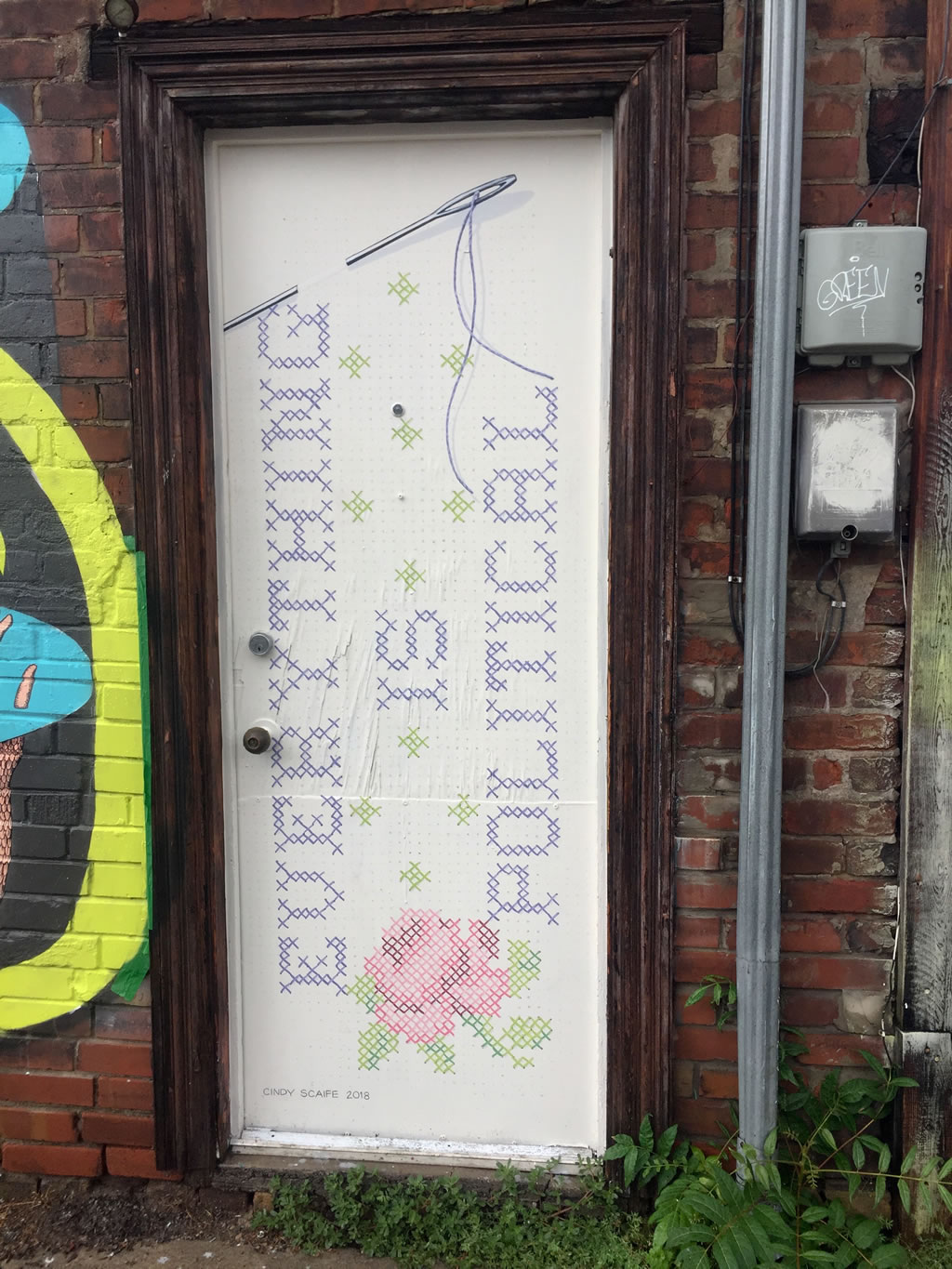 It says "Everything is Politcal". She says "Toronto artist, Mural artist, Art Educator, music lover and fan of cat videos."
Curtia Wright Garage Door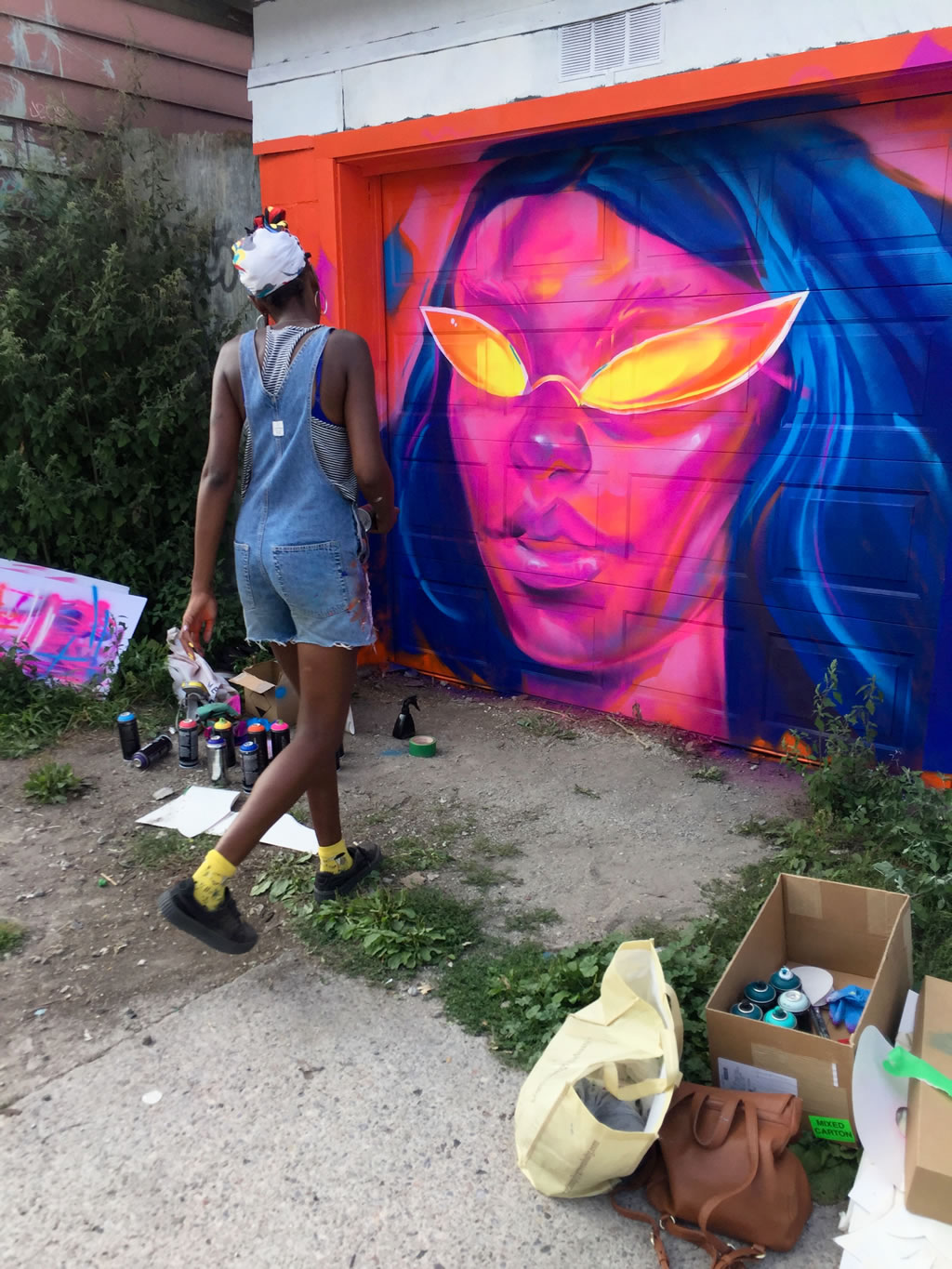 Multi disciplinary Artist.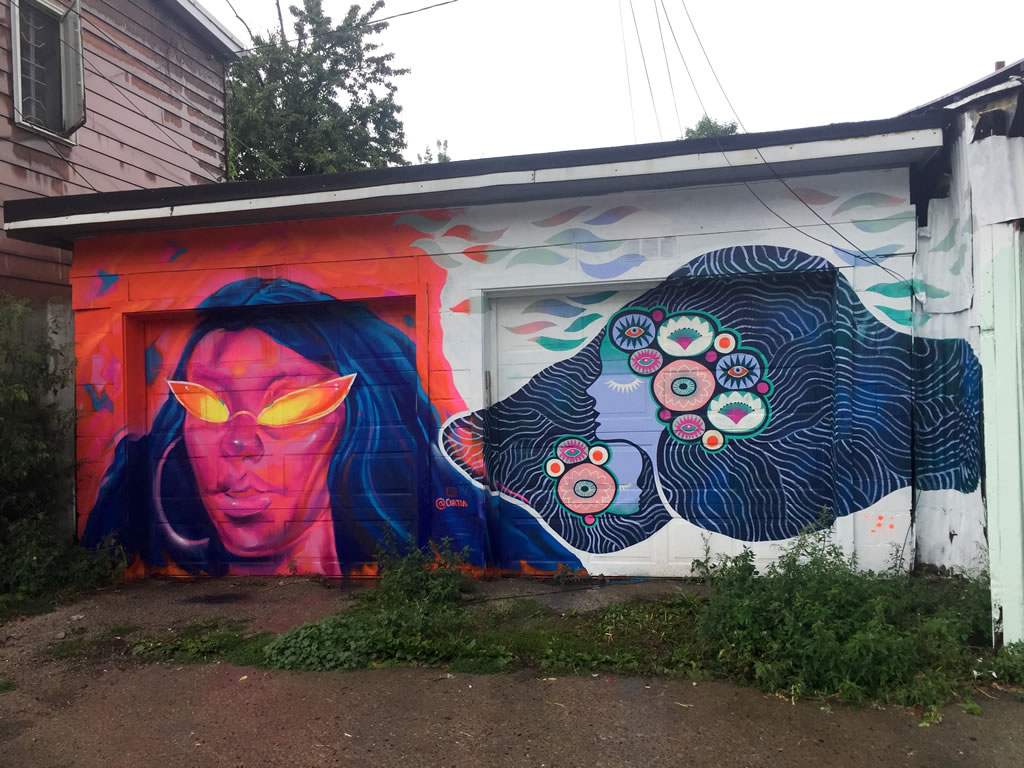 Desire Betty Garage Door Mural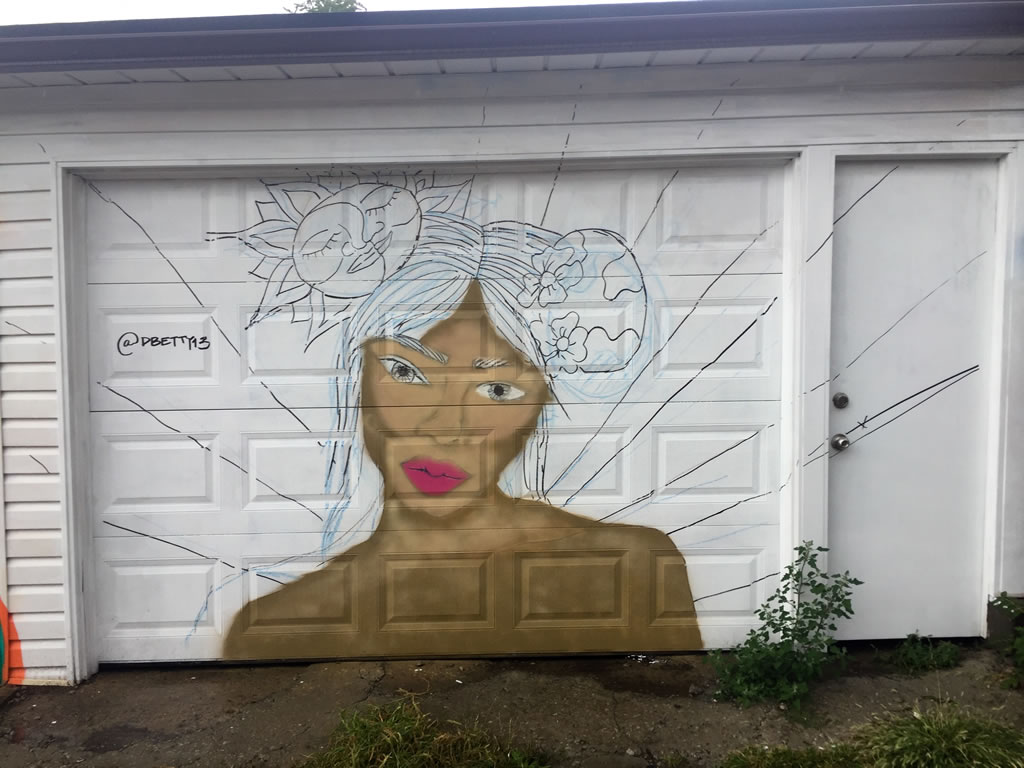 "Artist Désiré Betty has long explored the spiritual serenity that manifests itself through her artistic expression she calls 'Perpetual Freedom Art'"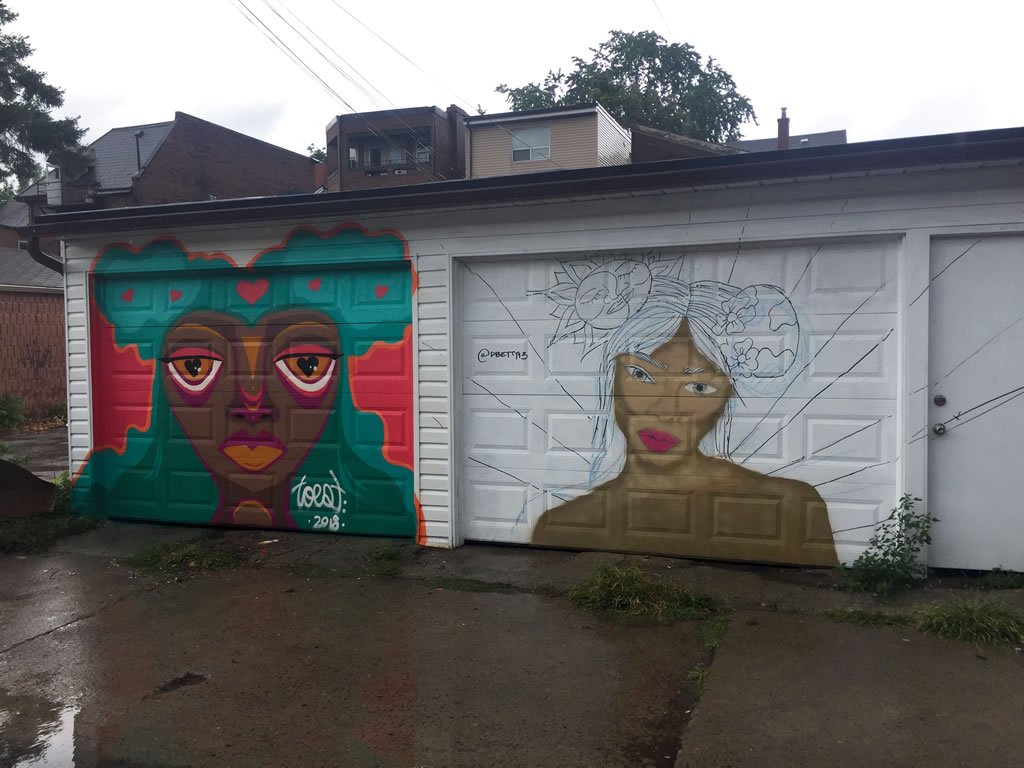 I got to meet her briefly.. but the rain started pouring down shortly after.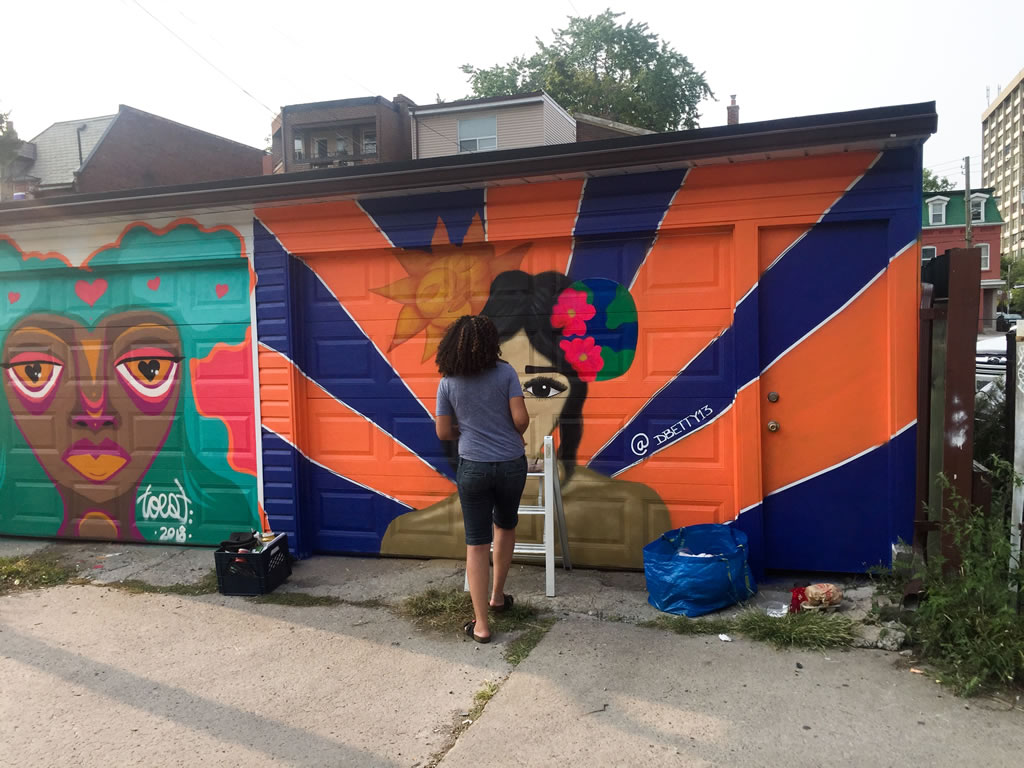 ✧ 𝘋𝘪𝘢𝘯𝘢 𝘓𝘺𝘯𝘯 𝘝𝘢𝘯𝘥𝘦𝘳𝘔𝘦𝘶𝘭𝘦𝘯 `Street Art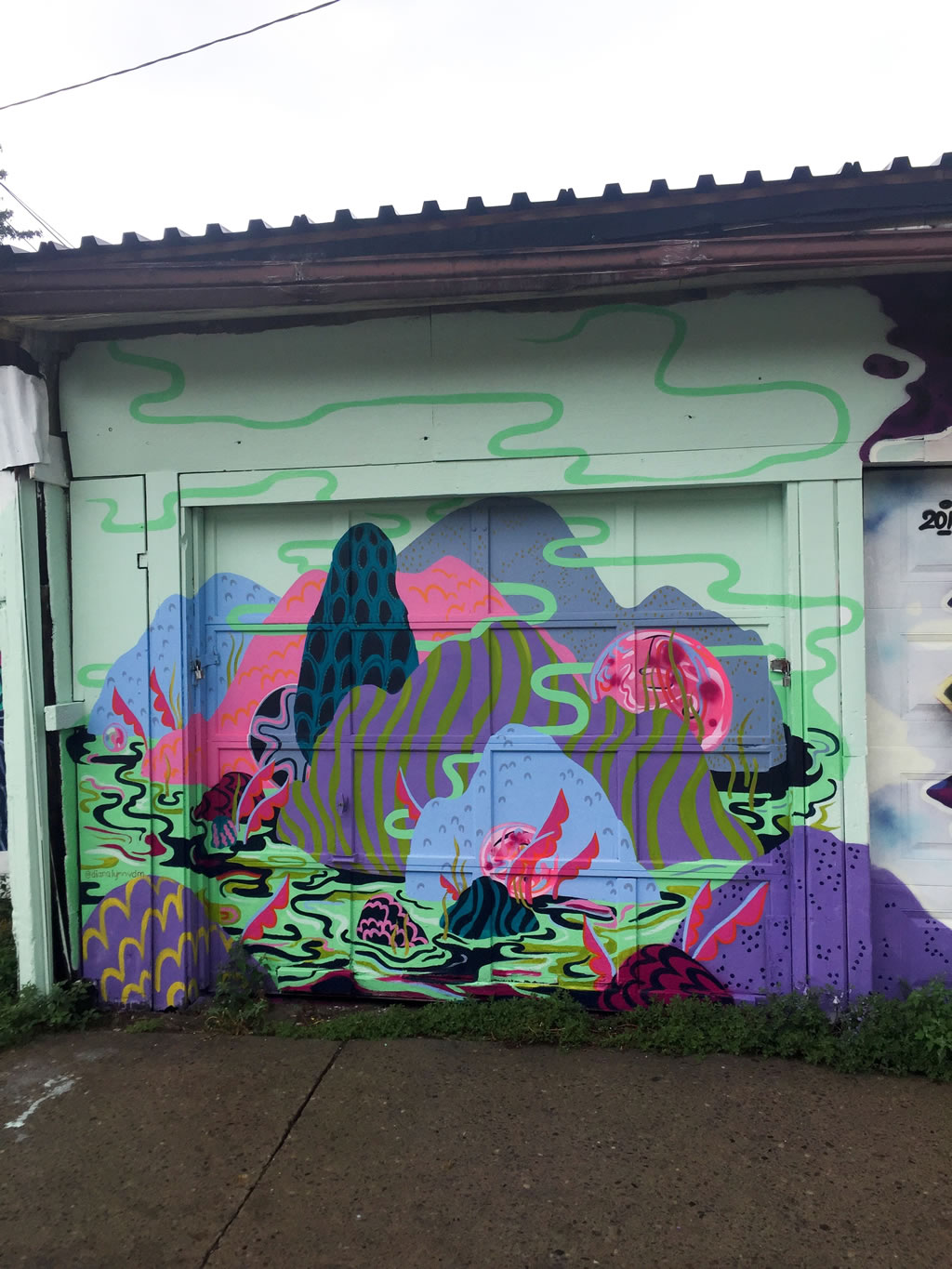 "Diana Lynn VanderMeulen is a Toronto based artist*・゚☆"
Erin McCluskey Street Art Garage Door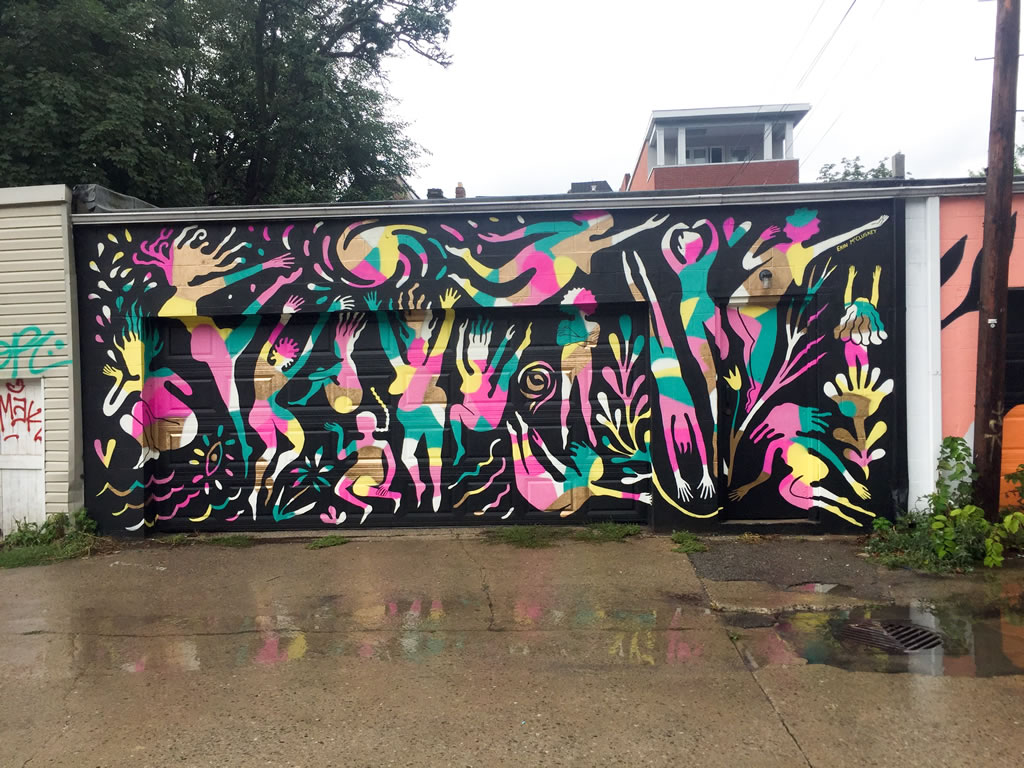 Artist | Illustrator 🌿 This is my little life making things.
The E.W.o.C. Project Mural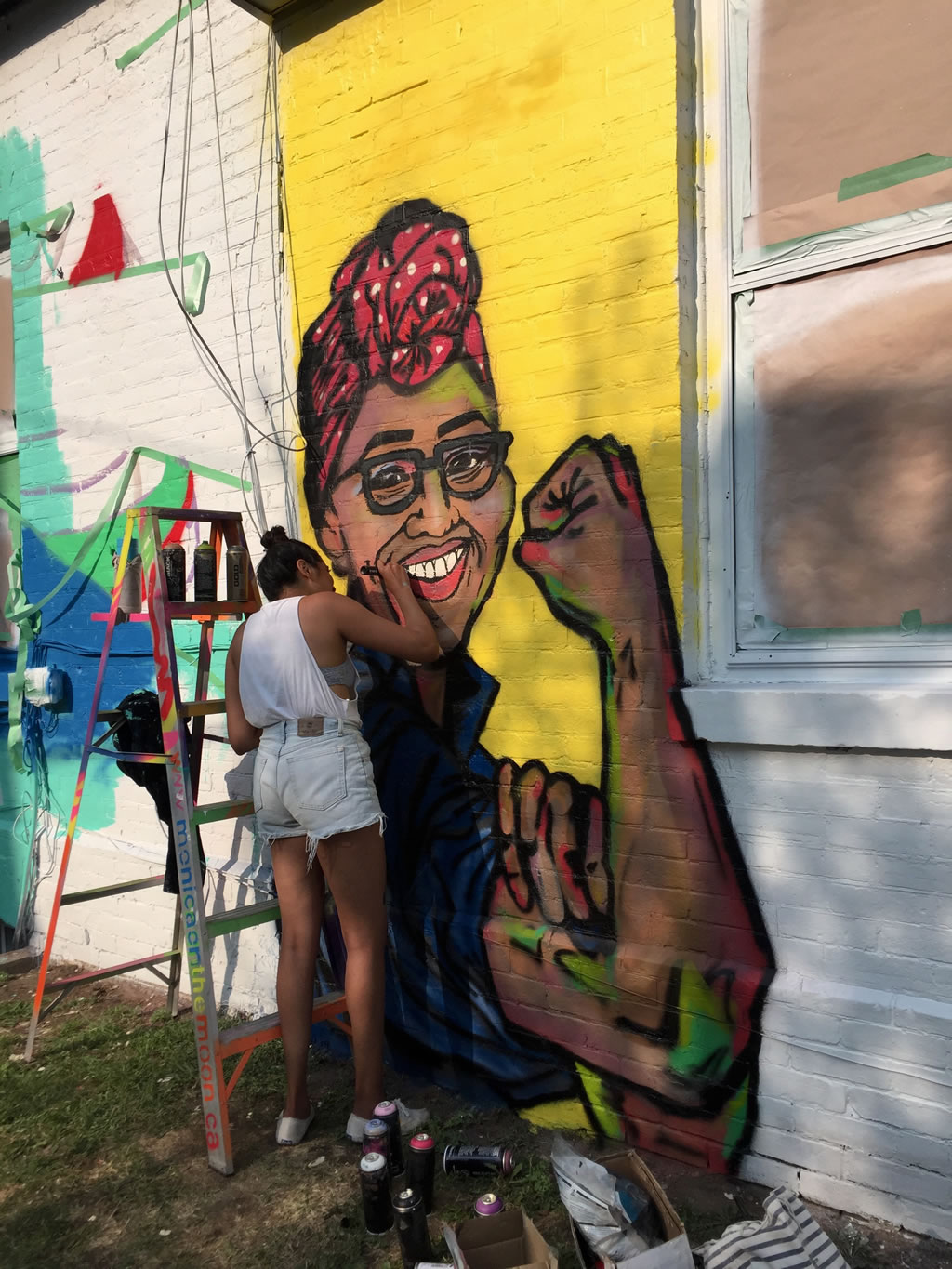 I guess this is apart of a larger project.
"The E.W.o.C. Project (Equity for Women of Colour) creates small-scale outdoor murals through Toronto. Proceeds from the murals are donated to organizations/charities involved in activism for marginalized groups on a local and global scale. "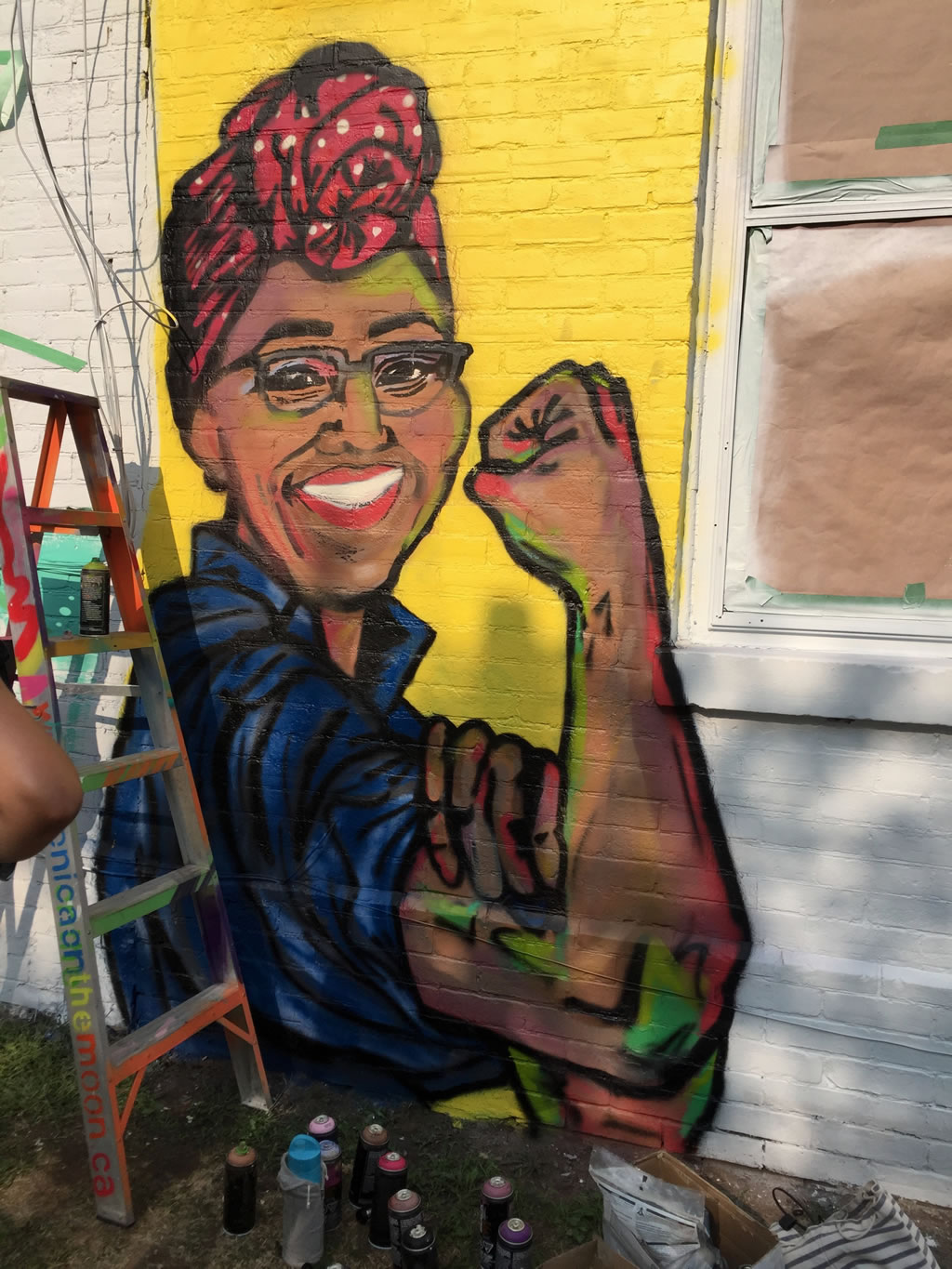 Gosiakomorski Street Art Progress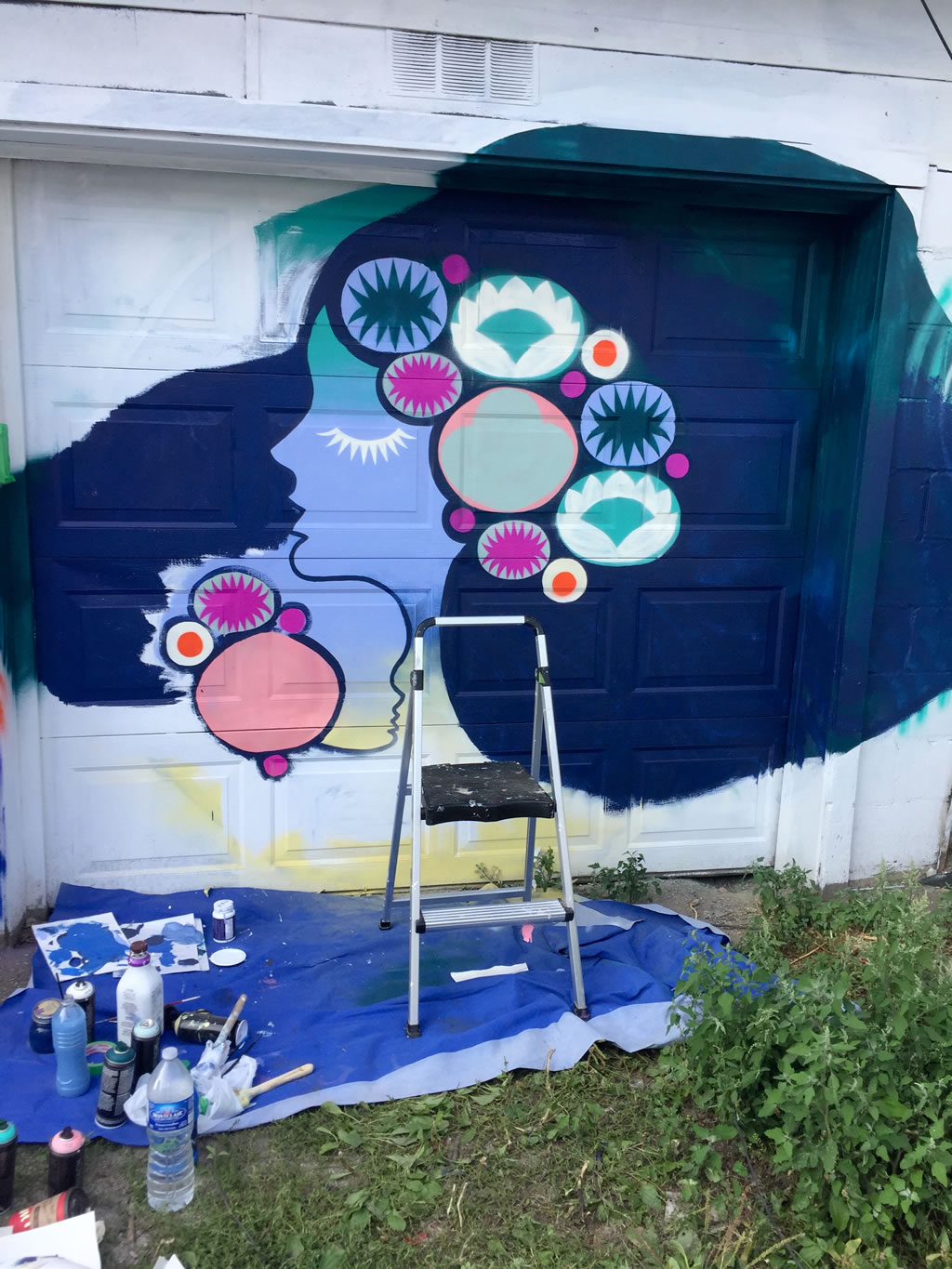 I didn't think to take a picture of her for this one.. but I have seen her working 3 times this year.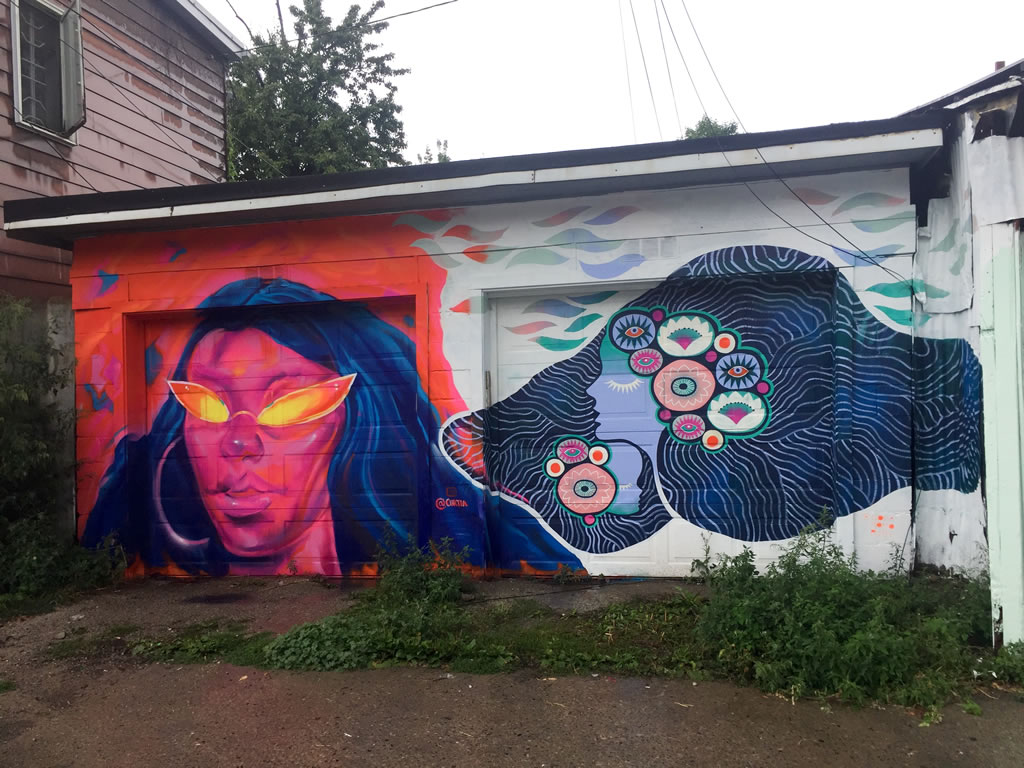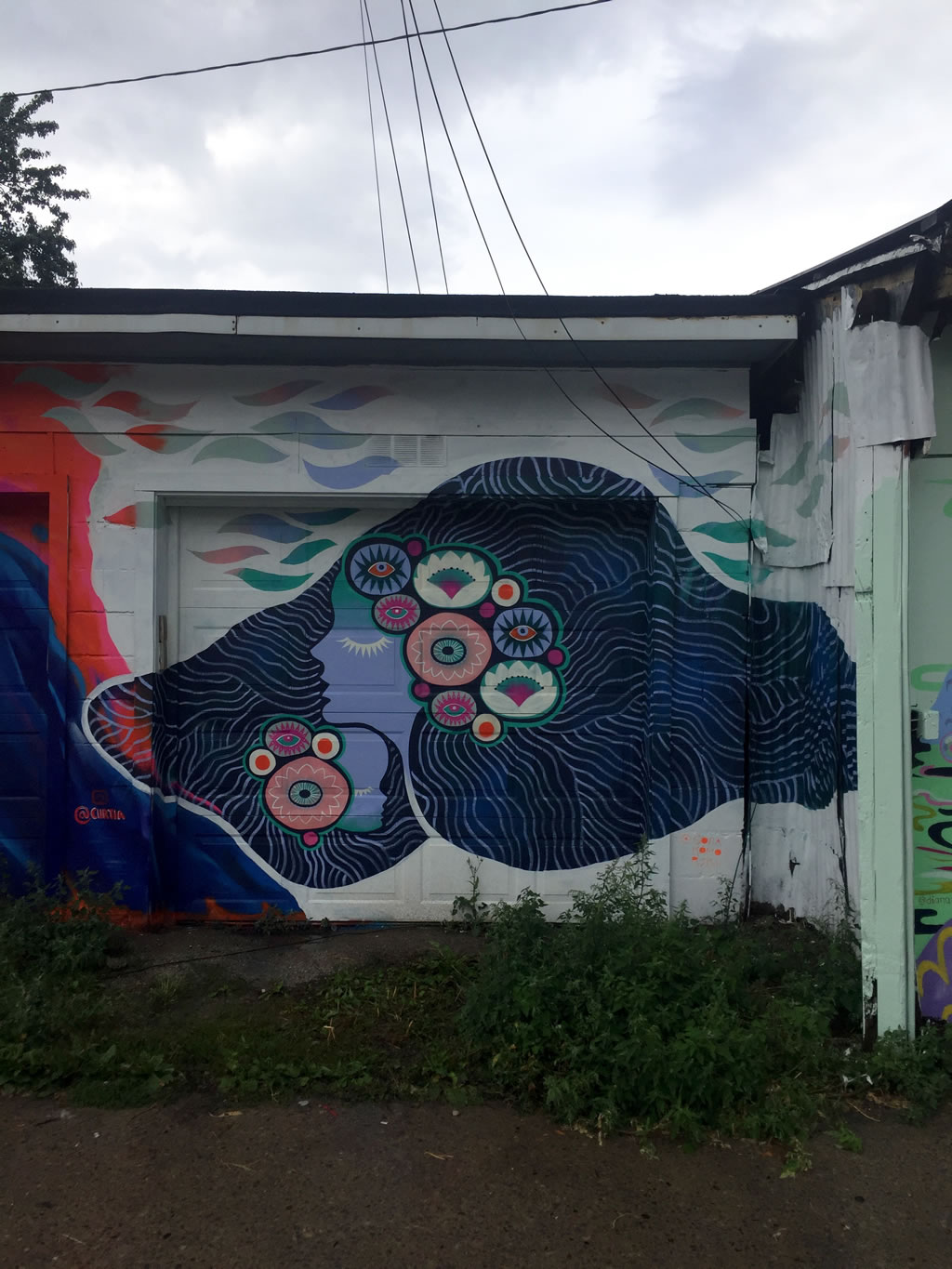 JACQUIE COMRIE GARRIDO Mural Progress
It was nice to be able to chat with Jacquie Comrie this year.. I saw her two years ago on College Street.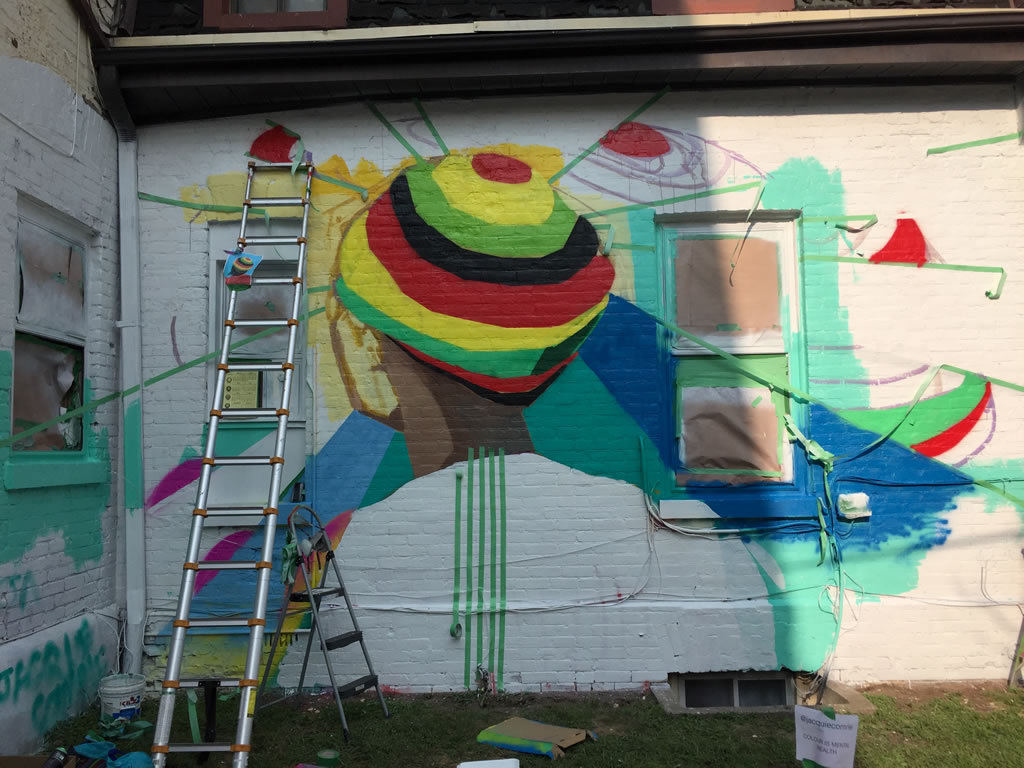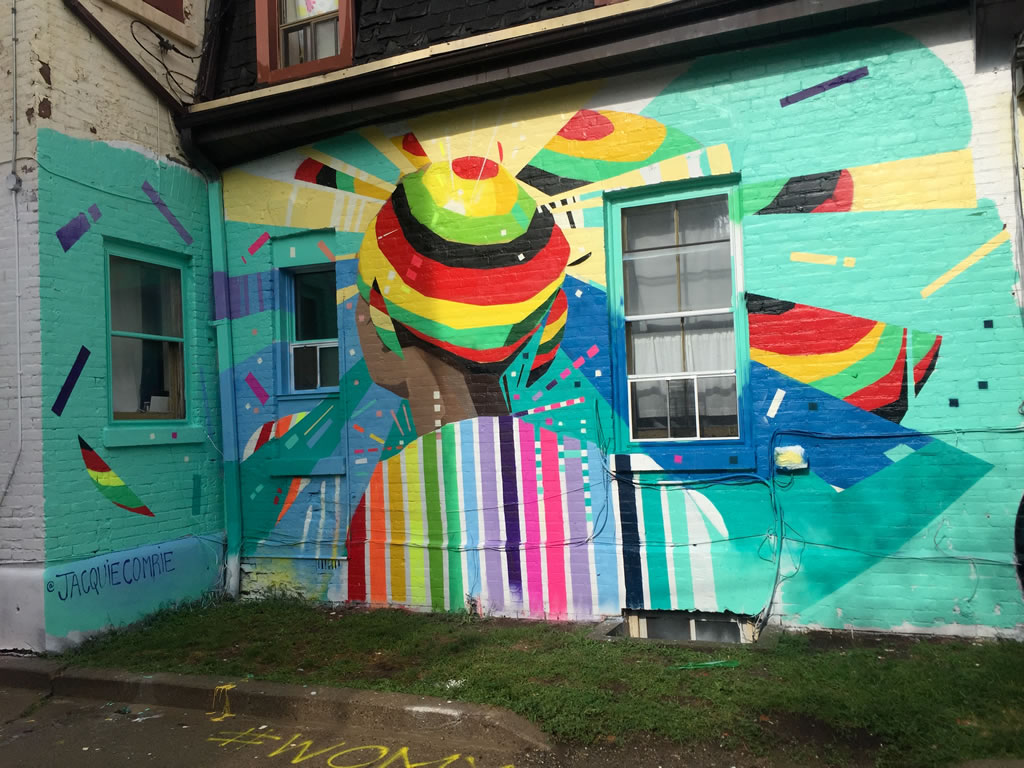 JEI ESCALANTE Mural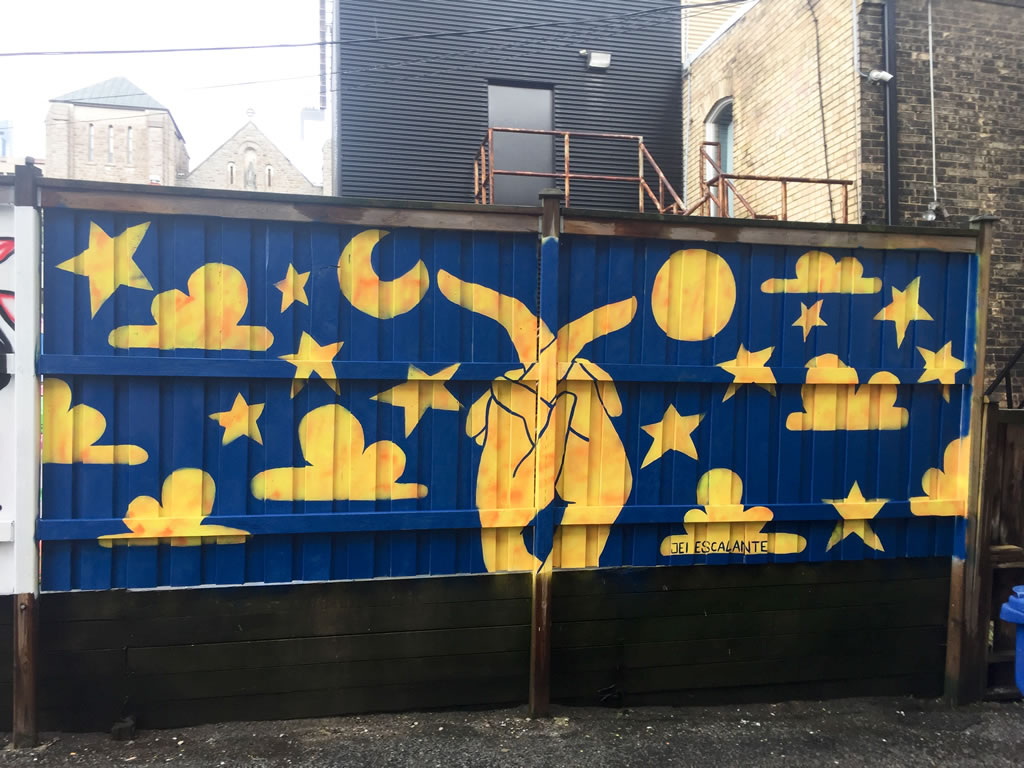 I think this is the correct Instagram Account.
Lacey Jane/Layla Folkmann Mural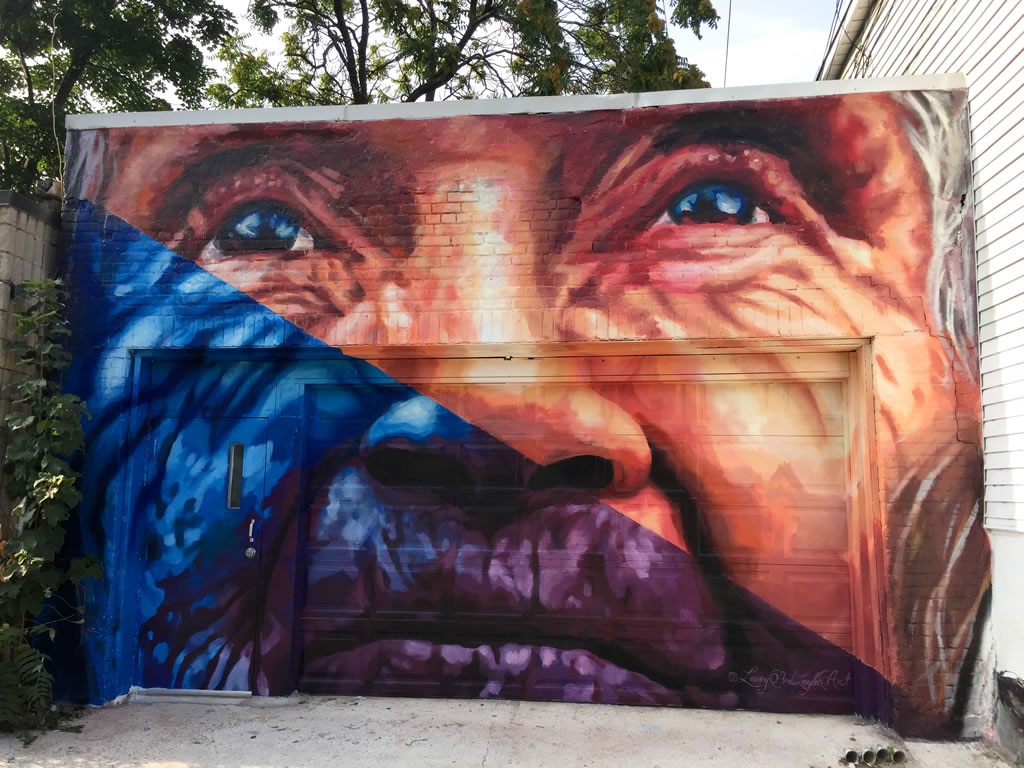 Art Nerds 🤓 Muralists. Painters. Portraiture. I guess this is two women working together.
Lauren Pirie Street Art Mural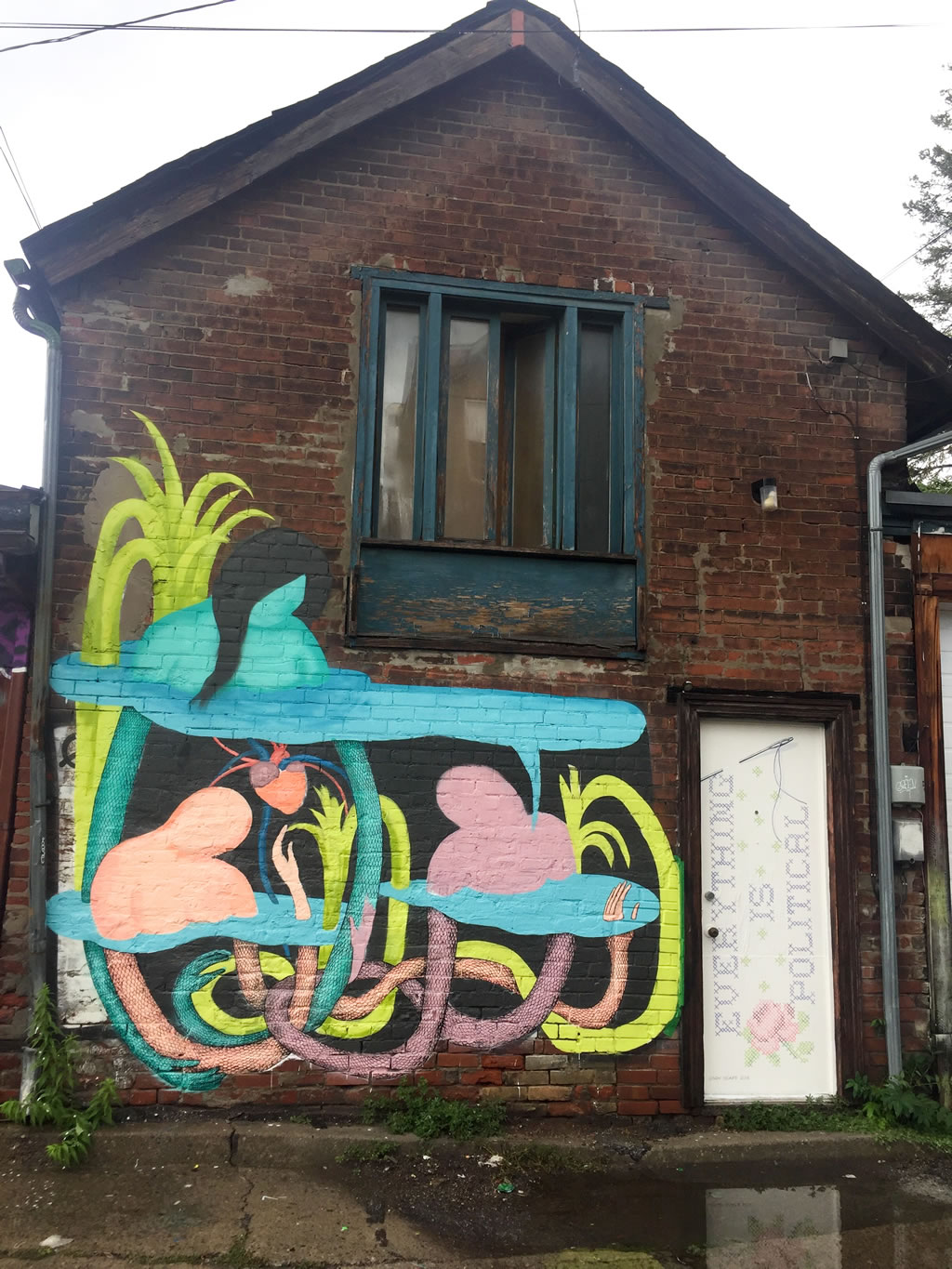 "Lauren Pirie is a multidisciplinary artist, freelance illustrator, and muralist. She has been commissioned to paint murals in Oaxaca, Mexico, the Facebook Toronto headquarters, and recently curated a live mural event in downtown Toronto. "
Monica Wickeler Van Art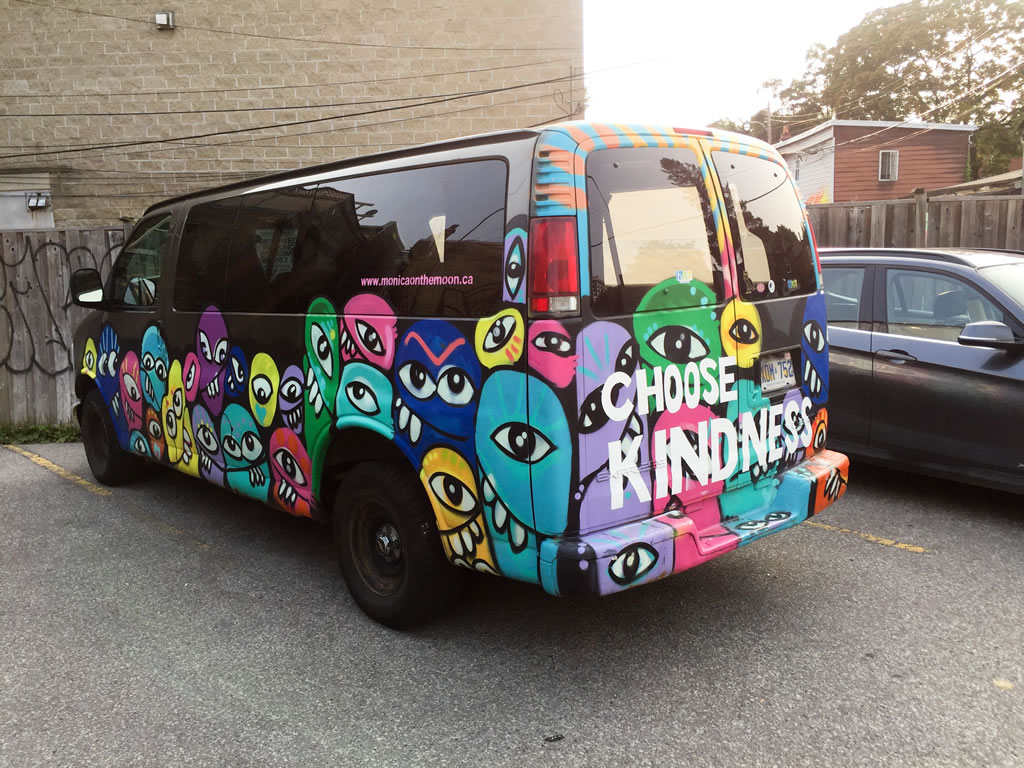 "Old school commercial mural painter who has fallen for aerosol and street-art."
Aura & Chief Lady Bird Collaboration Street Art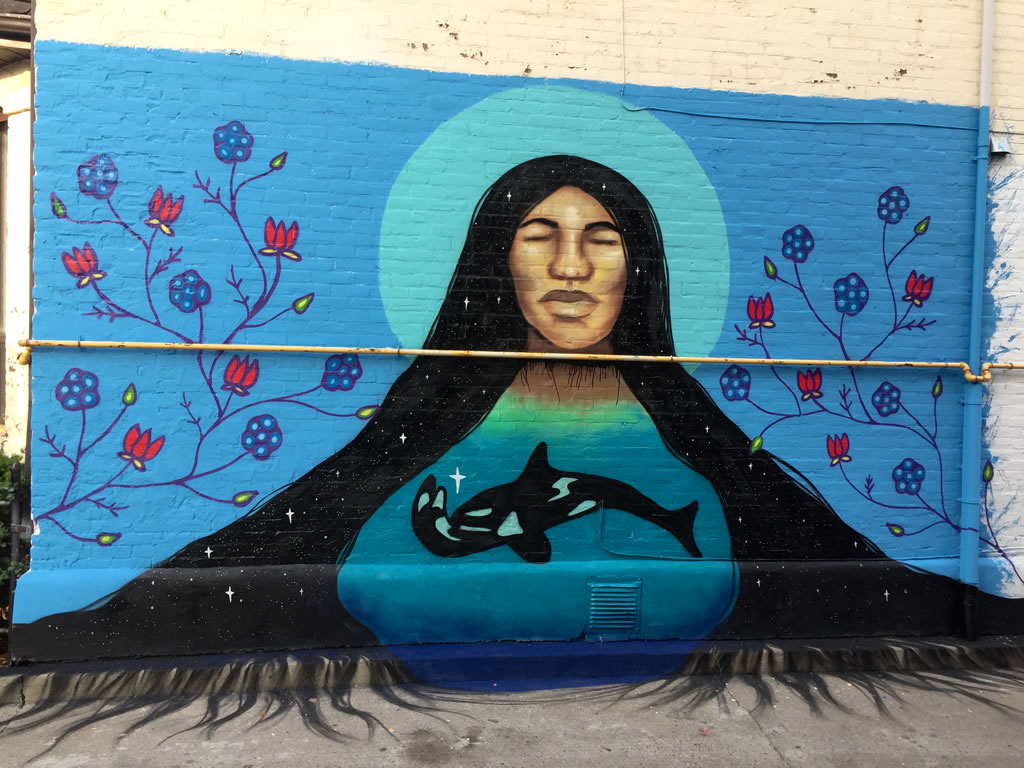 These are two indigenous sisters who work together
Moter Street Art Mural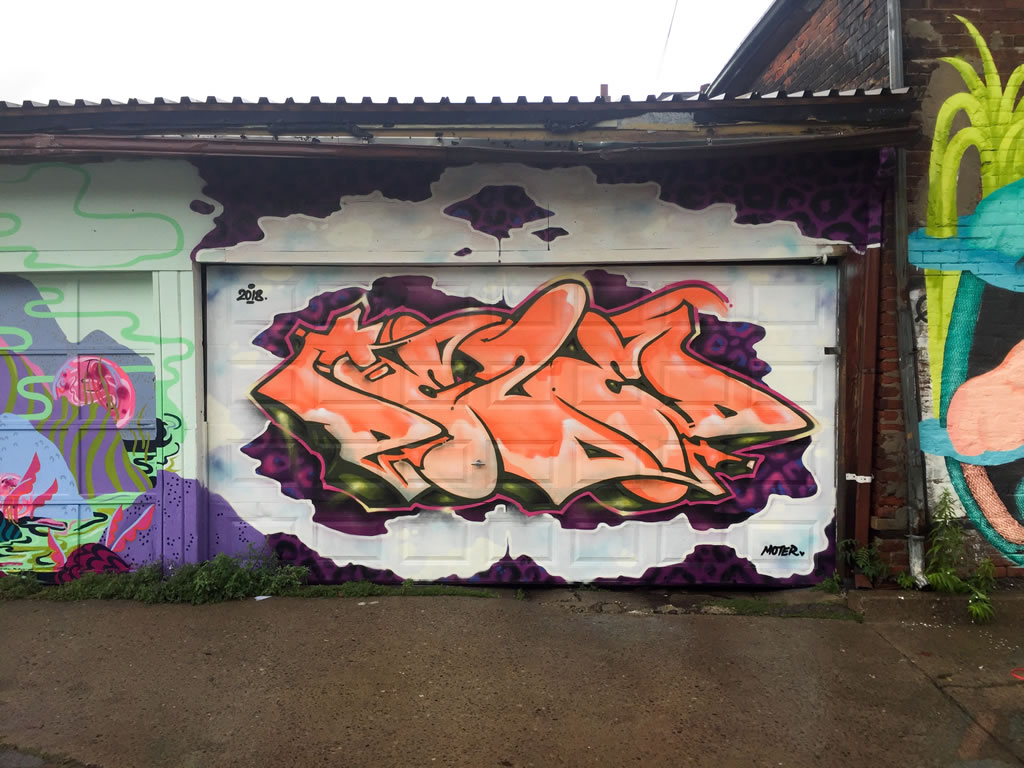 This is one that has me stumped.. I can't find any Instagram account to credit.
Mska Street Art Mural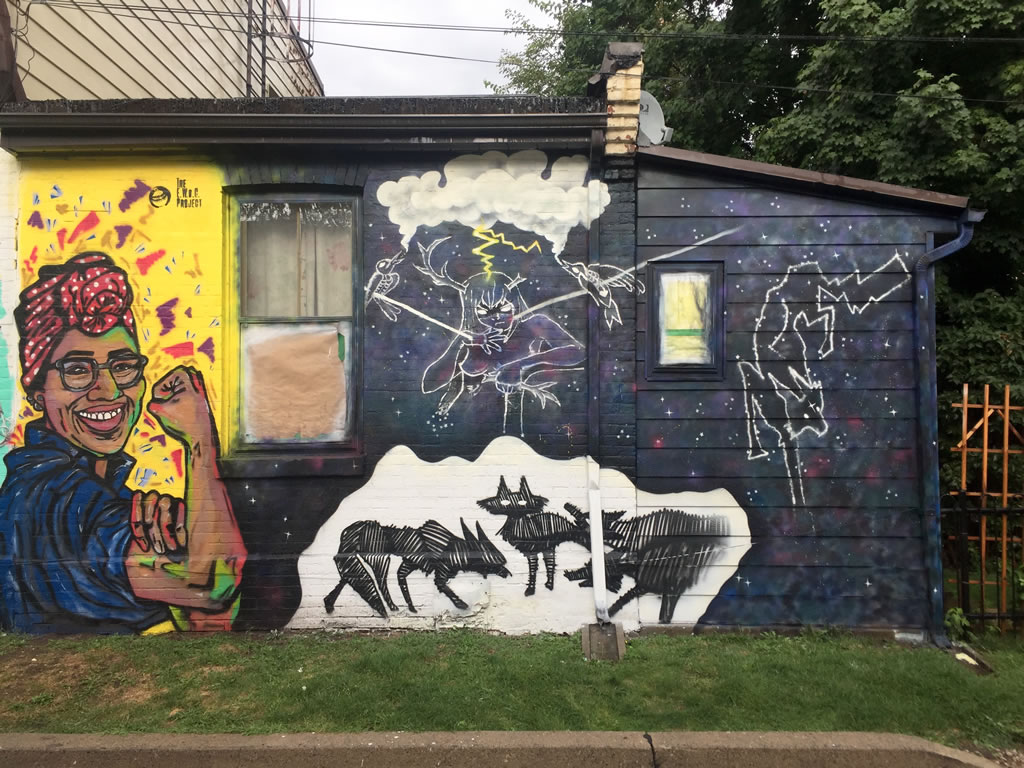 This one i guess is a tribute to Chiara Bautista by MSKA
Sarah Cannon Wall Street Art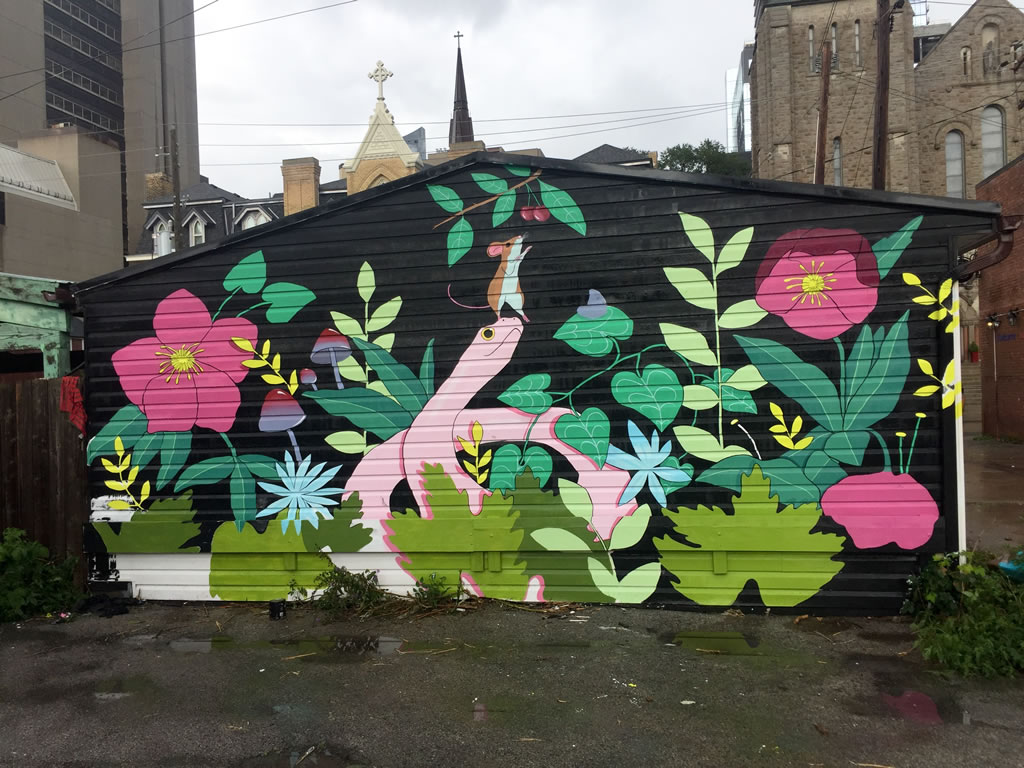 I like the way it looked different in the rain and the sunshine. By Sarah Cannon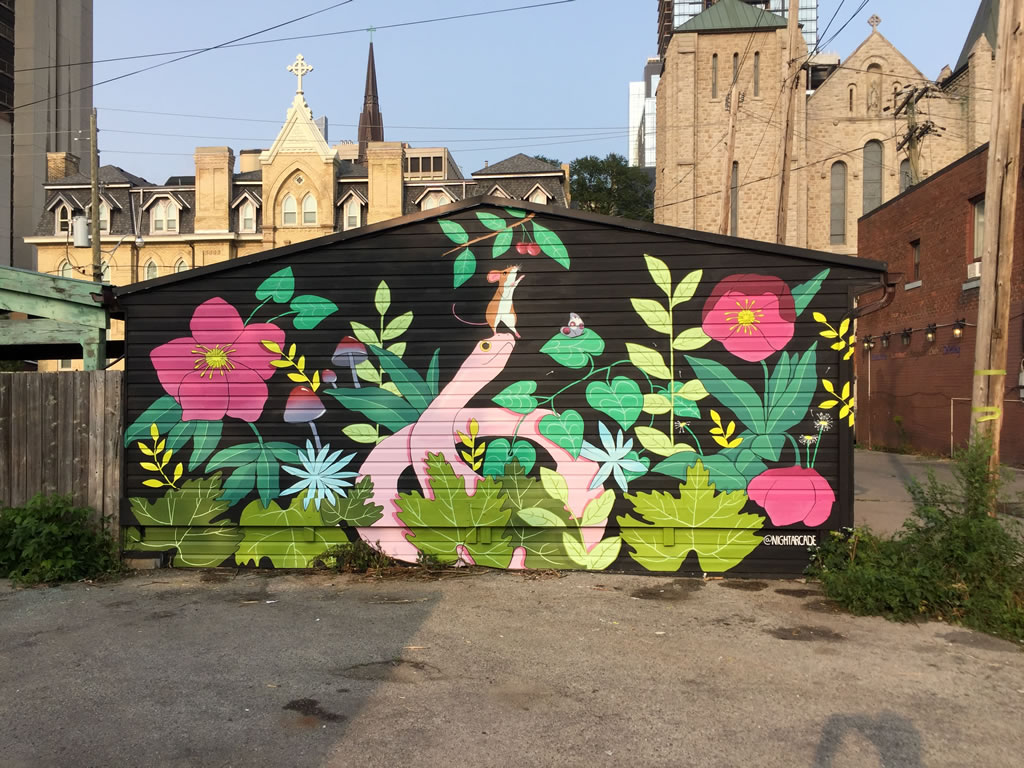 ThePaintedLime Street Art Mural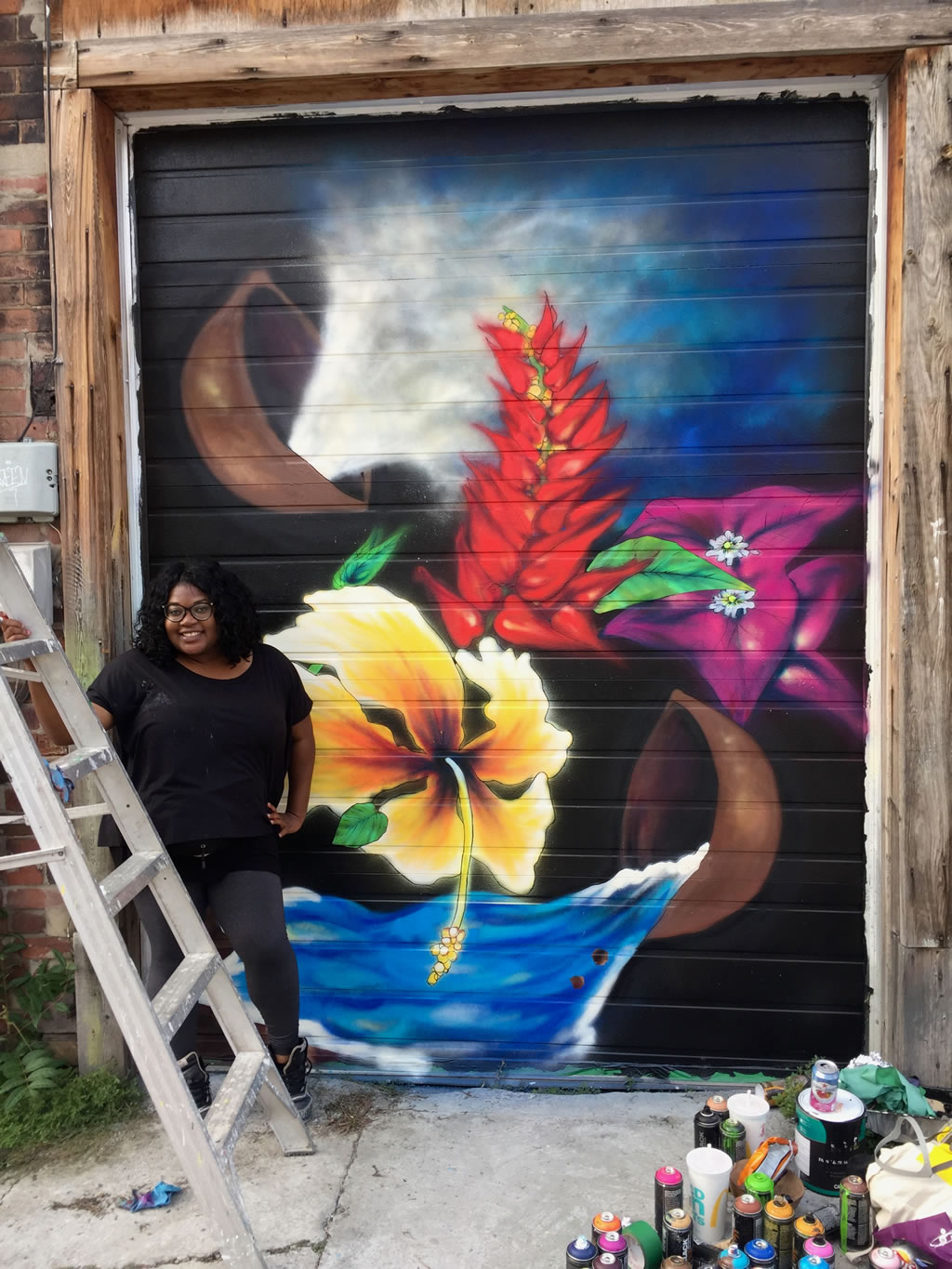 This is only her second mural. She has a great smile 2 !
Shelby Mcleod Mural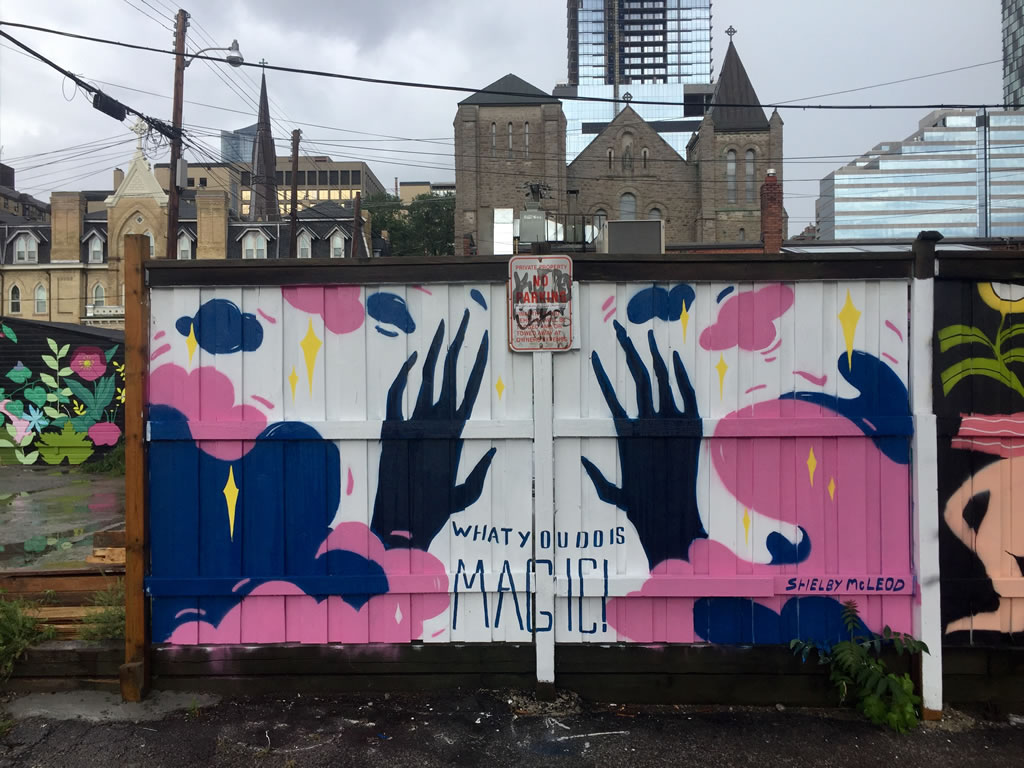 "Shelby Mcleod is a Toronto based illustrator and screen printer. She uses her practice as a vehicle to tell stories that are familiar and representational of day to day life, inspired by alleyways, commuting around the city as well as snapshots into the minutiae of her own and friends personal lives."
☮️TOEST☯️ Mural Street Art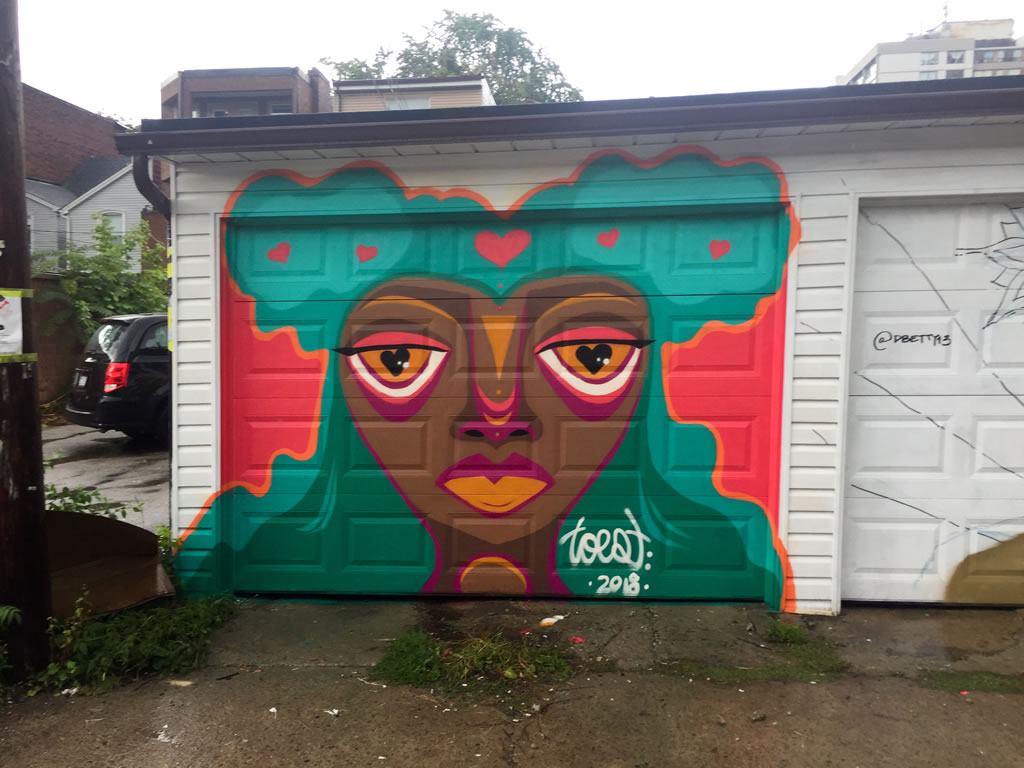 "My alien 😍👽 I decided to walk away and not include too many details because of how tricky the edges/ surface was. Happy to be a part of another #womxnpaintto event"
Wenting Li Fence Mural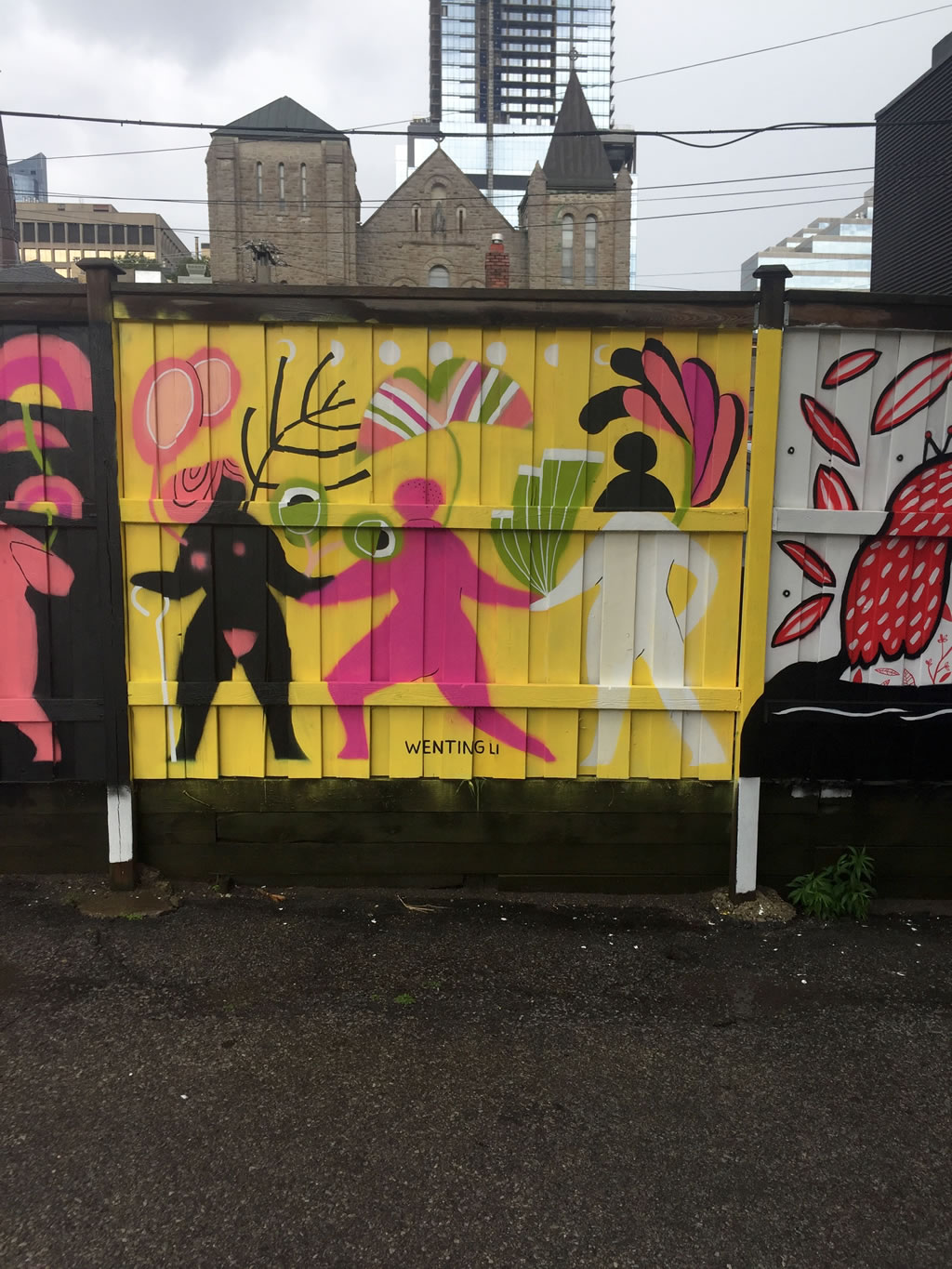 She does illustration as well as murals & paintings.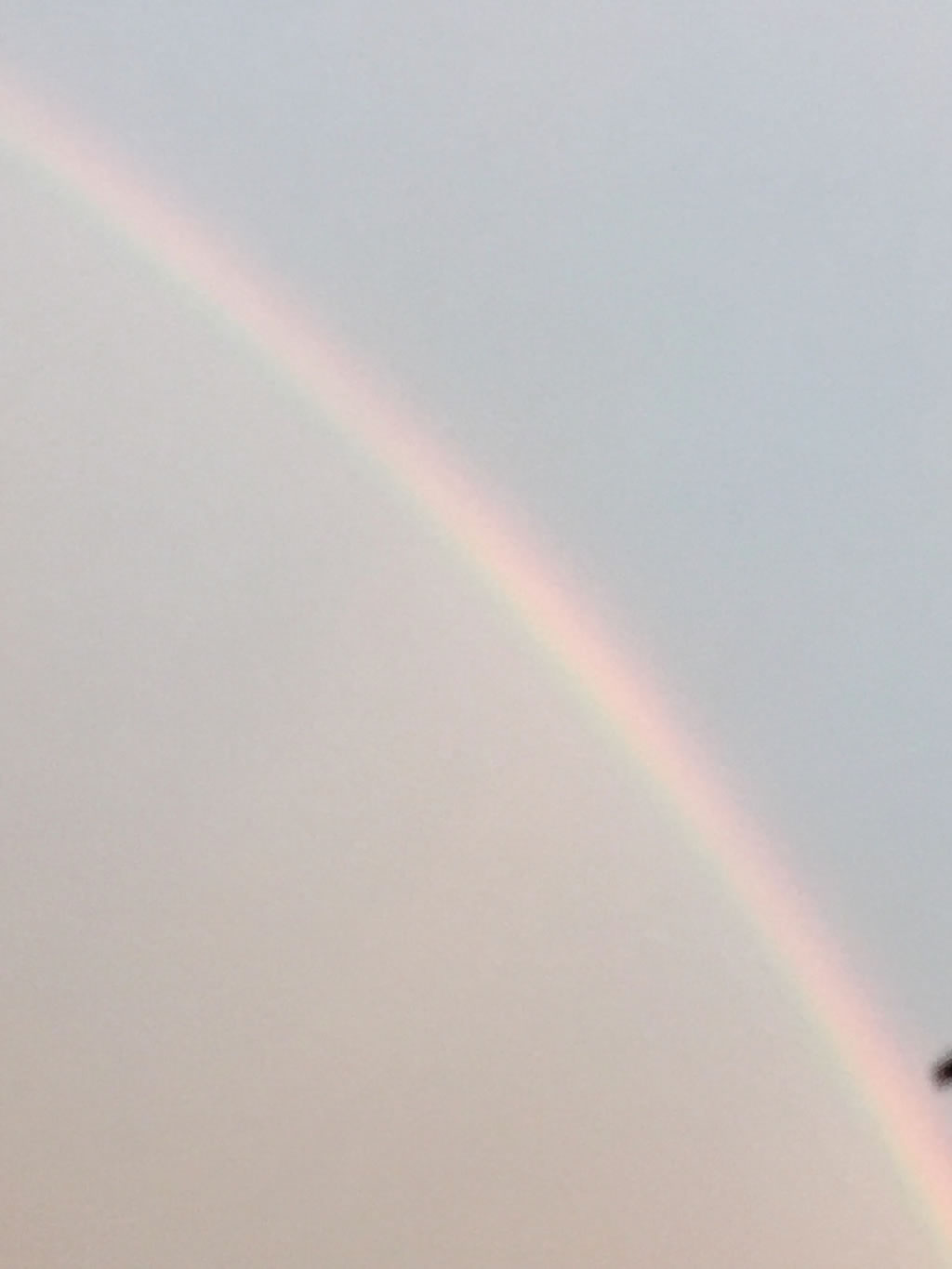 Finally, this is that rainbow that I mentioned earlier.. rainbows and art go well together !
Toronto Street Art Graffiti Found Here: