Bruno Smoky Garage Door Mural found in back alley west end Toronto. Graffiti burner that pops out of this door. Famous graffiti artist has others in area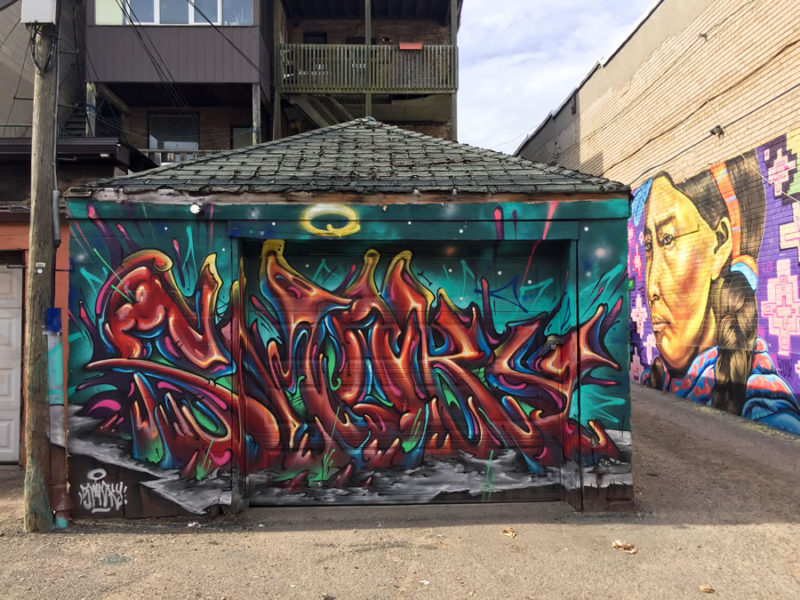 Graffiti burner in back alley
Another @brunosmoky on the left.. and to the right @fiyabruxa who is @shalakattack 's — sister Which, I found out yesterday because – I incorrectly credited her. 🙊
This is down a really amazing laneway full of @clandestinosart by the @lulalounge which is a latin bar and restaurant 🇧🇷. Bruno puts a few of these extra bonuses that you have to go down a little further to find. It's kinda like finding an 🐣 egg .
I've taken a few pictures of this and every time I go down here someone 'catches' me in the act. I kinda pretend that I am on my phone but then I remember I am just taking a picture 📷. . ..
.
I didn't post this before because the light hits it unevenly depending what time of day you go down here. The light was very good 😊 yesterday for both of these amazing 😉 murals 🎨
Art Graffiti discovered at this Toronto location: