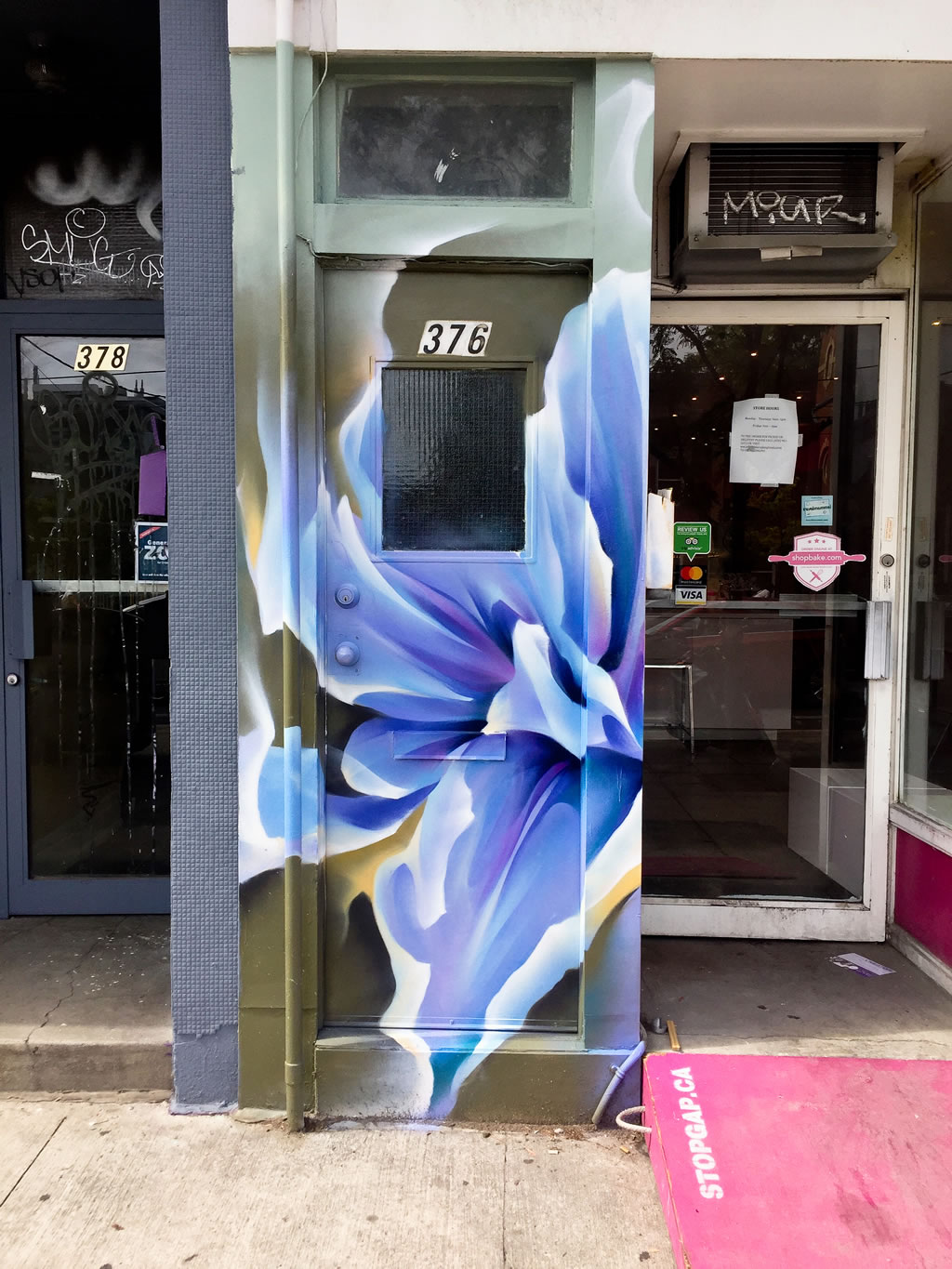 Which one of these 🚪 does not look the same ?
I had something else lined up to post for Friday .. and I passed door by Alex Bacon just this afternoon and I went that's exactly what I'm going to post..
What a great door ! 🚪
Happy Weekend Everyone ! 💐
Toronto Street Art Graffiti Found Here:
Mural Collaboration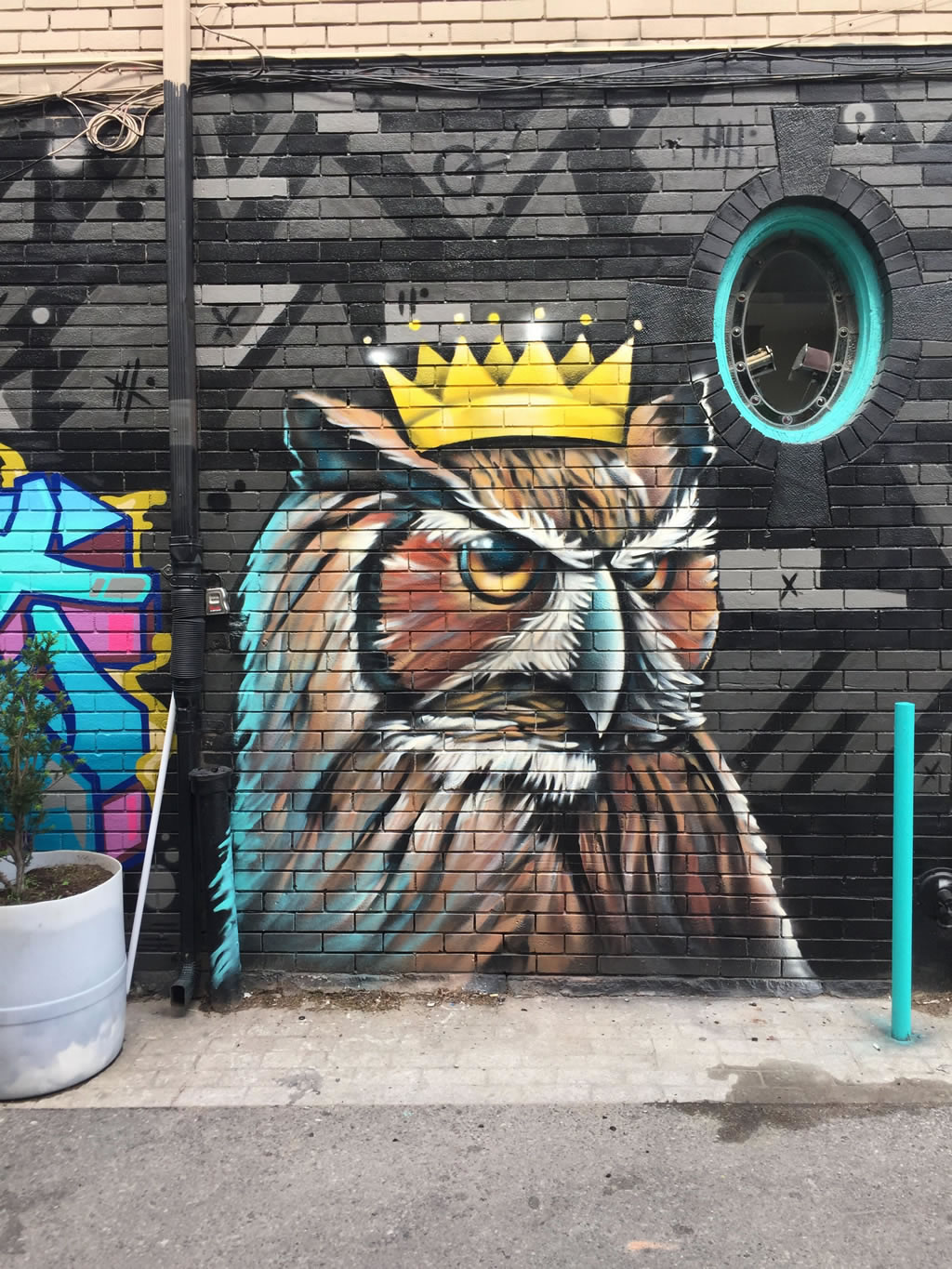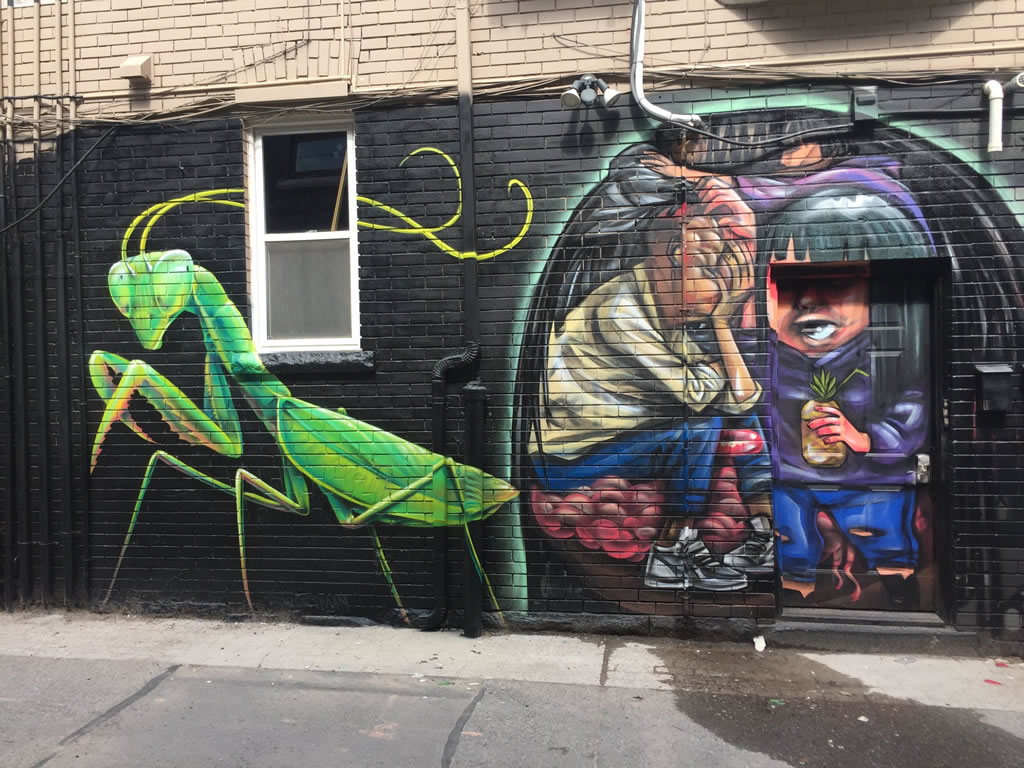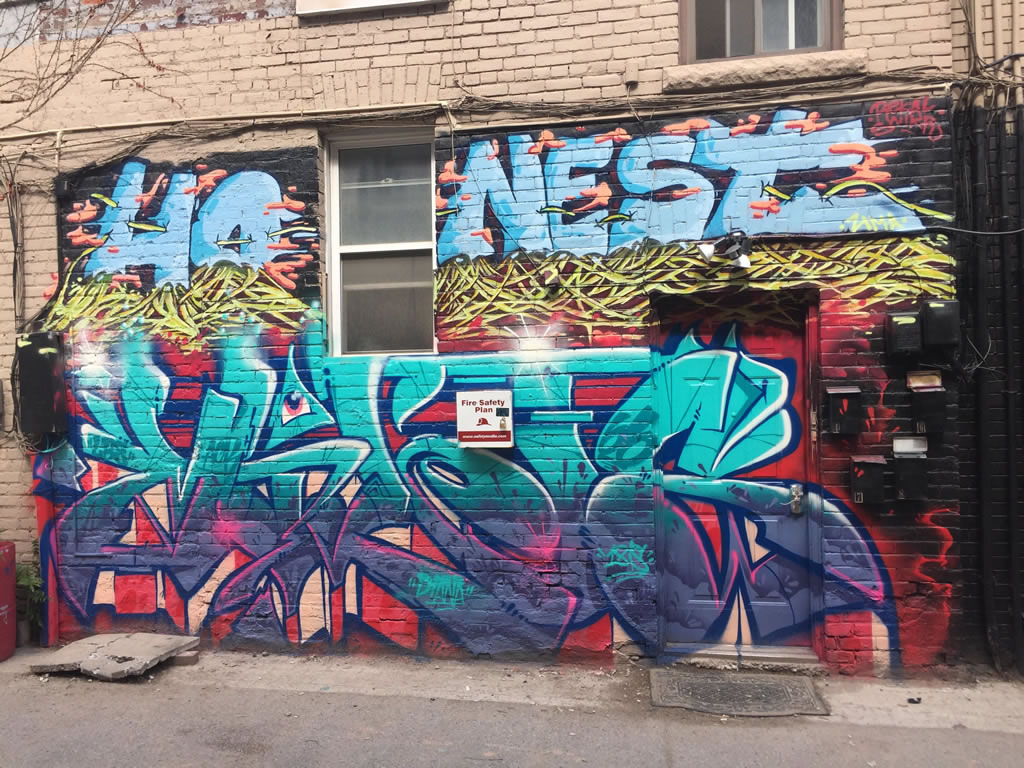 Found this just down the street by @walesthe66 @x.sleestak.x @elicserelliott @nick_sweetman
Toronto Street Art Graffiti Found Here: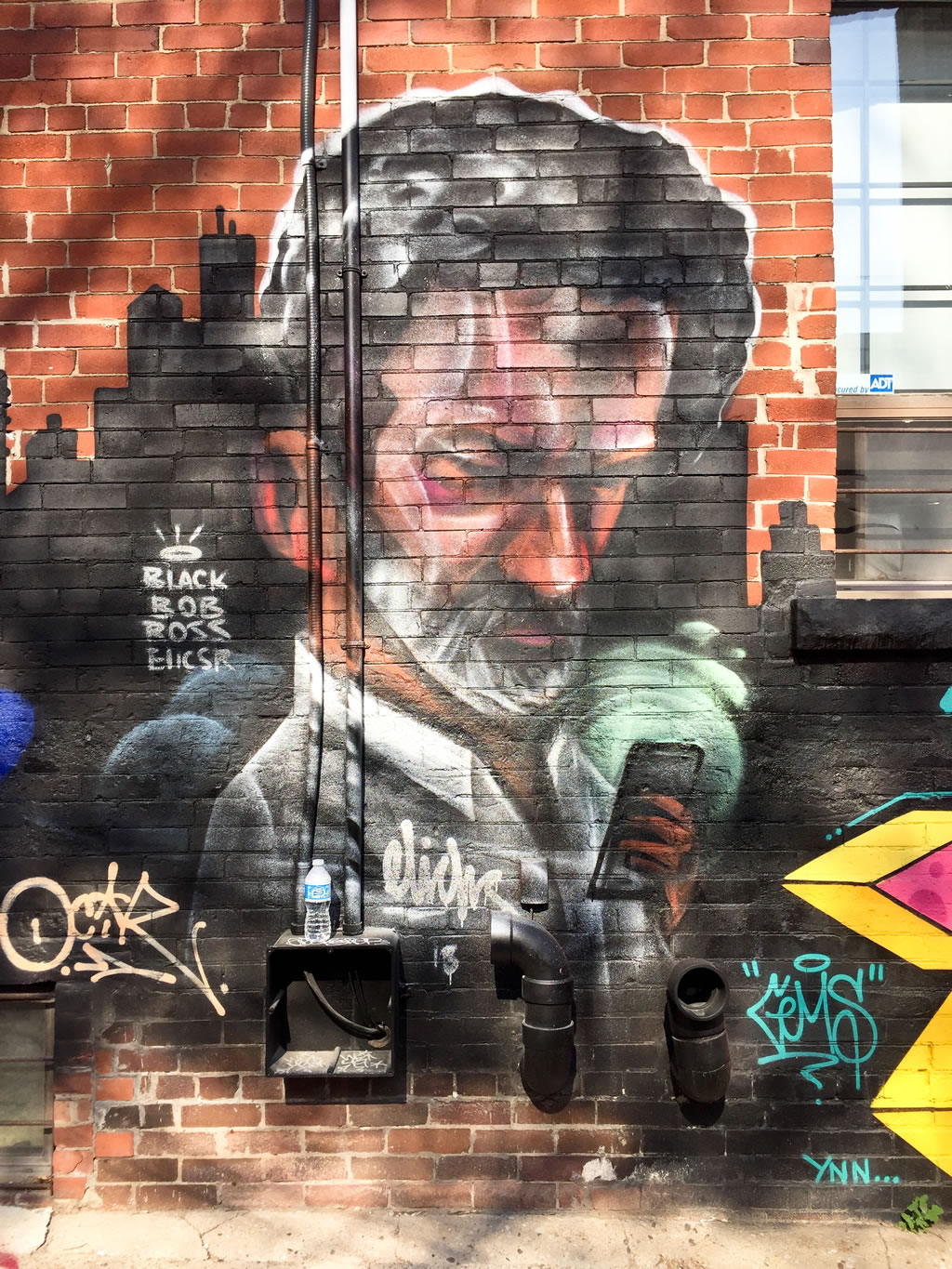 Bob Ross is of course the American painter and television host of "The Joy of Painting". I never watched it when it was on PBS but there was a documentary about him that enabled a lot of people to discover him and his art show.
Toronto Street Art Graffiti Found Here: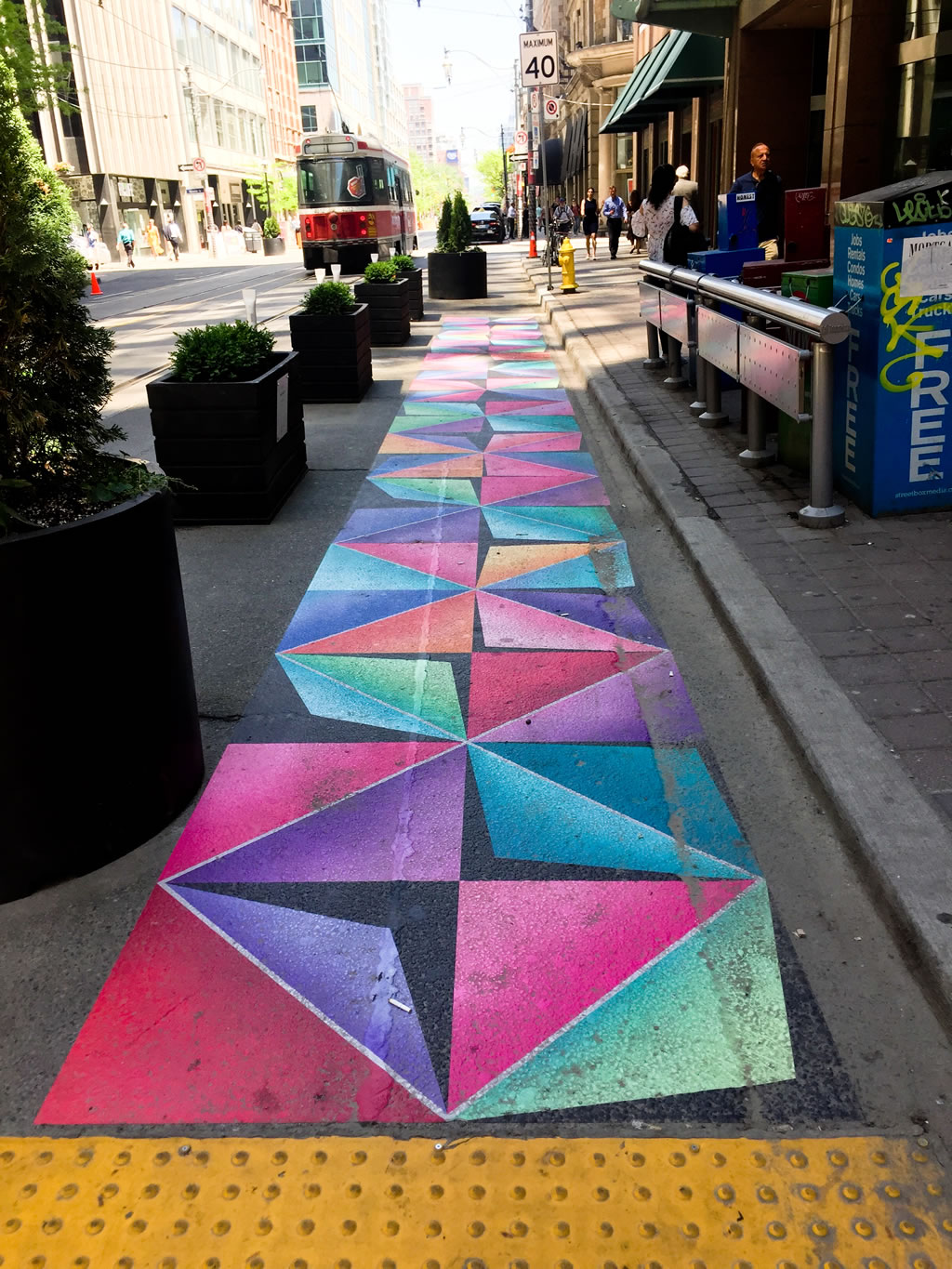 Saw this for the first time yesterday… She has better pictures on her account.. but she said this on her account : "We installed this temporary road mural in Toronto on King street, to remain there until the end of December as part of the #kingstreetpilot program"
There's a whole bunch of them all along King St… but I was on the way to the subway.. so I'll have to go back to check the rest of them out later..
This was apart of a temporary art installation that I didn't actually get to see. I just saw the artwork before and after.
This is what she says on the city of Toronto site:
WATCH YOUR STEP! is an abstract geometric road mural composed of brightly coloured triangles that appear to fold in and out of the road's surface. The tiled format of the
design takes its cue from concrete pavers – a ubiquitous and often unremarkable material. Here, the use of colour visually transforms an ordinary two-dimensional surface into a three-dimensional one by creati ng a sense of movement and visual depth.
Toronto Street Art Graffiti Found Here: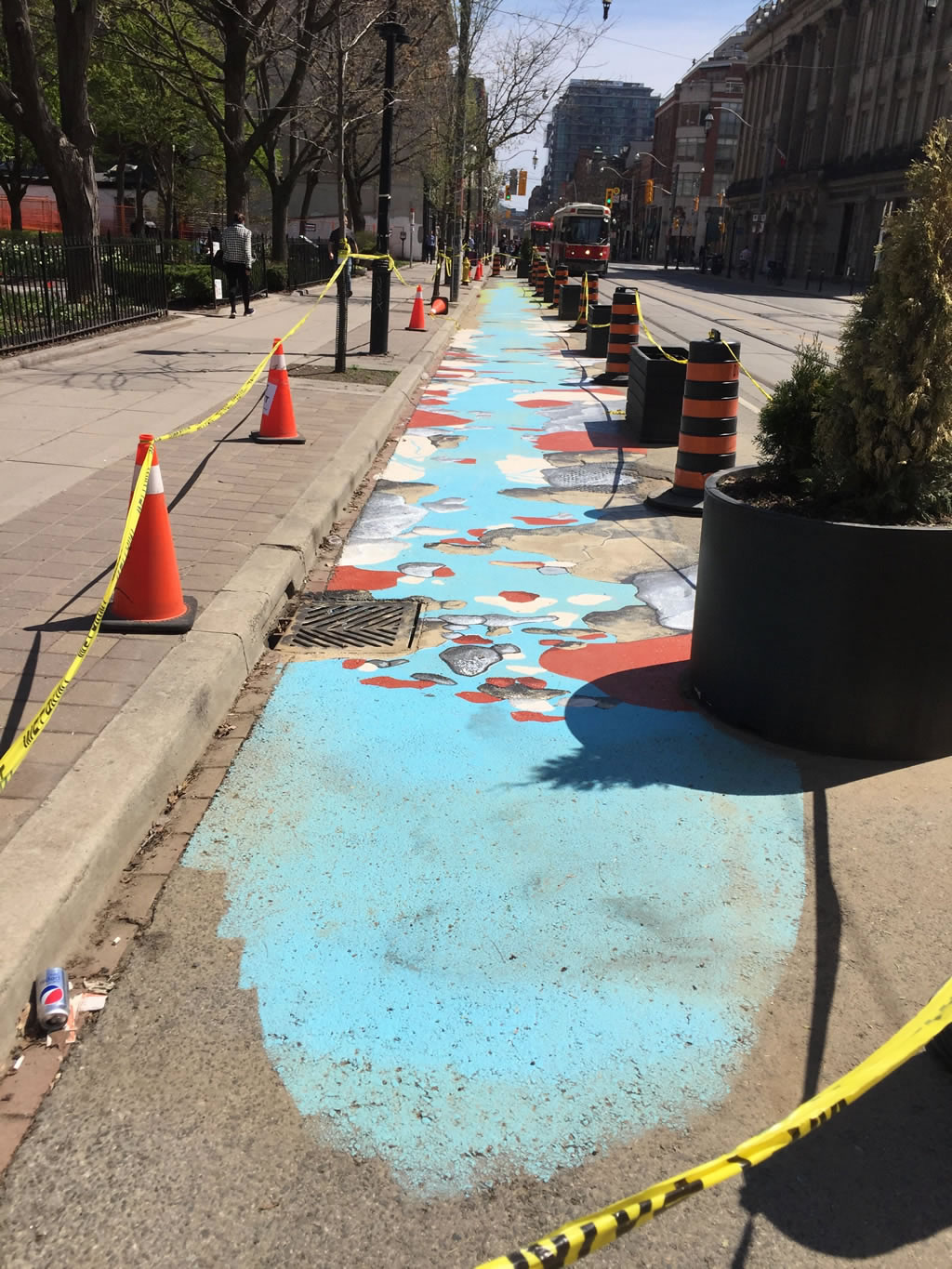 I only managed to see this one a week or so before the exhibition date… I passed it on the street car last week.. but I didn't get a decent picture from the window. She had logs brought in for the project.. you can see better images of it on her feed.
She says this on the city of Toronto site about her art installation:
"During the formative days of Toronto, multi ple creeks traversed the land along King St from Bathurst to Jarvis. Cathedral Creek owed through St. James Park beneath the site of The Cathedral Church of St. James, from Jarvis and King to Church and Adelaide. At least 8 more creeks crossed King Street. They are now buried or dried up. This road mural depicts a stream, edged with rocks, pebbles, mud and brush; resurrecting the lost creeks of King St. It will be painted in blues, greens, browns, greys, white and reds. The mural meanders along the public space, adding colour, beauti fying the street and providing an infusion of nature in the heart of downtown. Animal footprints will be painted onto the road using a super hydrophobic soluti on. This animated feature will be invisible in dry weather and visible when it rains. Horse, deer, moose, rabbit, fox, beaver, racoon, squirrel and bird tracks will surround the stream when wet. As the sun shines and dries the sidewalk, their existence will fade from sight, just as the creatures did. The ghostly images will encourage passersby to return during wet weather. The audience can test their knowledge in identifying the animal tracks."
Toronto Street Art Graffiti Found Here: