🎨 by Jessey James @artofphade 🐘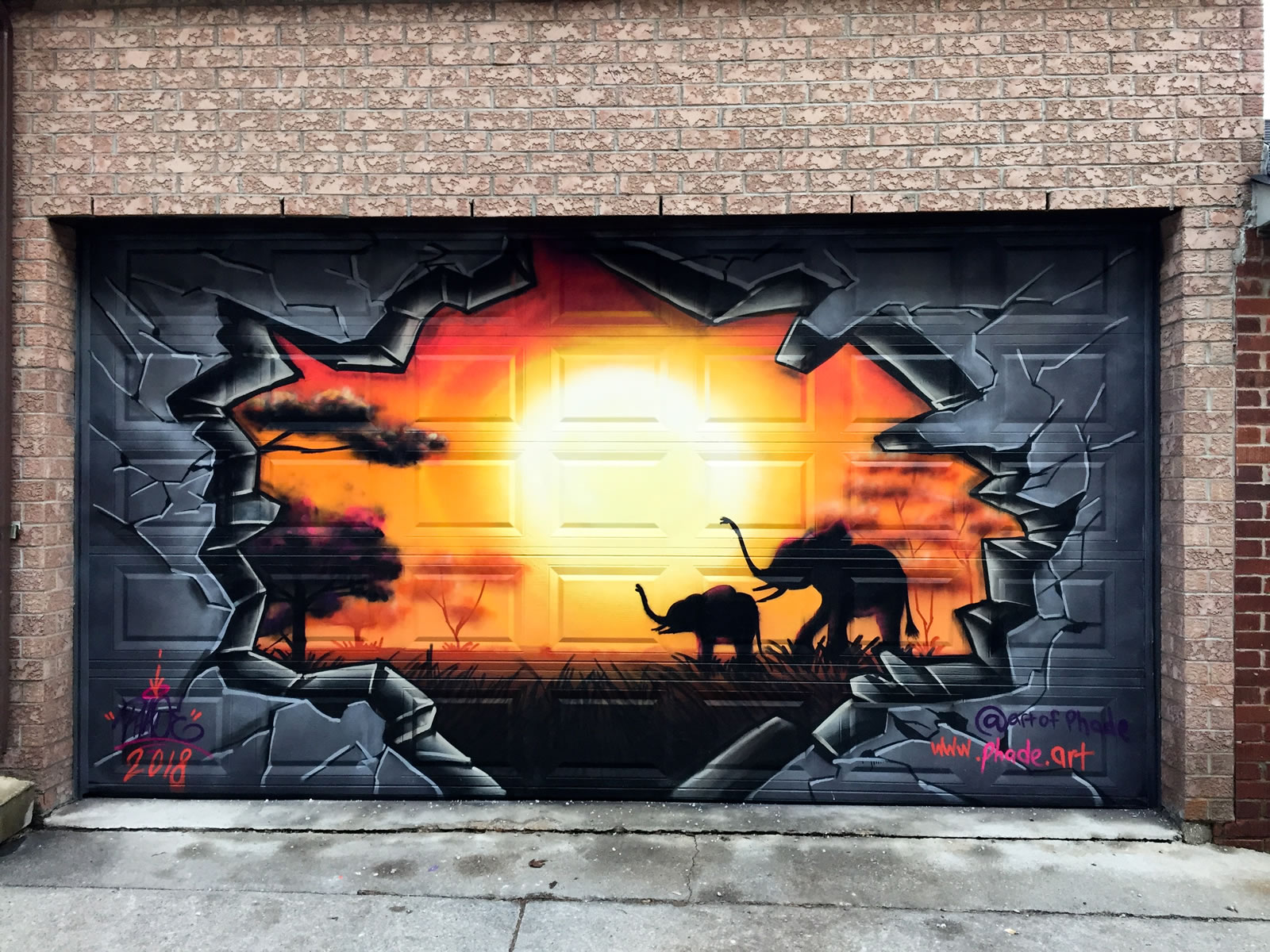 This is one that I have been meaning to post since December; looks like he did painted this back in October 2018.
From his Instagram account:
"Autumn Heat! Quick commission on this clients garage door."
& jenny__f comments:
"I get to walk past this daily. It's beautiful!! ❤️❤️"
Jenny is quite correct, it's amazing. I stumbled on this in an alleyway and was wowed right away.
"Jessey Pacho is a vibrant visual artist from Toronto. Known as Phade in Toronto's graffiti community and with well over a decade's experience as a graffiti artist, paralleled with his work in community building, arts education and mural making, Jessey has a deep well of knowledge, which translates to each and every project he undertakes. With this, he brings a unique perspective to the many walls of Toronto."
Did you know August 12 is World Elephant Day ? I didn't either.
1) There are 3 different species of elephant – African Savannah elephant, African Forest elephant & Asian elephant.
2) Elephants are the world's largest land animal! Male African elephants can reach 3m tall and weigh between 4,000 -7,500kg.
3) There's an easy way to tell the African elephants apart from their Asian cousins – their ears!
4) You can tell a lot about an elephant by looking at their tusks! Elephant tusks never stop growing, so enormous tusks can be a sign of an old elephant.
6) Spend between 12 to 18 hours eating grass, plants and fruit every single day!
9) Elephants have created their very own sunscreen! After a river or swamp bath, they'll throw mud and sand up and over themselves to protect their skin from the hot, burning sun.
10) Sadly, elephants are in trouble. Many are killed by humans for their ivory tusks.
I think they are amazing 🐘
Toronto Graffiti Street Art Found Here: