Eye of the Tiger Aerosol Collab by LuvSumone and Javid Jah in Barbara Hall Park. This is a new work that replaced an older mural that had been done by Javid
New collaboration between @javid_jah and @luvsumone.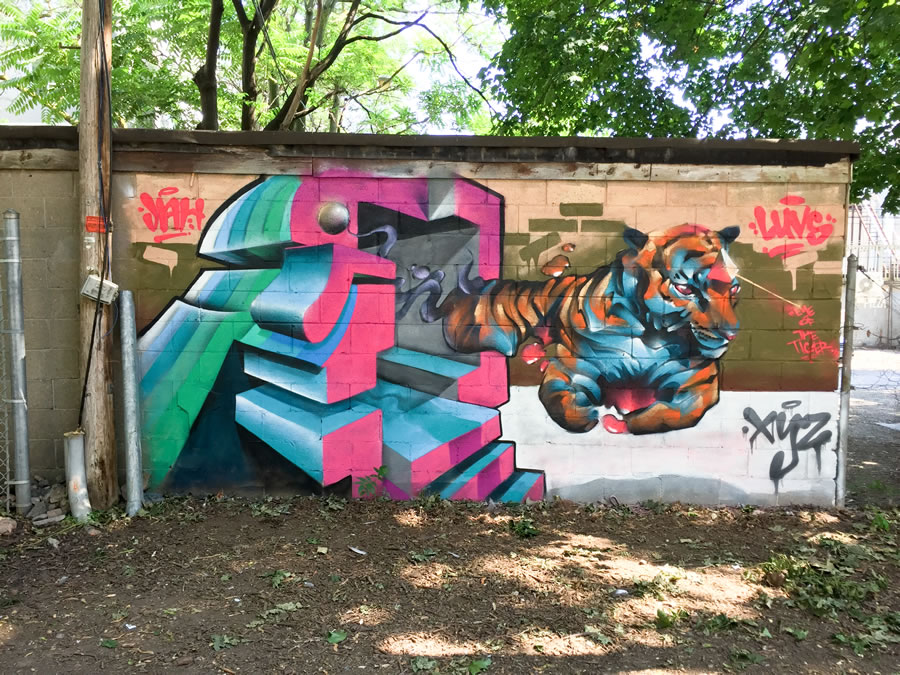 I took this picture last week.. some douche had tagged the previous mural that @javid_jah had done back in 2014.. – The bottom picture is the old one that says "stairway 2 heaven Interior Design by Jah. (I took the bottom photo back in November of 2015 – which, is why it isn't the best photo – I was just starting to see street art back then – so this kinda counts as a flashback!)
The new mural photo on the top is from last week it says "Eye of the Tiger"
This park is a pretty sketchy spot – I am surprised that the bottom mural lasted so long without a tag. There's a bunch of idiots that are tagging murals around the city.. and luckily the artists have been repairing them or doing what these guys did & they just made a new one..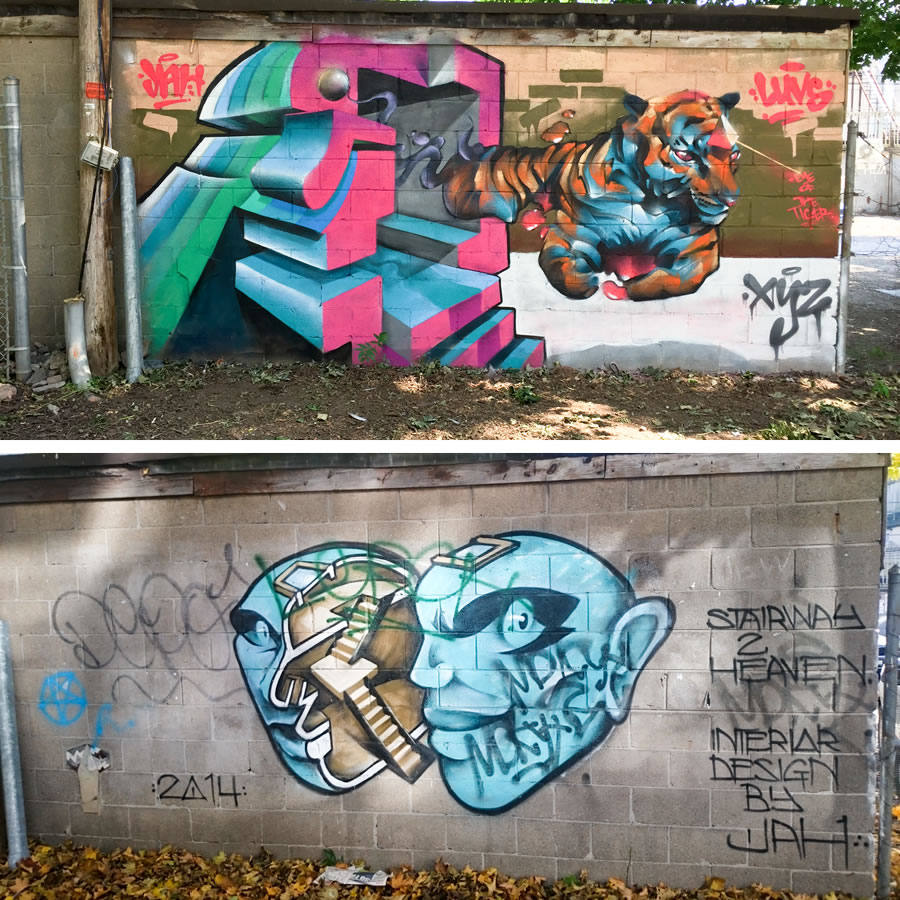 I don't know why someone would do this to someone's art. It doesn't make sense to me. I'm very grateful to the artists who have just decided to move on and not focus on negative energy.. its pretty terrific of them and the tiger is pretty cool !
Anyway.. I get frustrated when I see street art tagged. Artists work really hard to create these beautiful images when you walk by. They keep the city fresh and interesting. The guys (and I am assuming that they are men) seem to have no respect for all work that goes into this what I consider to be works of art.
Its also brave of the spray artists to put themselves literally 'out there'. Meaning that the work that have created can be easily ridiculed. Tagging to me is a form of disrespect. Its done by someone who doesn't see the value in what someone else has created for other people to enjoy.
Tagging is something that seems to represent rebellion.. and has very little purpose.. IMHO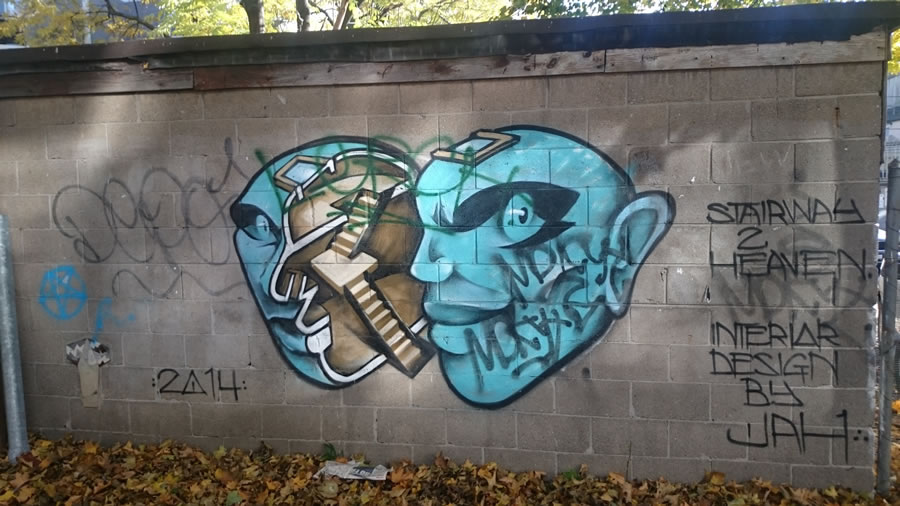 Toronto Aerosol Graffiti Art Found at this Location