Garage Door Mural by LuvSumone found in a back alleyway off of Harbord Street. Really like the colors choices in the simple mural that Just says "Love'
Shutter art in an laneway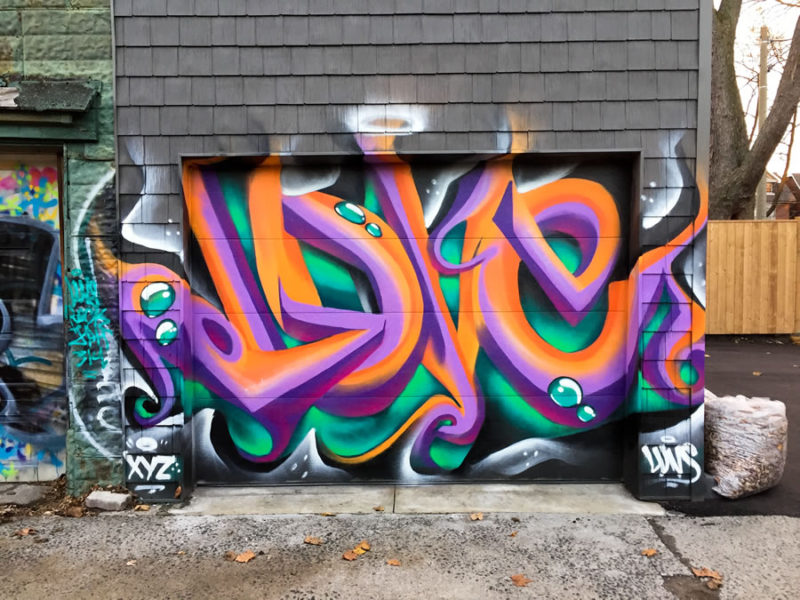 By awesome @luvsumone 🍩🎨 More alley art with another garage door that I found back in December of last year.
Pretty sure that says 'LOVE" ❤️ and I love the colors.. the orange and the green with the purple really go well together. I don't know who did this one.. it just says XYZ on the left.
Another 'graffiti burner' which according to Wiki is "A large, more elaborate type of piece. The piece could be said to be "burning" out of the wall, billboard, or train-side. Because they take so much time and effort, burners in downtown areas are more likely to be legal pieces, painted with the consent of the property owner". .
.
When I first noticed these burners, I wasn't that fond of them to be honest. But after a couple of years I've grown to like them a lot. I've seen a few of them being created live so, that made me really interested.. its actually an amazing form of art 🎨 and it takes a fair bit of time to create these.