Happy Easter !
Just a quick Easter Post !
Jerry Rugg Bunny Garage Door Mural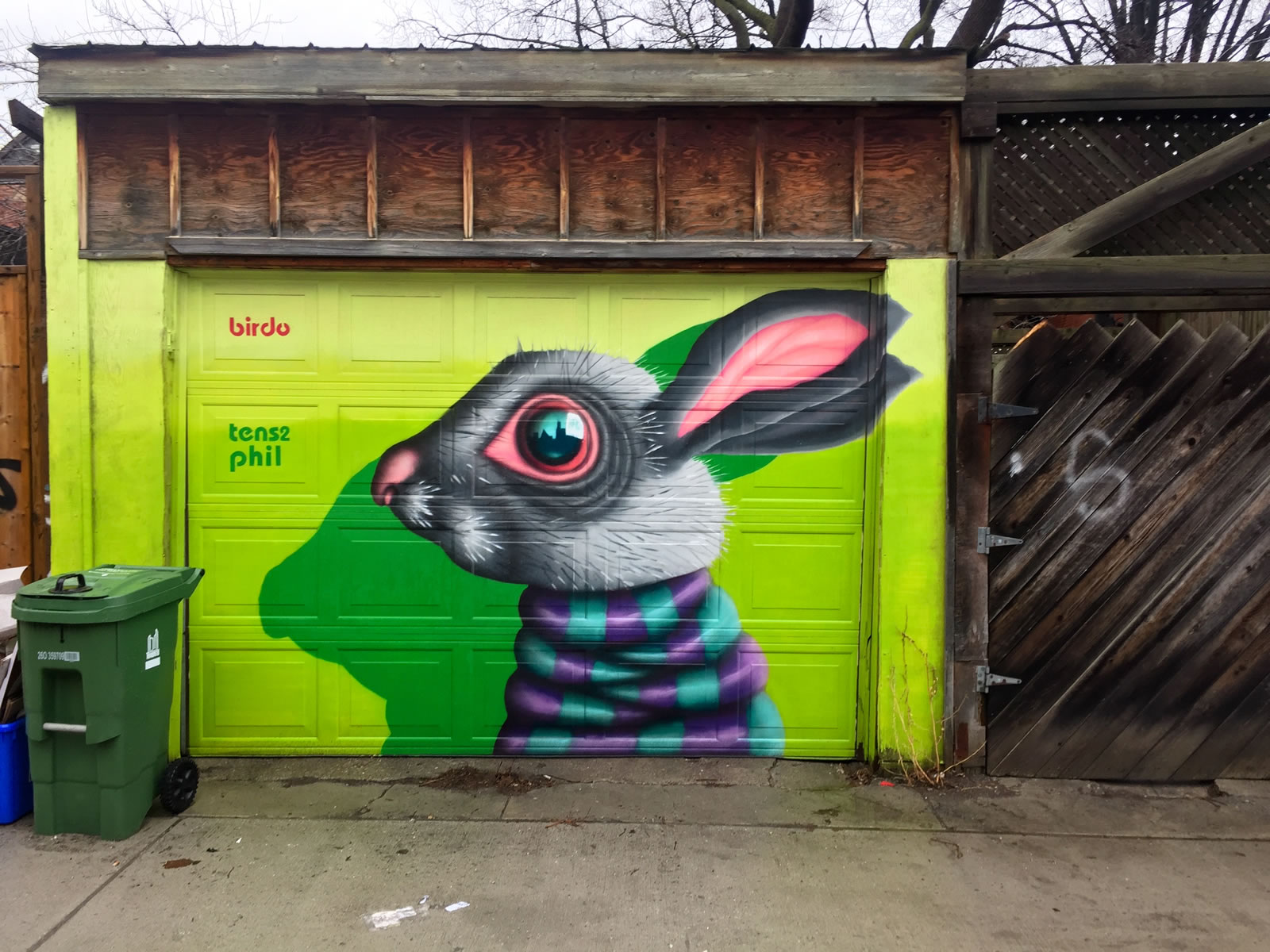 Figured I would post a bunny by Jerry Rugg aka Birdo. He did this one back in 2015. He says "A Dirty White Bunny for Sofia." on his Instagram back in October of that year.
Toronto Graffiti Street Art Found Here:
Jerry Rugg Golden Bunny Mural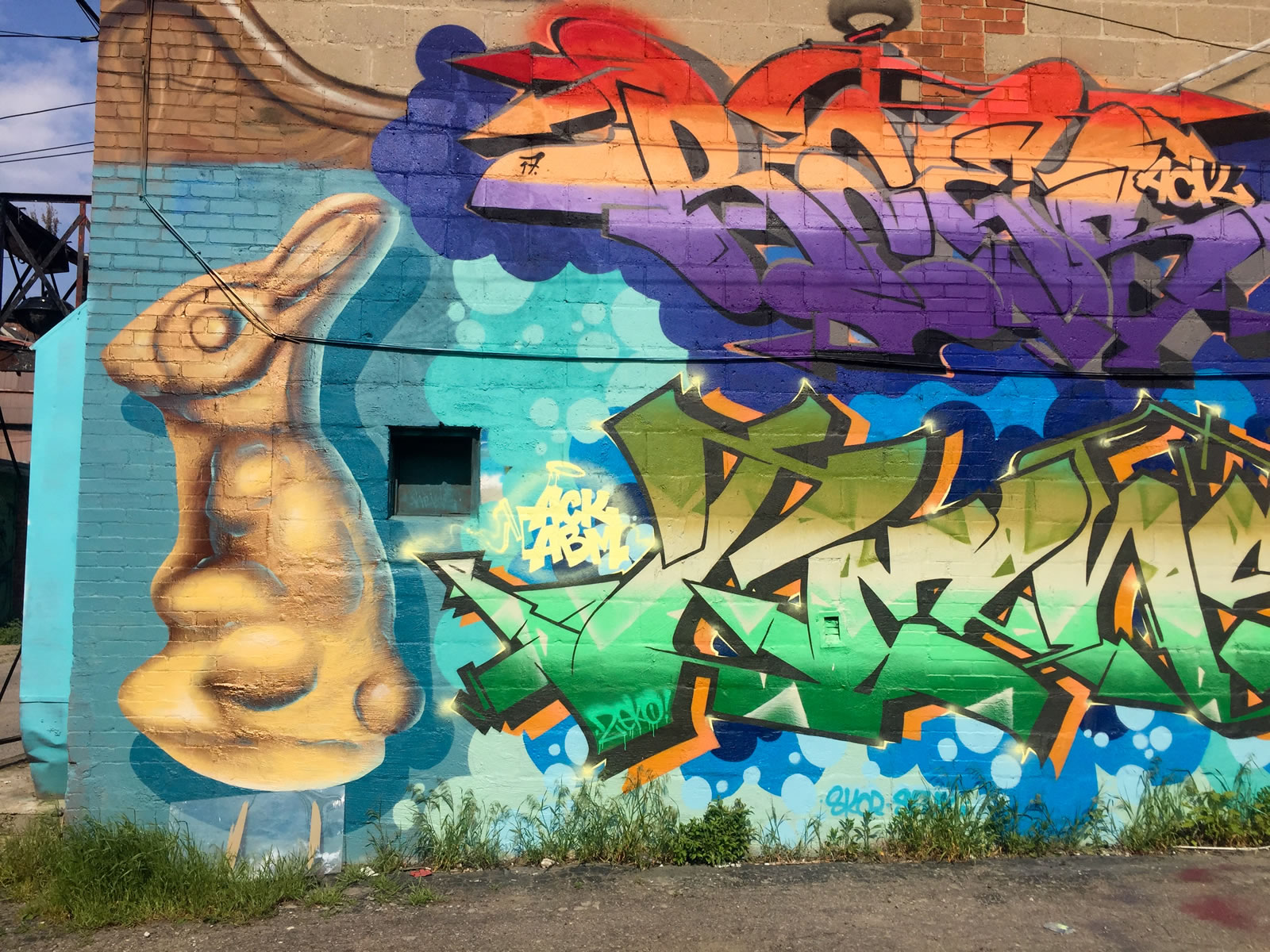 This is another bunny by Jerry Rugg that he did around Easter time in 2017. It's apart of a collaboration mural.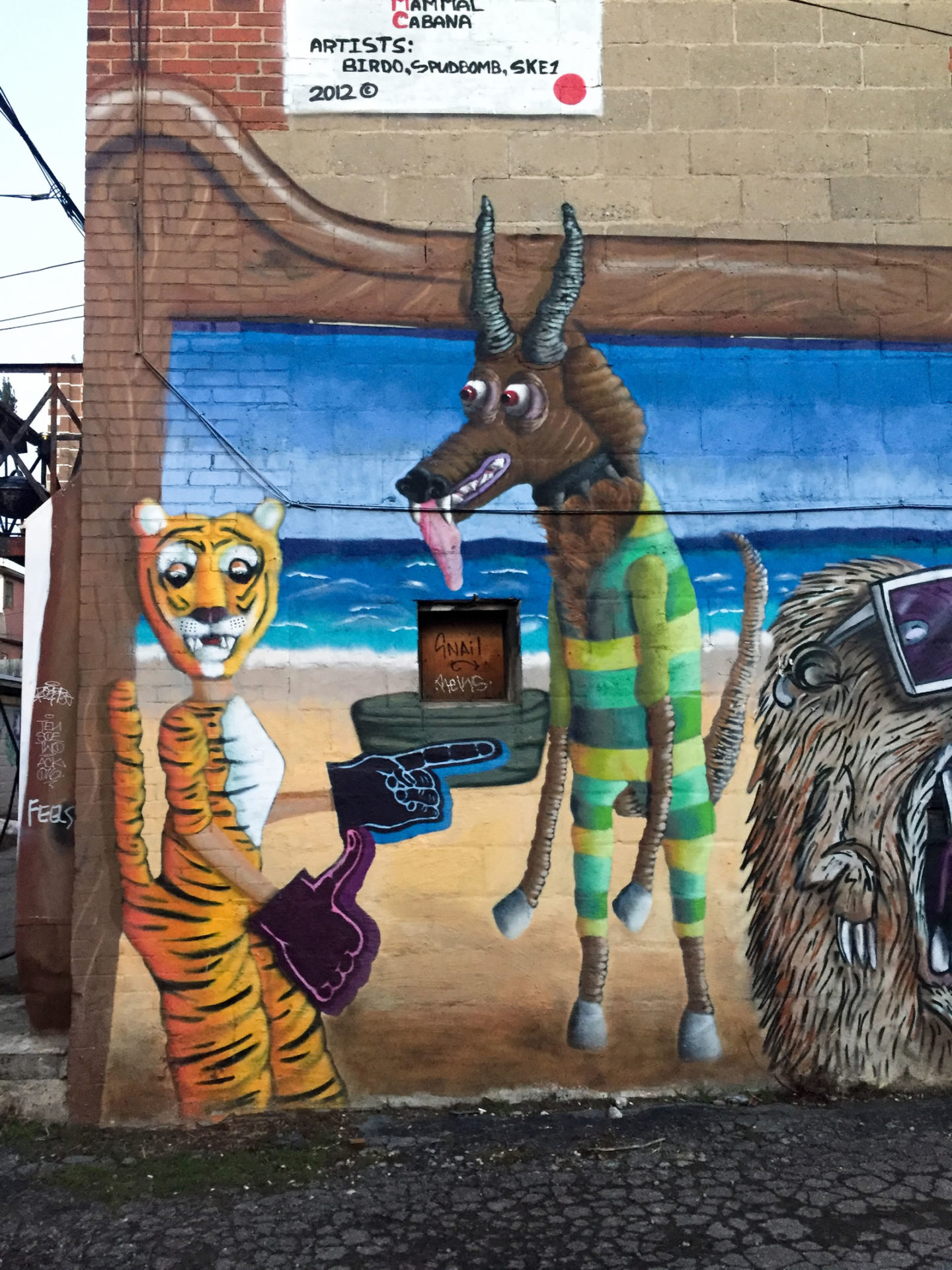 Although, there was another mural there by Bird0 and Spudbomb that was done back in 2012. Unfortunately, it was tagged.
I made a weird Easter Video with his art.. He didn't seem to mind.
Toronto Graffiti Street Art Found Here:
Jerry Rugg Street Art Mural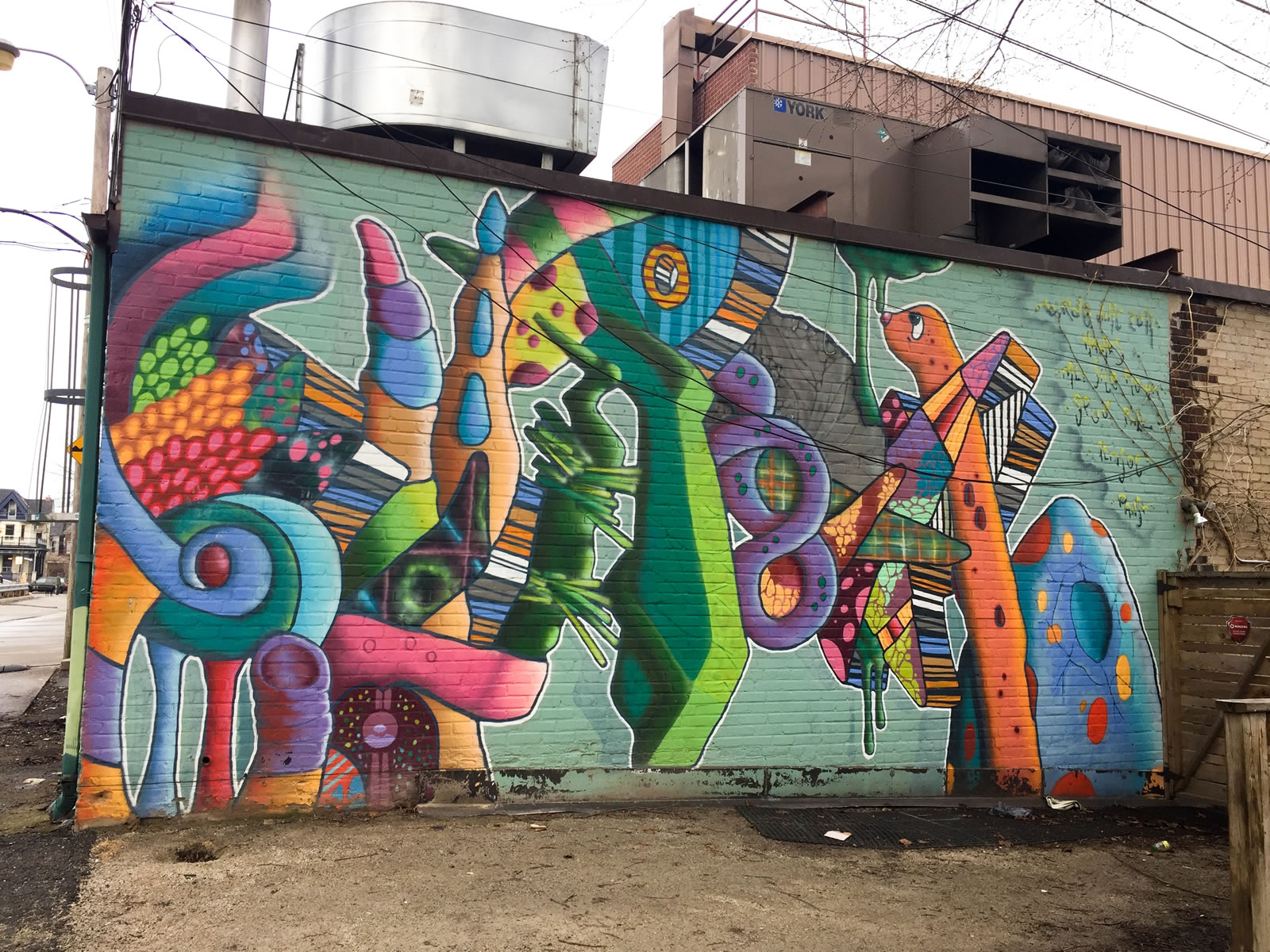 Although, I already posted 2 Jerry Rugg murals.. I might as well post a 3rd. This one was done way back in 2011.
Toronto Graffiti Street Art Found Here:
Buff Monster Street Art Murals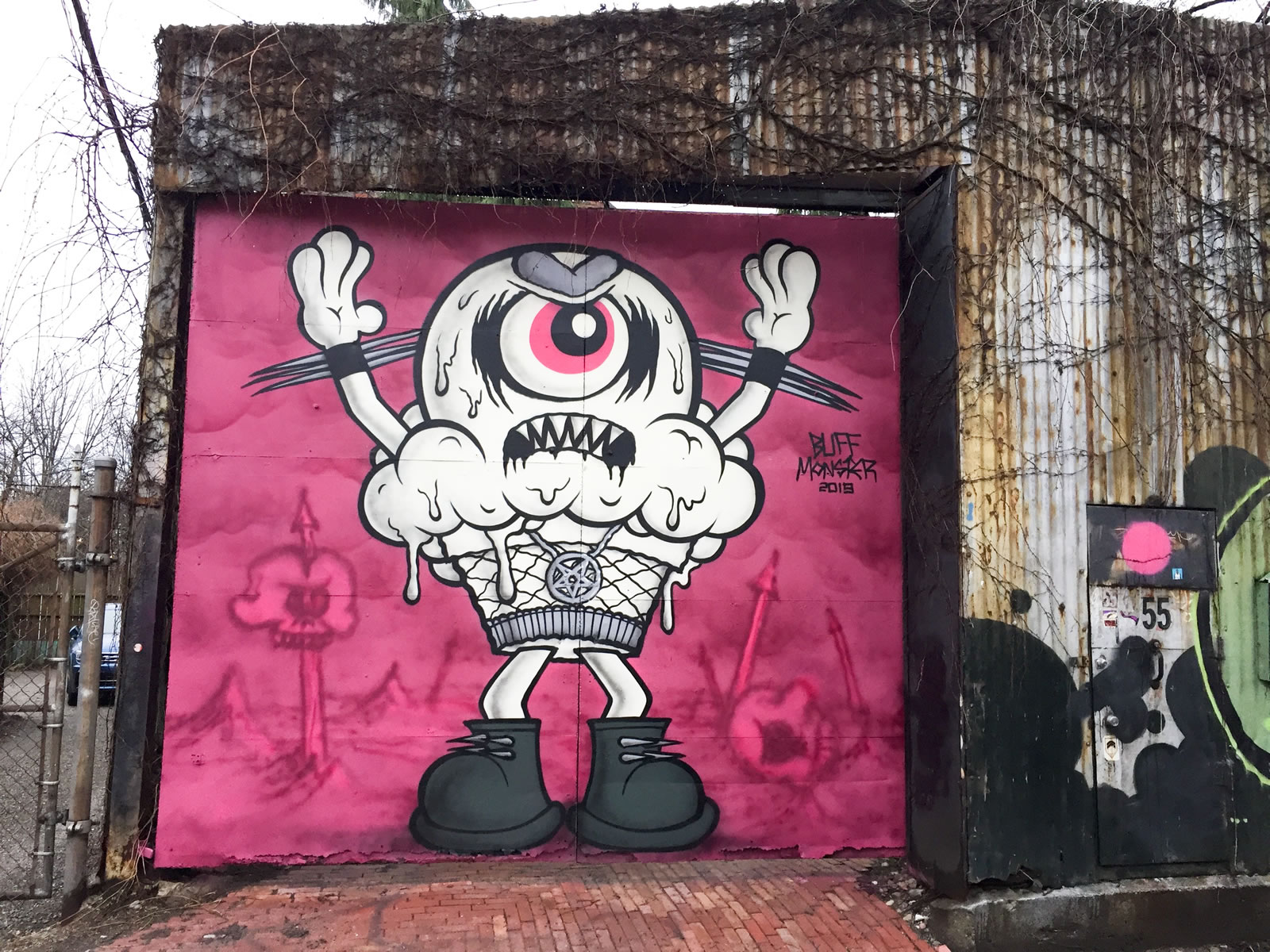 I wanted to post this right away.. because it's still fresh.. I didn't know that Buff Monster was in town and very close to where I live. Dang… I could have went and watched him work.. but better late than never.
He says: "Embracing the darkness in Toronto 💥💥💥" on his Instagram/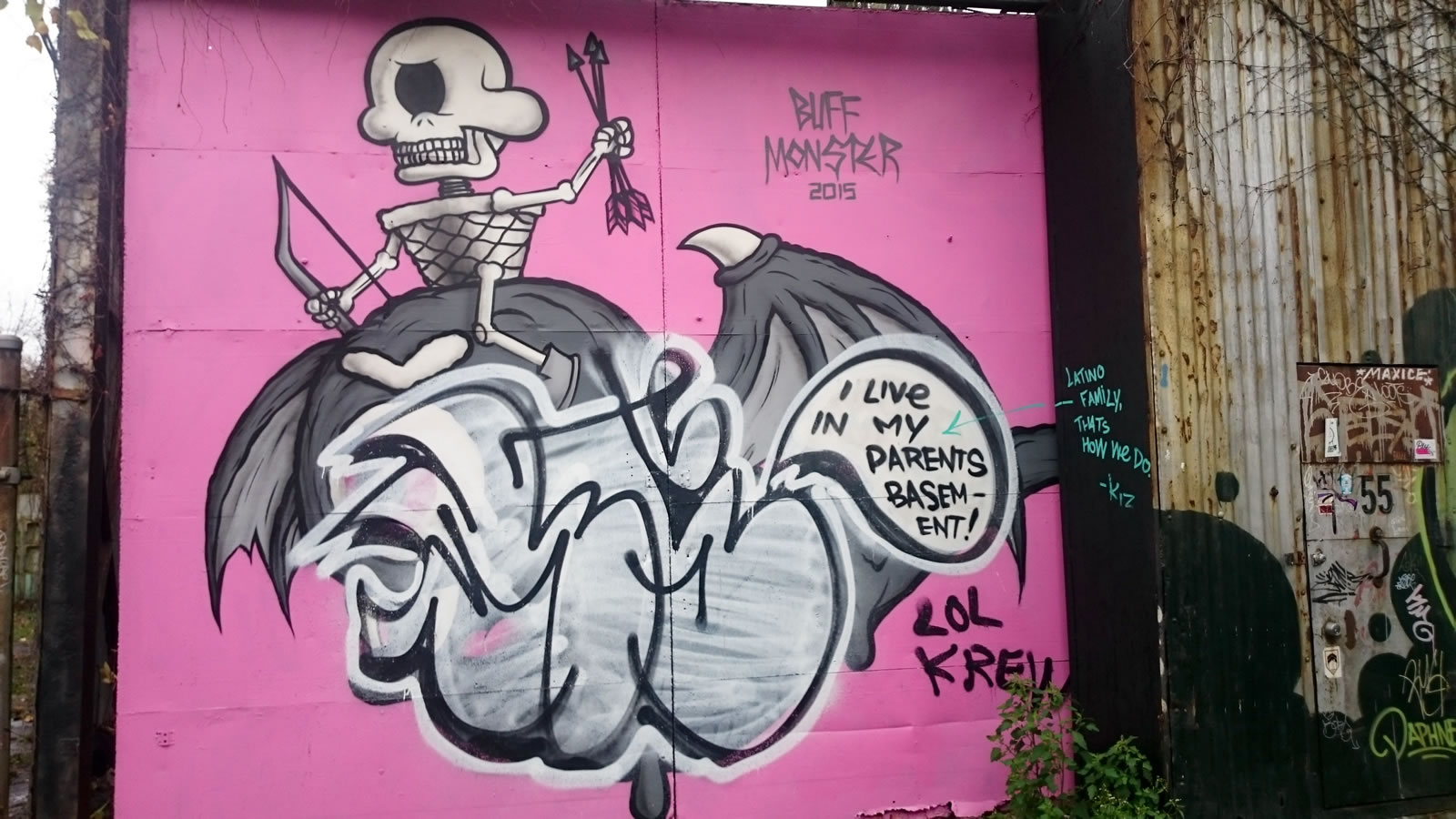 This replaces a mural that he did back in 2015 because someone tagged it. They wrote "I live in my parents basement" and then someone replied on the right hand side "latino family that's how we do. "
From his website I found this:
"Buff Monster is a New York City street artist who uses bright colors, bold lines and funny characters to make the world a better place.
He names heavy metal music, ice cream, pop art, Japanese culture and graffiti as major influences. For over 15 years, he's worked with leading curators to paint murals all over the world and is included in Banksy's Oscar-nominated documentary Exit Through the Gift Shop."
Graffiti Burner Murals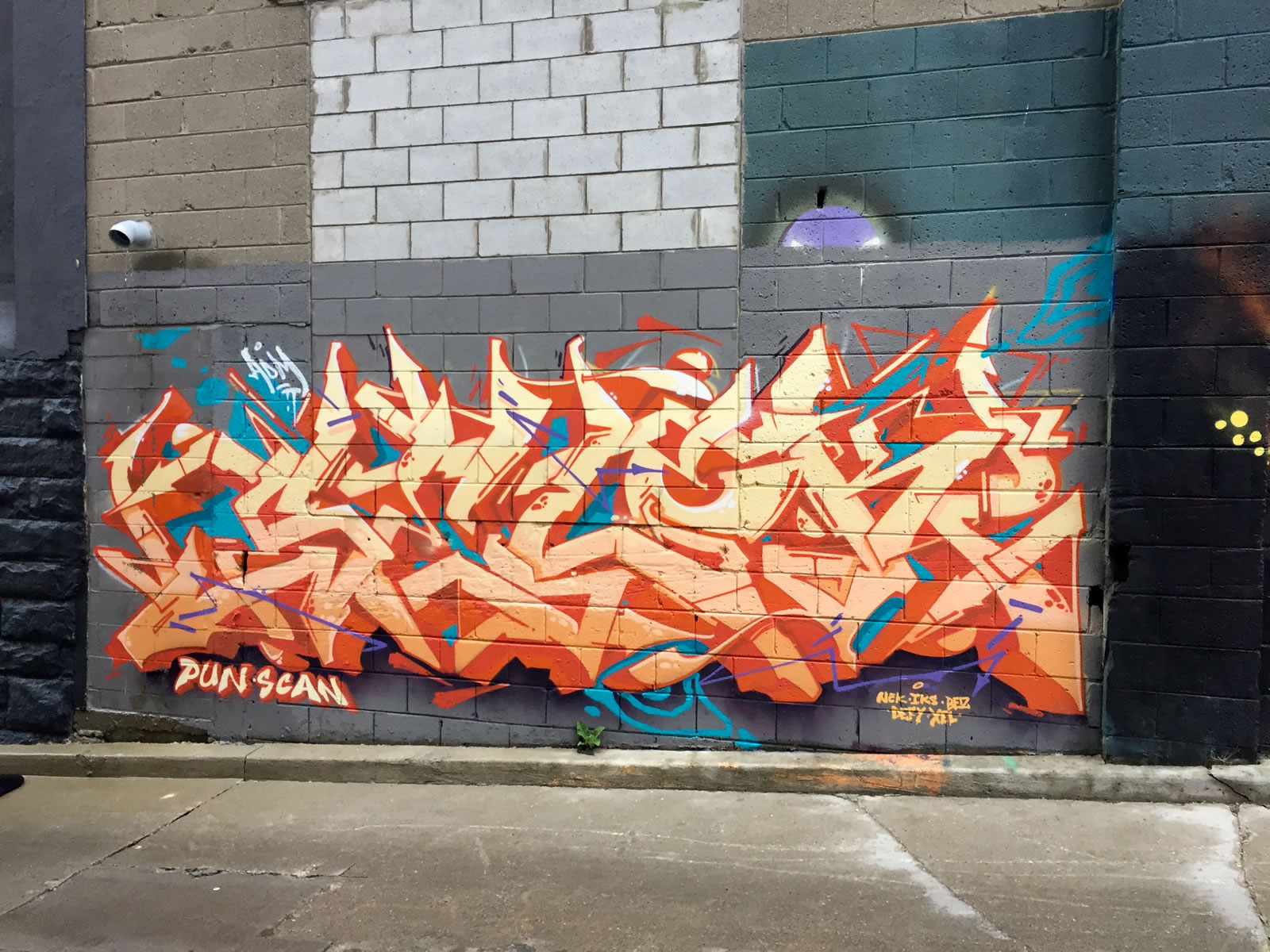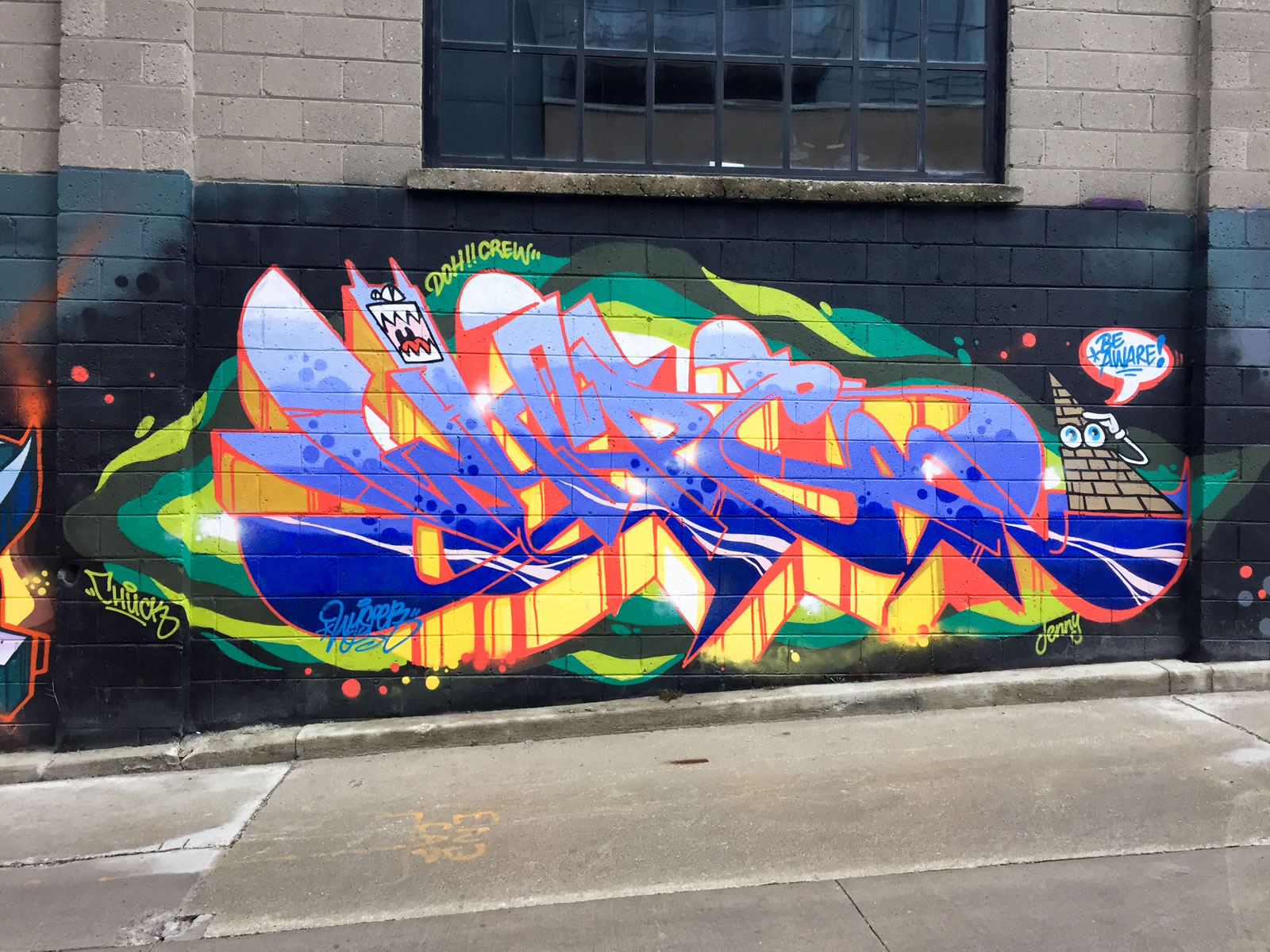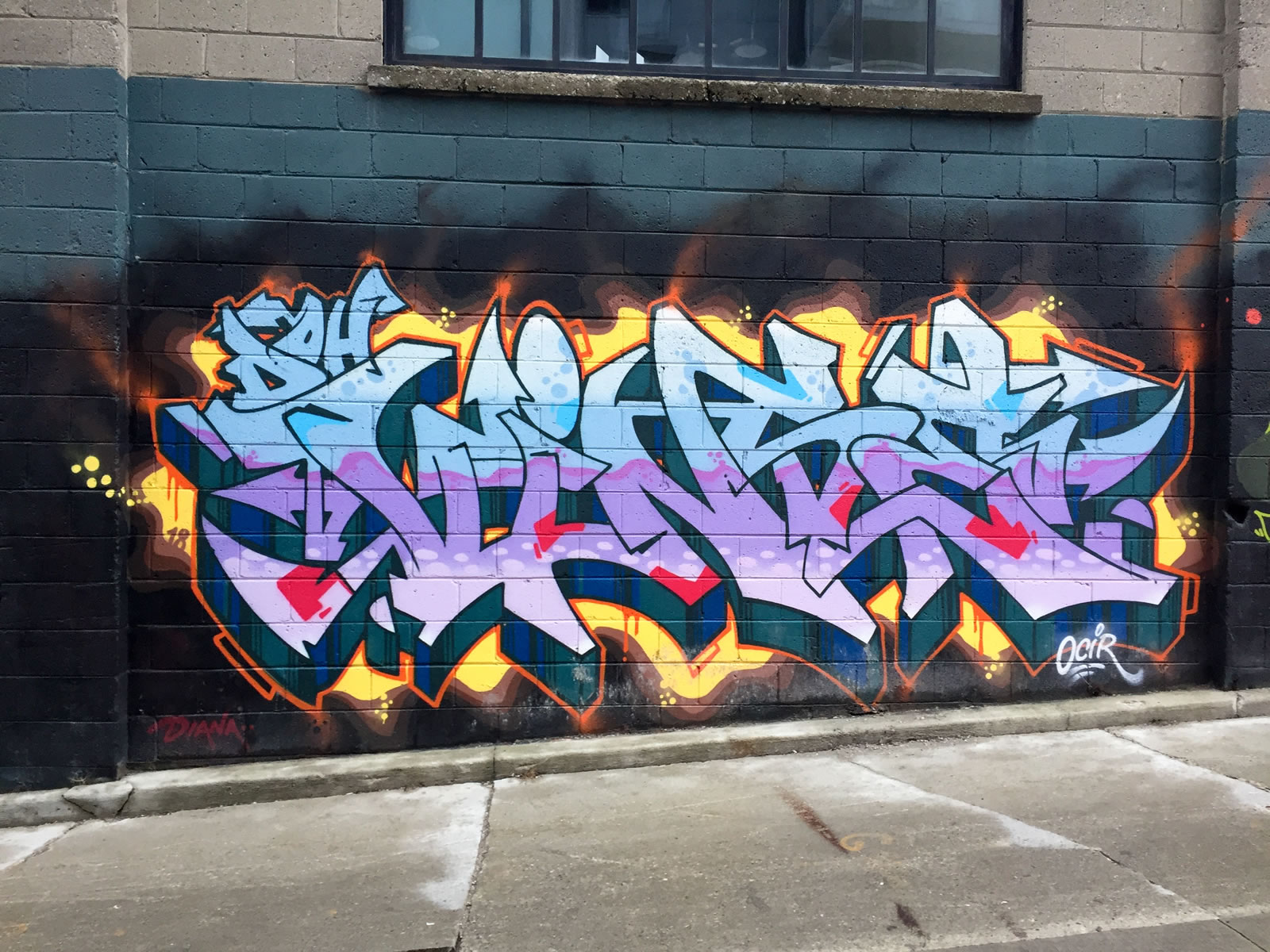 I also found a bunch of new graffiti burner down that same alley. Unfortunately, I don't know all the artists..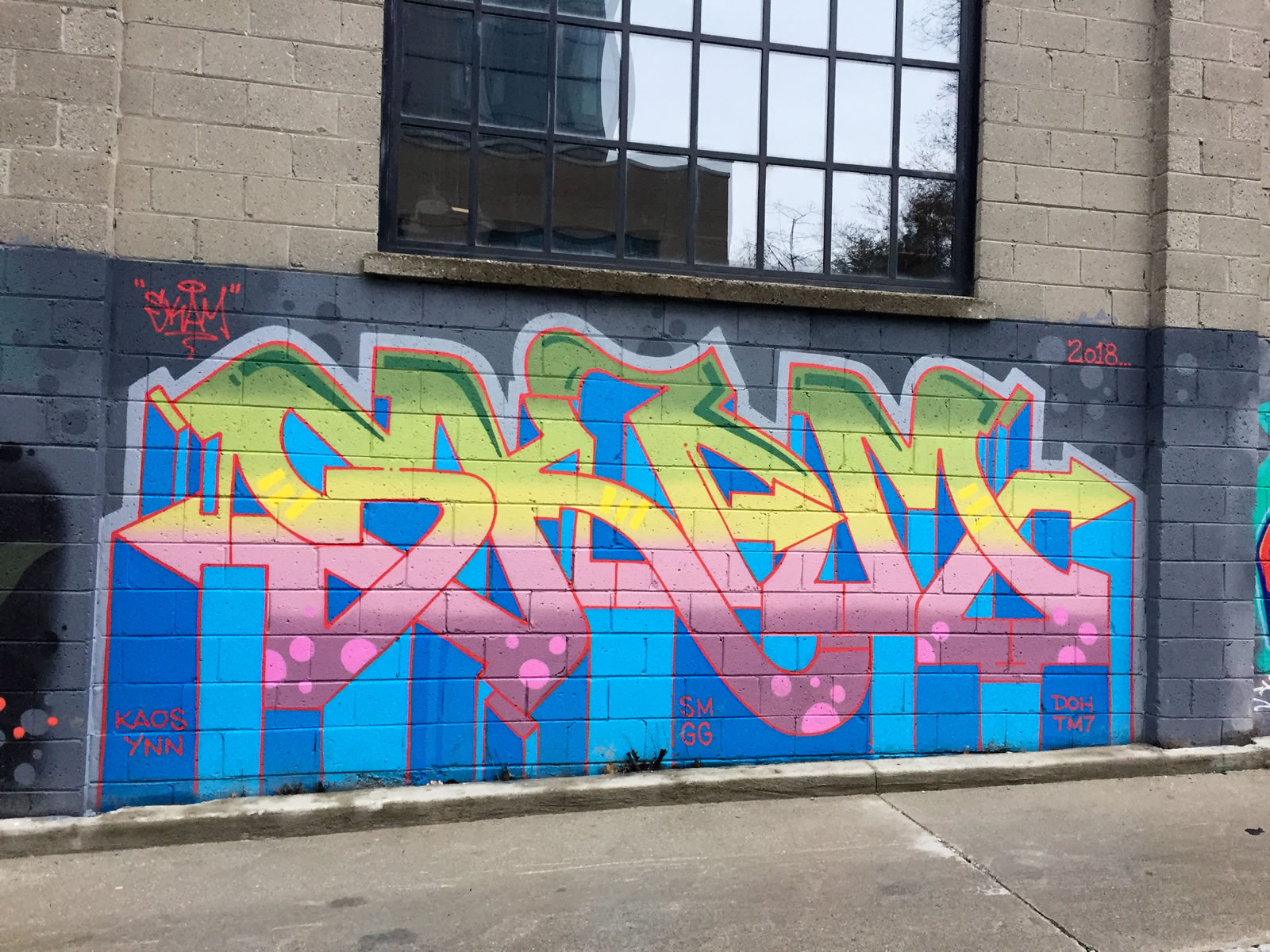 I do know that this is by SKAM …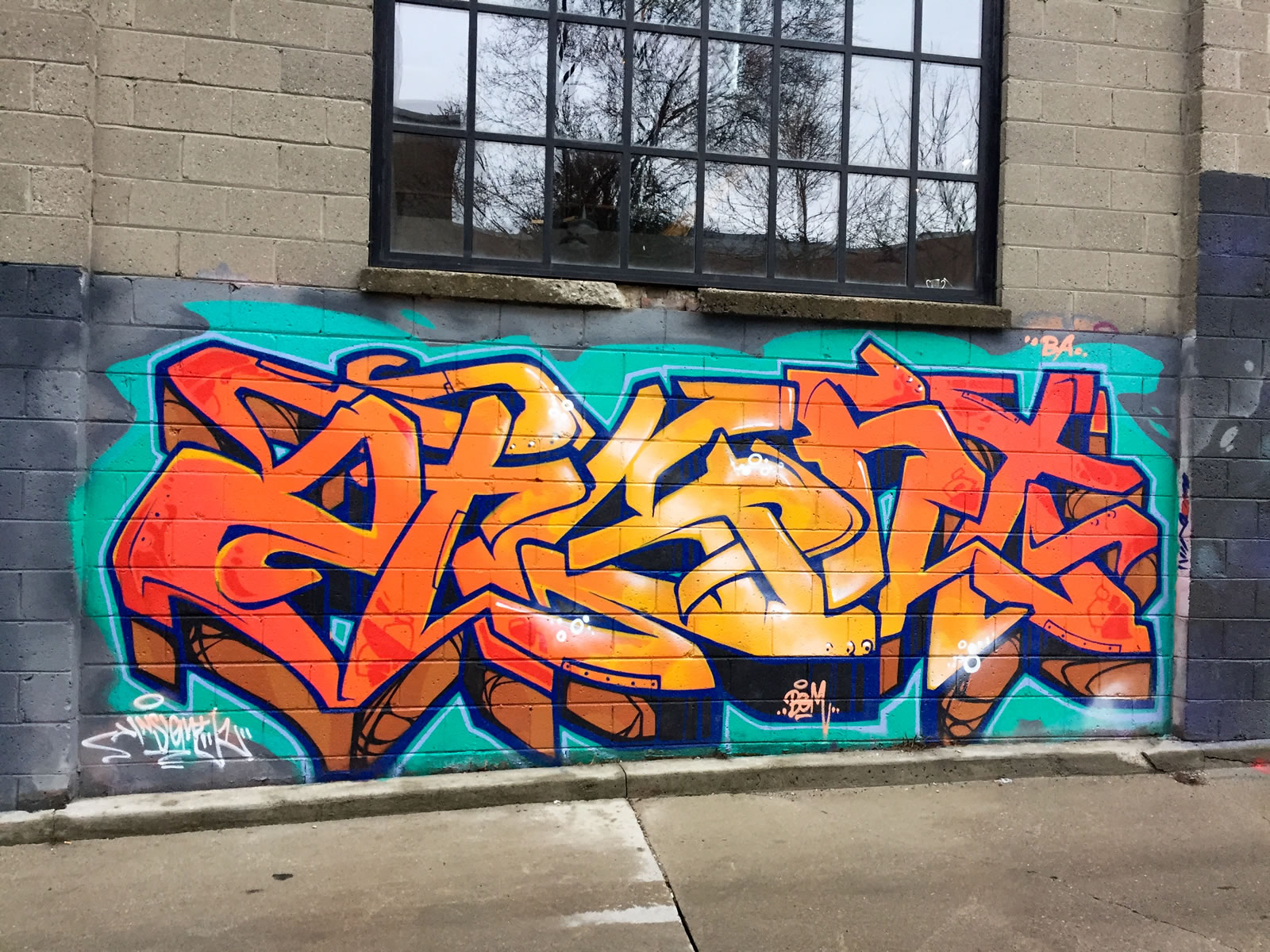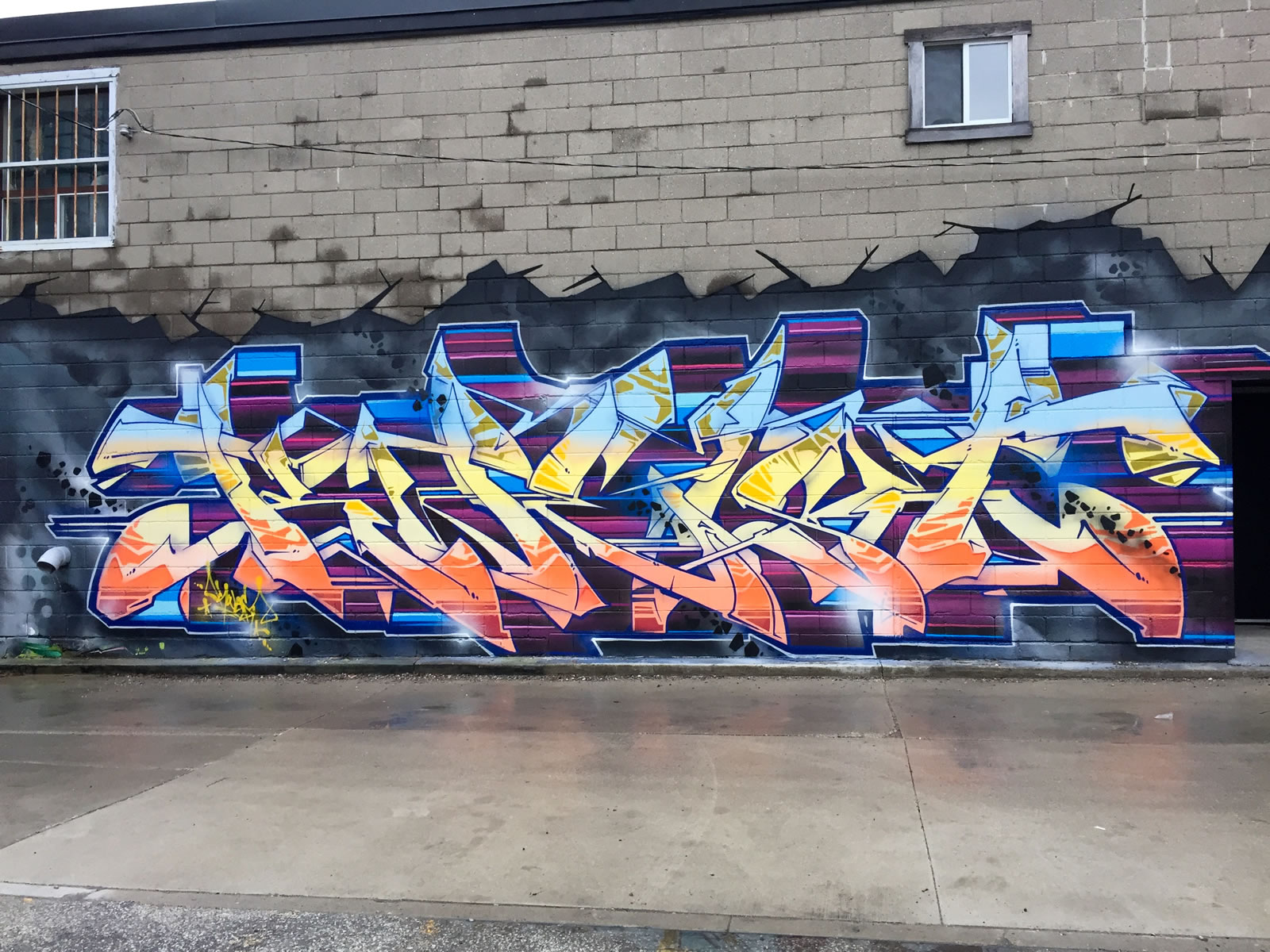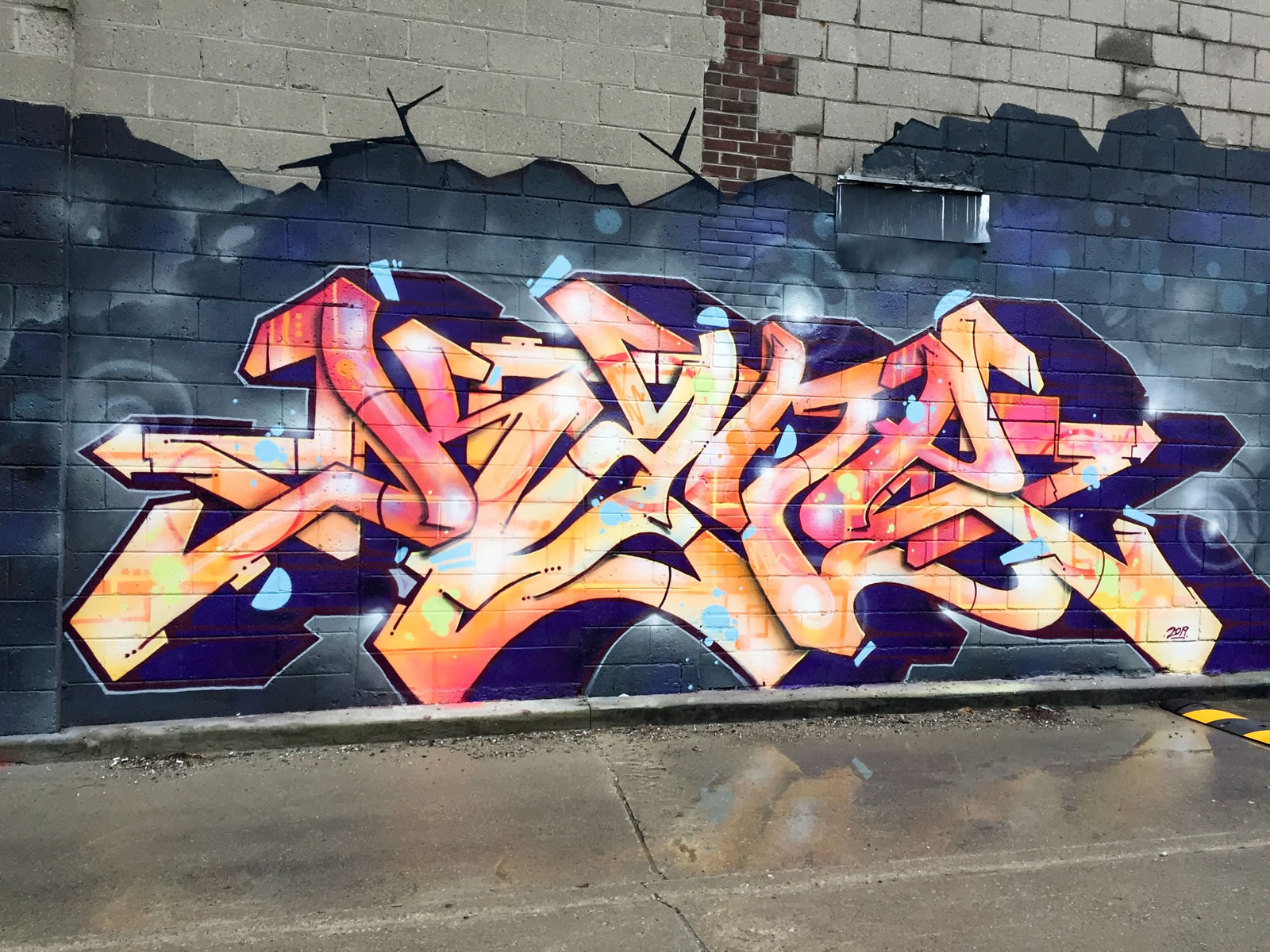 Toronto Graffiti Street Art Found Here:
I found a lot of new stuff over the last 2 weeks (new to me anyway). So stay tuned !
Again I hope you have a Happy Easter.