Jerry Rugg Garage Doors found in west end Toronto. Amazing graffiti street art in an alley. Also, 2 unknown artists designed these other colorful murals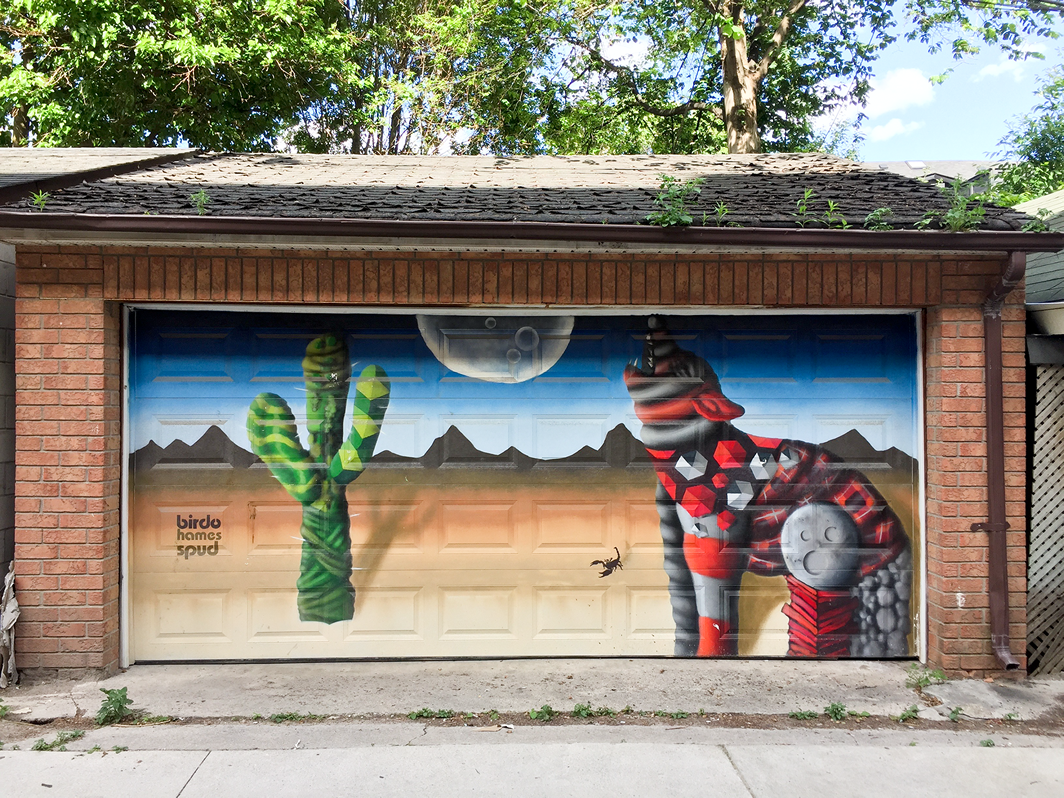 From Original Street Art Instagram post
Garage door that I should have posted before the canoe guy… err.. oh well..
Here it is anyway… by @jerryrugg.. .. and hames.. who I don't know who that is.. and Spud who I am assuming is @spud1_spudbomb
This looks like it could have been influenced by Arizona as well …with the cactus and the moon and what looks like a wolf howling.. and a scorpian.
I snapped this back in June but it was done back in 2014… There's a whole bunch of really cool garage door artwork all around this section of town…
There are more by this street artist in this same alleyway.. I posted the one with the lavalamp already. – see below
There is also this one from May of 2014 as well.
This is what he says on his Instagram account
"Audrey is really looking forward to meeting Maddox.."
Unfortunately, when I went by there was a car parked in the spot and it blocked by view of the one on the left. He does a lot of these 3D style garages that you have to step back to take a better look.
This is the left side of the garage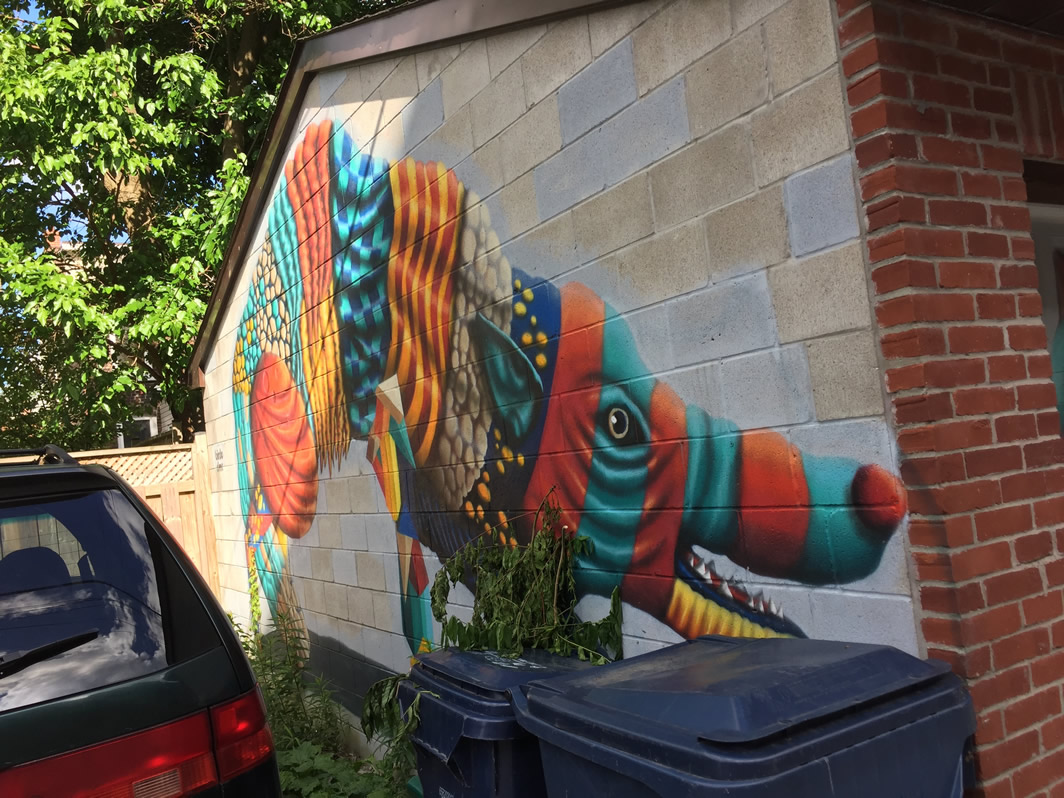 And this is the front of the garage.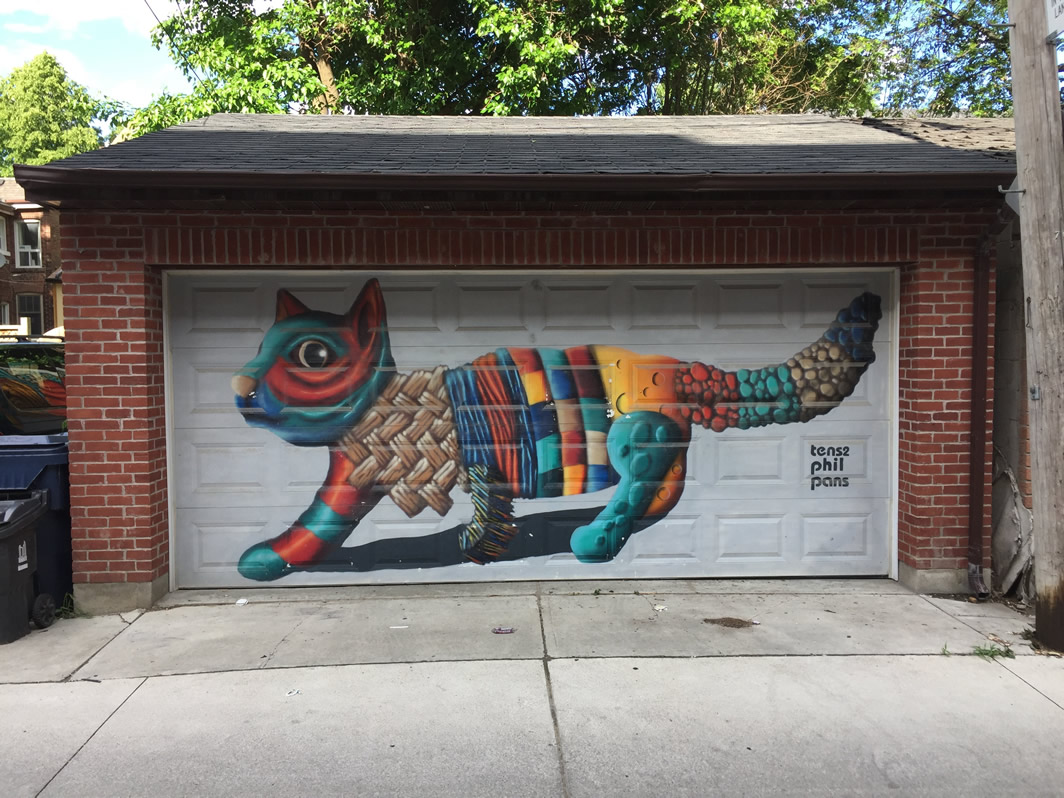 There were a few other garage doors again in that same laneway.. . I don't know who they are by as there aren't any credits listed.
This is a Pineapple replacing the maple leaf that makes for a different style Canadian flag. I found this just before Canada day – so I don't know if this was for that event or not. Someone tagged it – "Have a Nice Day"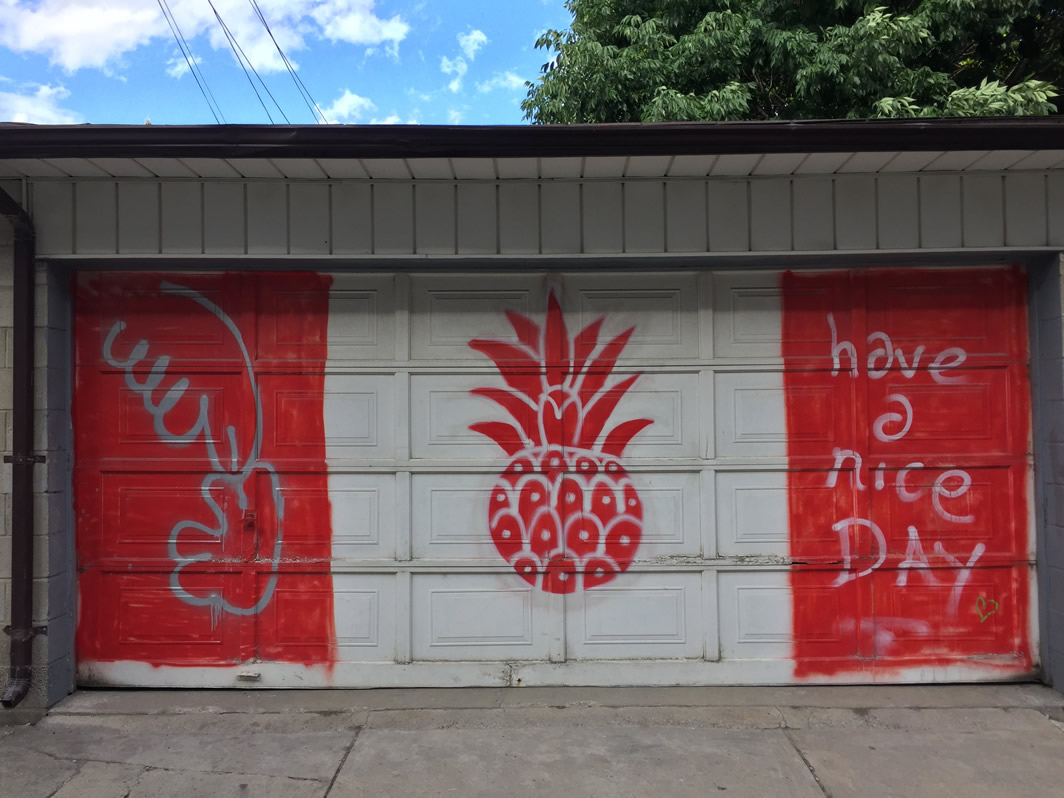 Also I found this smaller garage – also uncredited with a colorful design. That must be one small car to fit in there.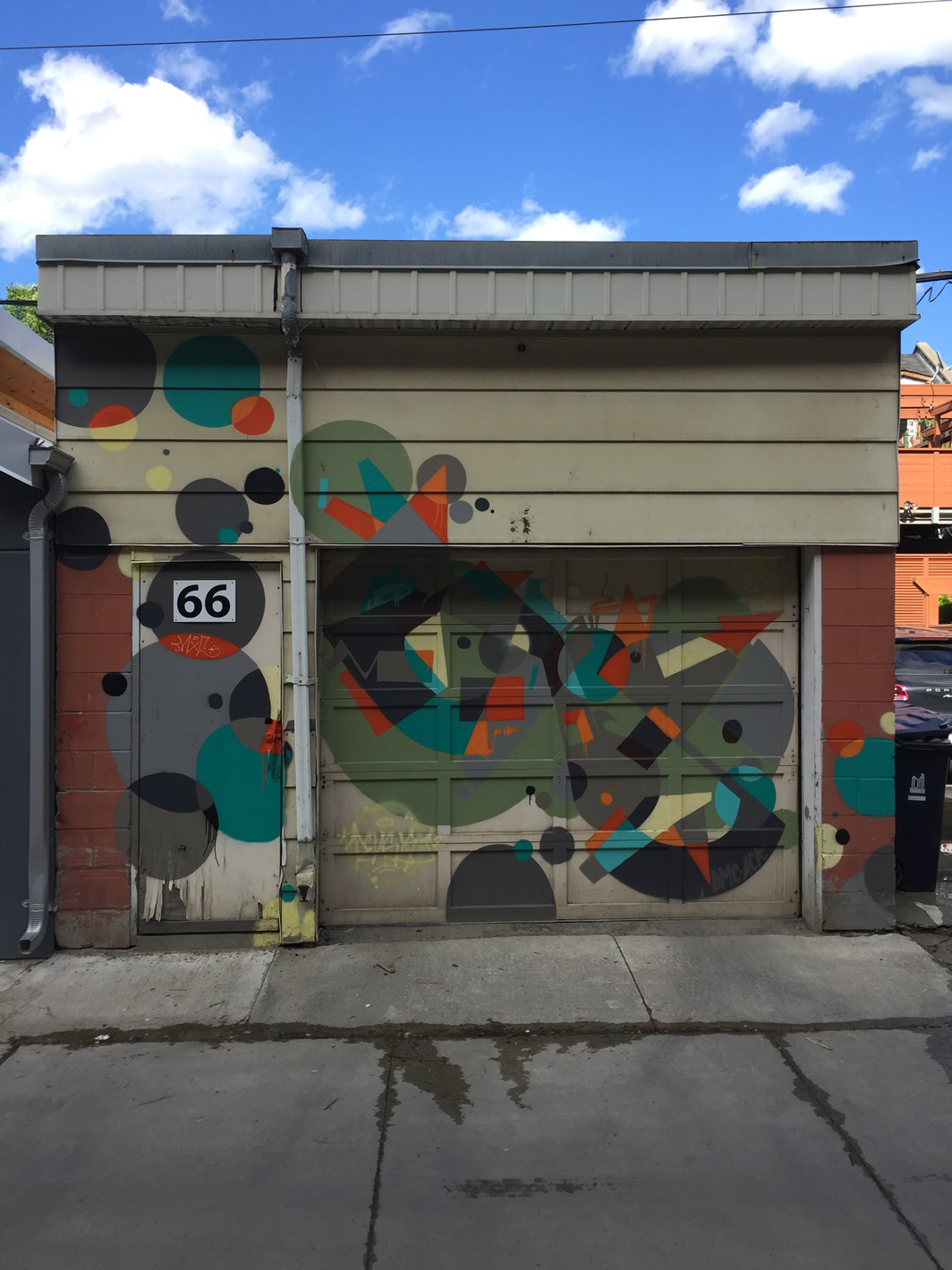 Street Art found at this Toronto Location