Murals Sticker Slap Sculpture from Toronto featured street art blog post. Aerosol mural tribute to tibet, tagged garage door, slicker slap by Shalak Attack
Instagram Street Art Post from 10/07/16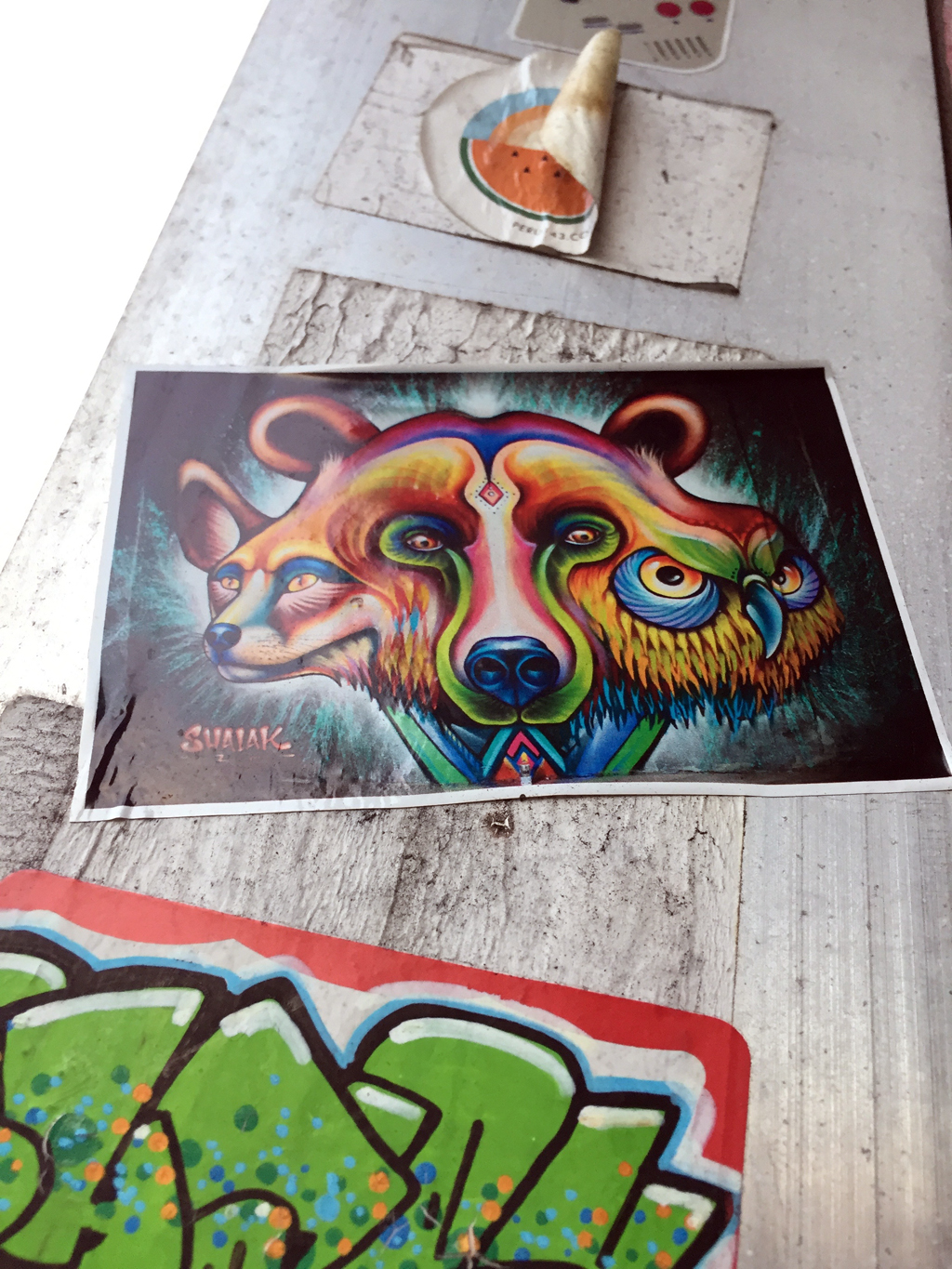 Found something I've never seen before… My first @shalakattack Sticker slap…( It was her birthday 🎂 🎈 4 days ago 2) .
This was on a door frame.. There's a @peru143 sticker slap directly above it.
.🐻 But you can recognize the characters from her murals.. The fox the bear and the owl..
🎨
. .. (sorry the picture isn't so great but it was up ⬆ really high and I had to stand on my tiptoes to reach it)
Toronto Graffiti Street Art Found at this Location
Instagram Street Art Post from 10/04/16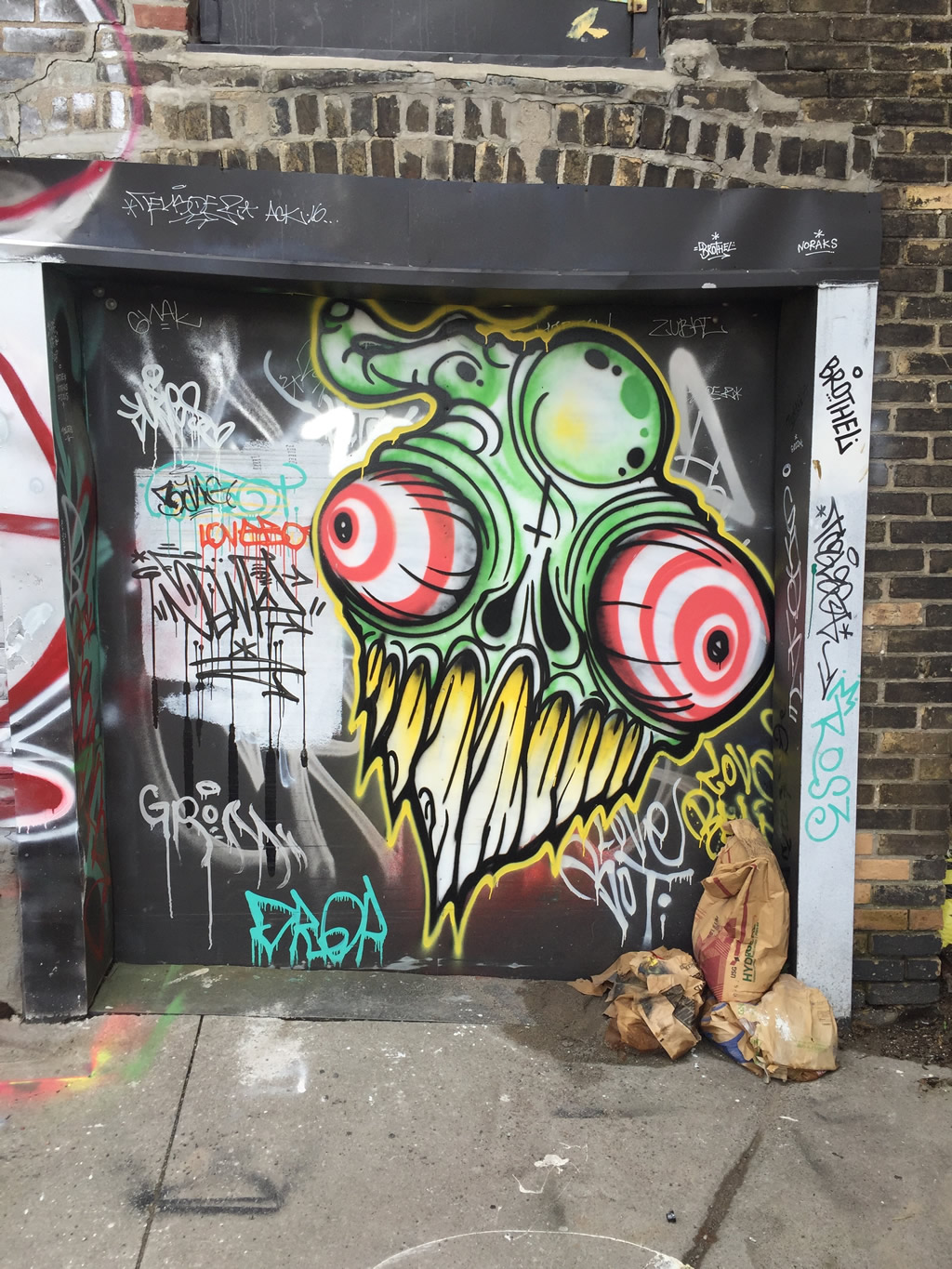 🆒 👹 so this one needs a little background. This is @the_grominator that's been beside @lovebottherobot for at least a year that I noticed.
.
Then in September someone tagged it. It was scrubbed and when I went by on September 18 this was the new improved version.. Then a few days ago someone tagged it again and it's been scrubbed yet again waiting for another repair . .
Another one I'm going to have to go back 🔙 to see 🎨
Update – October 2017 – This has been destroyed again. Everything I see it its tagged even more.
Toronto Graffiti Street Art Found at this Location
Instagram Street Art Post from 10/03/16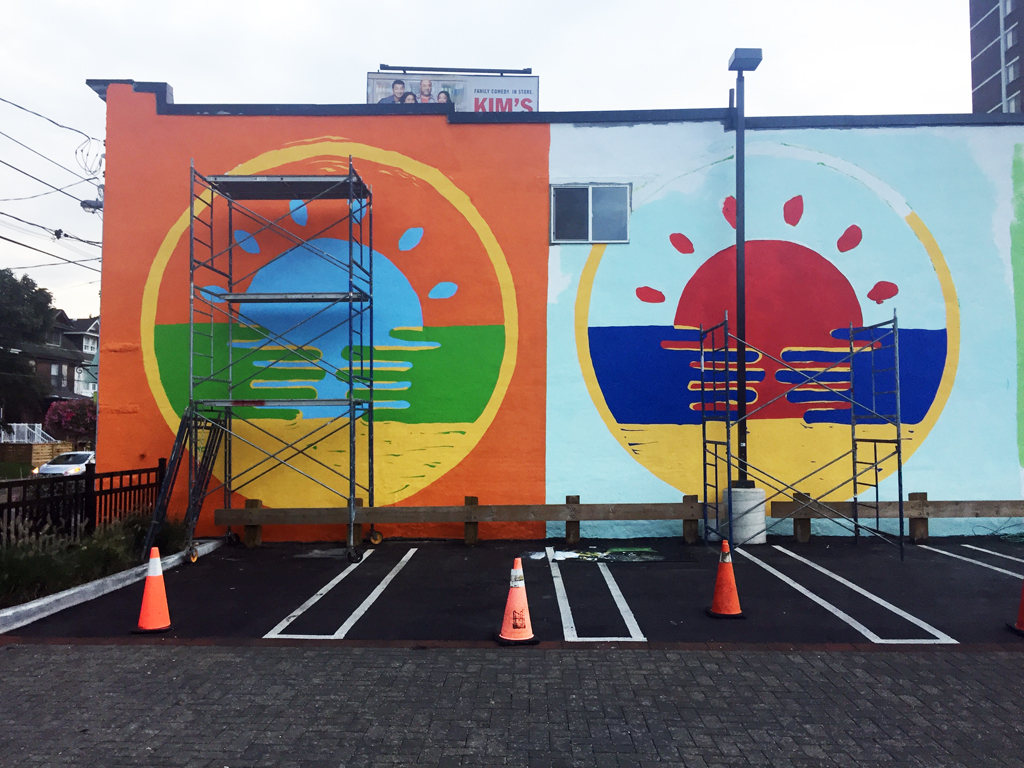 Another mural in progress that I shared with some of you already.. But I'll post it here .. .
There's no credit yet and there's actually 3 panels but I could only fit in 2.. You can see the scaffolding they use to work on it .
And this reminds me that I still have to go back to see the finished mural beside the train 🚂 tracks from a couple of weeks ago
Update October 2017 – This was for Start Art Toronto and celebrating the Tibet community in the area. I will have to post a complete picture of them mural
Toronto Graffiti Street Art Found at this Location
Instagram Street Art Post from 10/01/16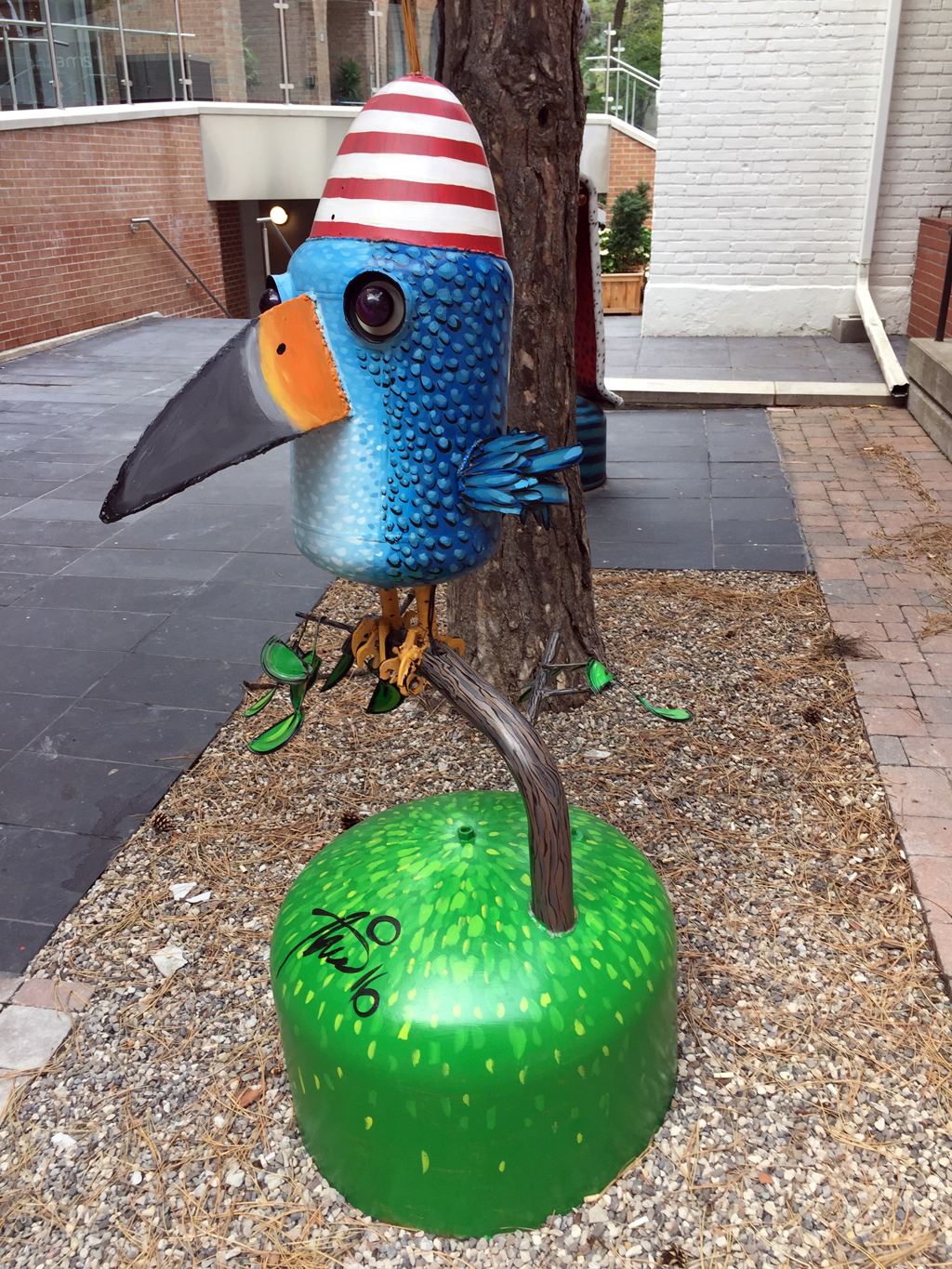 Found this yesterday outside @loch_gallery by Patrick Amiot (who doesn't have an instagram account) .
But from his website Patrickamiot.com – it says that him and his wife Brigitte Laurent create art out of 'junk' – meaning recycled ♻ material. They used car 🚗 parts and even a street car in their creations
Always passed this and didn't realize they make their art 🎨 from landfill.
They have a giant mountie out front that has been sold
I fell in love with this tucan wearing a dunce cap sitting on a perch It's tucked behind the gallery. (it's hard to fit it in frame for instagram – it's best seen in person) 🐦 🐦 🐦
Toronto Graffiti Street Art Found at this Location