Ossington Laneway Artwork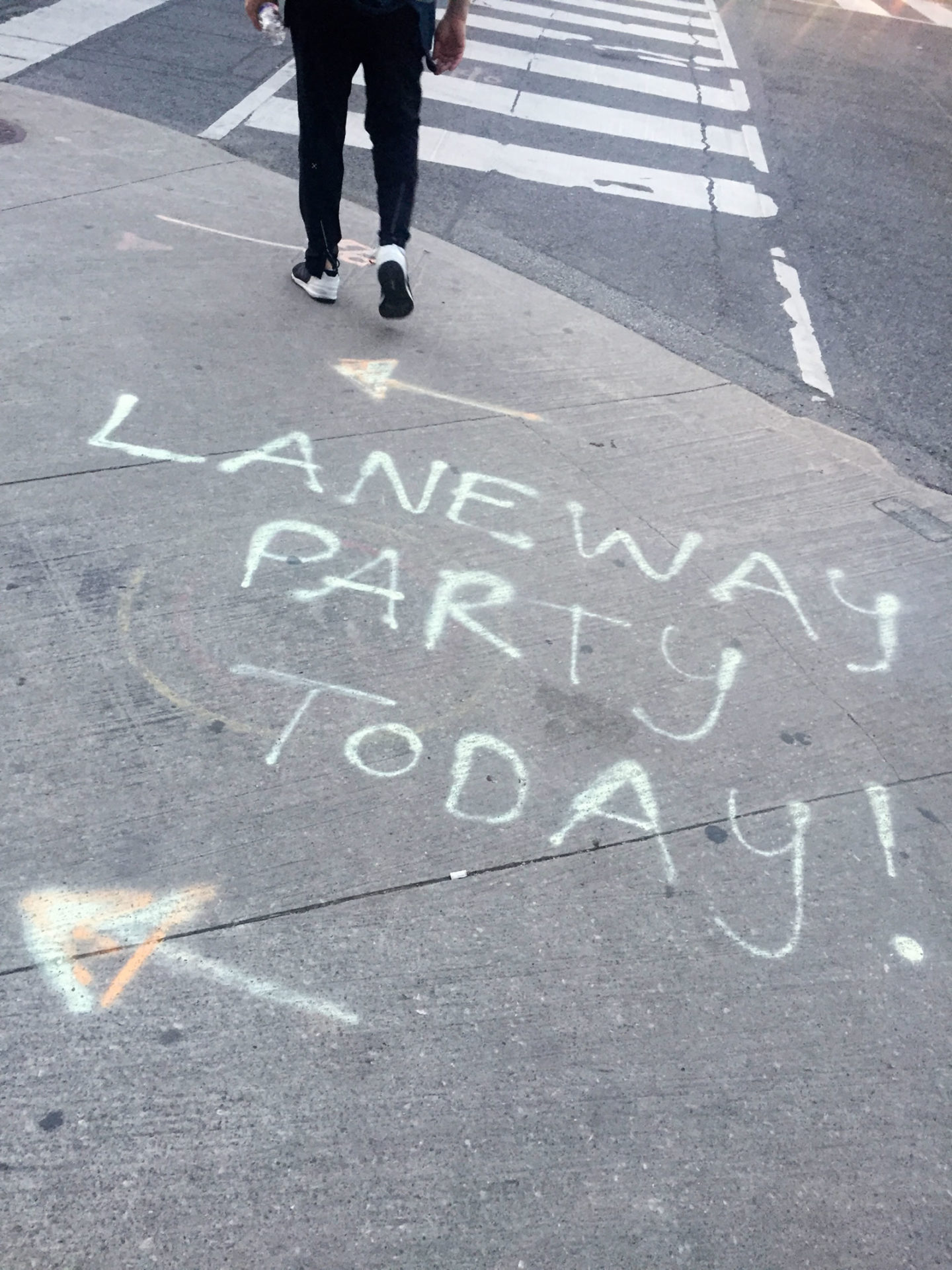 Last Saturday there was a cool party in the alley off of Ossington. A non for profit group "The Laneway Project" taps into the potential of Toronto laneways. This was the first one of the summer and they called it "Here Comes the Sun". I guess to celebrate beginning of summer. Paul Jackson, Victor Fraser, Jeff BlackBurn & Alex Garant, That Loser Molik and Alex Bacon were all creating art on walls, garage doors and sidewalks.
Alex Garant Wall Mural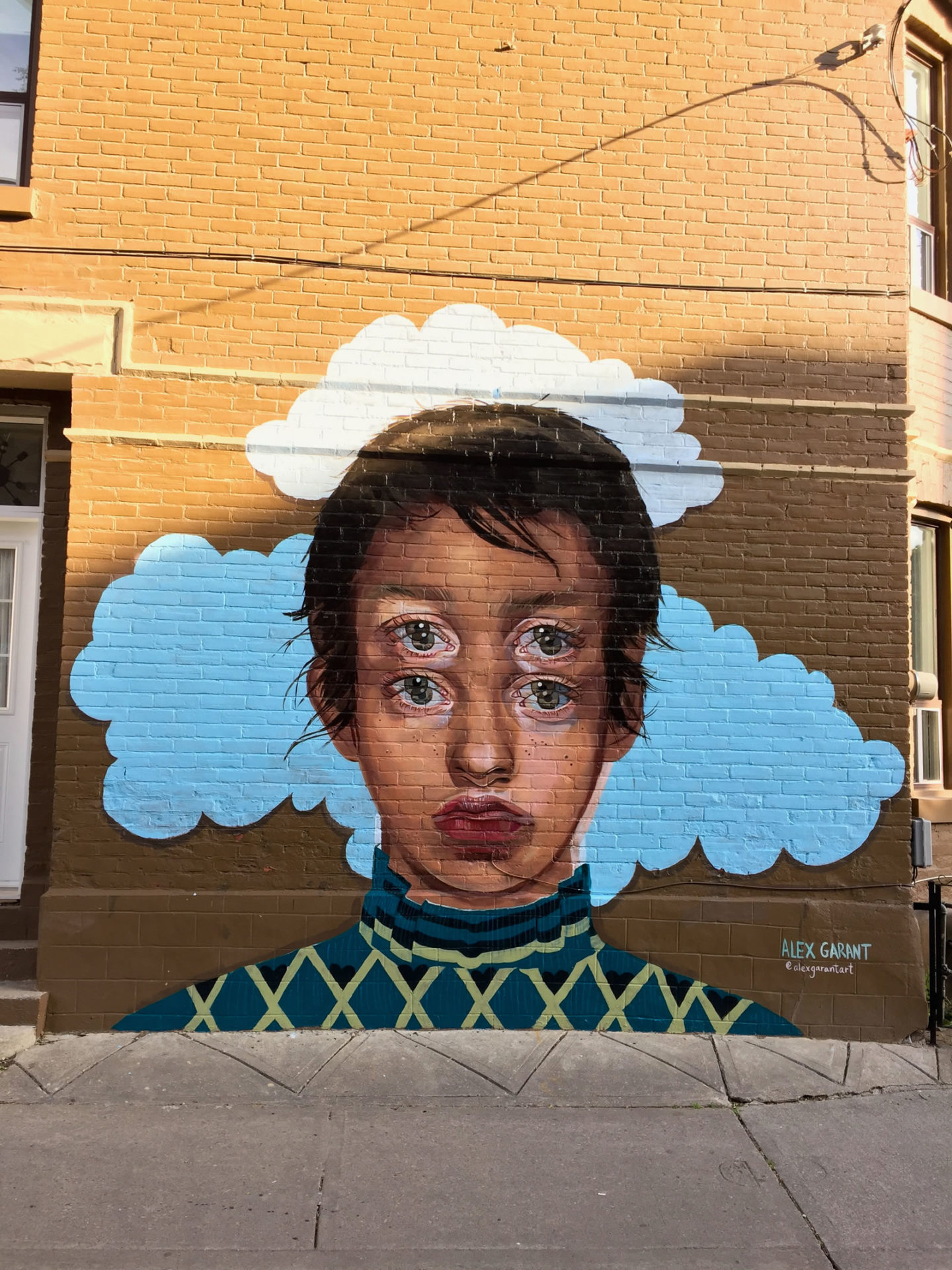 How cool is she ? 😎
Alex Garant had just finished this amazing new mural and she was nice enough to pose for me ! 🙏
She's quite accomplished. I went to her personal website to learn more about the artist:
"Internationally renown as the Queen of Double Eyes, Alex Garant studied visual arts at Notre-Dame–De-Foy College just outside Quebec City. After graduating in 2001, she ultimately settled in Toronto, Canada. She decided to truly commit to her passion for Arts after suffering from a heart attack in 2012, changing forever how she would see the world.
As a pioneer of Contemporary Figurative Op Art, her oil paintings offer a graphic quality combined with traditional portrait techniques. Garant establishes herself as one of the leaders of analogue Glitch Art by using patterns, duplication of elements, symmetry and image superposition as key elements of her imagery. Her paintings are a reflection on human duality, the battle for self-definition between one's inner self and outer persona.
She has been featured in Hi-fructose, Juxtapoz, Beautiful Bizarre, the American Art Collector magazine and on multiple online platforms including VICE, The Huffington Post, Buzznet and many more. "
🖼️ Really Incredible Work ! 🖼️
Paul Jackson Wall Mural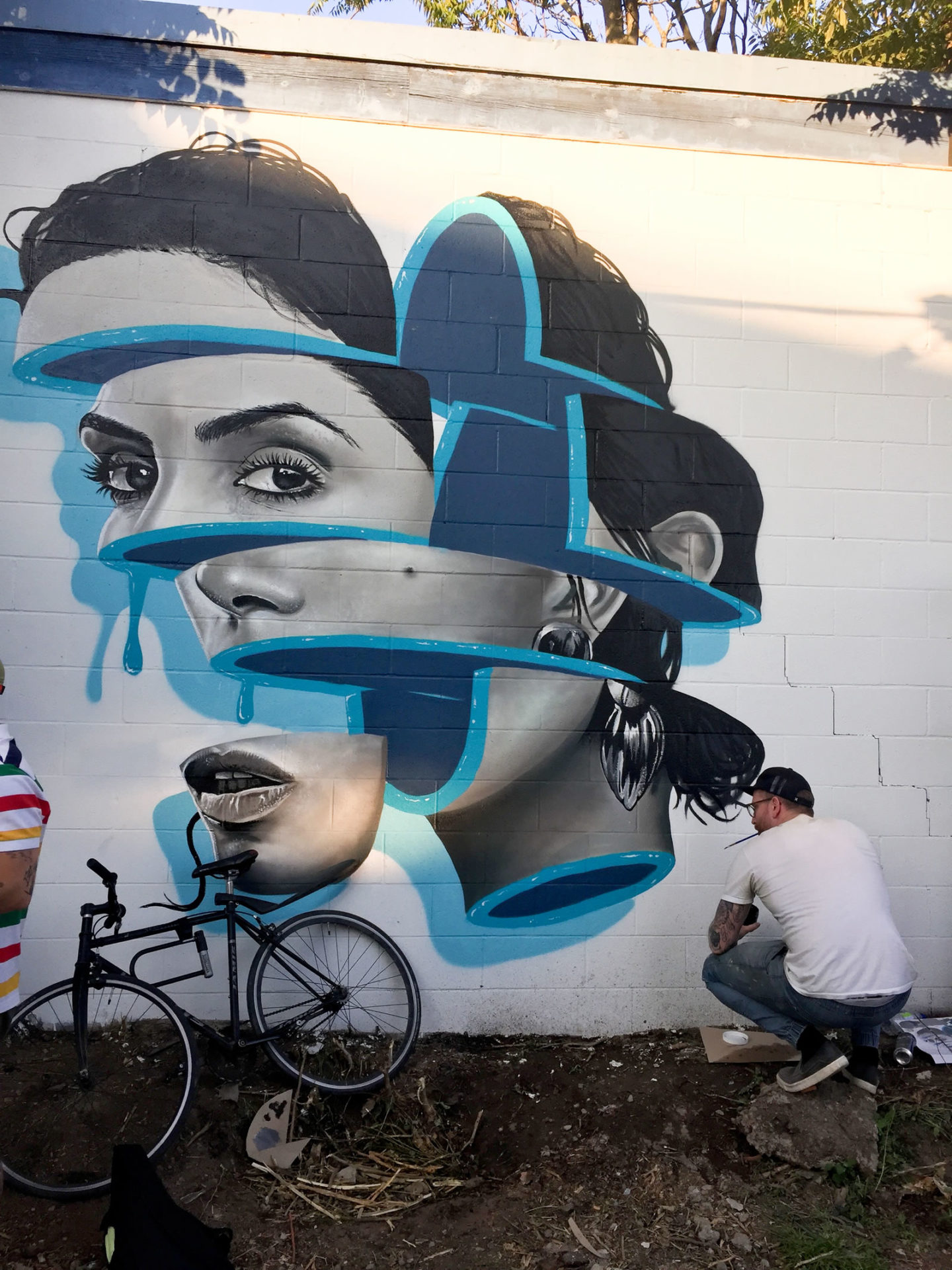 Putting on some finishing touches..
"Paul Jackson's unique take on popular culture has gotten him noticed across the world. Inspired by everything surreal and sci-fi – he remixes the world to his vision.
Originally from Brighton UK, now residing in Toronto Canada, Paul fuses the natural with the supernatural while adding elements of technological failings – most famously his glitch drawings.
The British artist predominantly creates art for the music and film industry while consistently creating works for his own collection. Pauls client list is vast and it includes 20th Century Fox, Universal, SyFy, Pearl Jam, Blink 182, Ancestry.com and many more. "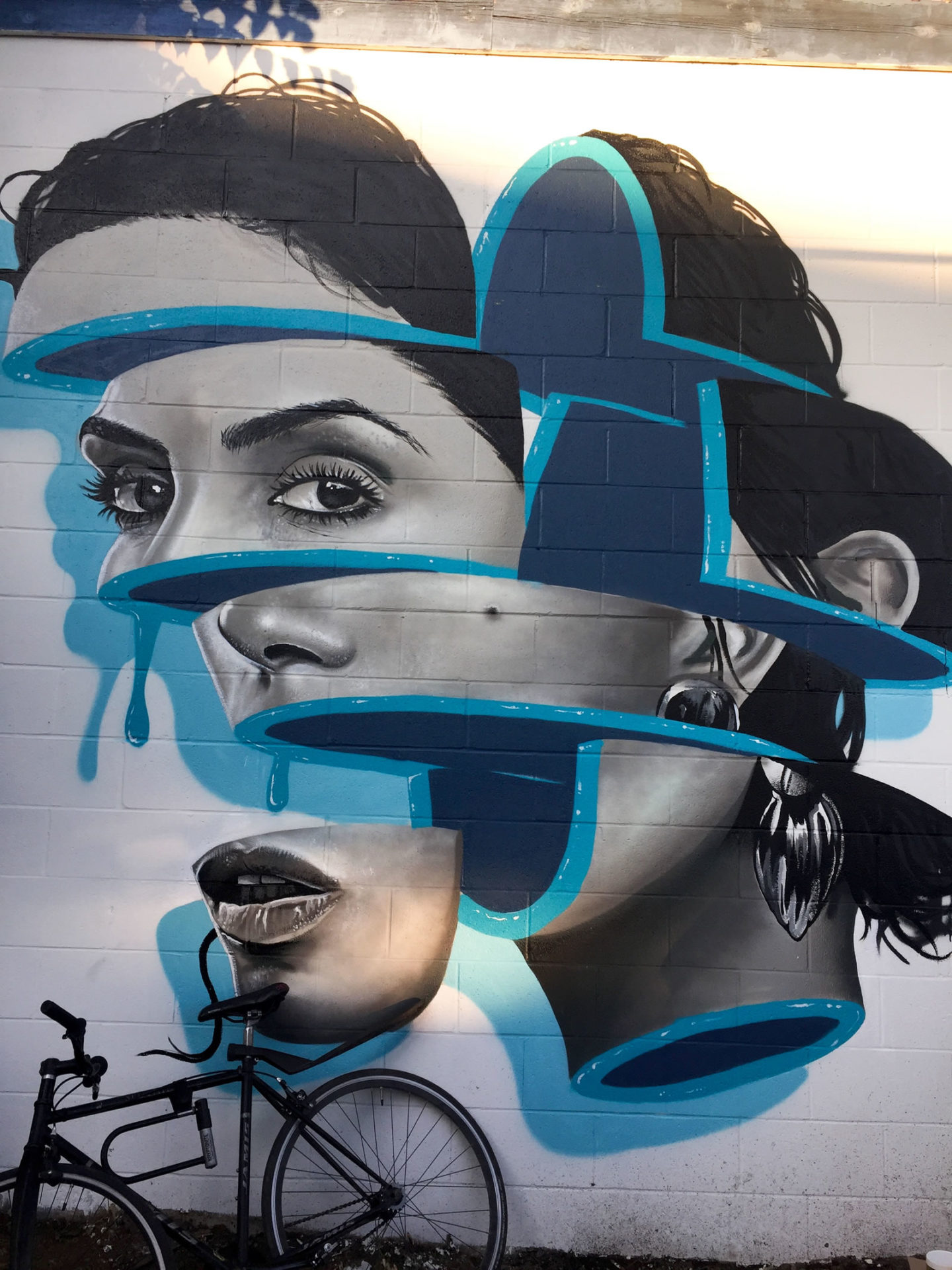 FYI…
"Glitch art is the practice of using digital or analog errors for aesthetic purposes by either corrupting digital data or physically manipulating electronic devices."
I went back yesterday to get some more pictures.. but there was a truck parked in front. Dang..
Victor Fraser Sidewalk Art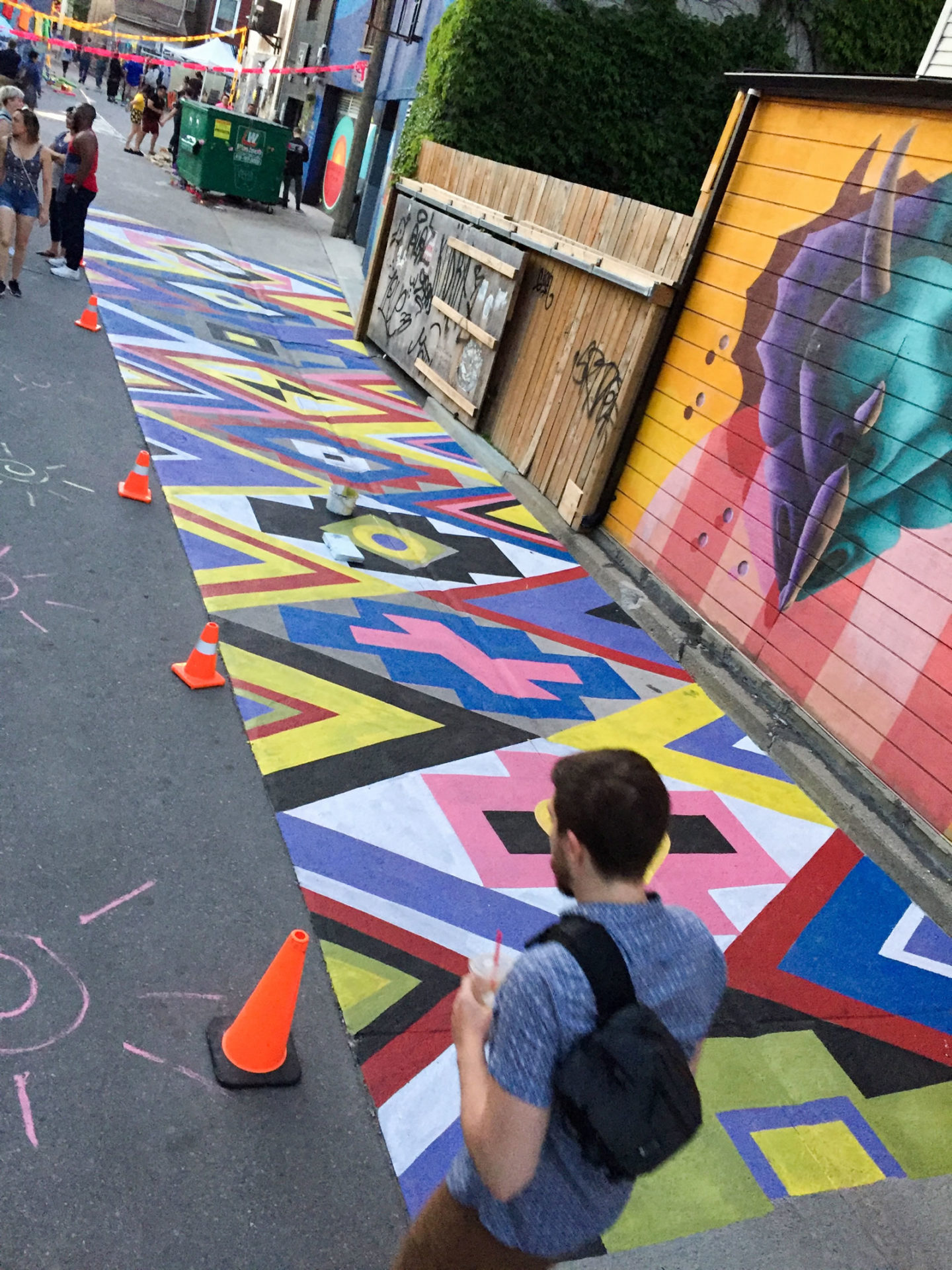 During the entire party Victor Fraser painted this amazing pattern on the ground.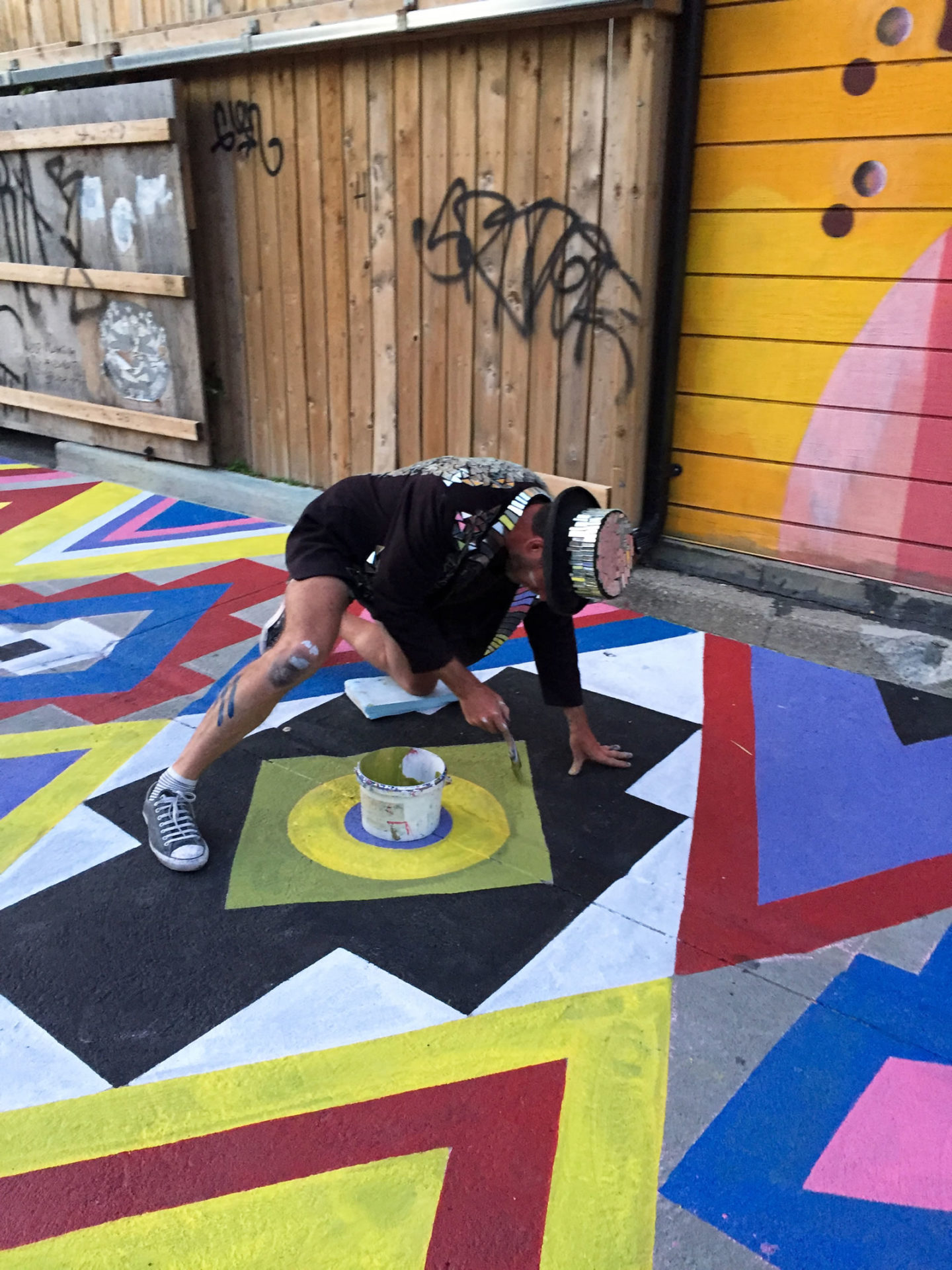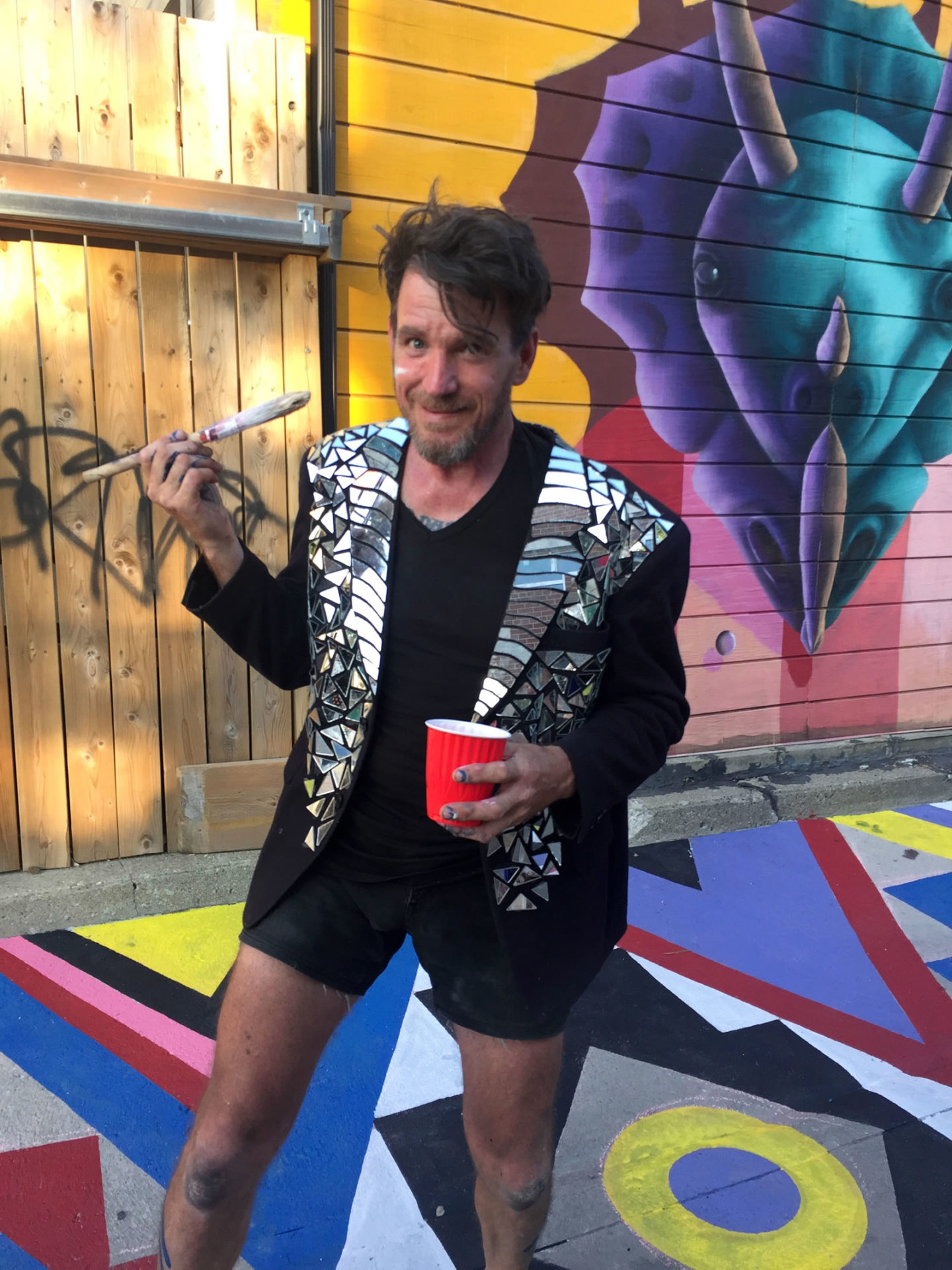 It's mesmerizing watching him work.
Jeff Blackburn Mural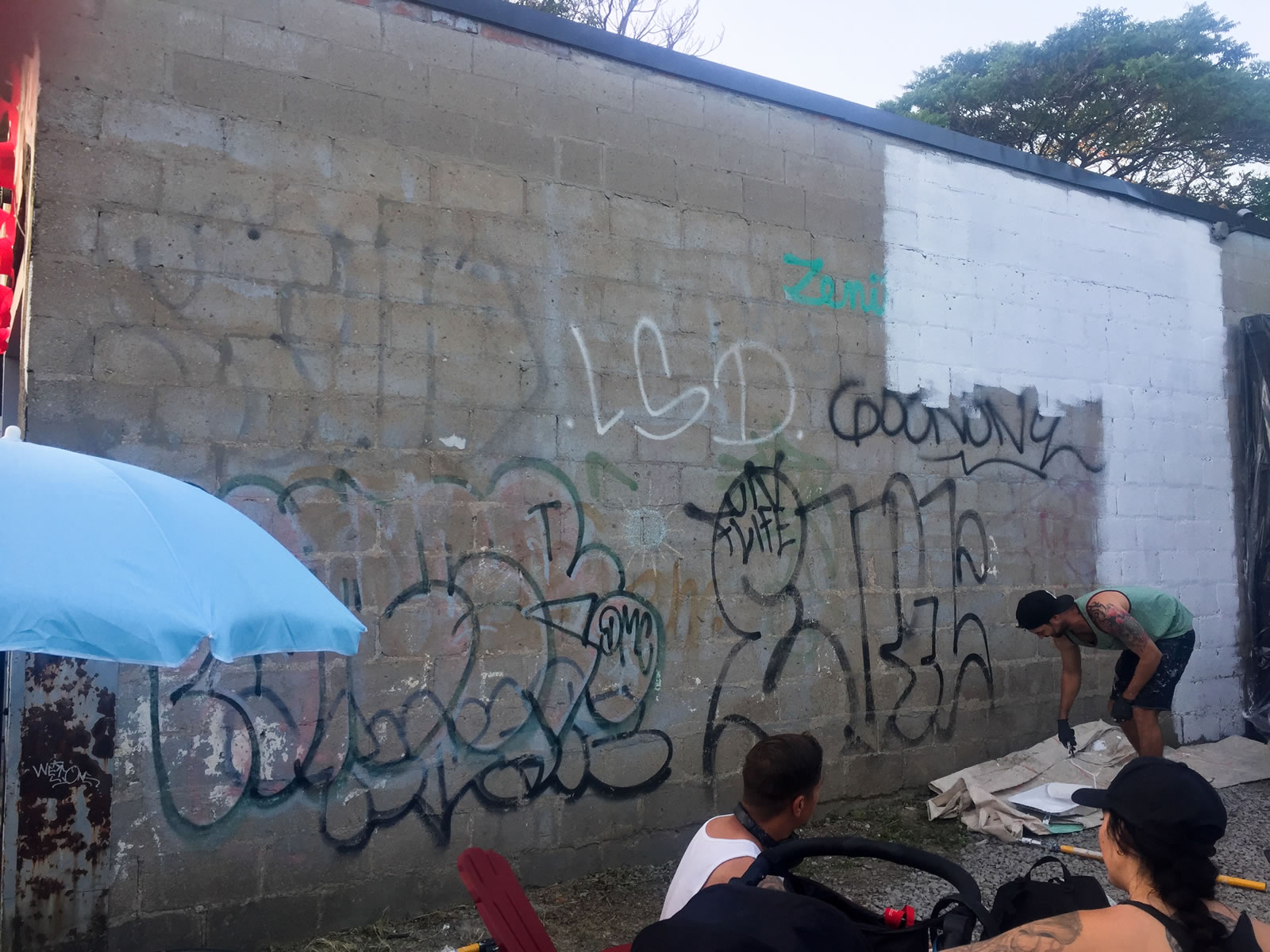 Jeff Blackburn was just getting started on his wall when I left.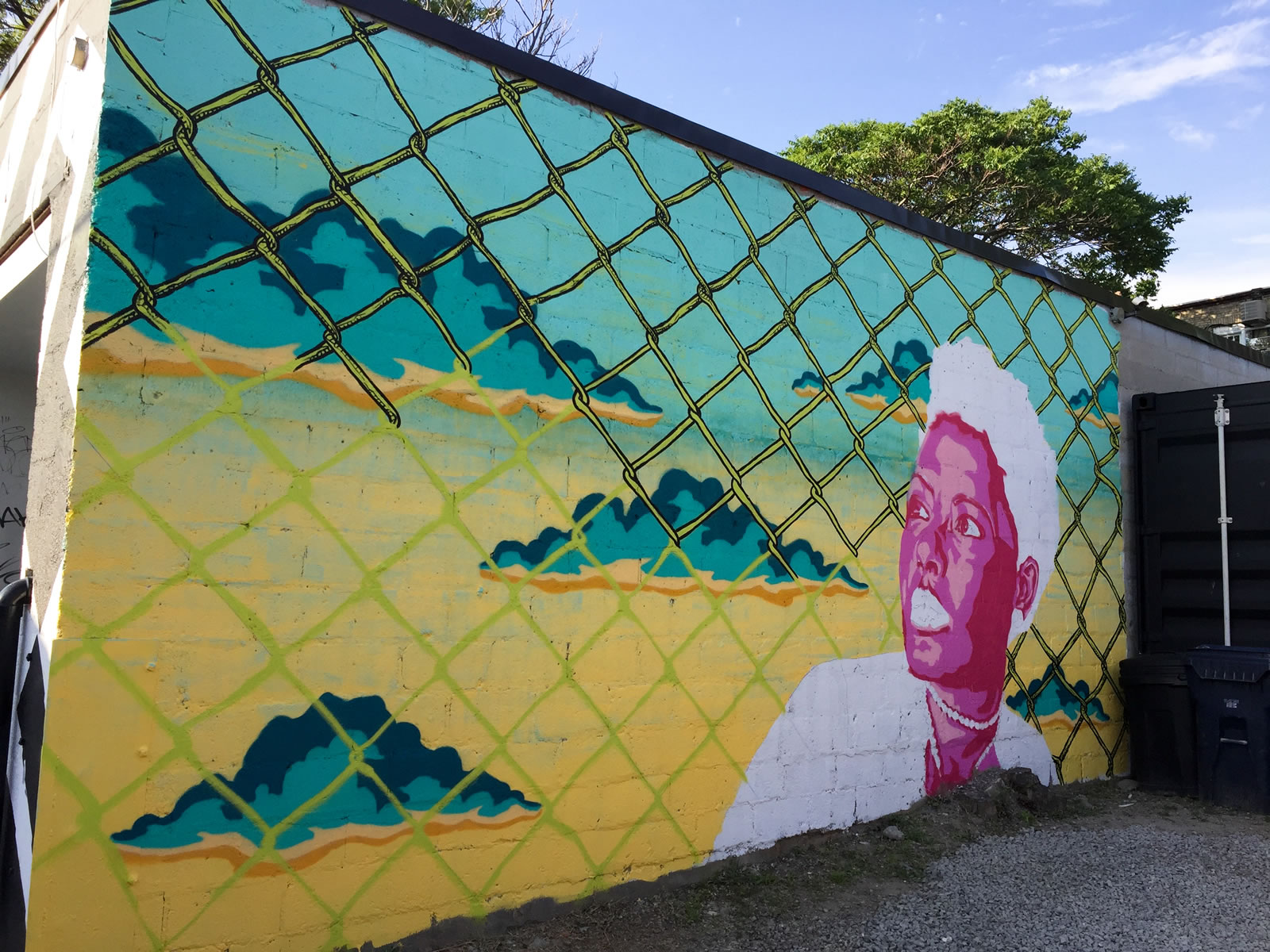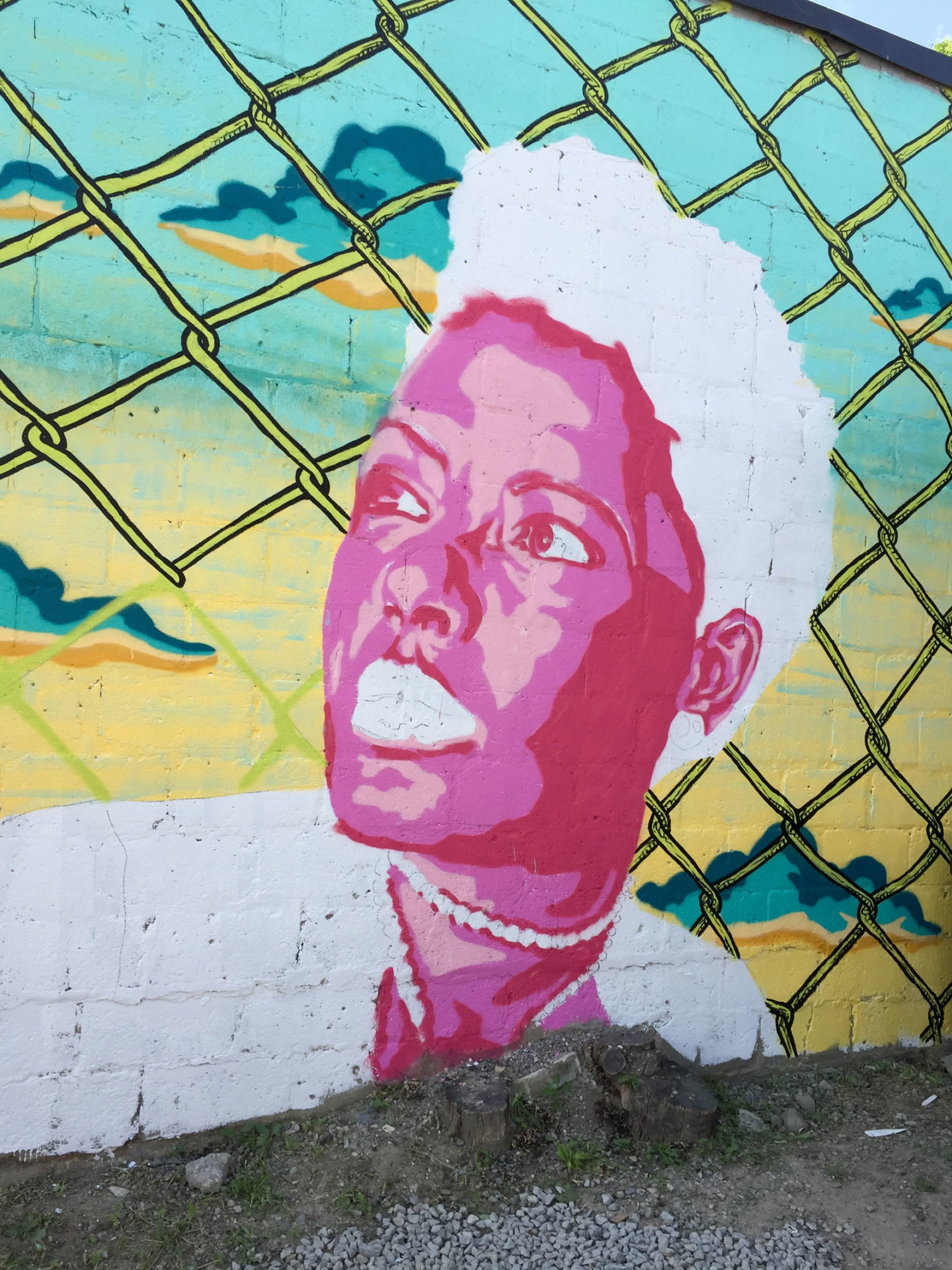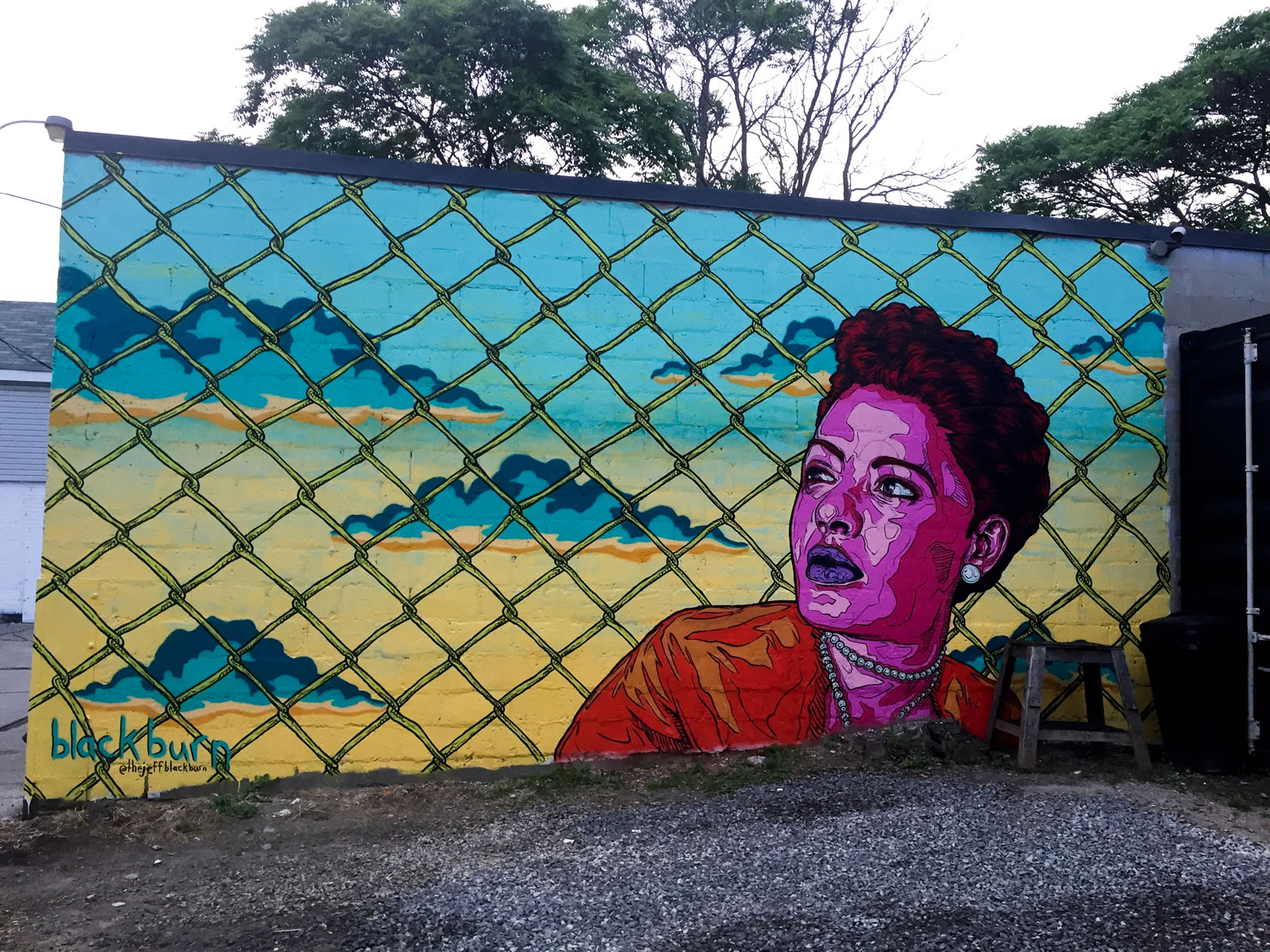 Here is the finish mural. It's Billie Holiday the singer..
Alex Bacon Garage Door Mural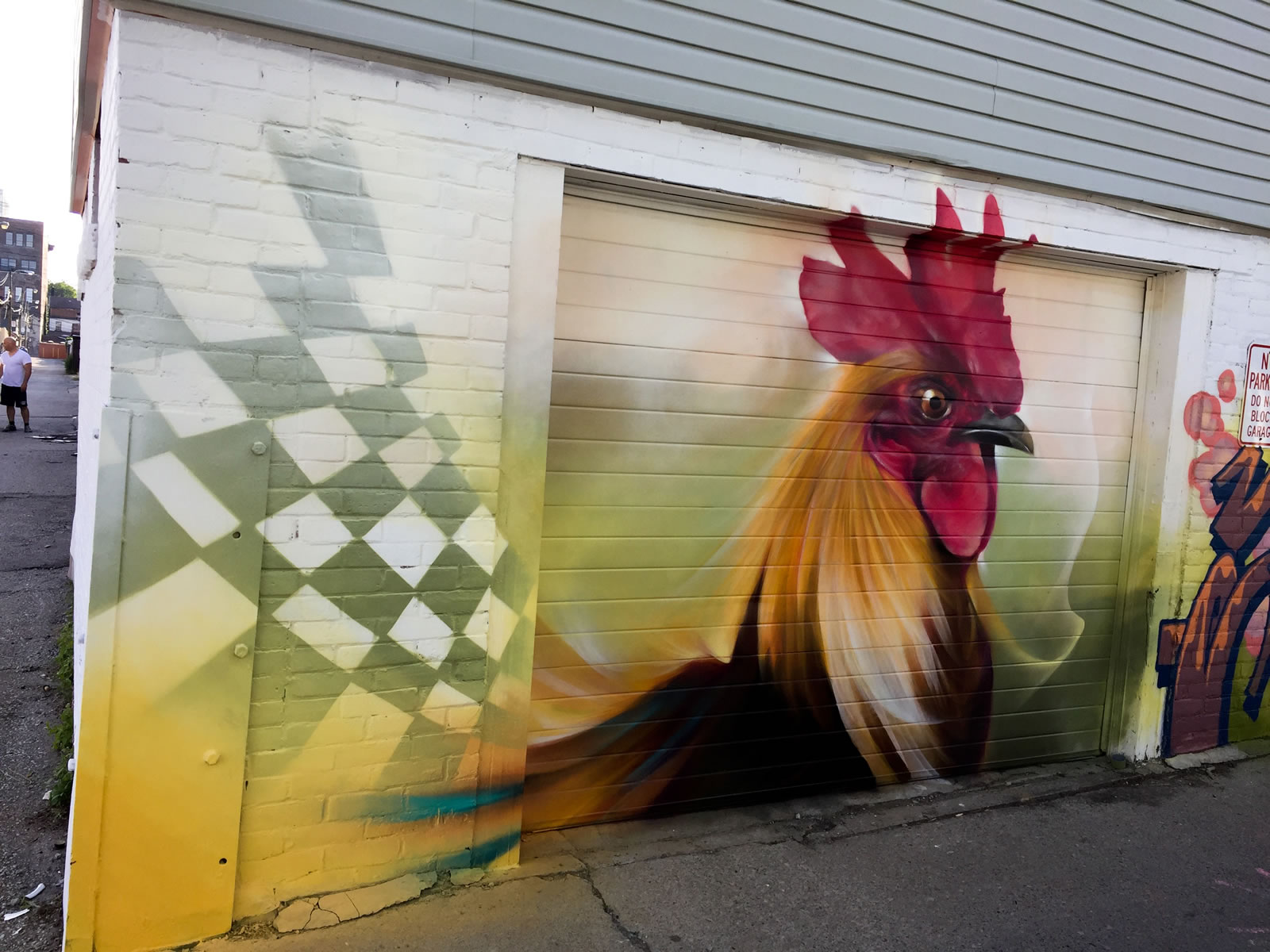 He painted this rooster on a garage door during the party.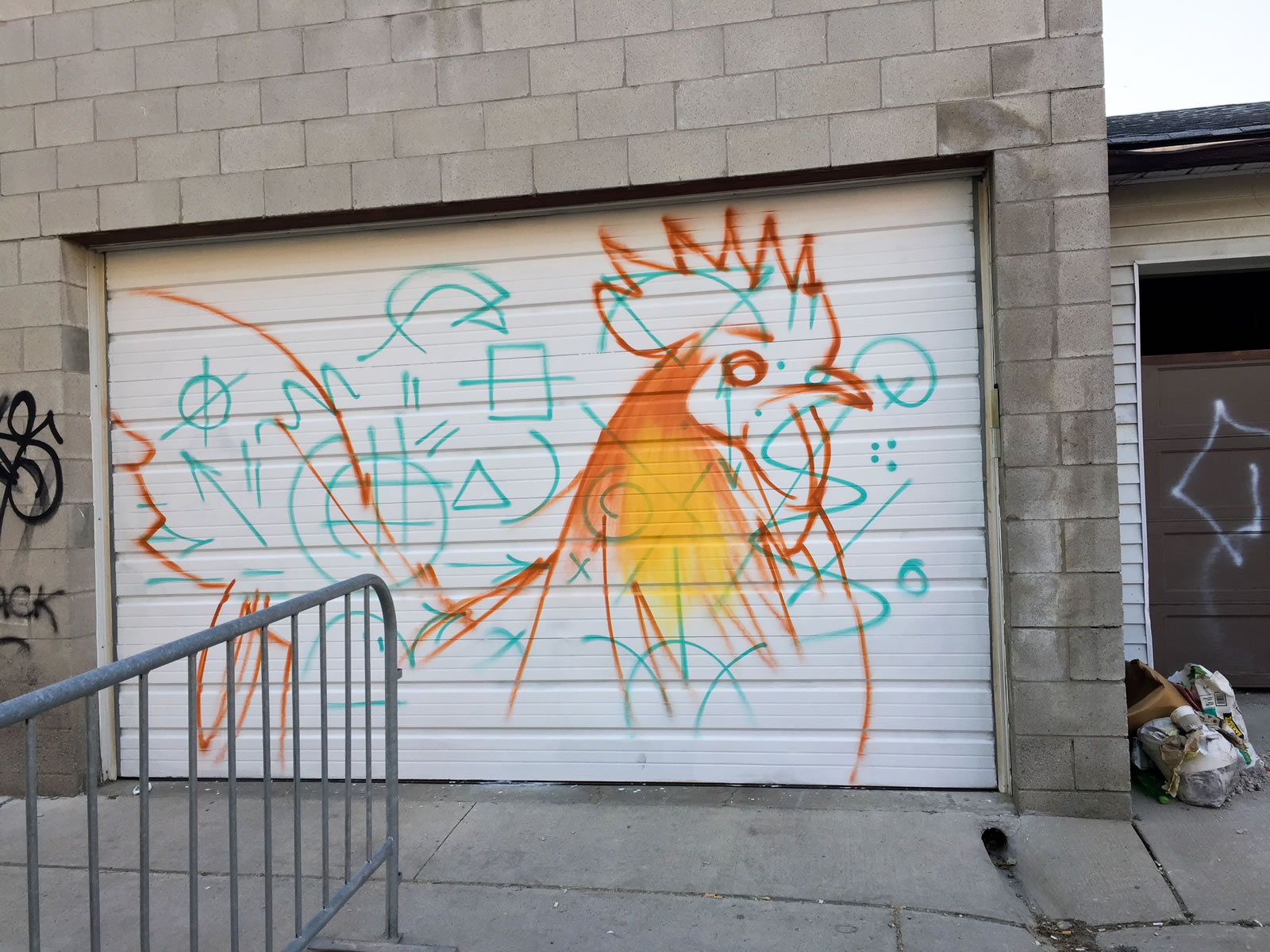 Alex Bacon was supposed to paint this door but the home owner wanted more control over the project.. so it was nixed.
That Loser Smolik Mural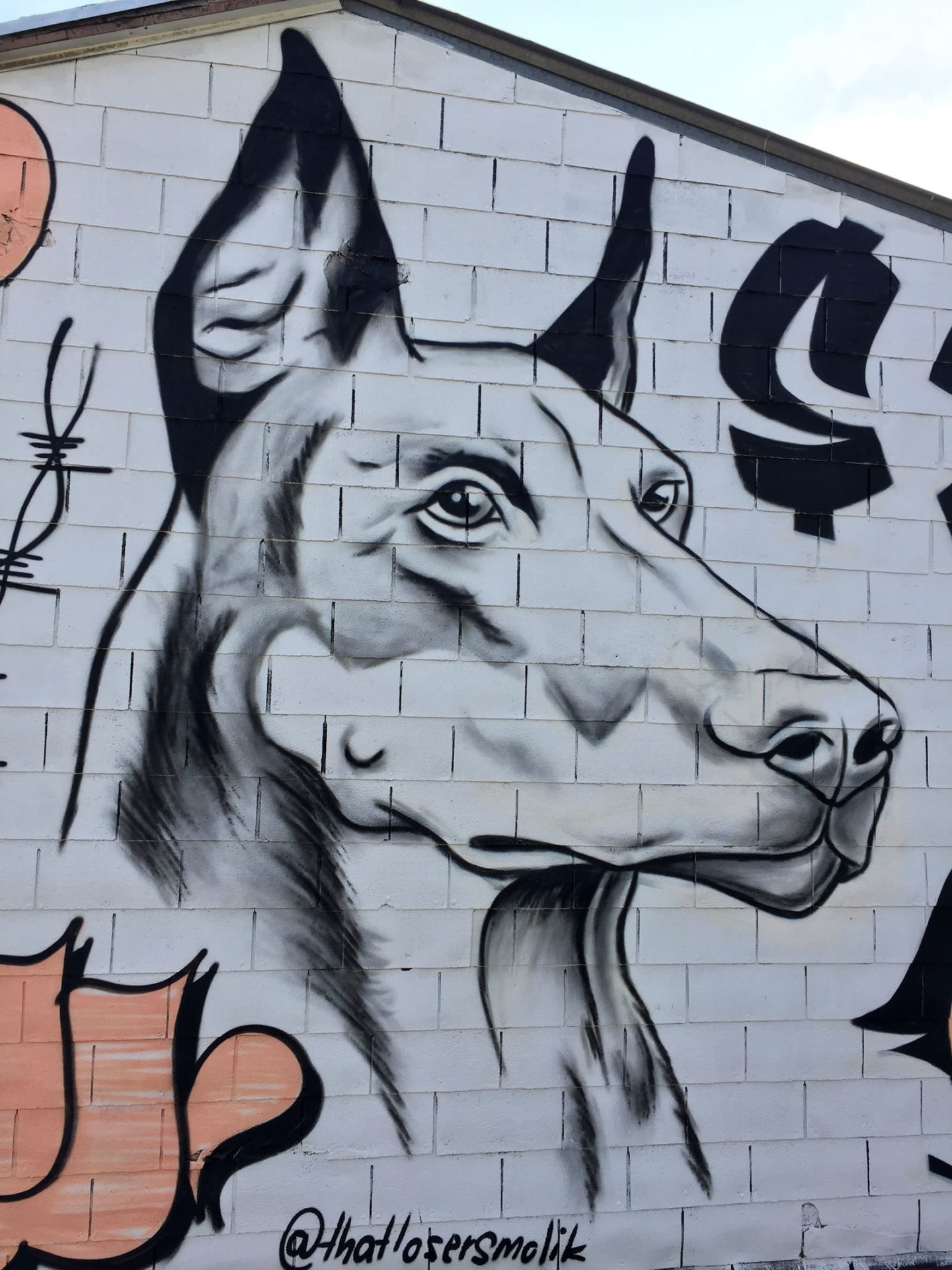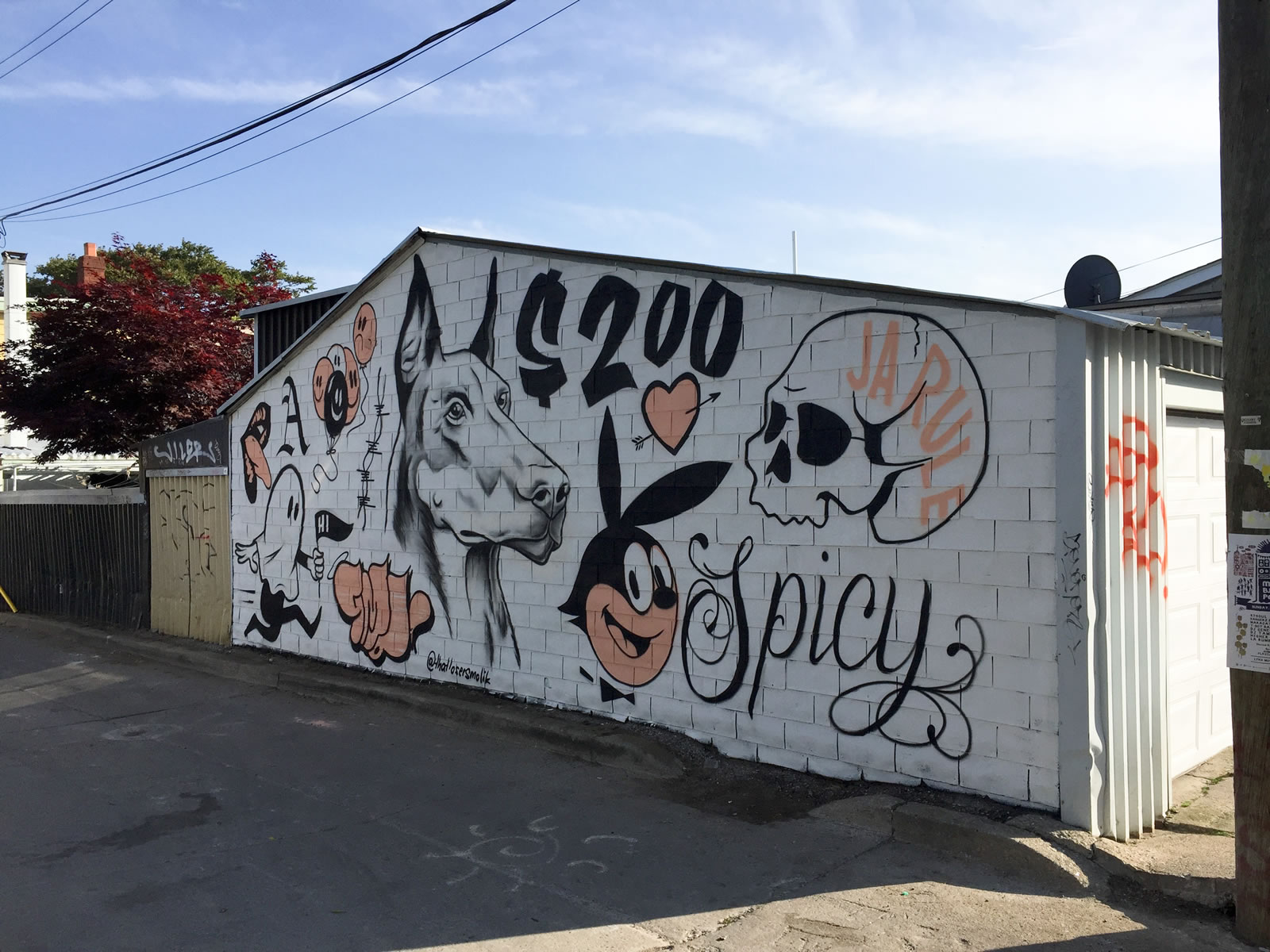 Cool wall mural by Smolik
Near Graffiti Art Garage Door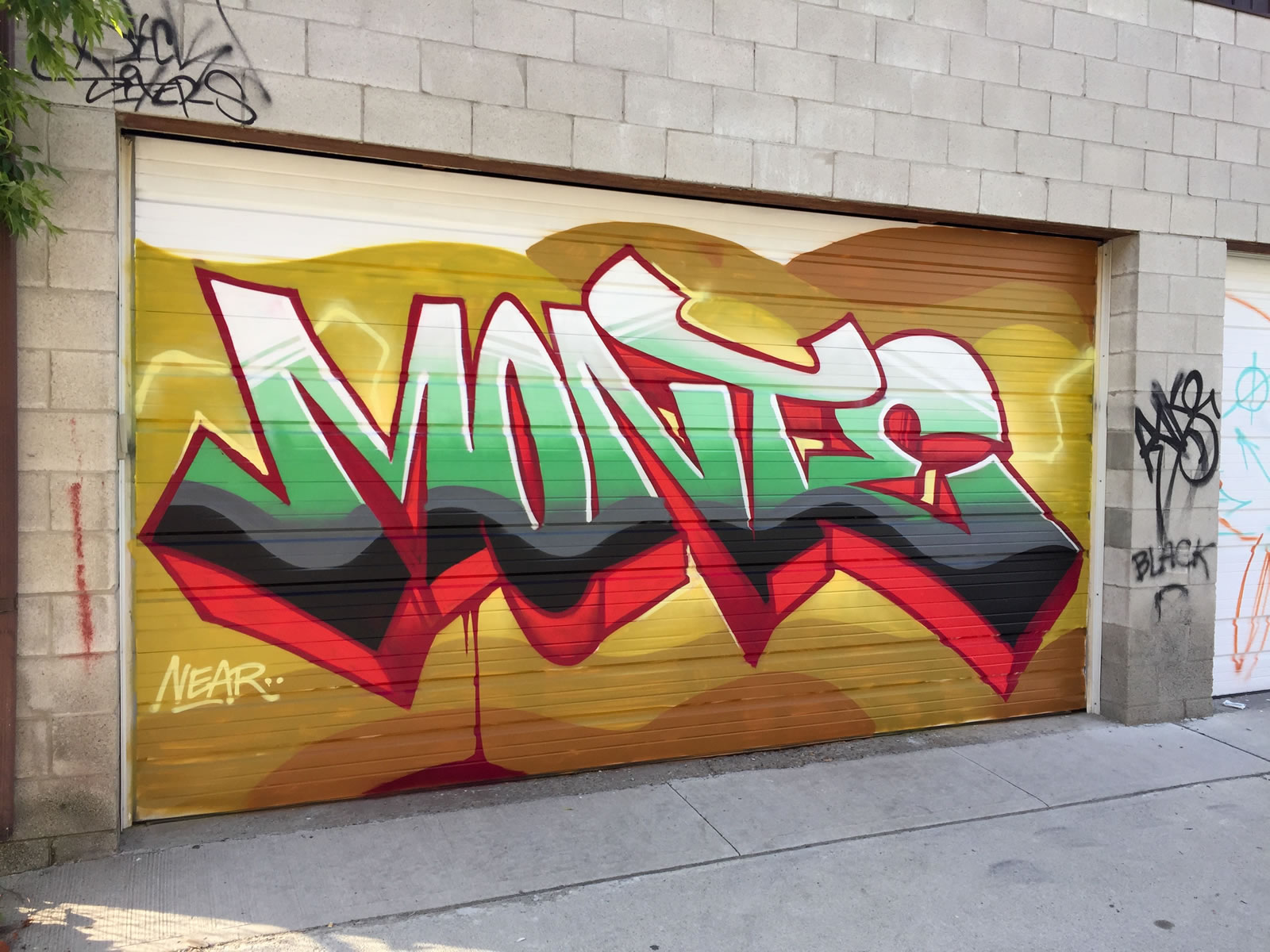 Another garage door by Near was painted.
Toronto Street Art Graffiti Found Here:
146 Ossington Inside Murals
There was also some more artwork inside the building that used to be Ossington Tire
Alex Garant Indoor Wall Art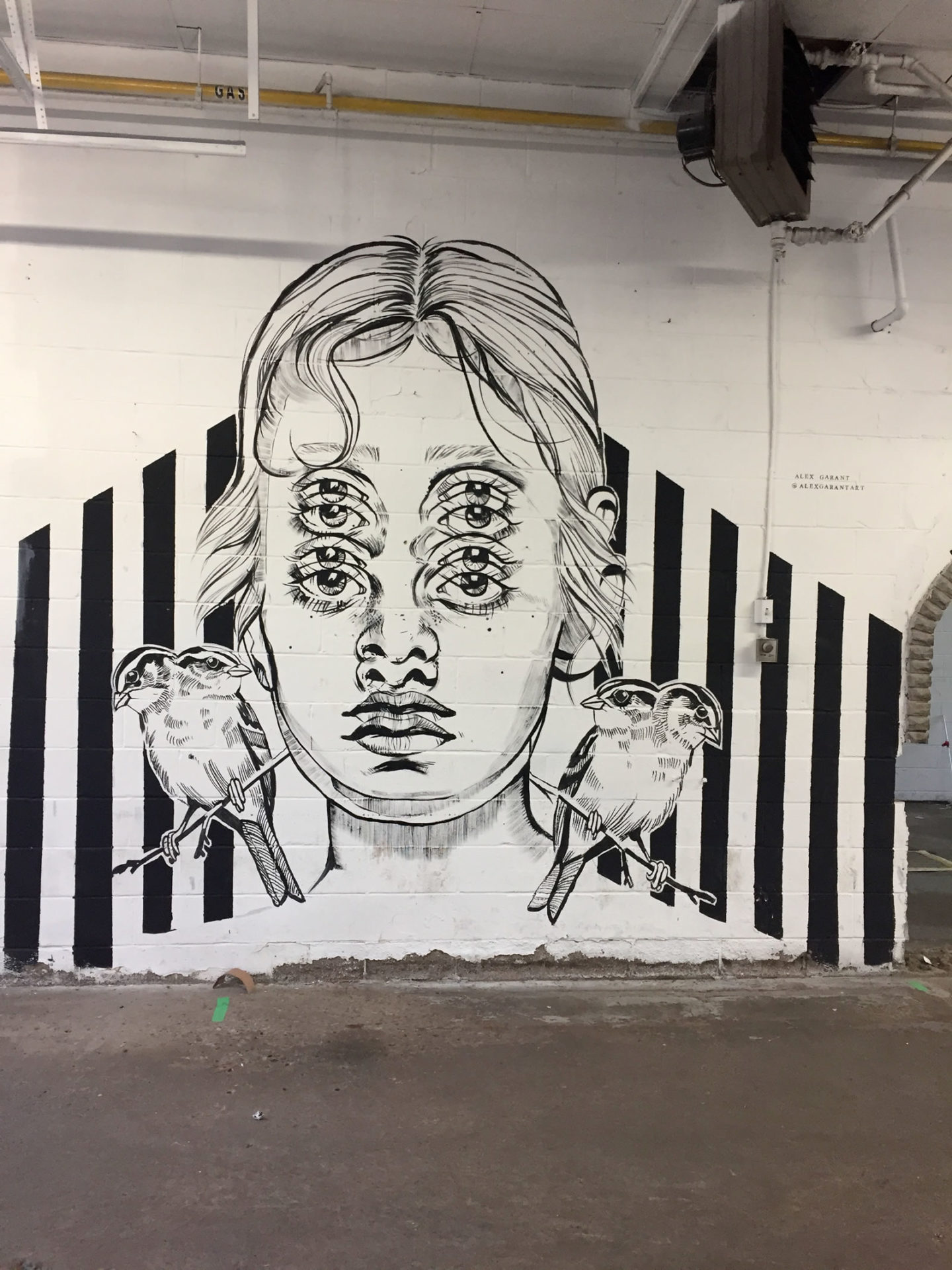 Another piece by Alex Garant
Jeff Blackburn Indoor Wall Art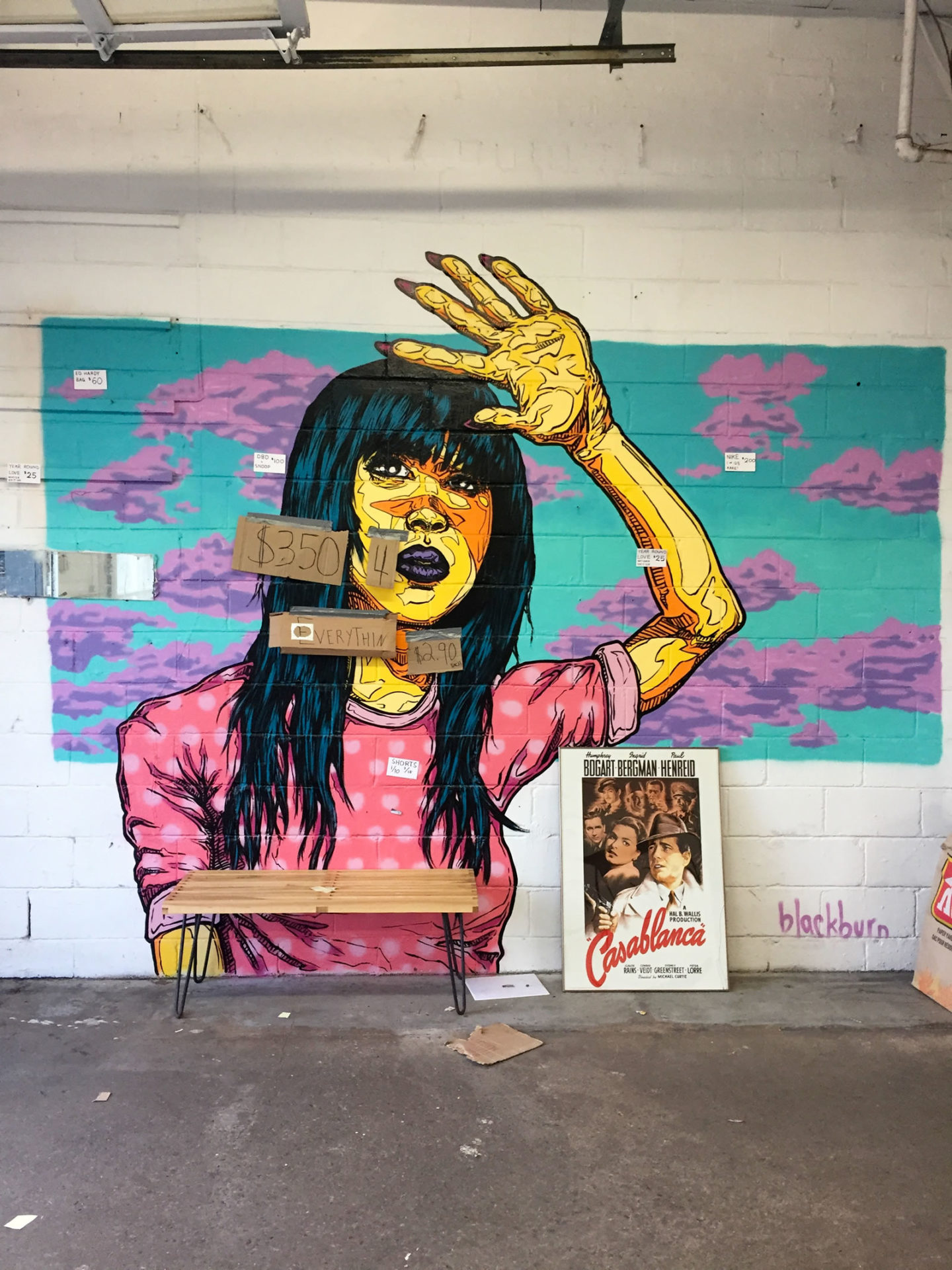 This was done by Jeff Blackburn back in January
Smolik Indoor Wall Art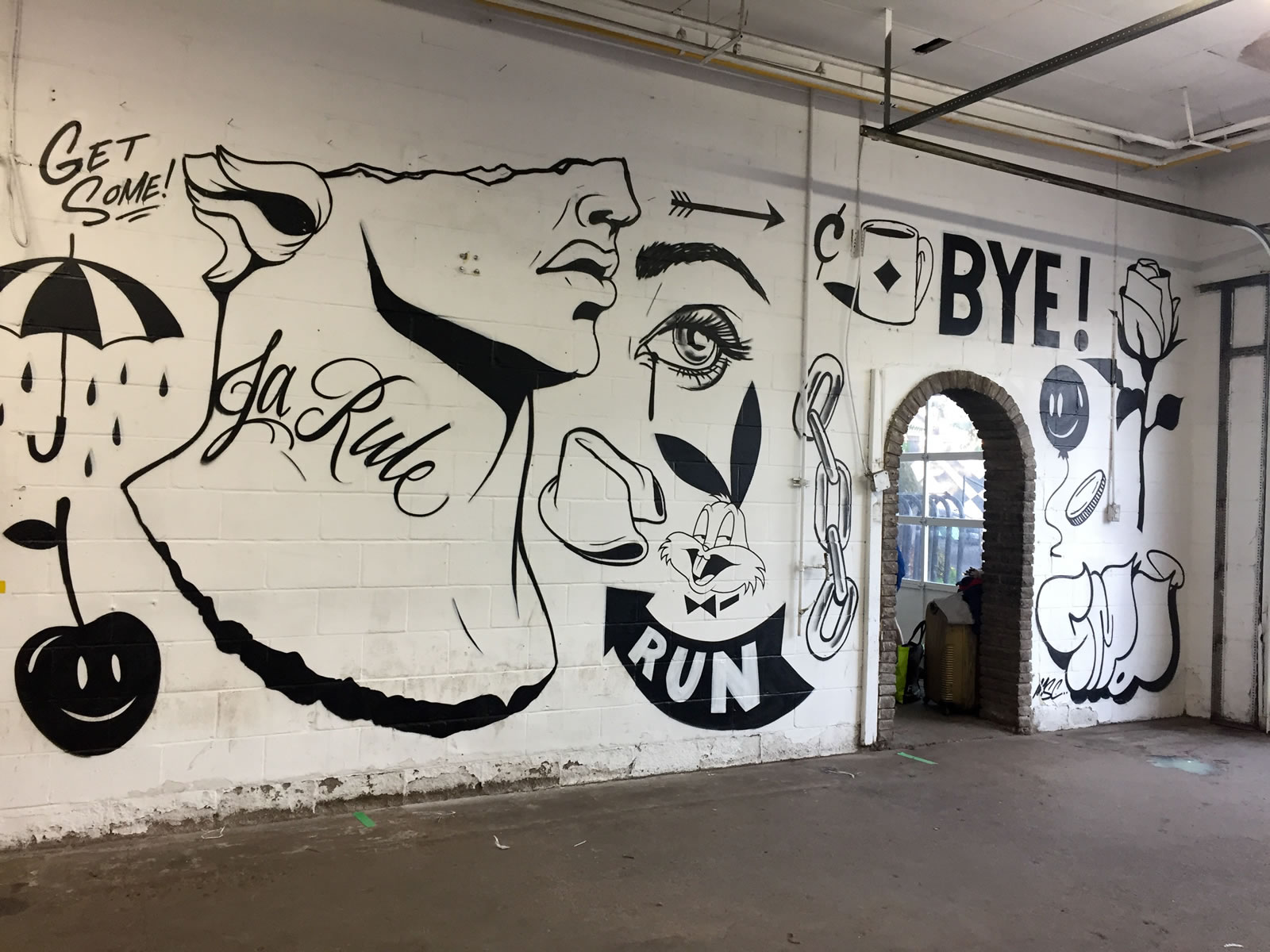 Another Smolik mural
Senor Melon Indoor Wall Art
Looks like this by Senor Melon was just done a couple of weeks ago.
Gondek Draws Mural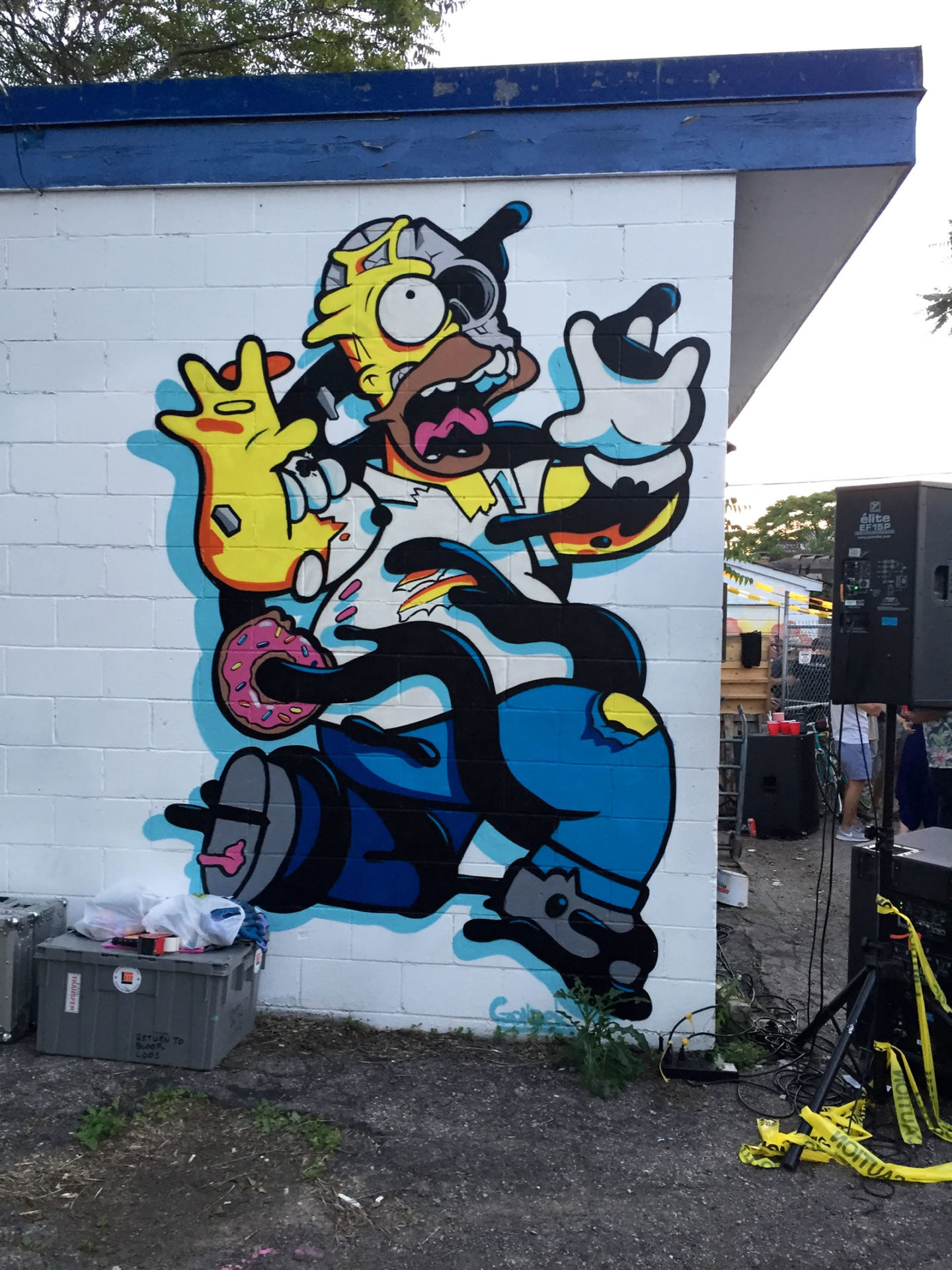 Matt Gondek Homer Simpson Mural was done back in August of last year
Toronto Street Art Graffiti Found Here: