Paula Tikay working live on a scaffold. I found out later who she was. She is from Chile and doing some work in the city and also for Montreal in Quebec
Spray artist working on mural
Some live spray paint 🎨 from this afternoon. .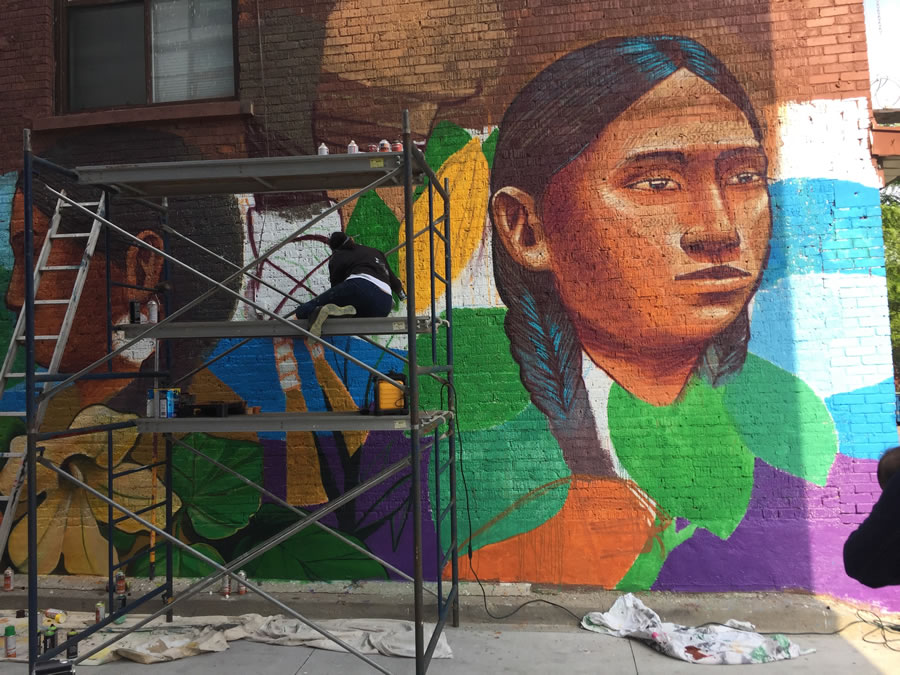 I turned the corner while walking and this lady was working on this mural on a scaffold with latin music playing. A guy on ground level was talking a guy holding a baby and talking to him. .
.
Her (what I assume to be) partner told the 'baby guy' that they were from Chile 🇨🇱 .. and that's all I know. He was recording the whole thing with a video camera 🎥 in place.
.
Its right across from Lula Lounge.. so, I mistakenly thought it was Shalakattack's sister.. but she let me know that it isn't her sister. Its very similar to a mural that she and her sister did nearby.
.
She was really amazing to watch. She was wearing the aerosol mask and seems to be so into her work that she didn't notice anyone else around (like me 😀)
,
I will go by tomorrow to find out who she is.
Artwork photo and video captured on 06/05/17 at the Toronto location below :