Shalak Attack Column Mural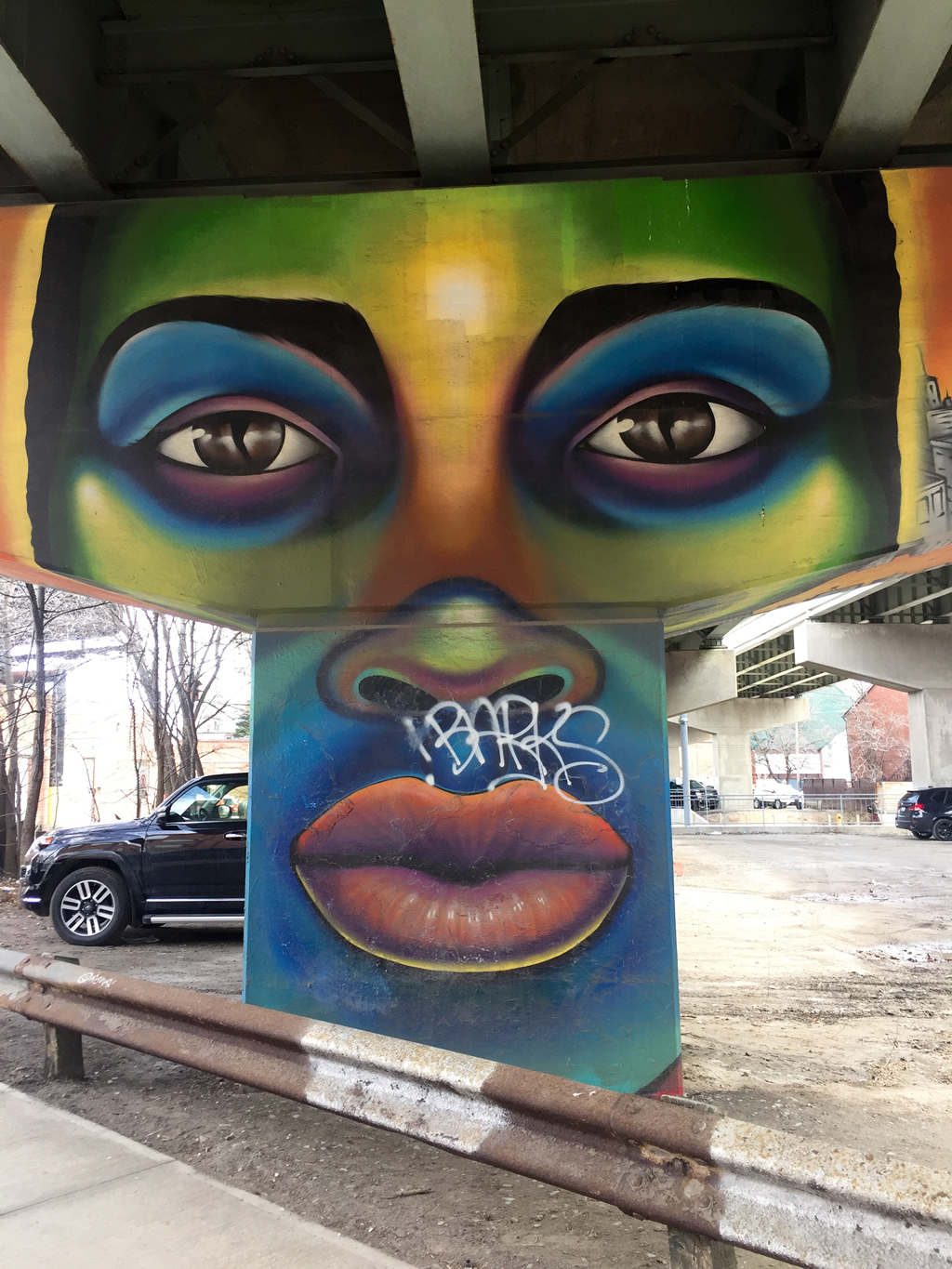 Passed this today in Corktown.. a TOY tagged it with "Barks". Shalak Attack did this back in 2014 with her husband Bruno Smoky and her sister Fiya Bruxa. This has always been one of my favourite murals in the city. There's several of these faces located in this underpass; artwork is on both front and back of the pillars
I should probably do an entire post about this project… I definitely need to know more about the story of these faces.
Toronto Street Art Graffiti Located Here:
🎨 Wall Mural by @kizmet32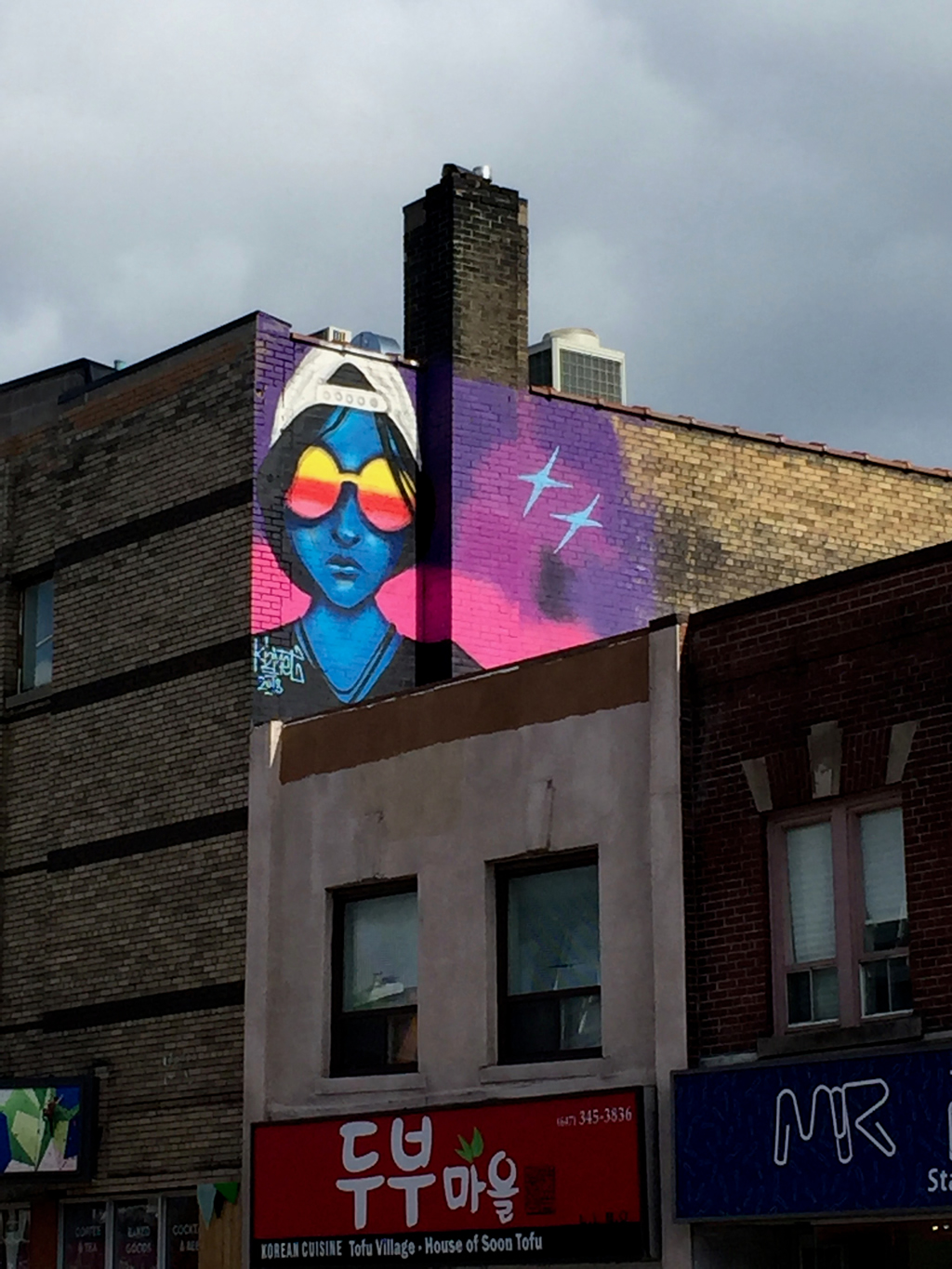 I didn't realize there was a mural by Gabriel Kizmet on the other side of this building until I turned around today. The clouds opened up after a brief snow shower and the sun hit this perfectly. The other side of the building has a wild cat.. I posted the other side of this back in January…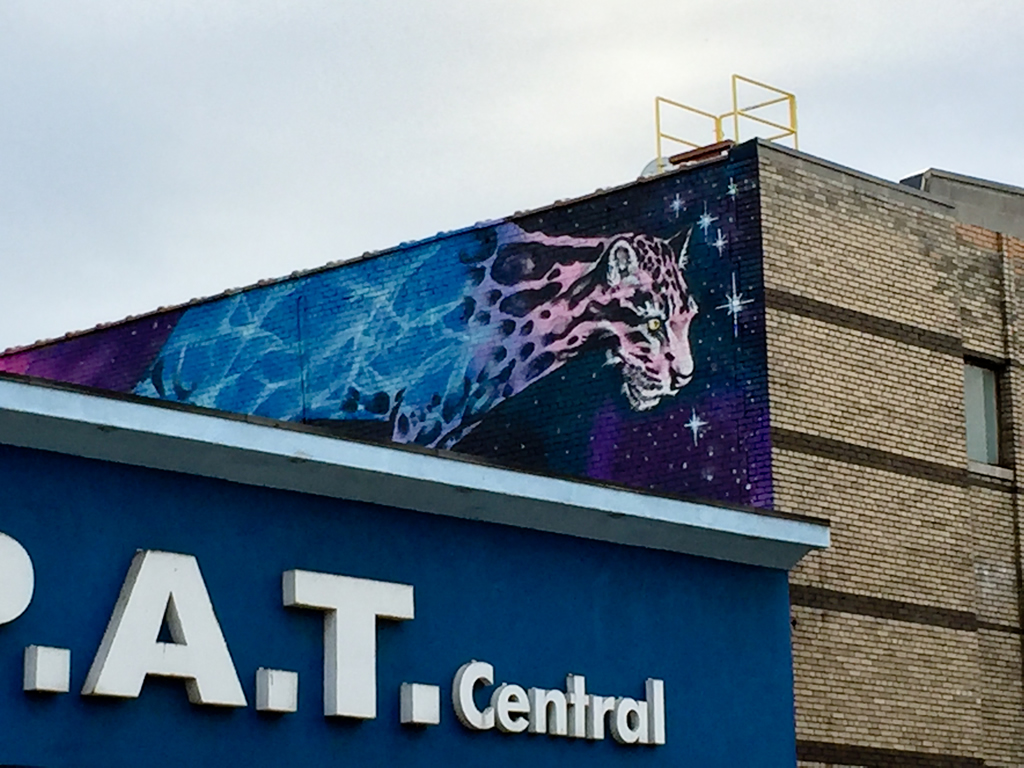 Toronto Street Art Graffiti Located Here
☮️ Power to the Peaceful ☮️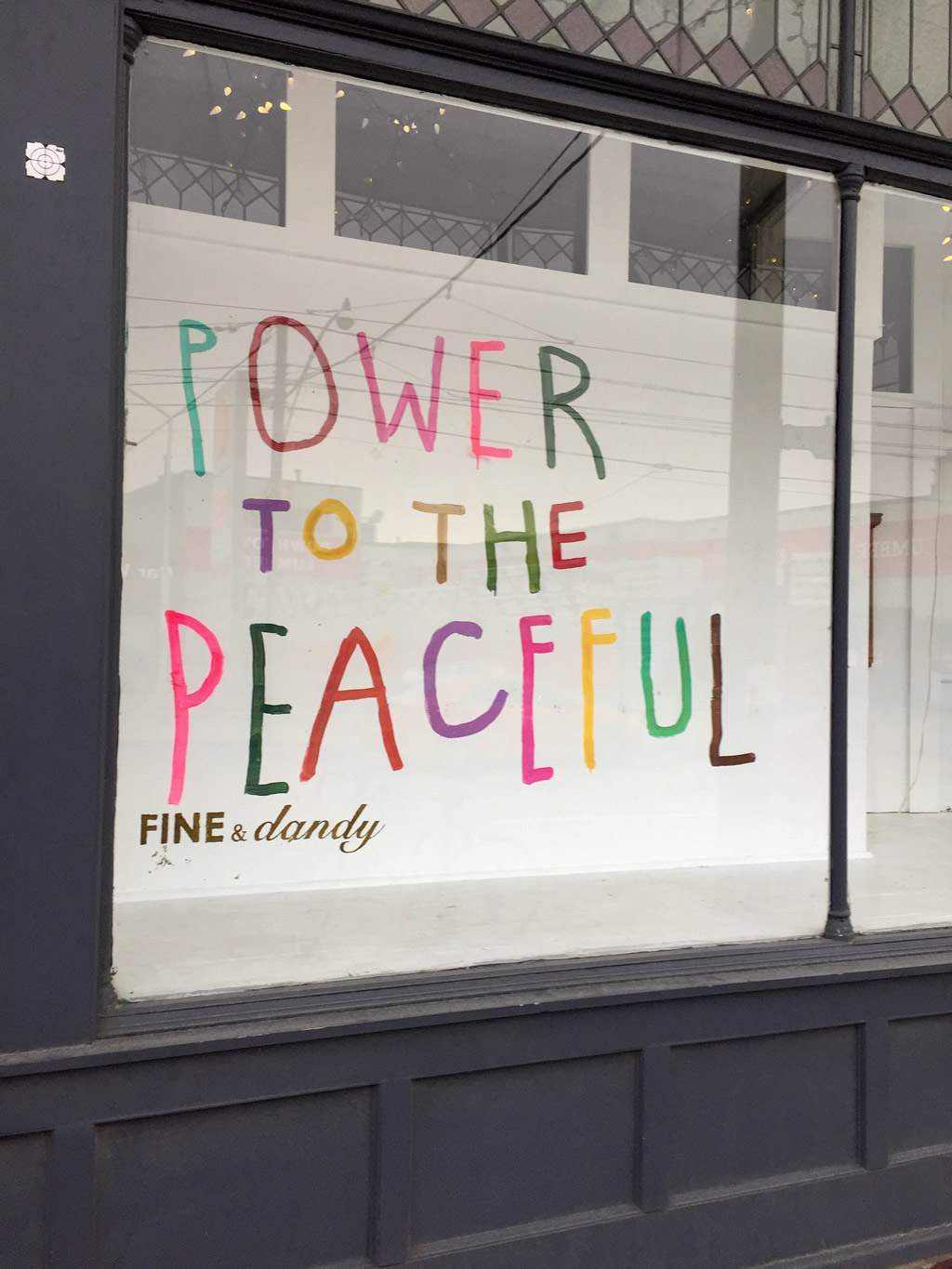 GIPHY has been brought back to Instagram ! I know a lot of you are not fans.. but the ridiculous of it; well it kinda grows on you after awhile. You kinda have to have fun with it..that's my take.
The art is this window is at a place called Hooligan Press. Their website isn't accessible & they don't have an Instagram account. They only have a Twitter that hasn't been updated since 2014.. All I can find about this place is from a google search that says "We are small letterpress print shop, run by siblings Annie and Elia Morrison."
They change the art in that window every so often and the latest is this: "Power to the Peaceful". I messed around in GIPHY and made this cheesy video.. ✌️ I kinda like that Alien at the end..
The issue I have with GIPHY is that I can't credit the people who actually made these GIFS.
Toronto Street Art Graffiti Located Here: