Toronto Street Art Graffiti featuring Sick Kids Mural Campaign by Omen 514 assisted by Nick Sweetman, PoserABM, Earth Crusher, FiveEight for ad agency
Omen 514 Sick Kids King St Mural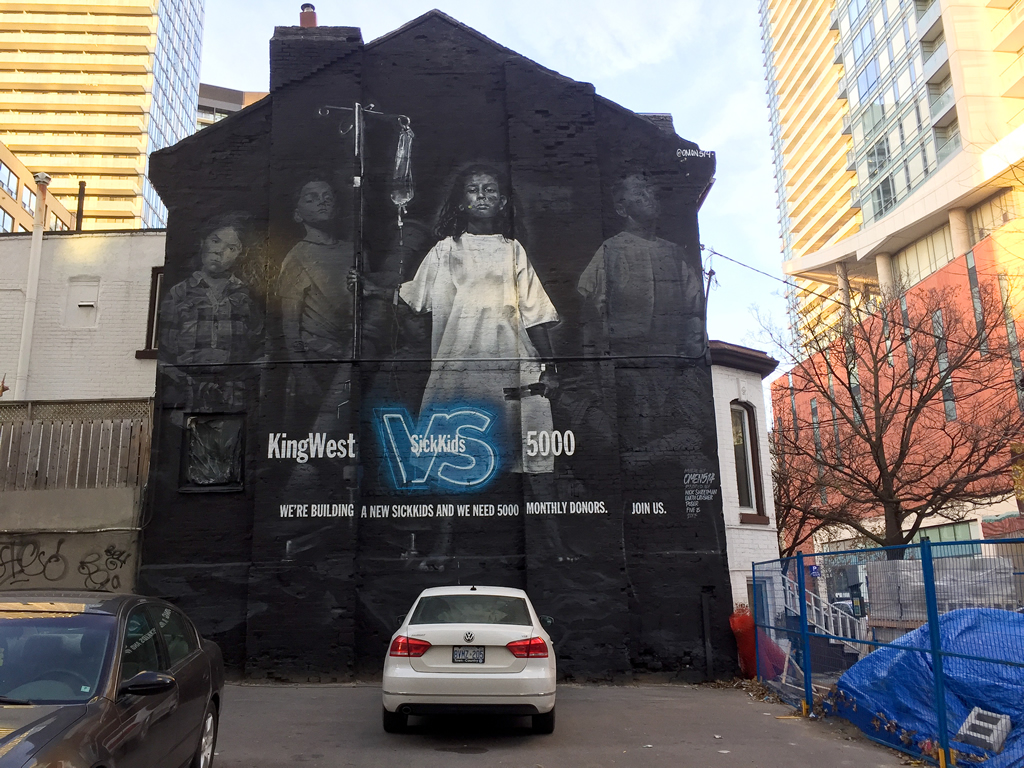 This is by @omen514 and assisted by @nick_sweetman @earth_crusher @poserabm & @five8art
Omen 514 completed 10 murals for SickKids hospital @sickkidstoronto all across the city. They are all in black and white with different children featured and the letters VS in blue. They are very powerful murals – you really have to stop when you see them on the street. It brings up a lot of emotions when you realize what it is all about. I got a little teary-eyed when I saw the first one of these.
This is apart of their fundraising campaign : SickKids VS the greatest challenges in child health. "The goal is to raise $1.3 billion toward the building of a new hospital on the current Toronto site."
Its difficult content to absorb.. but it raises awareness and its very effective. I hope their reach their goal.
Toronto Street Art Graffiti Found at this Location
Omen 514 Sick Kids Queen St Mural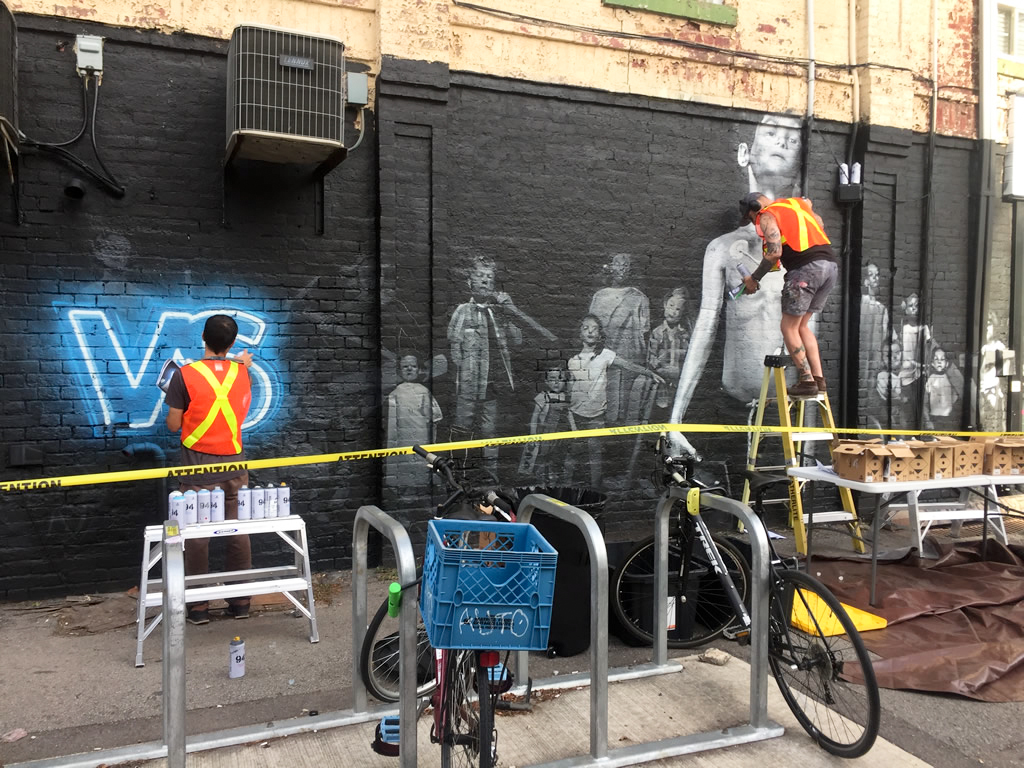 When I was walking on October 8th I managed to find Omen 514 working on the Sick Kids Queen St Mural. I was chatting with PoserABM and I honestly don't know who that is working on the VS letters – maybe FiveEight ? (I will find out). It was interesting to see them working on this.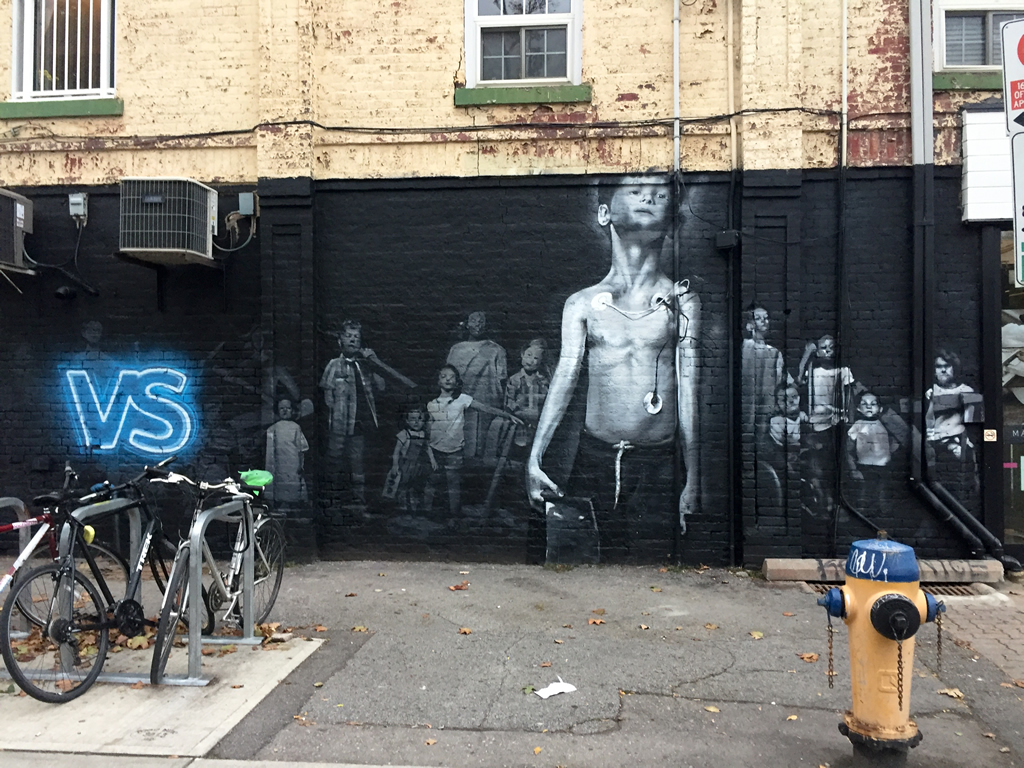 Then, when I went back on October the 13th this one was completed. I guess they had to work pretty fast considering there were 10 murals to do all across the city. The VS means the children fighting "The Greatest Challenges in Child Health".
Toronto Street Art Graffiti Found at this Location
Omen Sick Kids Parkdale Mural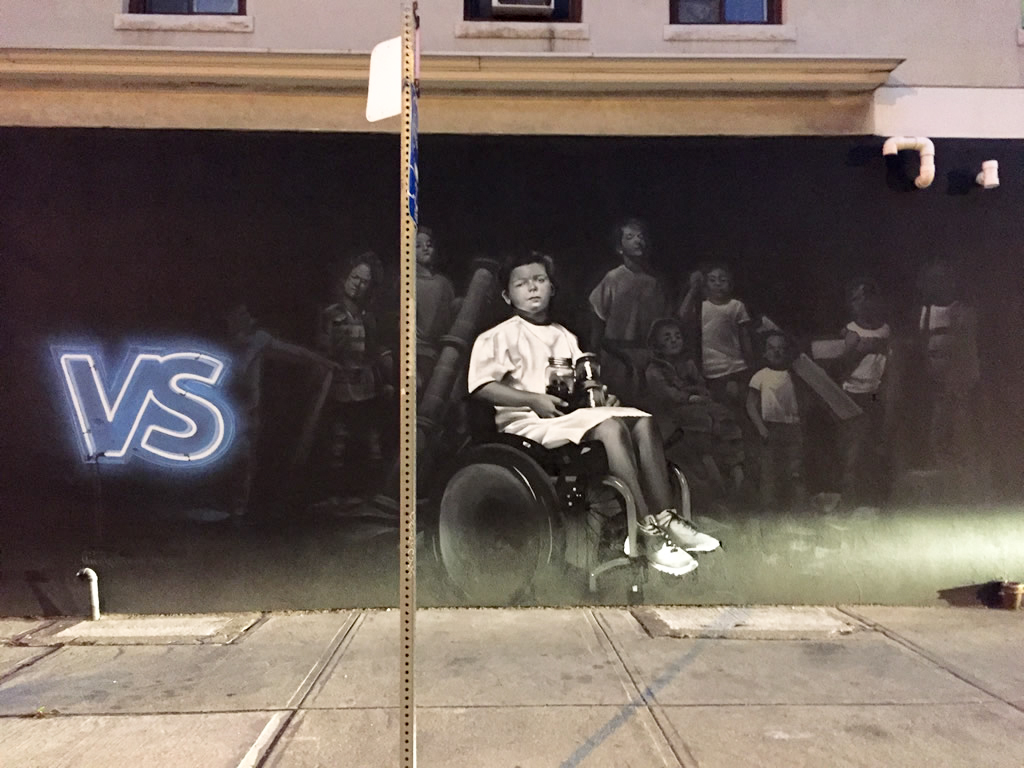 This mural again by Omen 514 and his crew was done outside a fabric store. I stumbled onto this one on October 13th. The boy in the wheelchair is carrying jars of change, I presume for donations.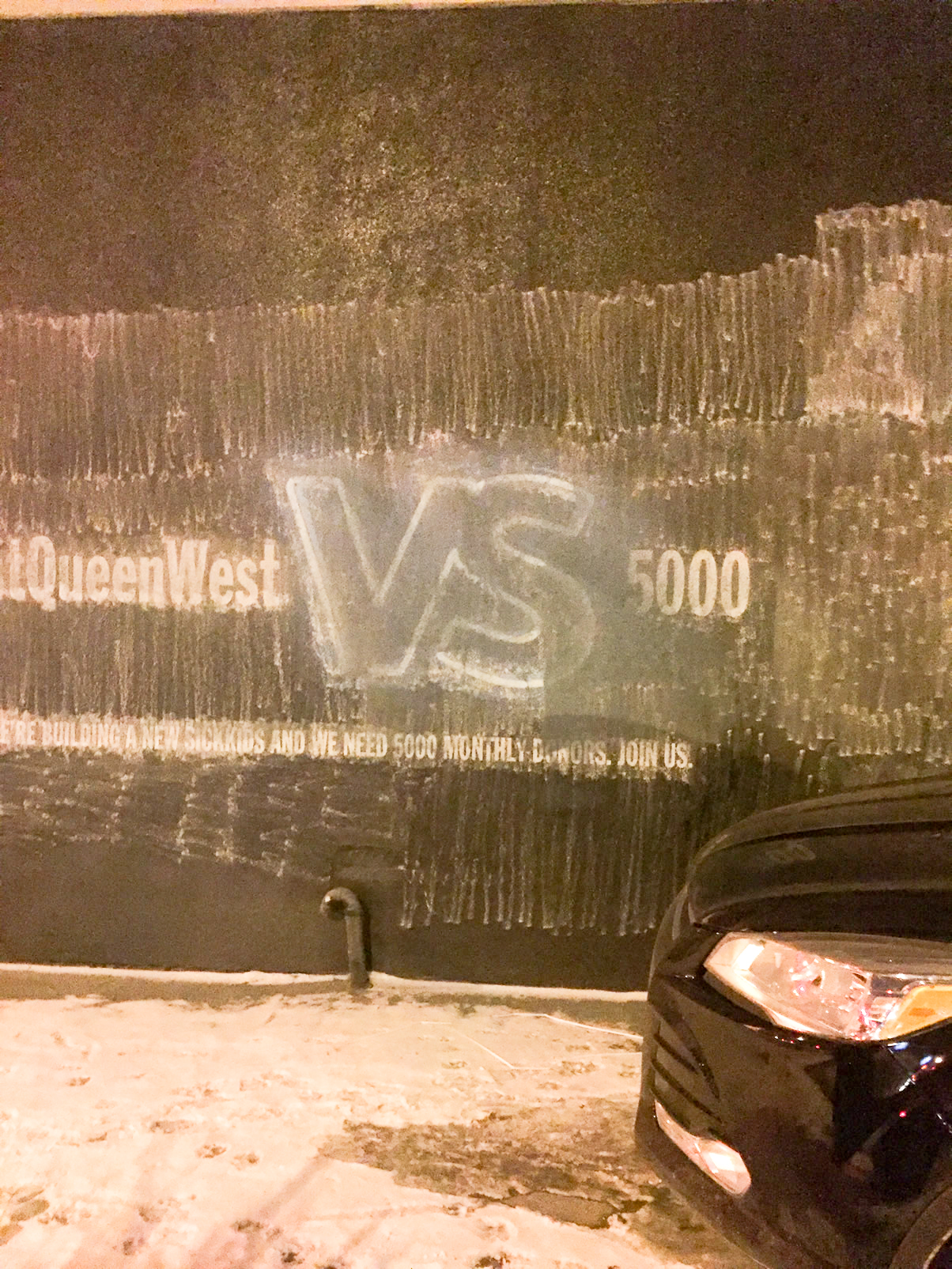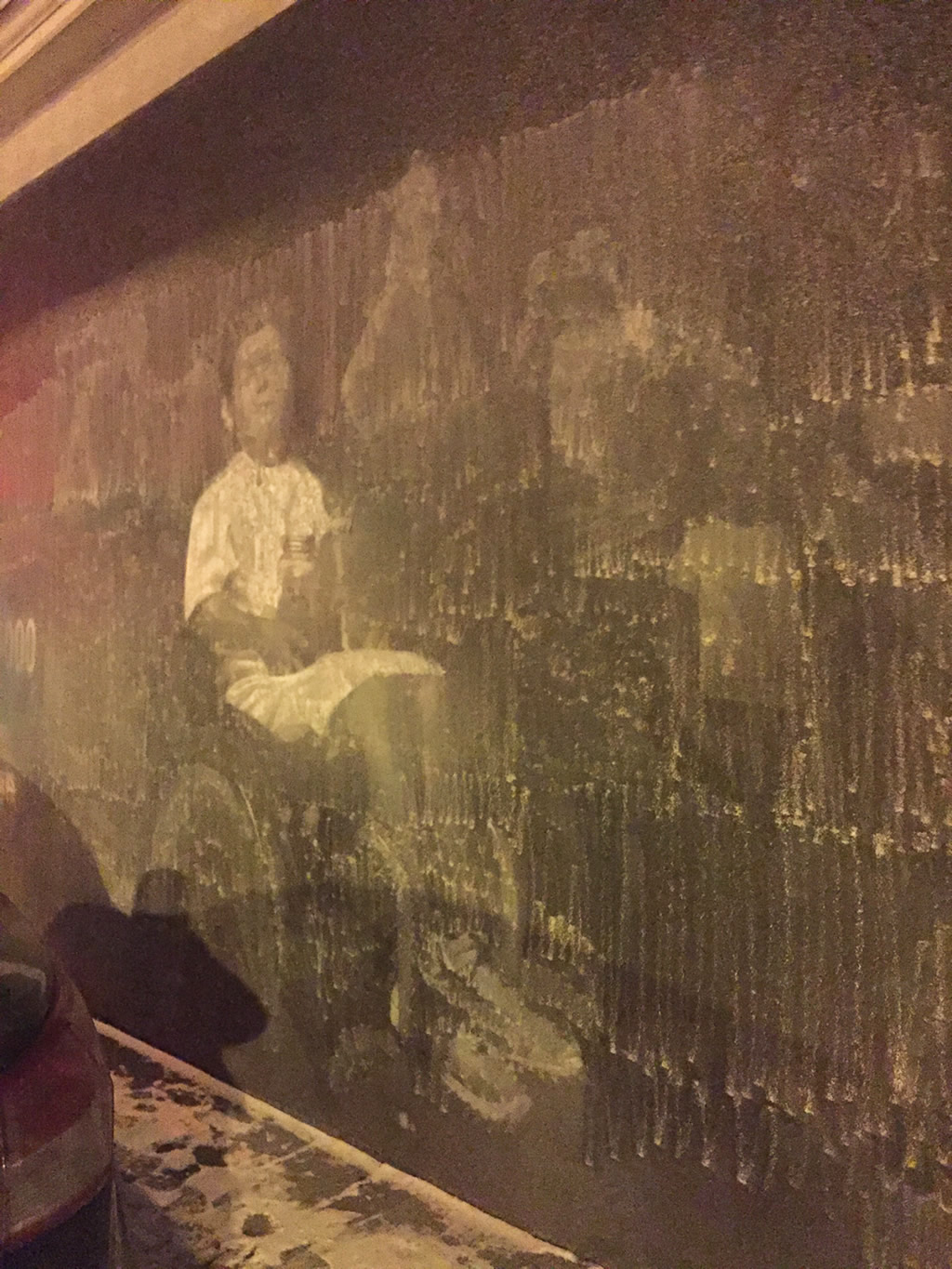 I passed the mural again last night – December 17th and I thought it had been tagged so I let Nick Sweetman know. He found out that these murals are being removed.. There were only around for 2 months – so surprised that they are being replaced so early. I haven't seen all of them yet.
Toronto Street Art Graffiti Found at this Location