Swimming Pool Aerosol Mural on Dufferin St in Toronto. Collaboration between Elicser & ArtChild. This street art graffiti appears at front entrance of pool
Original Instagram post from March
This is a swimming pool entrance. I've collected all the images and put them into one post
Another @elicserelliott and @artchild416 and I'm going to use the multiple photo 📷post thingy for again — because it's really large🎨. Also, wanted to show that winter ❄️ is sometimes a better time to see these large 🎨 murals because the brush and sometimes leaves 🍃 obscure the art .. (but one of the very minor benefits of ❄️ wintertime..- blah )
This 🎨 is outside a pool 🏊 .. so, this the building that has the swimming facilities.. .
.
1) this is the middle of the mural.. the prettiest part ( IMHO ). .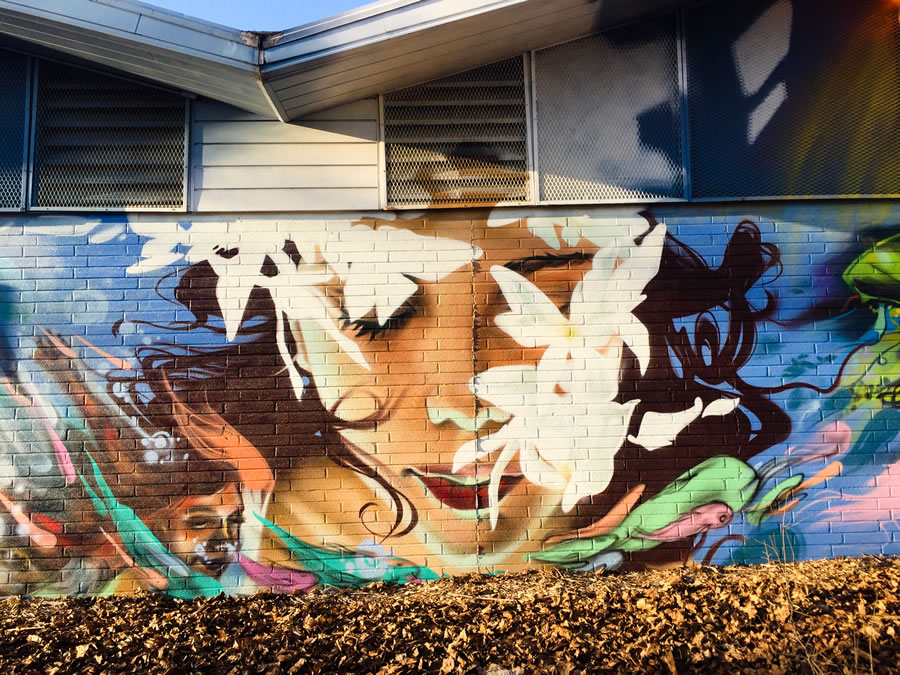 .
2 ) this is the left side and it says 'water stuff ' 💦 I took this one on February 23 and you can see more of it because those bushes haven't grown this year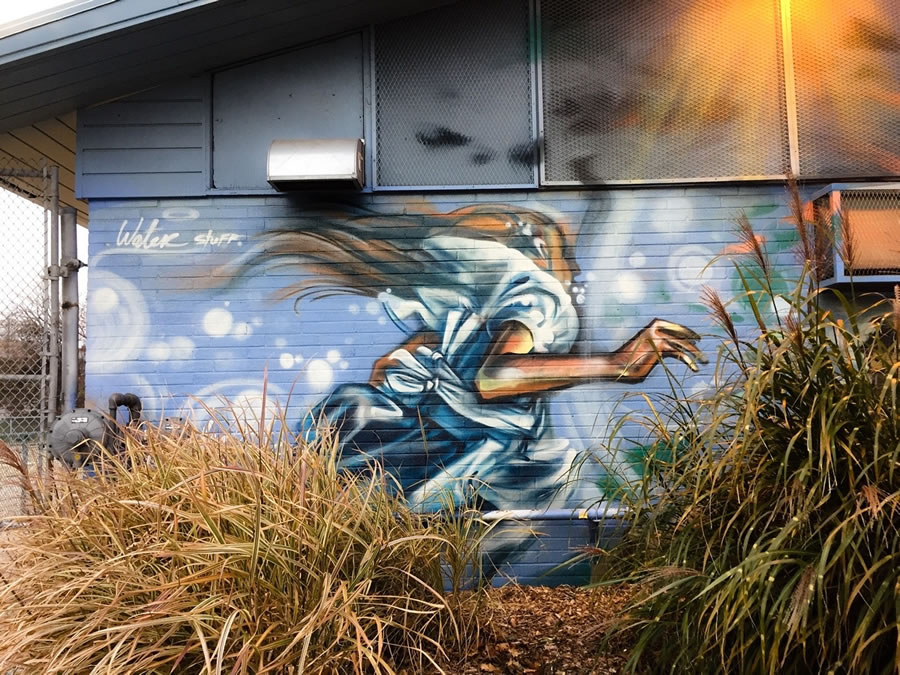 3) That's the same one as before but taken back in November 28.. and parts of were concealed back then by the bushes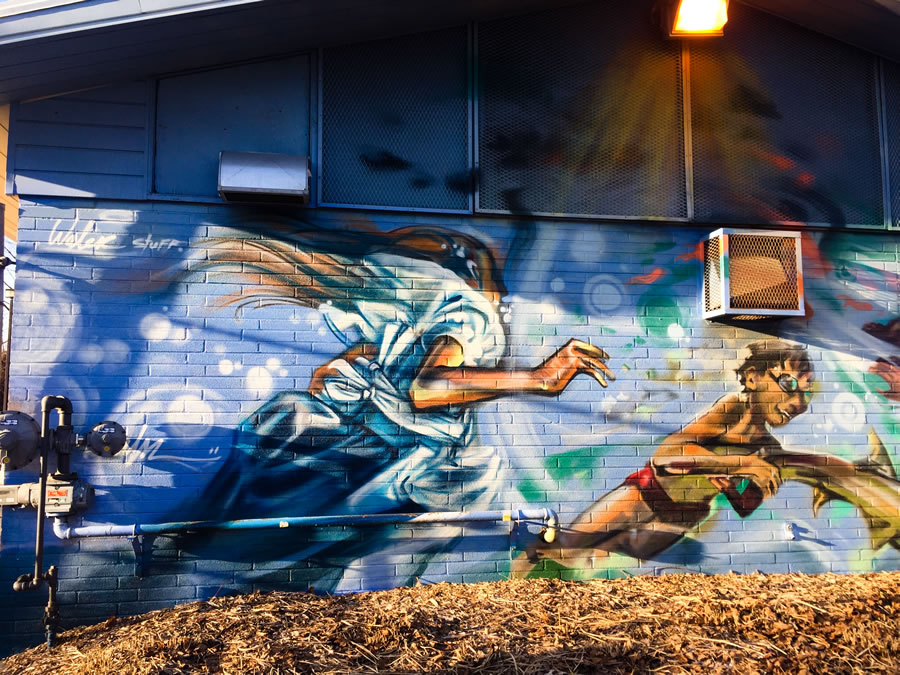 4) the right side of the building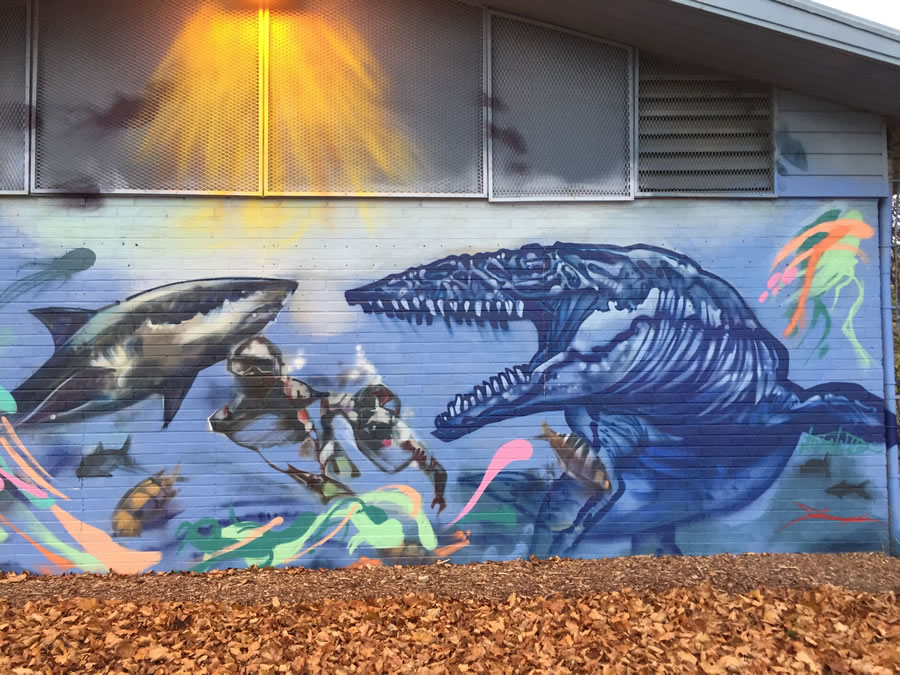 5) more right side of the building with a shark 🦈(scary pool 🏊) .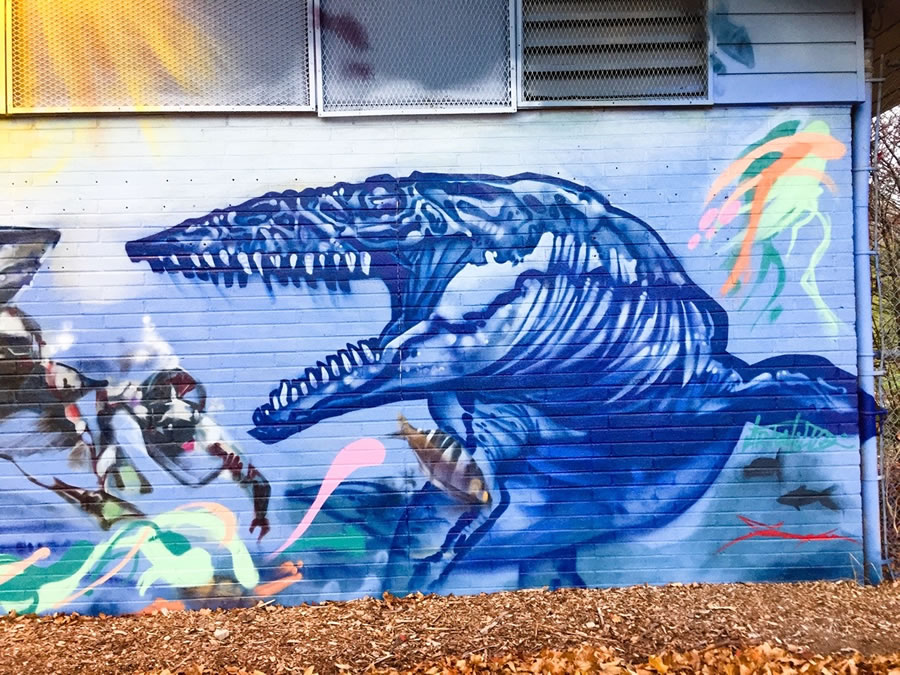 .
6) the very far right of the building.. and I like how the equipment cage area has been painted 🎨 as well as that light effect above.. nice detail 👍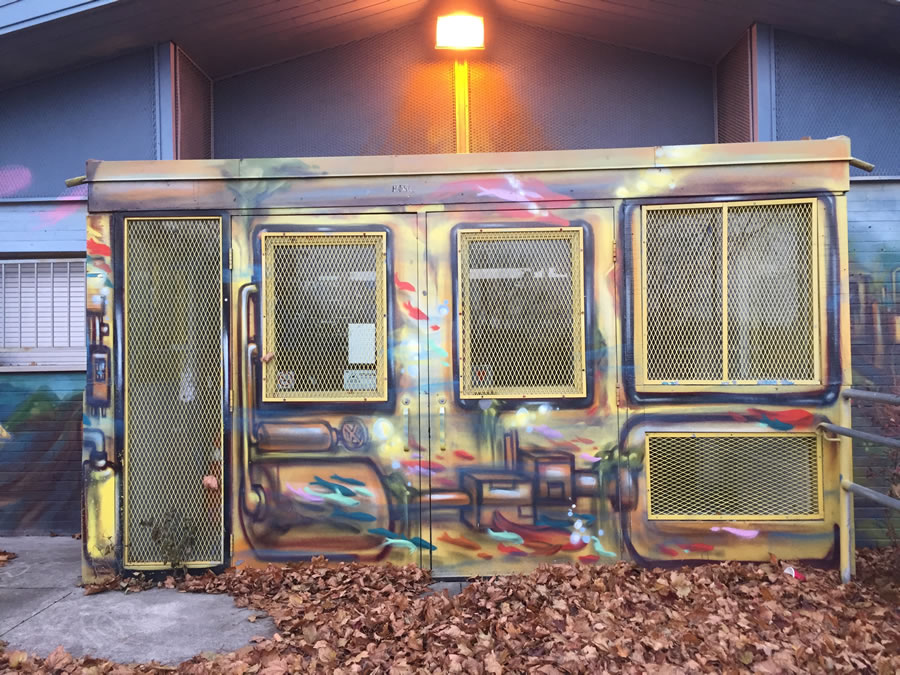 Can't wait for pool 🏊 season to start again .. 🙌
Update Toronto Street Art Post
These artists are on social media but they mostly just post their art and don't spend time commenting on posts. It would be nice to learn more about some of these murals as they don't explain what made them come about.
This one is in an area that I have only been to a couple of times. Its a little further north than I usually wander. I still haven't been to this area in the summertime. I should swing by and check it out again.
Aerosol graffiti found at this location :