Tranzac Club Wall Expressions aerosol mural project with 2 by female artists. Toronto graffiti street art by Muisca plus unknown artist working late at night
Tranzac Club Wall Expressions Street Art Project
Another before and after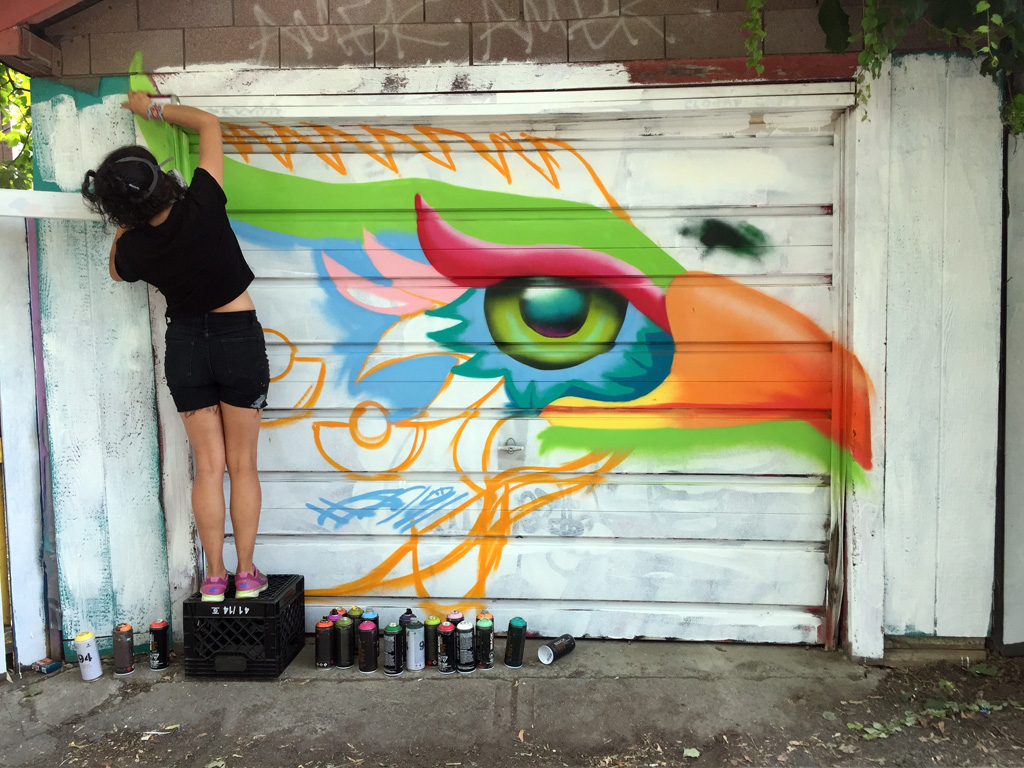 Top photo is @_muisca_ working on her mural on the 16th of September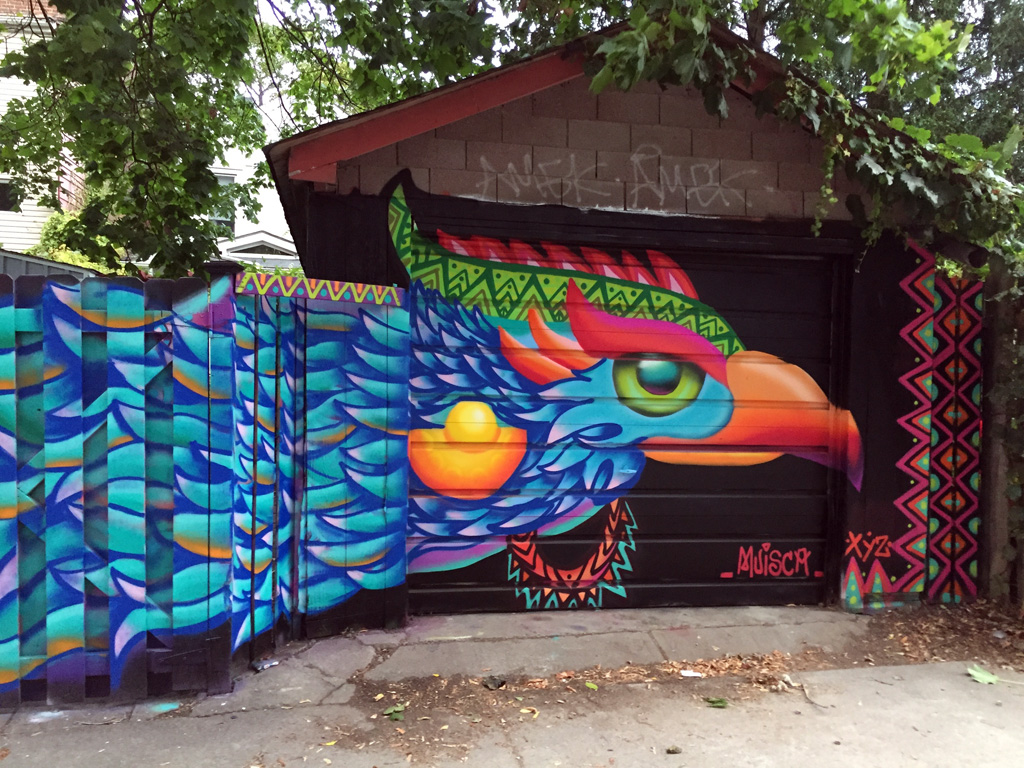 Bottom photo is one I took yesterday afternoon..
From her account :☄💗☄New Muisca bebe in the Annex as part Wall Expressions! HUGE gracias to @missladyoops, @spud1_spudbomb and the amazing @start_streetartoronto team for the great event and having me as one of the artists beautifying the neighborhood. Honoured to have a piece in this alley and painted alongside very talented artists. Feliz! ☄💗:
Beautiful Work ! Great color choices ! 🎨 I said hello the day that she was working on it. She was very focussed and just said a quick hello back. They have to wear a mask when they are working because of the aerosol fumes. Unfortunately, it can be cancer causing overtime.
I'll add these photos since I took this at the same location.
Another artist was supposed to paint a mural on this wall.. but he wasn't able to do it in time for the project which had to be complete by September 30th.
I was passing through this alley just at sunset and noticed this artist working almost in the dark. I chatted with her briefly but she really didn't have time to talk. I don't know who she is. I will find out and update this post later.
Unknown Street Artists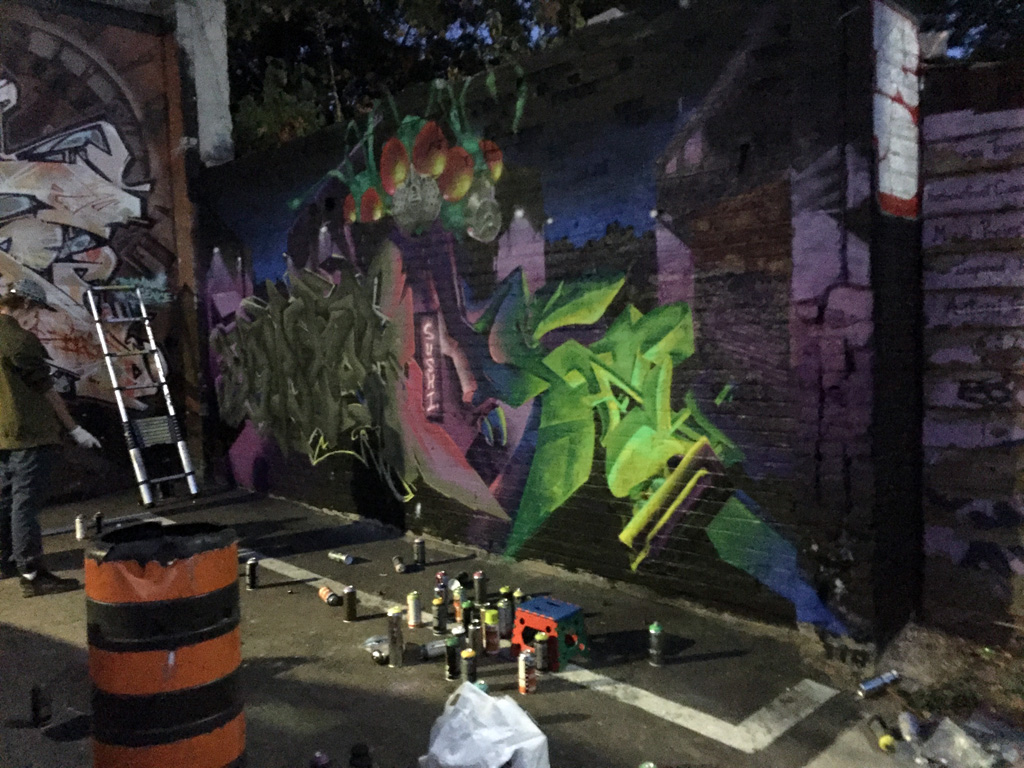 This is the photo that I took when she was working with another unknown partner. This picture was taken around 7:30pm on Thursday.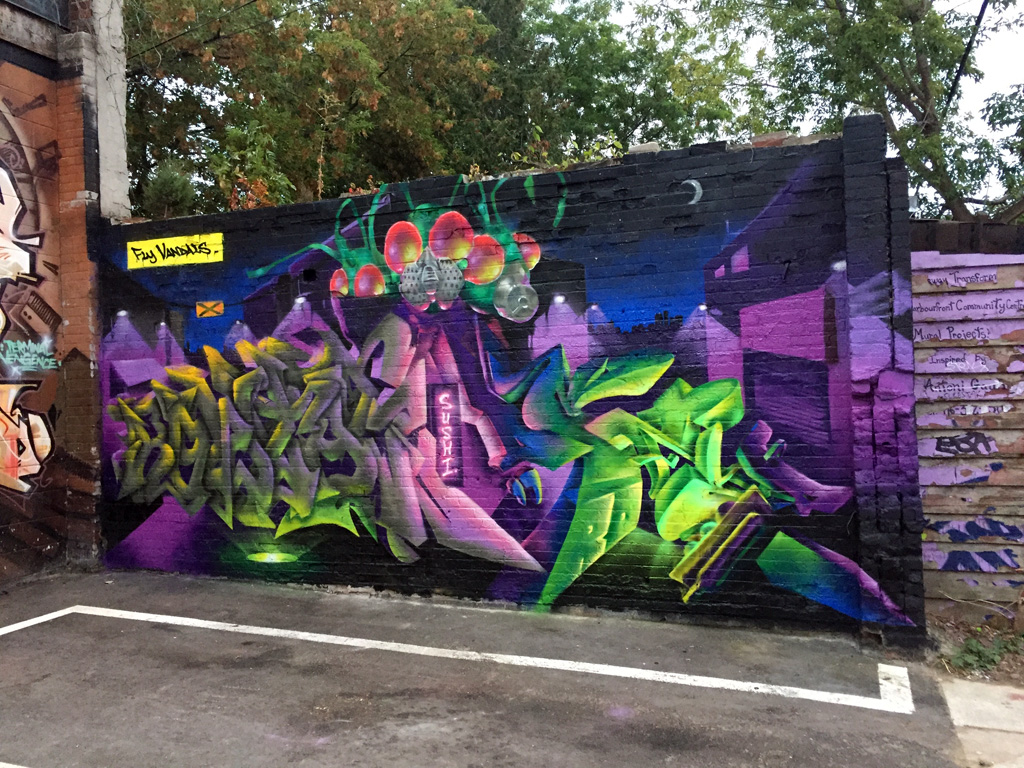 This is the finished mural that I took around 6pm on Friday. She turned it around really quickly.
It was SpudBomb's event to celebrate the Annex area of Toronto.
I went to the event for the unveiling of another mural and talked to the lady who runs the club.. I have never been inside until yesterday. She said that it had be running since the 1970's as a music and rehearsal space.. very interesting.
Toronto Street Art Graffiti Located Here: