Instagram Artwork January 3 – 19 posts. Compilation post of graffiti street art that I took back earlier this year. Aerosol murals along with hand painted
From January 19,2017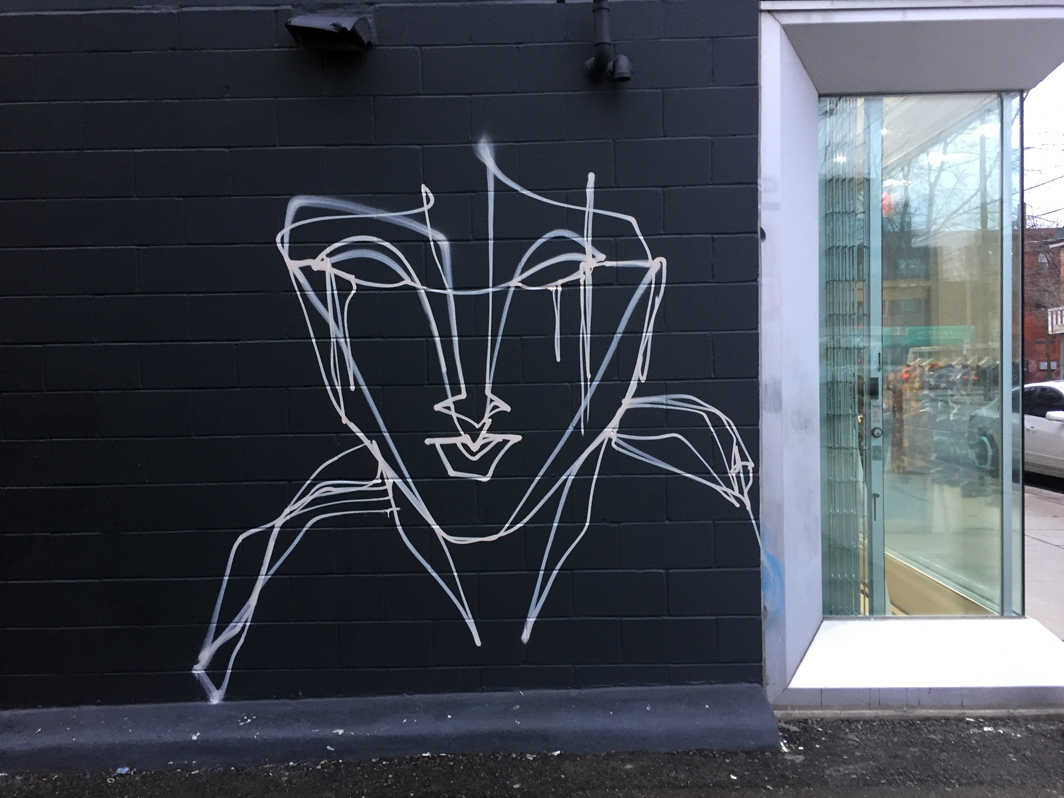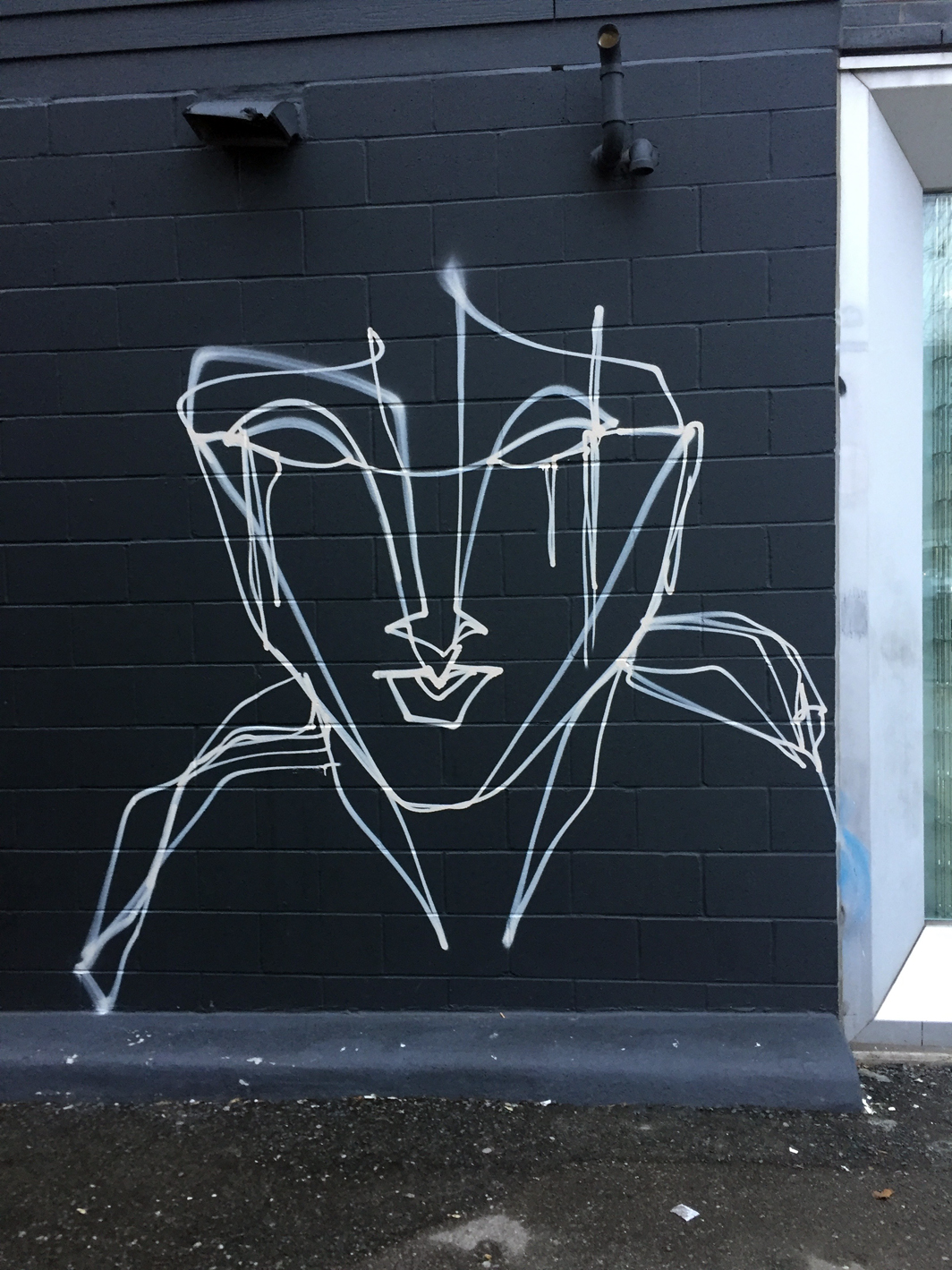 So after I found the previous mural I found another @ansermysteriousdate.. And I was thinking that I hadn't seen one of these in awhile (they usually get white washed fairly quickly) .. And the artist who did the previous 🎨has a current post with this artists work.. (everything is a big circle of life)
It's also outside Drake's clothing store 🏪.. (Which is why people were lined up here last year.. Ah..now I get it)
Anyway.
This is a mysterious 🎨 artist that has attracted the attention of many including myself… .
I passed a townhouse 🏡 recently that had a canvas of this face 😔 🎨 over their dining room table.. .
Popular and mysterious.. like a date and life☺ . . . .
Very cool 😎 .
Toronto Artwork Found at this Location
.

From January 18,2017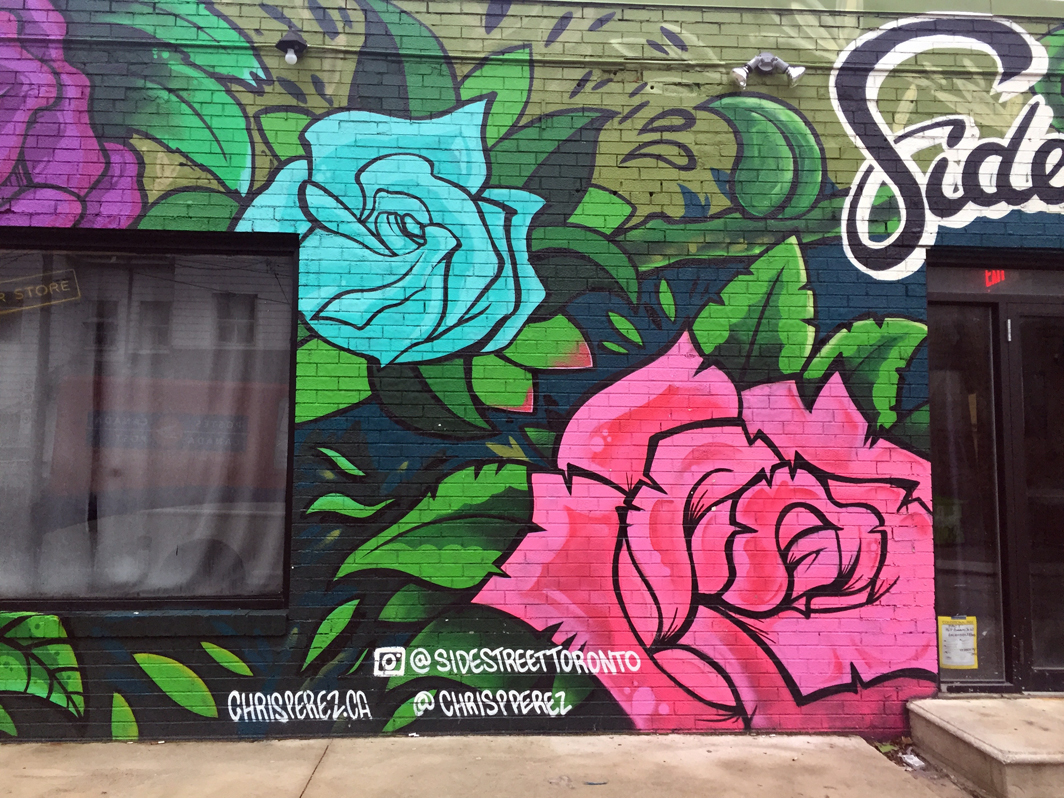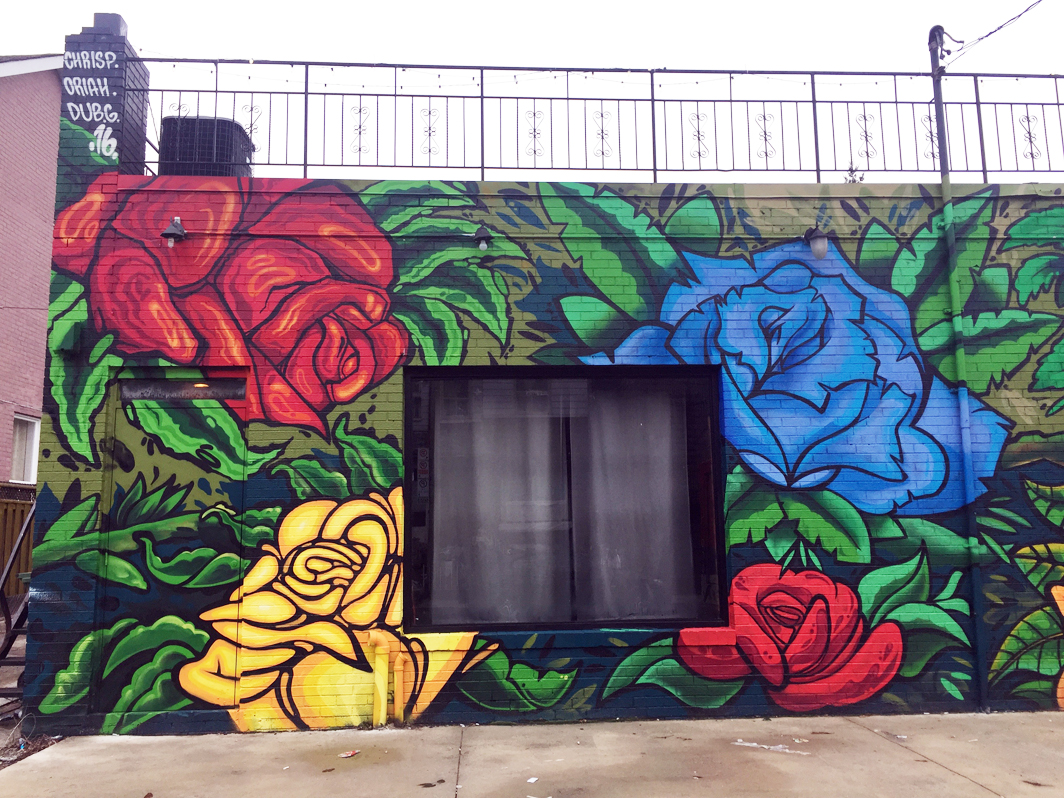 🎨by @chrispperez
🌹
Because it's been so grey and blah looking over the last few days I'm going to post this one from today.. It was just a nice blast of color and a promise that spring will return (someday).. It honestly did 🔆 brighten things up 👍
Toronto Artwork Found at this Location
From January 17,2017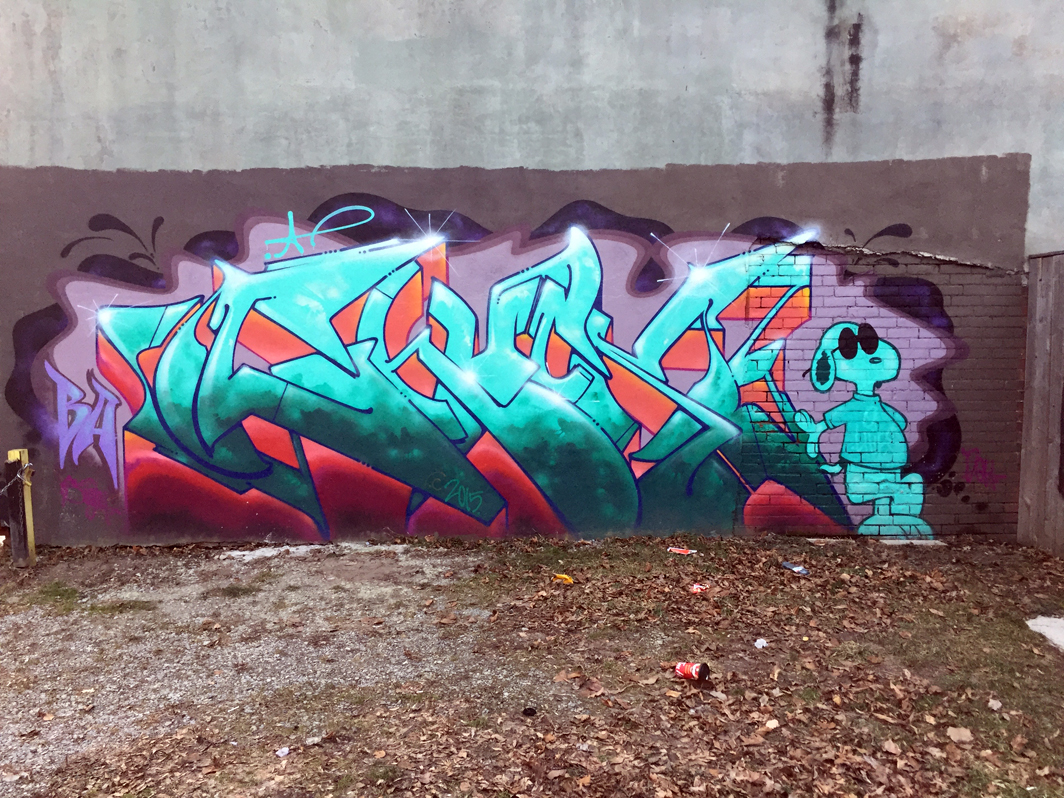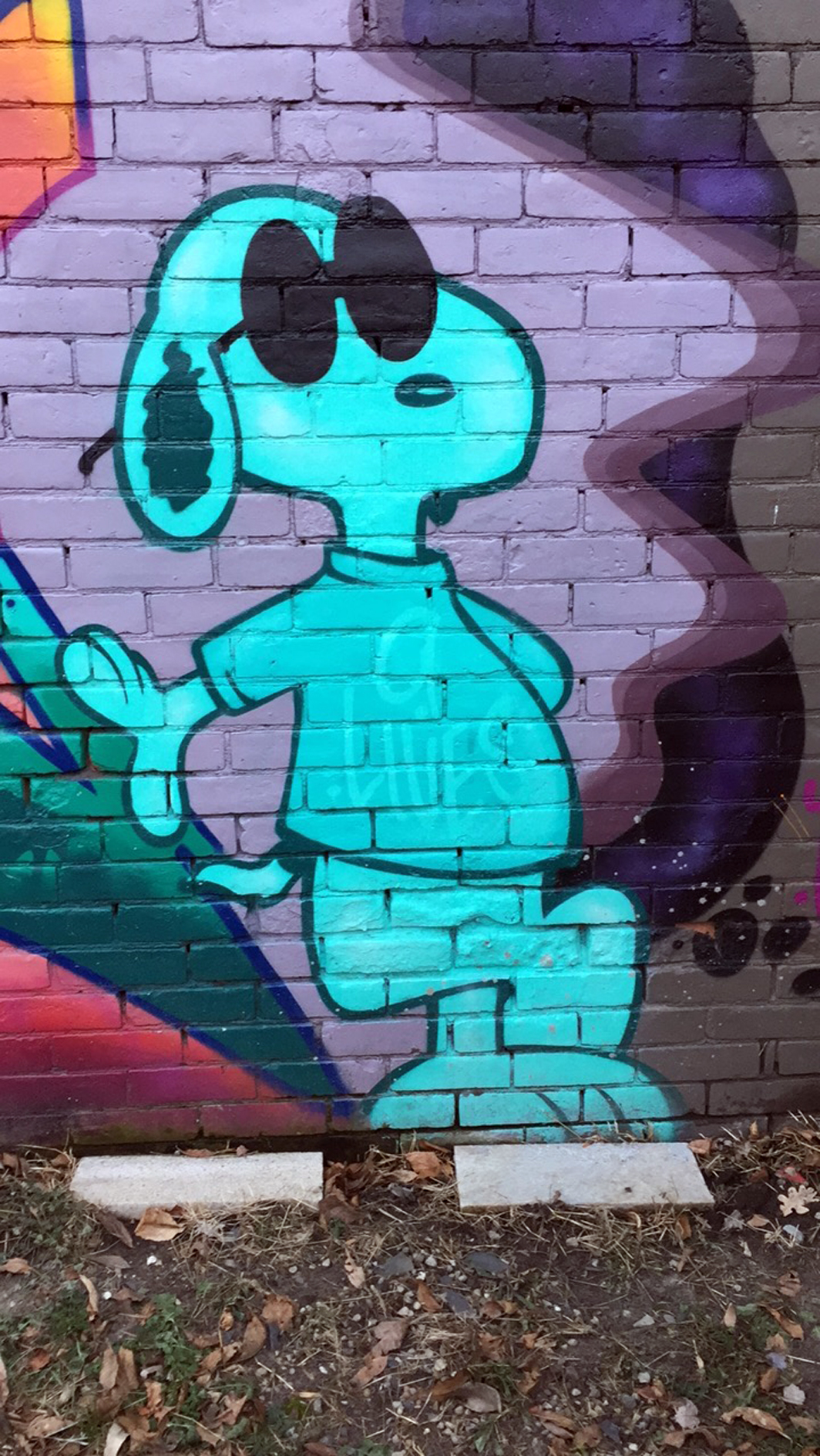 This was near the previous one… It's hidden in a parking 🅿 spot but no 🚗 🙌). .
.
It's Snoopy wearing sunglasses 😎 leaning against a Graffiti Burner.. I see a lot of Snoopy —_ come to think of it… .
I dunno who does this either… It just says BA on the left .
Glad I found this spot yesterday.. There were a lot of good finds to be had.. 😎🎨
Toronto Artwork Found at this Location
From January 16,2017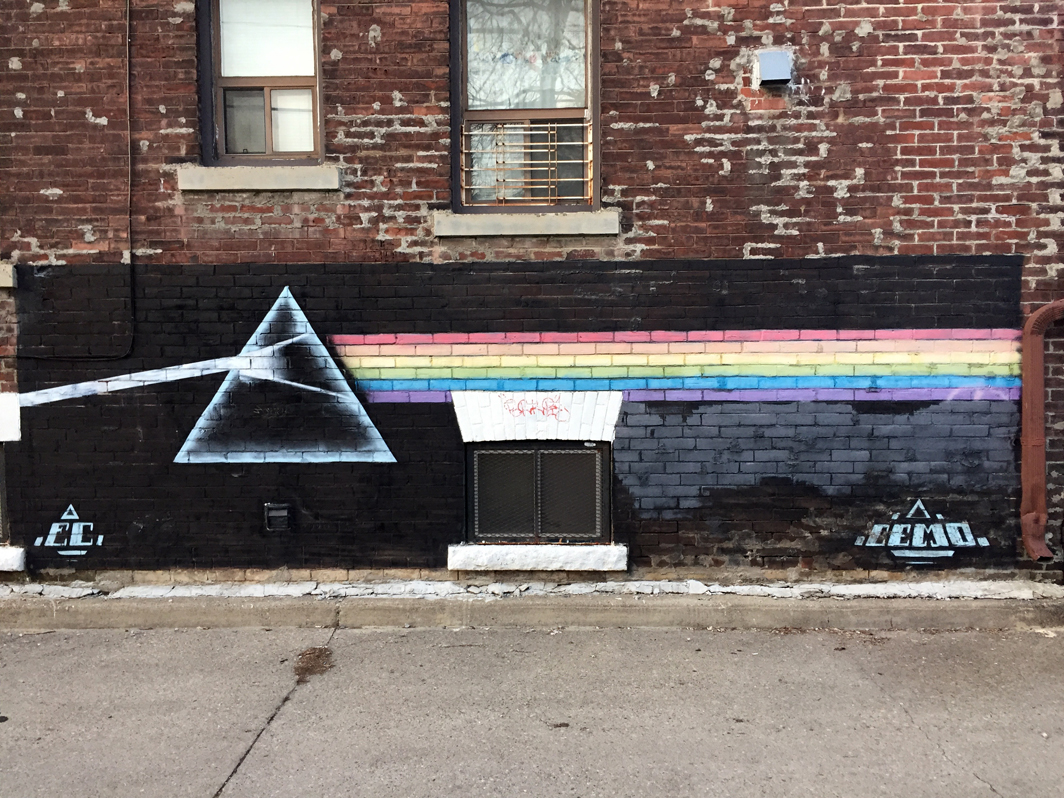 Found this on a street that I hadn't been on in awhile… Dunno who did it — just says E.C on the left and CEMO on the right.. Of course it's the artwork for 🎶 Pink Floyd's – Dark Side of the Moon 🌚.. .
..
.
This art 🎨 is originally by an art group in 1973 from London 🇬🇧 (says Wikipedia).. You still see it everywhere. At Xmas 🎄 time I saw baseball hats and 👕 t-shirts with this design… And now I've seen it on a wall in an alley. 🇨🇦.🌈 .
One of those records you find in your parents old vinyl 🎶 collection and you think it's cool 😎 for awhile.
Then you realize its about some really depressing stuff so you go back to your Madonna CDS 📀😀.
.
It also reminded me that the moon 🌚 has been putting on an amazing show the last three nights.. One night it was this wild yellow.. So there you go.. .
Happy moon 🌚 Monday.. .
Toronto Artwork Found at this Location