Taj Mahal Aerosol Street Art Mural
By unknown artists in West End Toronto. I would't call this graffiti, incredibly detailed artwork painted with extraordinary talent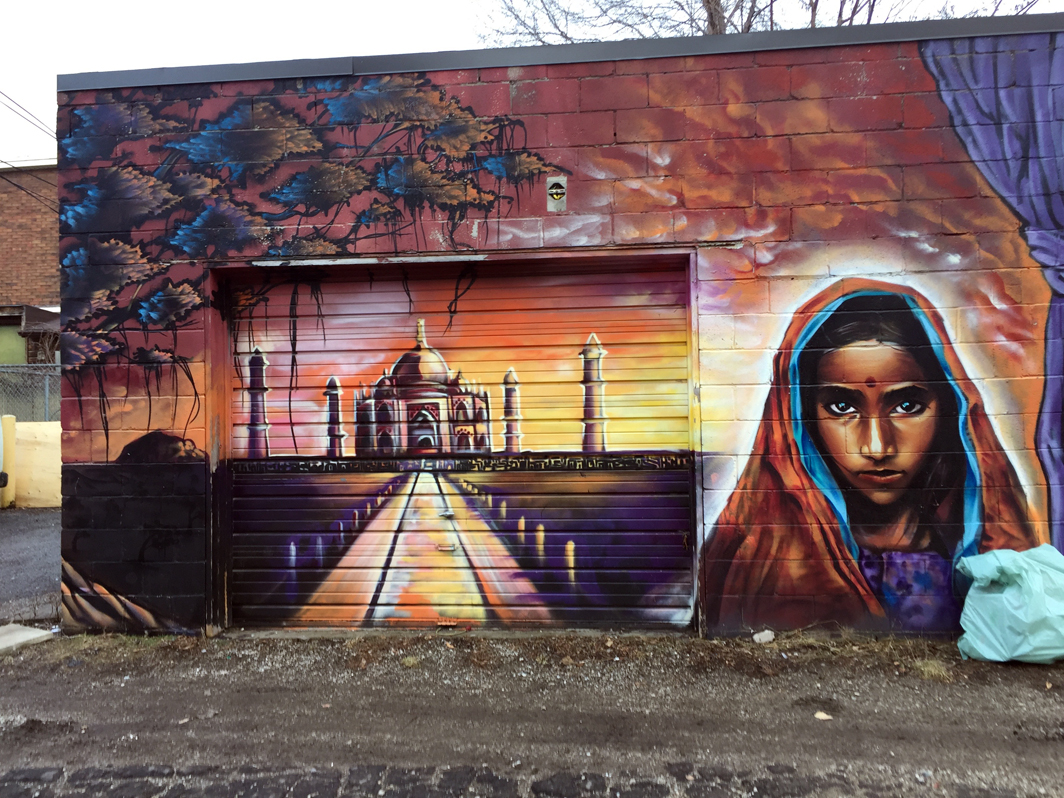 From January 22, 2017
On Friday everyone was posting all these sad 😔 memes and then Saturday everyone was posting all these angry 😡 memes..
.
That's when I decided that I have been on Instagram (and Facebook) a little more than I should have been – and it was a pretty nice day outside .. It was ➕ 6… Which is pretty good in January 🇨🇦(I even saw a dude riding his bike 🚲 wearing shorts and a t-shirt 👕.. Which is kind of stupid IMHO). .
I put on a lighter jacket and I realized that I hadn't been doing as much urban exploration as I do when it's warmer outside ..so off I went and hoped to see if I could find something new 🆕.
.
I try to find an alley that I've never been down ⬇ before which is getting harder because I've been through so many in the last two years.. .
Sometimes you find something 🆕 in an alley that you'd been down before which is always exciting..
.
Yesterday.. I gambled and went north on an alley I'd not ventured … (I say a gamble because sometimes you have to go all the way back 🔙 -if you find a dead end — these alleys are like mini labyrinths) .
I found a pocket of art 🎨 that i had never seen before.. And a few by artists that I now know who they are.. (I will post another tomorrow) .
I'm pretty sure this is behind a studio… (it's hard to get your bearings sometimes in these places). It's a woman 👩 with a 3rd eye in front of the Taj Mahal in India.. .
There's two ✌ other murals to the left ⬅ and right ↪ of this one.. An SUV actually pulled up in front of the one on the left and parked — so I wasn't able to get a shot of it (but I did throw him my evil 😈 third eye) .
I don't know who it's by.. It's unsigned… But the colors are amazing and the depth of field with the woman 👩 and the Taj Mahal are incredible in person… 🙌 . . . . . .
Here are some extra pictures of the artwork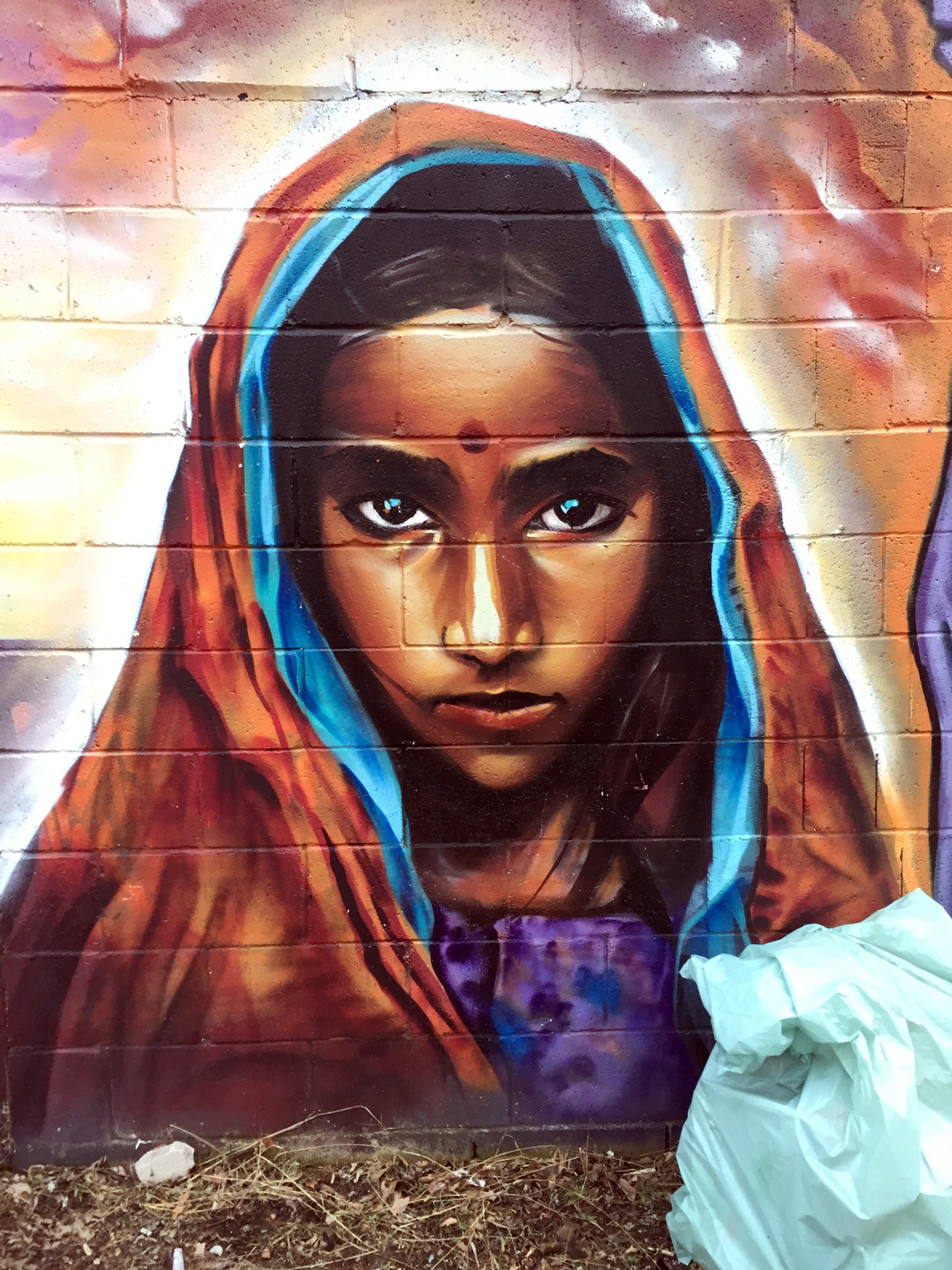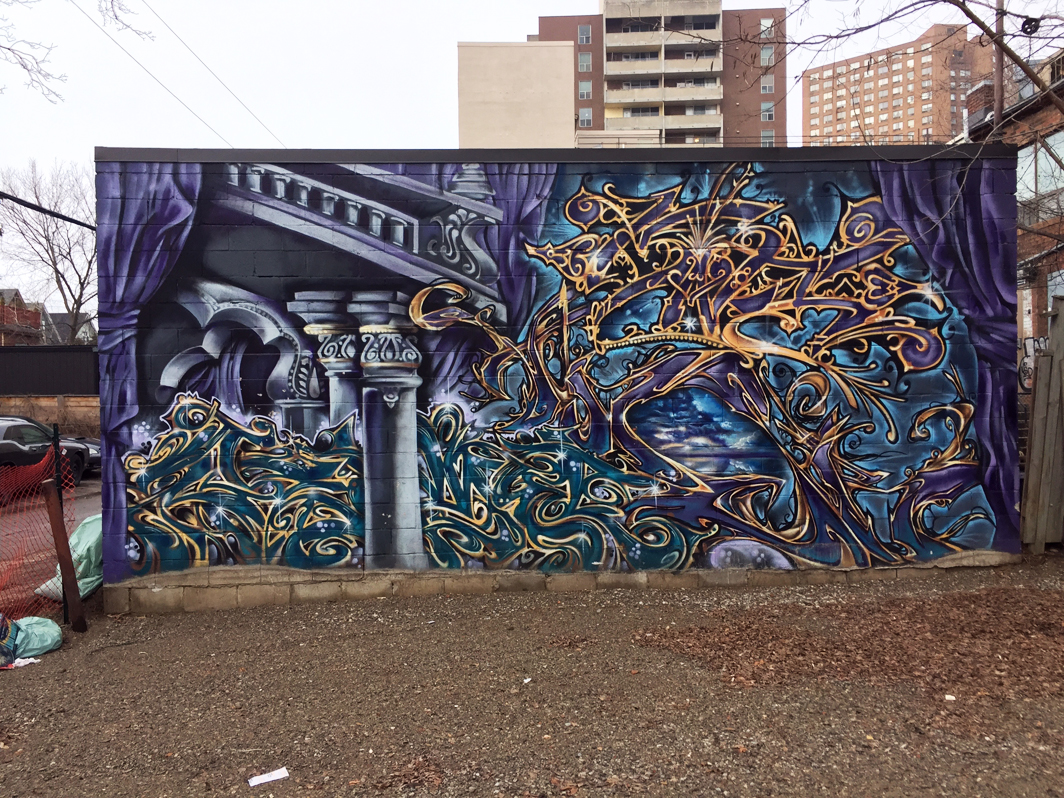 Toronto Graffiti Artwork Found at this Location: