Eat Ur Pie Aerosol Murals found in West End Toronto. Pie Boy does a lot of aerosol spray graffiti that I noticed on garage doors & box cover on a bike trail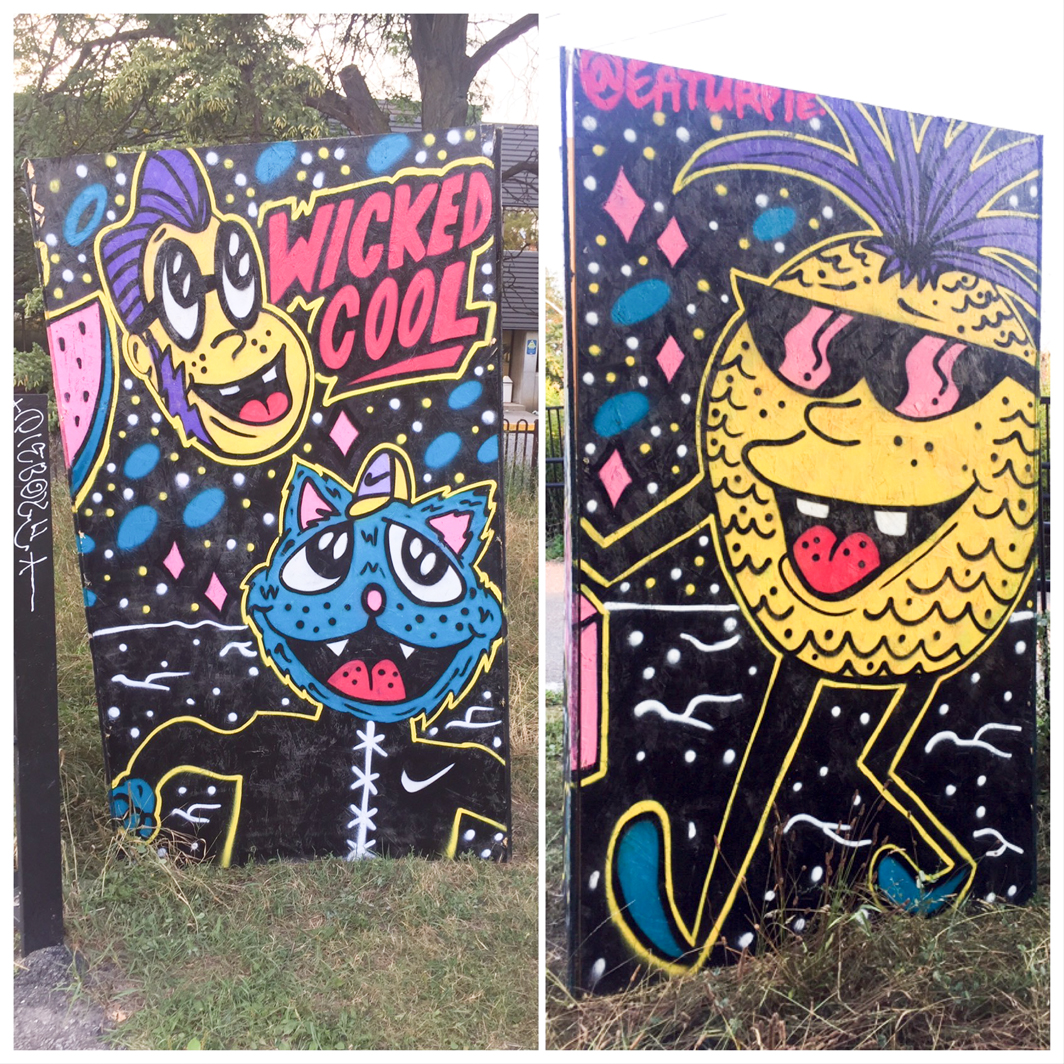 From August 21, 2017
Because everyone was wearing sunglasses today ! (because of the Total Eclipse of the Sun)
Thanks for sharing all your Eclipse Photos Everyone !
Graffiti ART:
Says "WICKED COOL MOVIN DUDES! " on the front (the left side)
by @eaturpie with another pineapple on the back (the right side)
It must a dancing pineapple. 🍍
Another for the @bigonbloorfest that I missed. The same fest that had the Lisa Simpson Lizard Queen mural. Created for @akinprojects "Akin is a non-profit community arts programming organization in Toronto."
Its not really a traffic signal box.. its at the entrance of a bike and walking trail (where I always get yelled at by cyclists). There's a lot of graffiti along here. A lot of it behind the fence by the railway tracks.
I saw this a few weeks ago but the sun was surprisingly out and I couldn't get a decent photo. Caught it on a normal cloudy day for a better picture.
Toronto Graffiti Artwork Found at this Location:
From January 24, 2017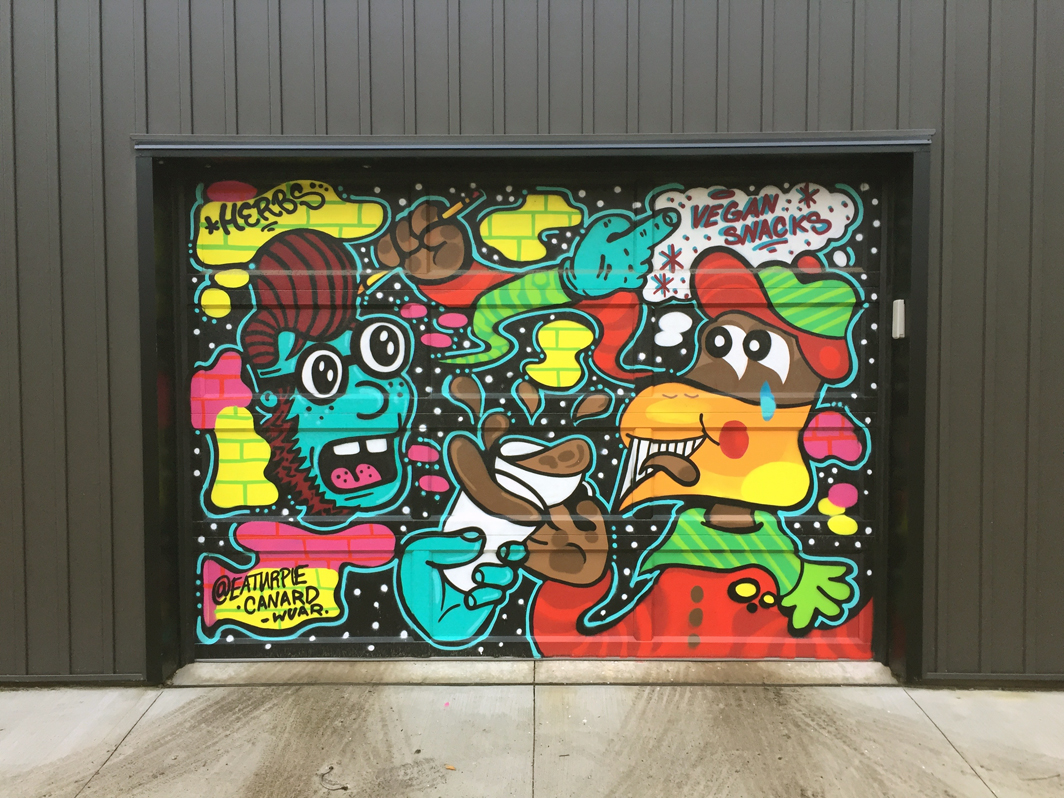 And another by the same artist @eaturpie 🎨 as the previous mural and on the other side of the same alley… It says *herbs on the upper left ⬅ and **vegan snacks on the right and it is lunch time ⌚ .
From January 23, 2017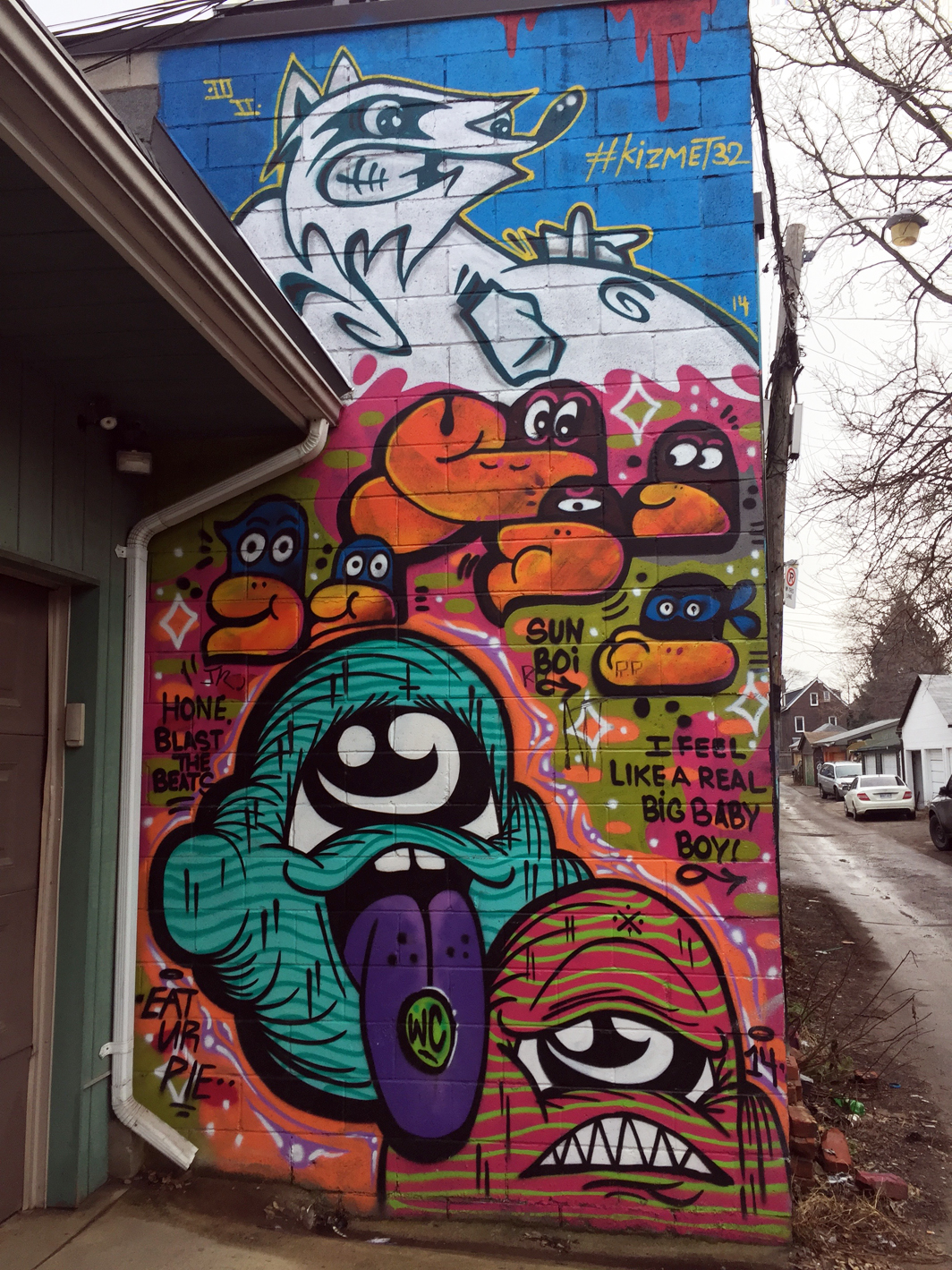 Another from Saturday… A collaboration between @kizmet32 on the top and @eaturpie below… You can see how they stand out in these dull grey back alleys… In case you can't read the writing on it says "hone blast the beats" "sun boi" and "I feel like a real baby boy! "
It's signed by them as well.. And I want to thank Kizmet for correcting me over a year ago when I started this.. I literally knew zero about street art 🎨
I had been crediting him incorrectly with some murals and he let me know who was who and I make my best efforts to find out now — who the 🎨 is done by 👍 because of that… It's amazing how many of the artists are on here.. . 🙌 .. .
.
.
.
Also .. a thank you 😊 to @inside_to for featuring my 🌅📷.. thank you 😊 so much… I very much appreciate all the support.. it makes getting out there in -11 C weather worthwhile 🙂
.
Toronto Graffiti Artwork Found at this Location:
. . .