Jacqueline Comrie Garrido Mural on side of ice cream shop in downtown Toronto. All done this summer by talented female artist who uses colors for theratherapyphy
Toronto Street Art Mural by Jacqueline Garrido
What an amazing mural that Jacqueline Comrie Garrido @jcomriearts has been working on over the summer. I finally go to see the final result on Sunday. Terrific Work ! 👏🏼👏🏼👏🏼👏🏼👏
I met this artist last year when she was working on a traffic signal box (on the same street- coincidentally). She was the first artist that I actually spoke with about painting on the street. She was very kind and we chatted for a little bit. I always feel bad interrupting someone when they are working. From talking to her and to the other artists that work in a public space, it seems to be apart of the job. For better or for worse. Some of the artists have some very interesting stories to tell about working in public.
She did another traffic signal box this July that I still have to post. I never got to see her working on it unfortunately.
Then at the end of July I noticed that a mural was just beginning on the side of an ice cream shop 🍨 @thebigchill_to . Later it turned out that it was Jacqueline working on this wall mural. She had a lift and the whole deal.
There's been so much rain this summer — that its been really hard for artists working on any projects outdoors. (I swear that there were only 7 days all summer where it didn't rain in a 24 hour period.)
I made a point of walking down this street to see if I could catch her working again. Unfortunately, I never did see here working live. However, I did get to see the progress of this mural..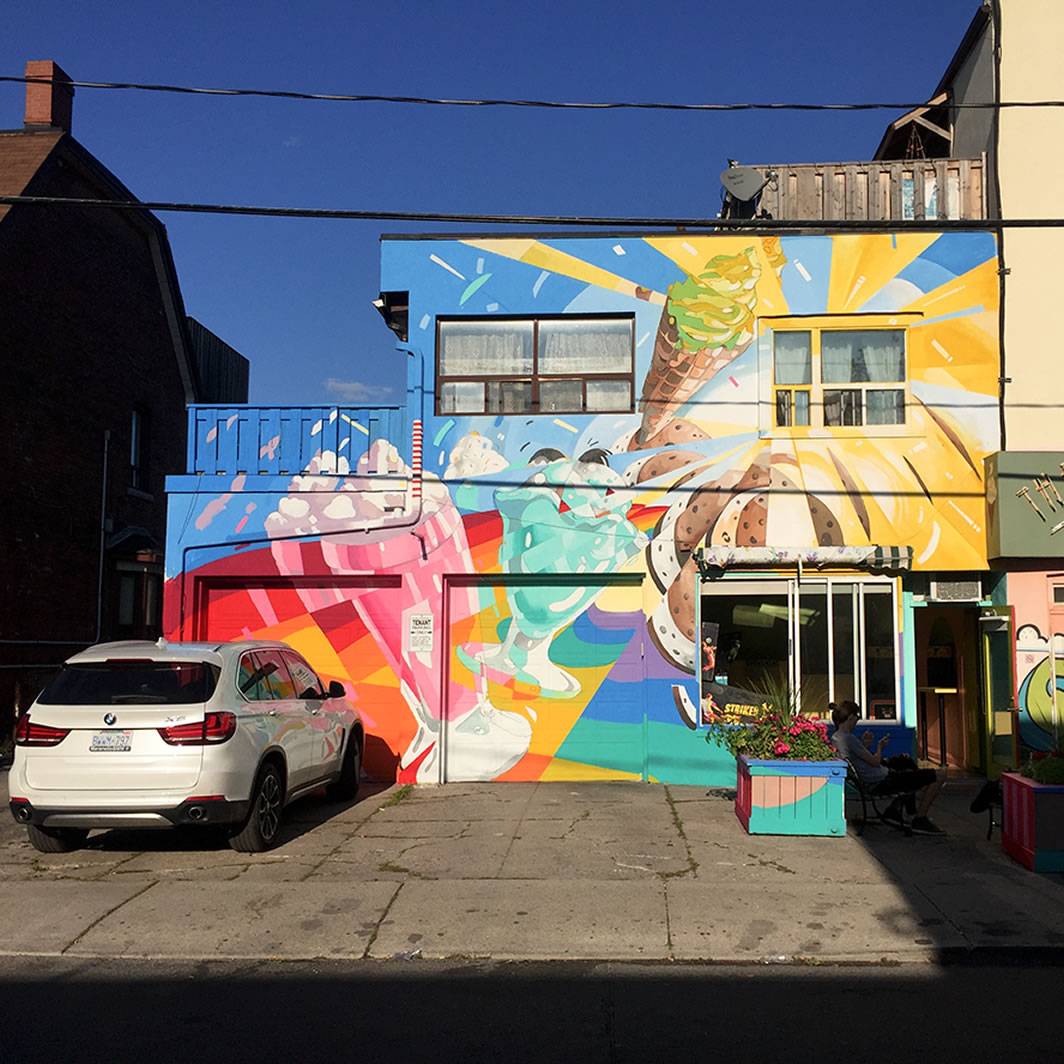 1) This is the final product from September 9th. She really knows how to use colors and definitely knows what colors work best together. My eye has always been drawn to her color choices.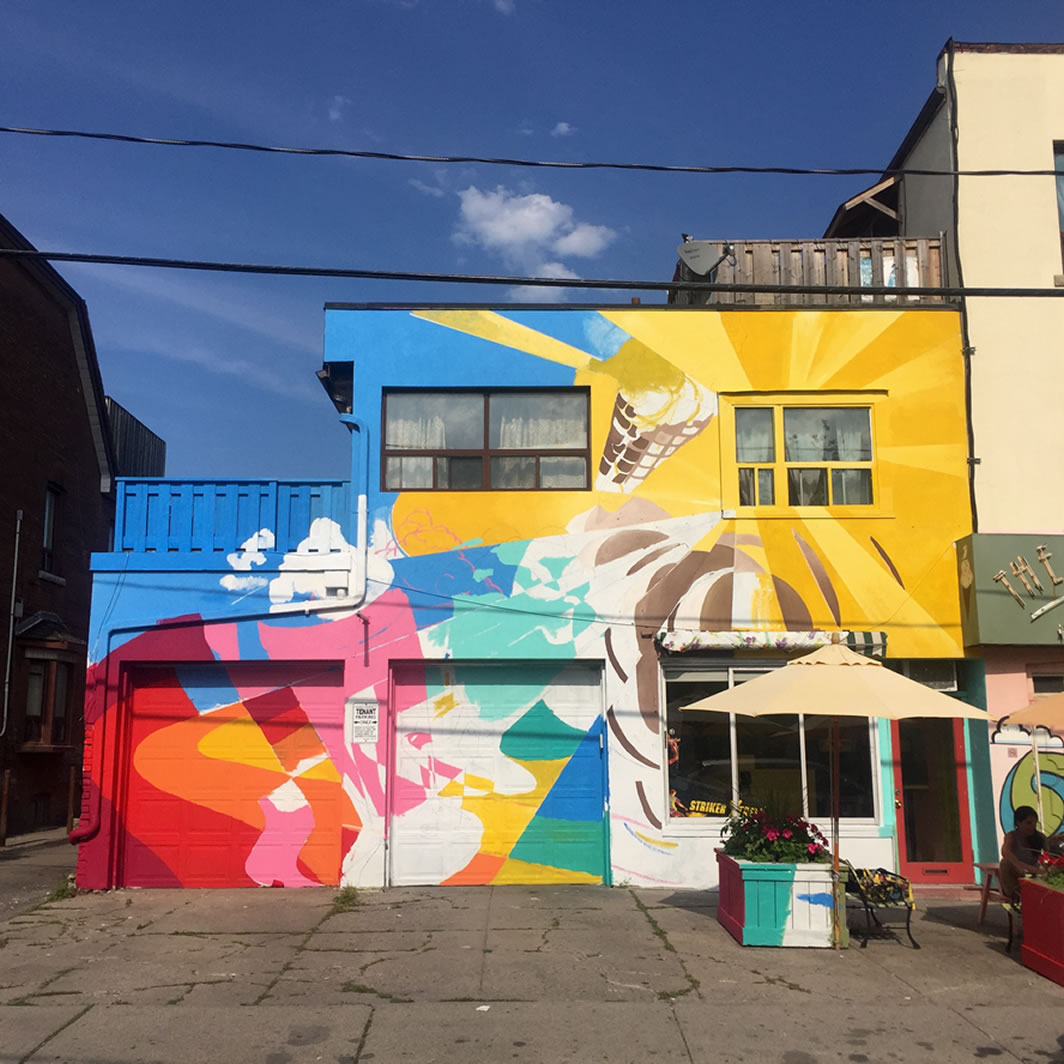 2) From August 14th.. there was a lot of rain in August..this was one of the few sunny summer days.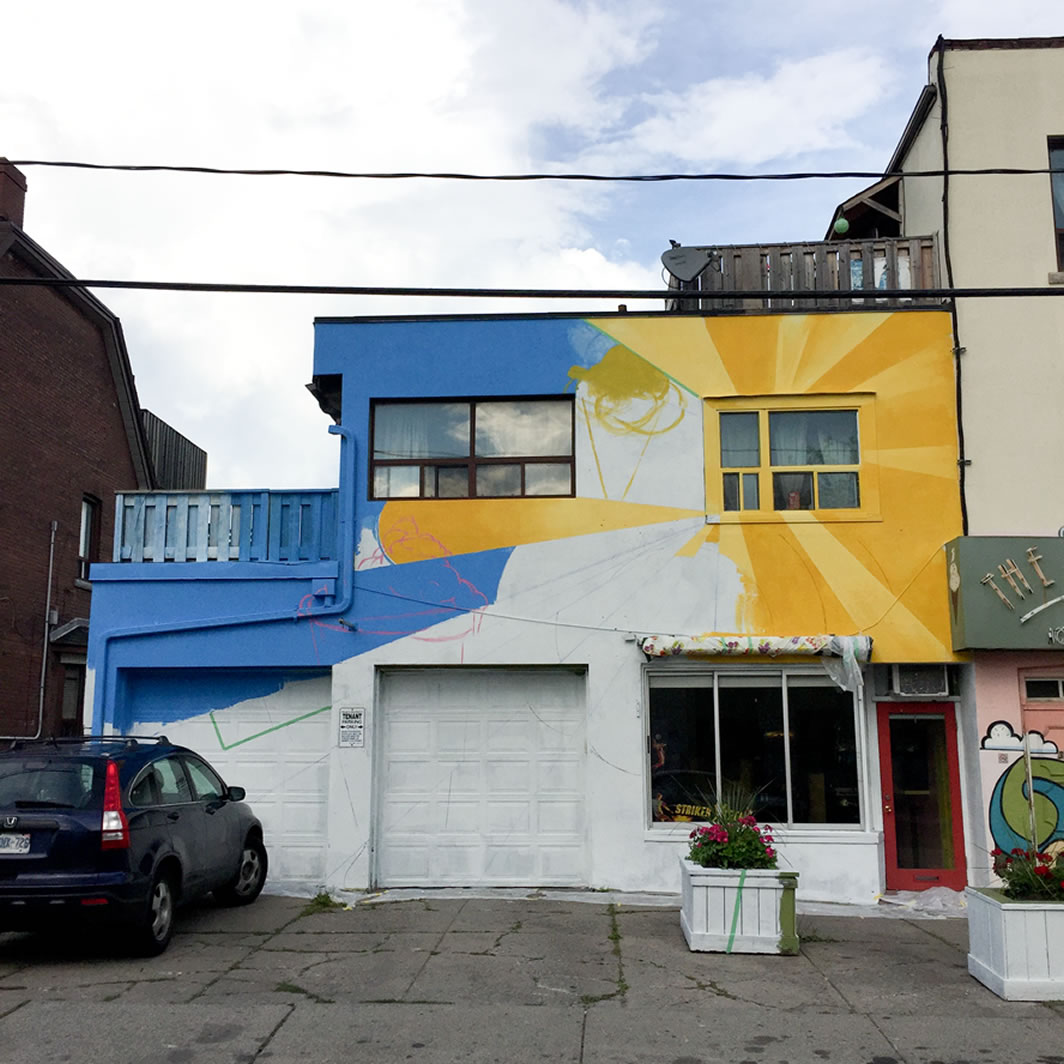 3) July 31 – you can see after she had completed all the priming of that wall.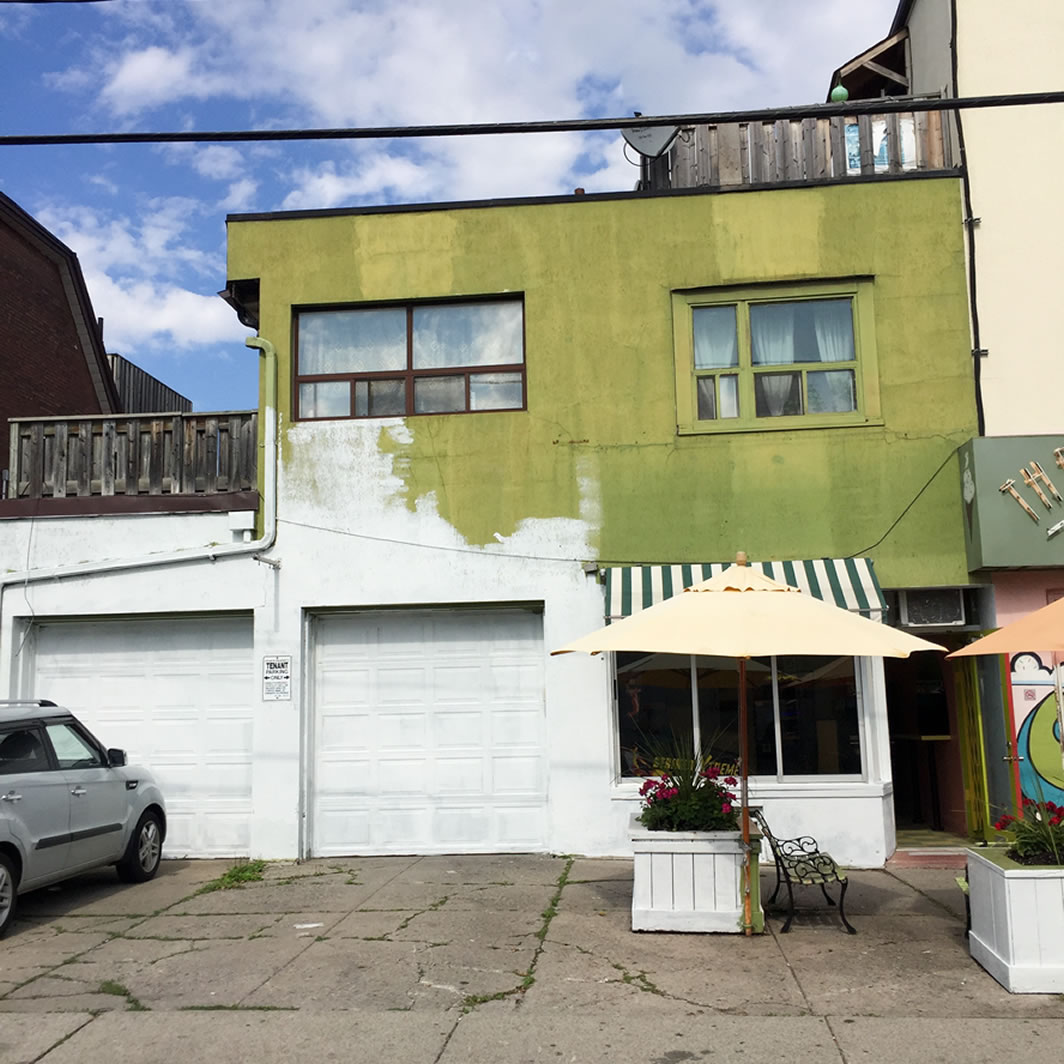 4) July 27 – that is when I first noticed that there was a new mural coming..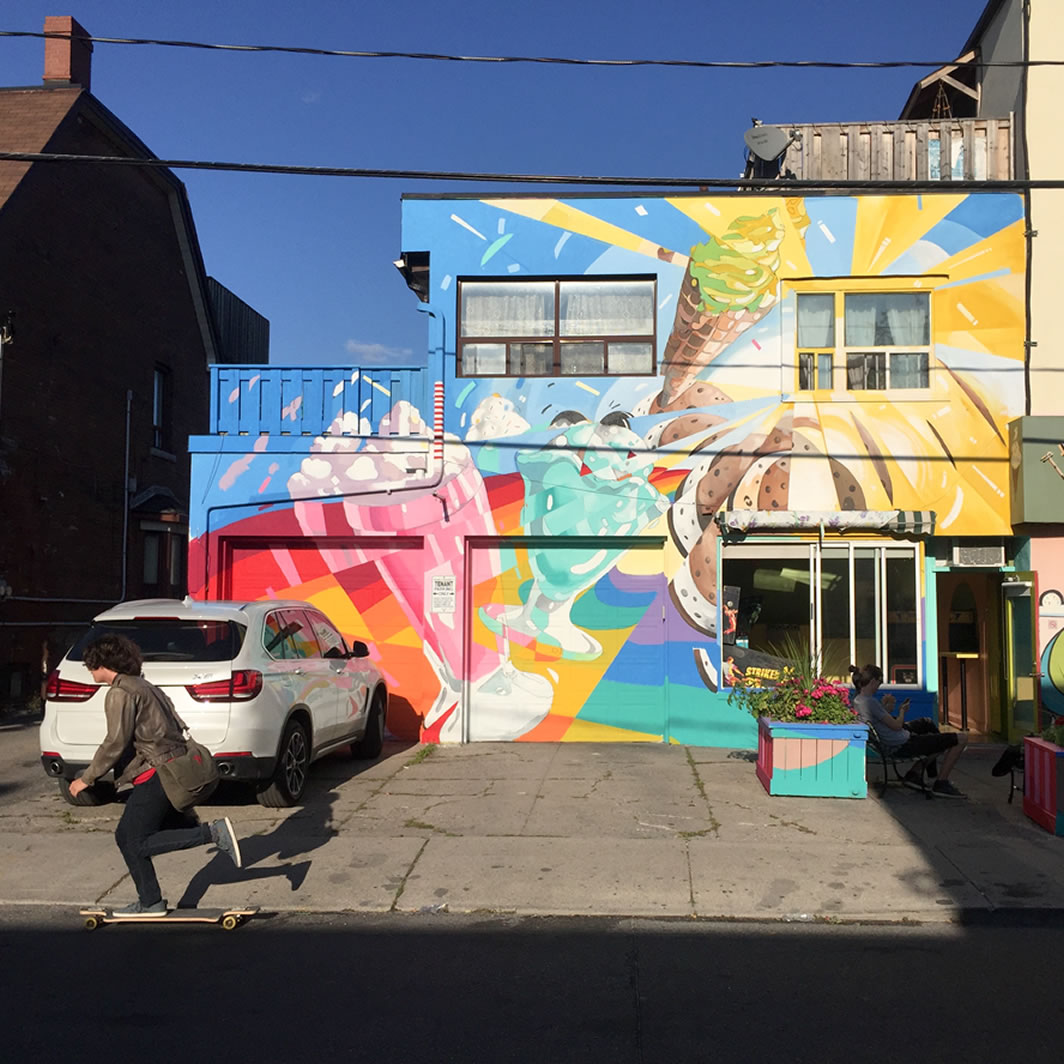 5) Again, from September 9th.. I like this photo the best.. some skaterboys were skating past when I was taking pictures.. they can really go fast..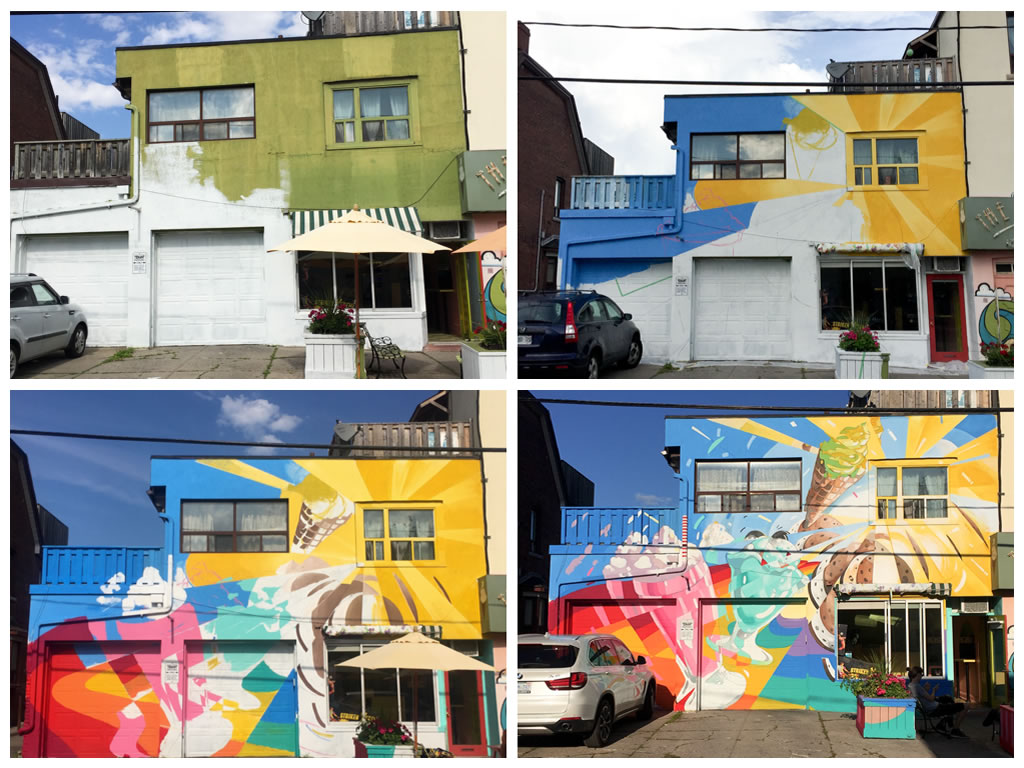 6) A collage of all them in order – July 27, July 31, August 14 and September 9
Toronto Street Art Found at this location: