Kizmet's Portalis Street Art Installation
I checked out the Winter Light Exhibition at Ontario Place this weekend. They have 21 art installations located all over the West Island. I'd have to say that I wasn't impressed with a lot of them. The one that stood out the most was by street artist Gabriel Kizmet. He really did a fantastic job on his installation called 'Portalis'.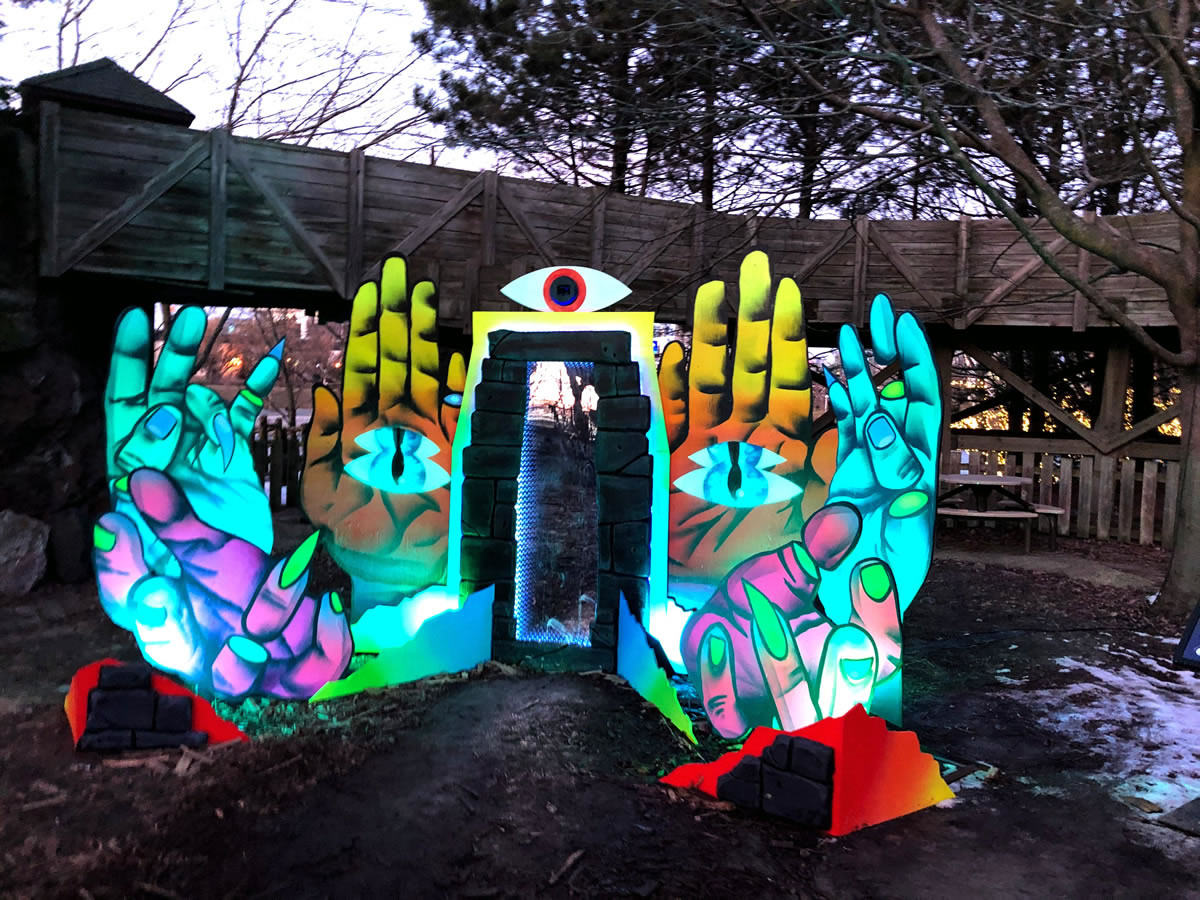 On his Instagram account he's been documenting all of his progress.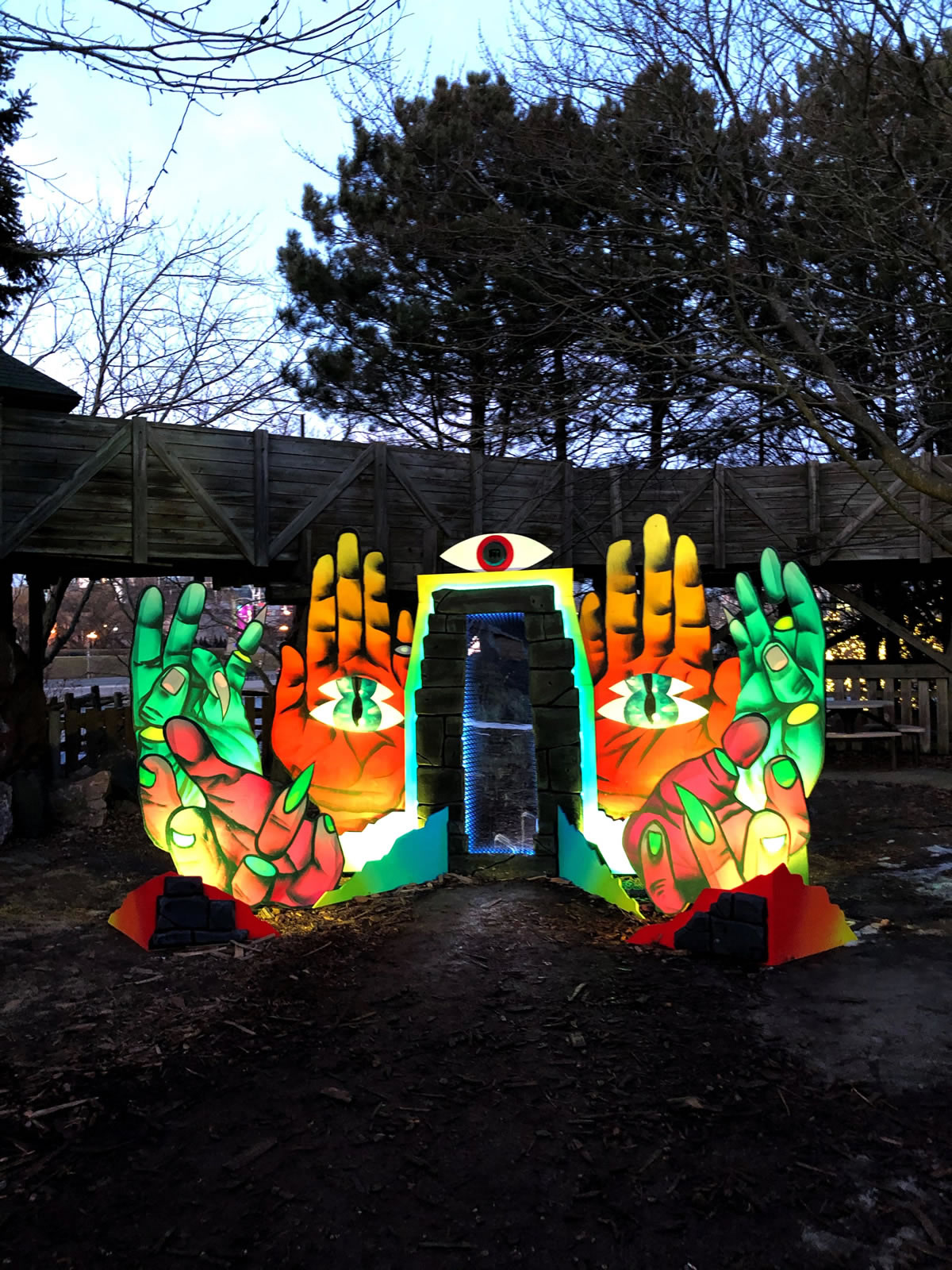 It glows in the dark ! 😎
Here is what the information says on the accompanying placard: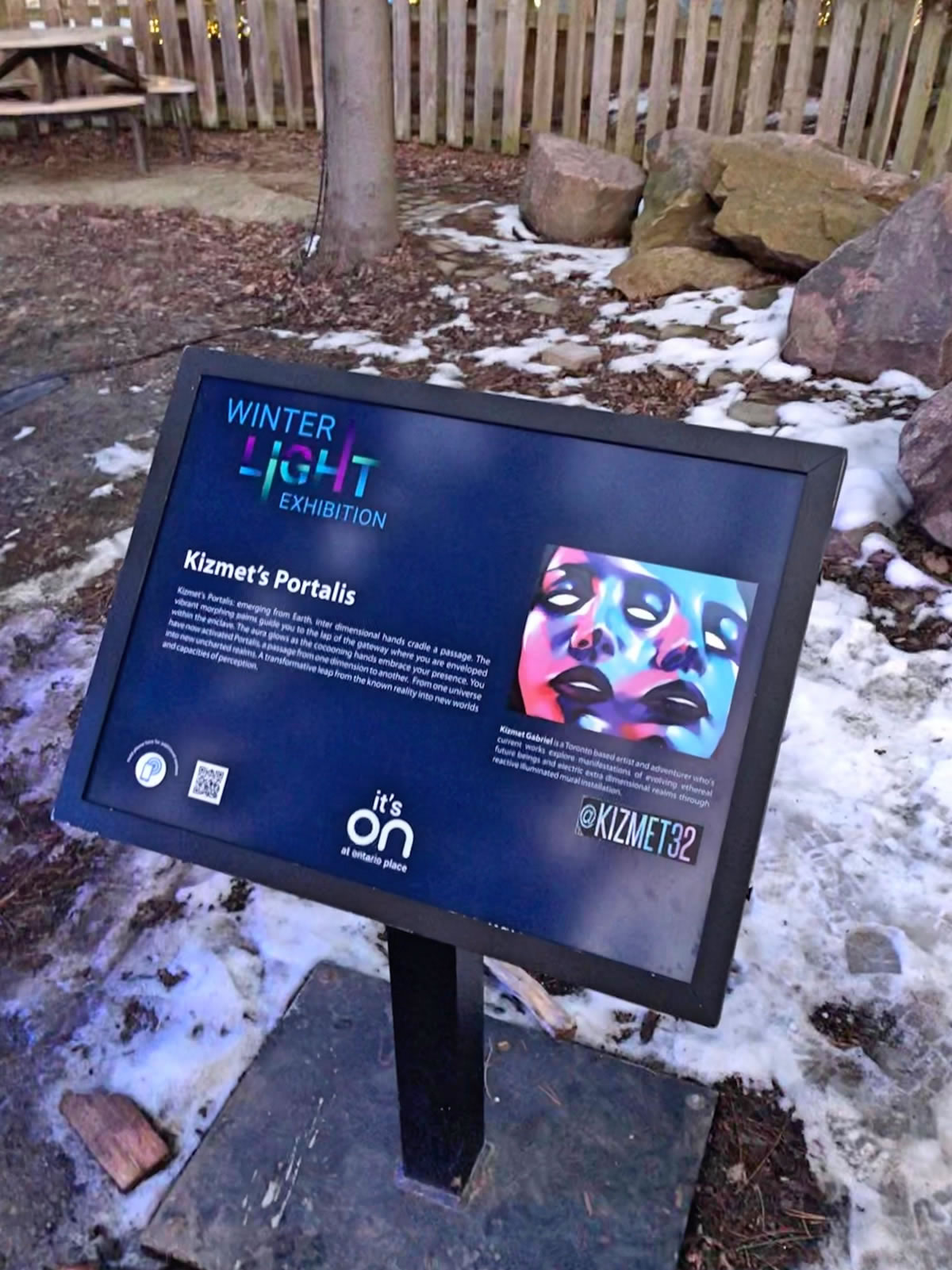 "Kizmet's Portalis: emerging from Earth, inter dimensional hands cradle a passage. The vibrant morphing palms guide you to the lap of the gateway where you are enveloped within the enclave. The aura glows as the cocooning hands embrace your presence. You have now activated Portalis, a passage from one dimension to another. From one universe into new uncharted realms. A transformative leap from the known reality into new worlds and capacities of perception."
Kizmet32 has been using glow in the dark aerosol paint for a couple of years now.
Back in 2018 he did this glow in the dark art installation for the same Winter Light Exhibition. That year he painted the side of a fence that could be seen on the other side of the bay.
I like the one he did in 2018 but I would have to say this years is his best yet.
Toronto Graffiti Street Art Located Here:
Kizmet32 Truck Street Art
Henderson Brewery commissioned Kizmet32 to paint their entire fleet of delivery trucks with his street art in the summer of 2018.
For Nuit Blanche in 2018 he painted a couple of their trucks with the glow in the dark paint. It's great to see private companies embracing street art like this.
Toronto Graffiti Street Art Located Here:
This is also on Kizmet32's Instagram account. He painted a school bus with glow in the dark paint ! Amazing !