Miscellaneous Urban Exploration Finds
These street art finds are all from March, April and May of this year. This is the 'stuff' that didn't really fit into a particular category or theme. However, the 'stuff' is worth posting.. So I guess it's filed up "Miscellaneous".
Bike Artivism Street Art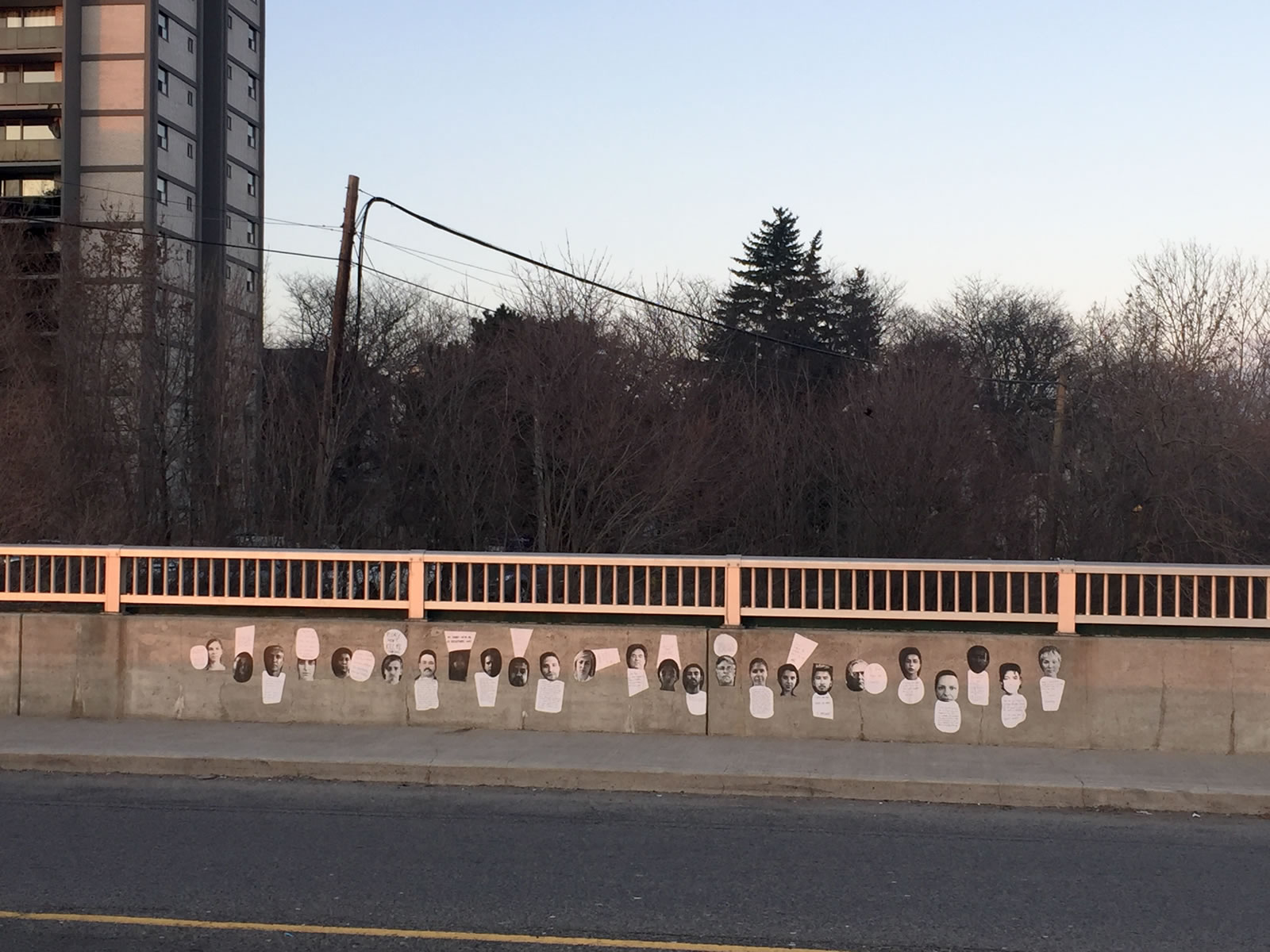 I found this at a spot that I walk by quite often. Someone wheat pasted faces of people who I gather are cyclists. This particular intersection is heavy with cars. It wasn't developed for cyclists or pedestrians. There was a little boy riding a bike who was struck and killed 2 years ago just below this spot.
This is a clever idea.. Unfortunately, it's hard to read. I don't know if the people waiting for the light to change in their cars can read it.
Some of the quotes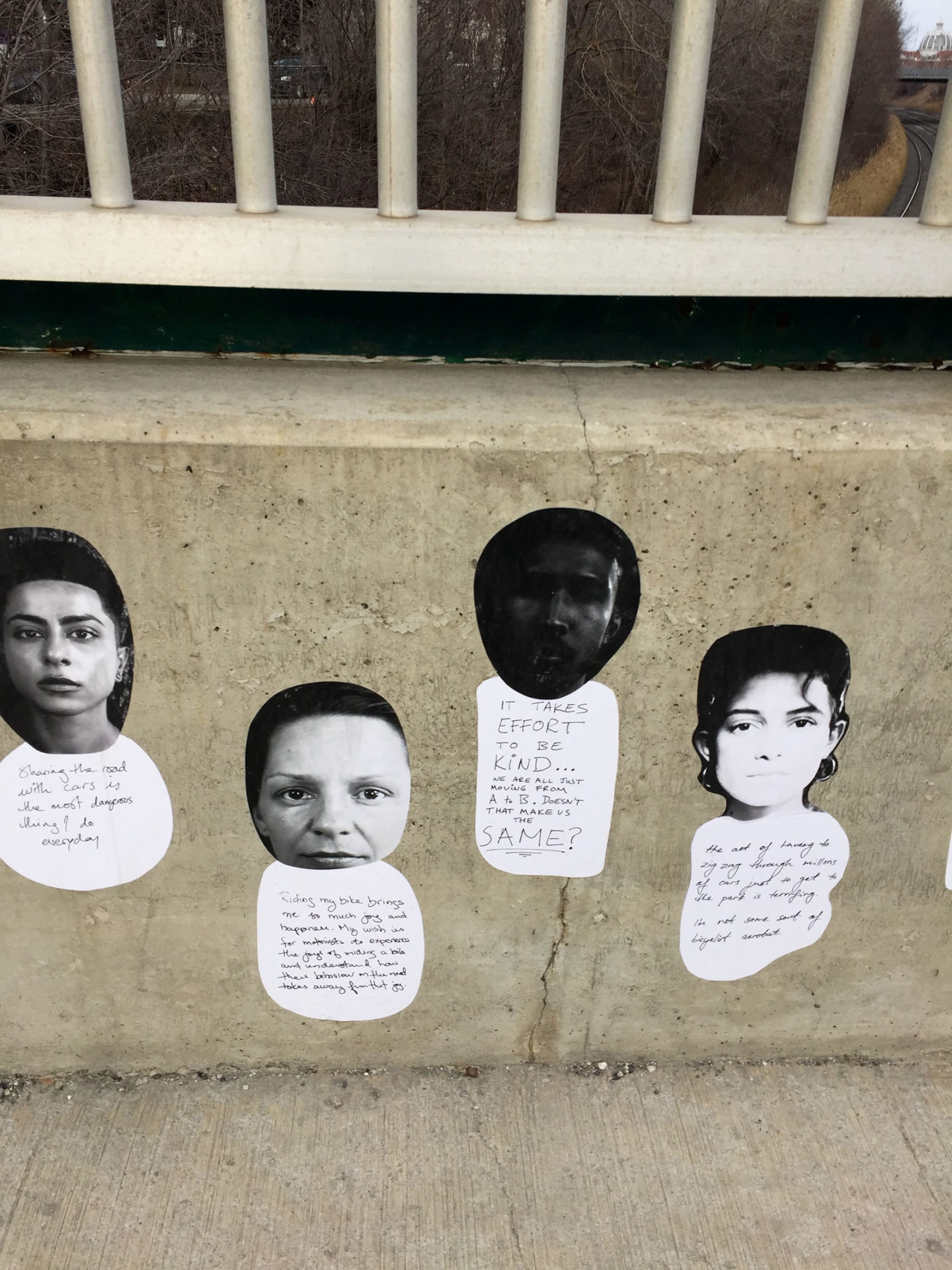 "Riding my bike brings me so much joy and happiness. My wish is for motorists to experience the joy of riding a bike and understand how their behaviour on the road takes away from that joy."
"Cars pollute the earth !! Bikes don't !!: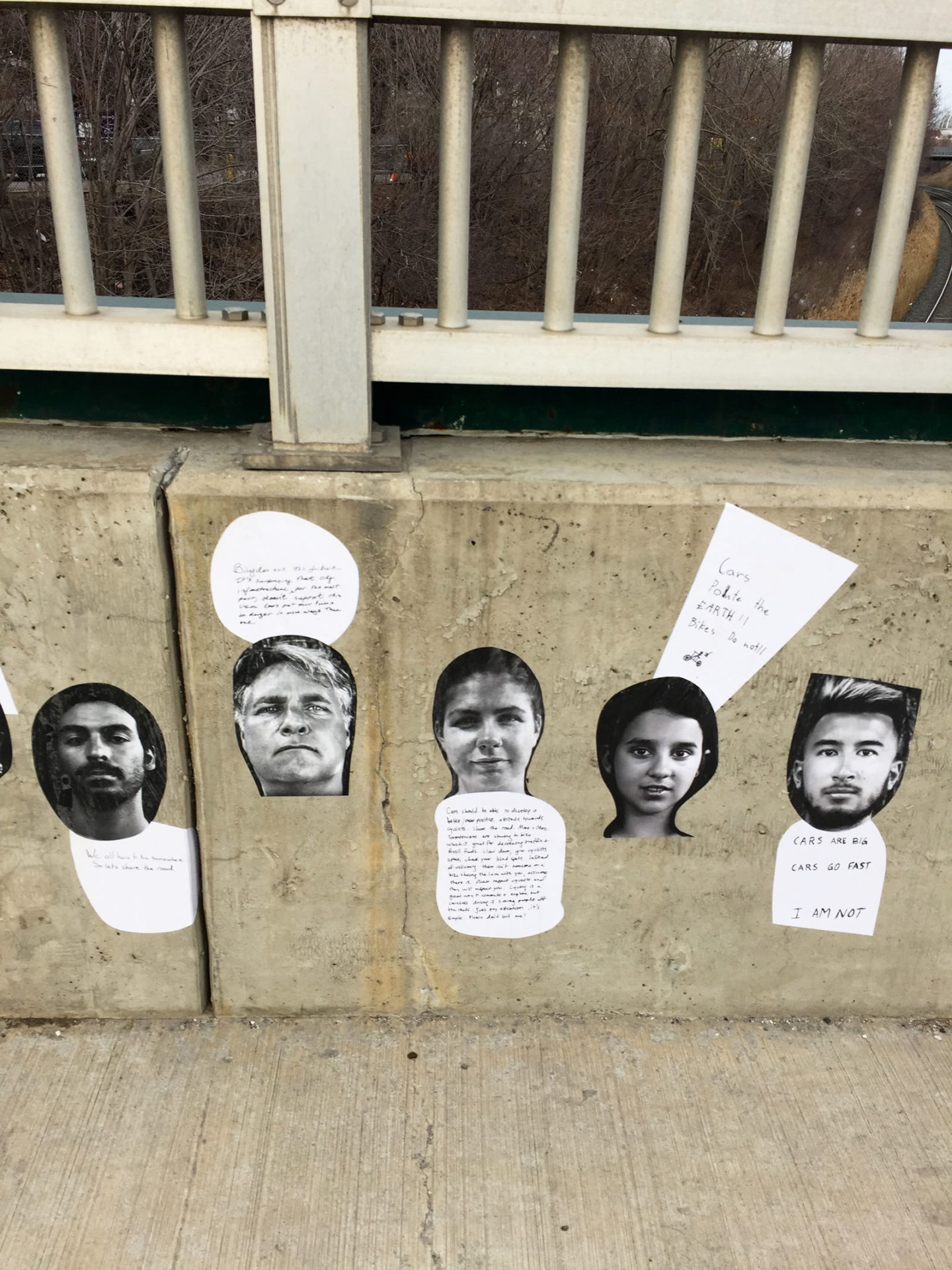 "Cars are big Cars go fast I am not"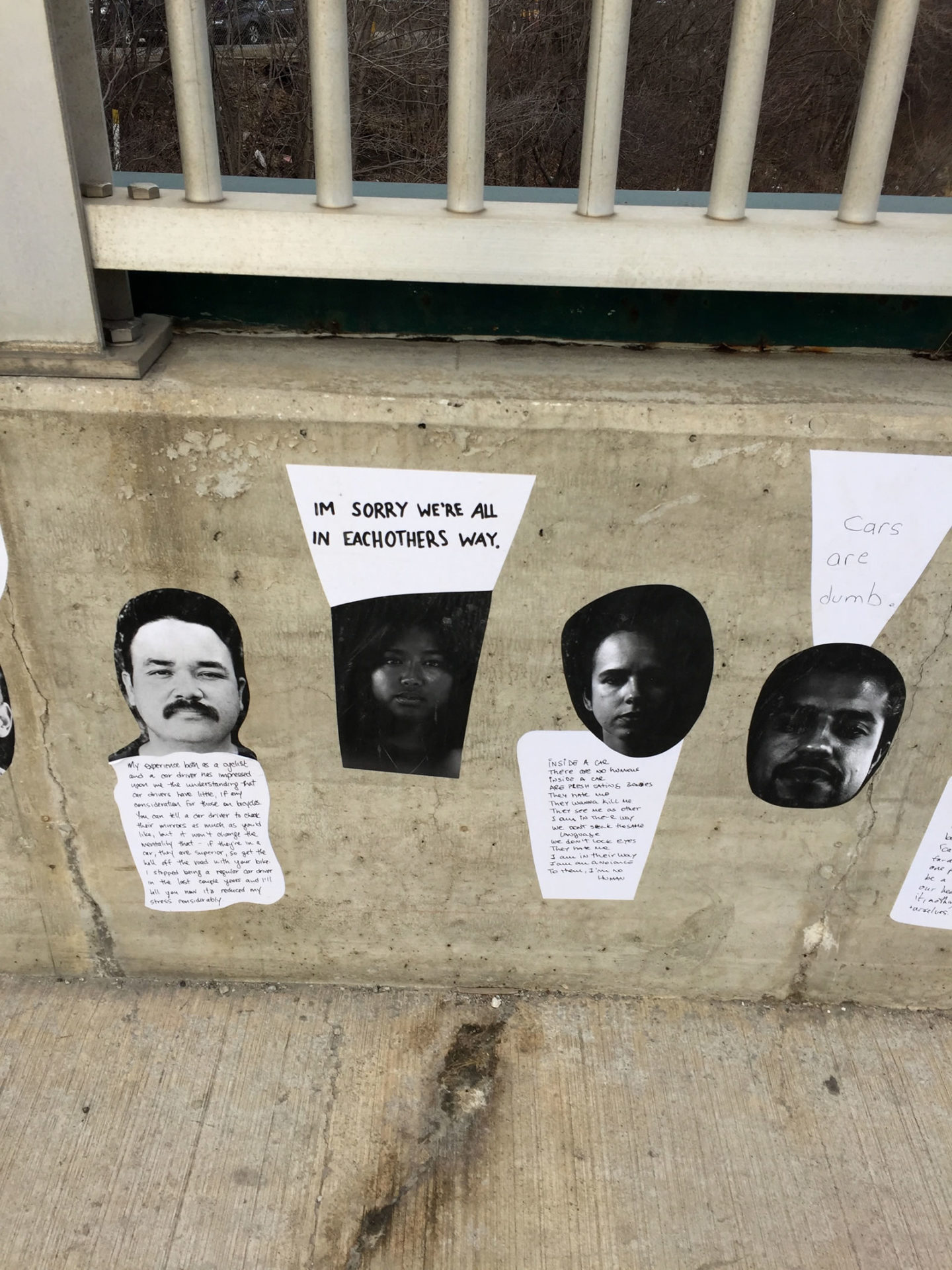 "Im sorry we're all in each others way"
"Cars are dumb"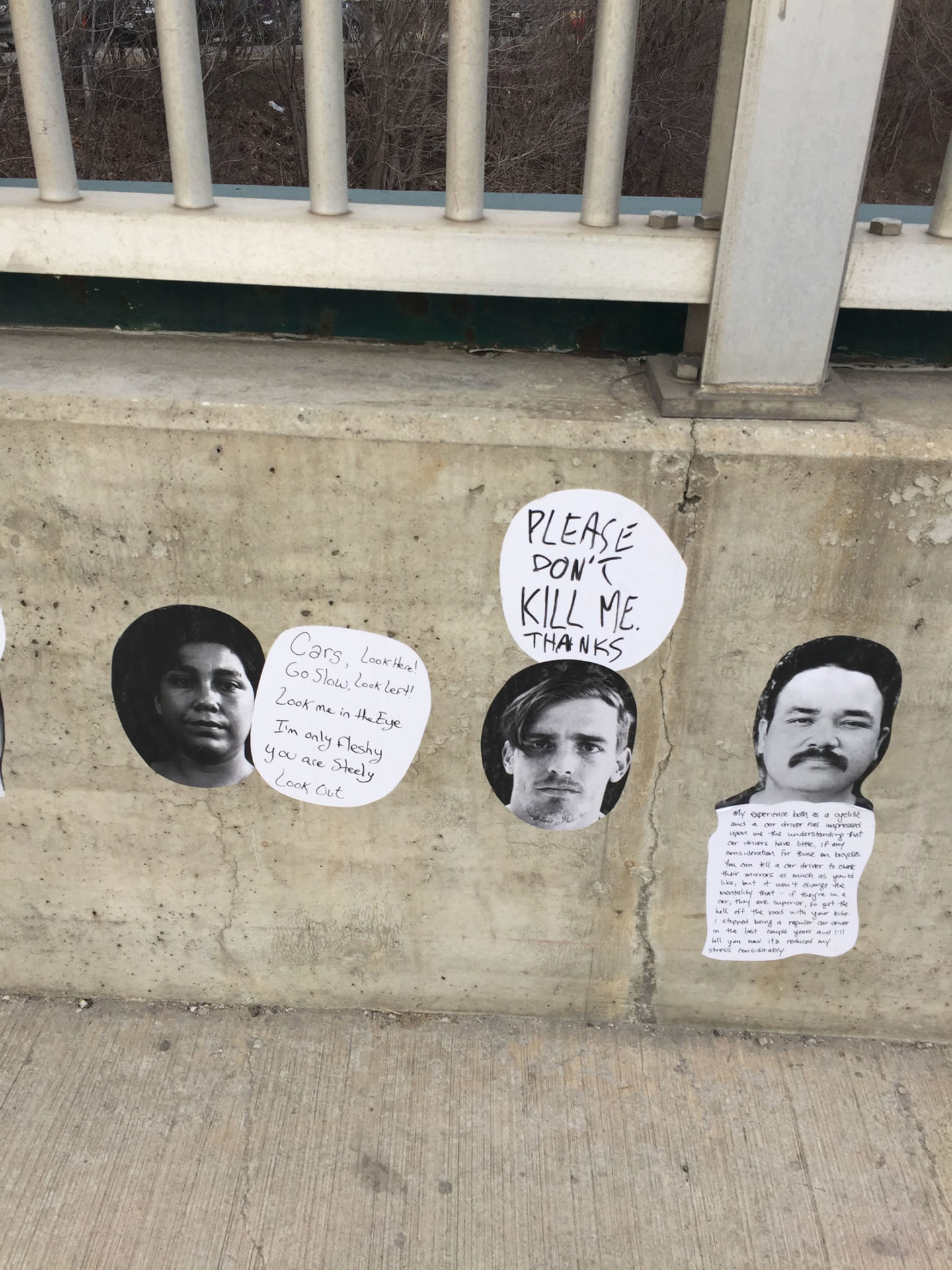 "Cars, Look here ! Go Slow, Look Left Look me in the eye I'm only fleshy you are steely Look Out"
"Please don't kill me thanks"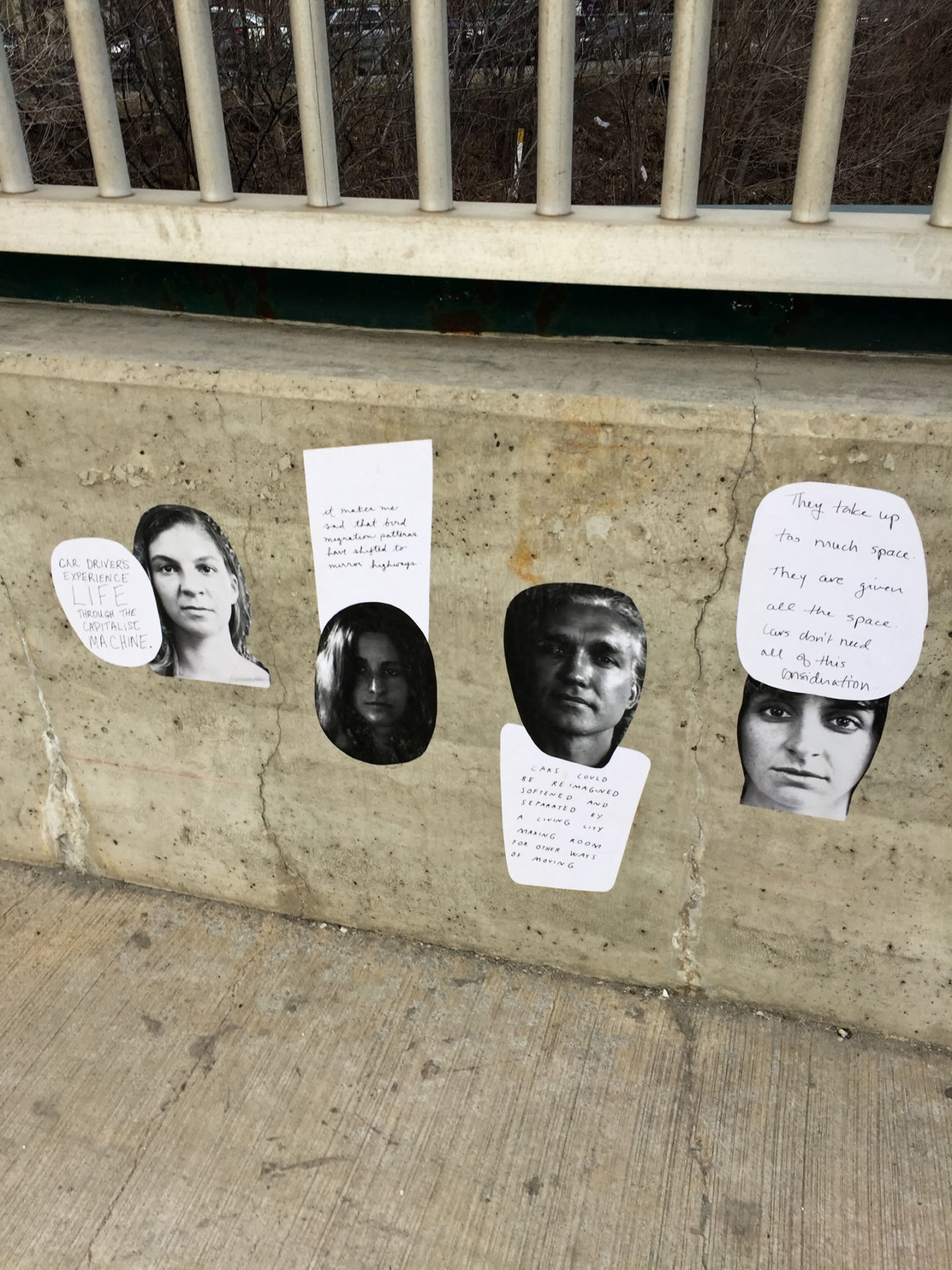 "it makes me sad that bird migration patterns have shifted to mirror highways"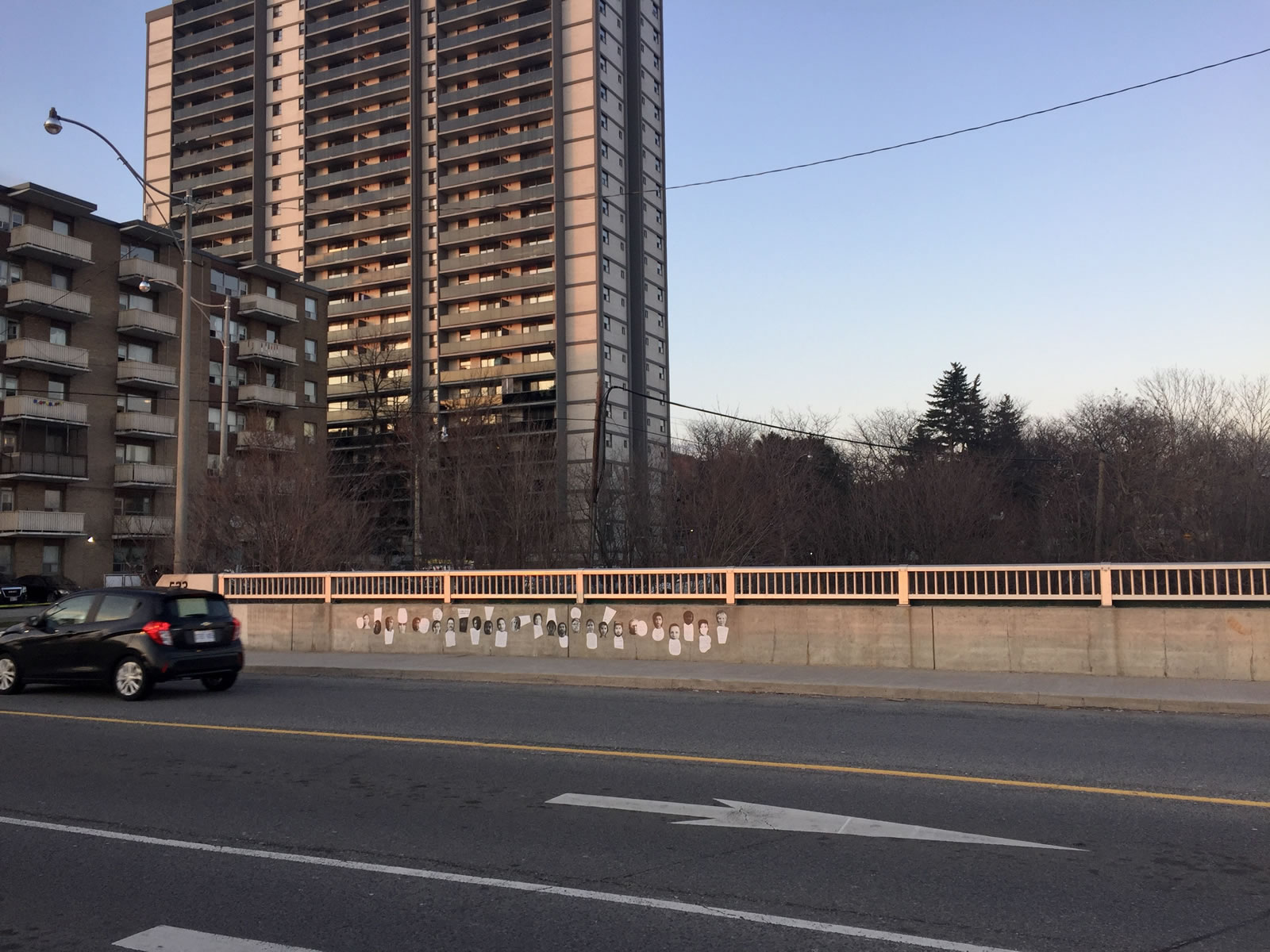 I saw it again this week and the paste up is hanging on. Hopefully, their message gets across.
March 24
Toronto Graffiti Street Art Found Here:
Wall Mural
Think I posted this.. but I got an even better photo of this wall mural.
Lauren Pirie Bell Box Street Art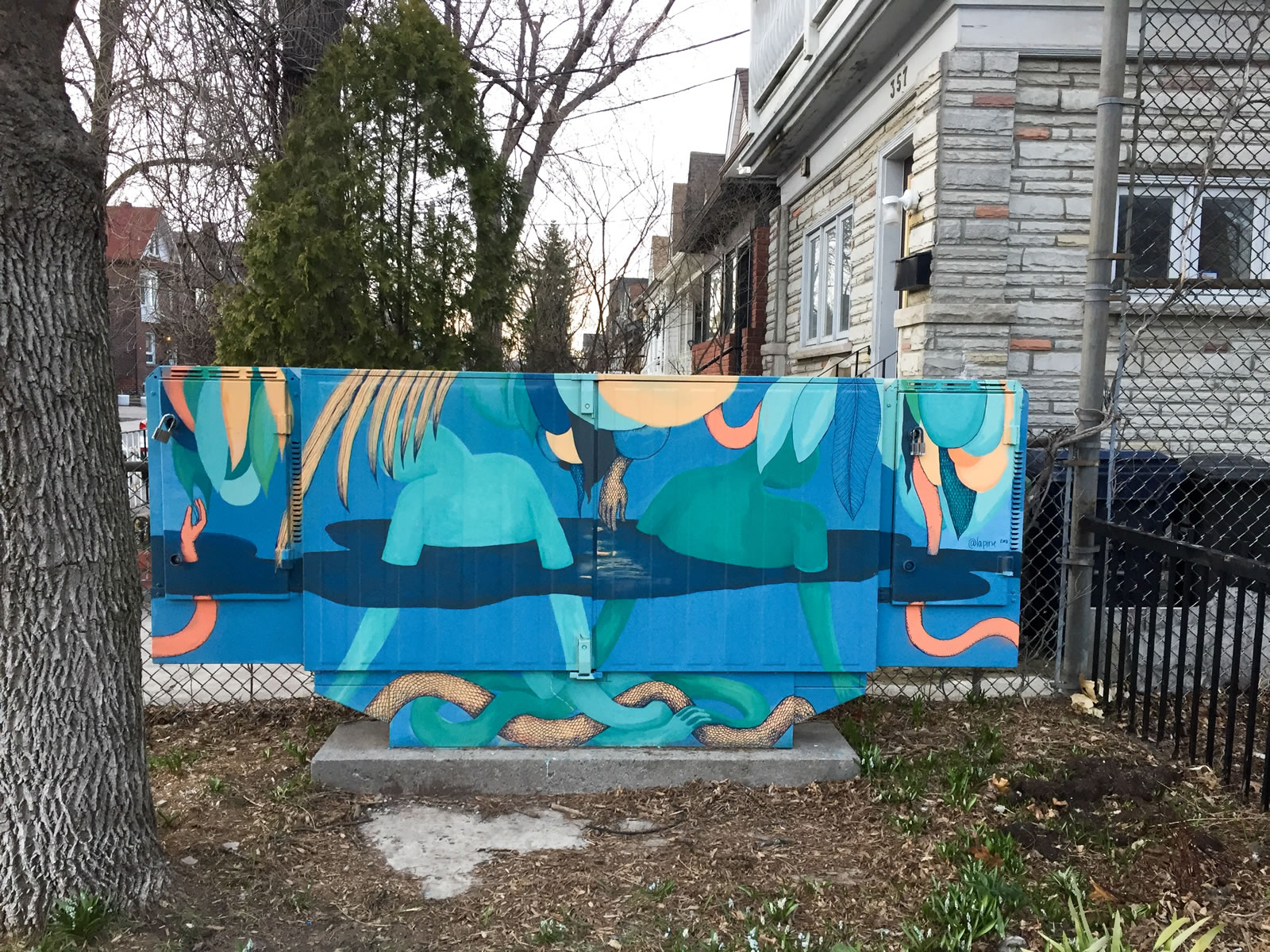 I saw this by Lauren Pirie when she was just starting on it.. I finally went back and saw it again.
From her website:
"Lauren Pirie is a multidisciplinary artist, freelance illustrator, and muralist. She has been commissioned to paint murals in Oaxaca, Mexico, the Facebook Toronto headquarters, and recently curated a live mural event in downtown Toronto. Her work has appeared in magazines, galleries, installations, film, and children's books"
April 10
Toronto Graffiti Street Art Found Here:
Wire Erwall Graffiti Burner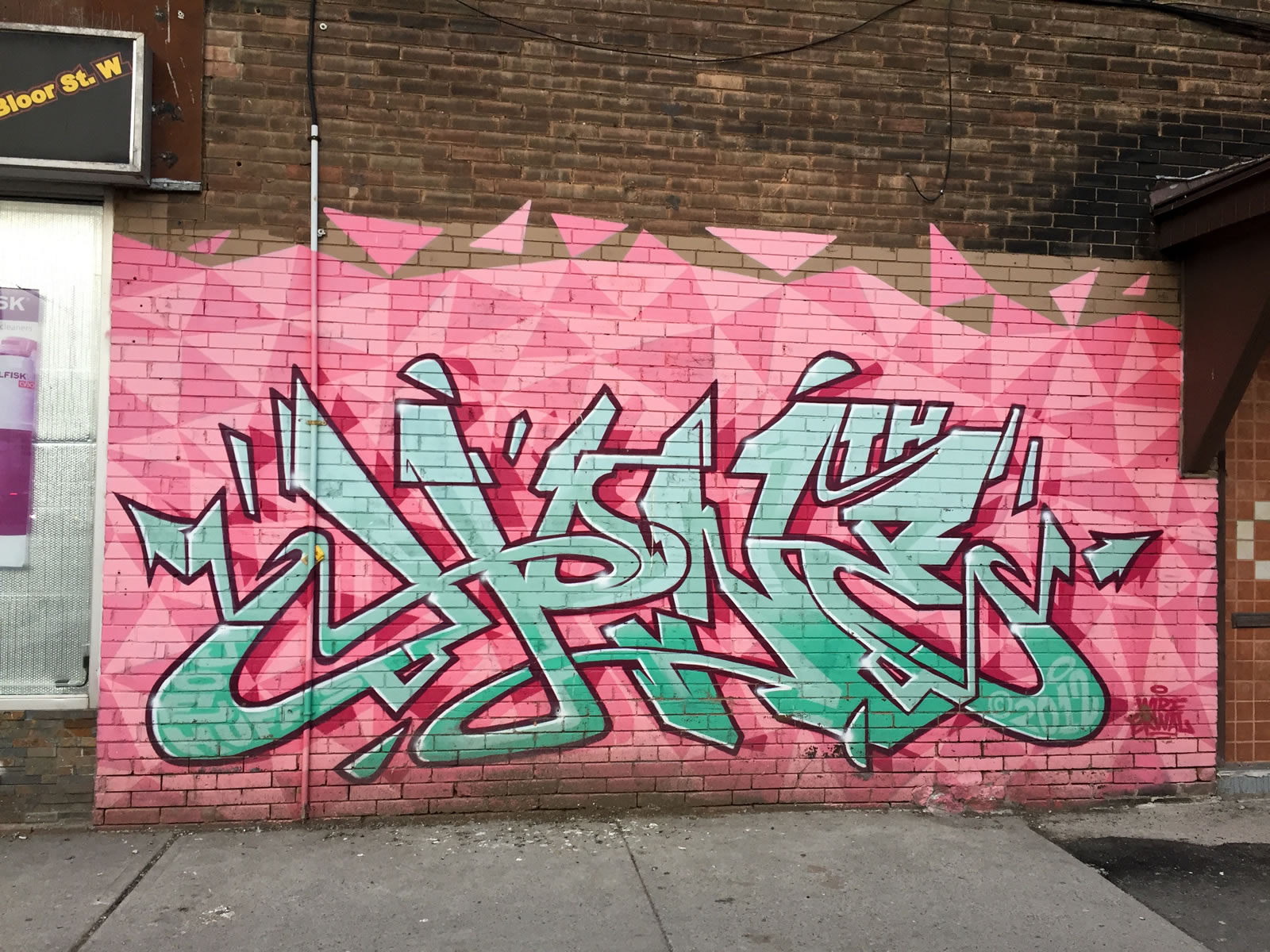 I don't know who did this one. I've seen it a lot and it has never been tagged. Looks like it was done back in 2012.
April 10
Toronto Graffiti Street Art Found Here:
Nate Galbraith
He's a sticker artist who goes by Sketch Nate.
April 12
Toronto Graffiti Street Art Found Here:
San Rafael '71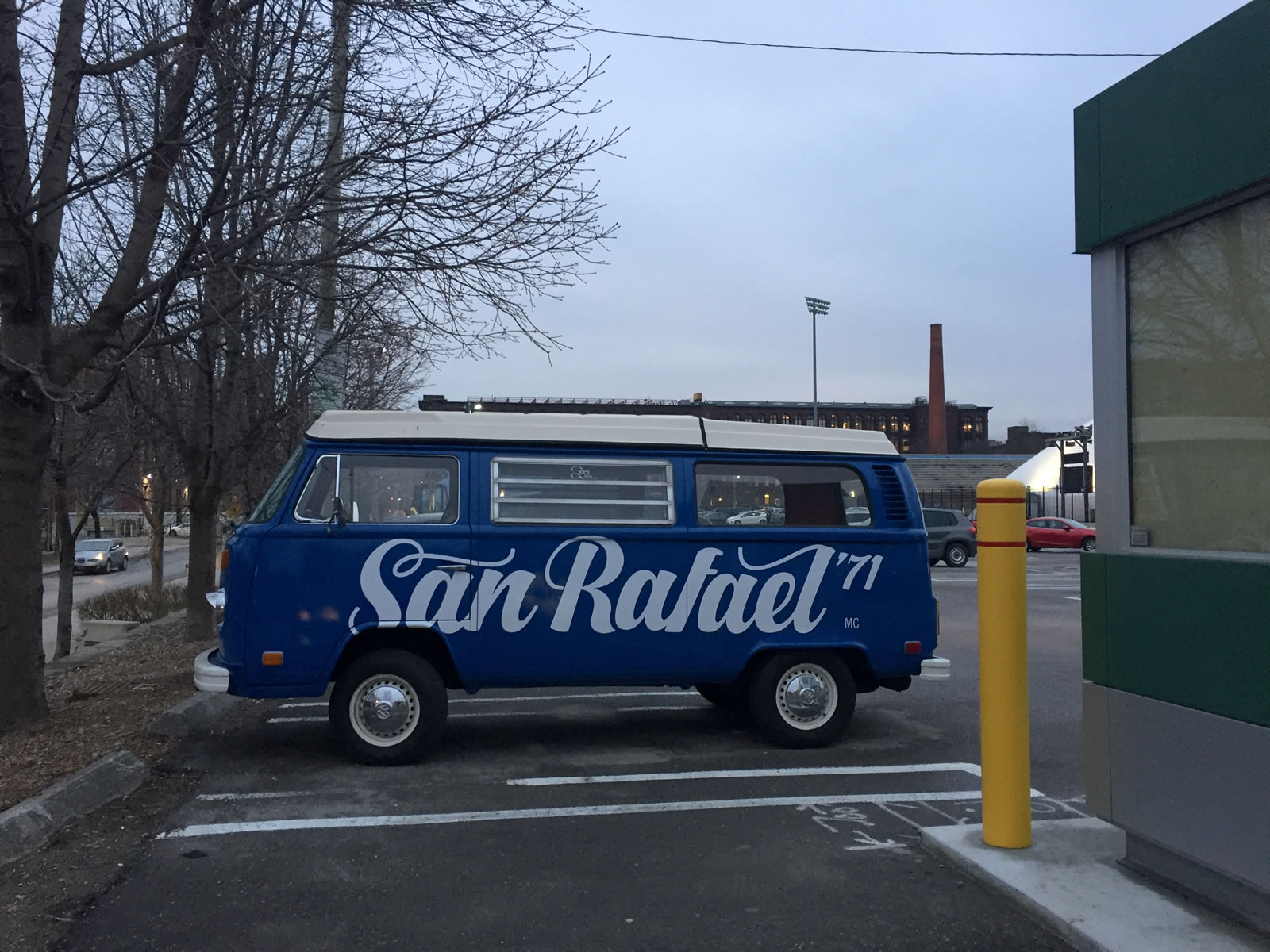 I googled this van thinking it was going to be something really interesting. It's for a marijuana company.
April 16
Toronto Graffiti Street Art Found Here:
Sticker Banquet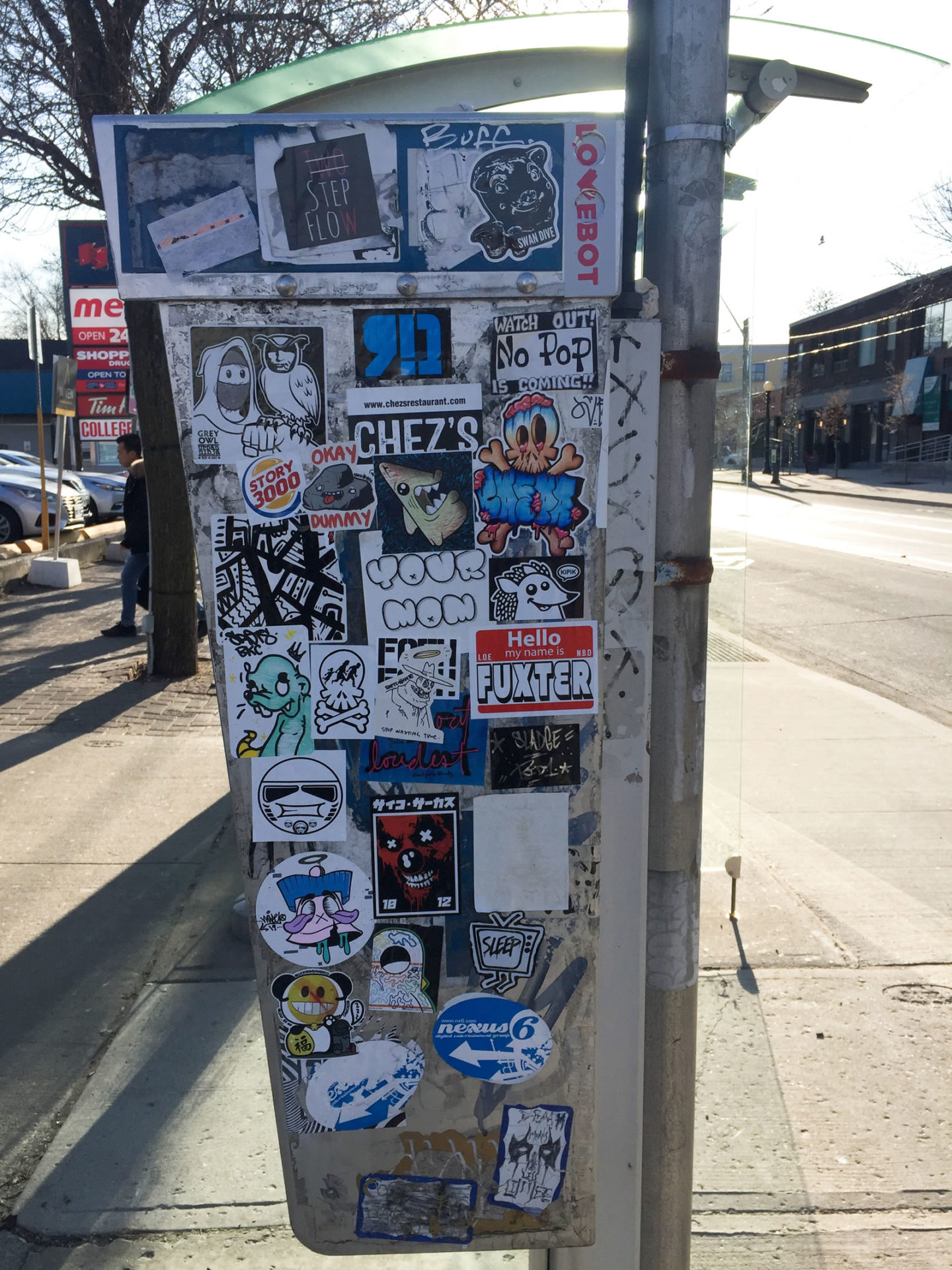 I learned that this is called a 'banquet'. That's when you see a bunch of stickers all together by different artists.
Here's some highlights.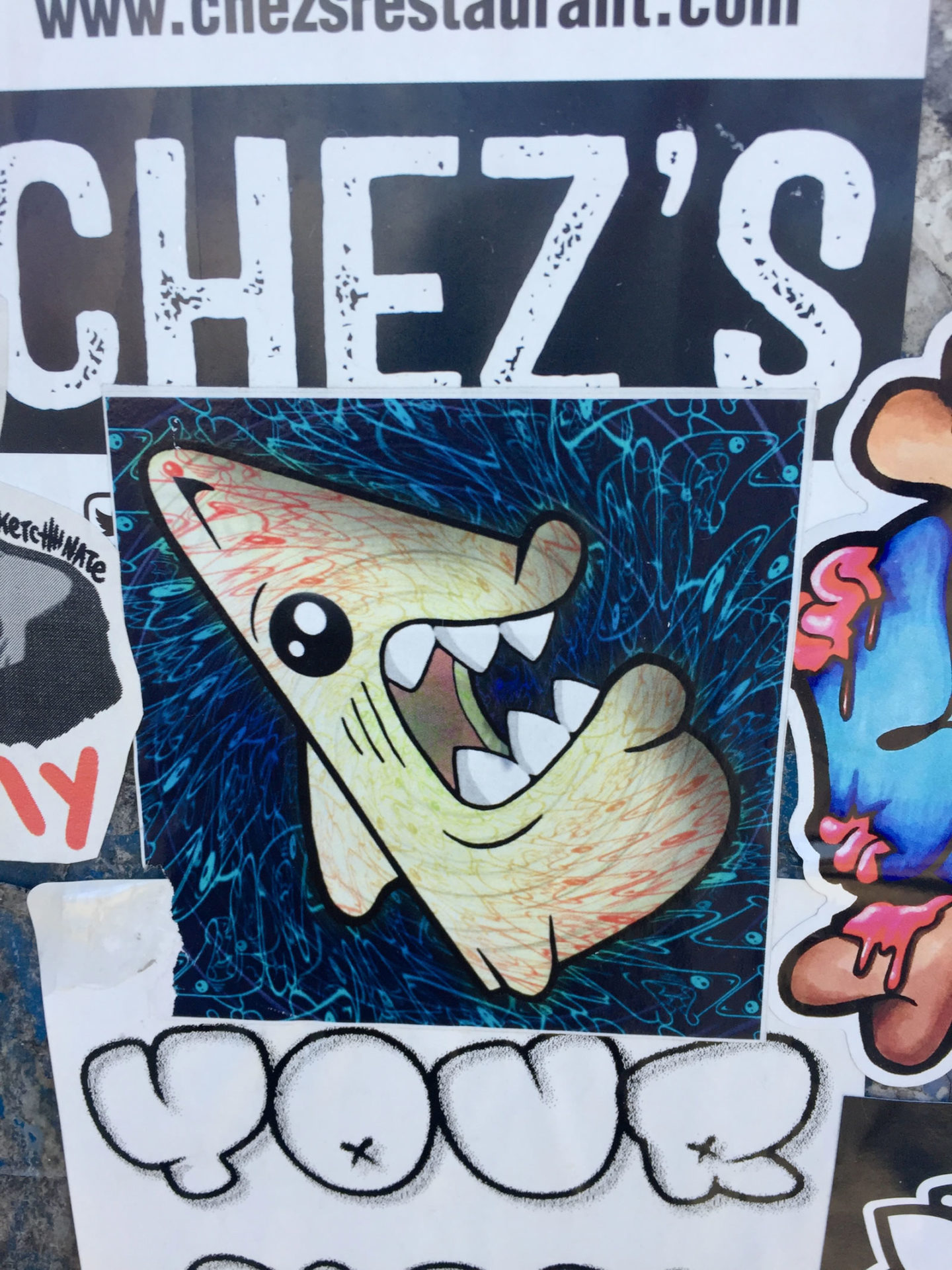 I think this is Doh Slaps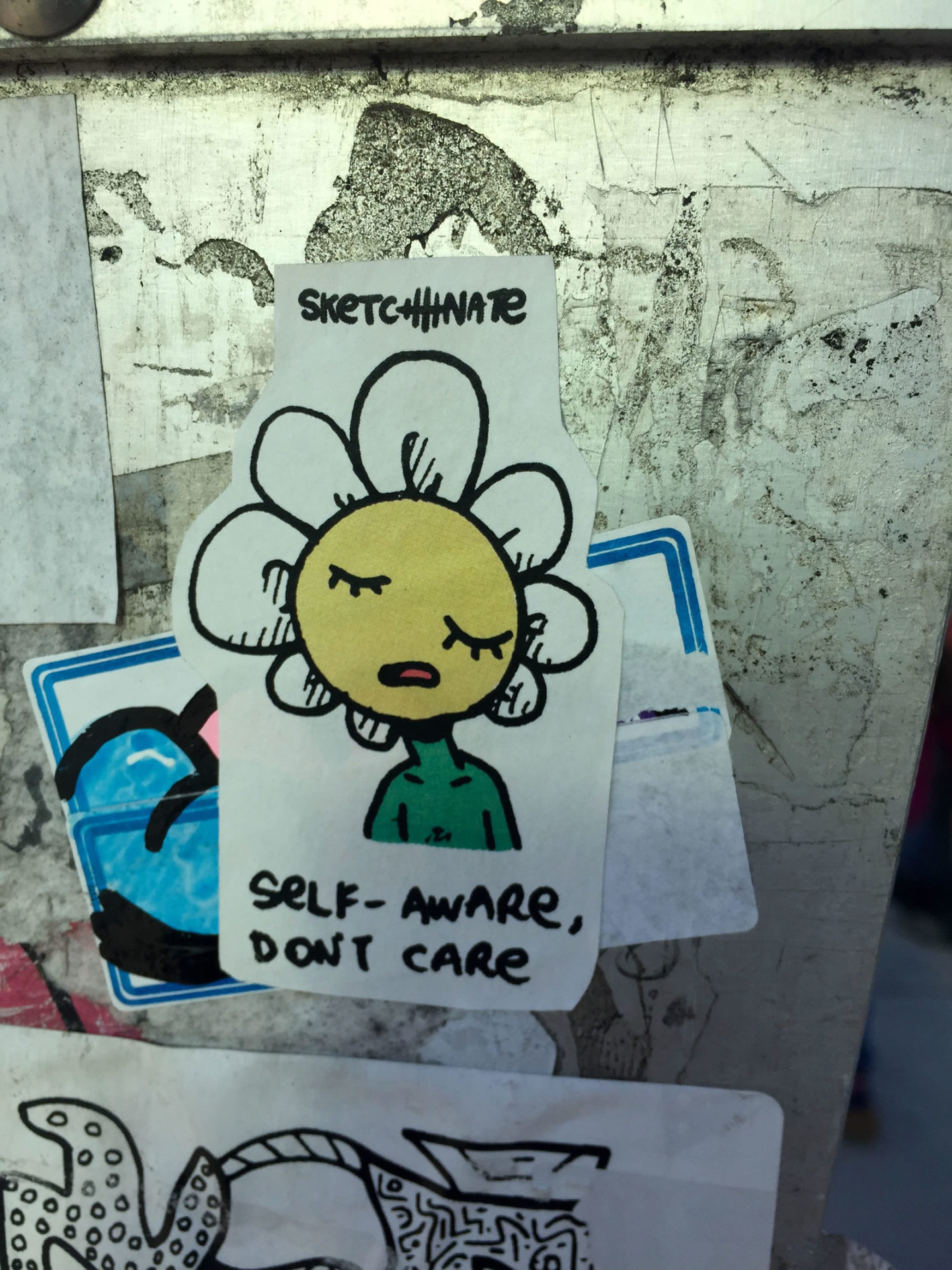 "Self – Aware Don't Care" by Sketch Nate.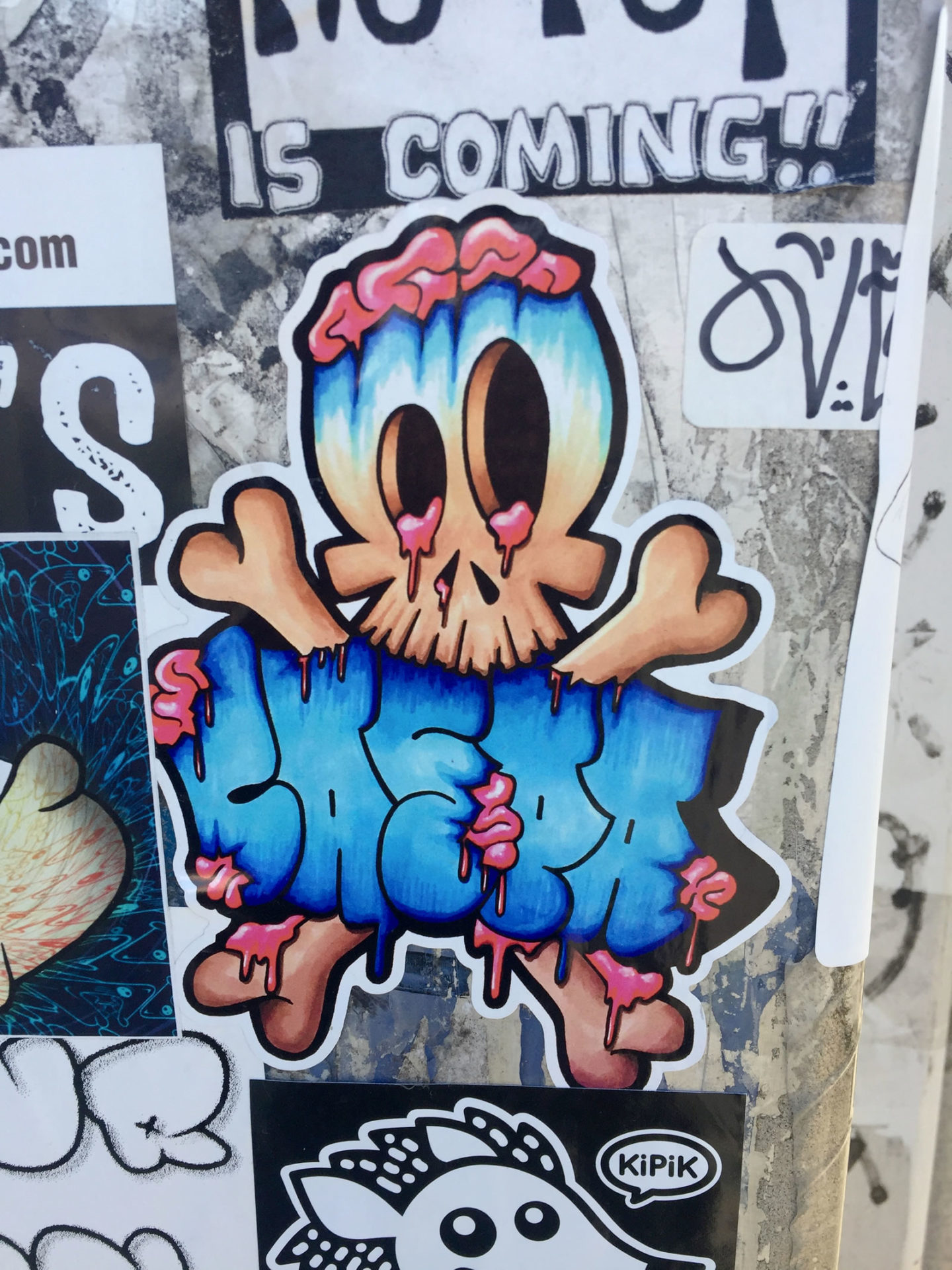 April 17th
Toronto Graffiti Street Art Found Here:
Please Think Graffiti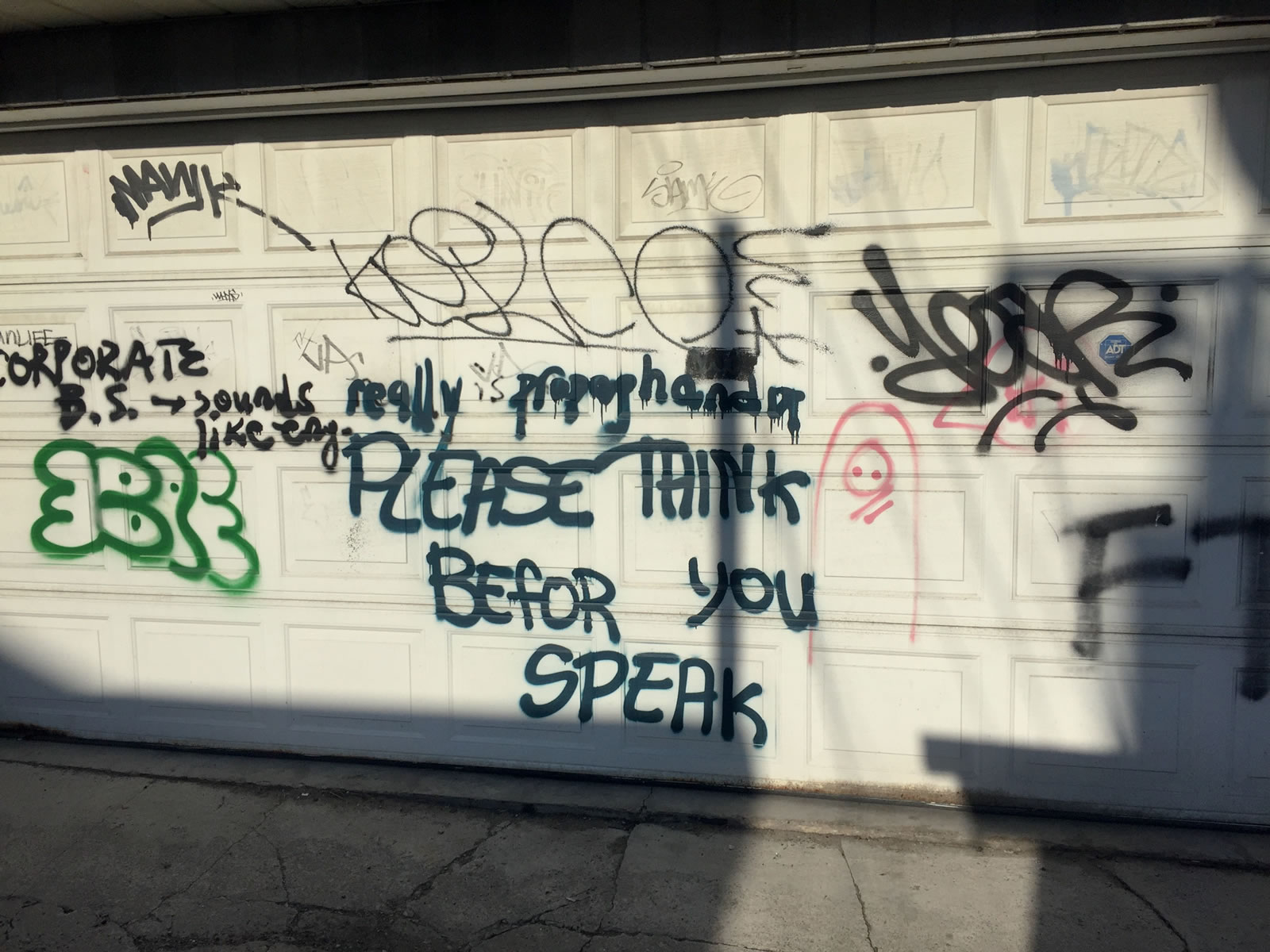 "Please think befor you speak". There is no spell check in graffiti.
April 17
Toronto Graffiti Street Art Found Here:
Mouse Graffiti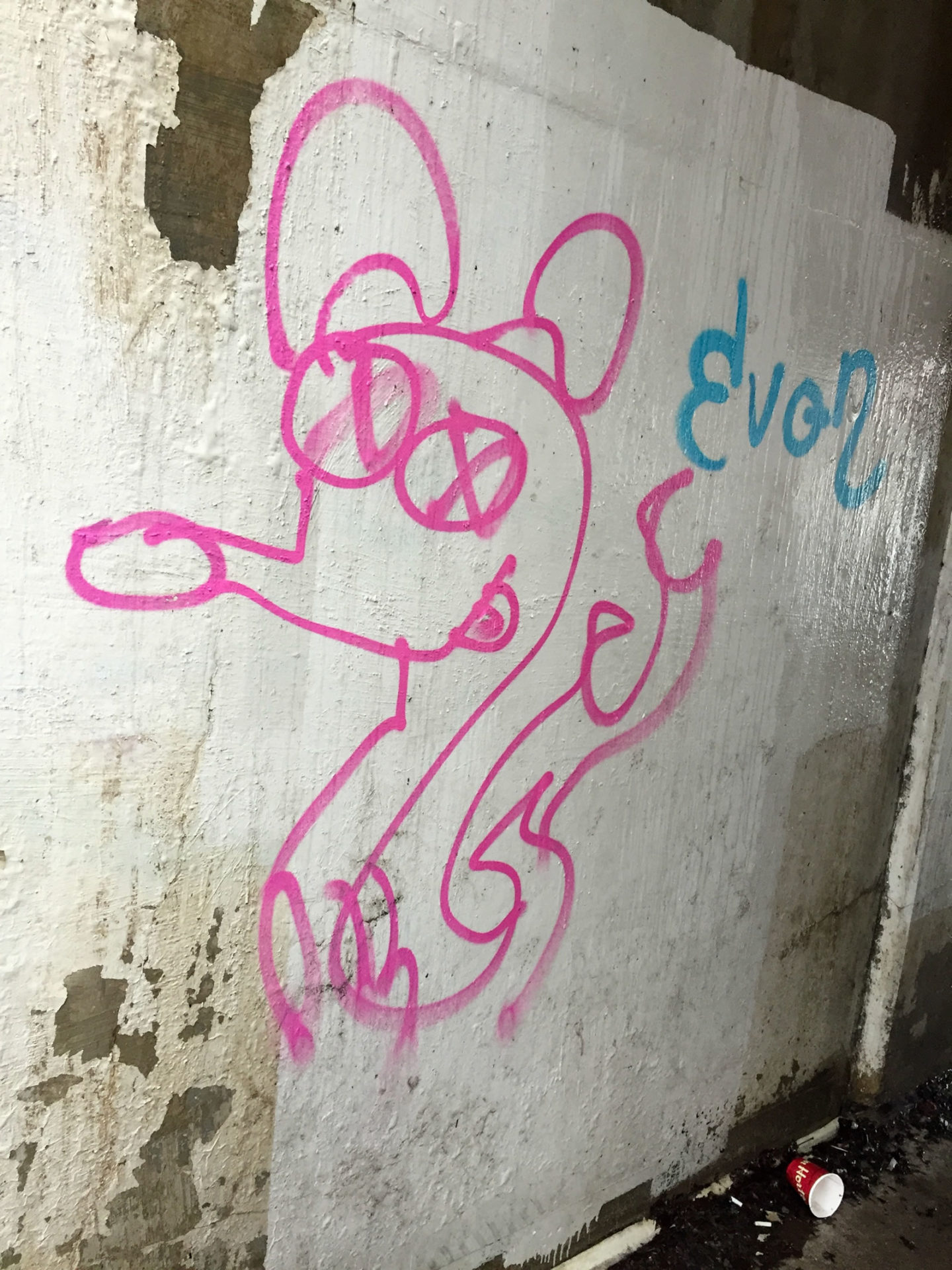 This mouse is taking over !
April 20
Toronto Graffiti Street Art Found Here:
Arezu Studio Sticker Art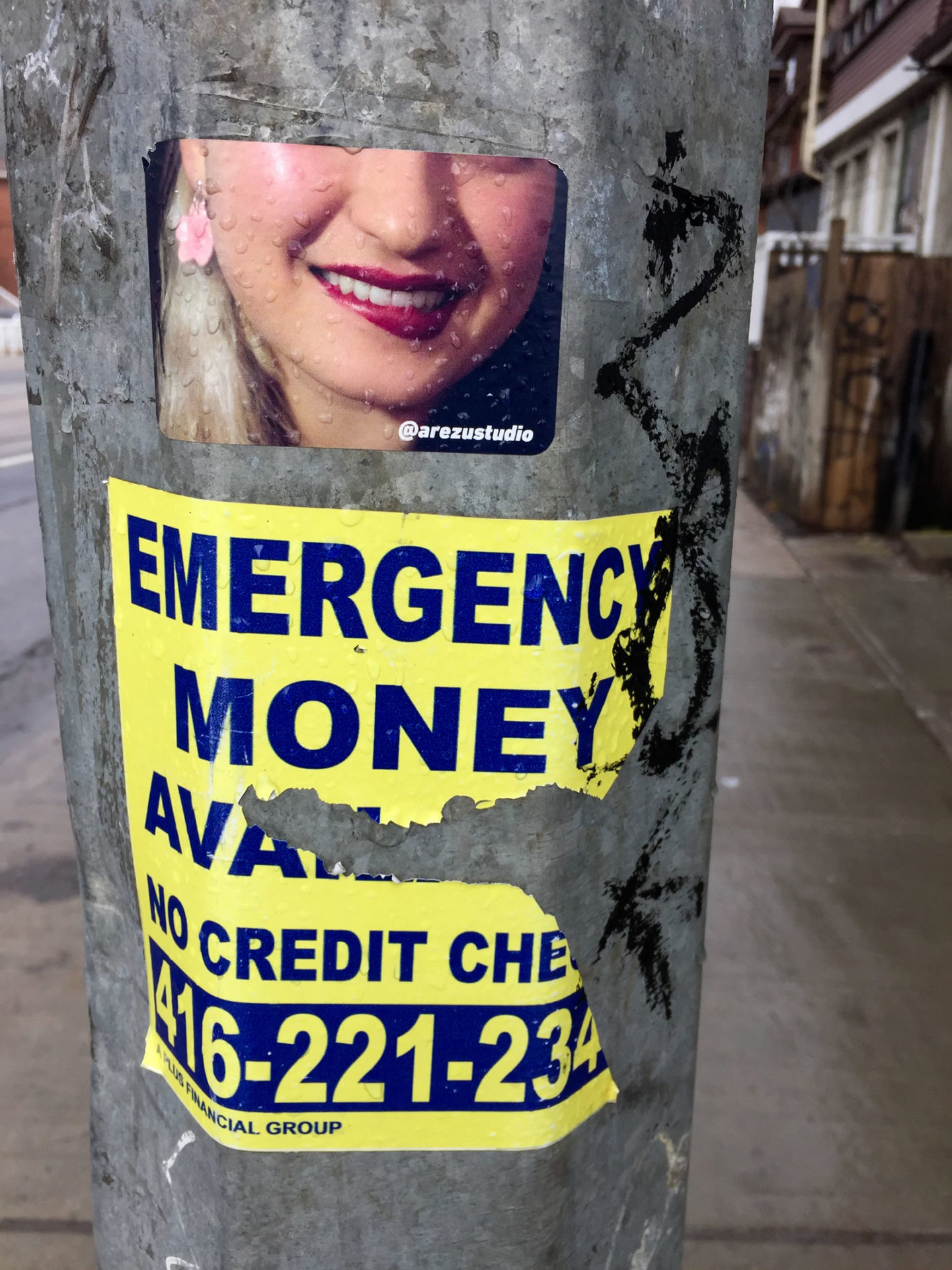 Sometimes when I see these stickers I check them out. Sometimes they aren't very interesting.. This one by Arezu Salamzadeh was interesting.. I was pleasantly surprised. I found her website:
"Arezu Salamzadeh is a Toronto-born, Brooklyn-based artist who received her BFA Fine Arts, Honors, from the School of Visual Arts. Her work spans from performance and installation to video, bookmaking, painting, and more"
She had an art show around the corner from where I found her sticker. I wished I had checked it out in February.
April 20
Toronto Graffiti Street Art Found Here:
Indecline Sticker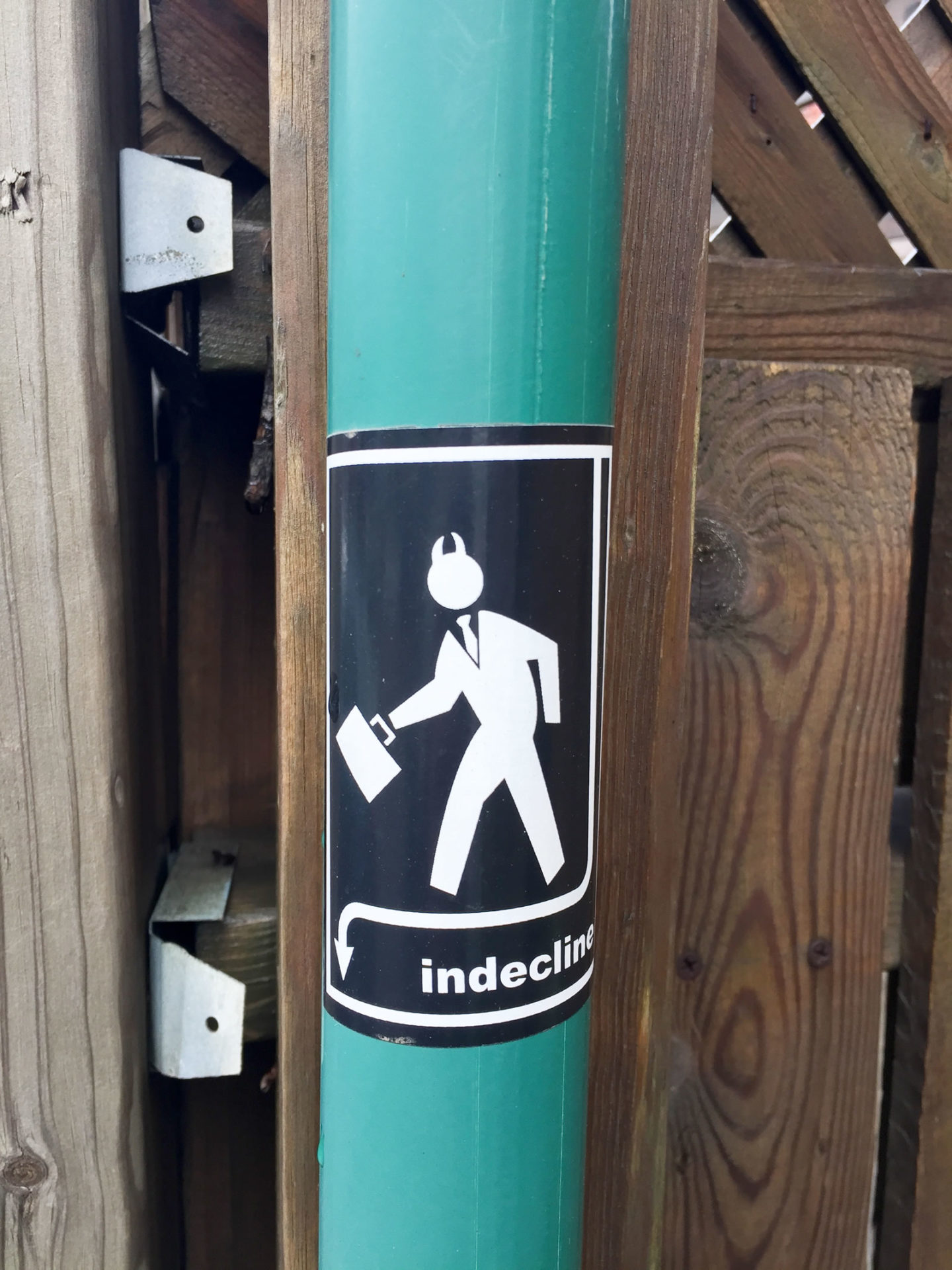 You may have seen a few of these stickers by InDecline around town.
"INDECLINE is an Activist Art Collective founded in 2001. It is comprised of graffiti writers, filmmakers, photographers and full-time rebels and activists. INDECLINE focuses on social, ecological and economical injustices carried out by American and International governments, corporations and law enforcement agencies."
April 20
Toronto Graffiti Street Art Found Here:
Chantal Leblanc Mural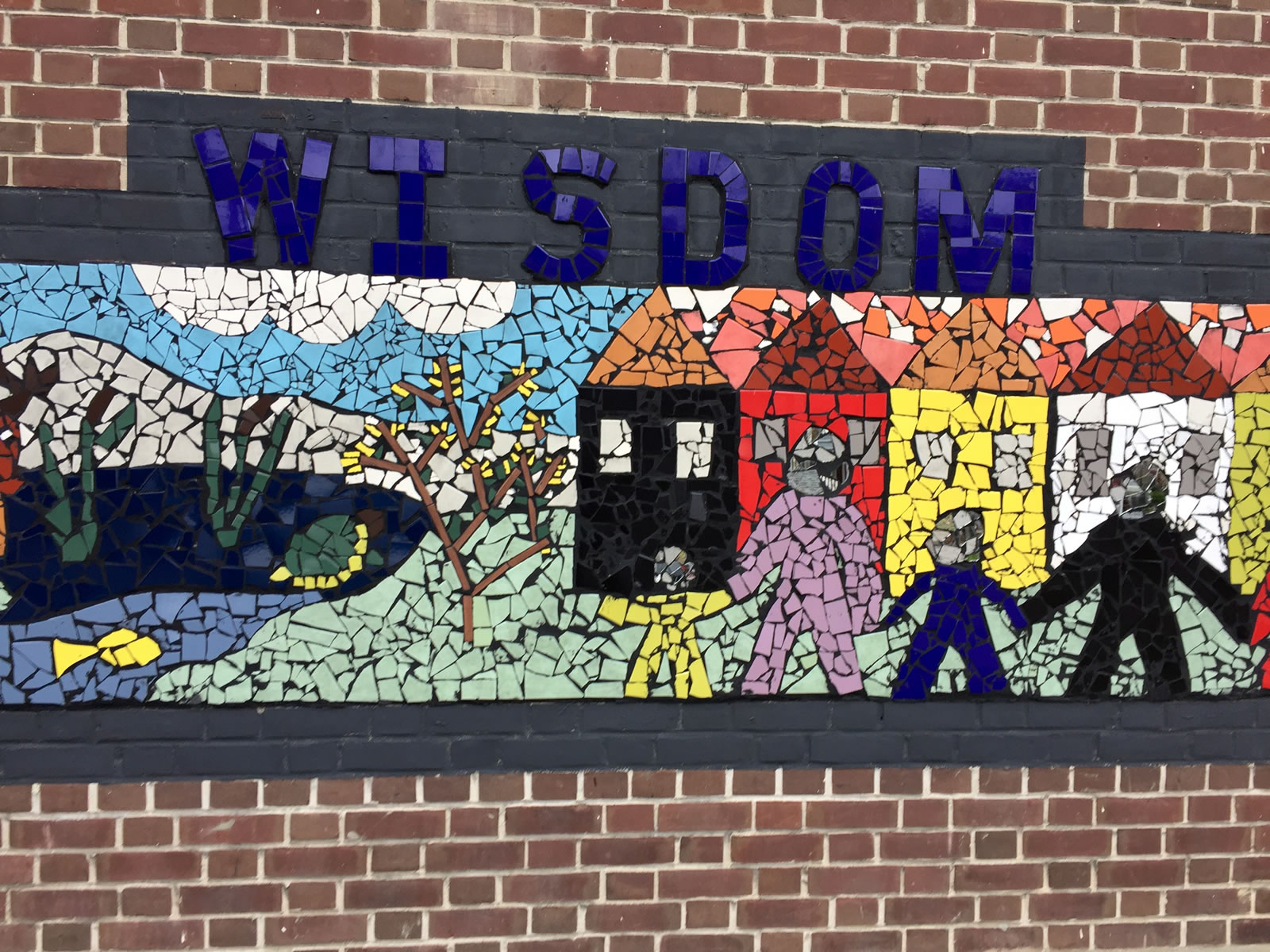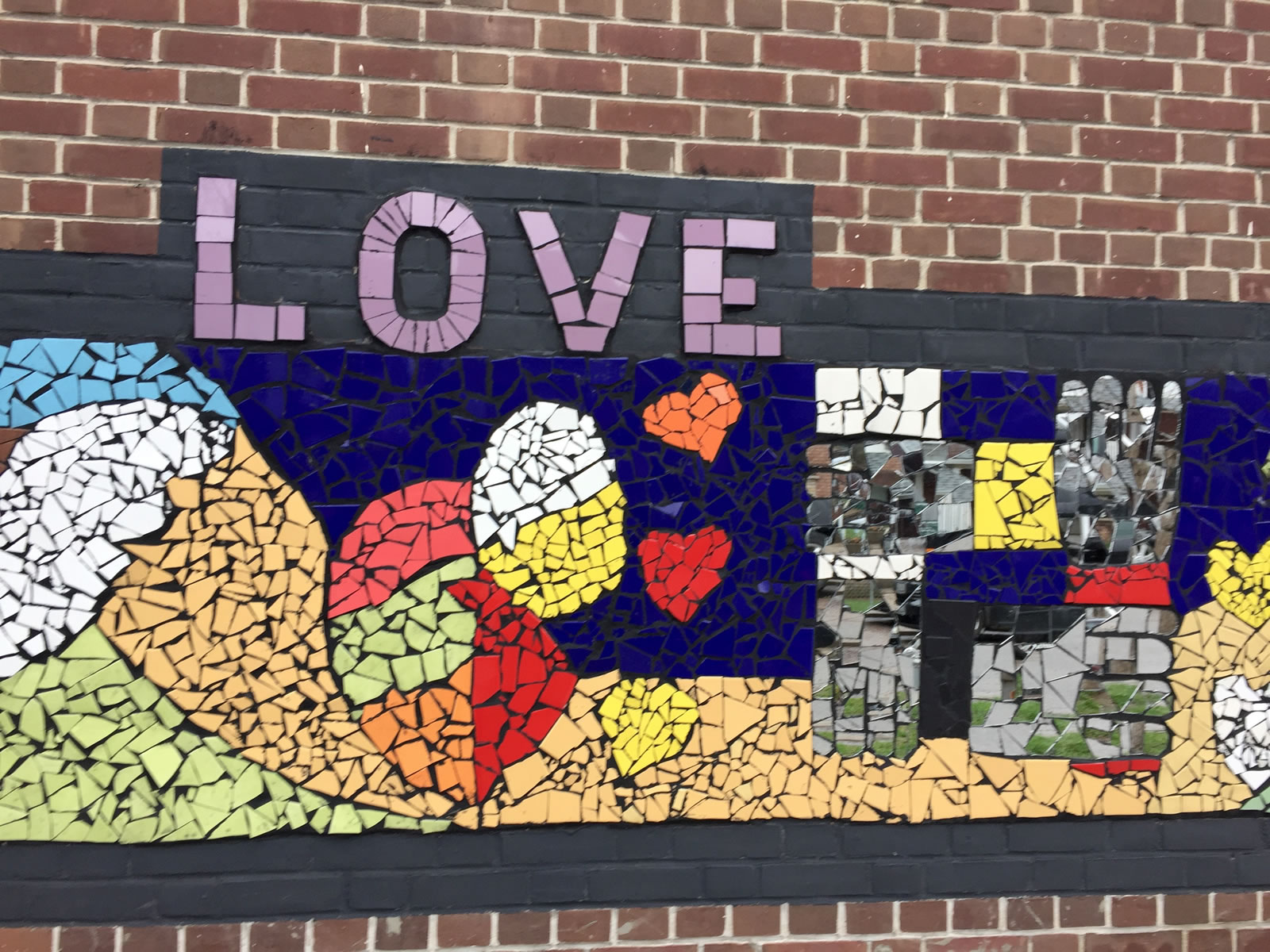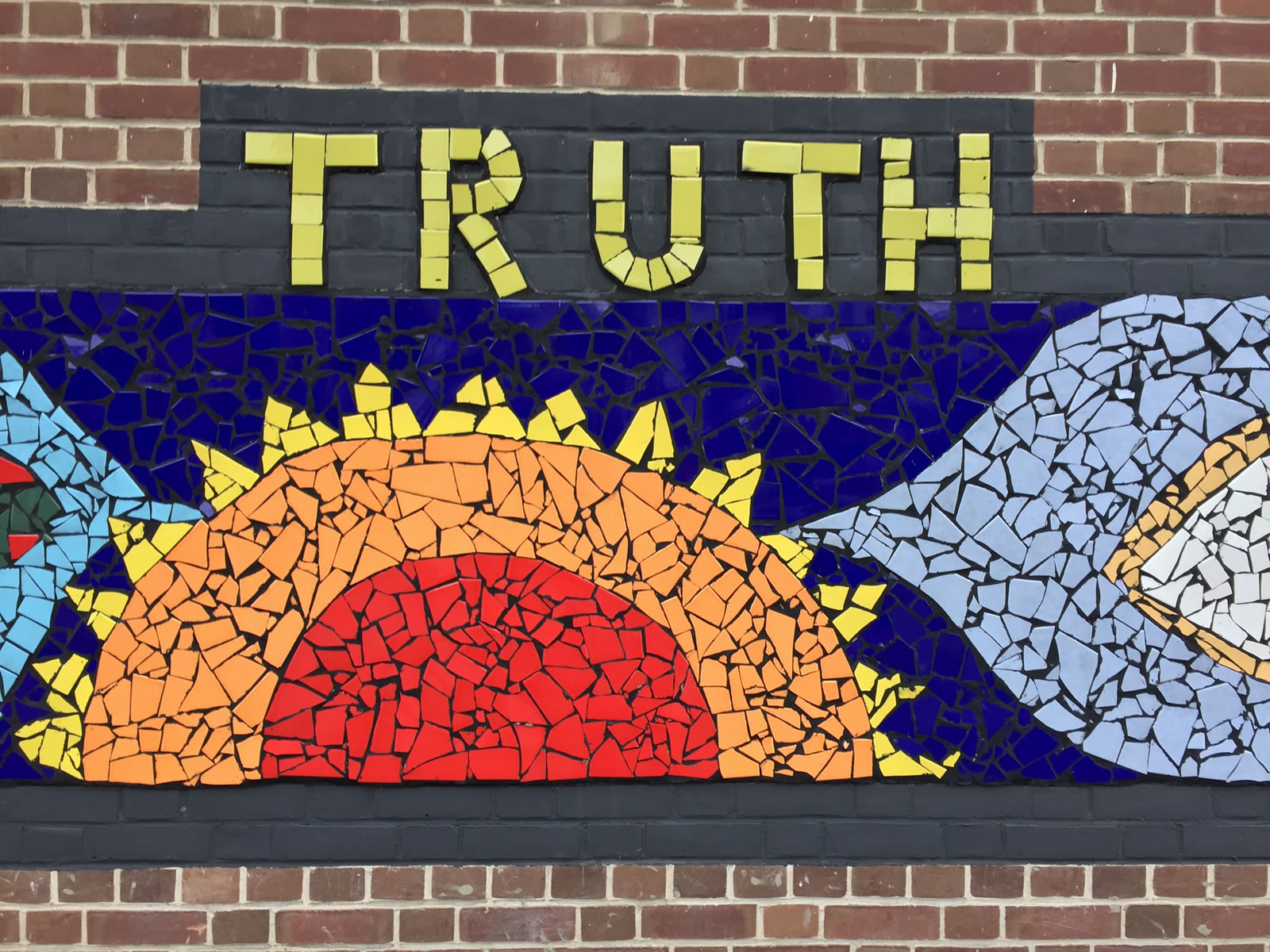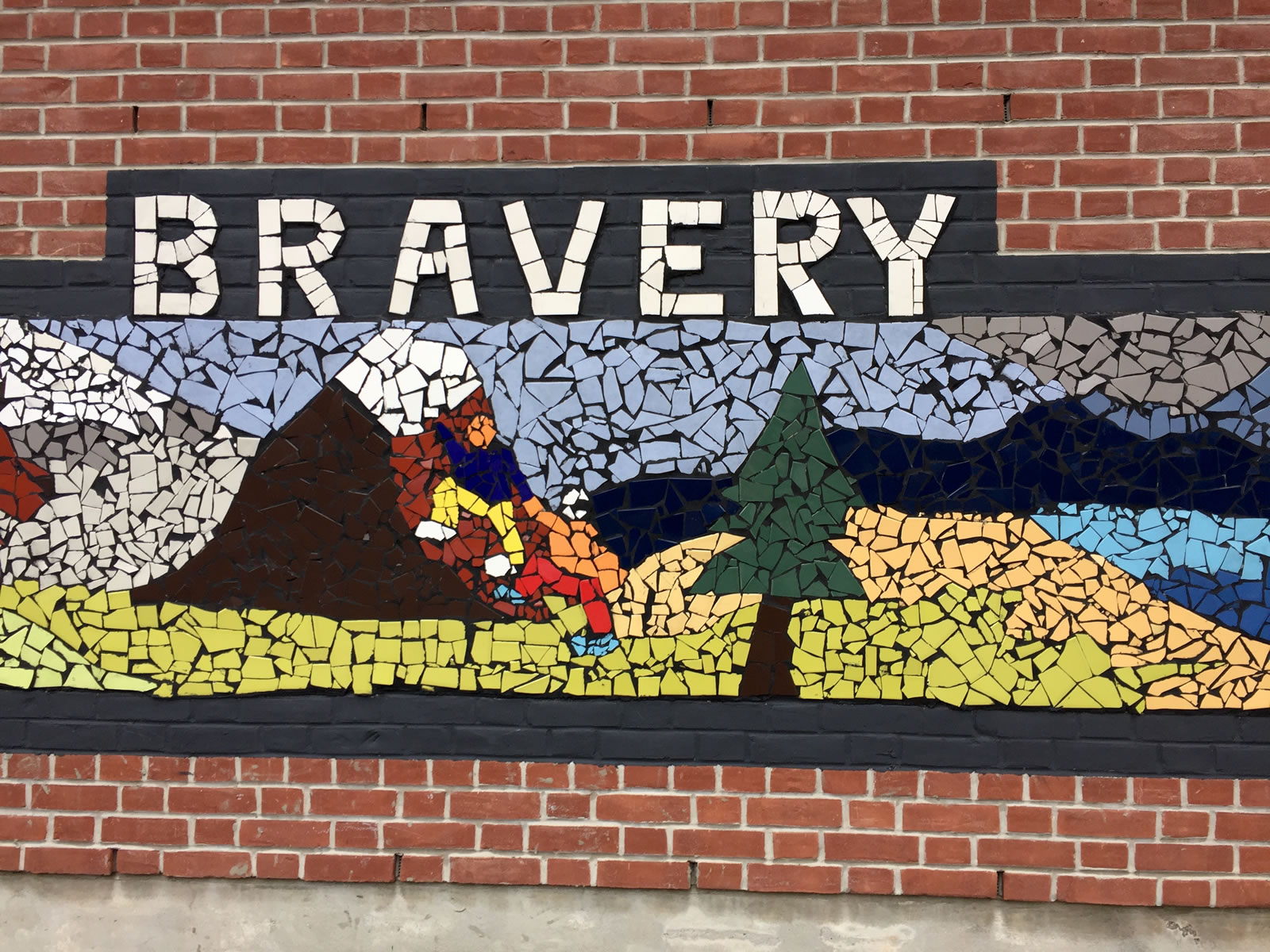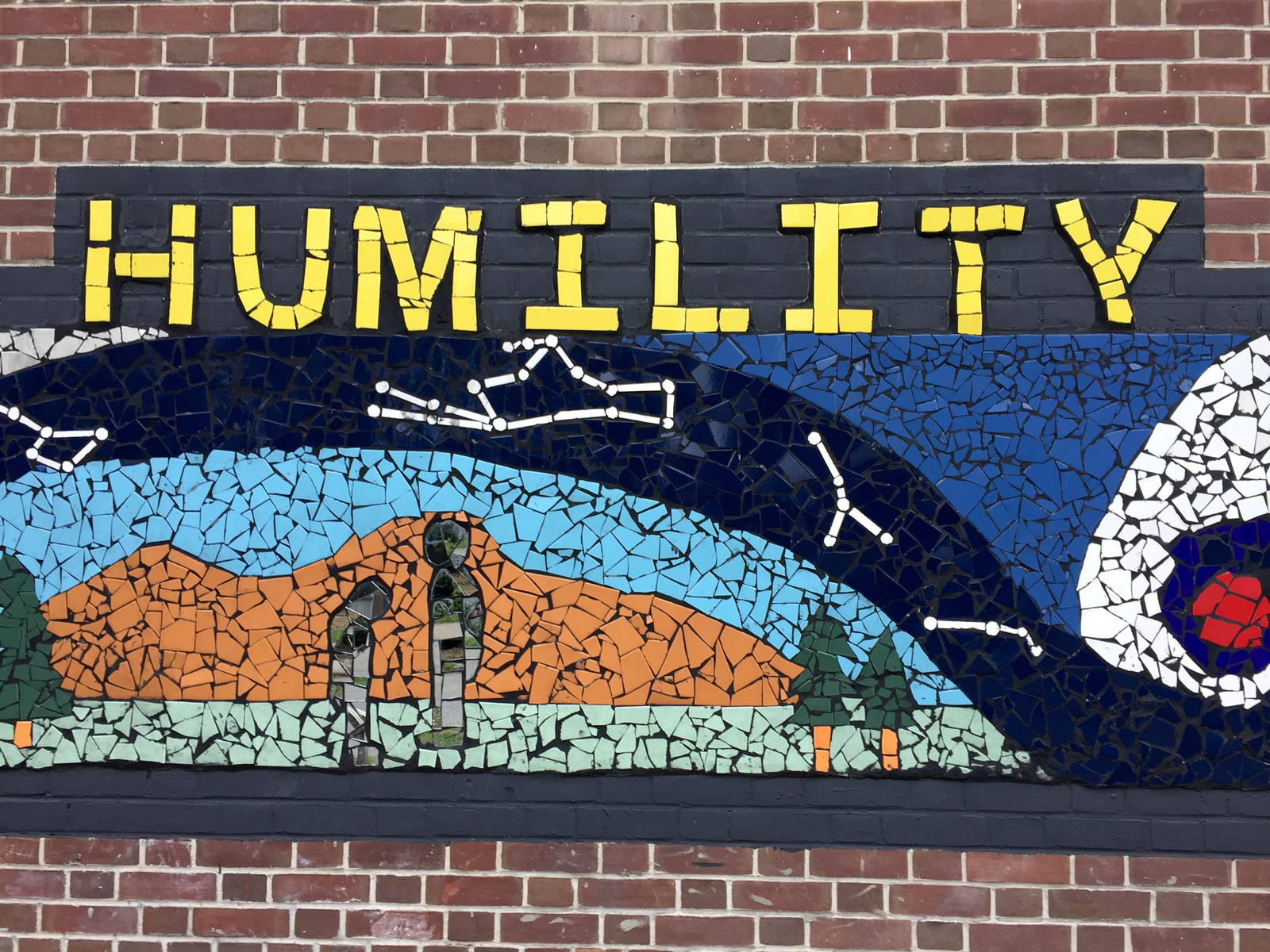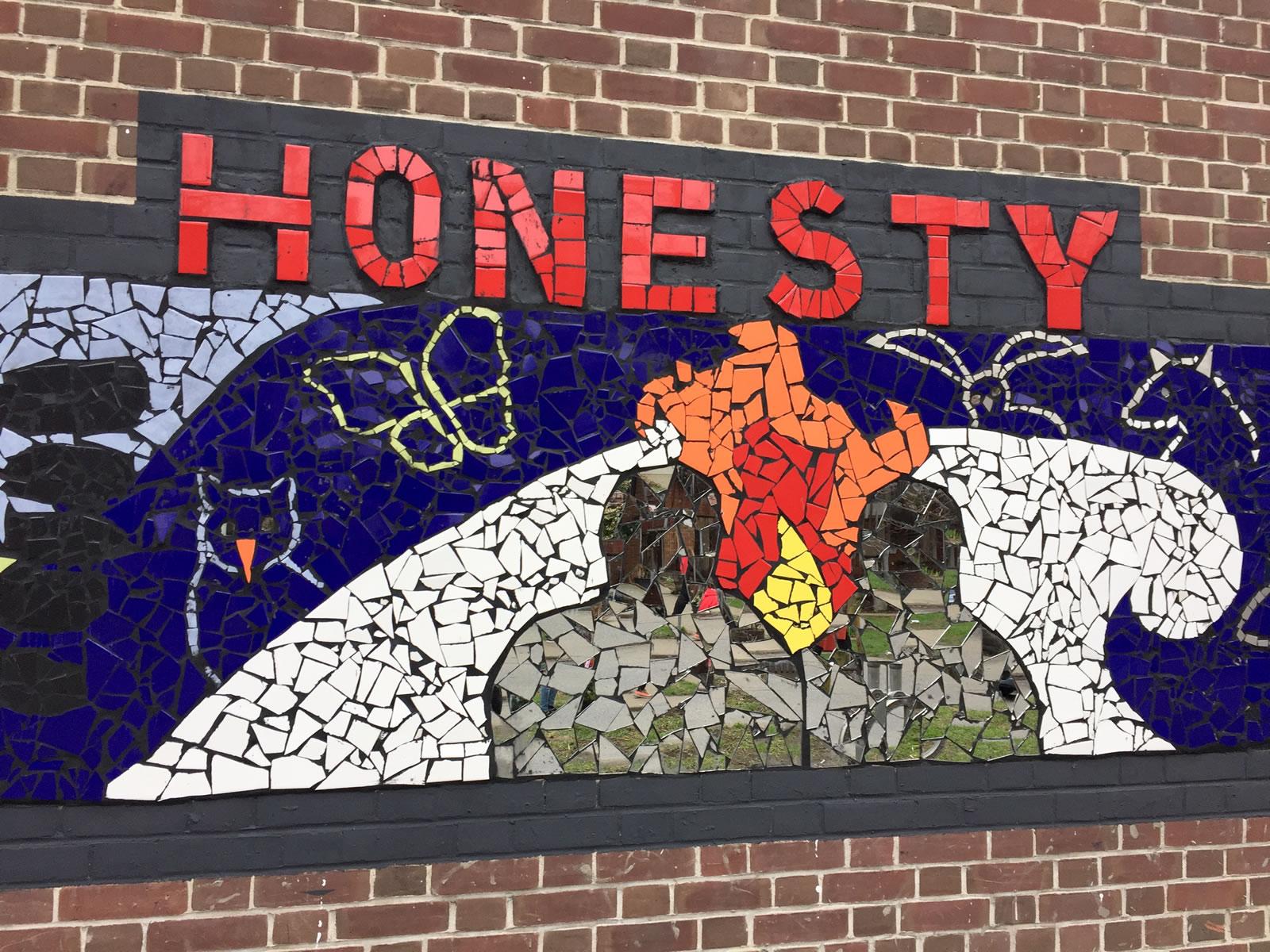 This is outside a school by Chantal Leblanc. It's a mosaic and some of the pieces are mirrors.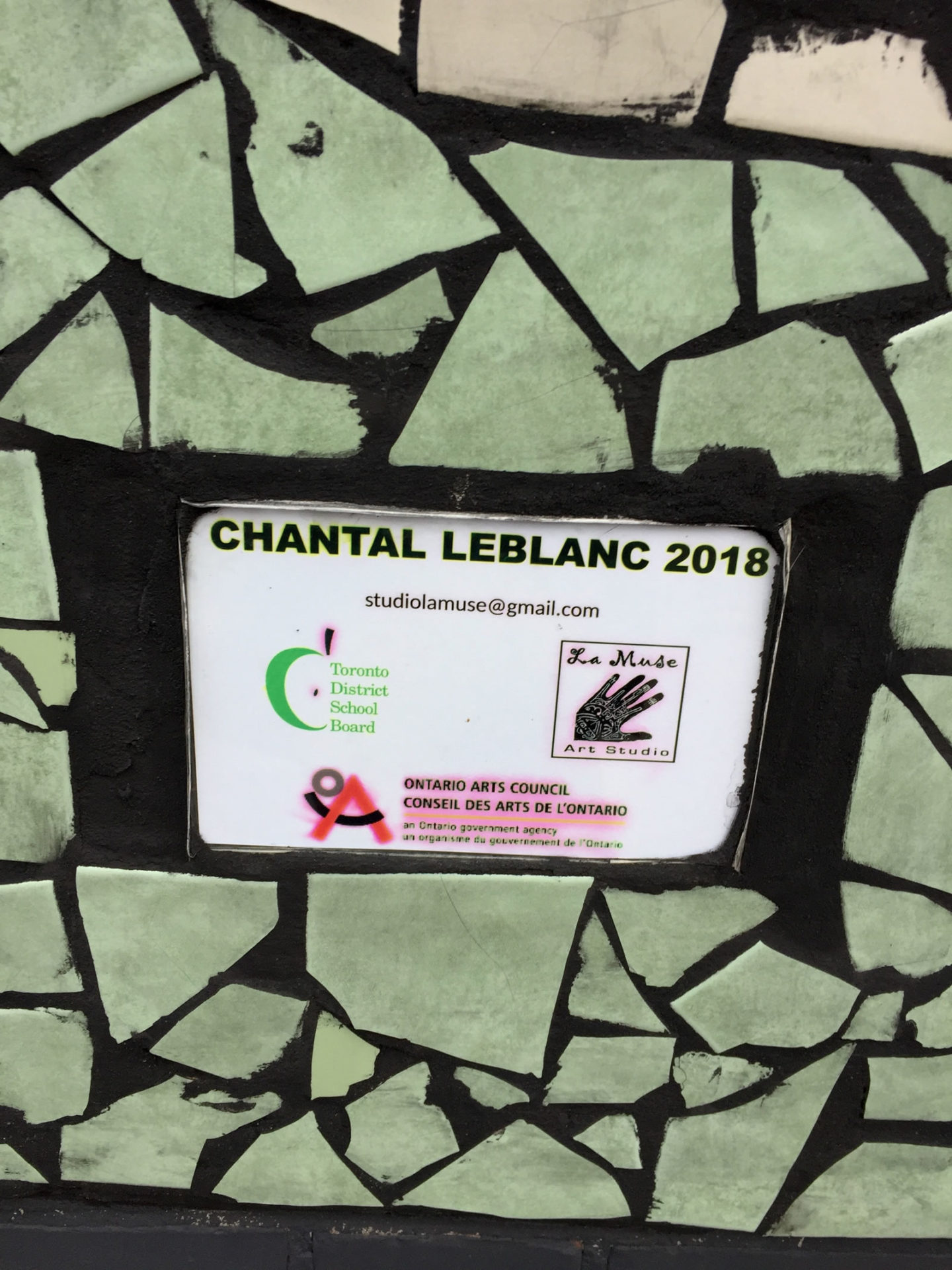 I found her website: "Chantal Leblanc creates light-filled abstract paintings that are powerful and life-affirming. She achieves an ethereal atmosphere through juxtaposition of soft strokes of muted colors with energetic vibrant hues."
This artwork depicts the Teachings of the Seven Grandfathers
Pole Art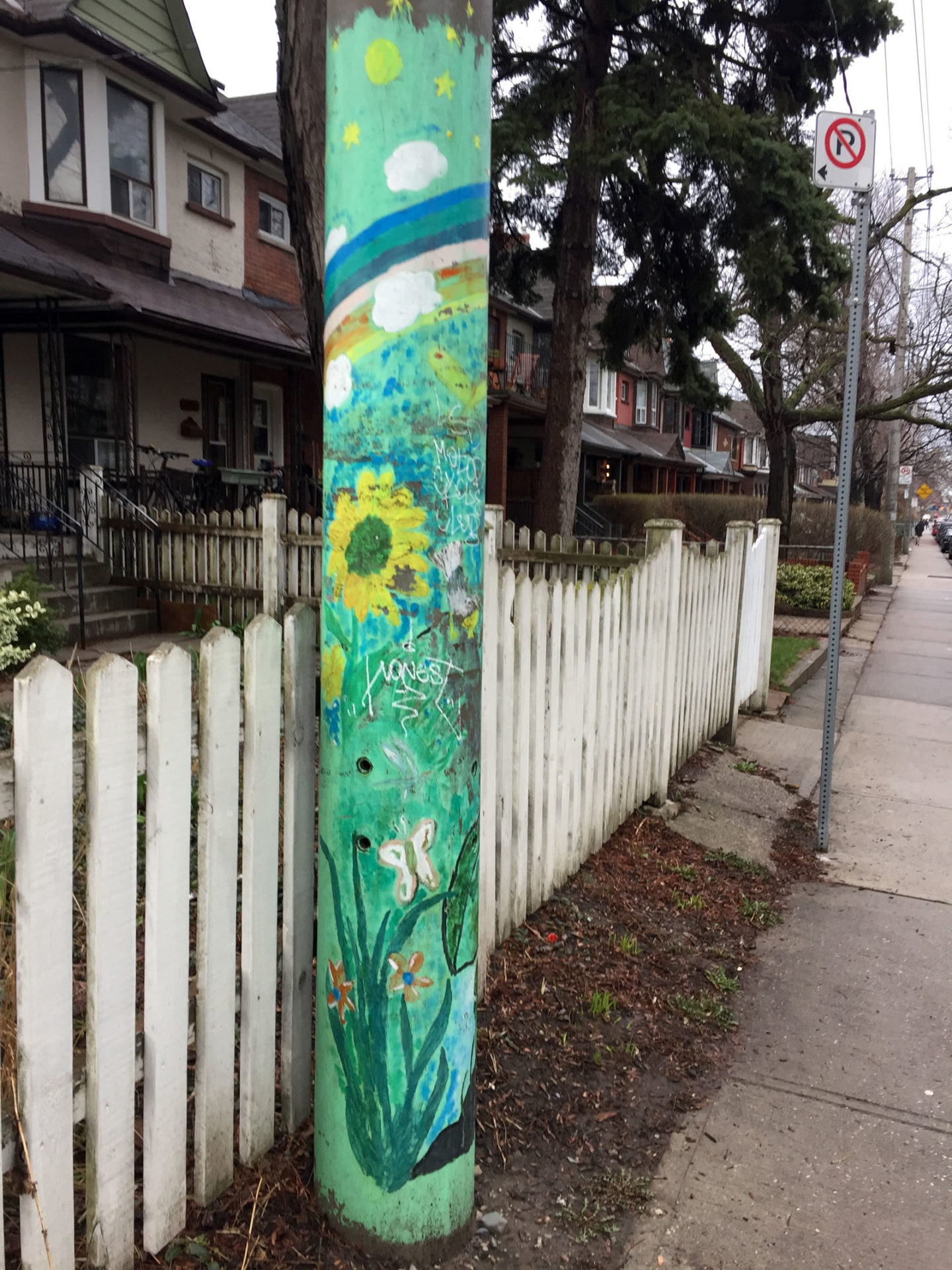 The pole across the school has been painted as well.
April 20
Toronto Graffiti Street Art Found Here:
Beach Mural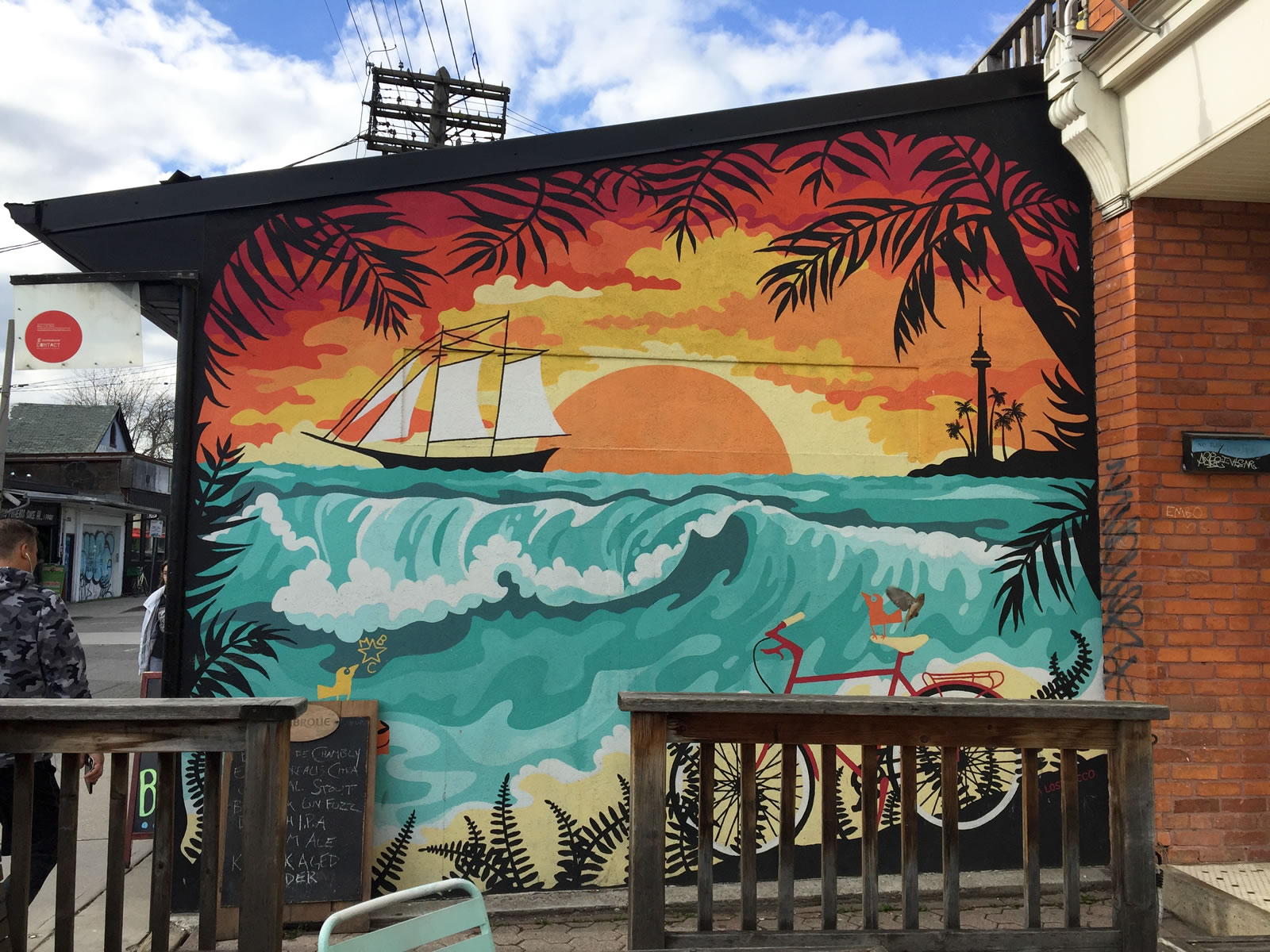 This looks so nice in the middle of winter. I don't know the artist.
Sloast Sticker Graffiti Art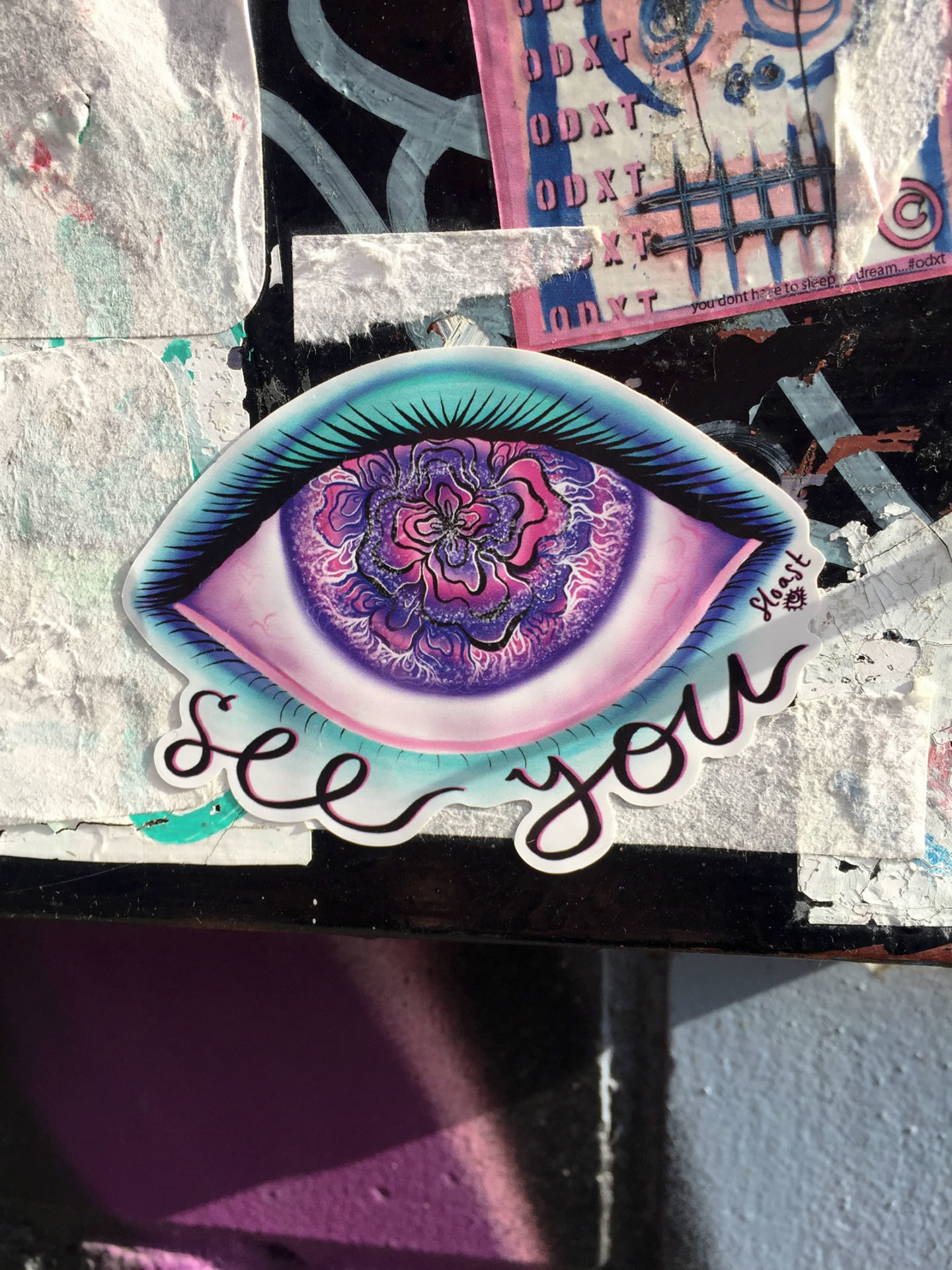 Wasn't sure if I posted this Sloast "See You" Sticker.
April 24
Toronto Graffiti Street Art Found Here: