Anya Mielniczek Interview:
Mural Artist Anya Mielniczek Interview. Showcasing her artwork photos + video tube clip conversation. She answered some of my questions as I caught up with her at ArtistProject !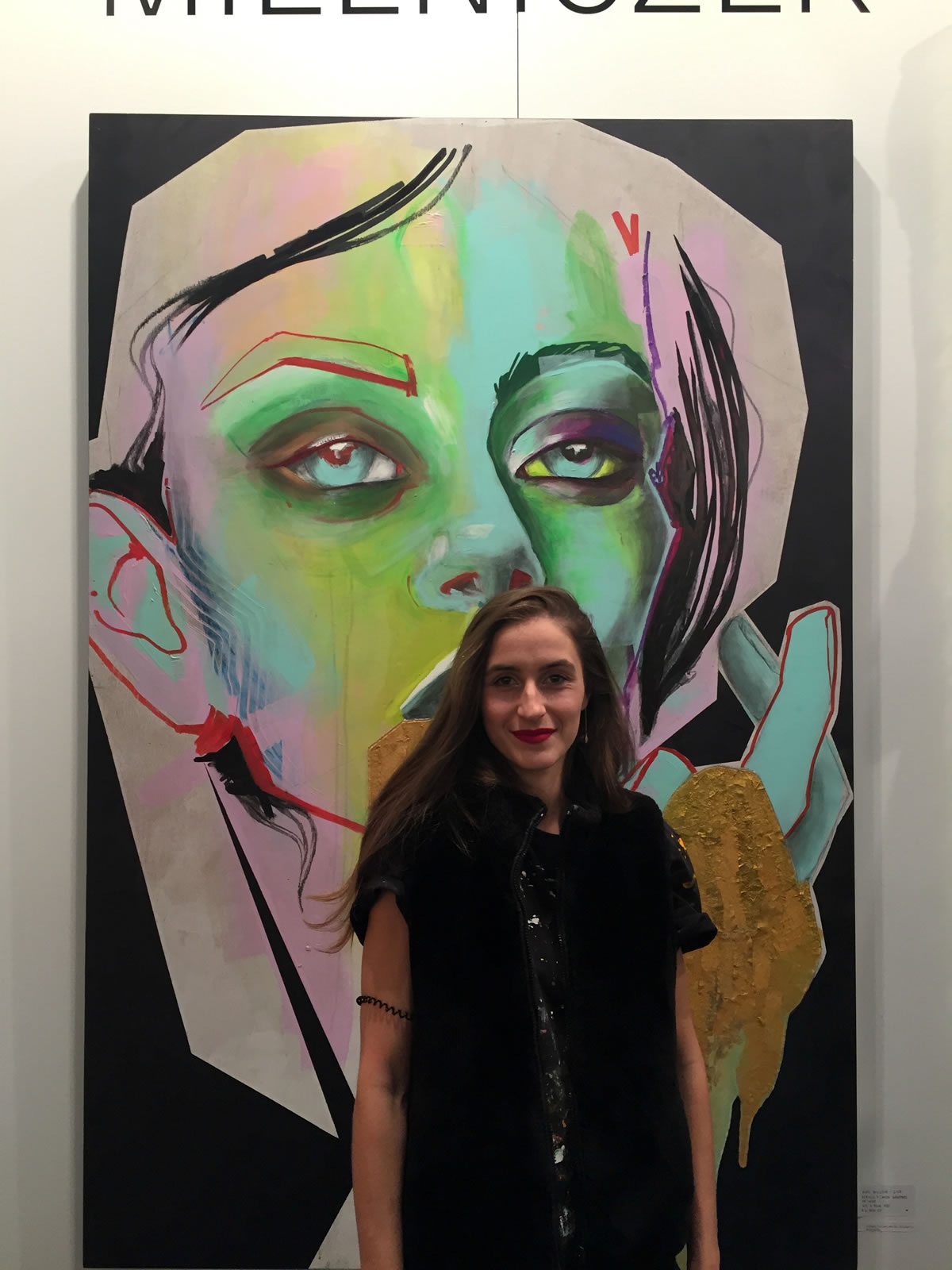 1) It says on your website " As a mixed-media artist, her work explores combinations of both fine art and street dirt mediums" because my blog is a street art blog I'm going to focus mainly on that aspect of your career.. but explain what you mean by "street dirt mediums" ?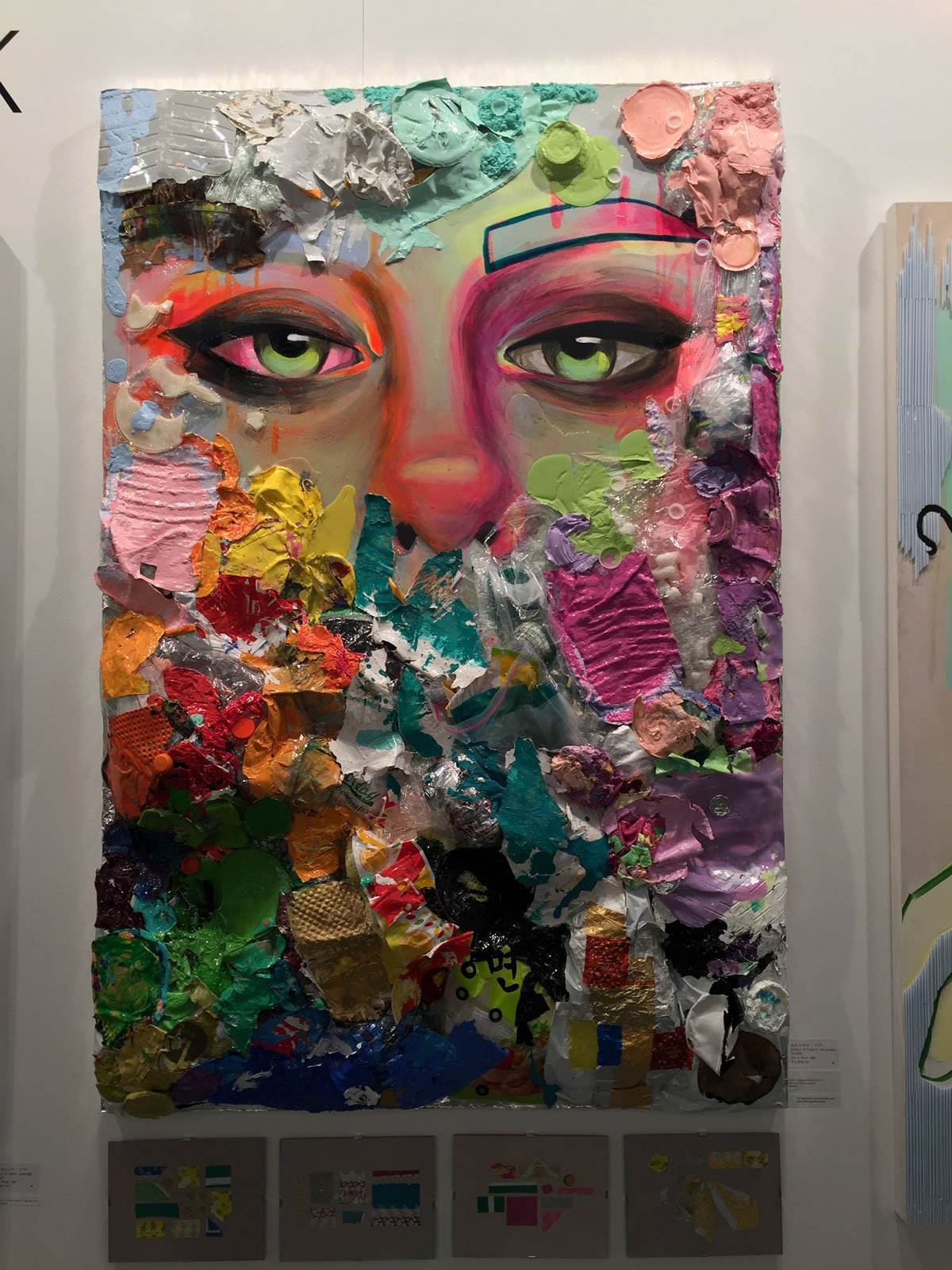 2) My first encounter with your art was the traffic signal box that you did back in 2015 with the roses — I think on Dufferin St? …. was that your first outdoor art project and if not … what was your first 'street art' project.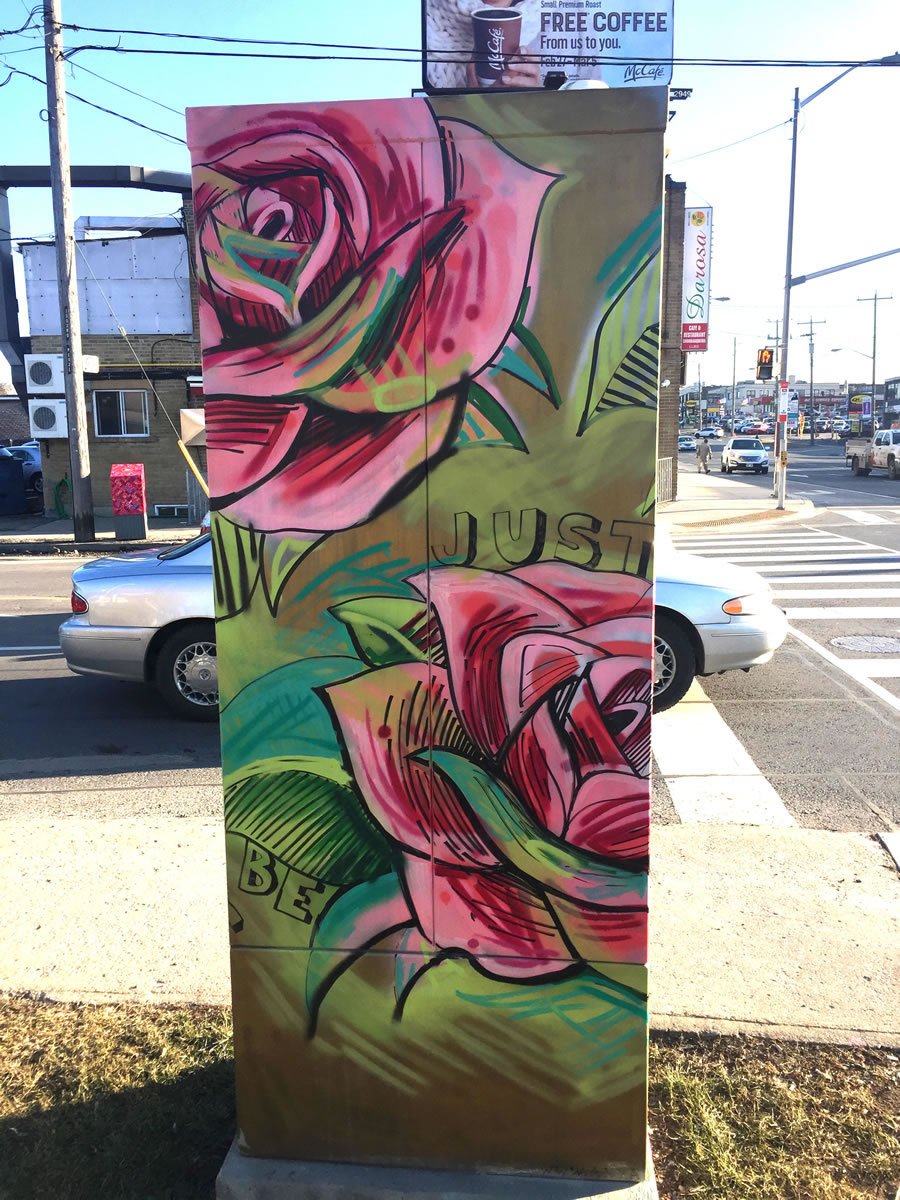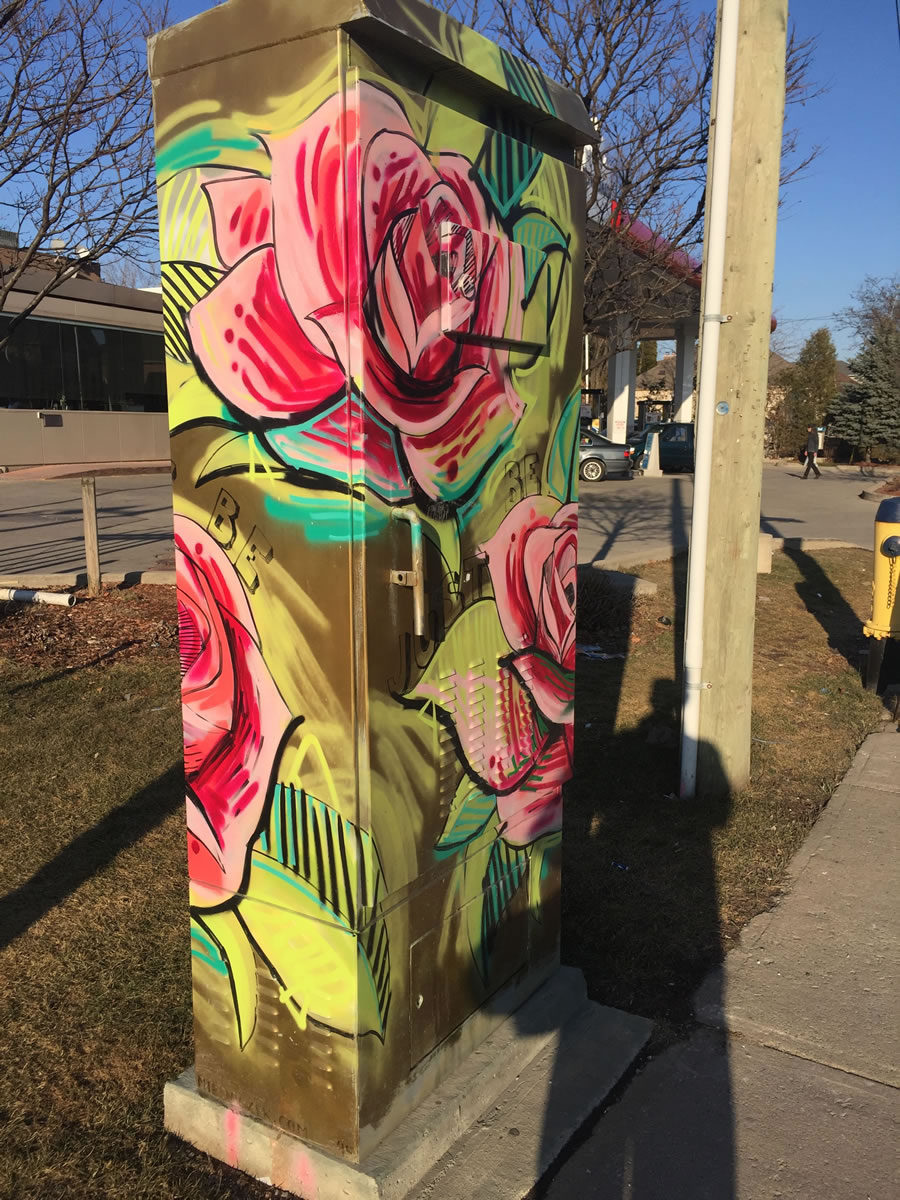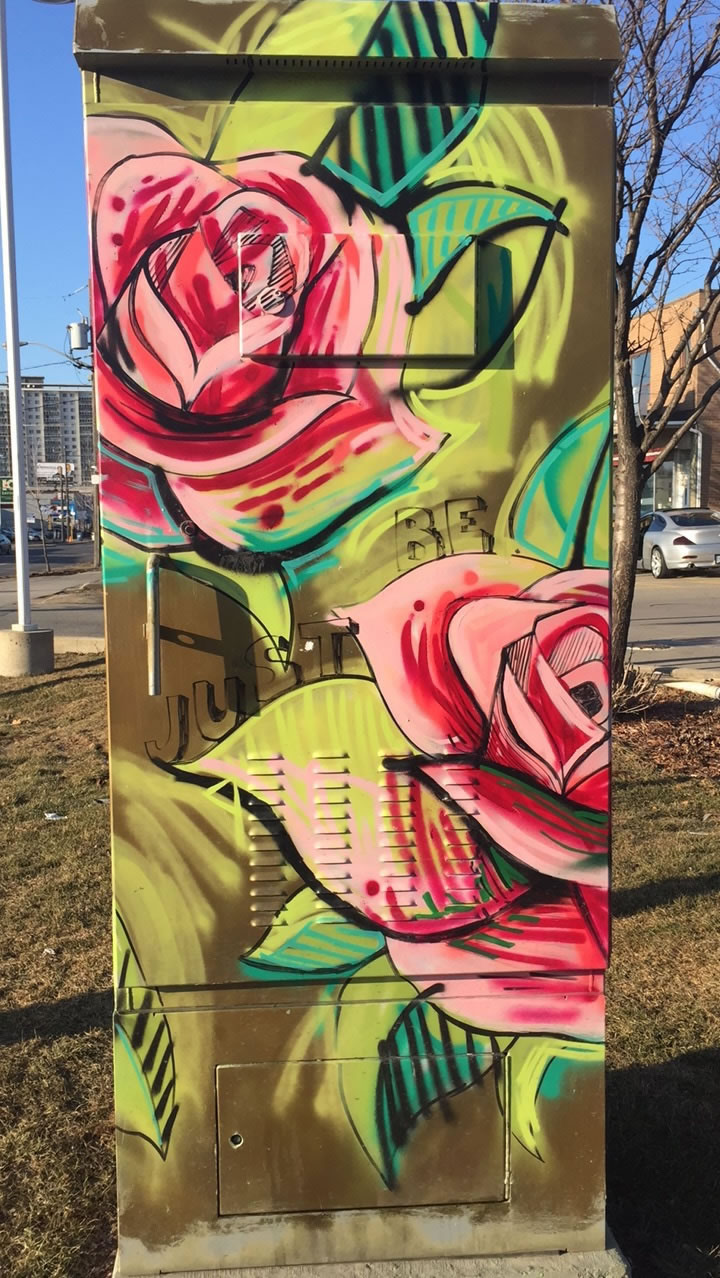 Toronto Street Art Graffiti Found Here:
3) How did you get into street art in the first place ?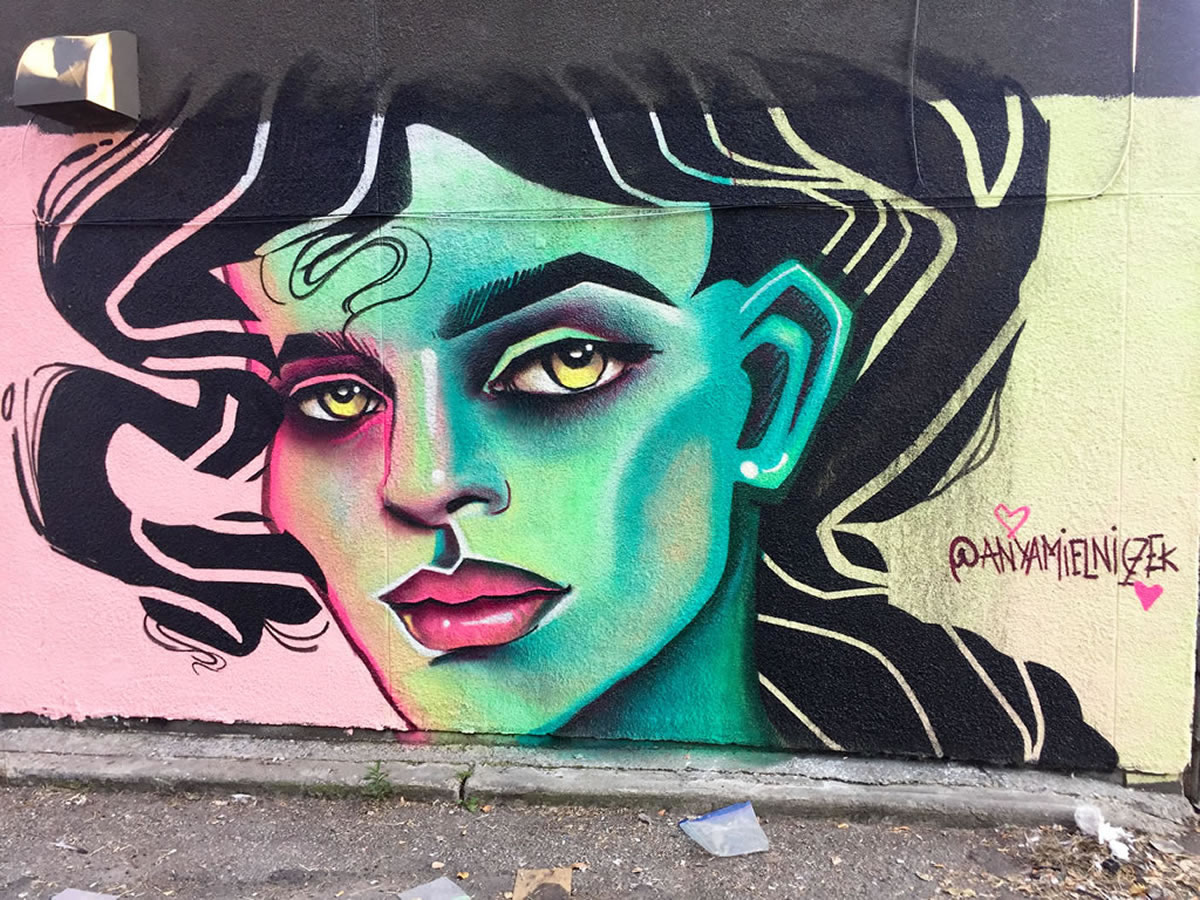 Toronto Street Art Graffiti Found Here:
4) You use lots of different mediums in your art but when I've seen you working .. you use aerosol .. is that more difficult to master than say a traditional paintbrush ?

Toronto Street Art Graffiti Found Here:
5) When you work outside what are some of the obstacles that you have to contend with ? I imagine the weather would be the biggest but are there any others…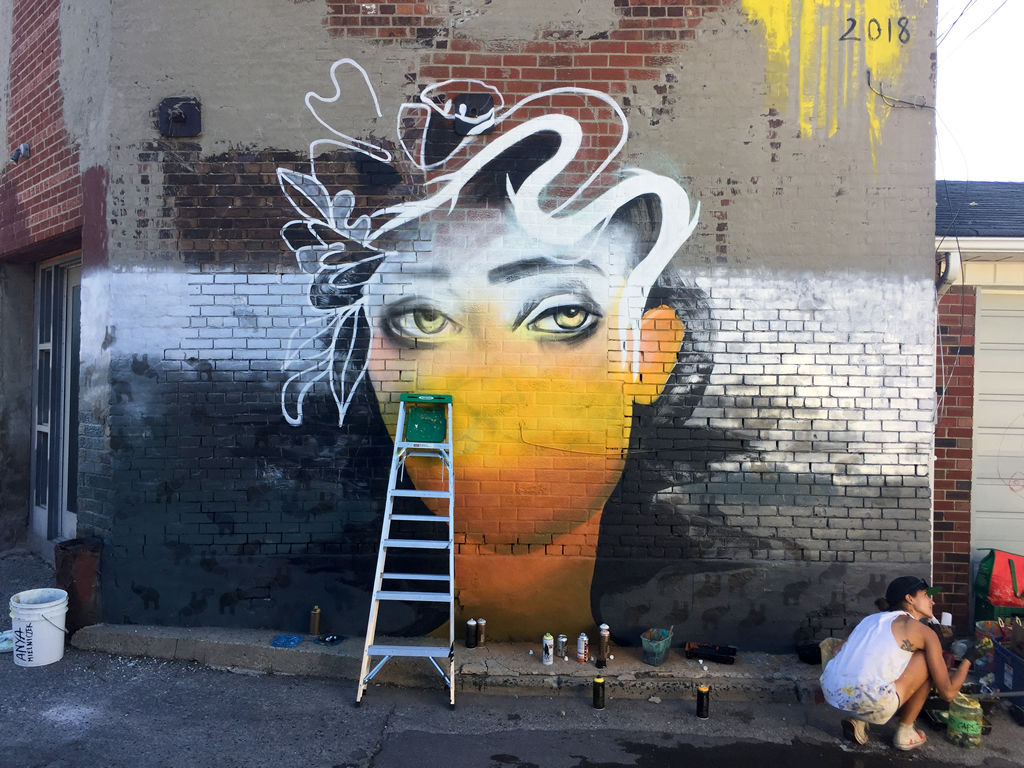 Elephant Mural by Anya Mielniczek
Toronto Street Art Graffiti Found Here:
6) Any interesting or unusual stories that you have to share when you have been painting outdoors ?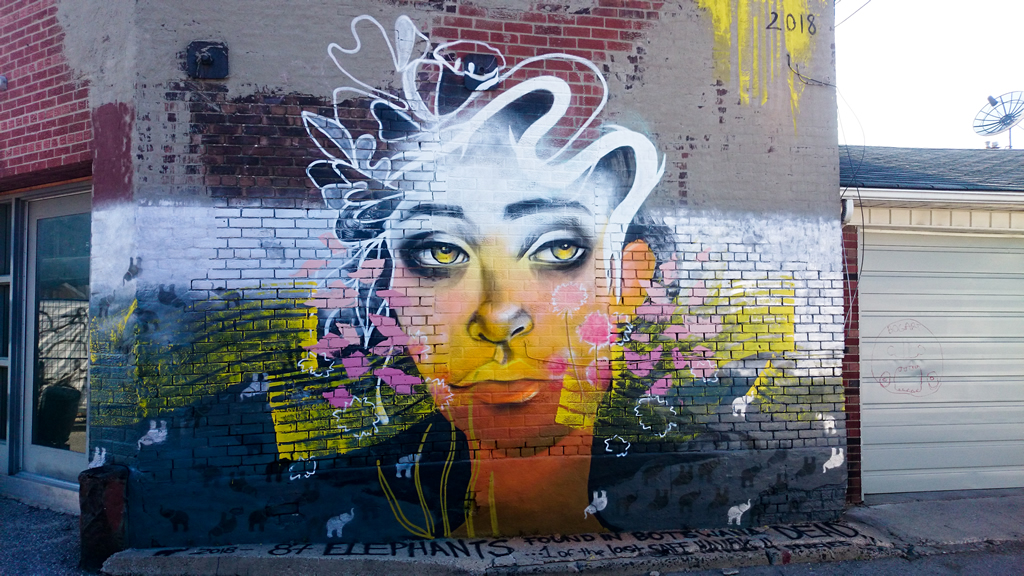 7) A lot of your art I've noticed deals with the environment.. even on your site it says "Inspired by waste, moody images and the treatment of our natural resources her pieces are emotionally charged, experimental and responsive to the time and place she's creating in."
On your Instagram you post about plastic and even here at this art show — you deal with plastic waste in your art.. Why is the environment such an important theme in your work ?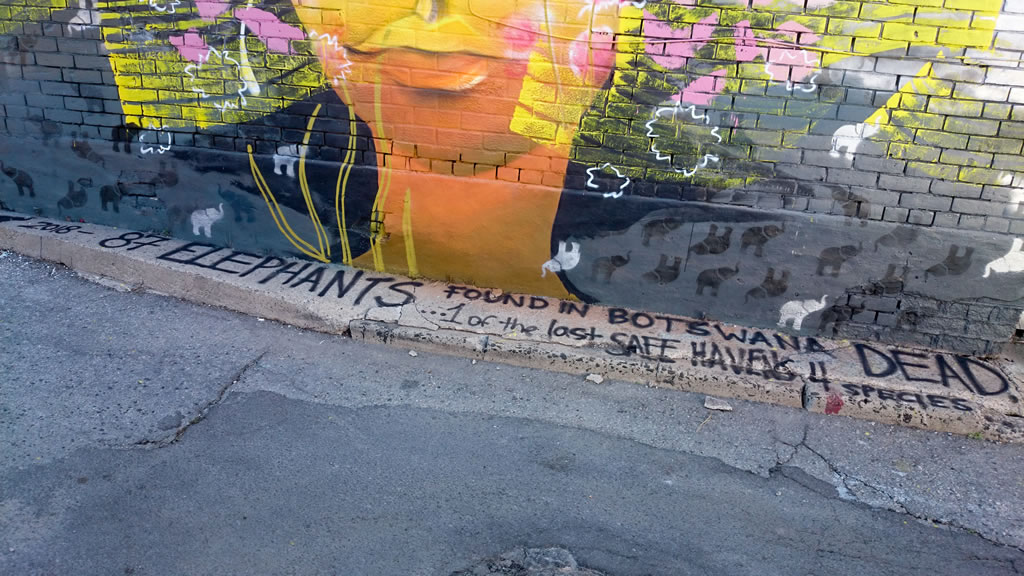 8) Being female in the street art scene must have certain challenges. Personally, it seems to be a very male dominated field. Would you encourage other women to get into street art? If so why.. and if not why ?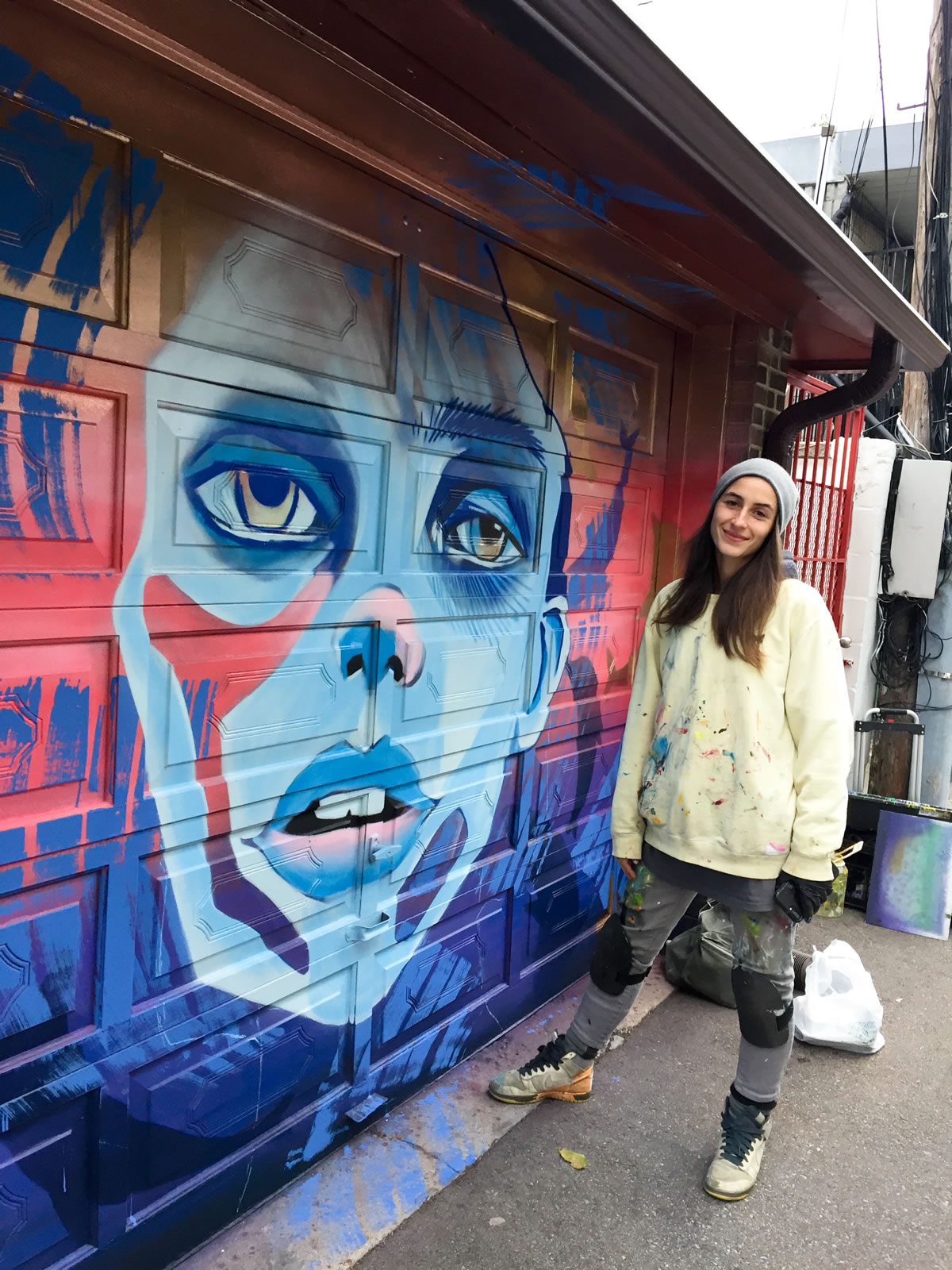 9) Who are your influences ?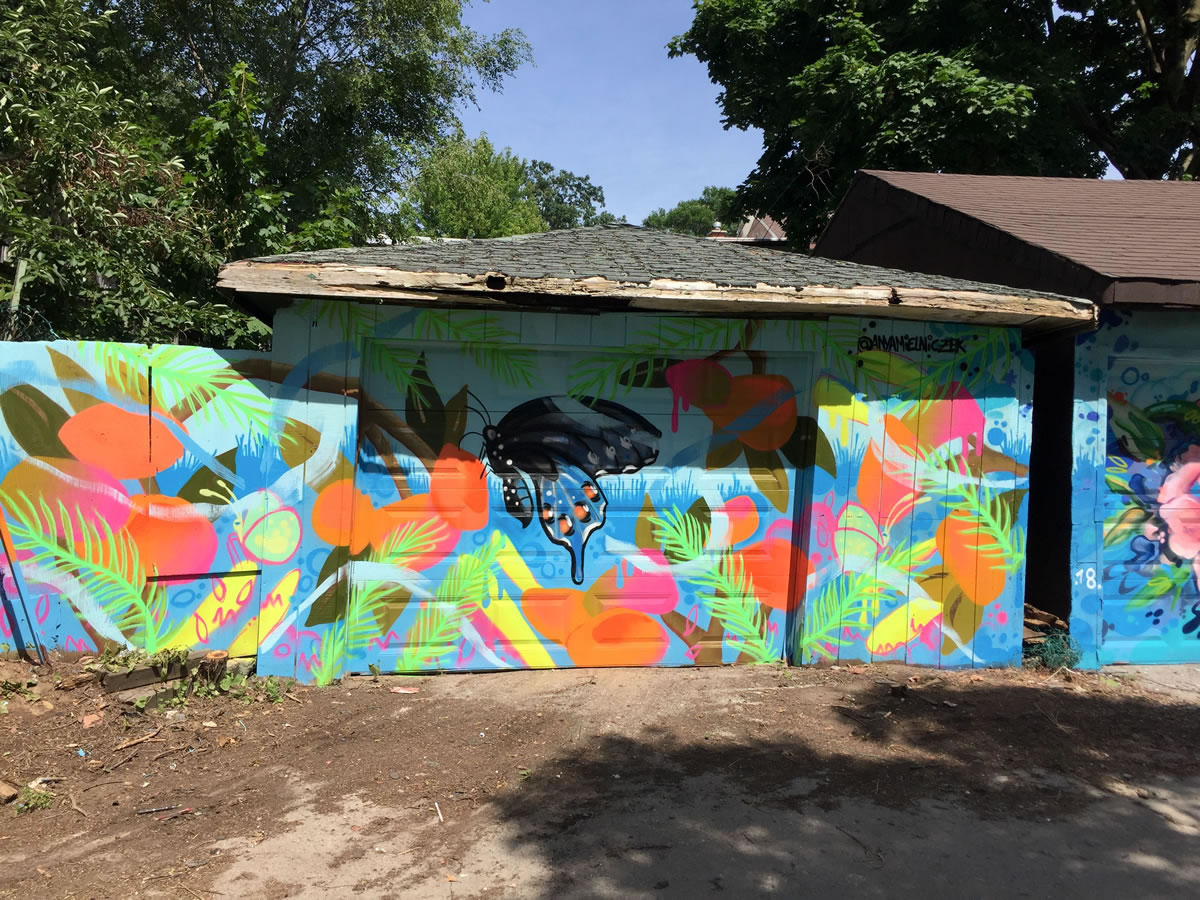 Toronto Street Art Graffiti Found Here:
10) Who have you influenced ?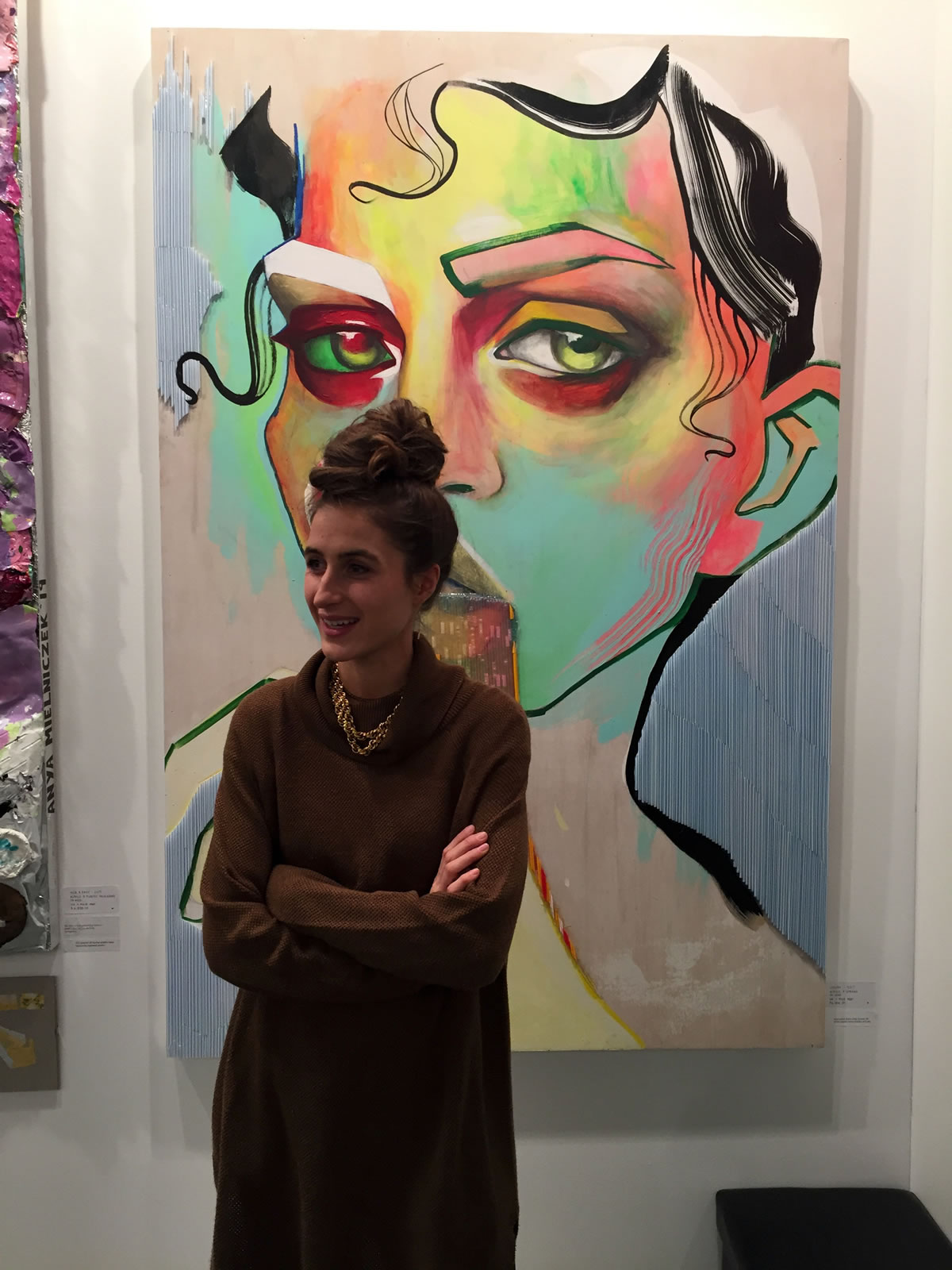 11) Where do you see yourself five years from now as an artist ? Do you have any long term goals that you hope to achieve by then ?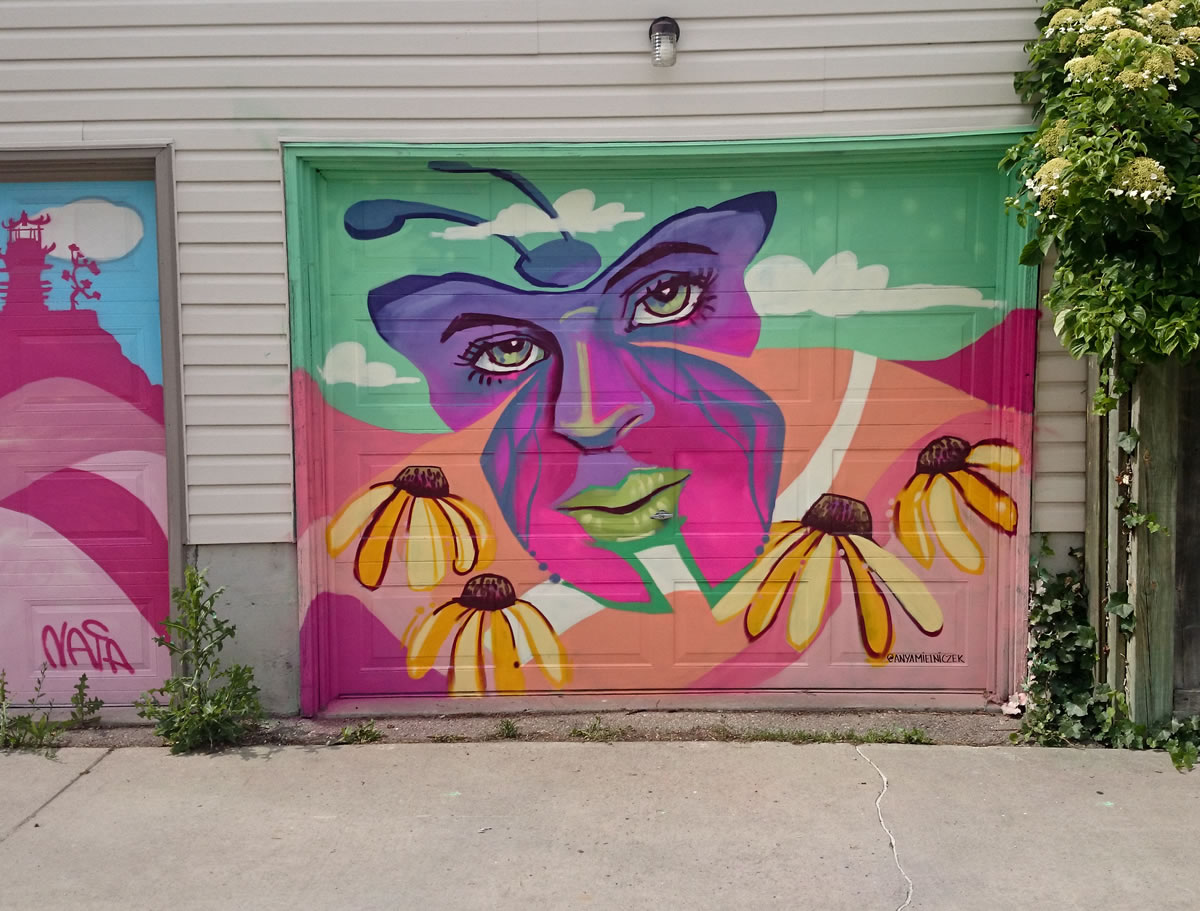 Toronto Street Art Graffiti Found Here:
12) What do you have coming up for this years mural season ?
Anya Mielniczek canvas artwork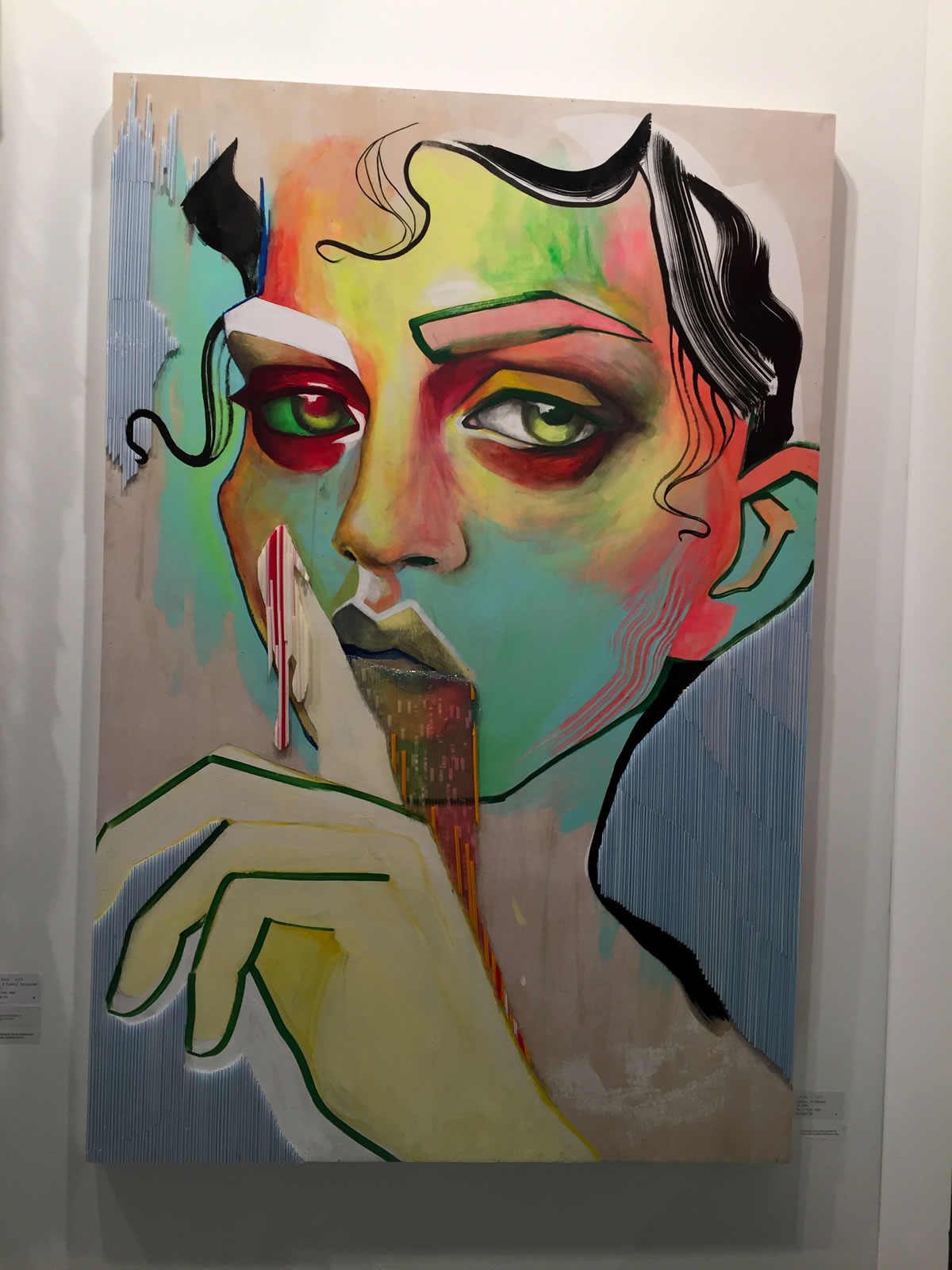 Toronto Street Art Graffiti Found Here: