Pony Mural Progression Artist KitKat
Toronto Graffiti Street Art featuring Pony Mural Progression by new Artist KitKat as I show development of her hand painted artwork on College St. West
🎨 by @illeatyouup_iloveyouso
"Kitkat Queer illustrator and maker🔮 "
This is a story about a pony. Well, it's a story about a mural with a pony.
Street Art Photos In Order.:
1) May 23, 2018 – 7:47 pm
I was walking by this hair salon called "The Proudest Pony" @proudestpony I noticed a woman working on a wall. This is her – KitKat
2) May 30, 2018 – 7:57 pm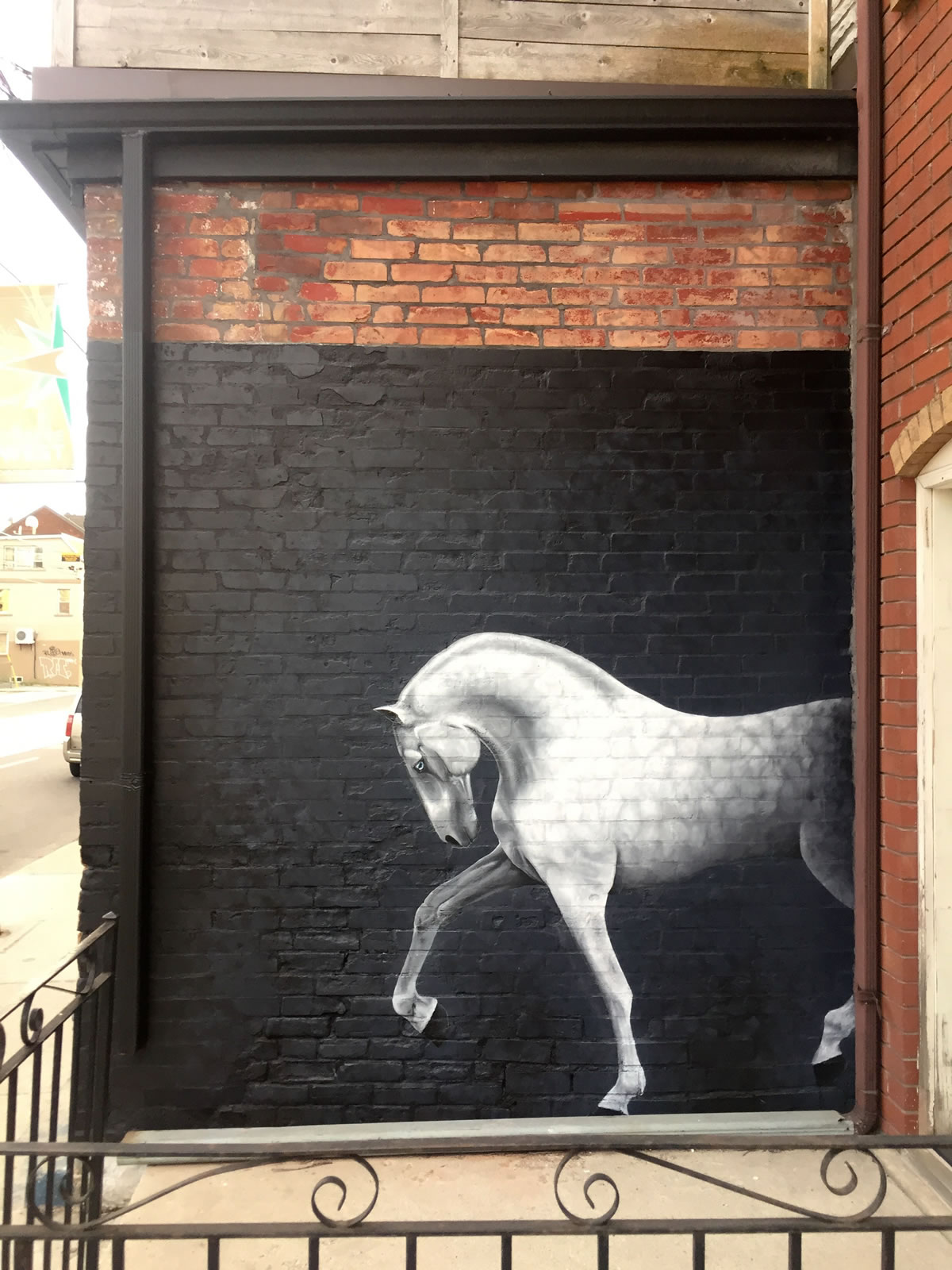 A week later and there is that pony again. But no KitKat !
3) June 1, 2018 – 4:32 pm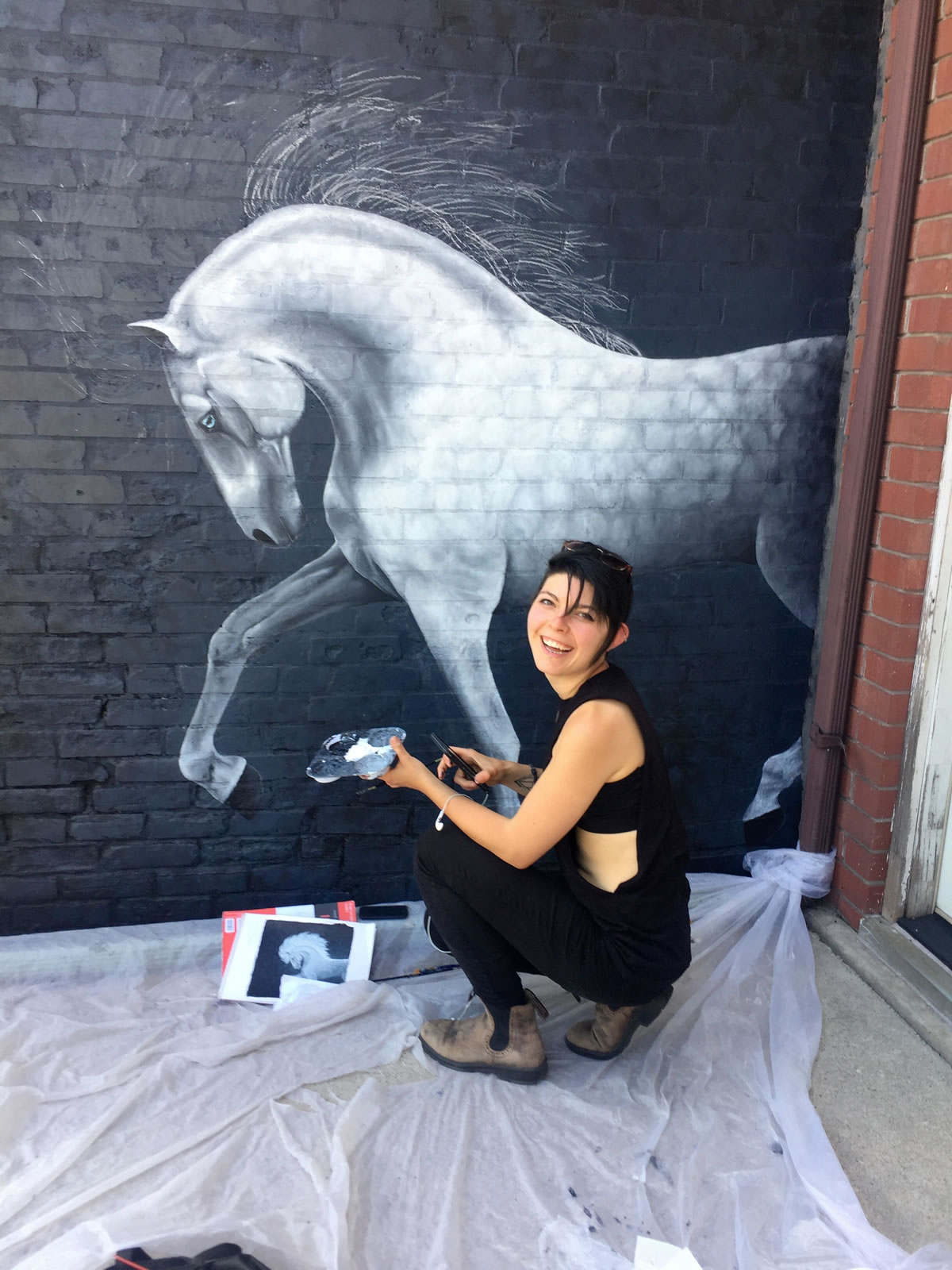 Then, I talked with KitKat some more and got her to pose – she kindly obliged.
And she posted on her Instagram that very same day:
"re-mane ✨ WIP. I don't think I've ever enjoyed working on a project more than this. Forever grateful for the opportunity ✨"
4) June 8, 2018 – 7:55 pm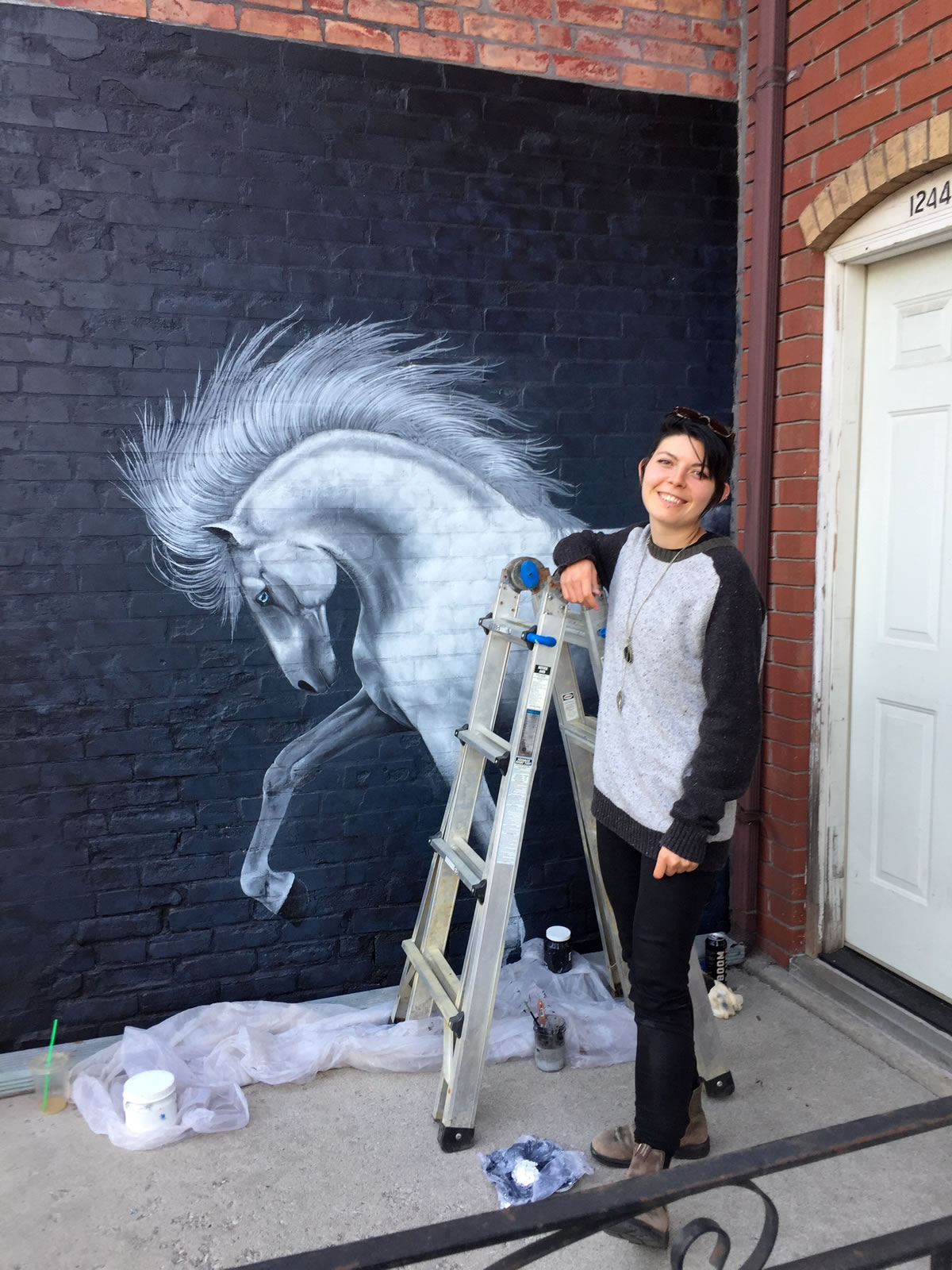 About a week after that.. she was still working away and we chatted some more.
5) June 11, 2018 – 8:11 pm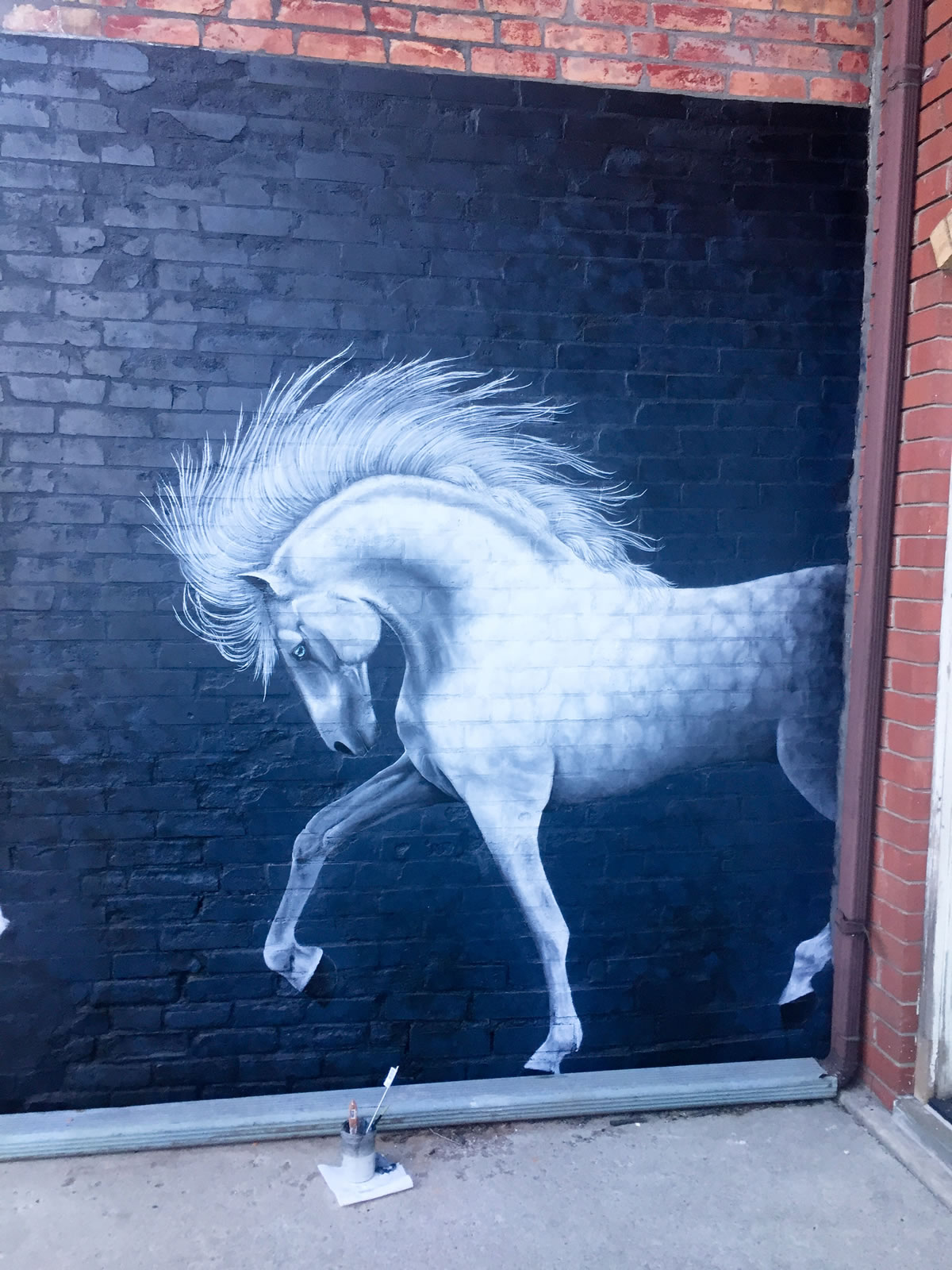 I found out later that she was working on this mural after work. Which, it why I would always see her in the late afternoon ! Ah ha !
6) June 15, 2018 – 6:20 pm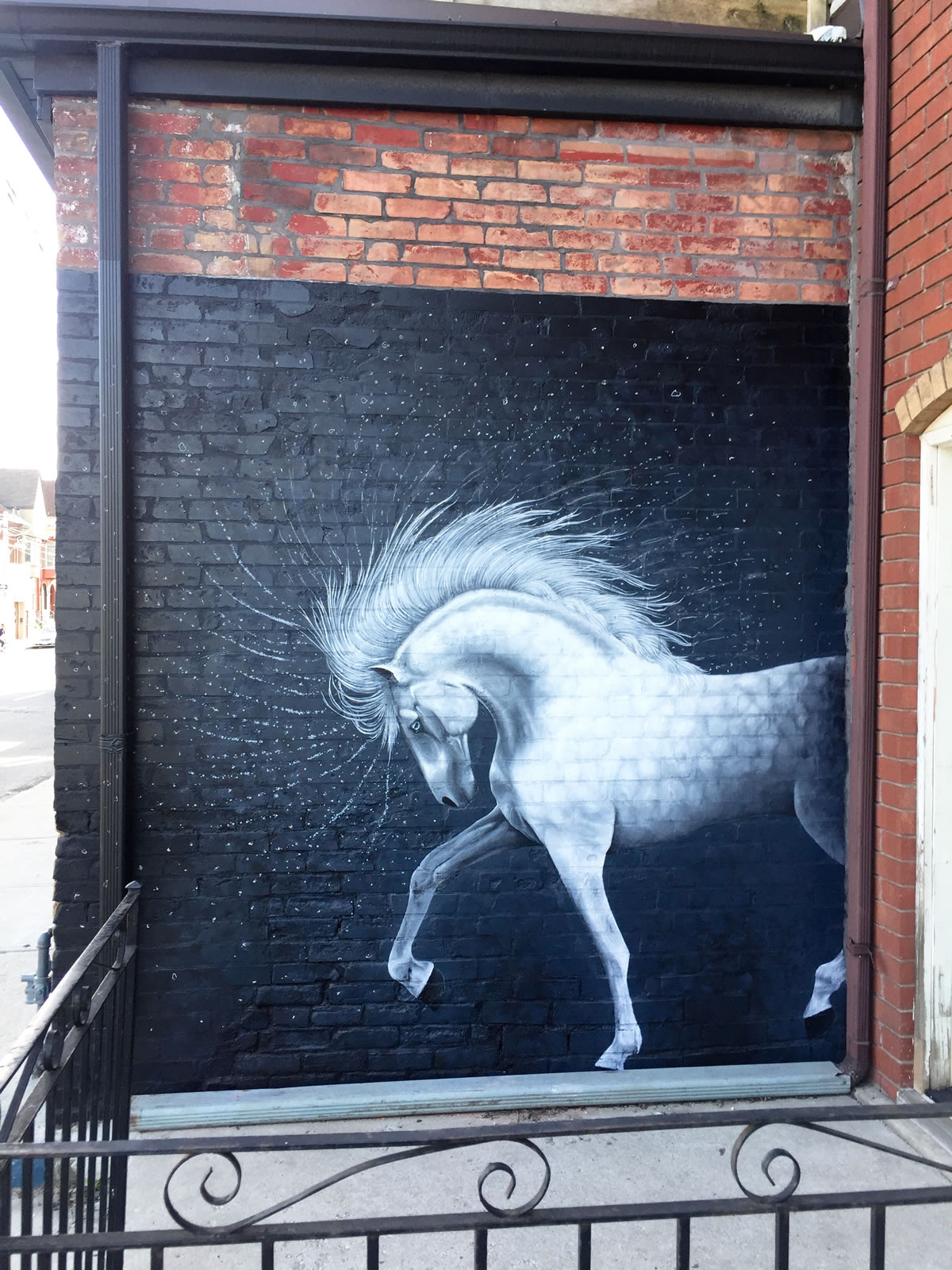 She kept adding details every time I would pass by.. sometimes I would see her.. sometimes I wouldn't.
7) June 19, 2018 – 7:14 pm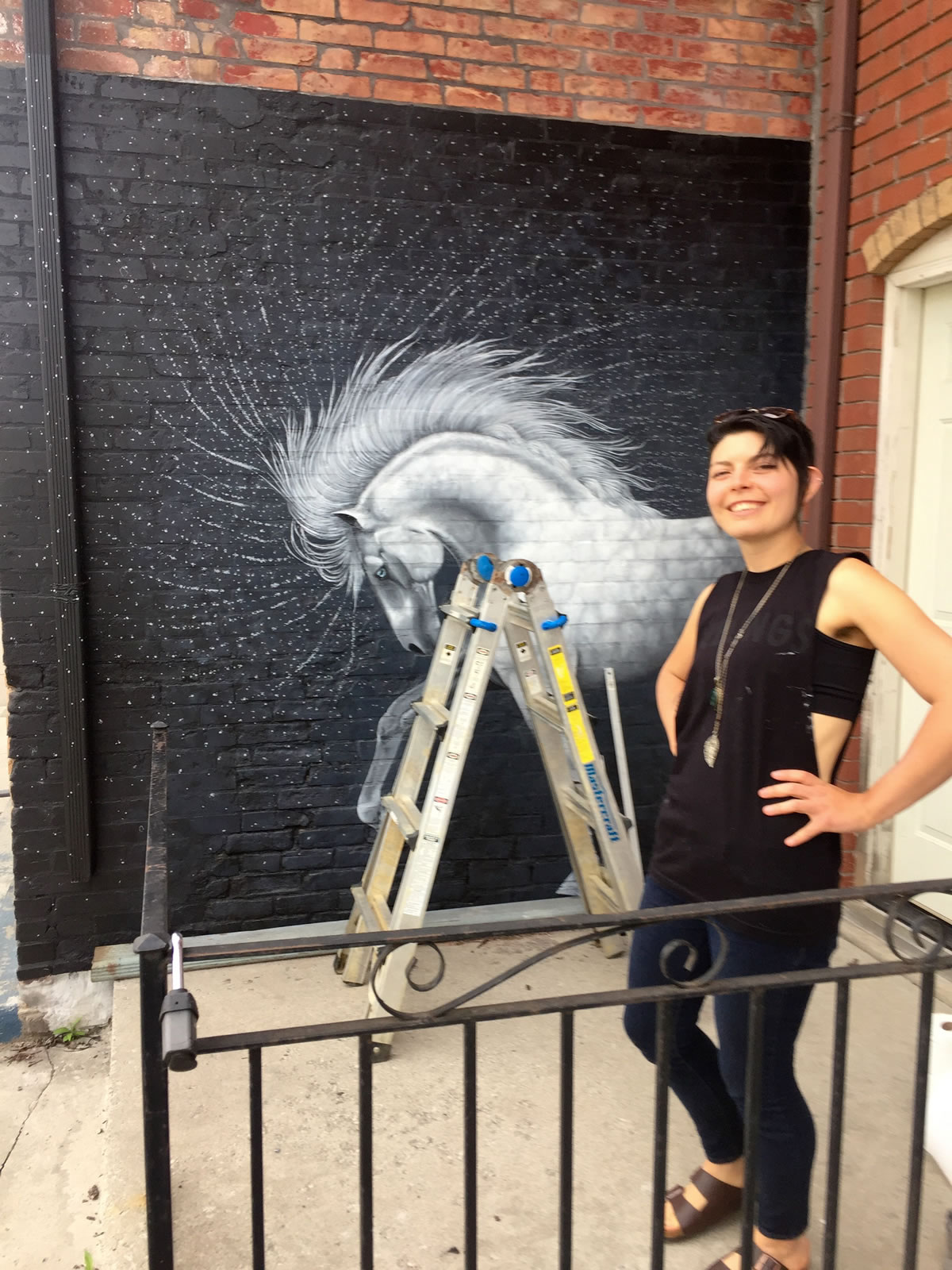 I felt bad taking so much of her time.. but she always managed a smile.
8) June 29, 2018 – 6:52 pm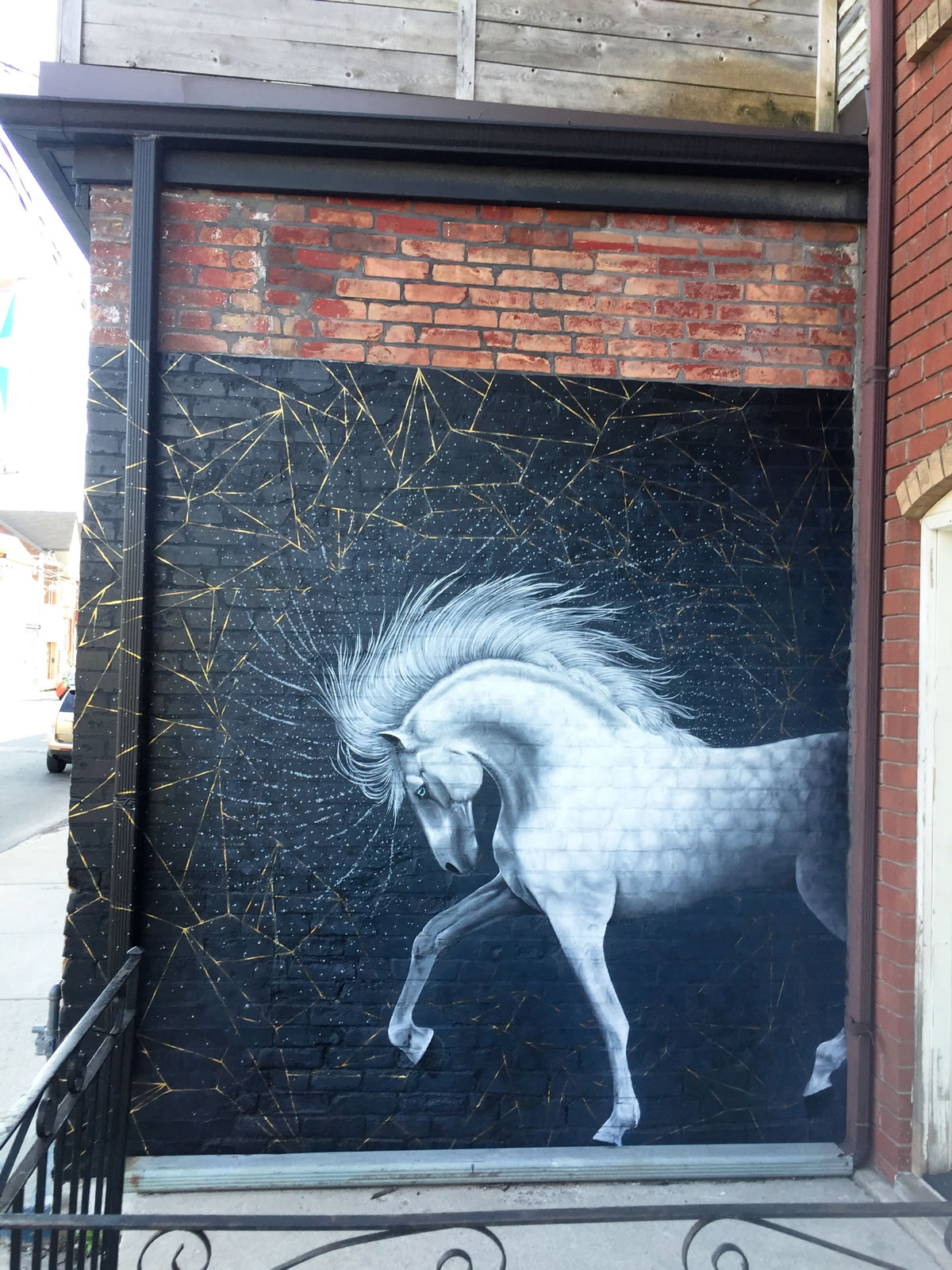 I thought it was complete but she was still adding more details to the background.
9) July 15, 2018 – 5:41 pm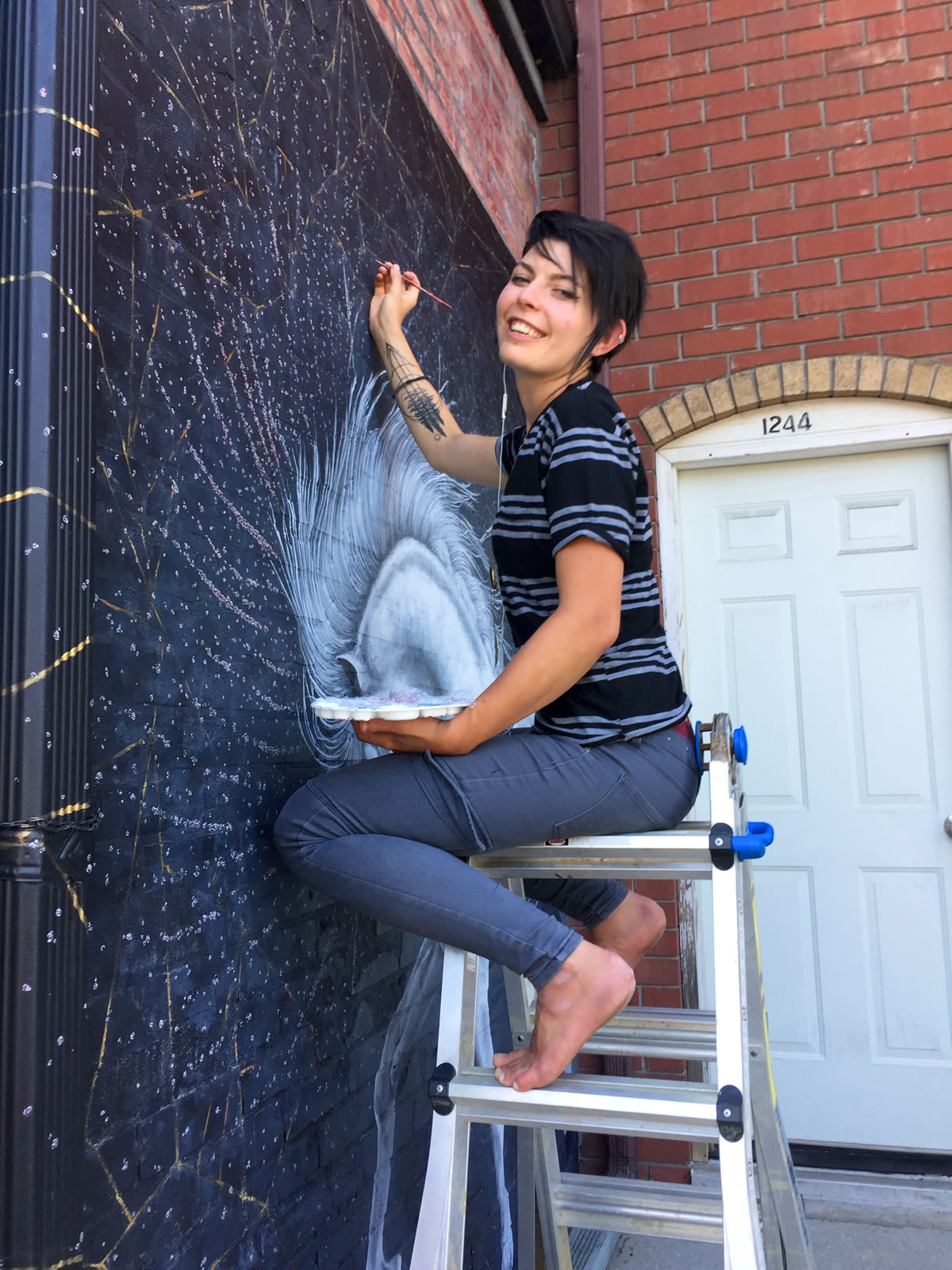 Then, I think this was the last time I saw her on what I remember was a very warm day. Sometimes, when I would walk by here there would be a small audience watching her painting.
10) August 25, 2018 – 5:22 pm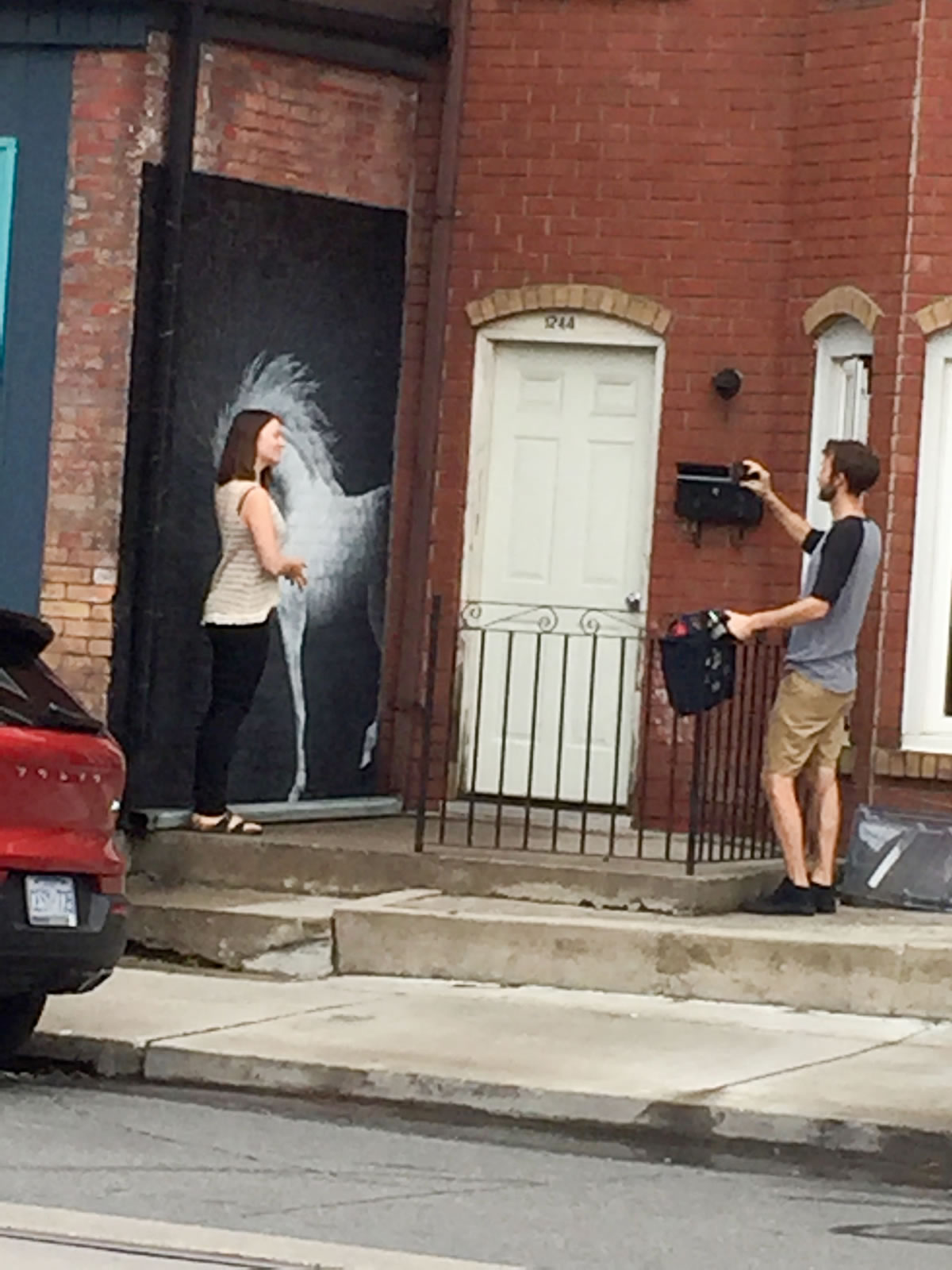 Interestingly, later in August I was walking on the other side of the street; I saw this woman posing in front of this mural. I am guessing that was her Instagram husband.
January – 20
Then on KitKat's Instagram she posted:
"So. I have no idea why I haven't posted this yet. I finished it during the summer and I couldn't be more grateful for having had the opportunity. Every second I stood in the sun to chip away at it and chat with passerby's was an absolute pure joy. Proudest pony. "
March – 4
Then on my Instagram I posted
So, I have no idea why I haven't post this yet ! It was great talking to Kitkat and watching this mural progress ! Thanks for brightening up the neighbourhood with your "Proudest Pony" !
Toronto Street Art Graffiti Found Here: