Troy Lovegates Working on Silo Mural in Liberty Village Toronto live video & candid photo. He is street artist inspired by graffiti back in 1988
Troy Lovegates Working Silo Mural
That would be @troy_lovegates working on his silo around the other side of the same building as my previous post. He is painting all of this with a paint brush – I couldn't believe it. It takes hours and hours. Really amazing. He saw me recording and gave me a wave with the brush and resumed his work. I said something like "Wow.. that's really cool" lol
From his site "Canadian born Troy Lovegates began painting on the streets in 1988 after noticing graffiti on the buildings in Toronto that would magically appear overnight. " From his gallery he also does woodcarving that he paints on. He has a unique style using a lot of human characters in his artwork – like this.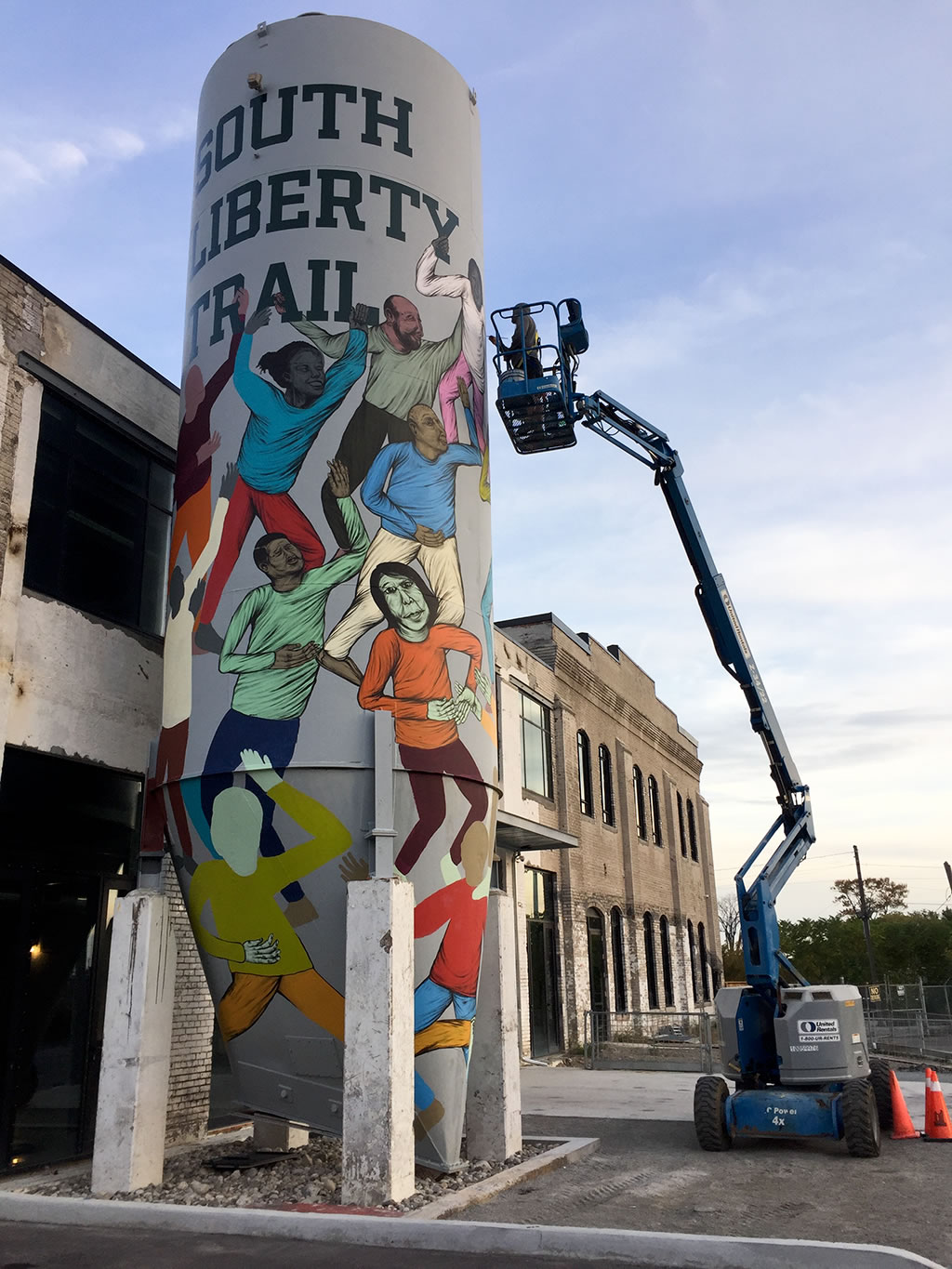 I did a little digging around about this project. Back in March of this year @muralroutes (member-based not-for-profit arts service organization dedicated to the creation, development and promotion of public wall art.) put out what they call a "Request for Expressions of Interest for Mural Artists" deadline was April 24 2017.
This space used to be a bread factory & that is what these silos were used for. This building has been converted into commercial office space. Basically, they are repurposing the entire area by adding landscaping, lighting and they needed some art. These silos have been placed to be markers on a short walking / bike trail through the area.
From their original 'request' its says this: "We are inviting artists to create super graphics on the silos so that they become art installations as well as industrial artifacts. Designs should be colourful, contemporary, edgy and smart. They should be
guided by the general theme of "New ideas in old buildings"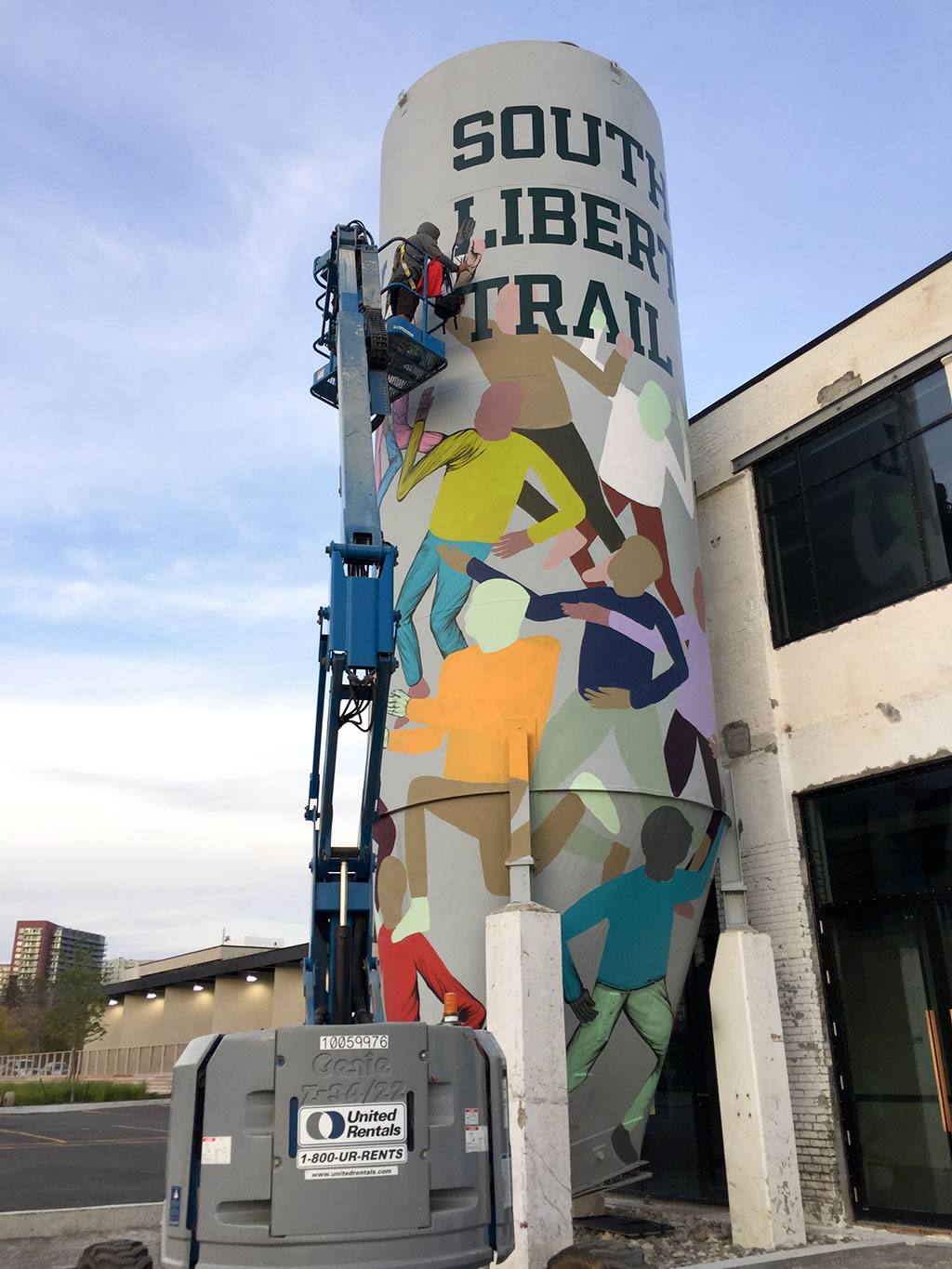 They had some other requirements as well… they had to be professional Canadian artists. The artists had to have been working on outdoor murals for the last 5 years. They also needed a "Working at Heights" certification to be eligible to apply.
In return the artists get a fair bit of money.. but as you can see — its a fair bit of work. Out of town artists also get accommodation and travel expenses provided – as well as a per diem. The paint and equipment is supplied as well.
Amazing Artwork by Amazing Artists
Toronto Street Art Graffiti Created at this Location