Toronto Street Art Graffiti by Alex Bacon Birds Nest Mural for Mural Routes in Liberty Village. Here he is live working on the details of the blue eggs
Alex Bacon Birds Nest Mural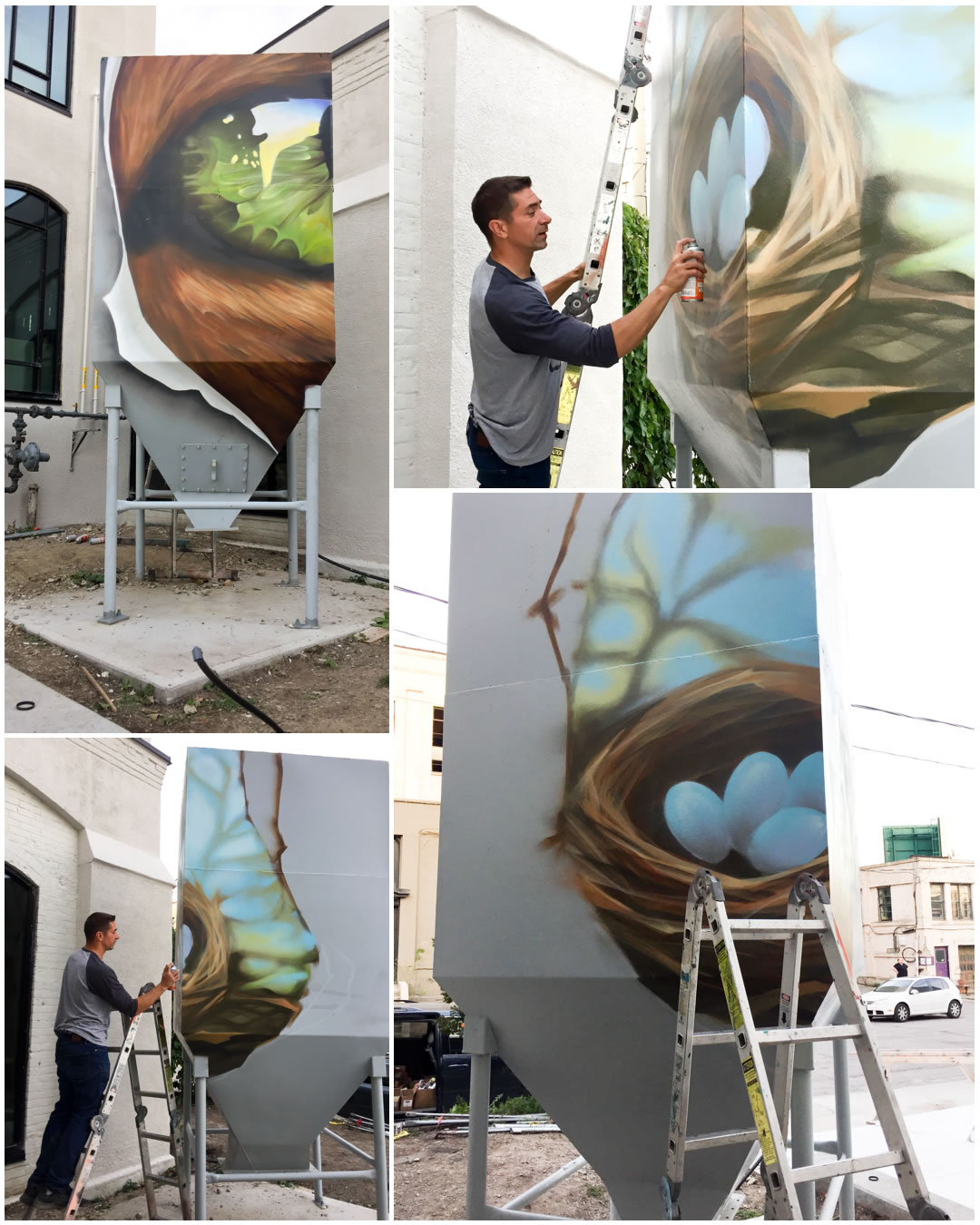 Alex Bacon aka @vizsla_bacon doing some finishing touches on another mural late last night. I managed to catch him just before the sun was setting. I didn't recognize him right away.. I didn't see his dog that is always by his side. His dog was in the car waiting patiently… (and that is what is instagram name comes fron — Vizsla is a dog breed.)
He did another larger mural — a tall silo for @muralroutes that I will post later. But figured I would post this first as its interesting to watch an artist working. The photos aren't the best as the light wasn't the greatest at that time of day. But it gives you an idea.
Clockwise from Upper Left..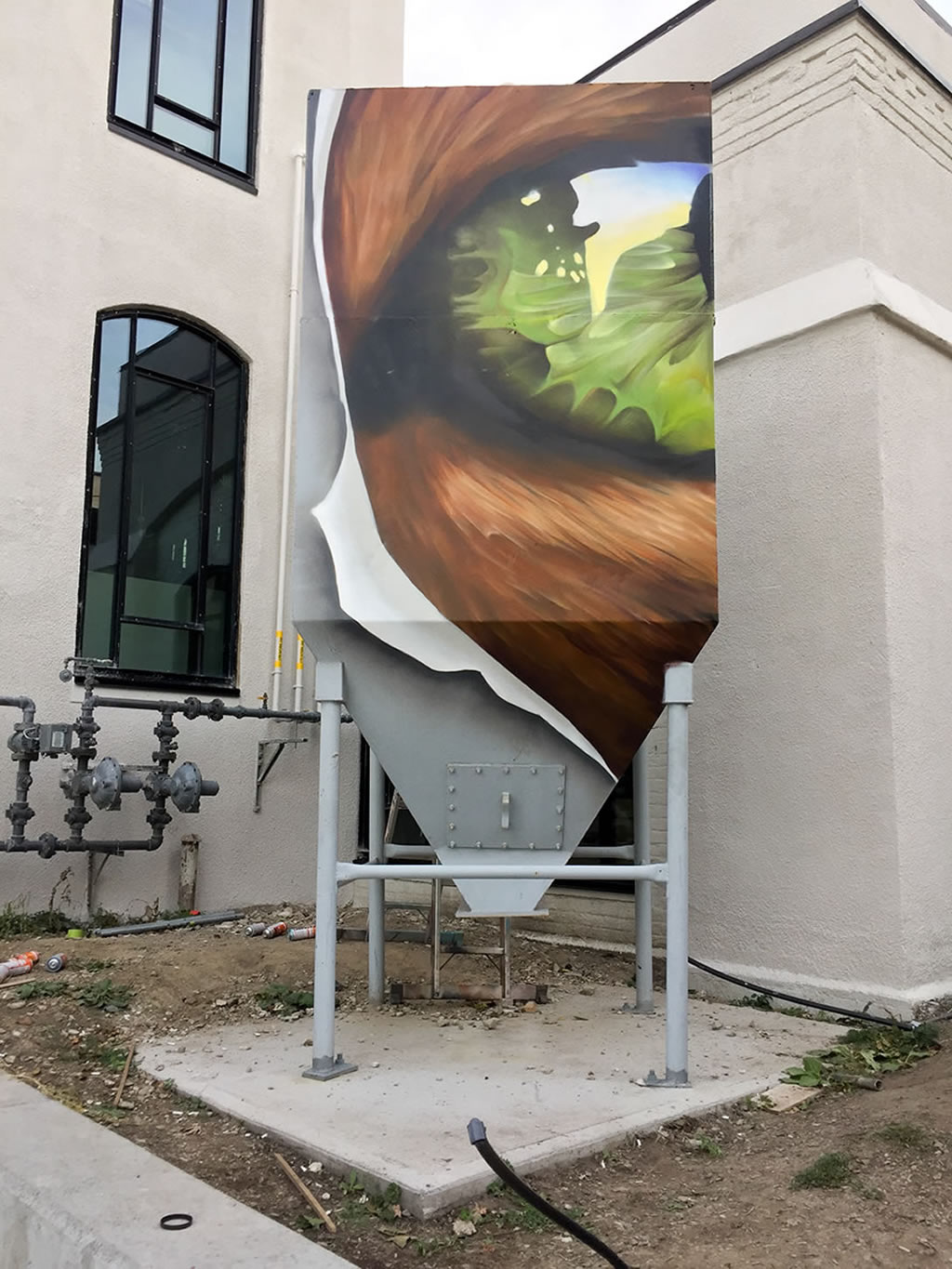 a) That is the front of the mural.. its at an entrance to a building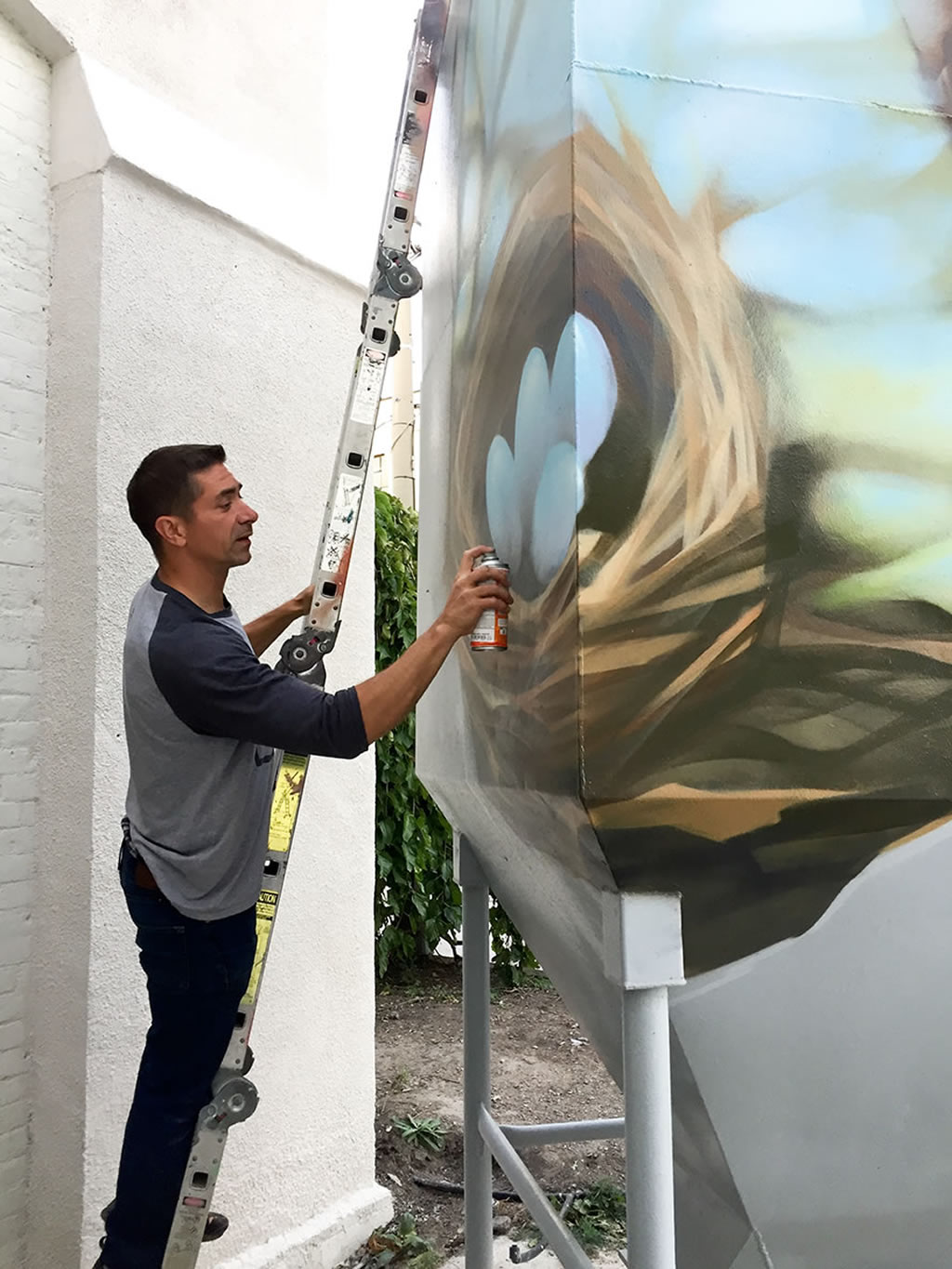 b) He was working on the blue eggs inside a birds nest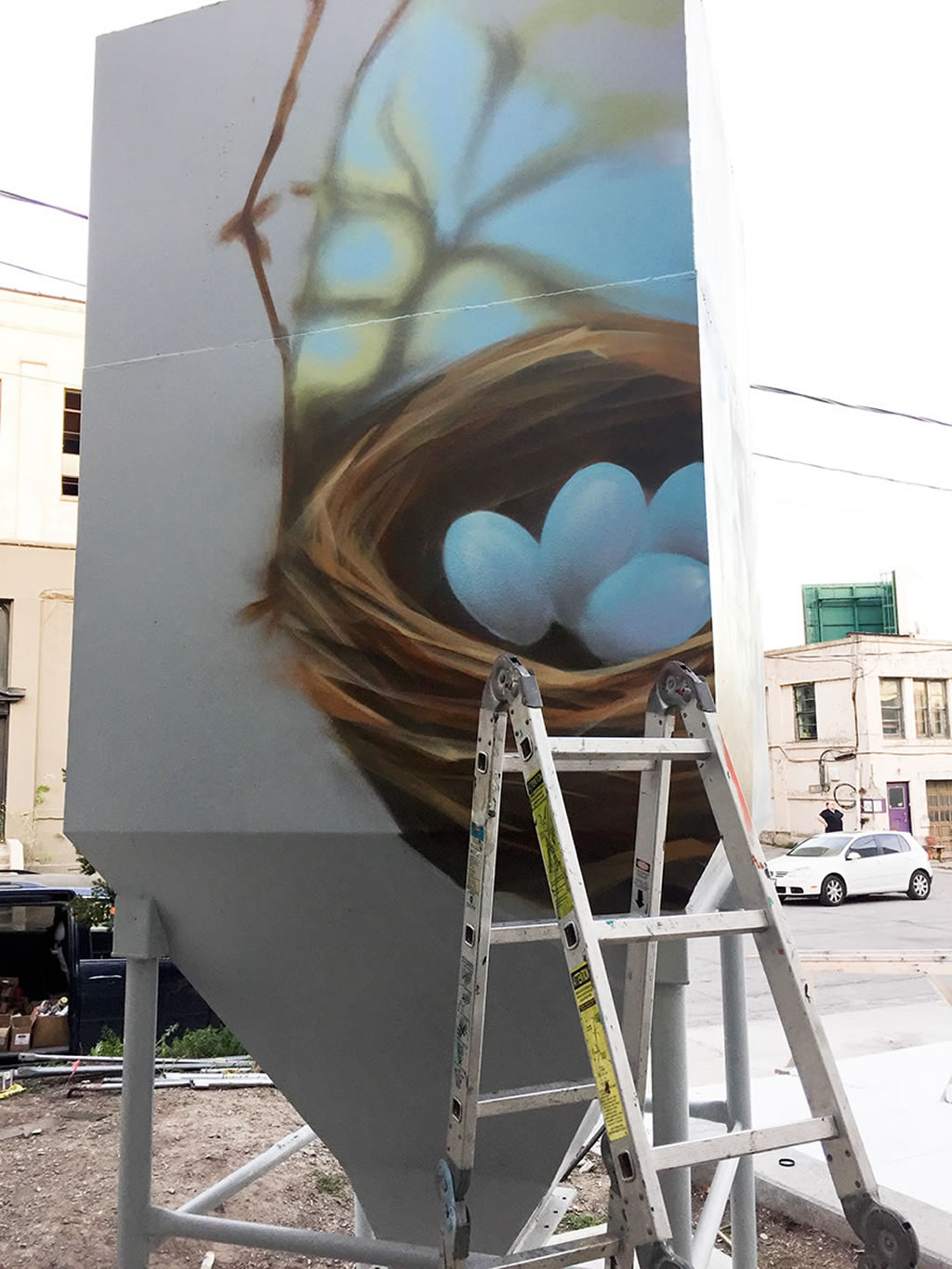 c) This is a smaller mural so he can just use a ladder that is collapsable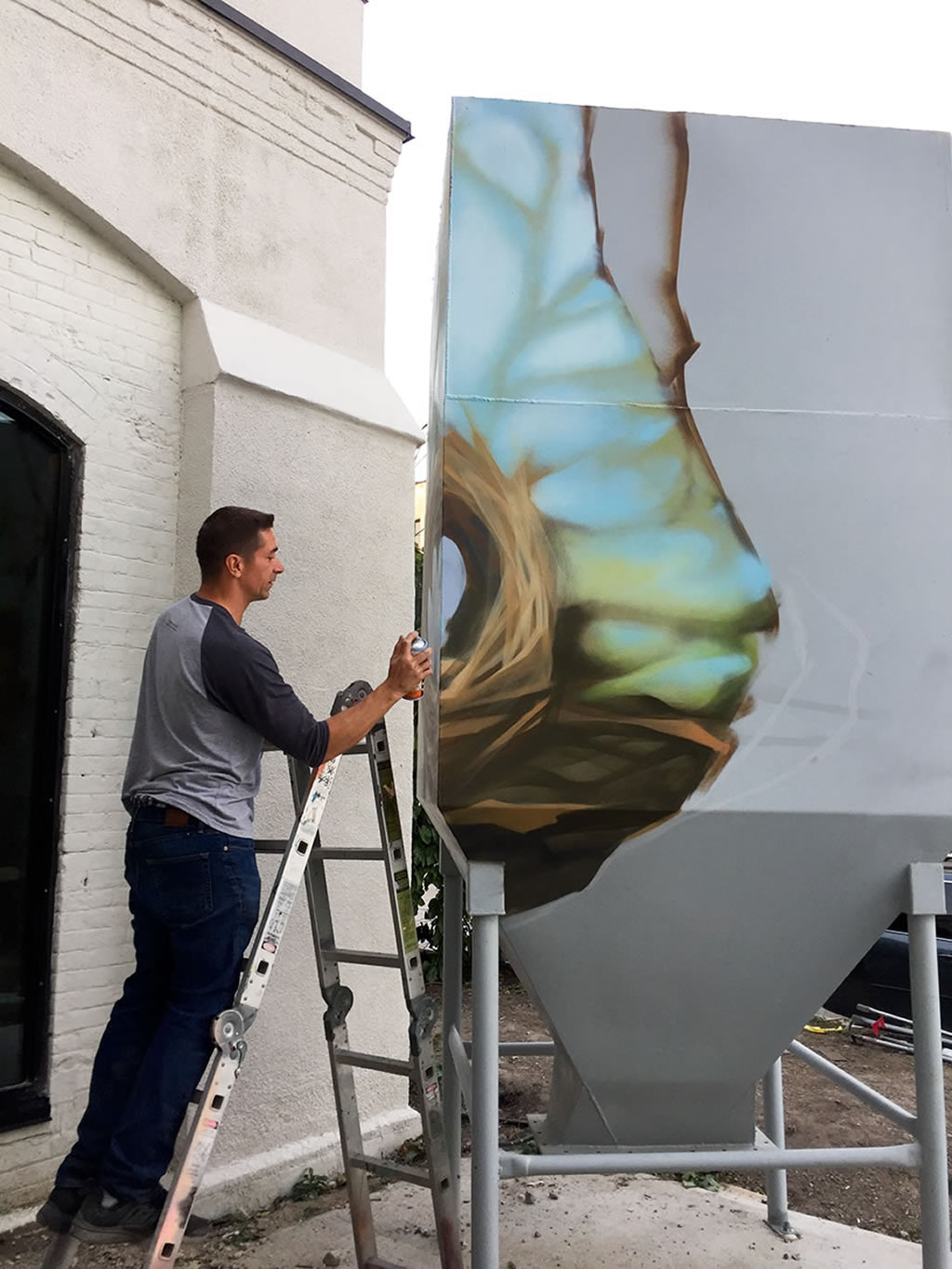 d) More details on the birds nest.
He uses @molotowheadquarters –– that is the one that he swears by. That aerosol spray can becomes like his paintbrush. He had a ton of cans on the ground — all in different shades and colors. Much like a traditional painter would have an art palette.
He's a really nice guy and is able to work and talk at the same time. A lady came over and he chatted with her for awhile..and then she brought her friend over to see him working as well. Very down to earth and approachable and talented !
Stay tuned for more !
Updated: Here is another video of the silo mural.. I will do another post later
Here is a not so great video clip of the silo.. I will be going back to get better pictures
Toronto Graffiti Street Art Found at this Location