Toronto Street Art Graffiti featuring Underpass Expressway Aerosol Spray Murals By 5 Female Artists including Muisca, Stephanie Bellefleur & FatsPatrol
Muisca Gardiner Expresway Mural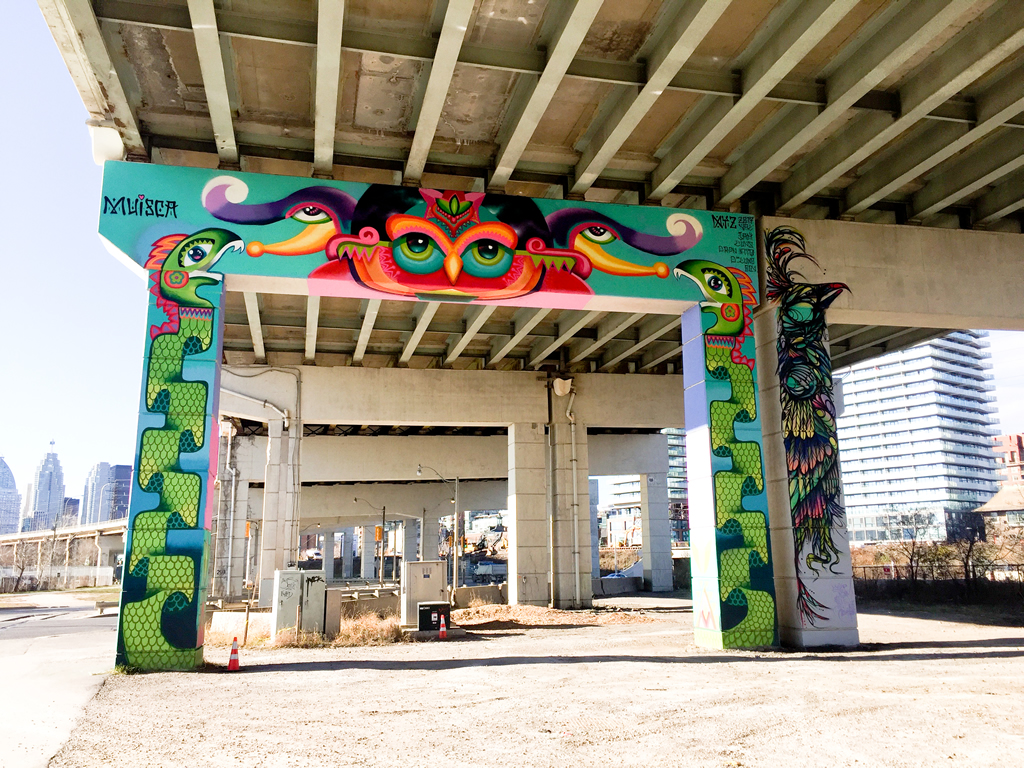 From Wednesday by @_muisca_ went to the Distillery District with the Christmas Queen Jenna @j.l.fitchett . We checked out all the Christmassy stuff first and then I wanted to see this artwork that I had seen on Instagram..
From her account when she posted this in October she says "Big big thanks to @stepsinitiative for including me in this beautiful project, proudly I am one of the five female artists who beautified this space. " and this "This piece has various elements that mean a lot to me and that represent my journeys throughout my beloved Latin America which I wanted to bring to Toronto and to my Latin community to feel connected and represented."
There is a longer explanation on her account that is more detailed!
Anyway, its under a really busy freeway and they painted these murals by using a lift – its a really tall mural. 179,000 cars travel over this everyday – according to a blog I found. That's a lot of cars and trucks.
There are some more murals to the east of this one that I post later.
Happy Friday !
Stephanie Bellefleur aka Bellehaus Gardiner Expresway Mural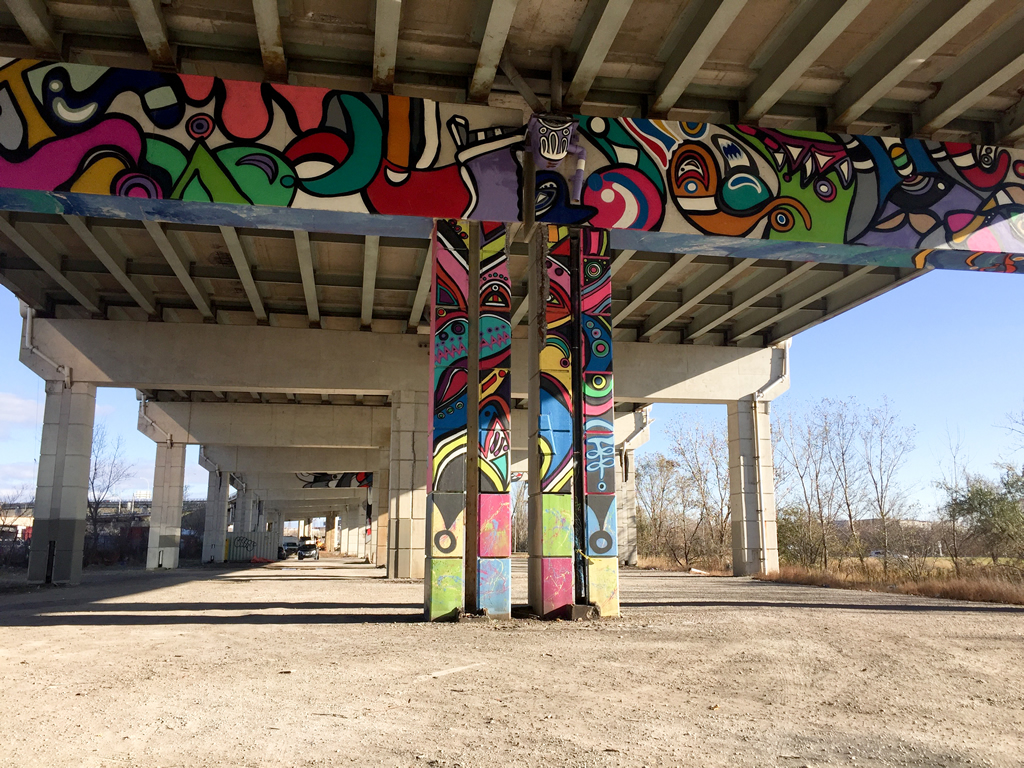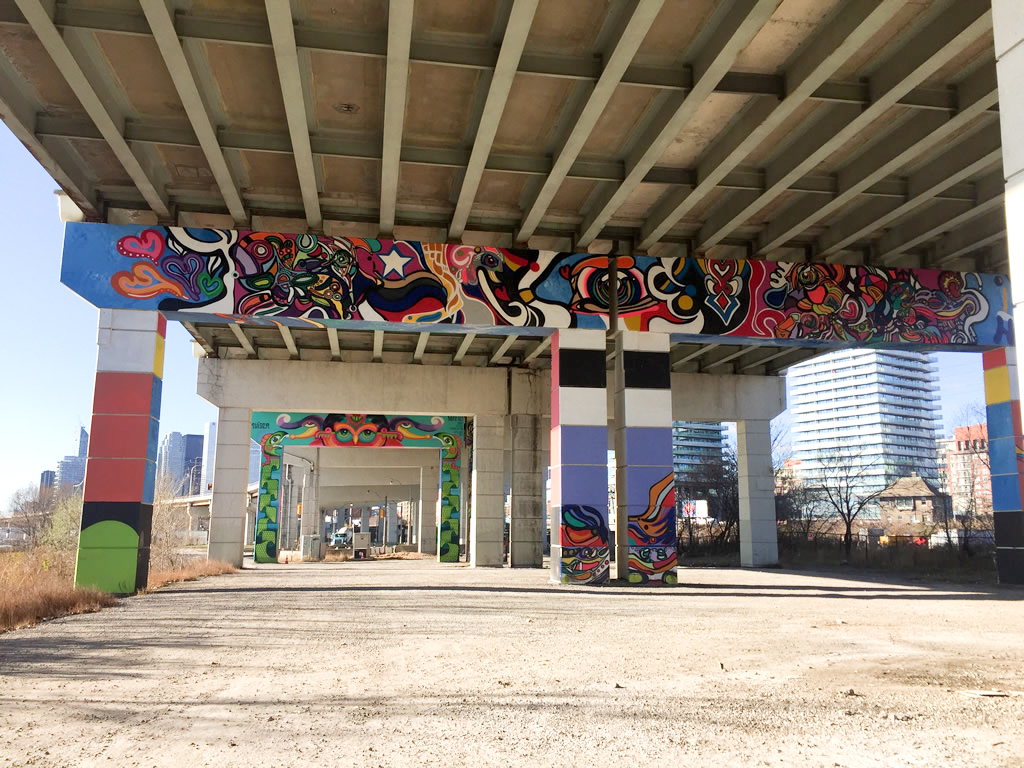 This in apart of the same project by Stephanie Bellefleur she did both sides of the concrete with her designs. She uses a lot of those similar colors in her artwork.
FatsPatrol Gardiner Expresway Mural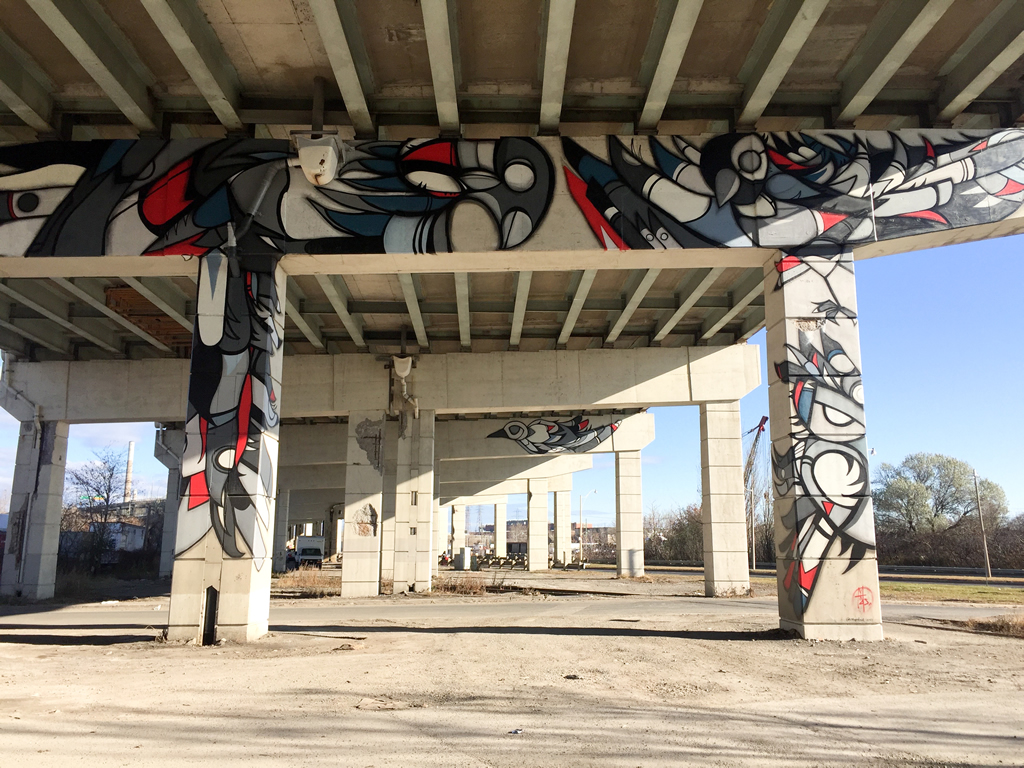 This mural is by FatsPatrol.. on her website she says "Heavy black line work characterizes Fats's work." "her work and style mirrors are an insight into her own cultural influences between the UAE, India and Canada."
Bonus Artwork on Columns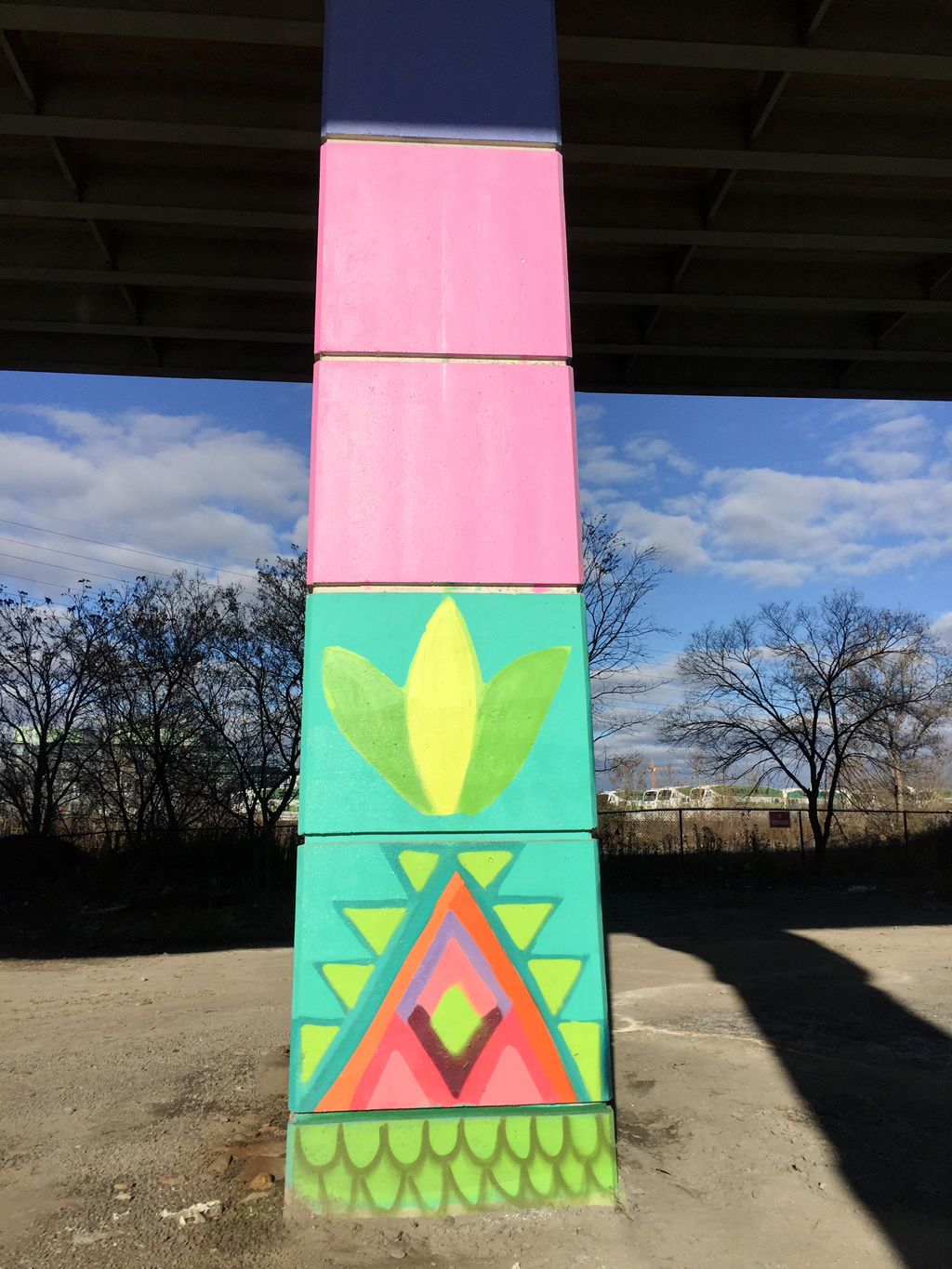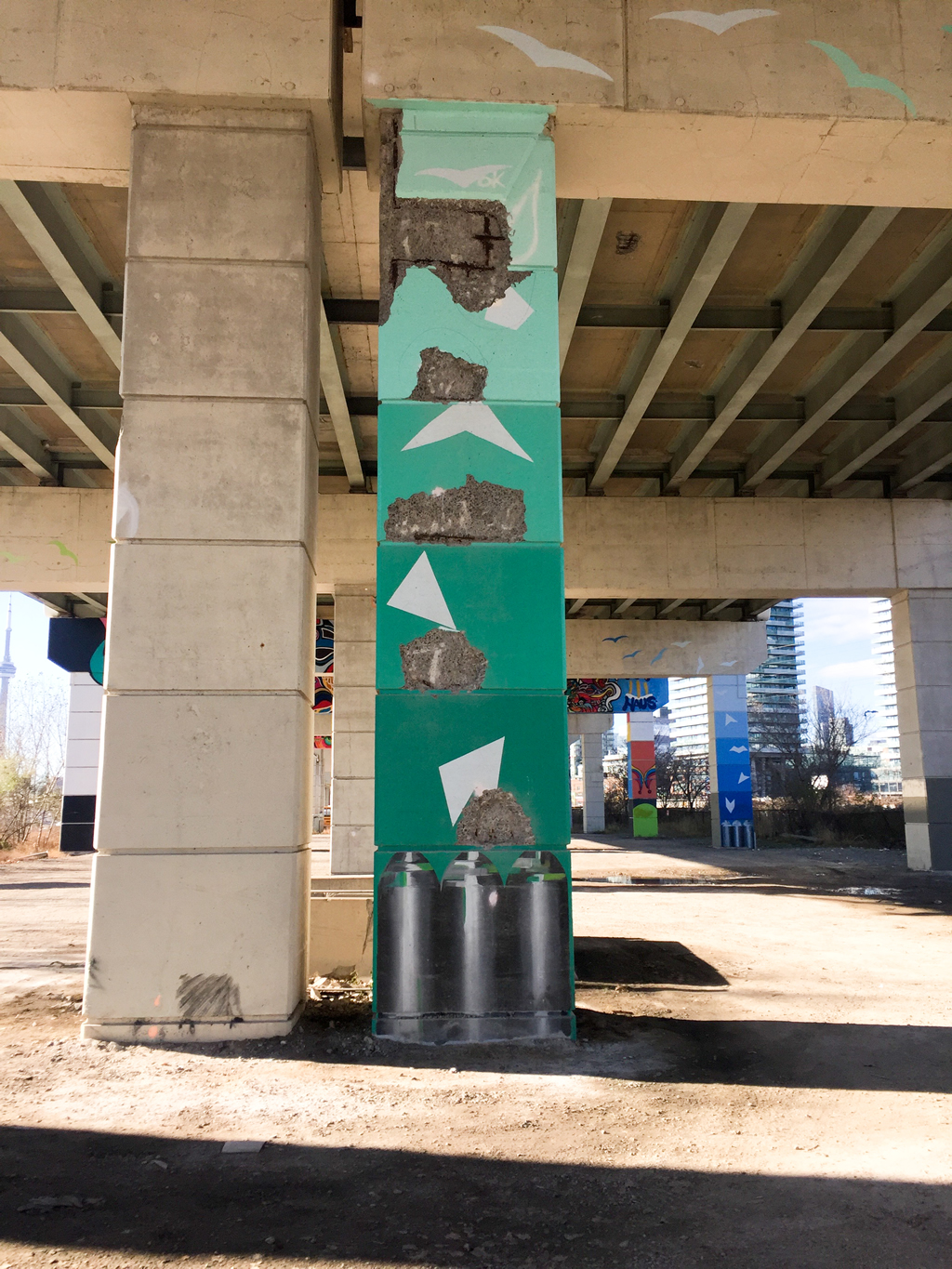 There are some more artwork on the columns at this location. The one on the left appears to be by Muisca and the one on the right is by FatsPatrol.
Toronto Street Art Graffiti Found at this Location