Underpass Park Mural Project
Checked out Underpass Park this weekend. I've been by here before but it's usually full of skateboarders. So you really can't take in all the artwork – it's really noisy too. With the holiday happening this week it wasn't that busy. There were a few guys making videos and a couple of skateboarders. But all in all it was a great time to see all the murals.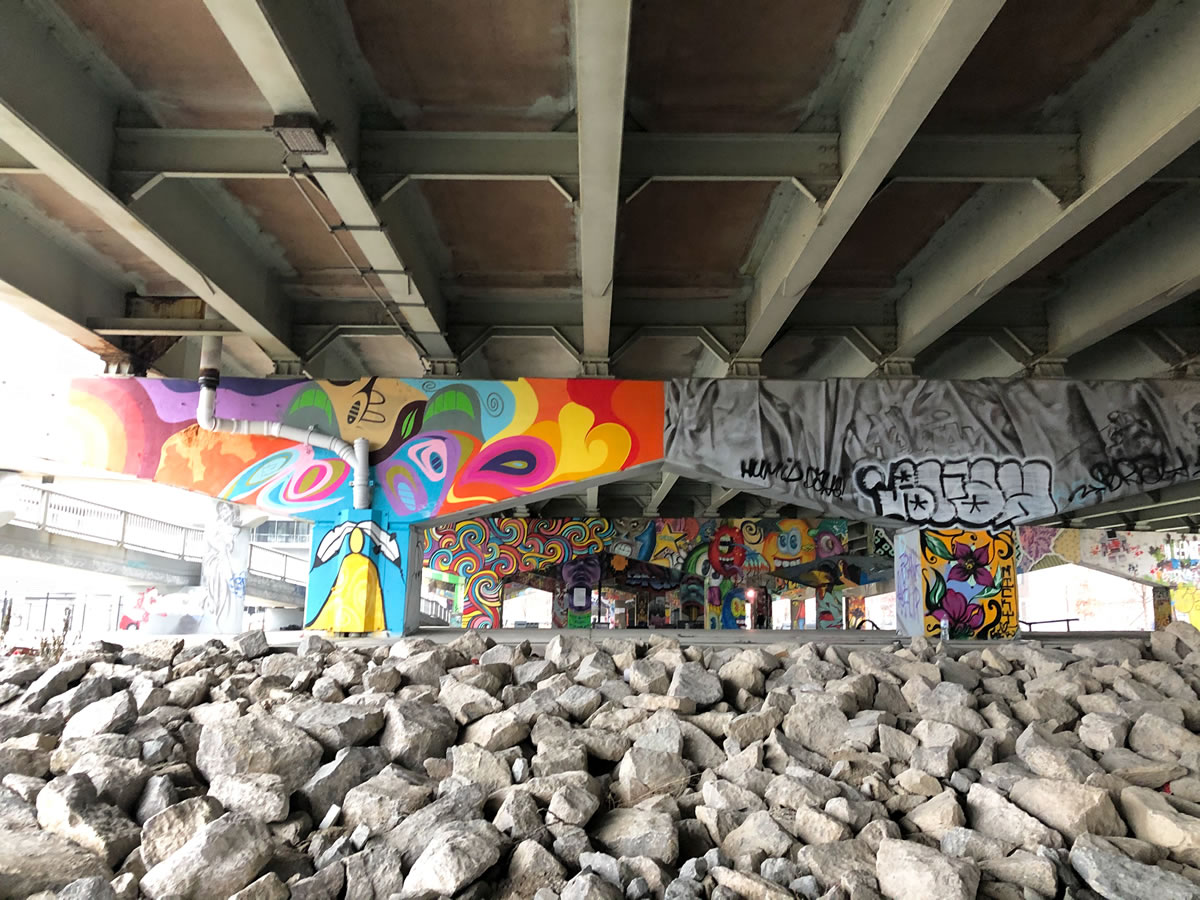 This street art project was put together in the summer of 2017. I've seem most of them on Instagram.. but like everything.. it's best to experience in person. There was a lot to take it.. I kinda feel like I need to go back because there was just so much street art to experience. It was a little overwhelming.
Found this article from 2 years ago:
These newly adorned beams are part of a project called Multipli'city which is being carried out in partnership with Mural Routes, StreetART Toronto (StART), Friends of the Pan Am Path, and the Corktown Residents and Business Association (CRBA). The name of the project—Multipli'city—is meant to express the sentiment that "diverse people are the real pillars of Canada", as Mural Routes' Executive and Artistic Director Karin Eaton stated in a press release last month.

UrbanToronto
This space is under the highway.. so the columns became the canvas for the artists.
✨While the artists' designs are diverse, they are tied together by the theme of multiplicity, a theme intended to remind us that our diverse people are the real pillars of Canada ✨

MuralRoutes
I've selected a few of my faves.
FlipsBsc Mural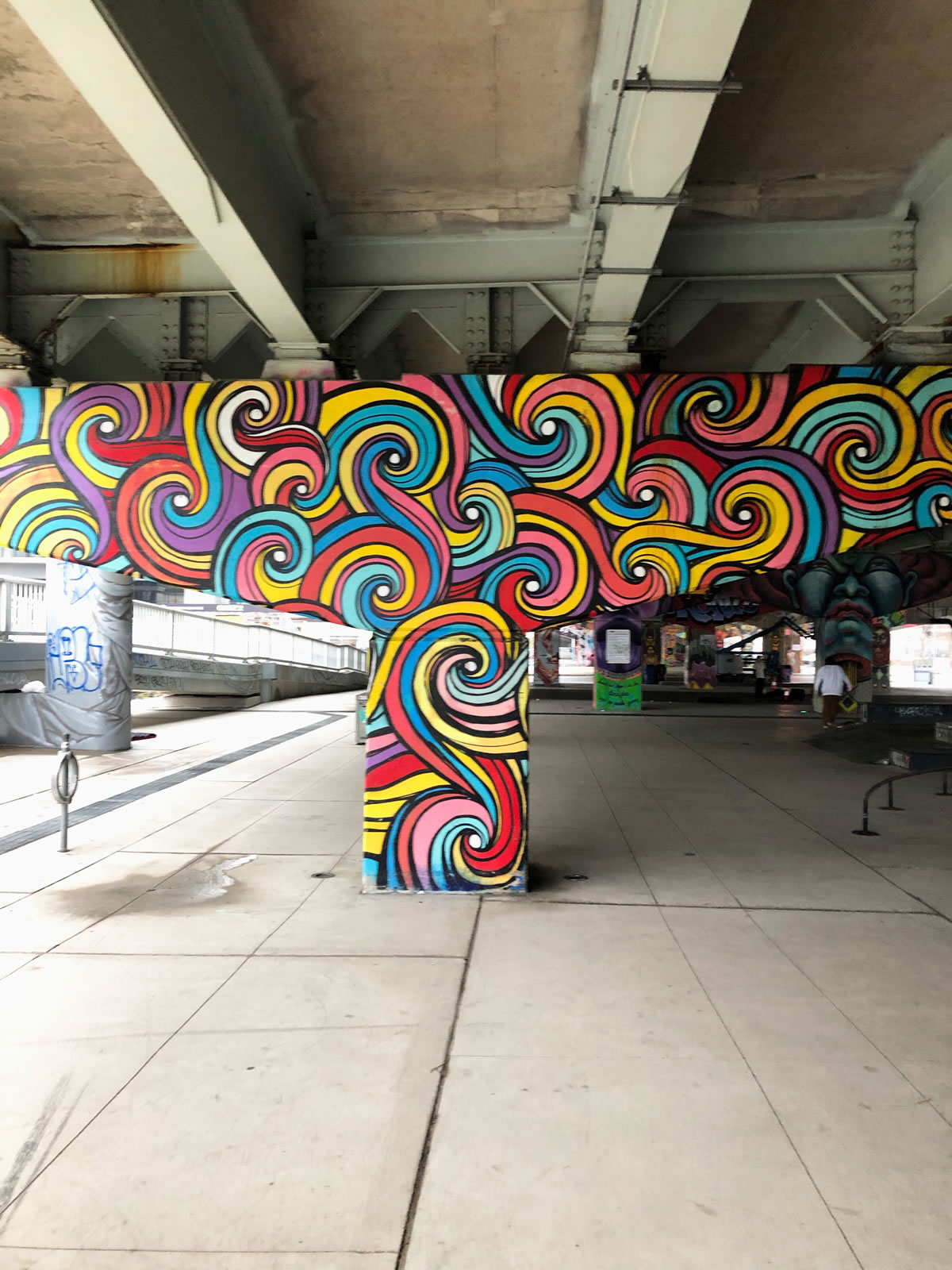 The artists did work on both sides of the pillars. That's a lot of space to cover. Flipsbc did this mural.
Anya Mielniczek & Rob Matejka Mural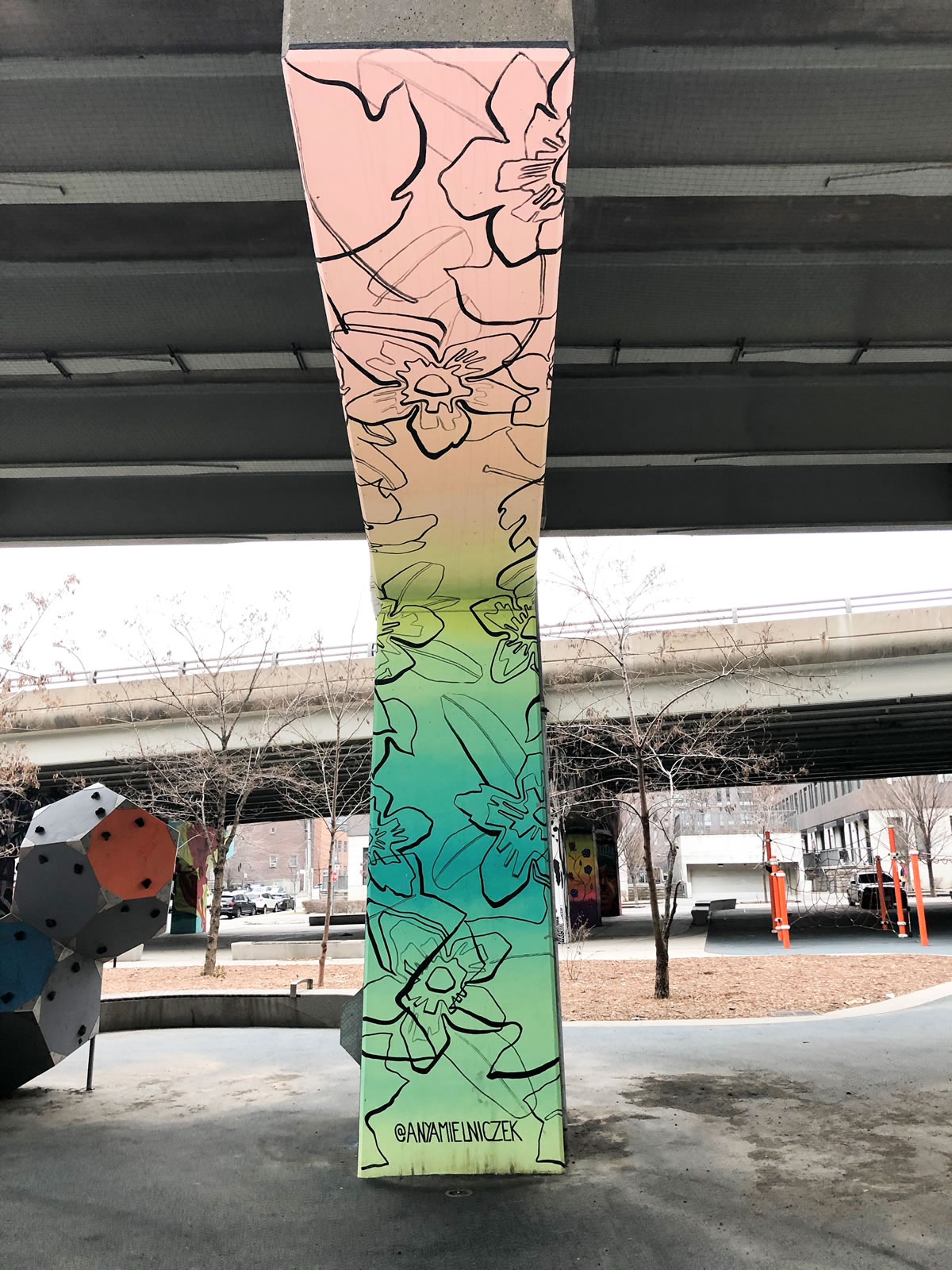 Anya Mielniczek did the main pillar and Rob Matejka created the mini-mural with the apes looking at the cellphone.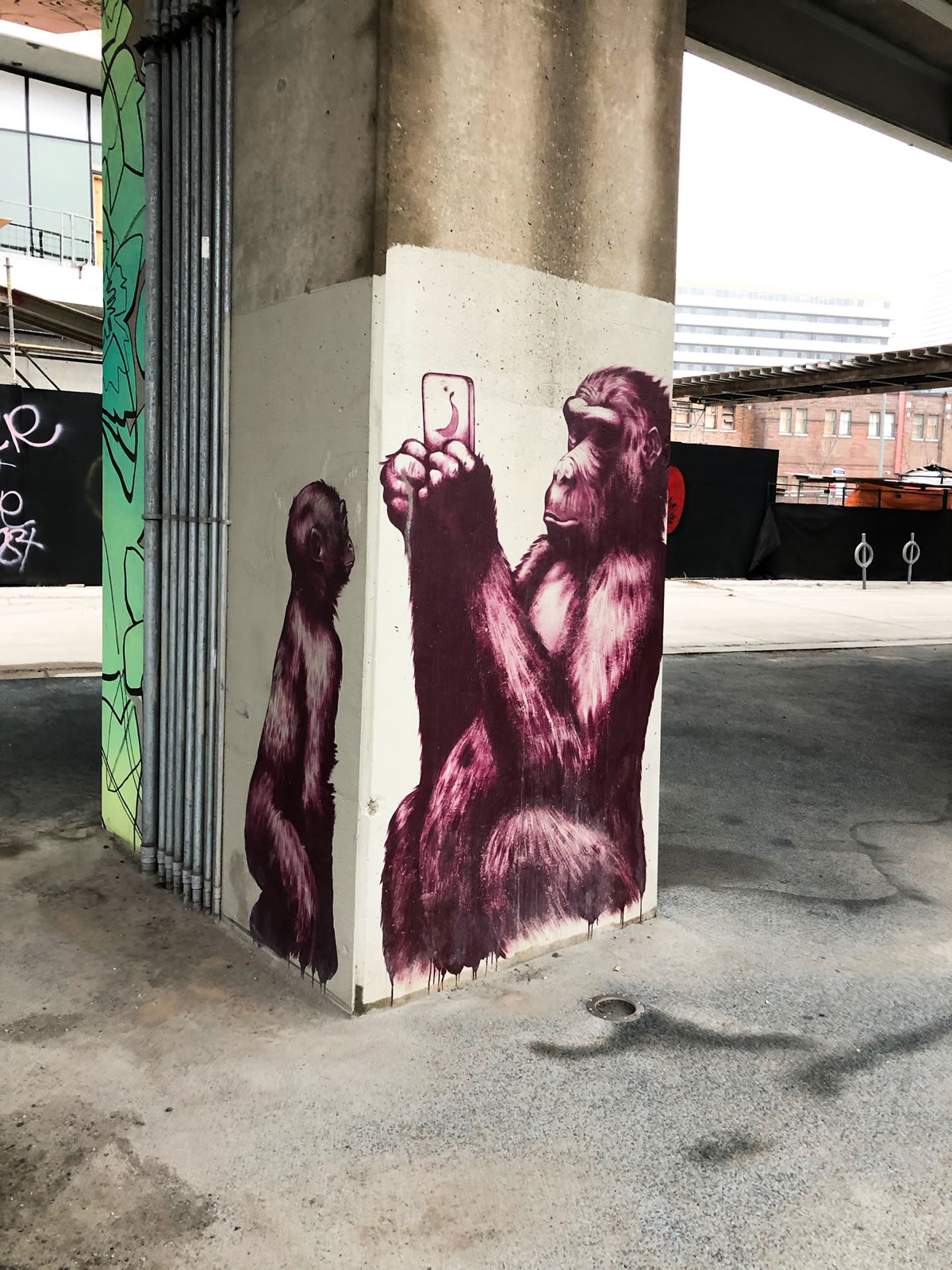 Through his artistic journey Rob Matejka has embraced art as a medium for positive social intervention and is enjoying animating the communities and people he works with – making art accessible to all through workshops, mentoring, and adding to the growing outdoor public gallery.

MuralRoutes
Adrian Hayles Murals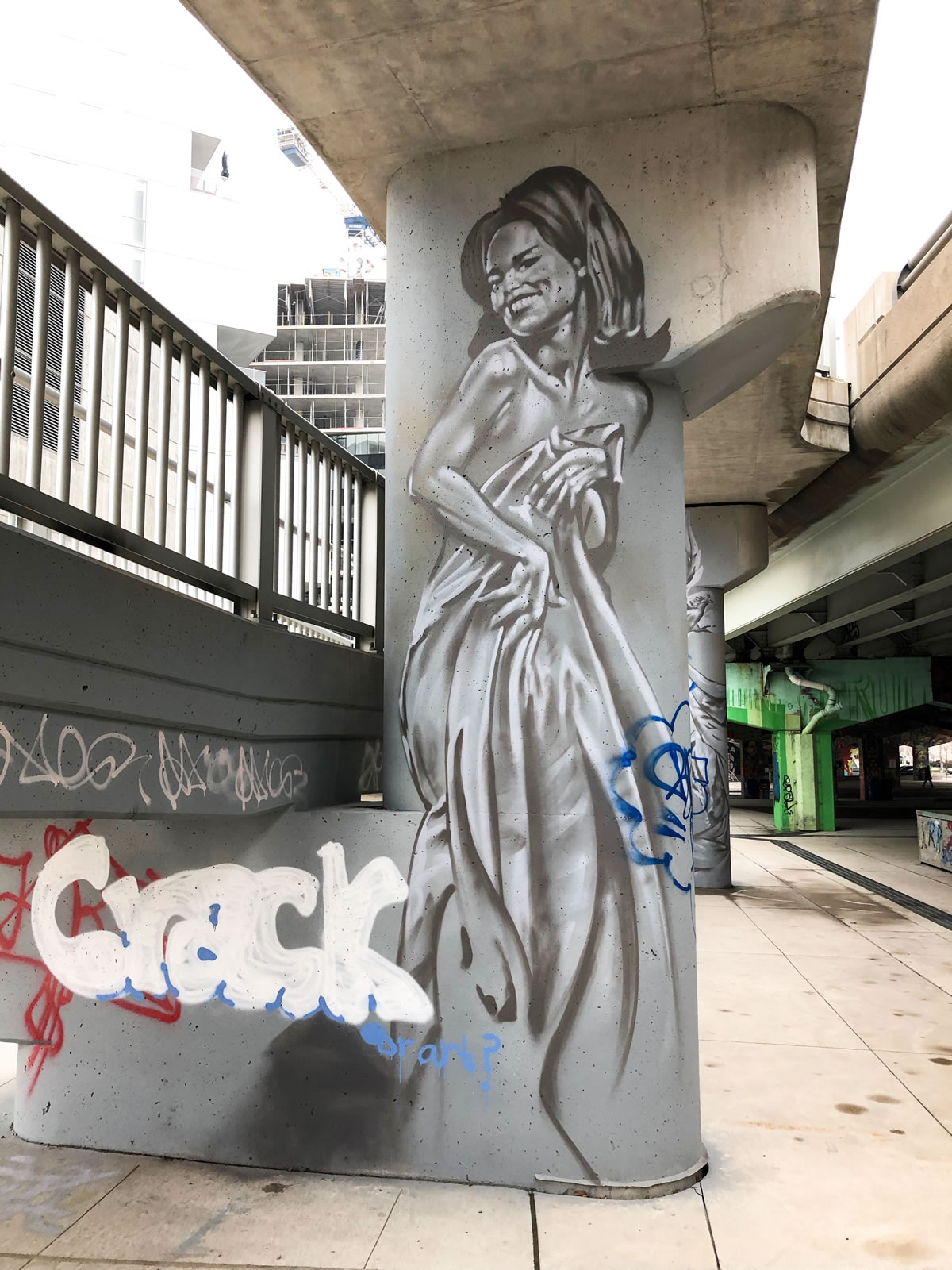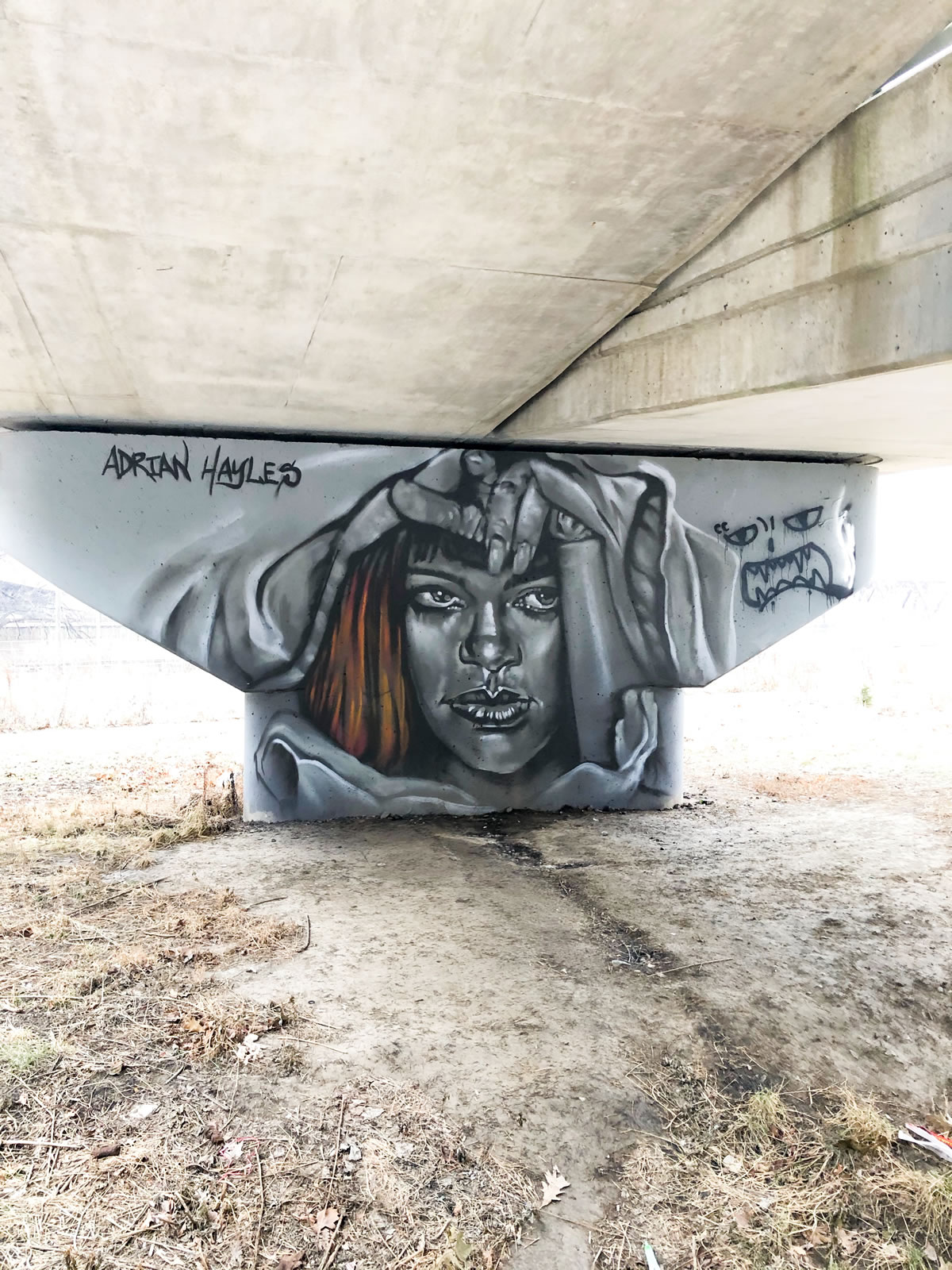 Around the sides of the skateboard park are some other murals. Adrian Hayles did this one.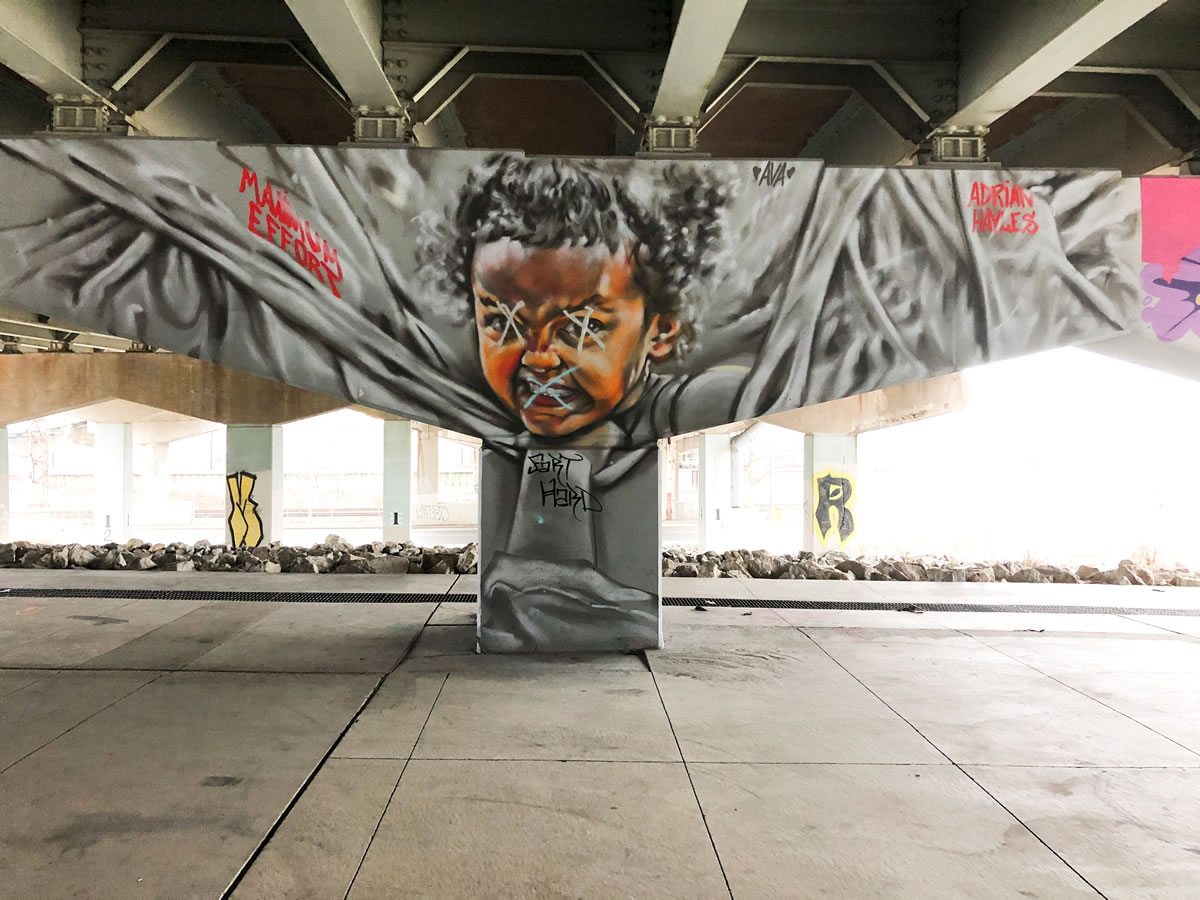 Unfortunately, his other mural was tagged. I think it's his daughter's portrait.
Drippin Soul Mural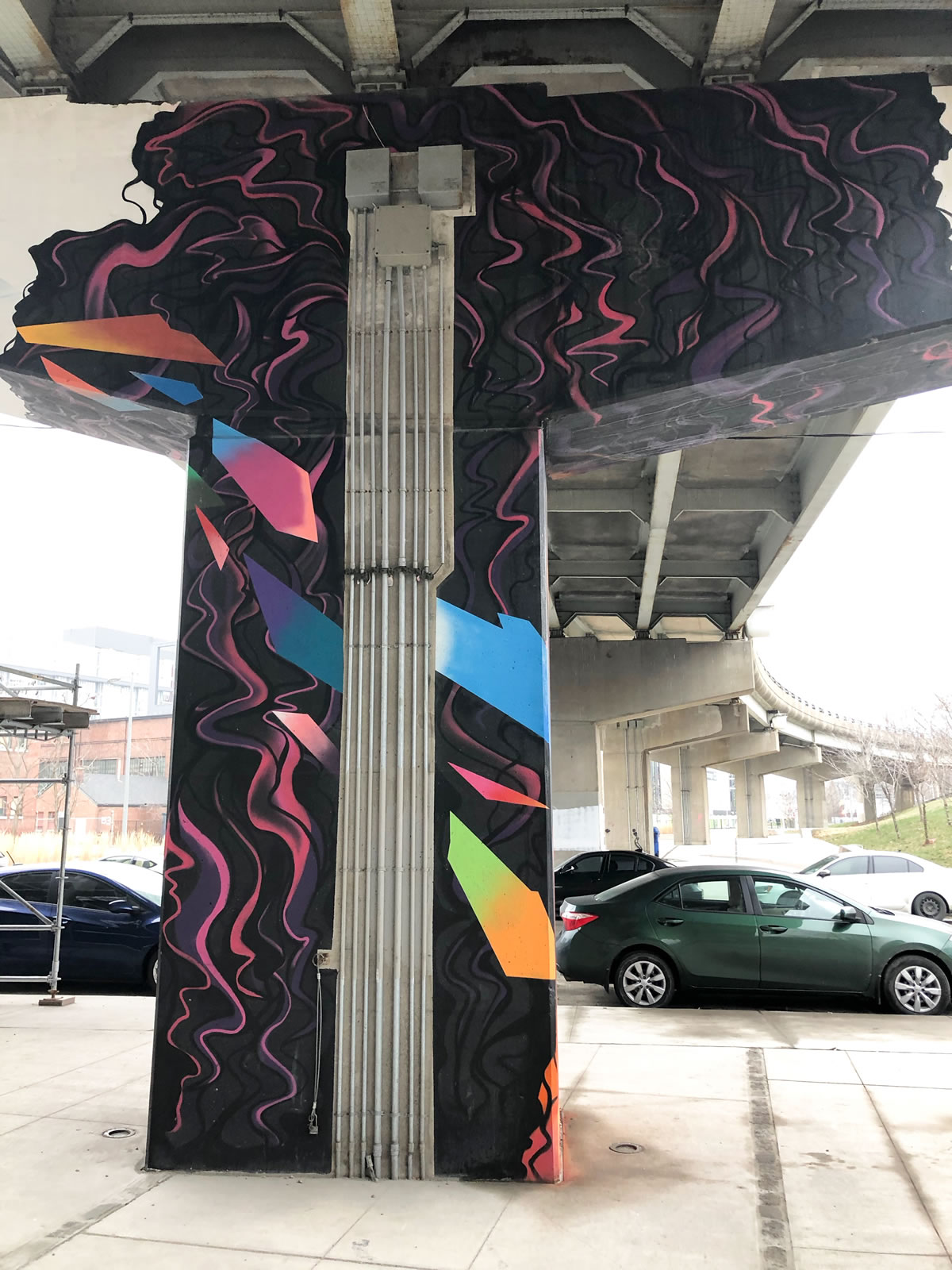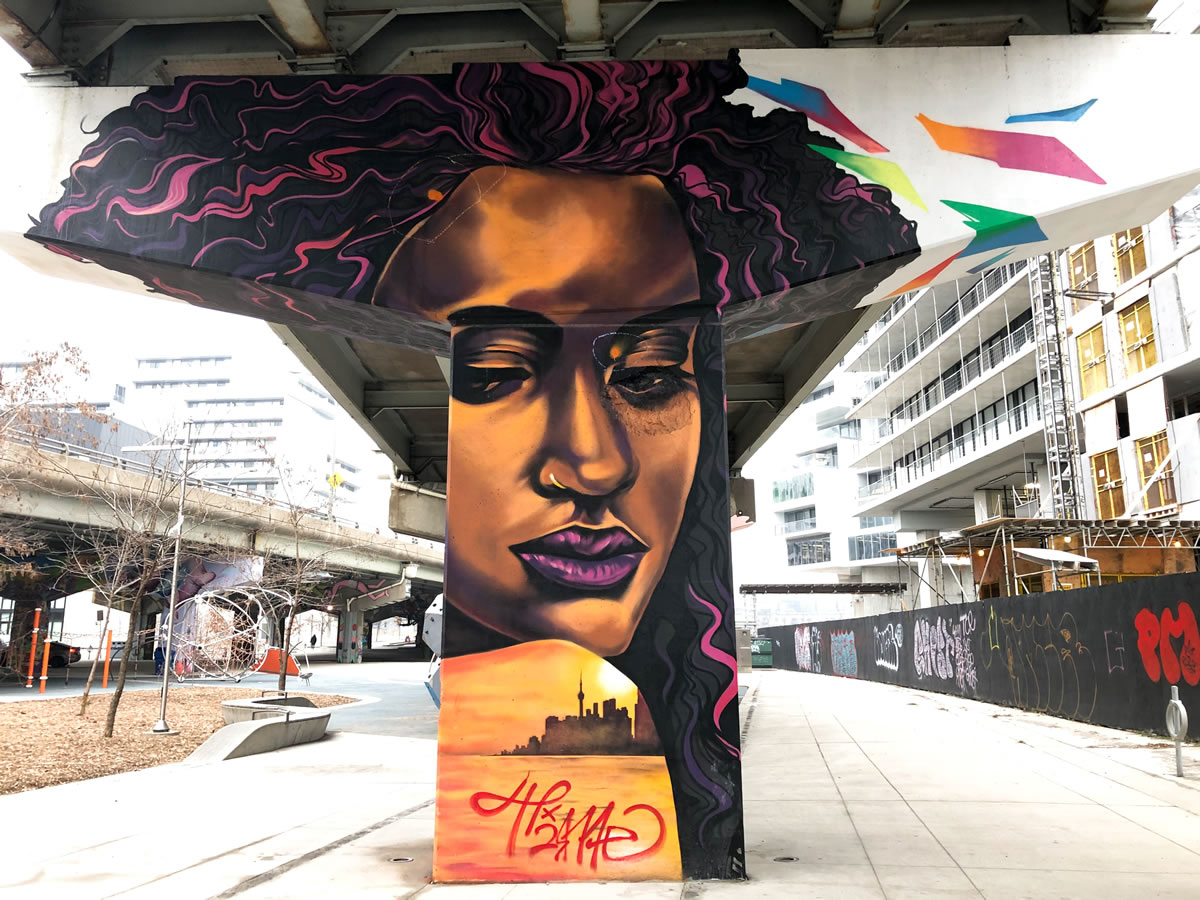 His real name is Kalkidan Assefa but he goes by Drippin Soul on Instagram. He's become one of my faves even though he is based out of Ottawa.
Carlos Delgado Mural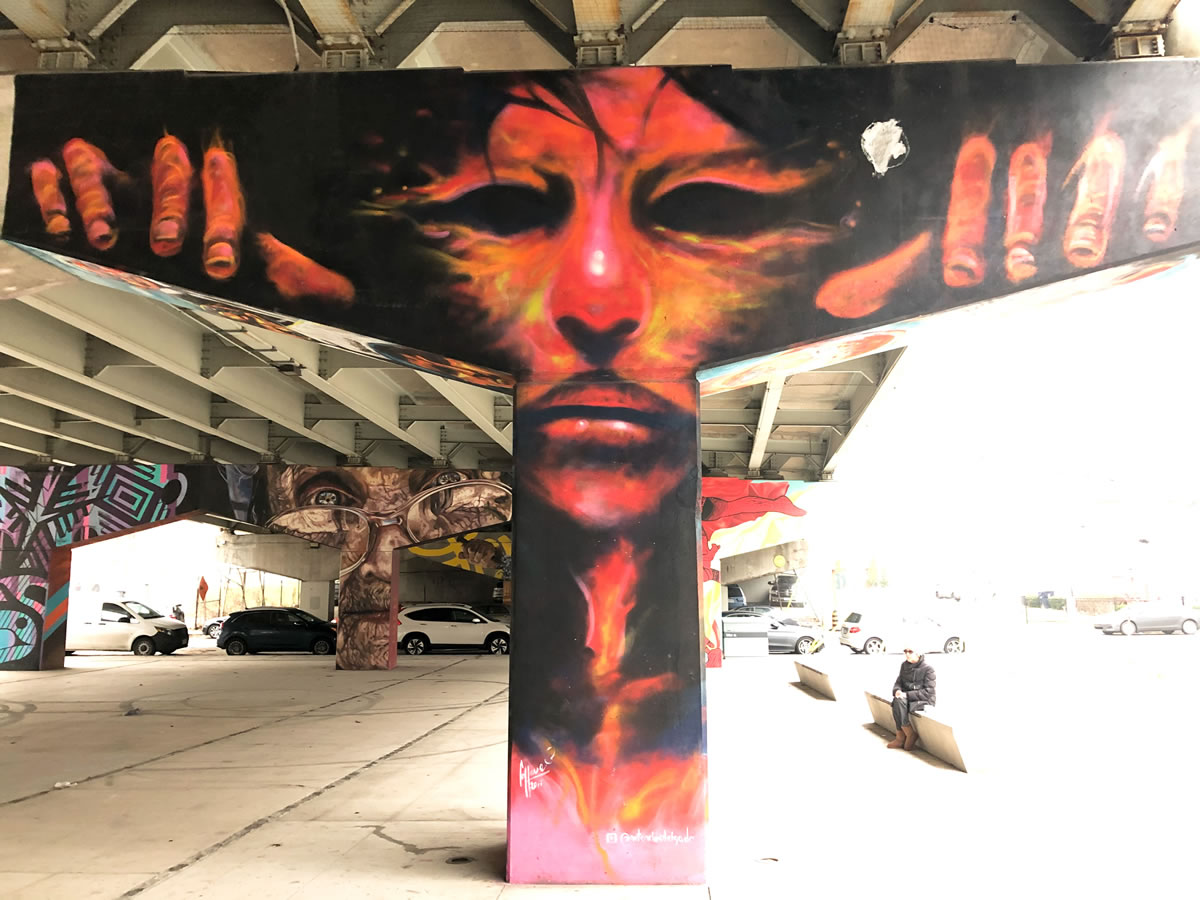 Carlos Delgado is a Colombian artist with international recognition living between Colombia and Canada. His works explore a multitude of expressions and ranges of human interaction with the environment, with each other and with the societal system. Focusing on capturing the subtleties of the tension of daily routine and a deeper human expression, his work becomes not only a social commentary but also a societal reflection of how we create the world around us and our role within it.

Carlos Delgado
Troy LoveGates Mural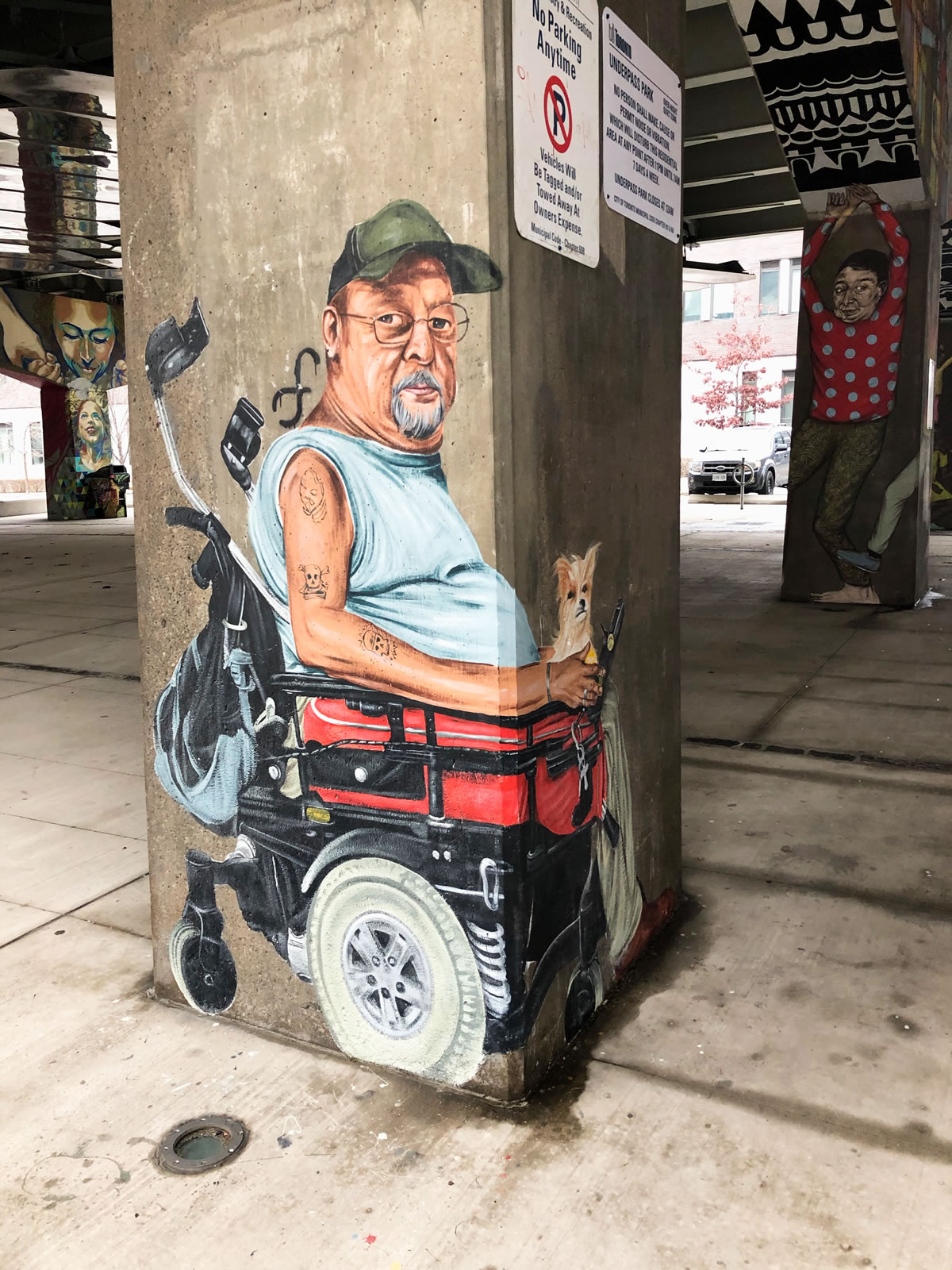 This one was actually done before all the pillars.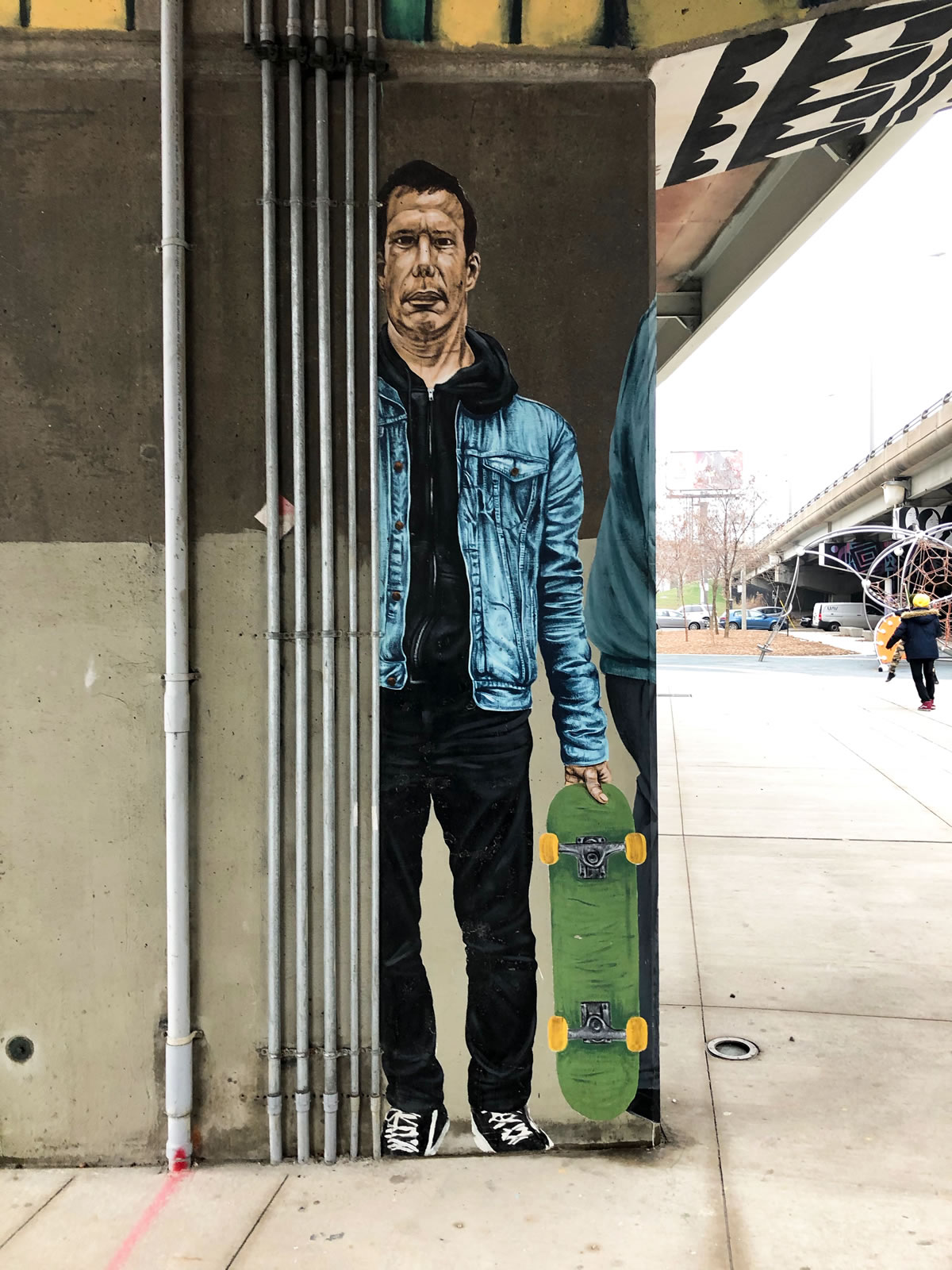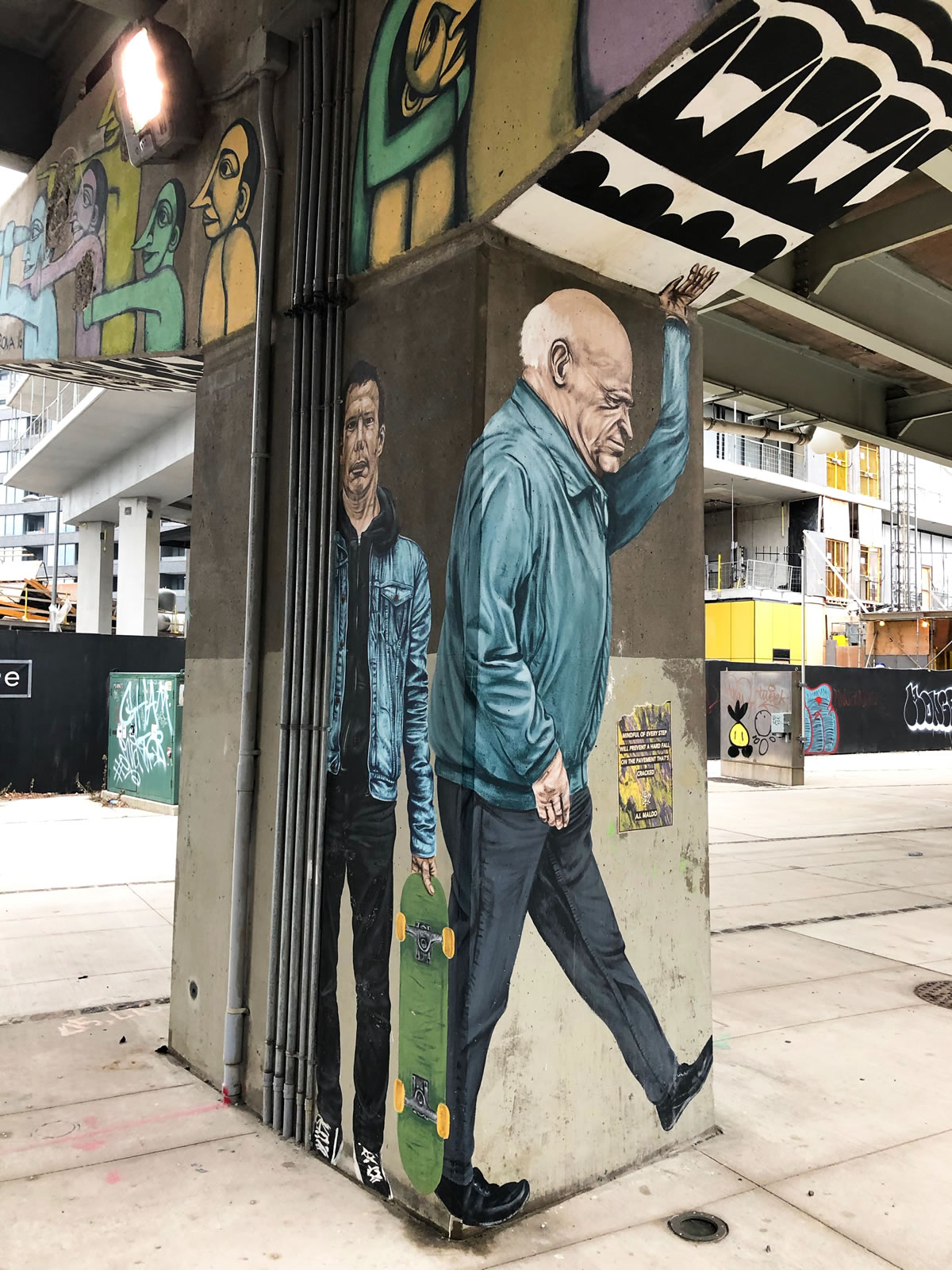 Back in 2016 Troy Lovegates did this one as well.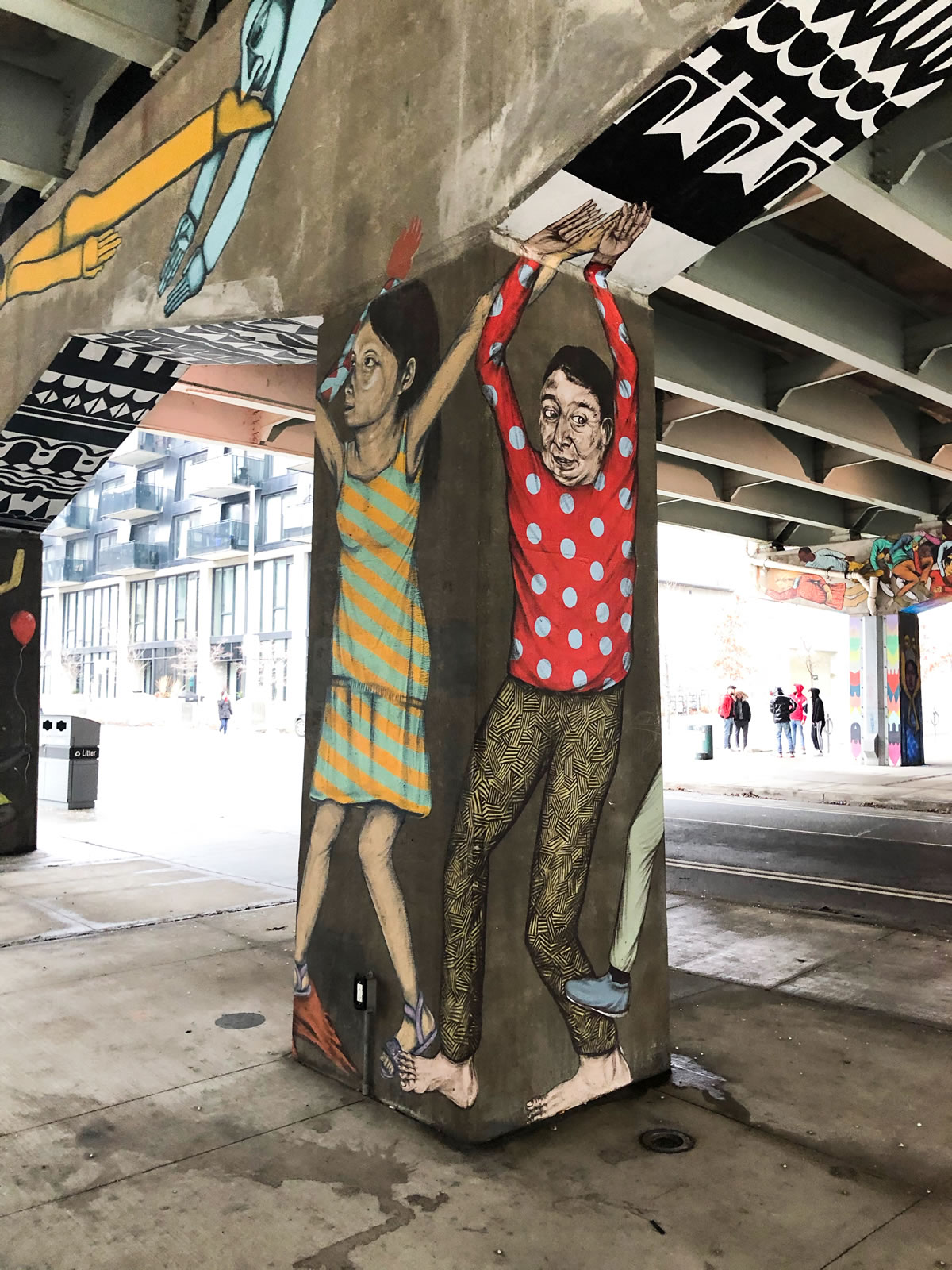 I like the way he uses real people for the models in his artwork.
Very soon I will post some more. I figured this was a good number of murals to absorb at once.
Toronto Street Art Graffiti Found Here: