Artist Adrian Hayles
This post started out as a quick interview with multi-talented artist Adrian Hayles. It grew into this longer post as I got to spend some time getting to know more about him and his work. I could write a book on Adrian because this guy has a lot going on ! He does everything from running an art gallery to teaching life drawing classes to being a DJ. And there's lot more in between all that !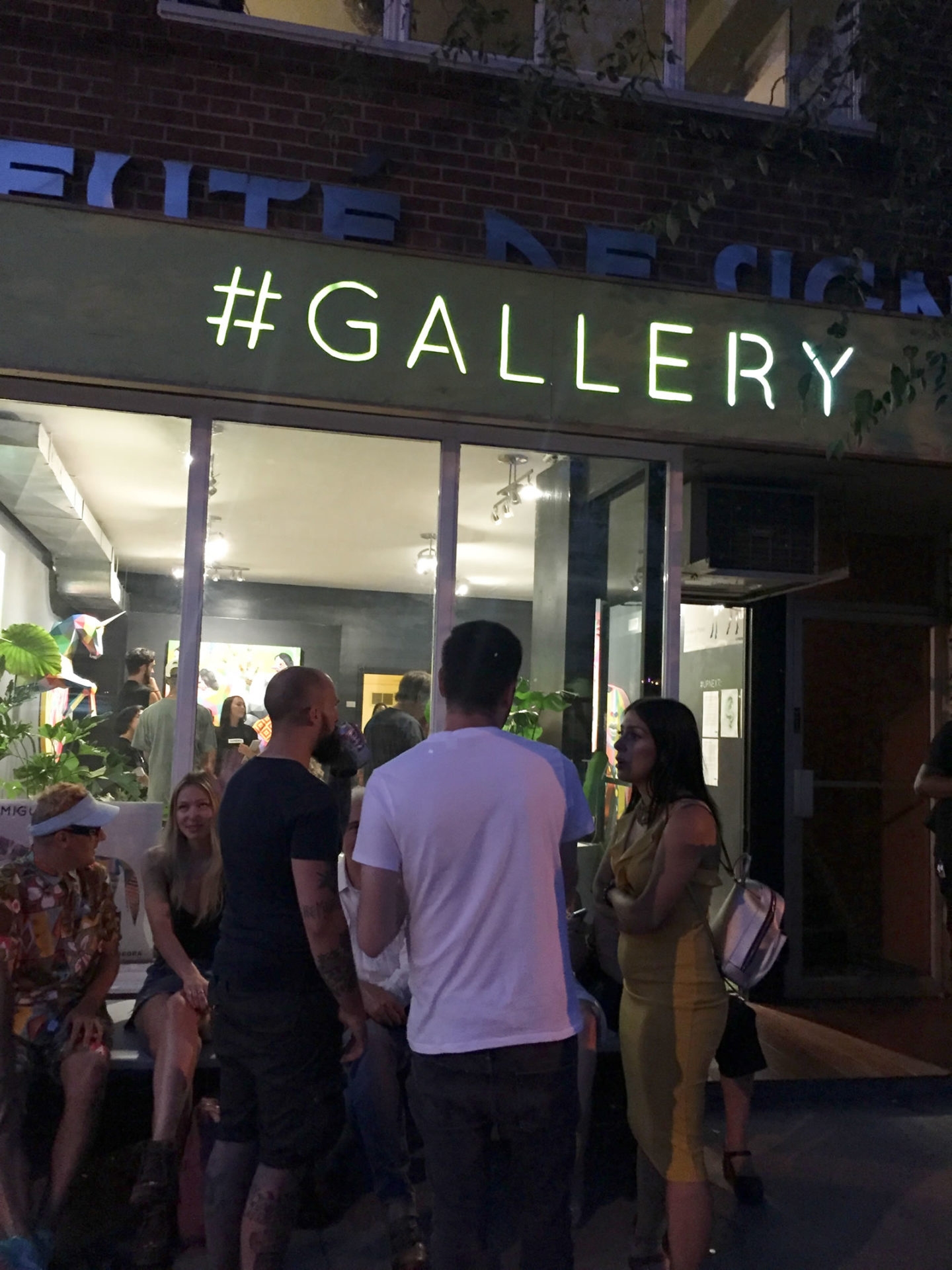 Adrian is not only a dj and an artist.. he is also muralist ! Since my blog showcases Toronto street art. I will just focus on that part of his career (for timesake). Here is something most people don't know. Adrian has worked on 3 of the biggest murals in the city. 67 stories in all ! And they were all done within a 3 year time frame. Mind blowing !
Yonge Street BIA Mural North Wall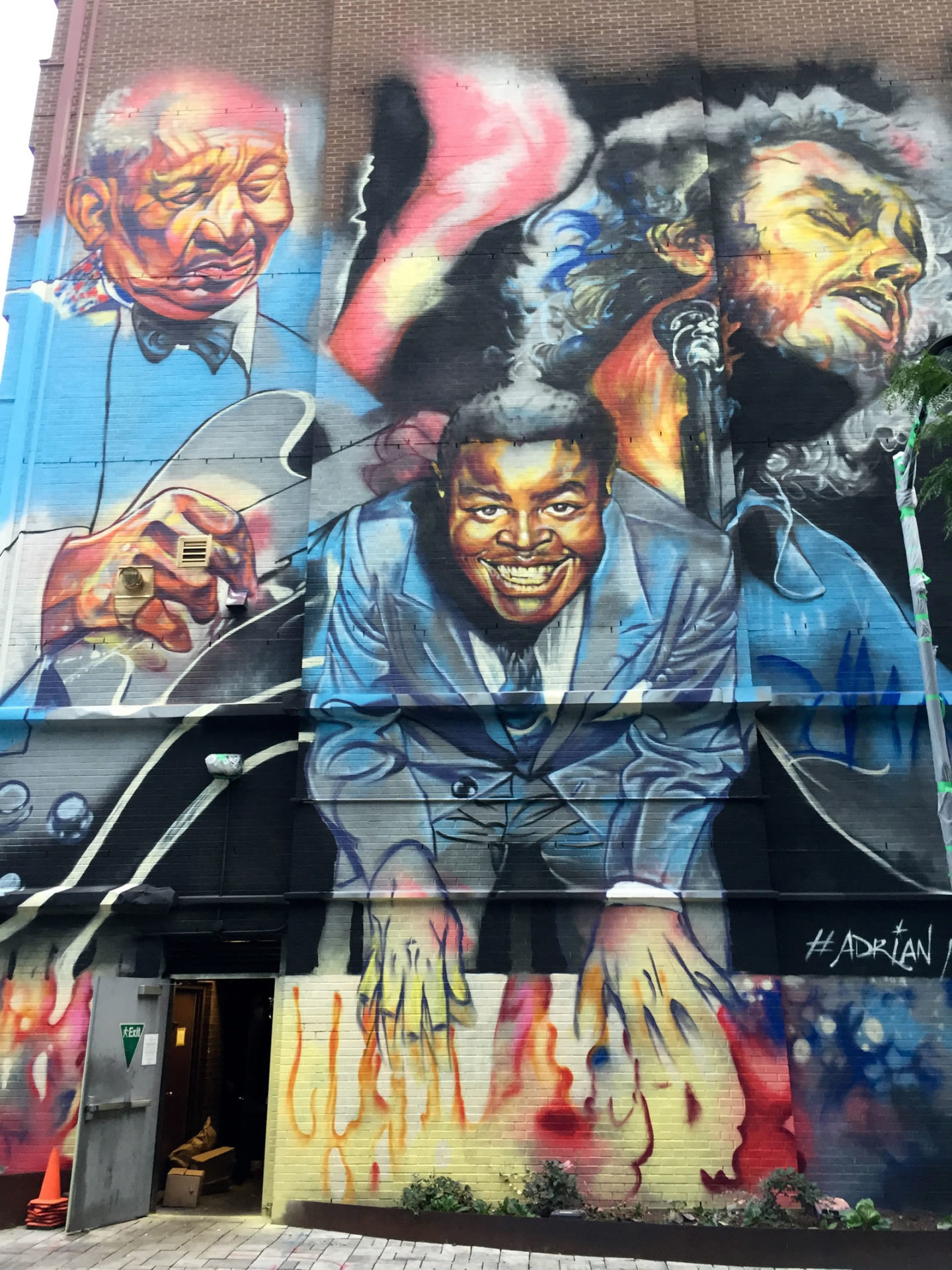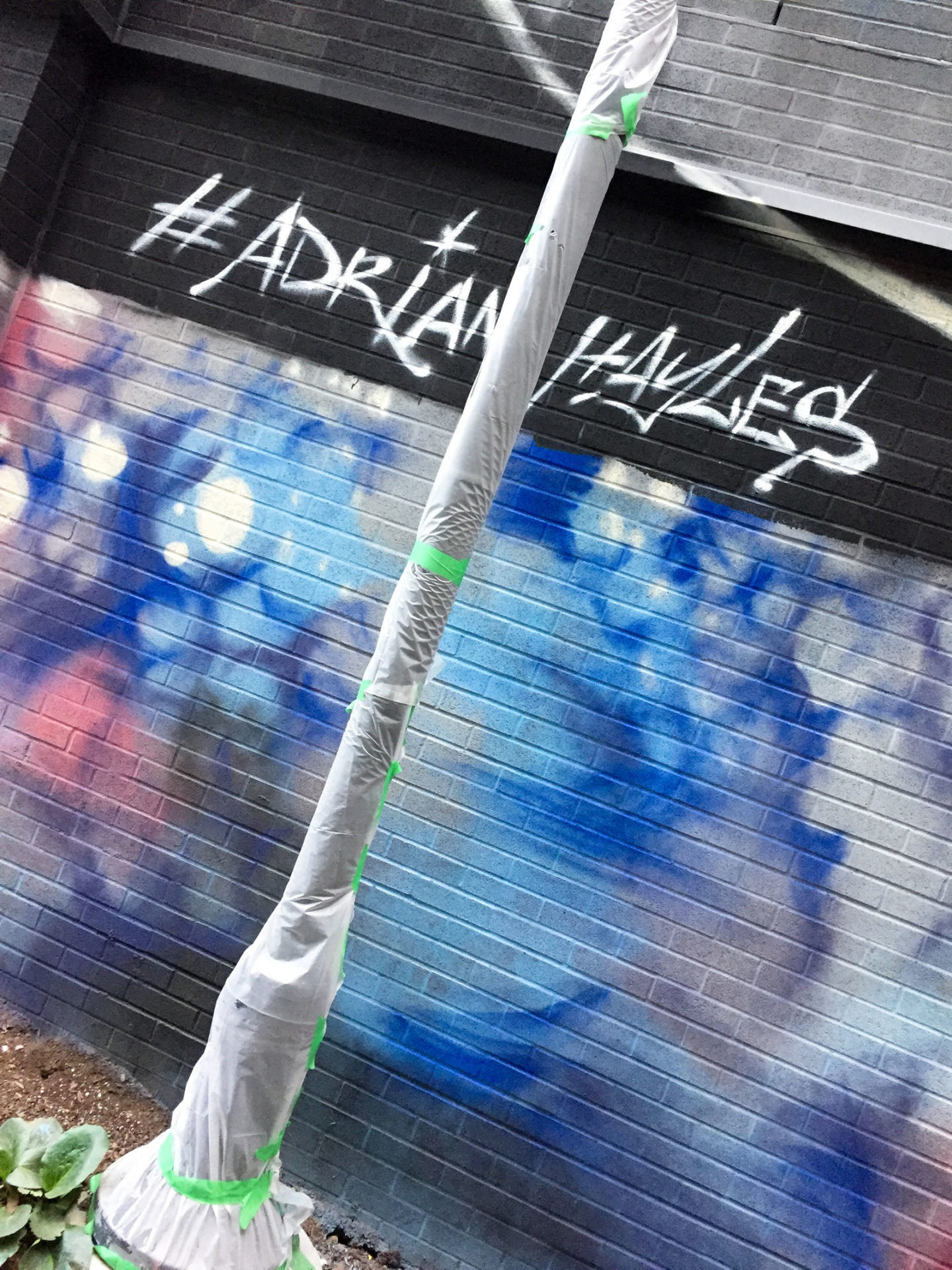 These are photos that I took in September of 2016. He was just getting started on this mural that would eventually take 8 weeks to complete.
From his Instagram account "1artist, 2pilots, 8weeks, 22stories, 50'x190′, 55 gallons of paint, 125 cans of #spraypaint "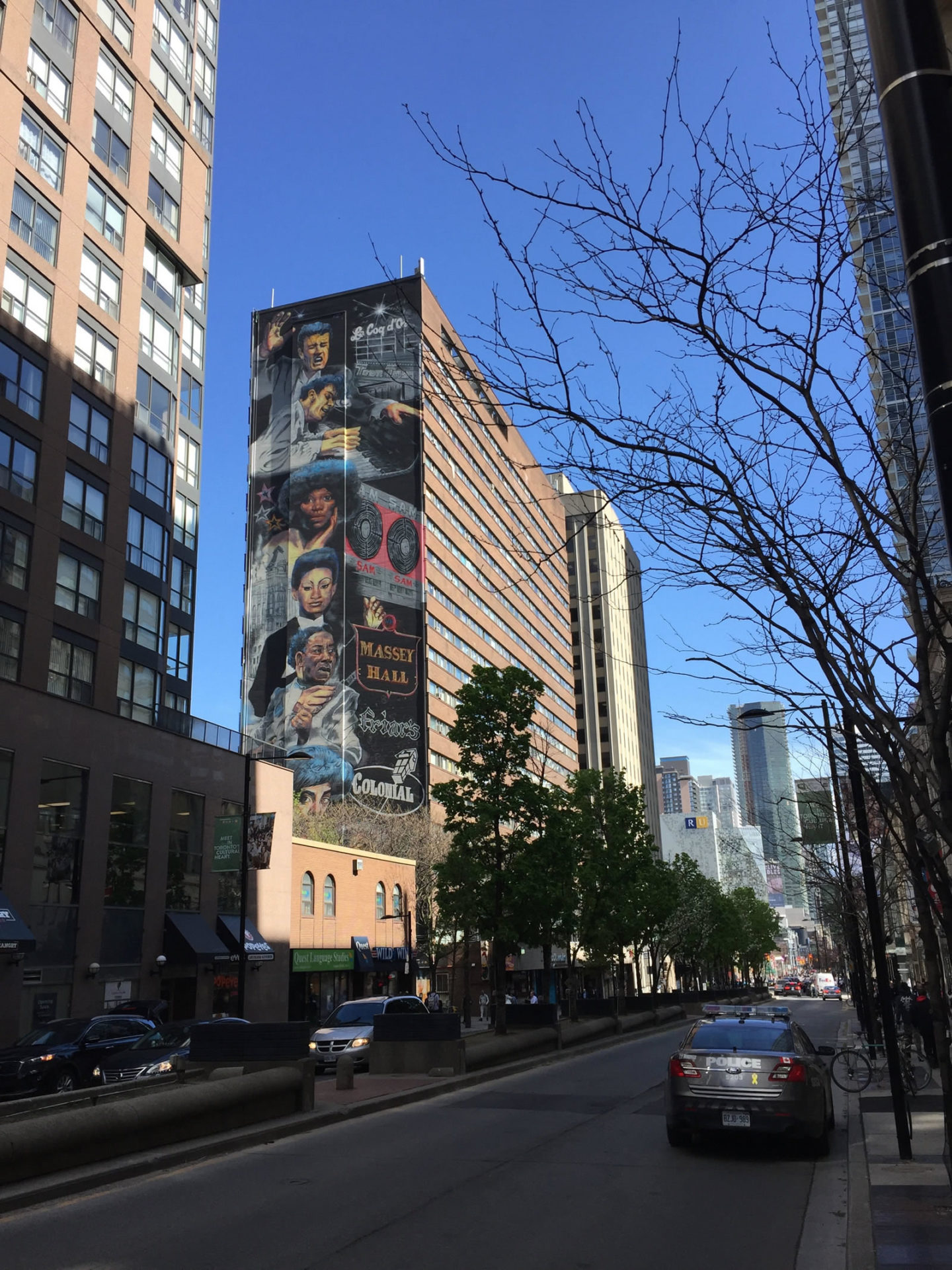 The musicians portrayed in huge mural all have a connection to Yonge St.
They are top to bottom:
Ronnie Hawkins
Glen Gould
Dianne Brooks
Jackie Shane
Muddy Waters
Shirley Matthews
B.B. King
Gordon Lightfoot
Oscar Peterson
September 23, 2016
Toronto Street Art Graffiti Found Here:
Reggae Lane Mural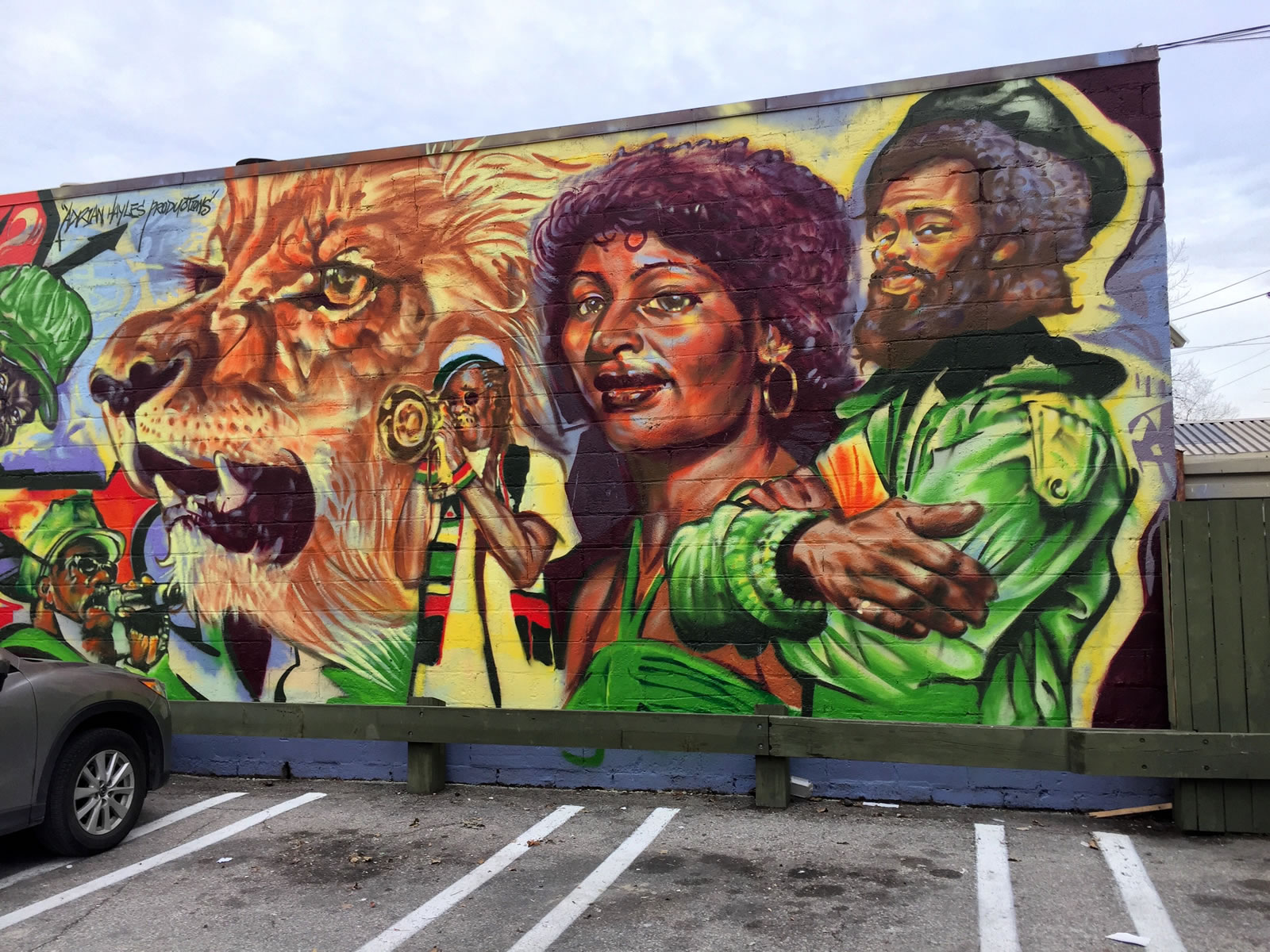 This is a mural by Adrian for Steps Initiative that features Canadian Reggae musicians. It was even featured on the Metropass !
Toronto Street Art Graffiti Found Here:
Butterfly Laneway Project Mural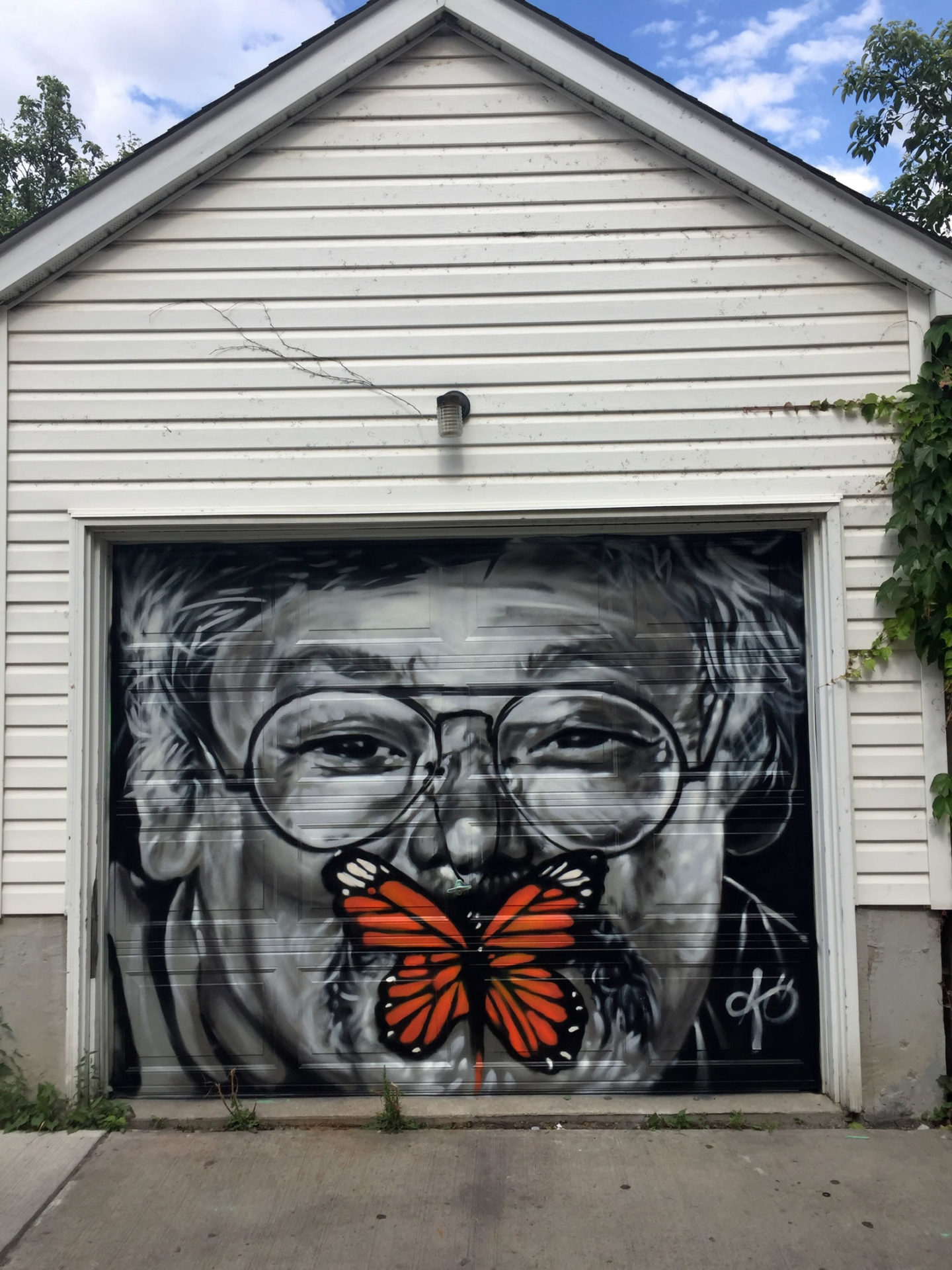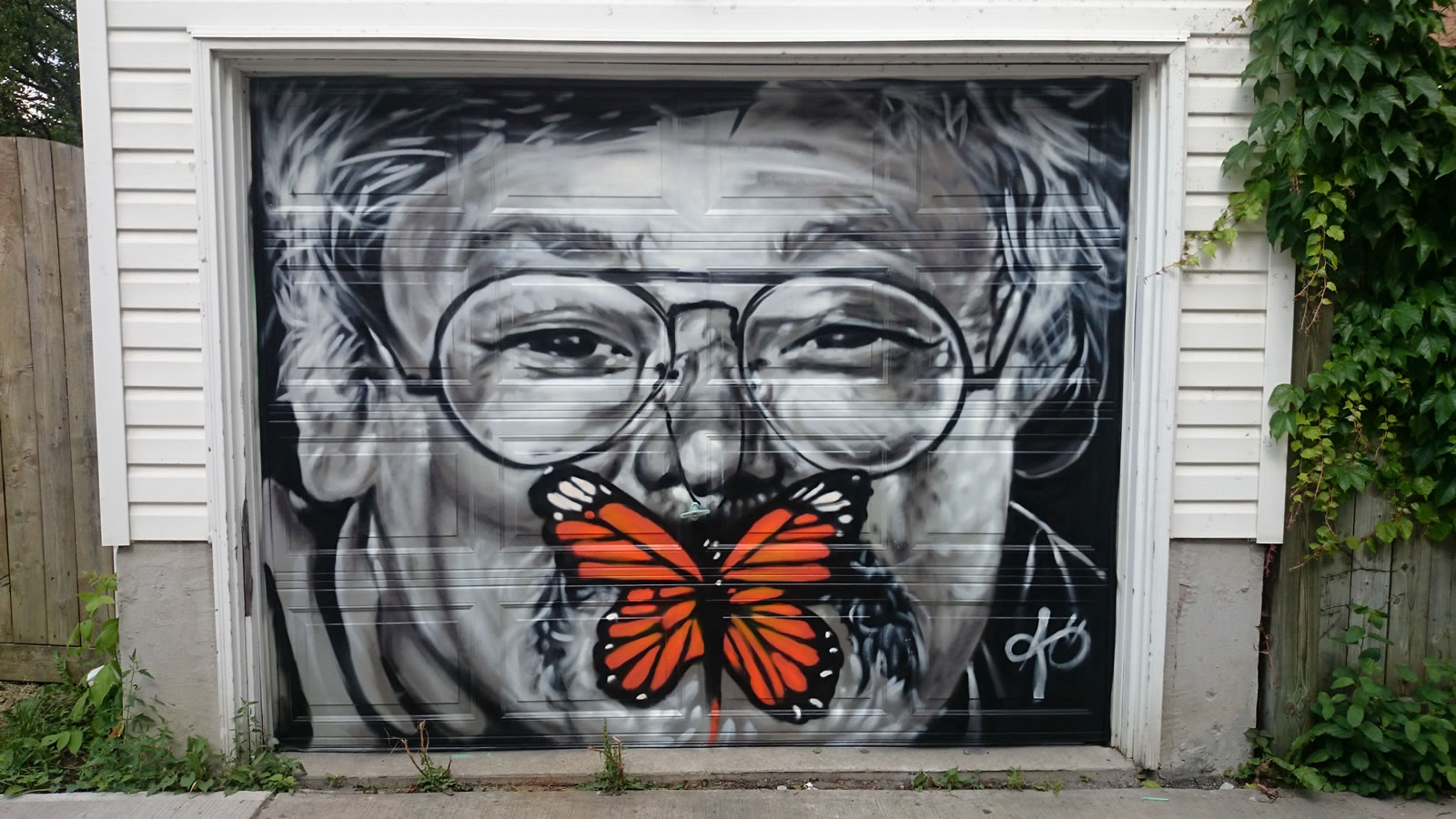 This mural of David Suzuki was apart of the Butterfly Laneway project organized by Nick Sweetman for the David Suzuki Foundation. They call it "Butterflyway" which is a "citizen-led movement growing highways of habitat for bees and butterflies across Canada.
June 19th – 2017
Toronto Street Art Graffiti Found Here:
Yonge Street BIA Mural South Wall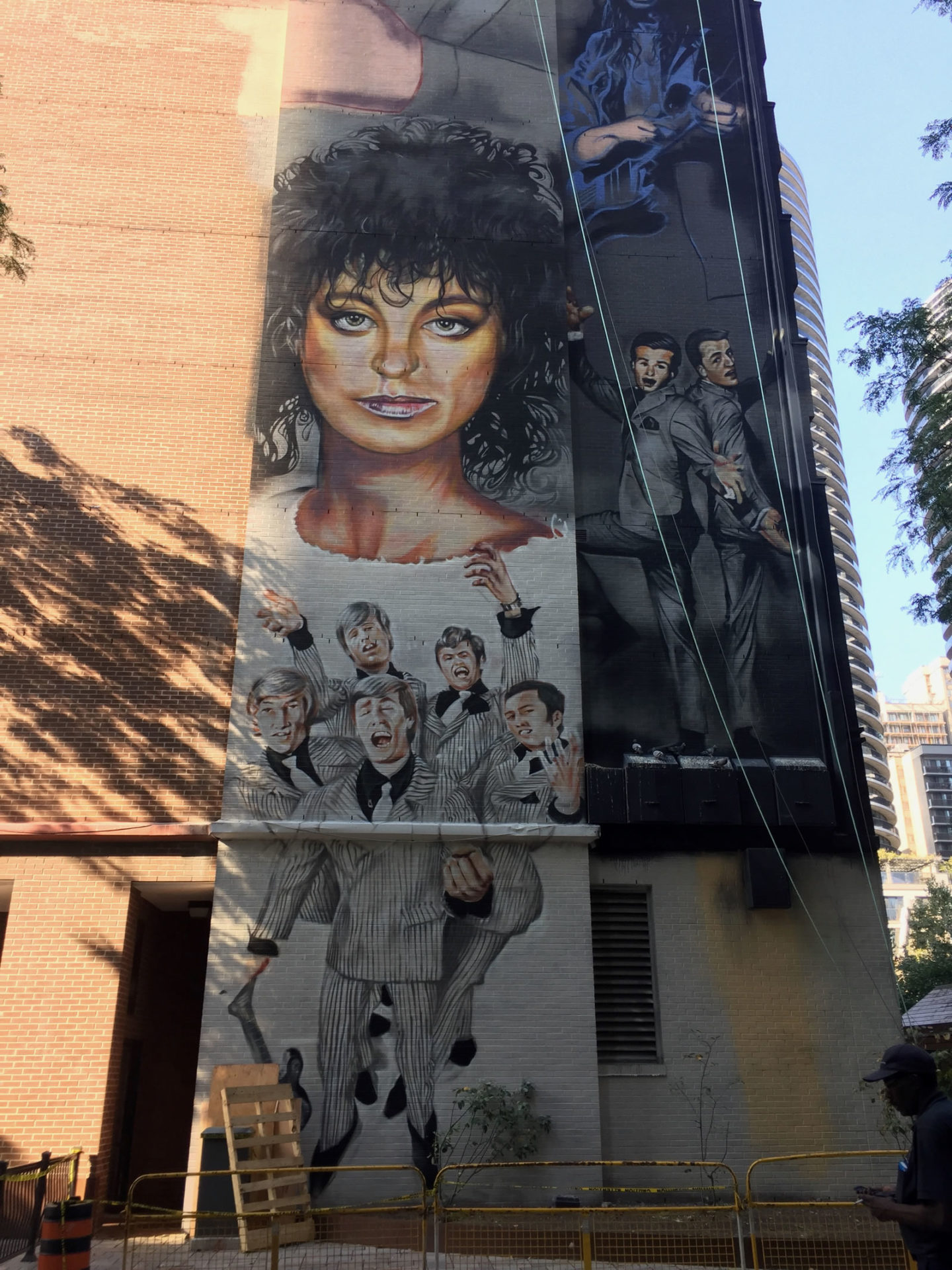 A year after the north wall was completed Adrian started work on the south wall mural of the same building. Again, the artists portrayed all have a connection to Yonge St.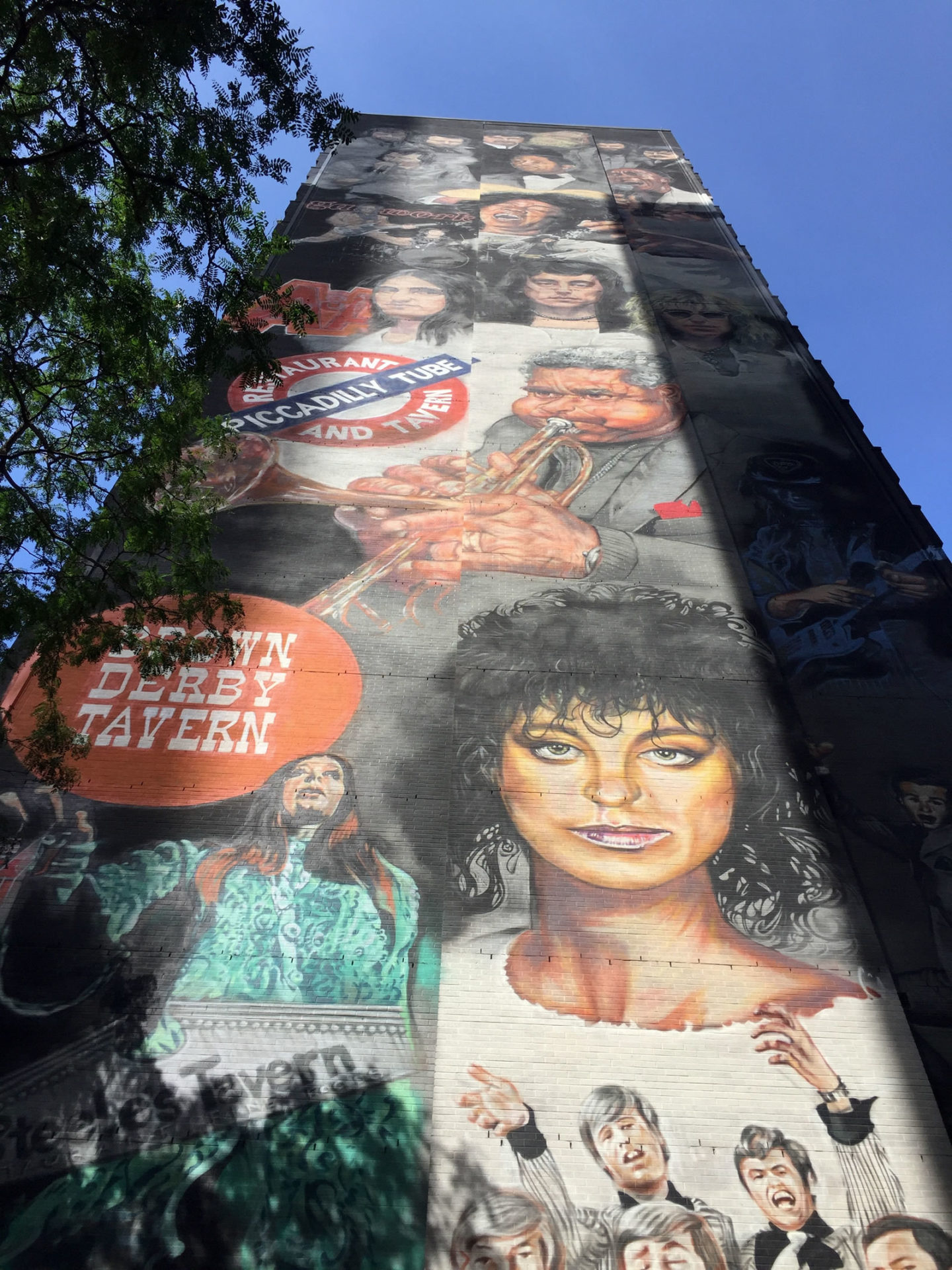 They are top to bottom:
The Band ft. David Clayton Thomas
Lonnie Johnson
Jay Douglas
Salome Bey
Goddo
Dizzy Gillespie
Carol Pope
Cathy Young
Kim Mitchell
John and Lee of Checkmates
Mandela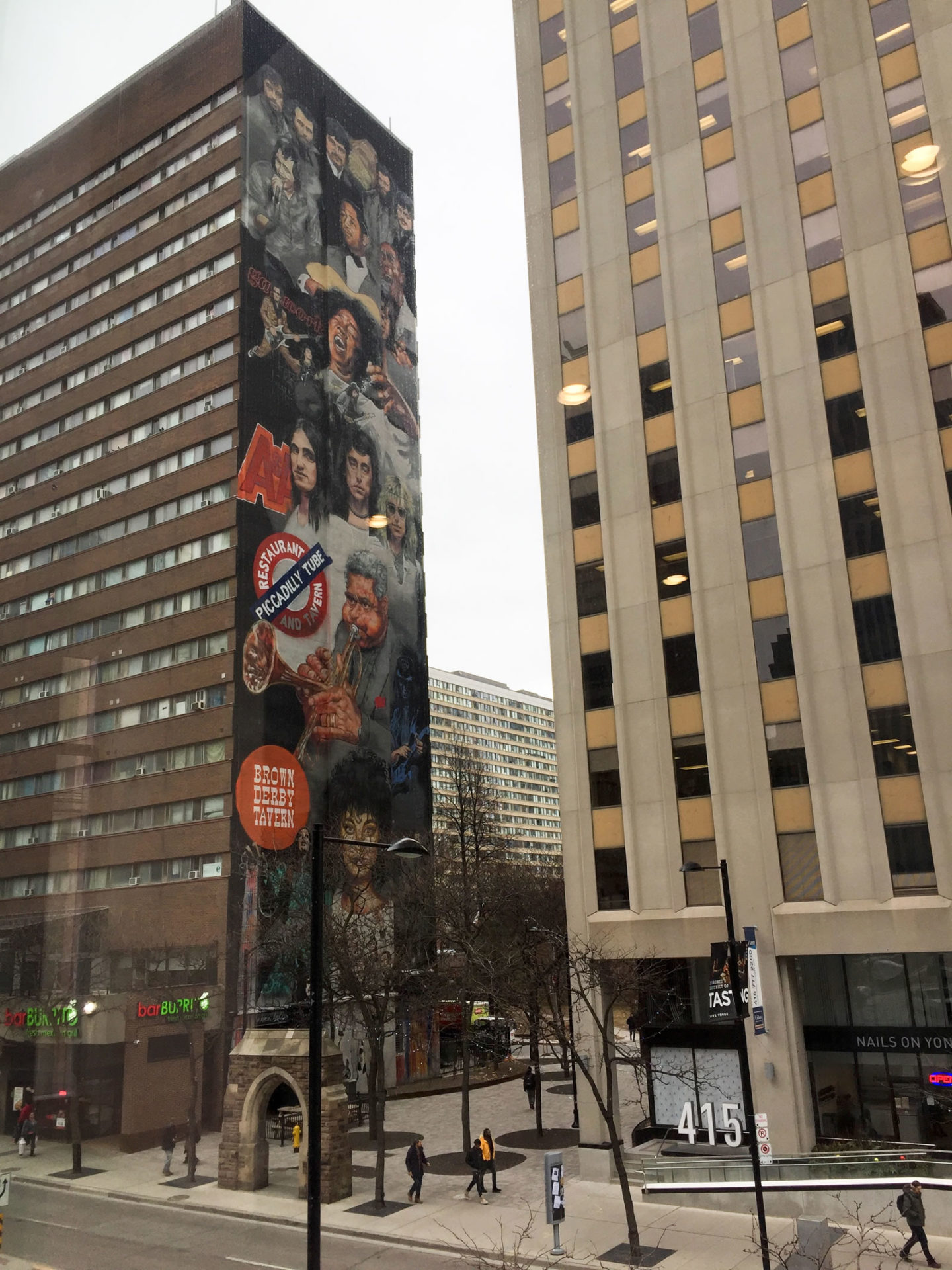 September 26, 2017
Toronto Street Art Graffiti Found Here:
Okuda Equilibrium Mural
Then in July of 2018 Adrian painted the background for the now famous Okuda Equilibrium mural.
July 5th, 2018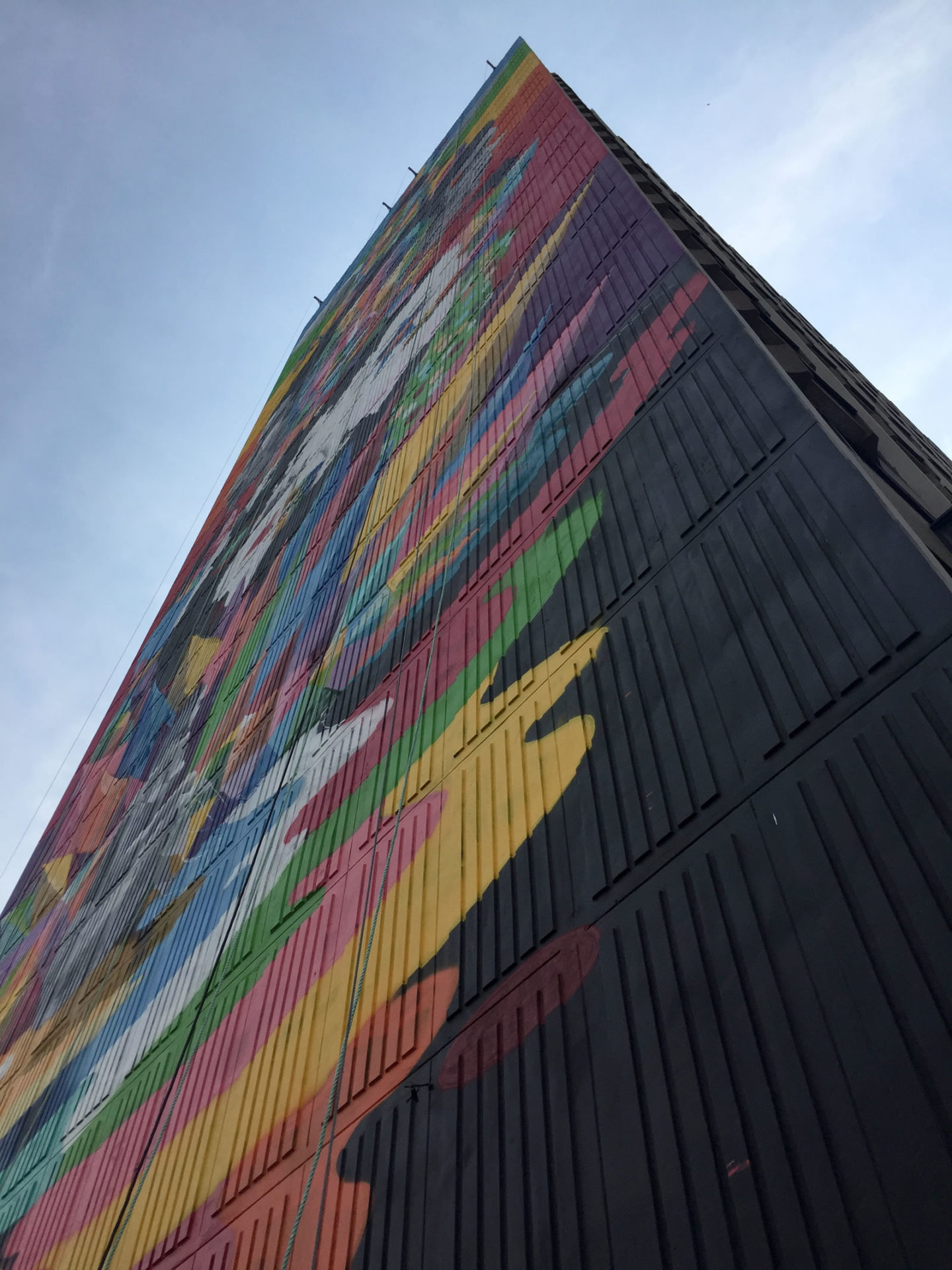 This is the view of the mural after it was finished. You can see how high that is.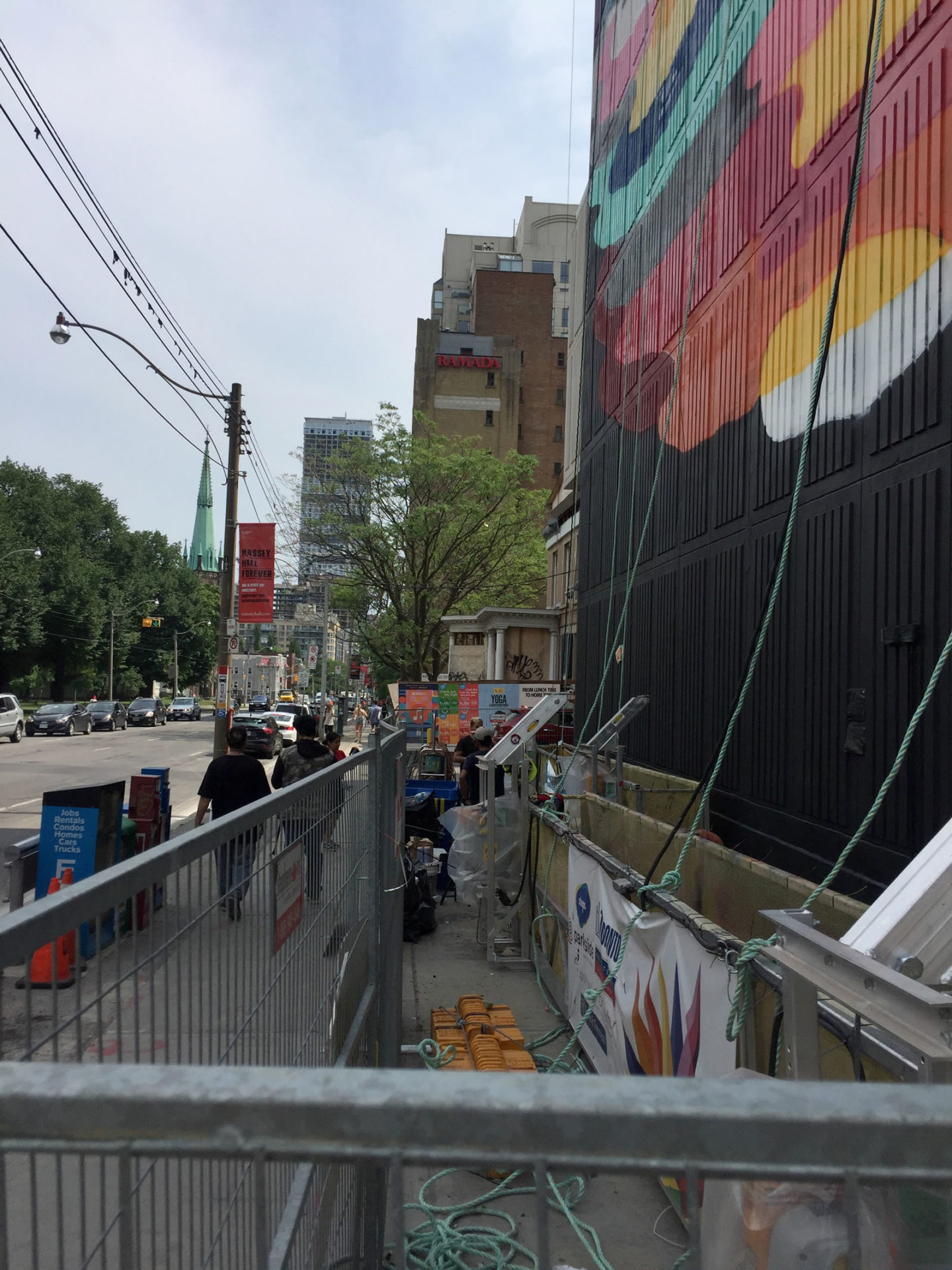 This is the equipment that they used for that mural. I'm not afraid of heights.. but I am in awe of Adrian's ability to work up that high for so long and in all kinds of weather. Incredible !
Toronto Street Art Graffiti Found Here:
Okuda Art Show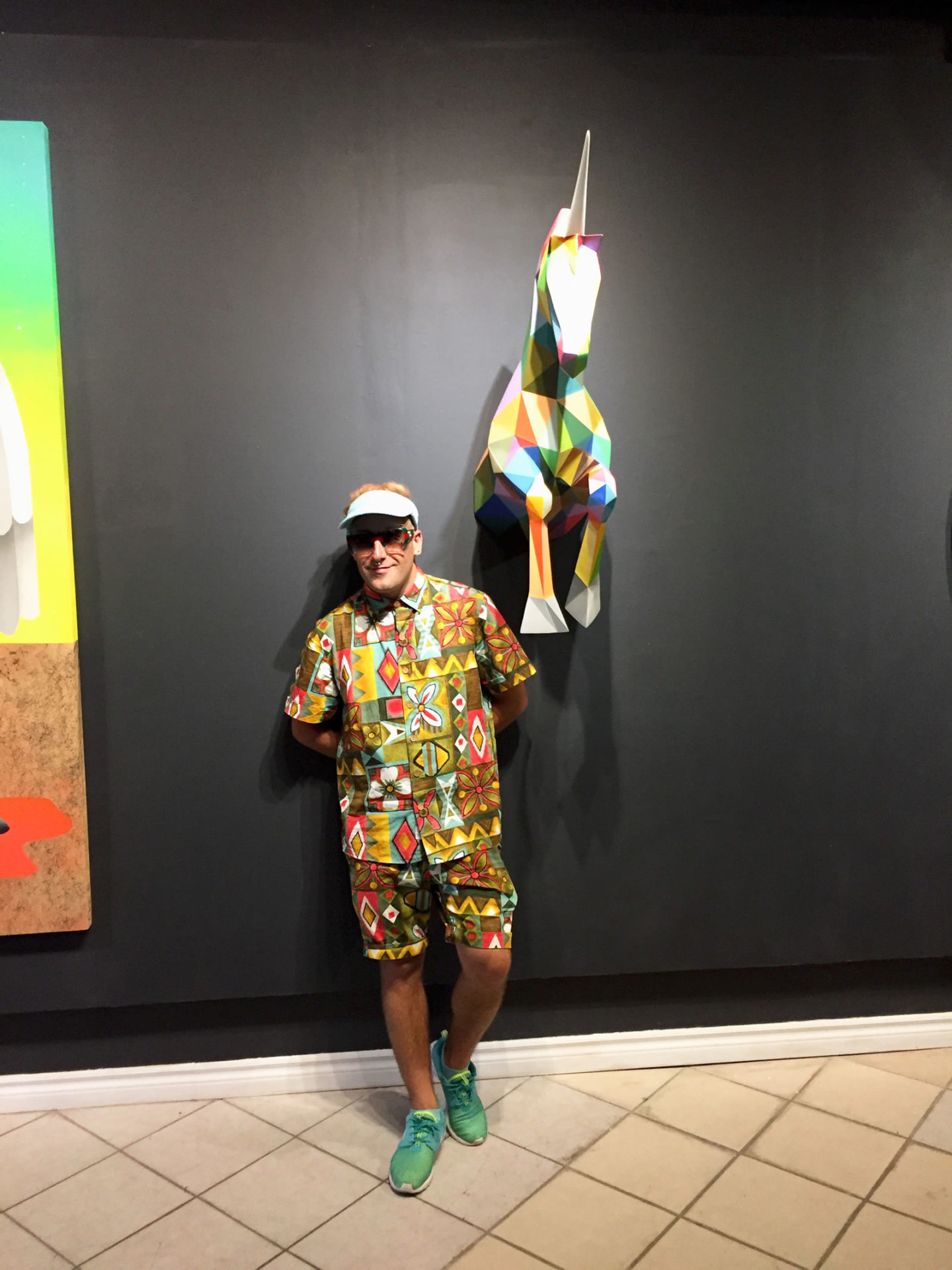 Okuda also had an art show at Adrian's art gallery while he was in Toronto. That is Okuda himself !
July 7th, 2018
Toronto Street Art Graffiti Found Here:
Johnny Blues Mural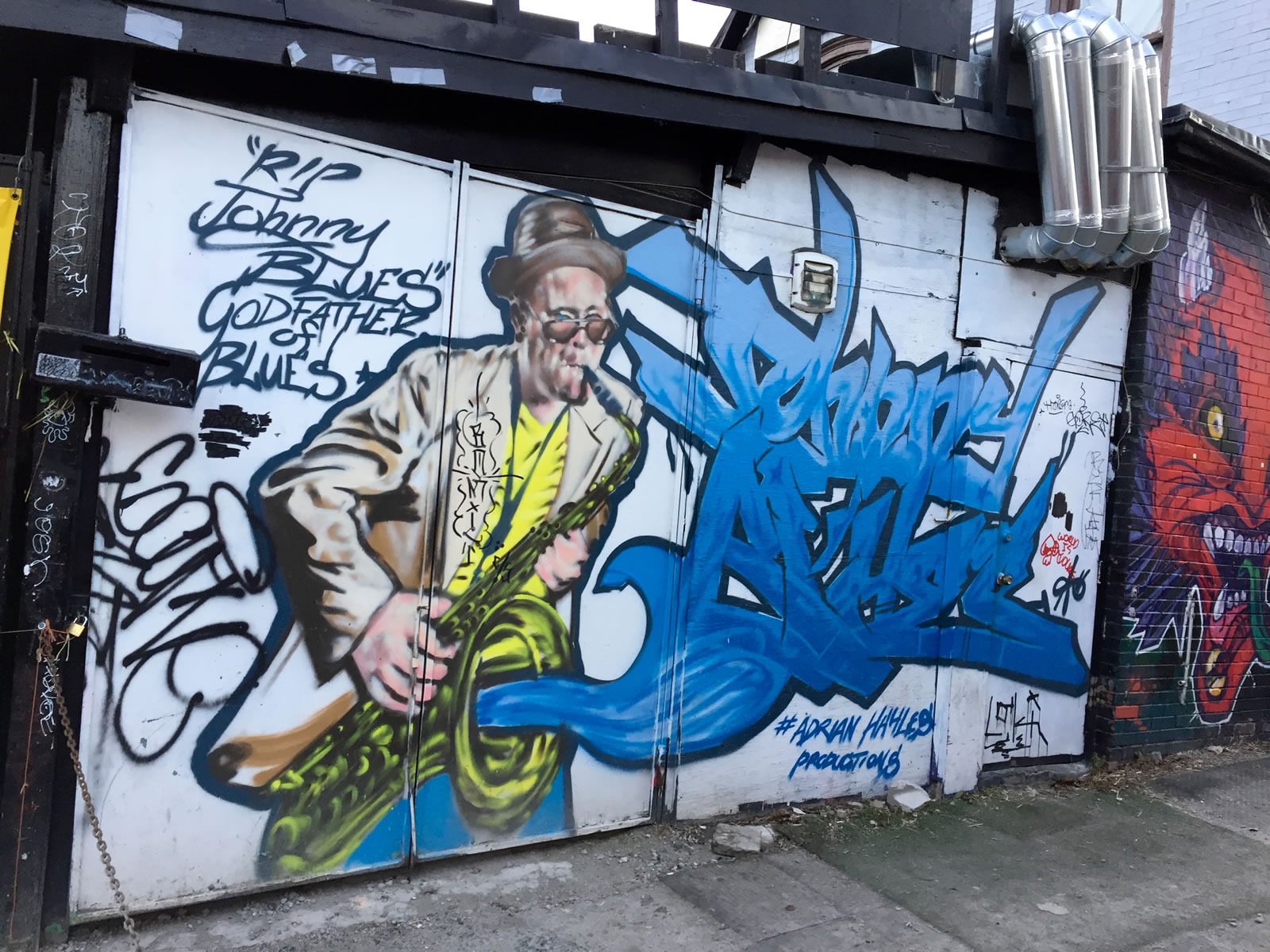 This mural can be found in Kensington Market.
December 18, 2018
Toronto Street Art Graffiti Found Here:
Jeff Healey Bell Box Mural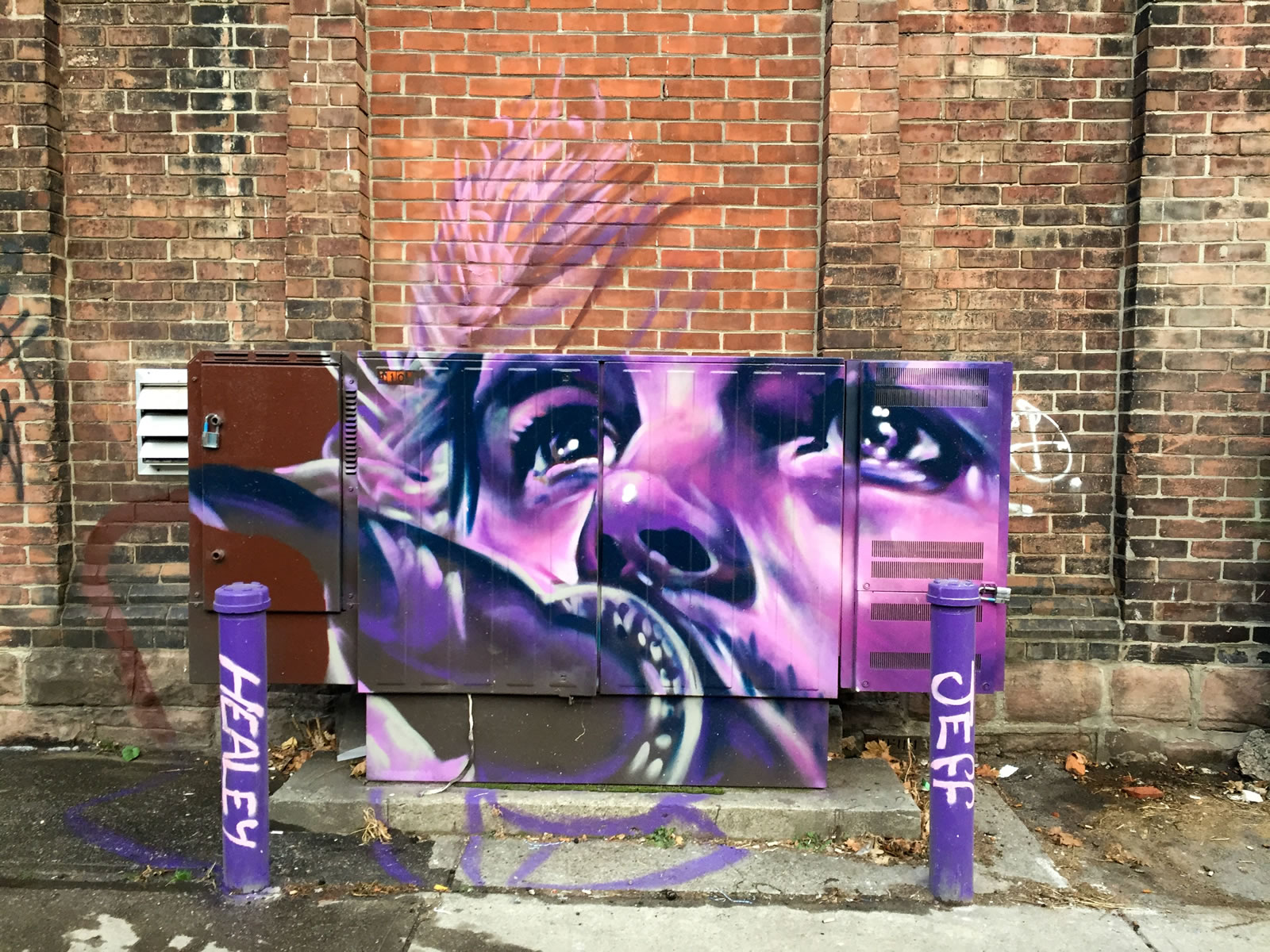 This is a Bell Box mural by Adrian Hayles and it features another Canadian musician Jeff Healey.
December 19, 2018
Toronto Street Art Graffiti Found Here:
Kensington Market Mural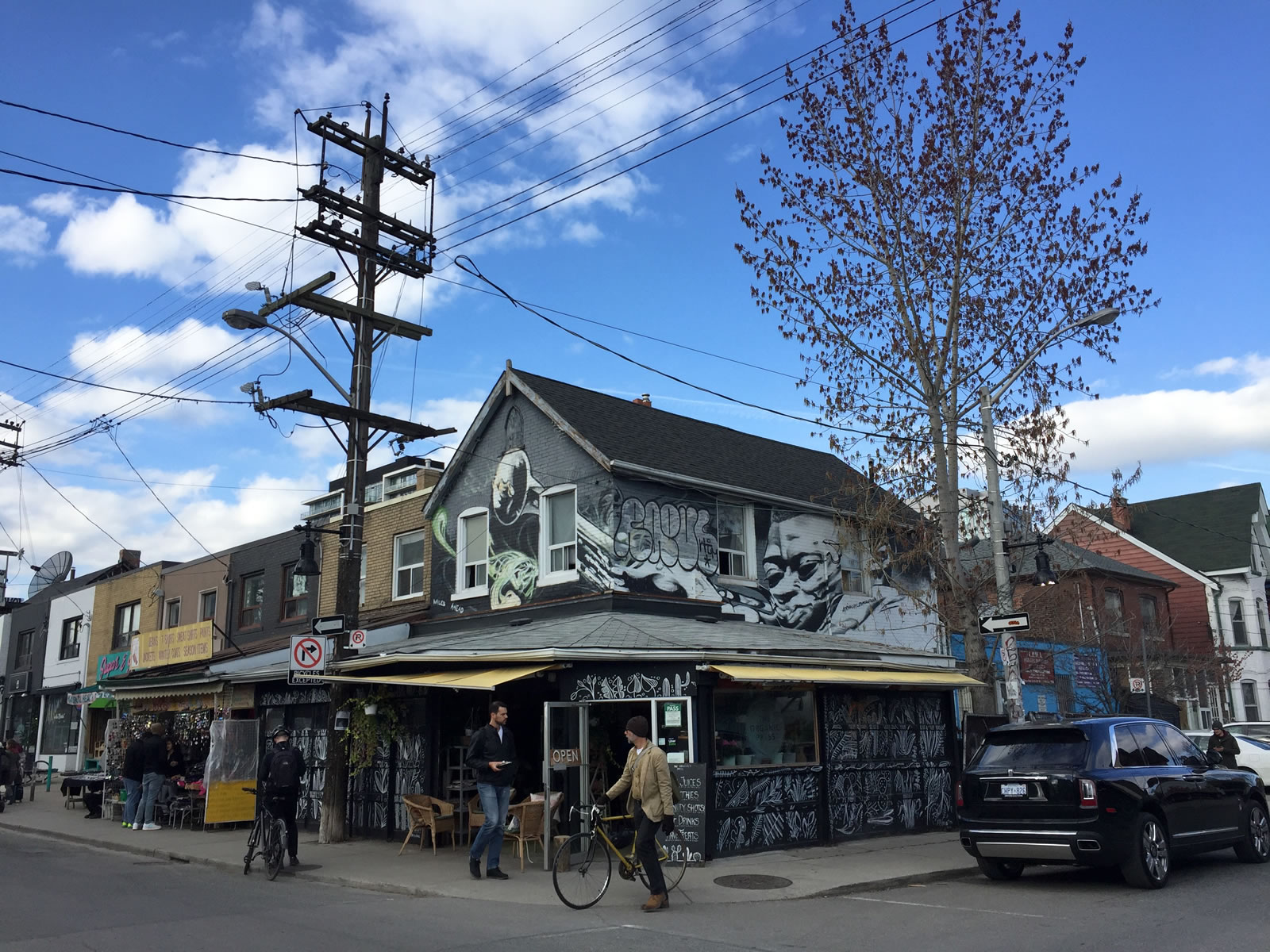 I don't much about this mural. He said it was older. But as you can see there's a music theme happening again !
Toronto Street Art Graffiti Found Here:
Adrian Hayles Live Painting
I watched Adrian painting live a couple of weeks ago. He explains what he is doing in the brief video.
Toronto Street Art Graffiti Found Here:
Adrian Hayles Interview
Finally, the interview portion of this post. I asked him a few questions about his work and he was kind enough to take some time out of his busy schedule.
My Questions:
1) I know you do a whole lot of different things.. you teach life drawing classes.. you run an art gallery and you create huge life like massive wall murals.. Am I missing anything ?
2) How did you get into street art in the first place ?
3) A lot of people don't know that you did the base for the Okuda mural on Jarvis St last summer. That was was 23 stories high.. that seems like a massive amount of work. How many hours did that take ? Do you have any tricks that you use to get through an intense project like that ?
4) The first time I saw your work was the mural on the building across from College Park.(22 stories high) that you did… I know you did both sides of that building.. how many months did it take to complete all that art ?
5) When you work outside what are some of the obstacles that you have to contend with ? I imagine the weather would be the biggest but are there any others…
6) Any interesting or unusual stories that you have to share when you have been painting outdoors ?
7) A lot of your art I've noticed deals with the music. From the Reggae Lane wall to the huge mural that you did with Canadian music icons that I mentioned on College St.. and even your Utility box is a tribute to Jeff Healy.. I know you are DJ as well… is that the inspiration behind a lot of your art work. Was the music first ? the art ? or both ?
8) Your art gallery features a lot of shows by local street artists…is that intentional on your part ? If so explain..
9) Who are your influences ?
10) Who have you influenced ?
11) Where do you see yourself five years from now as an artist ? Do you have any long term goals that you hope to achieve by then ?
12) What do you have coming up for this years mural season ? I know artist like to keep things under wraps.. but any hints ?
Adrian Hayles Official Biography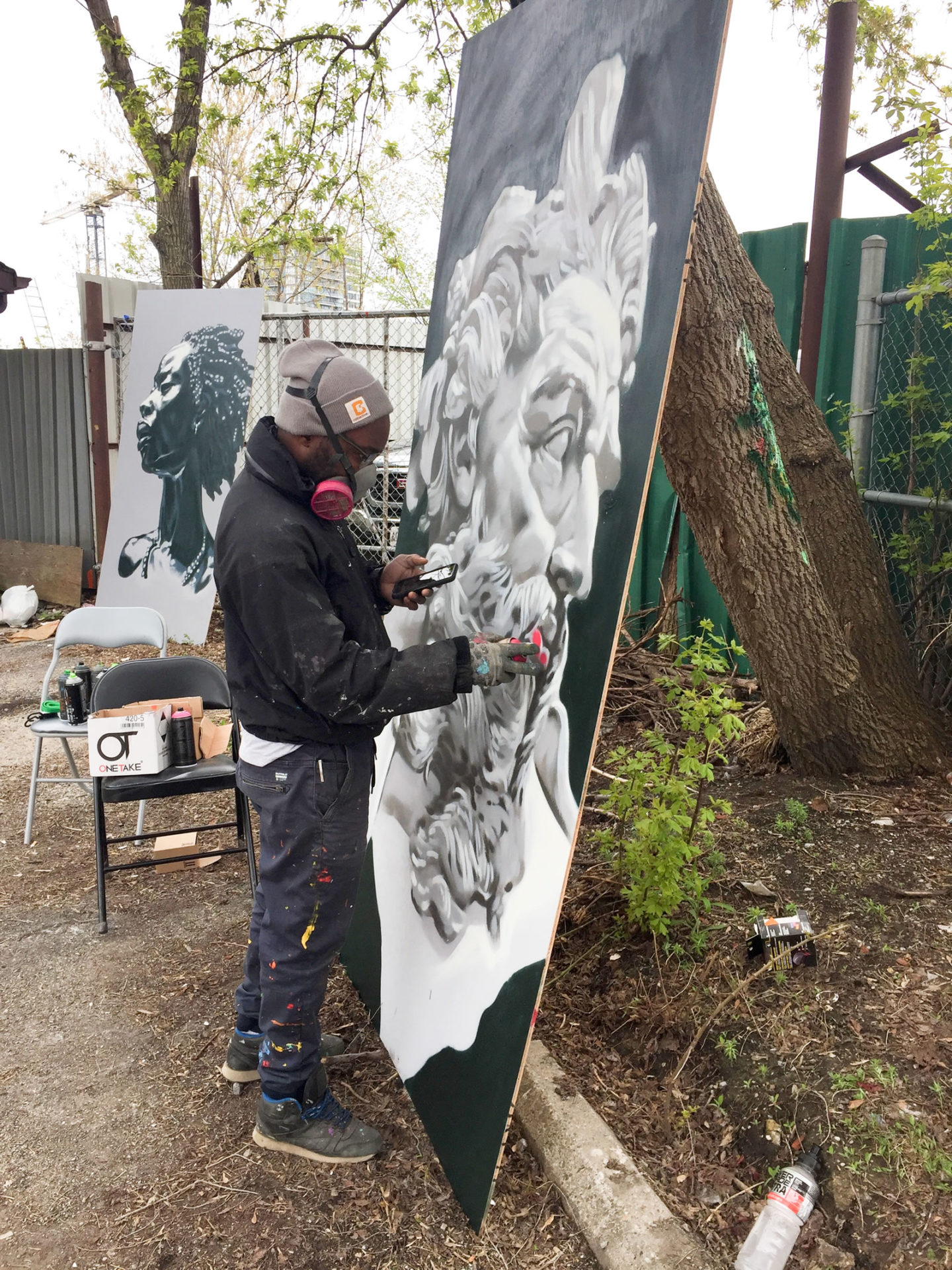 I found his bio online:
"At the tender age of nine, Toronto-based illustrator Adrian Hayles discovered the expressive nature of the visual arts. With his continued artistic development, illustration became his deepest passion and talent. His desire to learn and absorb from his surroundings led him on a personal creative journey. As a graduate of the Graphic Design program at Humber College with over 10 years of working experience behind him, Adrian has established his place in Toronto's modern art community. His style is provocative and inspiring and defies categorization.
Blurring the lines between graffiti and ultra realism, Adrian's voice and vision is instantly identifiable. His works include countless portraits and illustrations for various magazines and collaborations with the City of Toronto to develop murals for vacant community spaces.
In the past Adrian has painted complete buildings and city blocks, designed award winning video games and animated television shows. He has also successfully developed and filed a functioning patent for the Stud Horse Foldable Drawing Bench and is the Principal and Founder of Behind the Front Visual Arts Studio.
Awards: NOW magazine's reads choice runner up for best Graffiti Artist."
You can find out more about Adrian and his gallery (which was named one of the best galleries on Blogto) on his website and his Facebook page.