Spudbomb Garbage Can Graffiti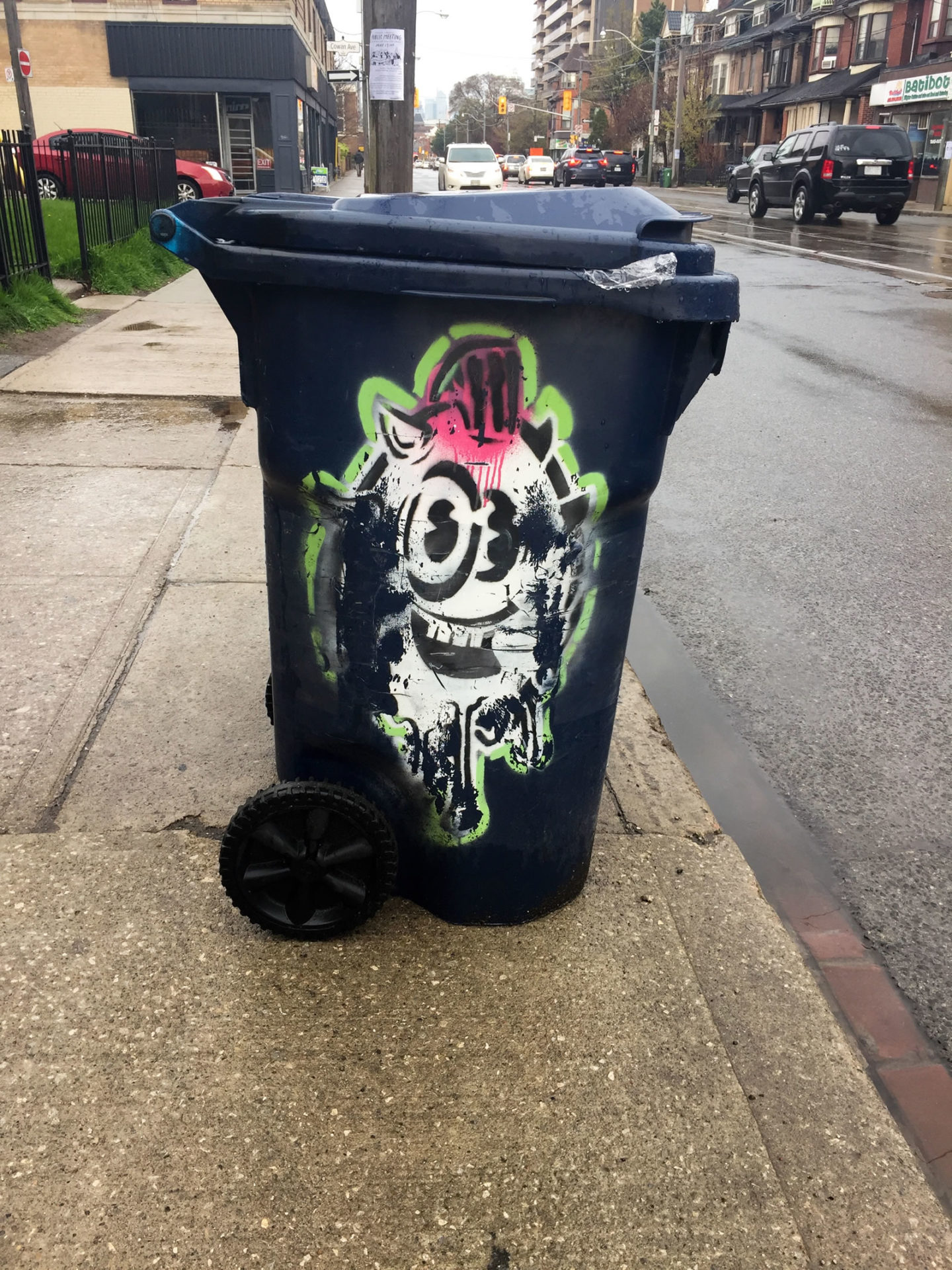 That's a Spudbomb paste up on the side of that garbage can. It must have been done almost 10 years ago.
May 9
Toronto Graffiti Street Art Found Here:
Interlopers Graffiti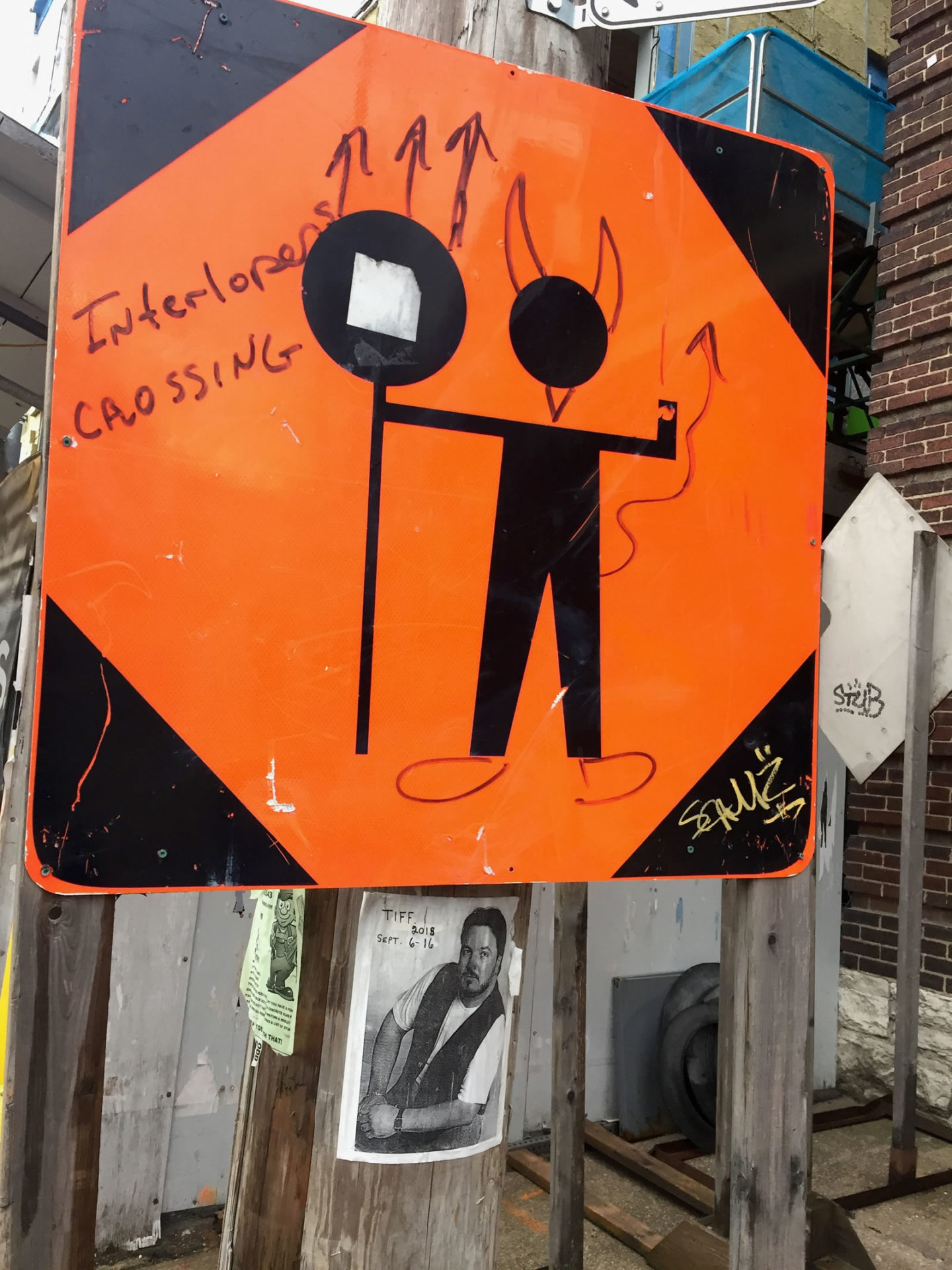 Not sure why I found this funny..
And I don't know why that guy was at Tiff last year.. or if he is an Interloper himself.
Howlin' Circus Graffiti
So I've been finding "Howlin' Circus" around town. I finally decided to Google it..
It's a band: "Settling on Toronto, Canada, where he met Adam Burnell (drums) and Bryan Swartz (bass) the band poured their efforts into putting on a great show and arranging songs for their first album. Energetic live performances across Canada and a self-titled EP released in 2017, which earned radio play in the UK, US and Canada, quickly helped establish a following and built on the live success enjoyed by playing the UK club circuit and summer festivals. "
So now I know !
May 9th
Toronto Graffiti Street Art Found Here:
Coco Guzman Paste Up Graffiti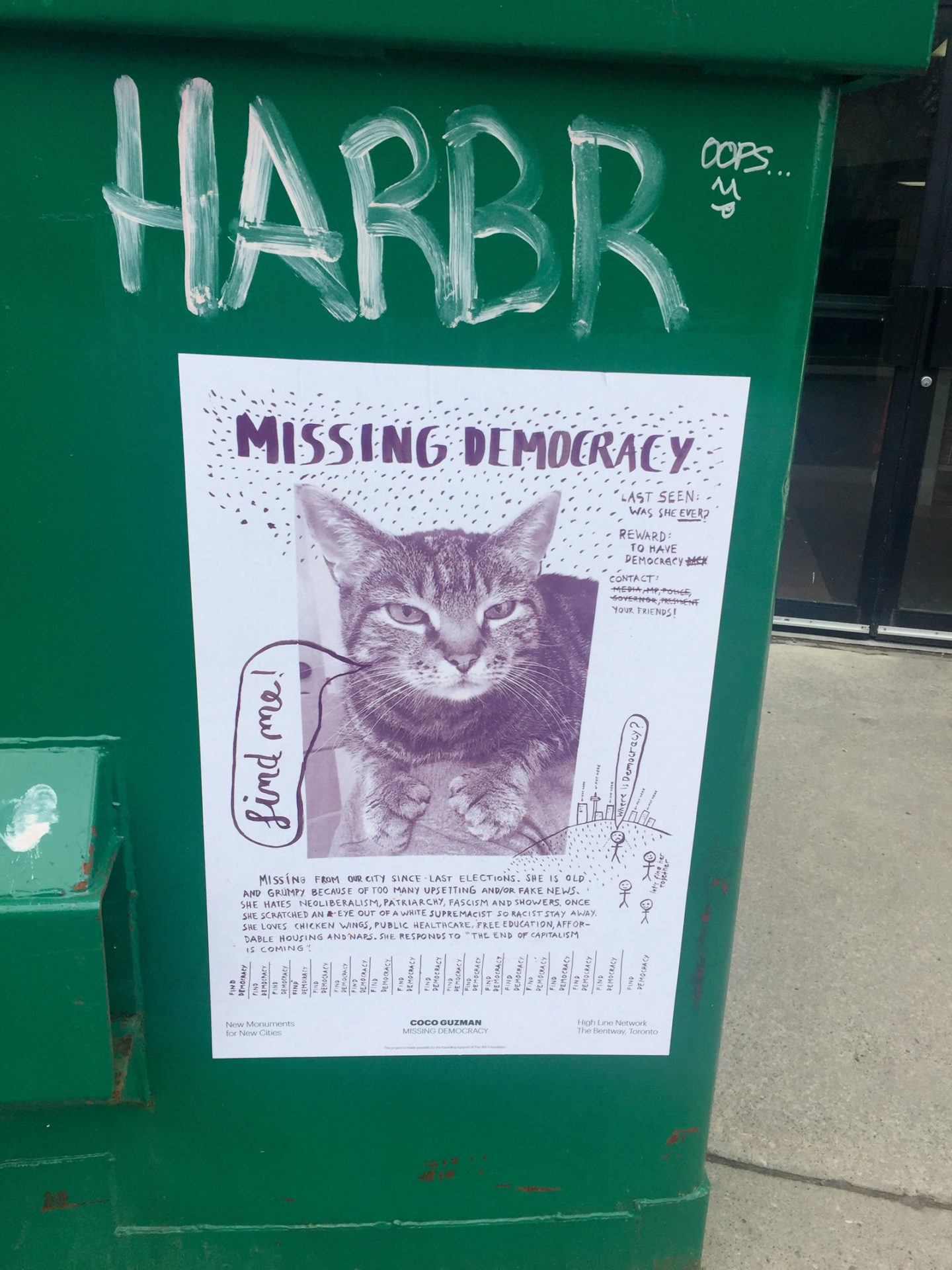 I found this paste up on Niagara Street and decided to Google her as well..
Here is her bio from her website:
"Coco Guzman is a Spanish-Canadian queer artist investigating experiences of haunting emerging from systemic political violence. Using mainly drawing and installation, Coco Guzman's work aims to embrace stories, mostly of what is not revealed to the eye but lives within our everyday reality as embodied memories or hidden whispers. Through an interdisciplinary approach that draws on critical theory, comics, queering strategies, archival research, observation, and conversations with friends, Coco's work invokes latent stories that invite the viewer to question who they are and the society they live in. Coco's work has been exhibited across the Americas and Europe, notably at CentroCentro Madrid (Spain), the Quebec Biennale (Canada) and soon at Encuentros festival (Mexico). "
Check out her site.. she has some cool artwork.
If You Are Stencil Graffiti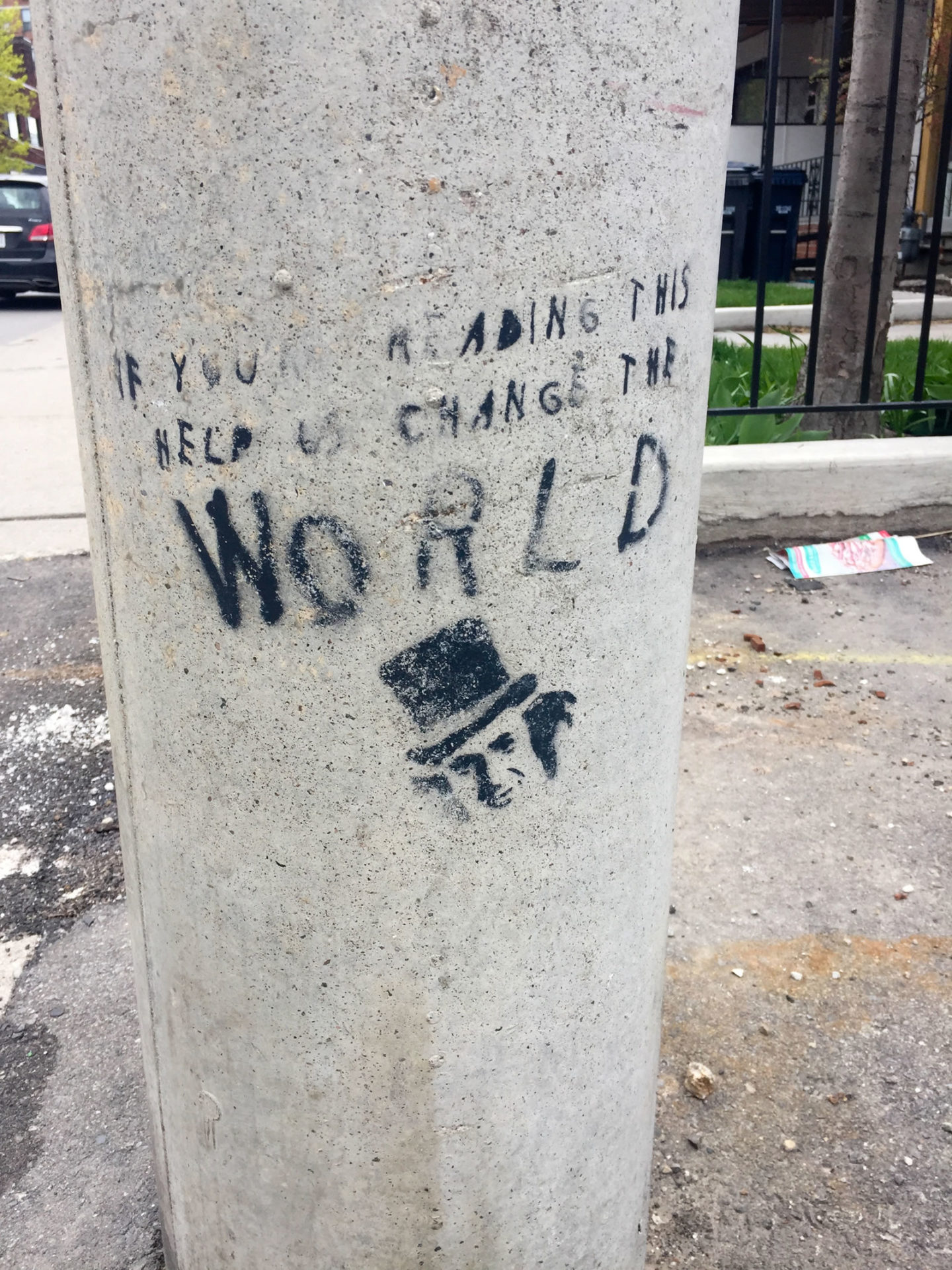 That was near the Coco paste up. The stencil says. "If you are reading this help change the world". It's a take on the Drake album
Hungr Graffiti Burners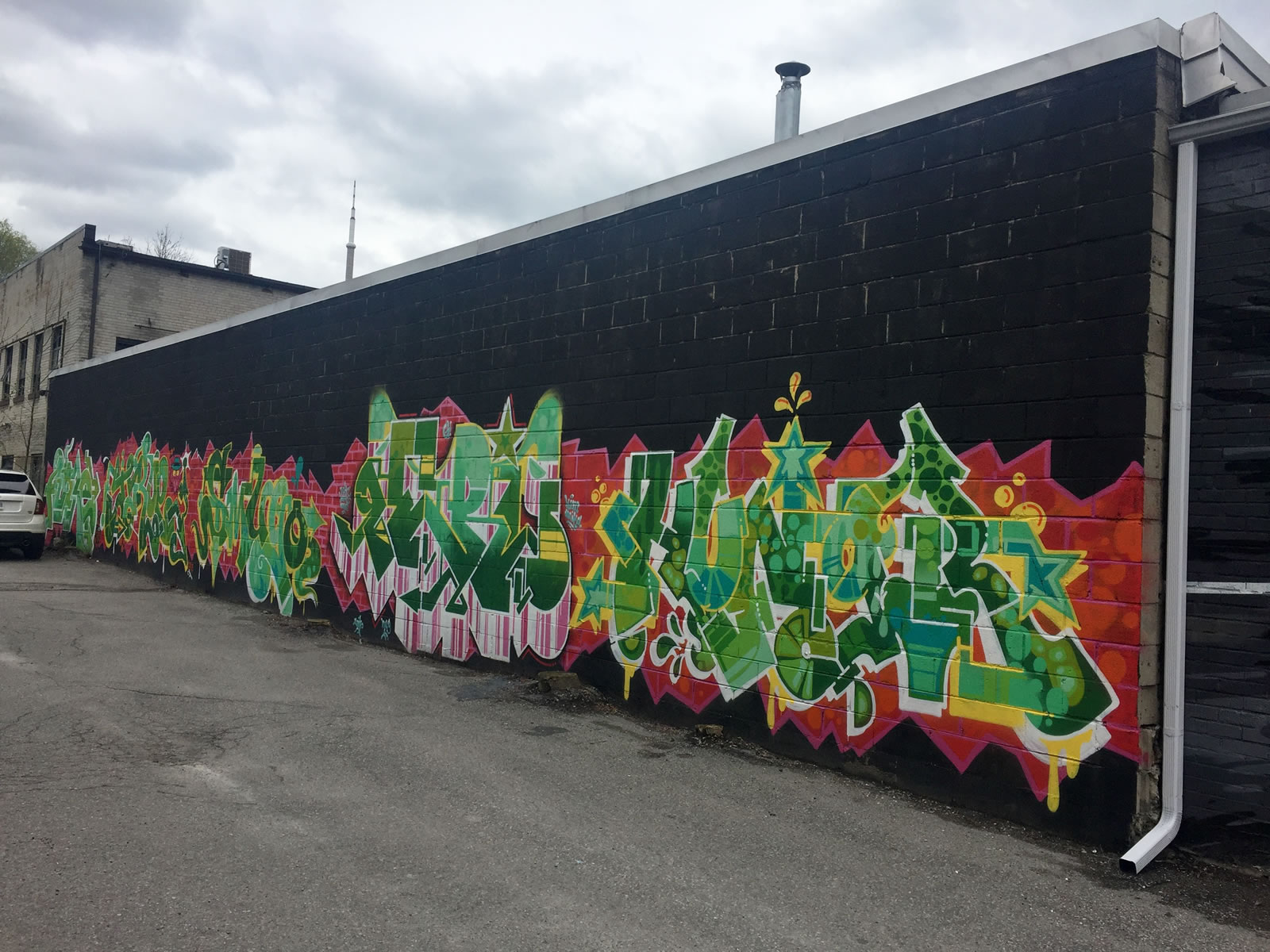 There's a wall full of graffiti burners. The one on the far right is by Hungr
Ben Johnston Design Mural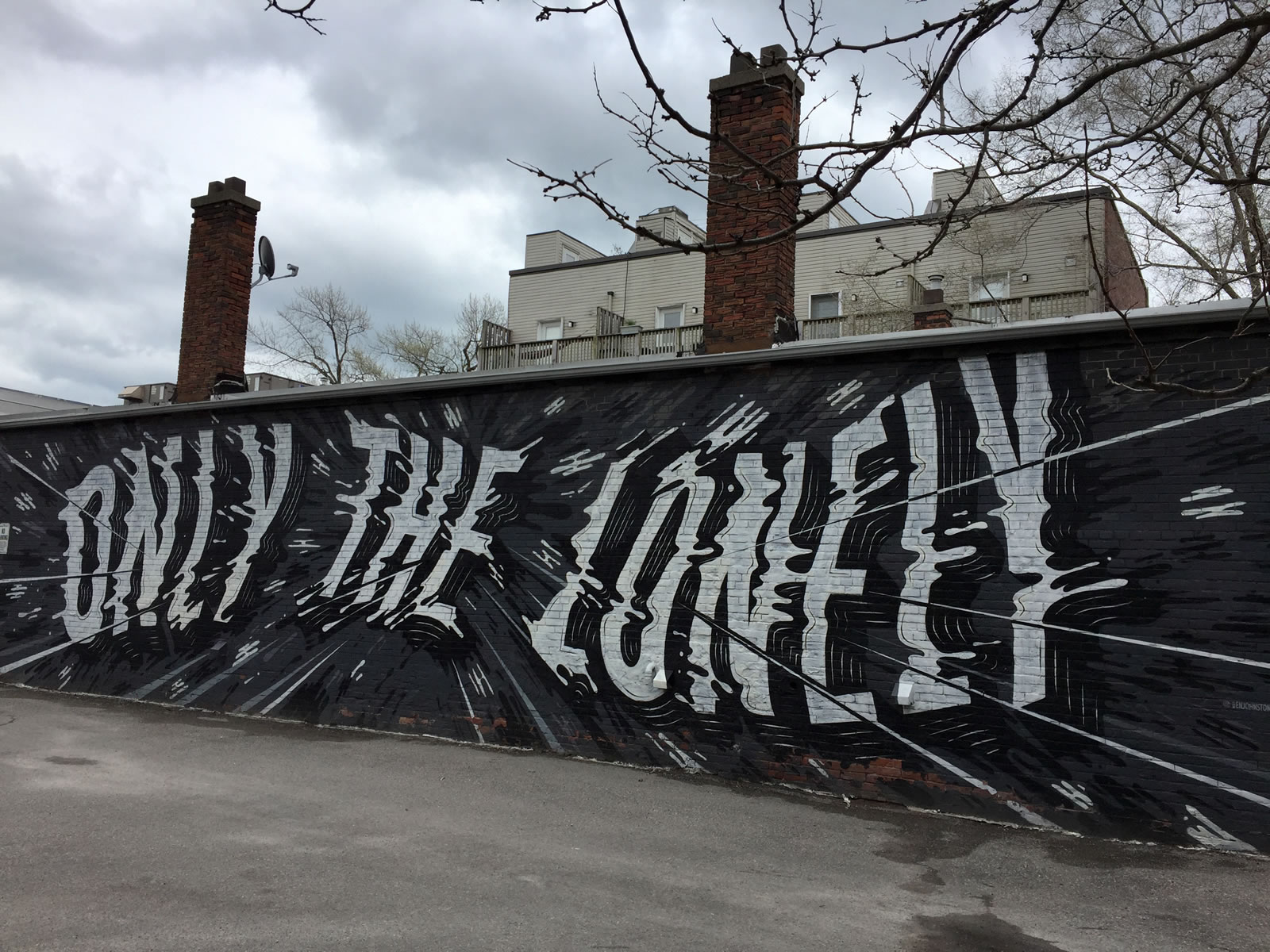 Posted this before by Ben Johnston Design
May 10th
Toronto Graffiti Street Art Found Here:
JG Lutes Sticker Poem
I made a short video from JG Lutes poem.
Adore Graffiti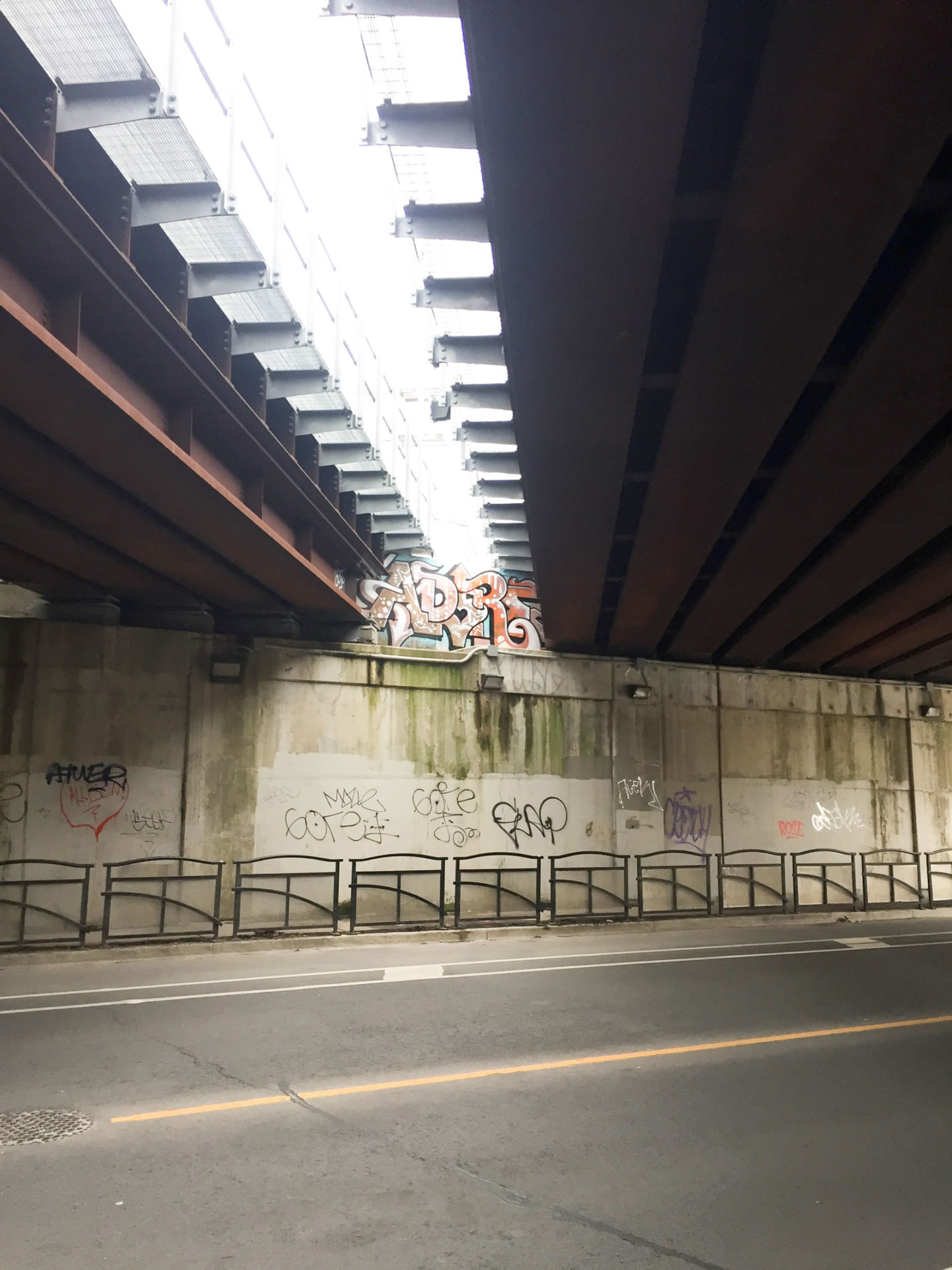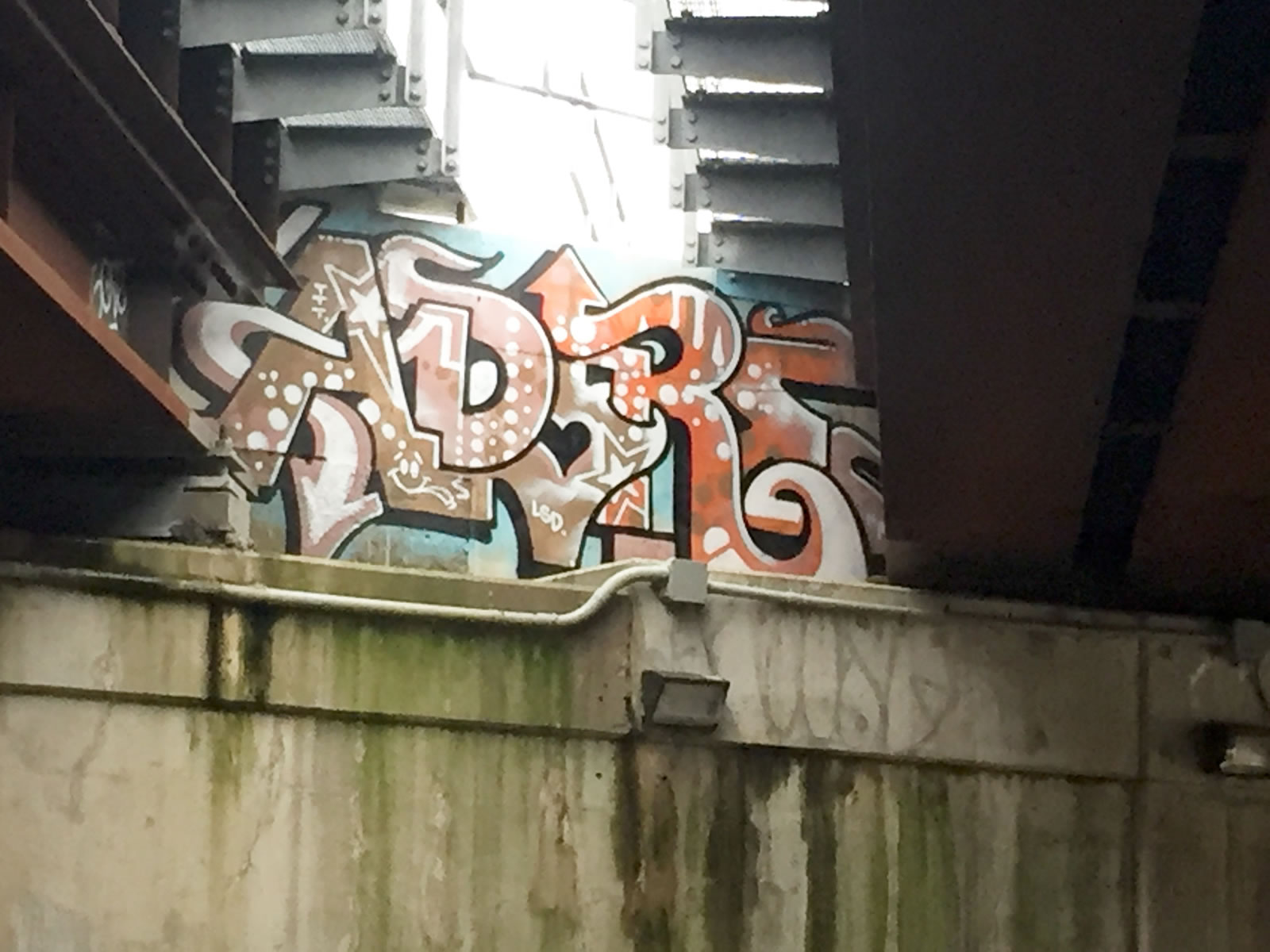 Adore is a graffiti writer who has been writing graffiti as long as I can remember. I don't know how he gets into the places that he gets into.. but he does. That looks so dangerous.. but cool at the same time.
May 11th
Toronto Graffiti Street Art Found Here:
Parkdale Youth Festival Mural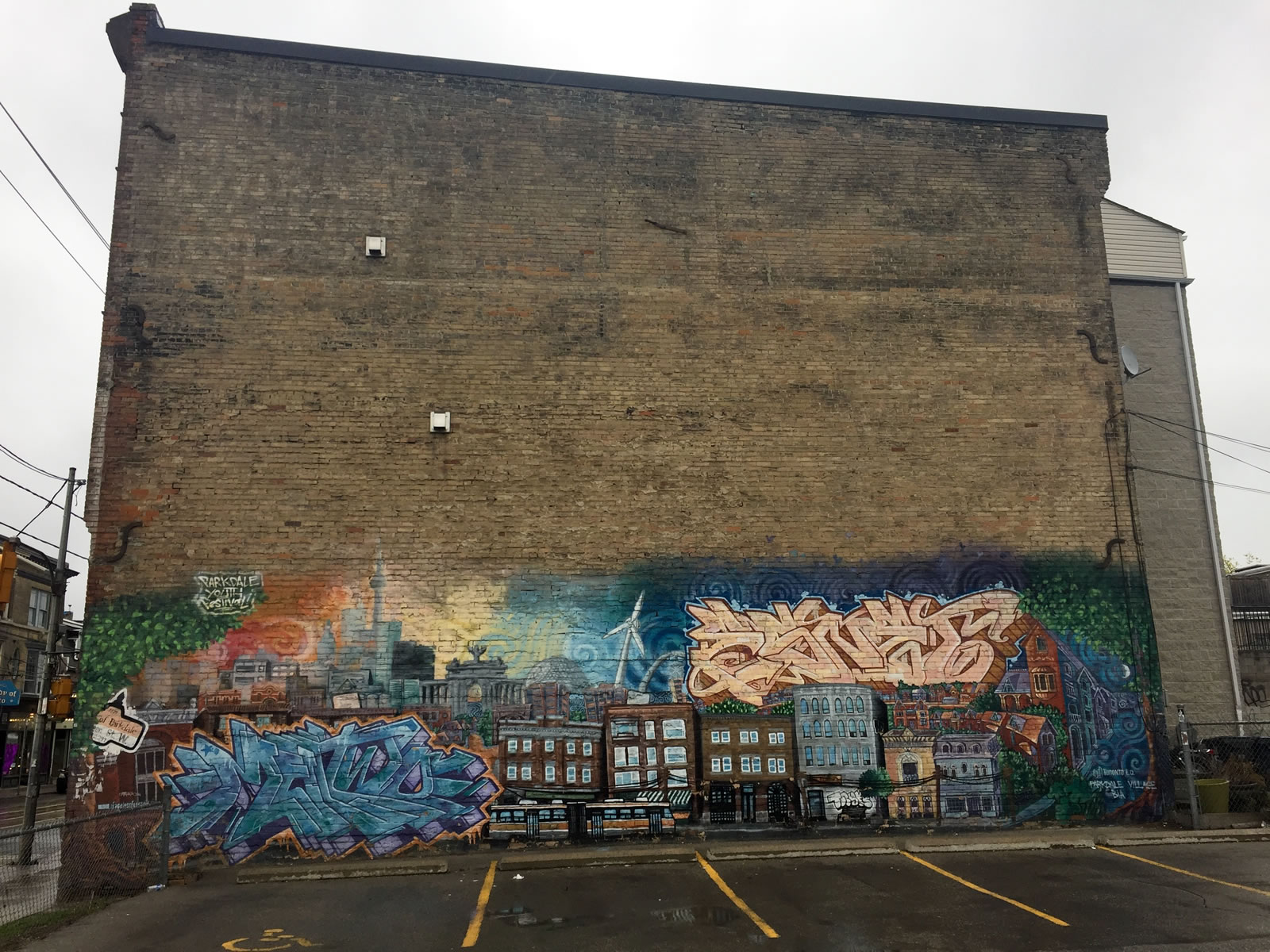 I always see this mural and there weren't any cars parked in front of it..
Says it is by FacelessFew
May 12
Toronto Graffiti Street Art Found Here:
PSYBlimation Street Art Mural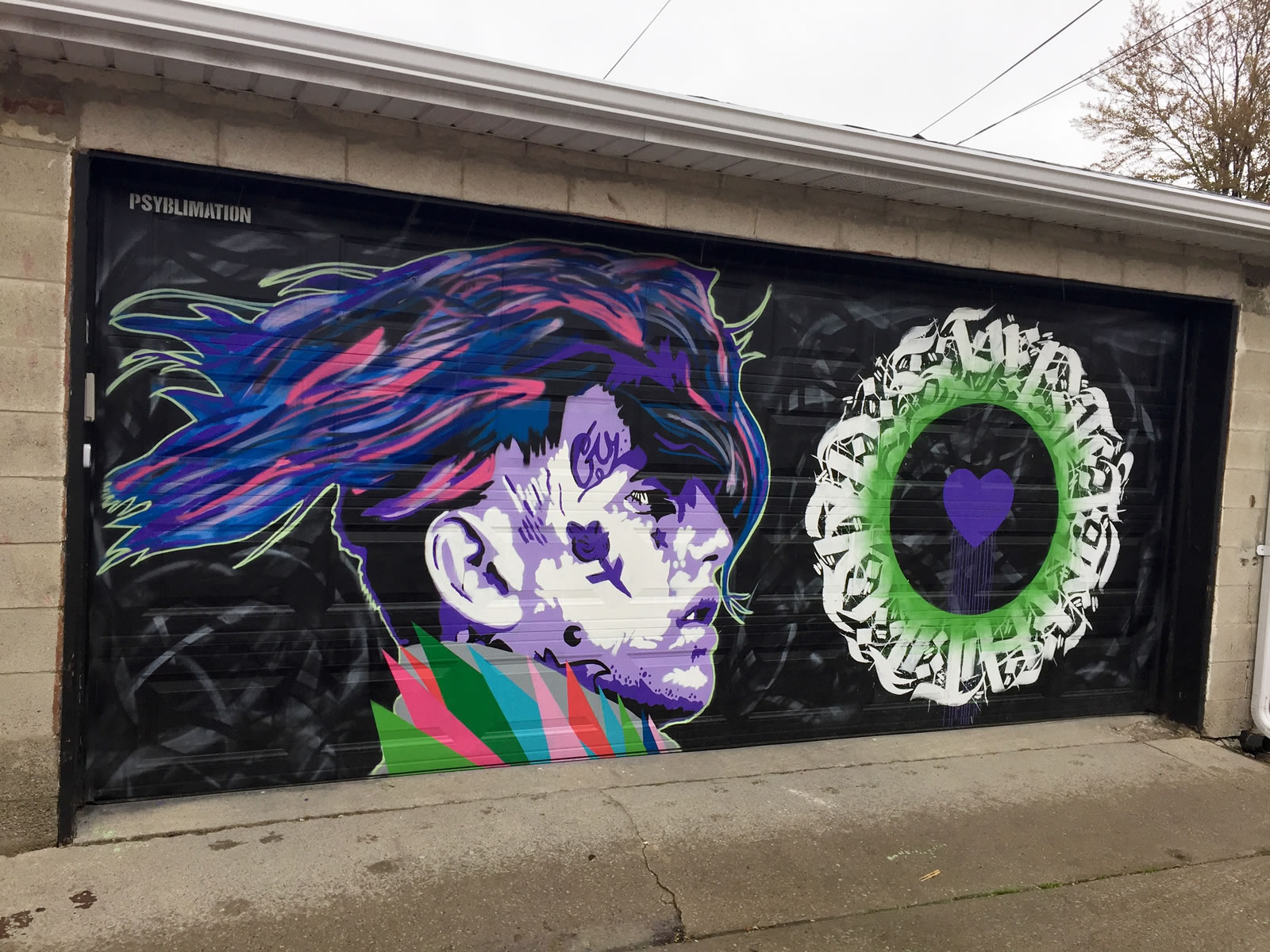 I got a better picture of the PSYBlimation mural. I might as well post it.
May 12th
Toronto Graffiti Street Art Found Here:
Bruno Smoky Street Art Mural
Bruno Smoky just finished this yesterday. He says "In, but with the legs out ! 👟 " on his Instagram.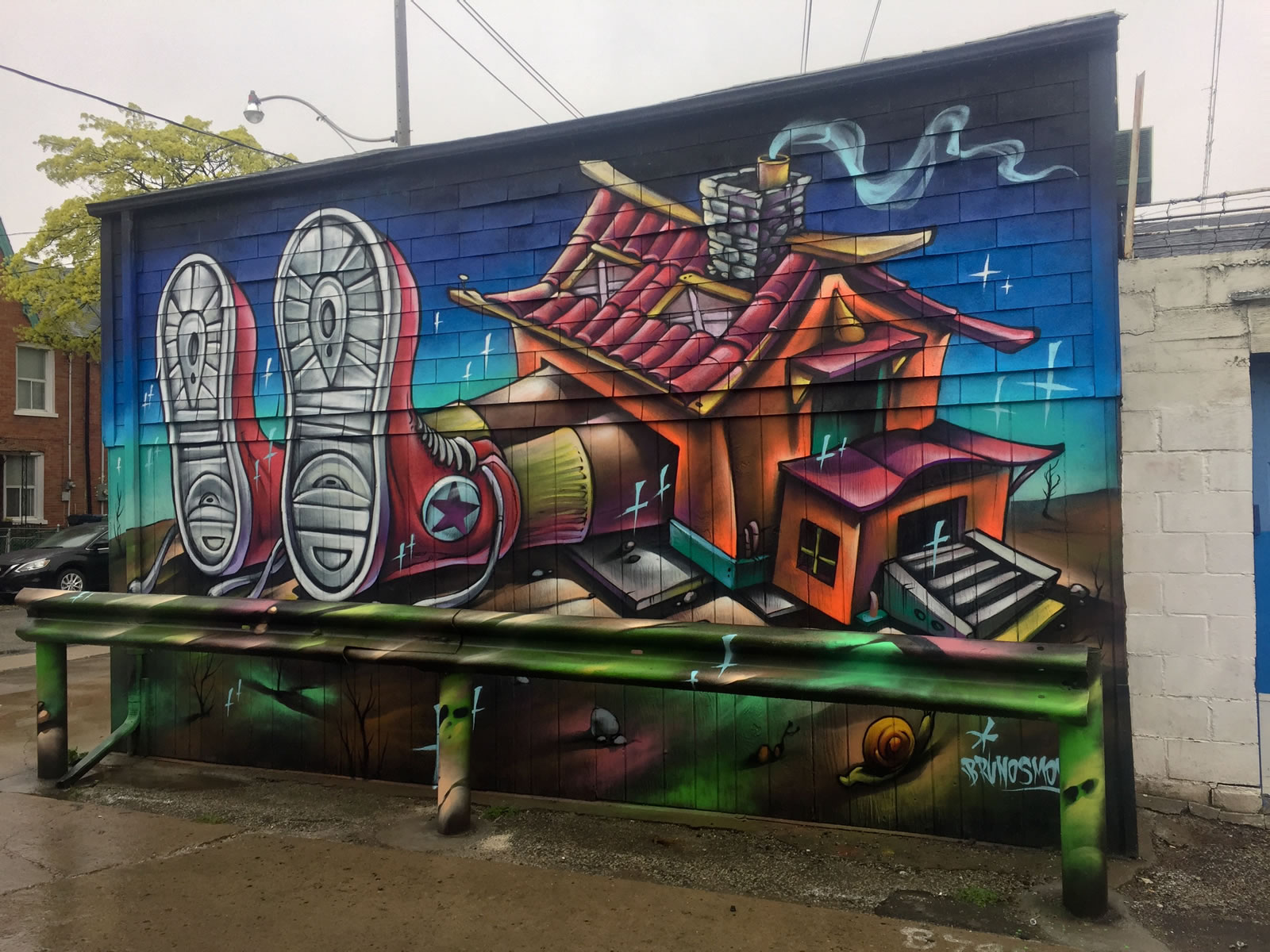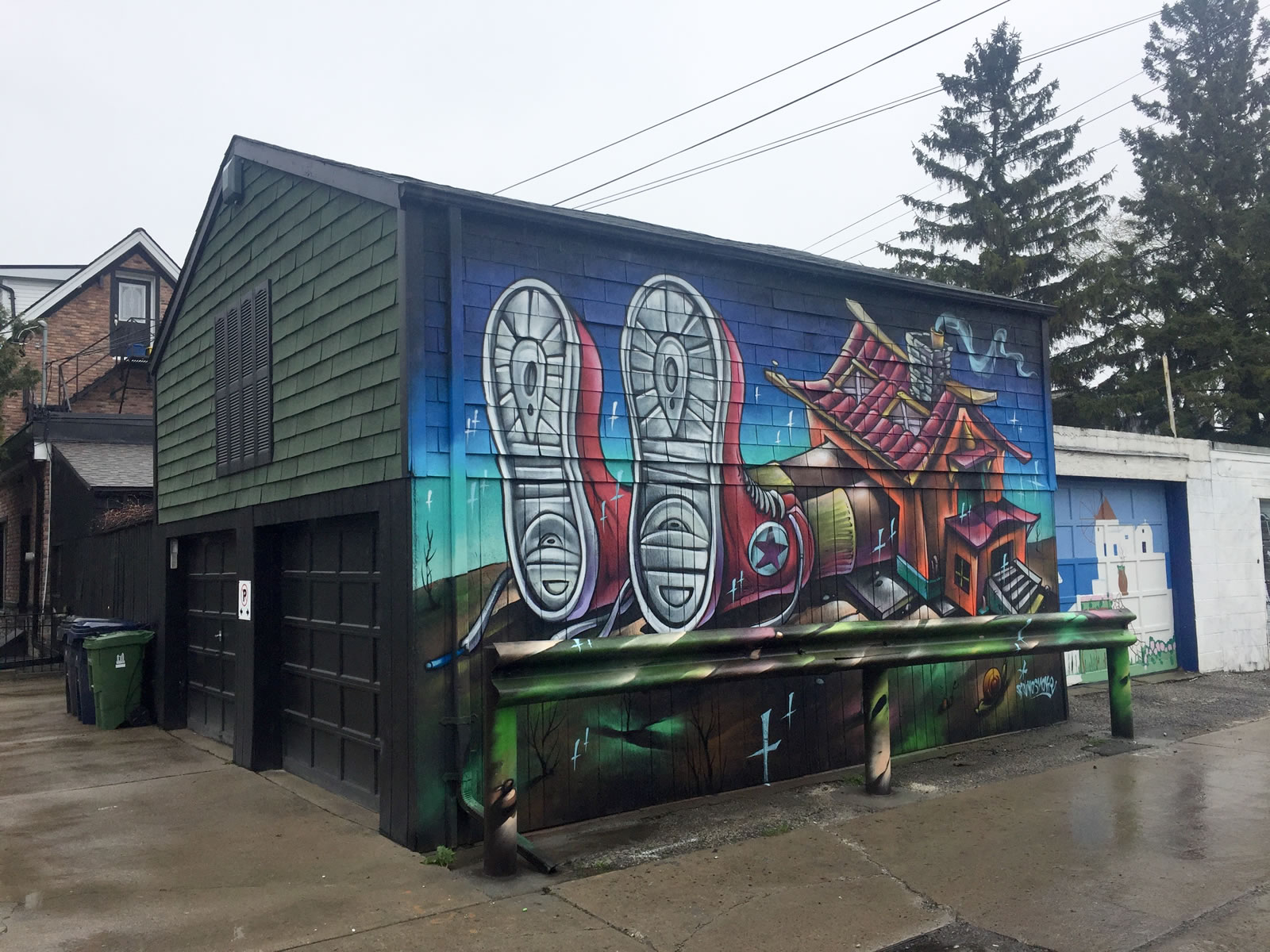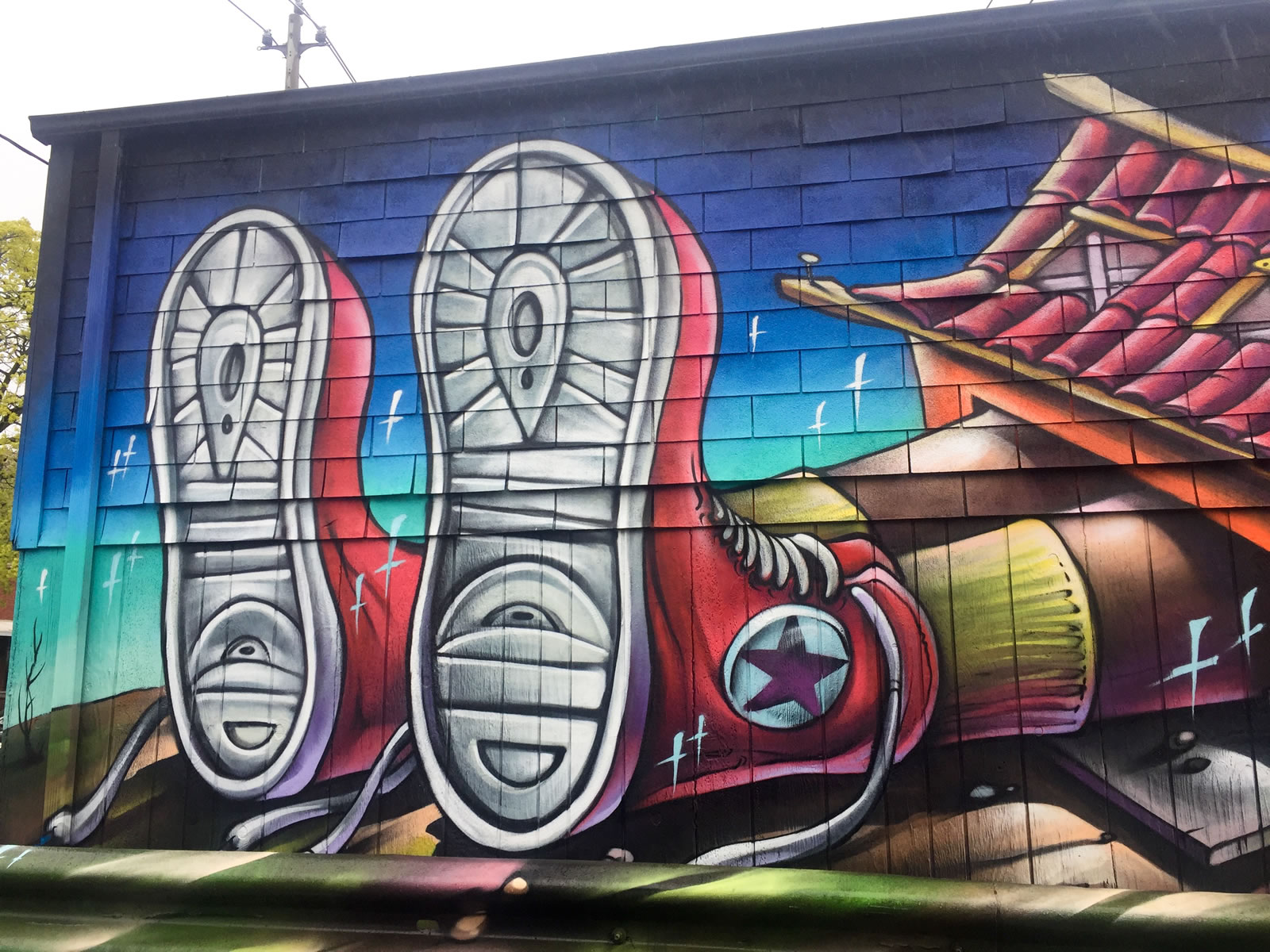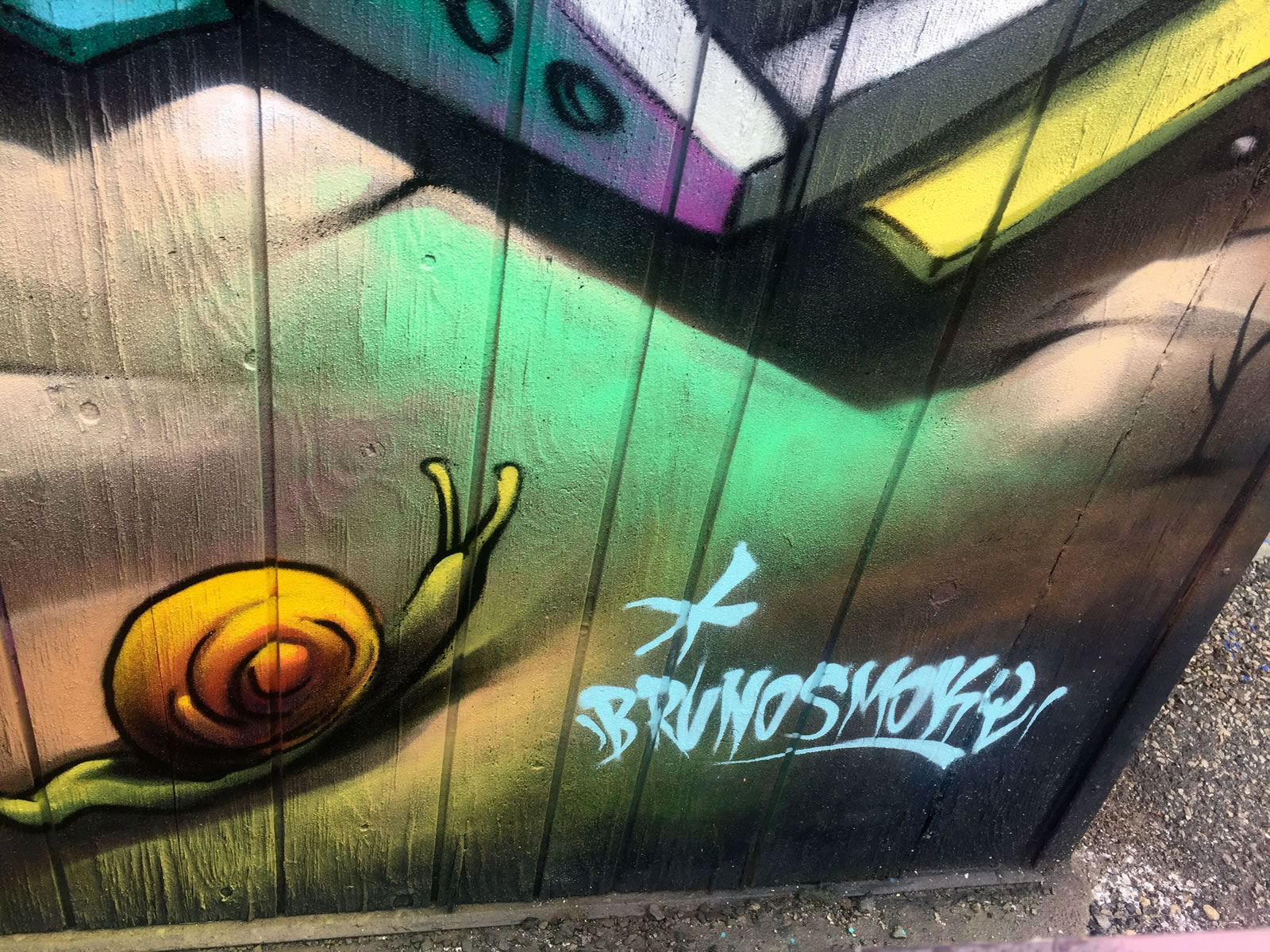 He has a lot of houses in his artwork.
From his site: "I do not neglect my roots, my greatest pleasure is to paint in communities, bringing art and culture to otherwise forgotten and precarious neighborhoods. I use Graffiti in the context of creating a space to
exhibit my art to society, my themes are full of colors and forms of protest … "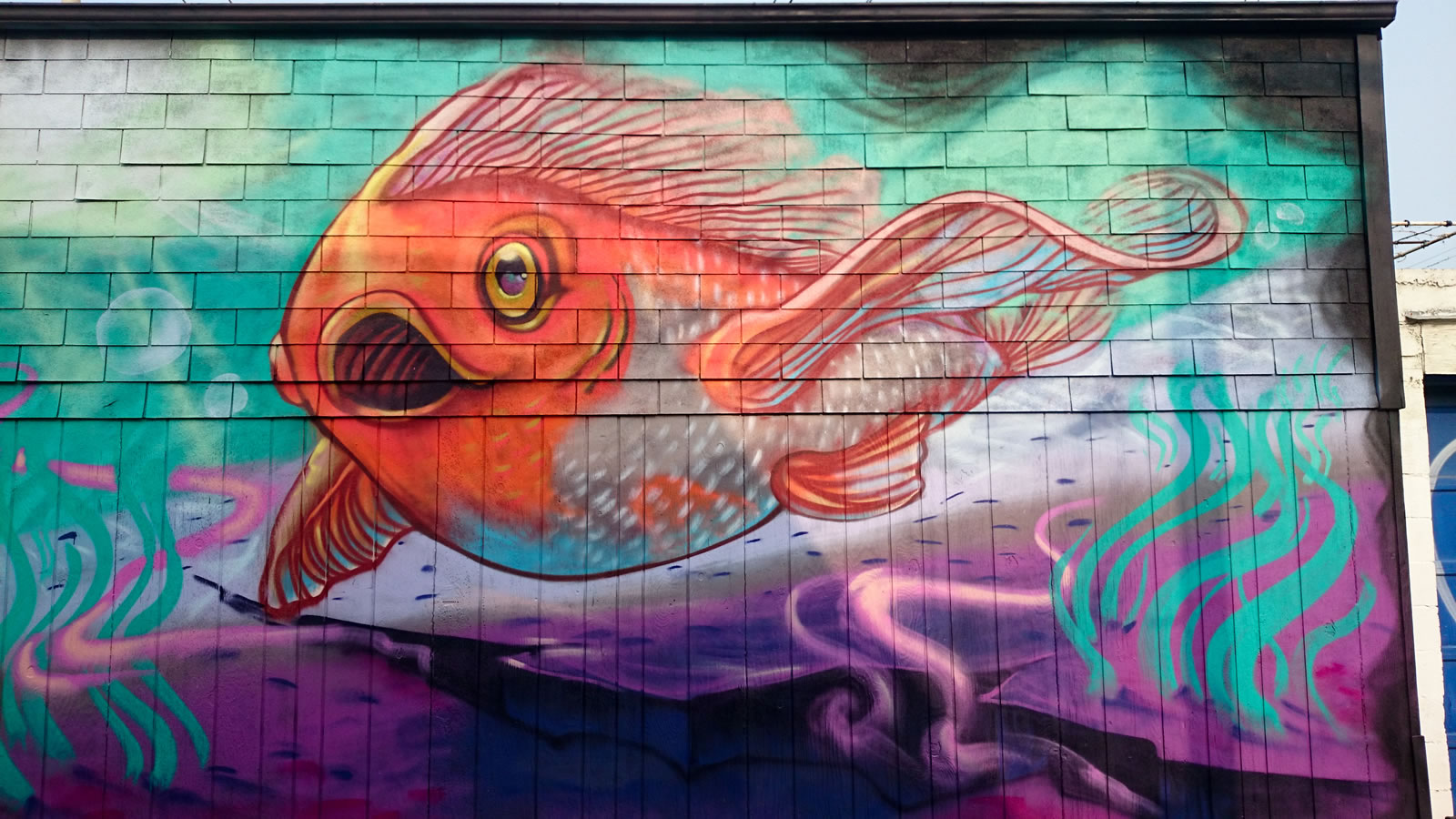 This fish was there before the Bruno Smoky.
House Street Art Mural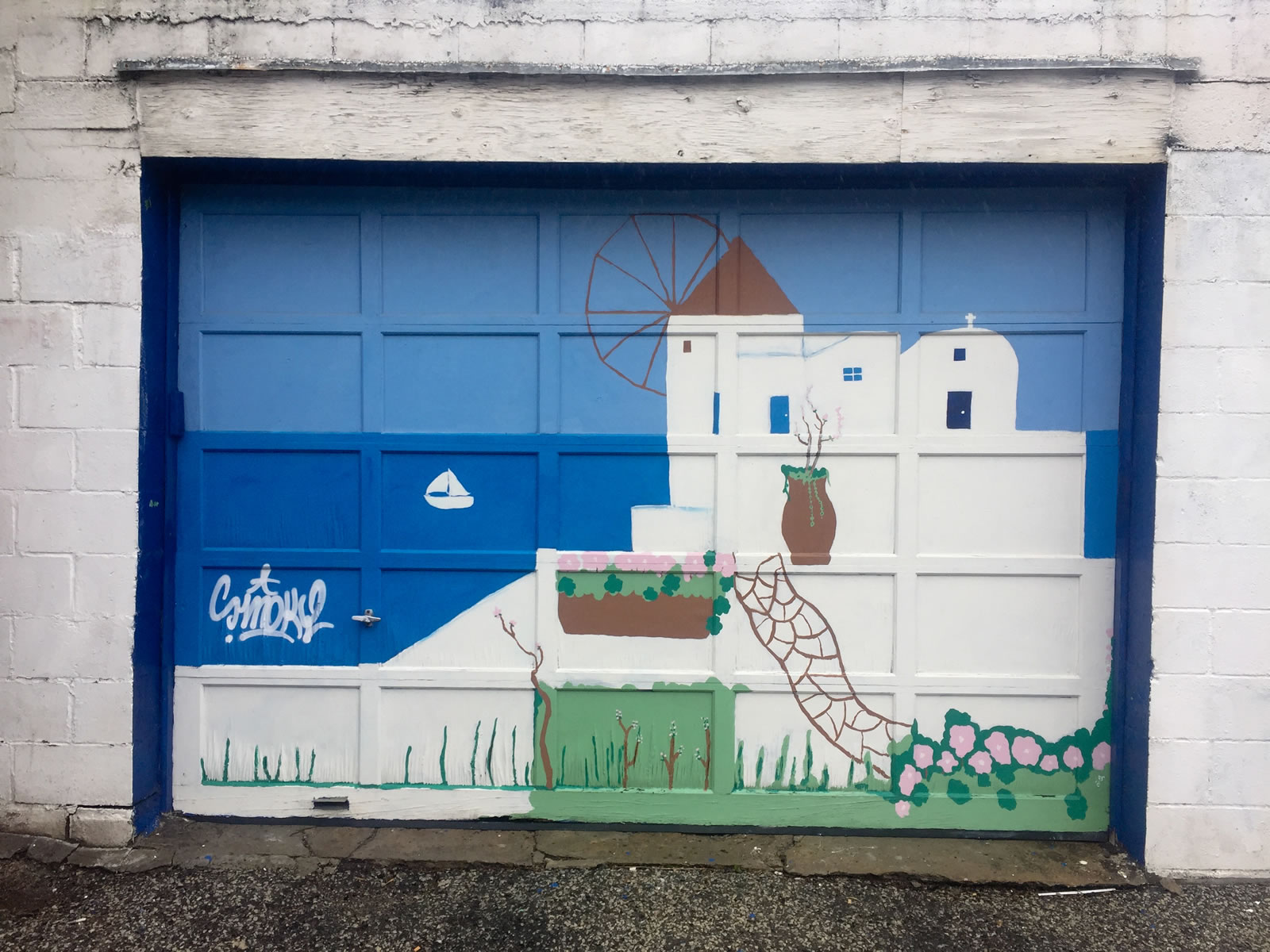 That was next to the Bruno Smoky mural.
Burner Graffiti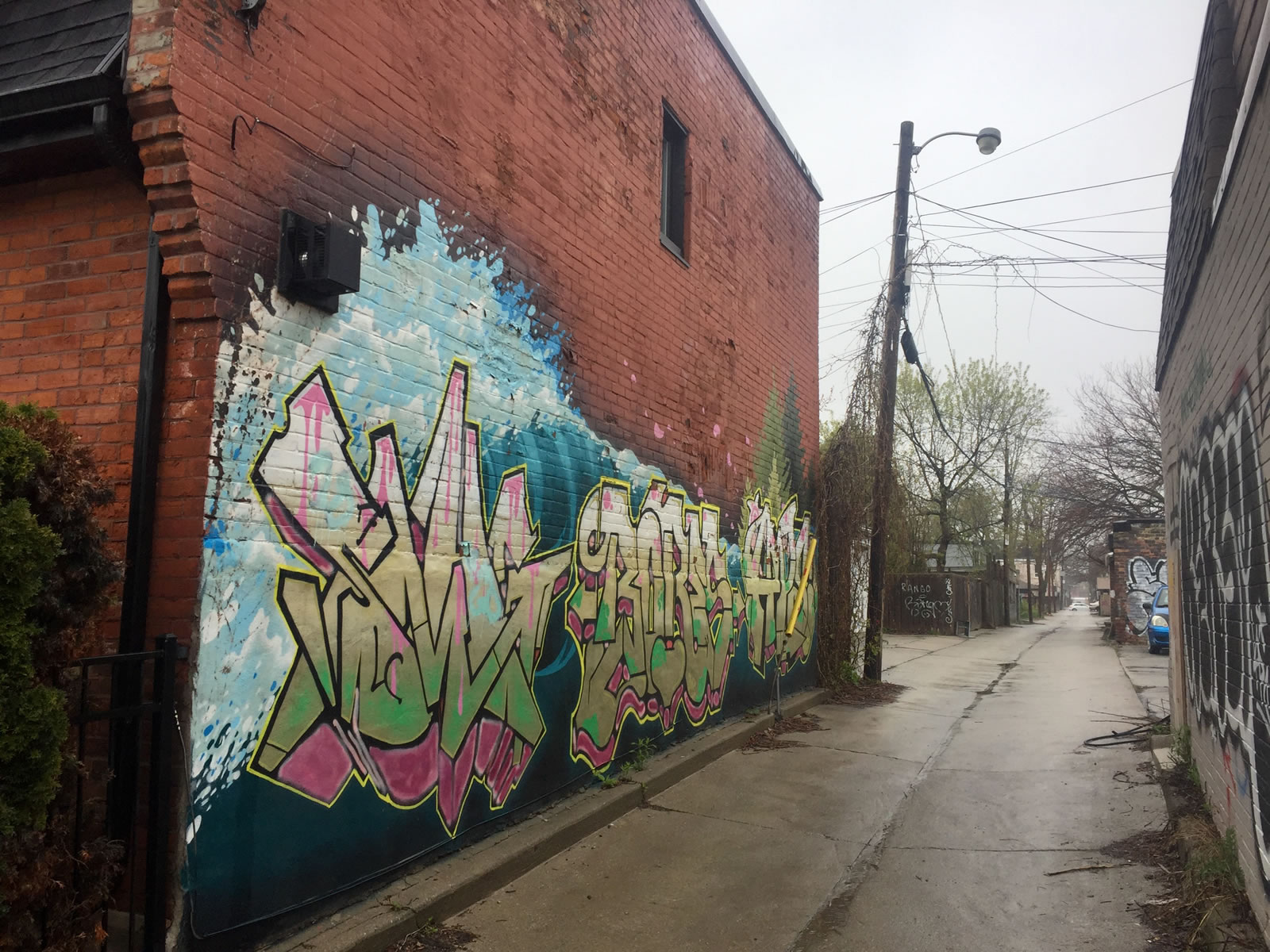 I found this across the street from the Bruno Smoky.. It's a row of graffiti burners.. and they have been there a long time.
Toronto Graffiti Street Art Found Here:
Luvsumone Street Art Murals
Luvsumone has been super duper busy. Here are some of his murals that I saw today.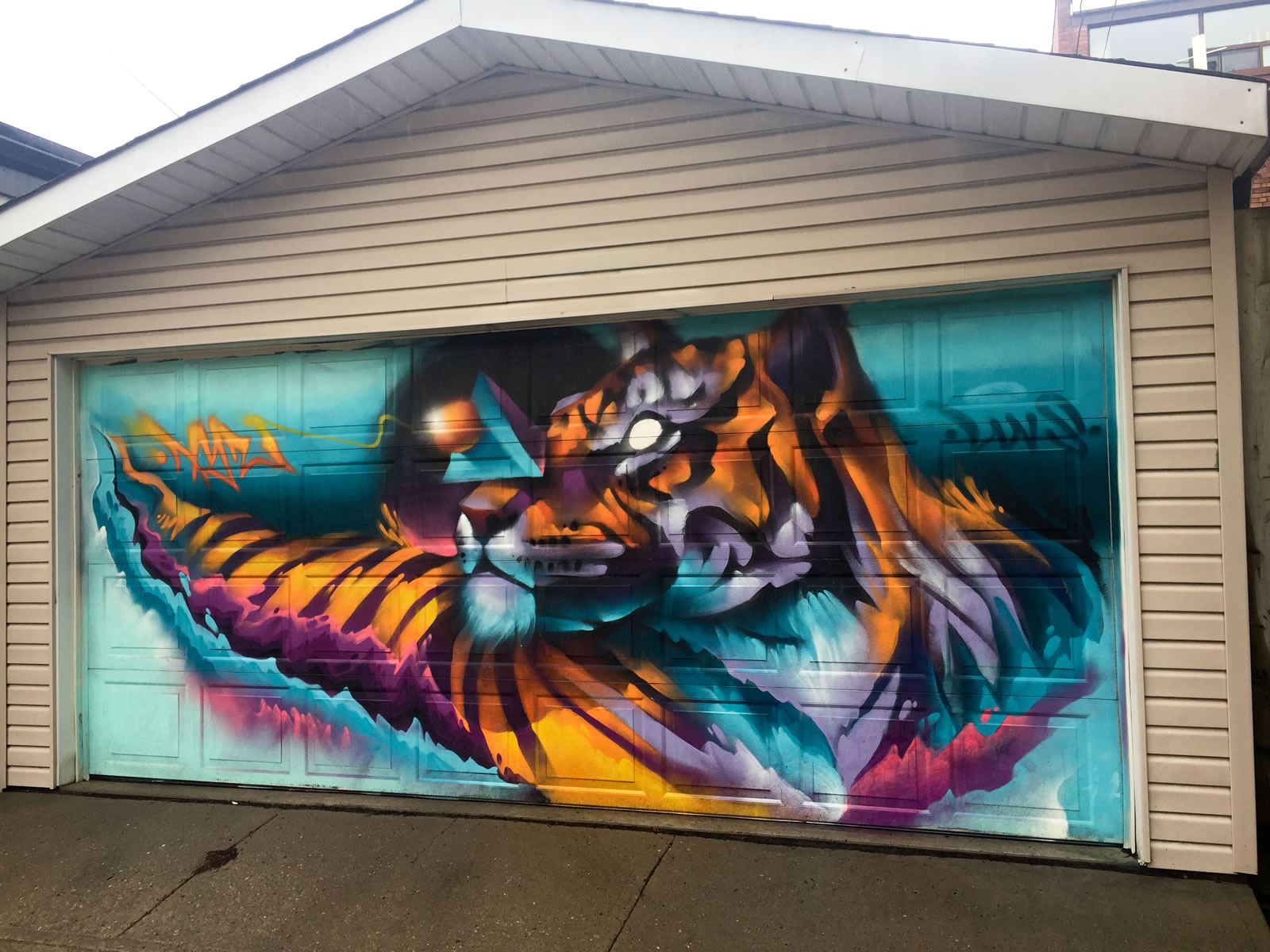 This tiger was done a couple of years ago.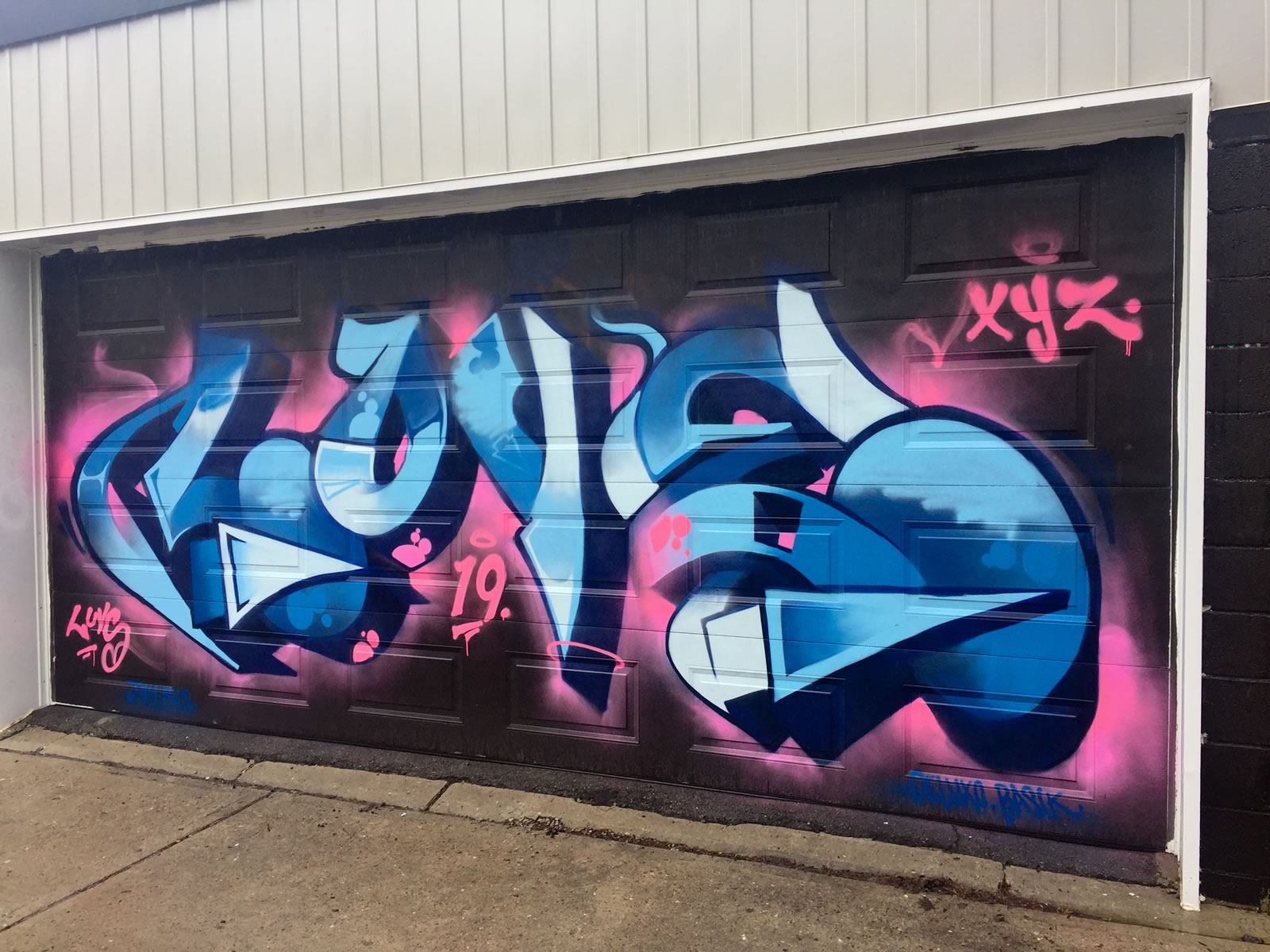 Garage door collaboration with Geonho "Ray" Lee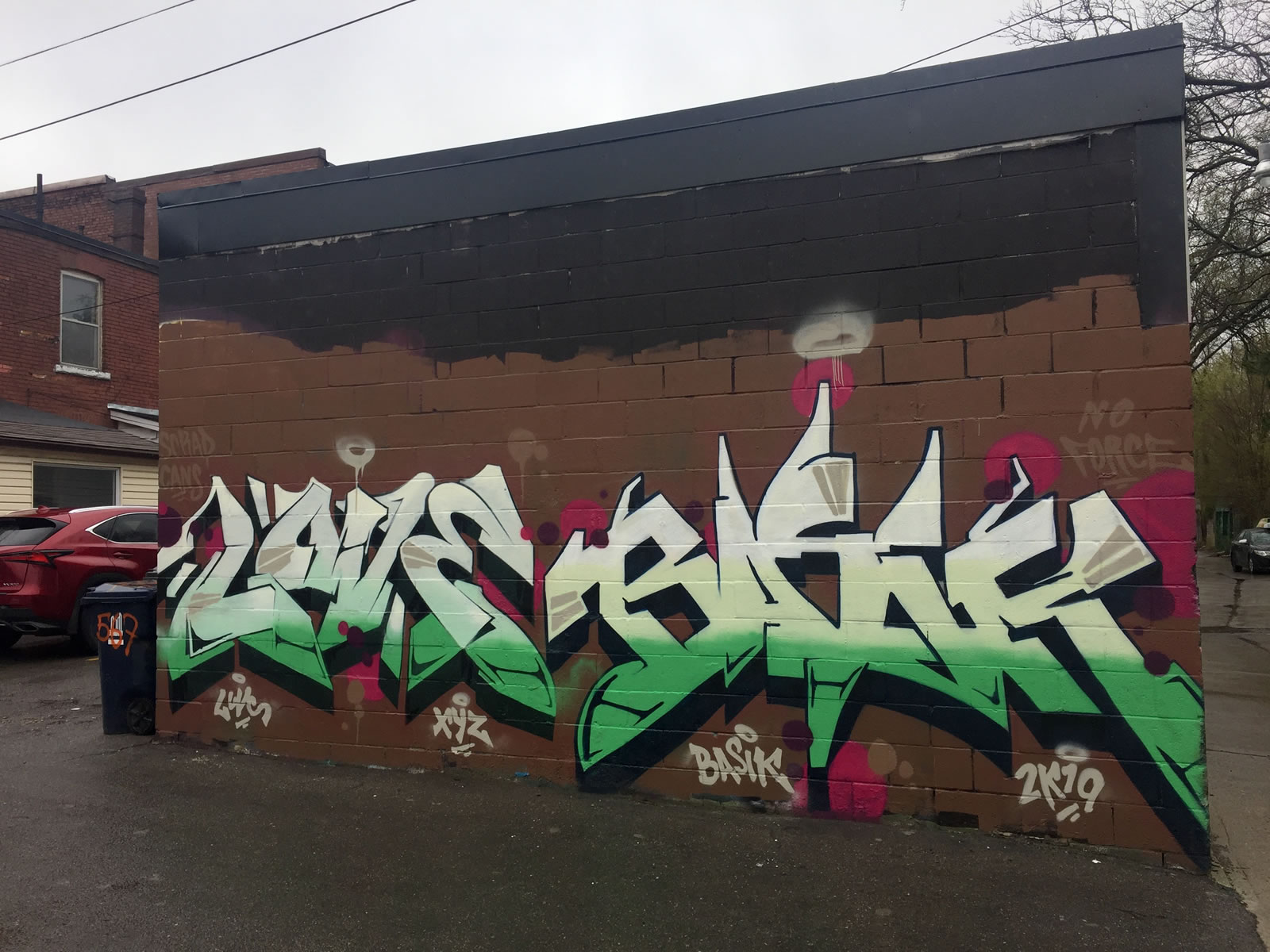 Another collaboration with Geonho "Ray" Lee. It was around the corner.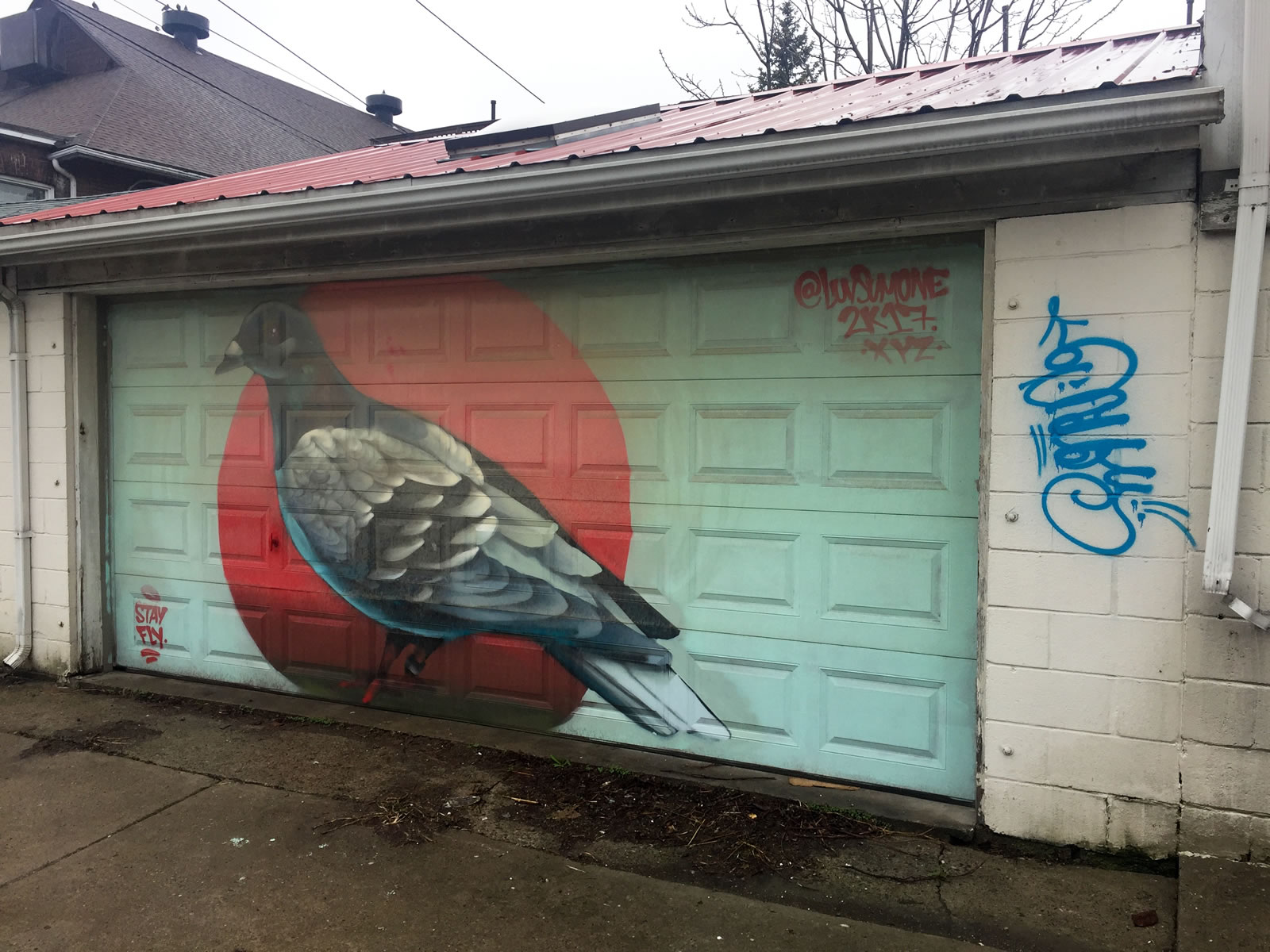 That pigeon on the garage door was done by him 2 years ago. It looks faded but it's just dirt.
That girl is new.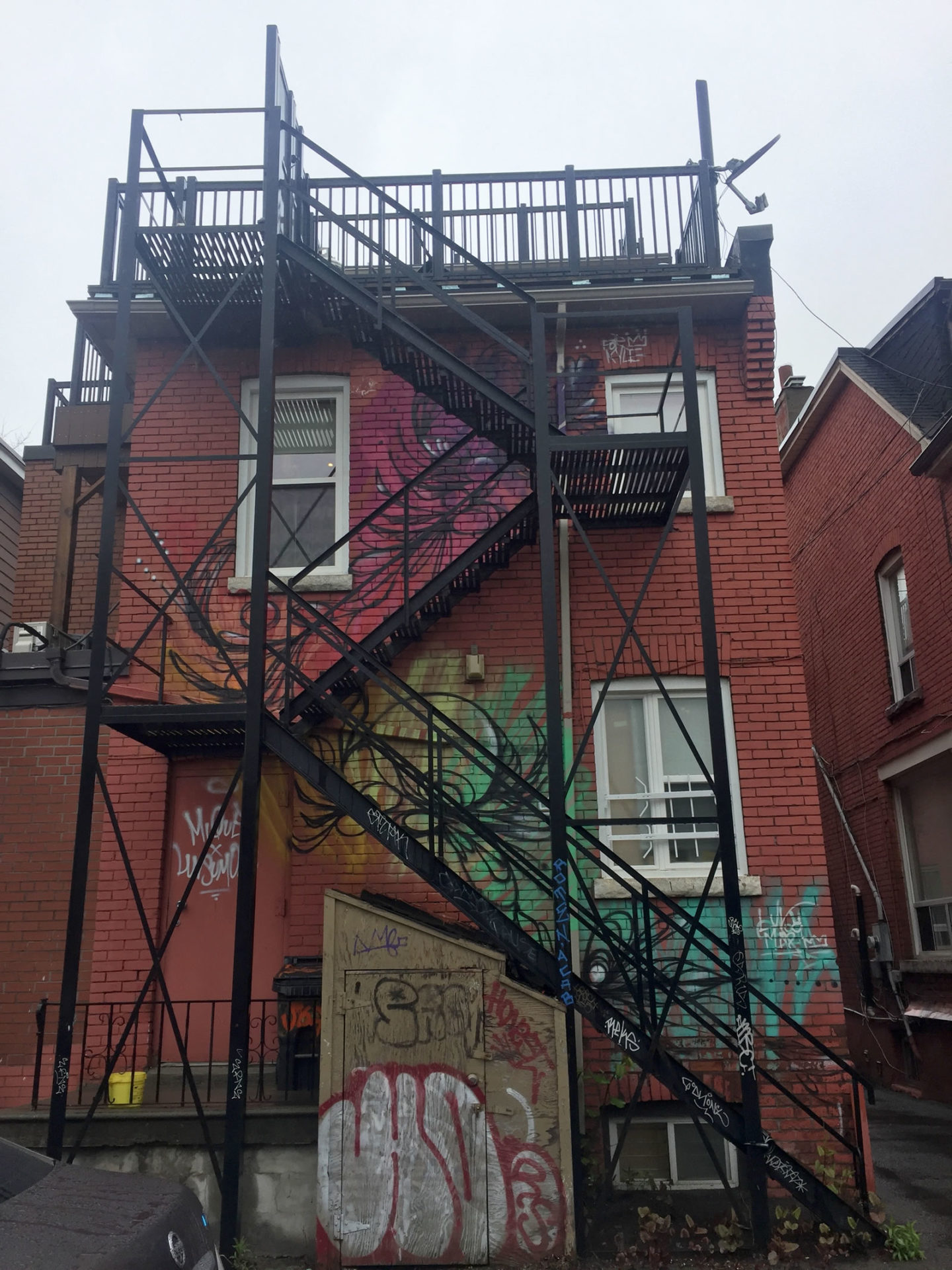 The stairwell street art is a collab with Muisca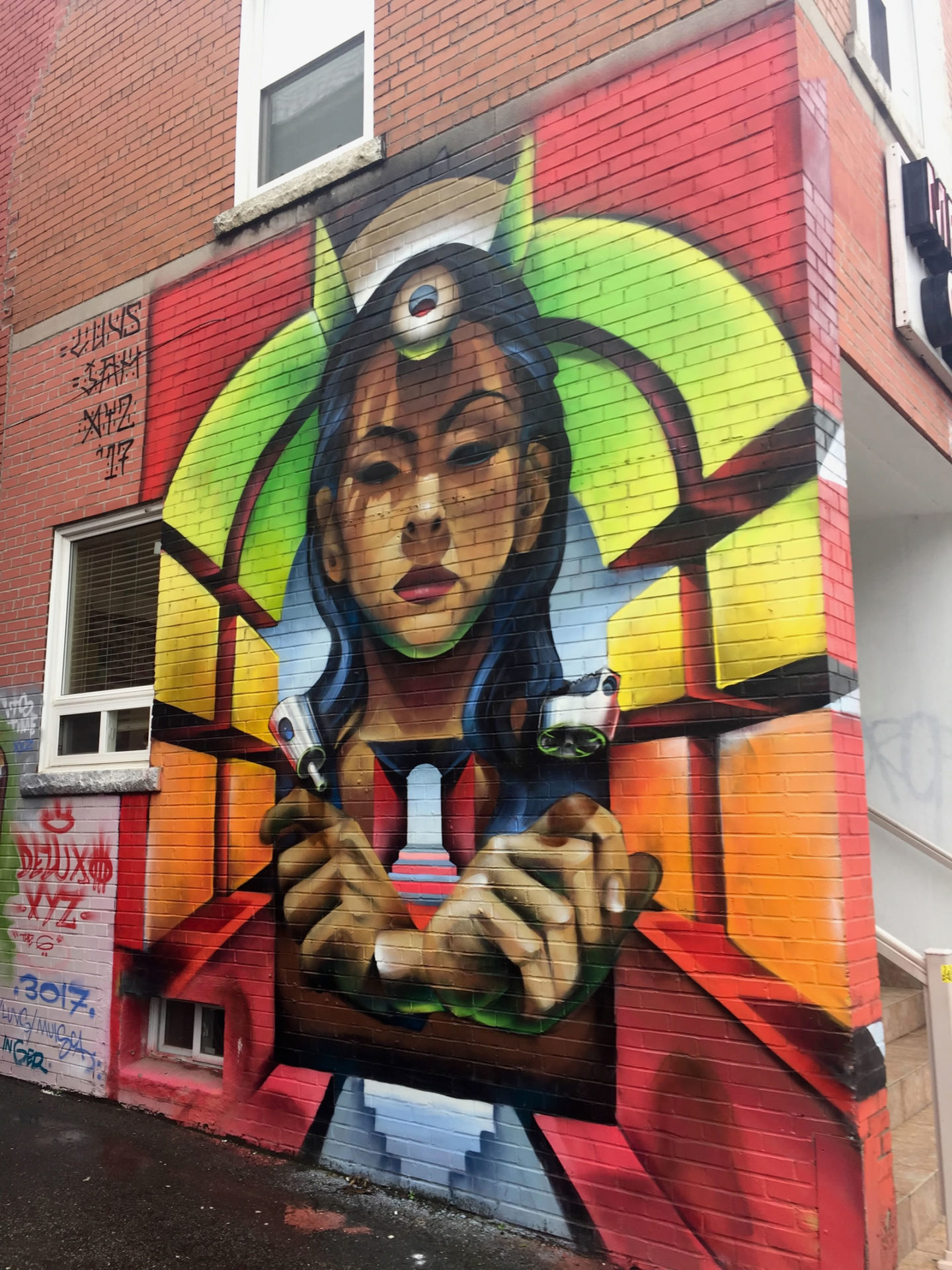 This has been there for 2 years as well.
Toronto Graffiti Street Art Found Here:
Laneway Garage Door Mural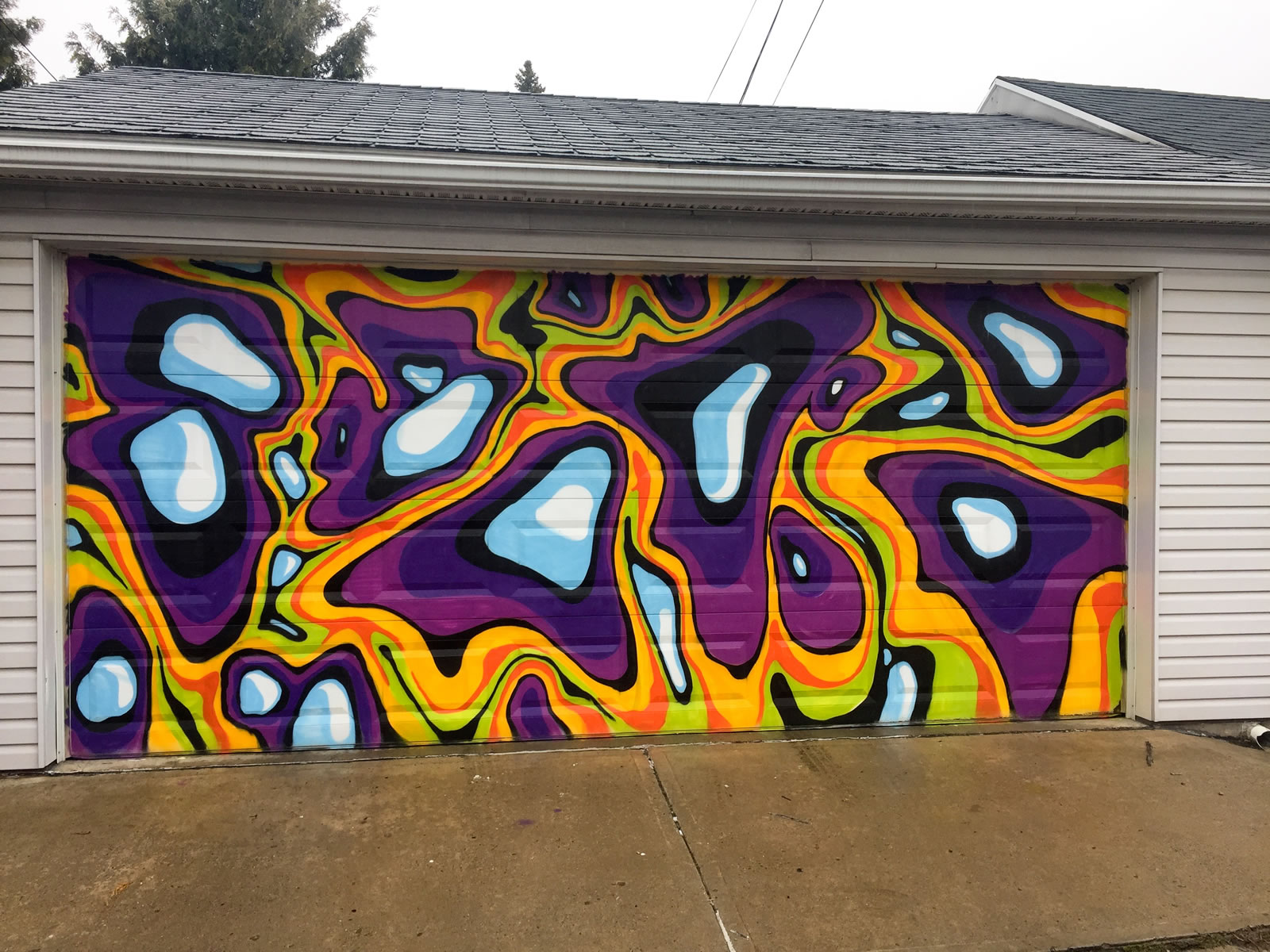 There was a street art garage door project in this alleyway last year. But I don't remember this one being there. It's not signed either.
Toronto Graffiti Street Art Found Here:
Luvsumone Tiger Street Art Mural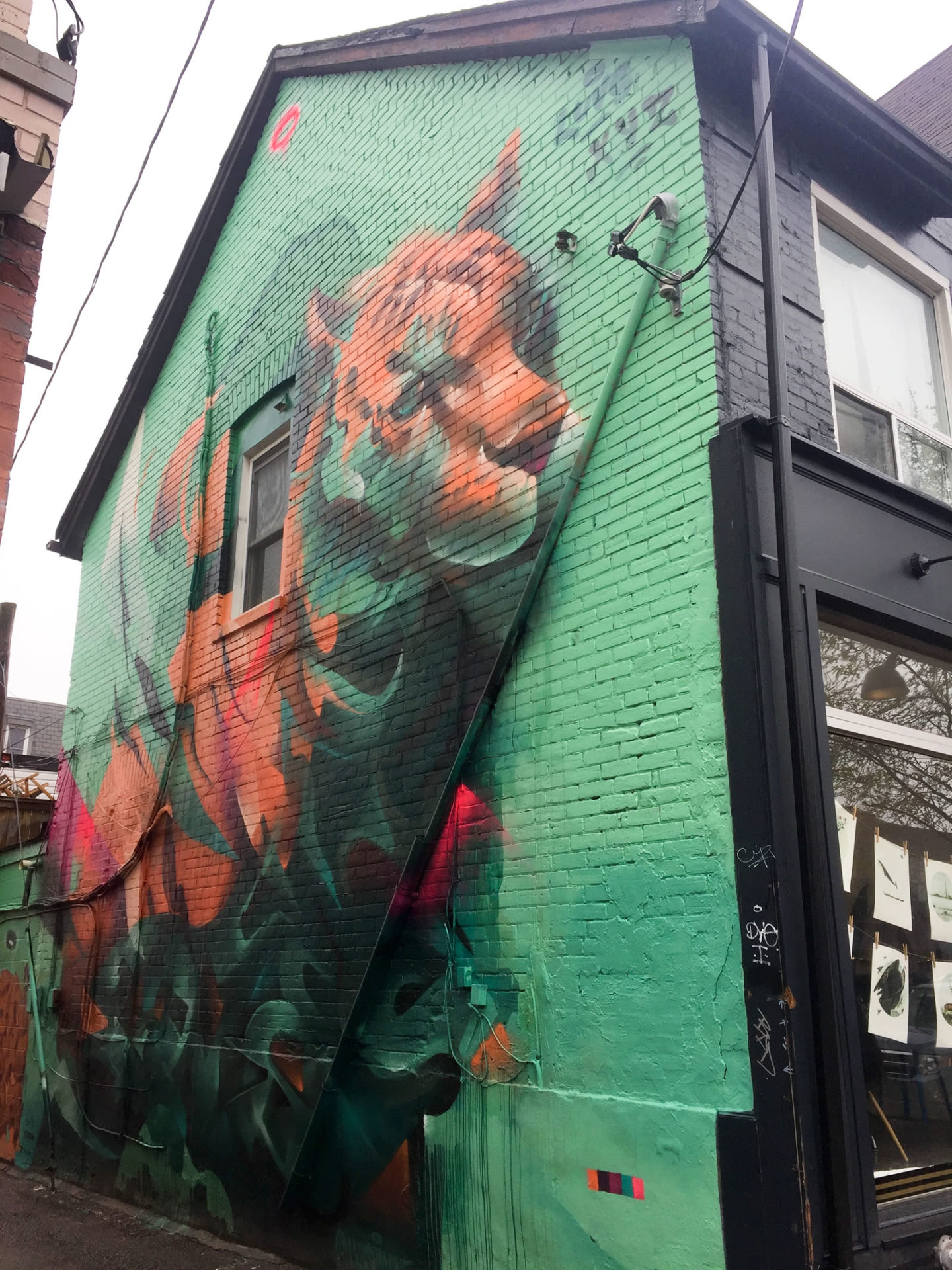 Luv Sumone just finished this two weeks ago.. He says on his Instagram "I have been getting up at 6:30 for the past four days, painting 12 or more hours straight with little to no breaks, it's been amazing. "
And it is amazing.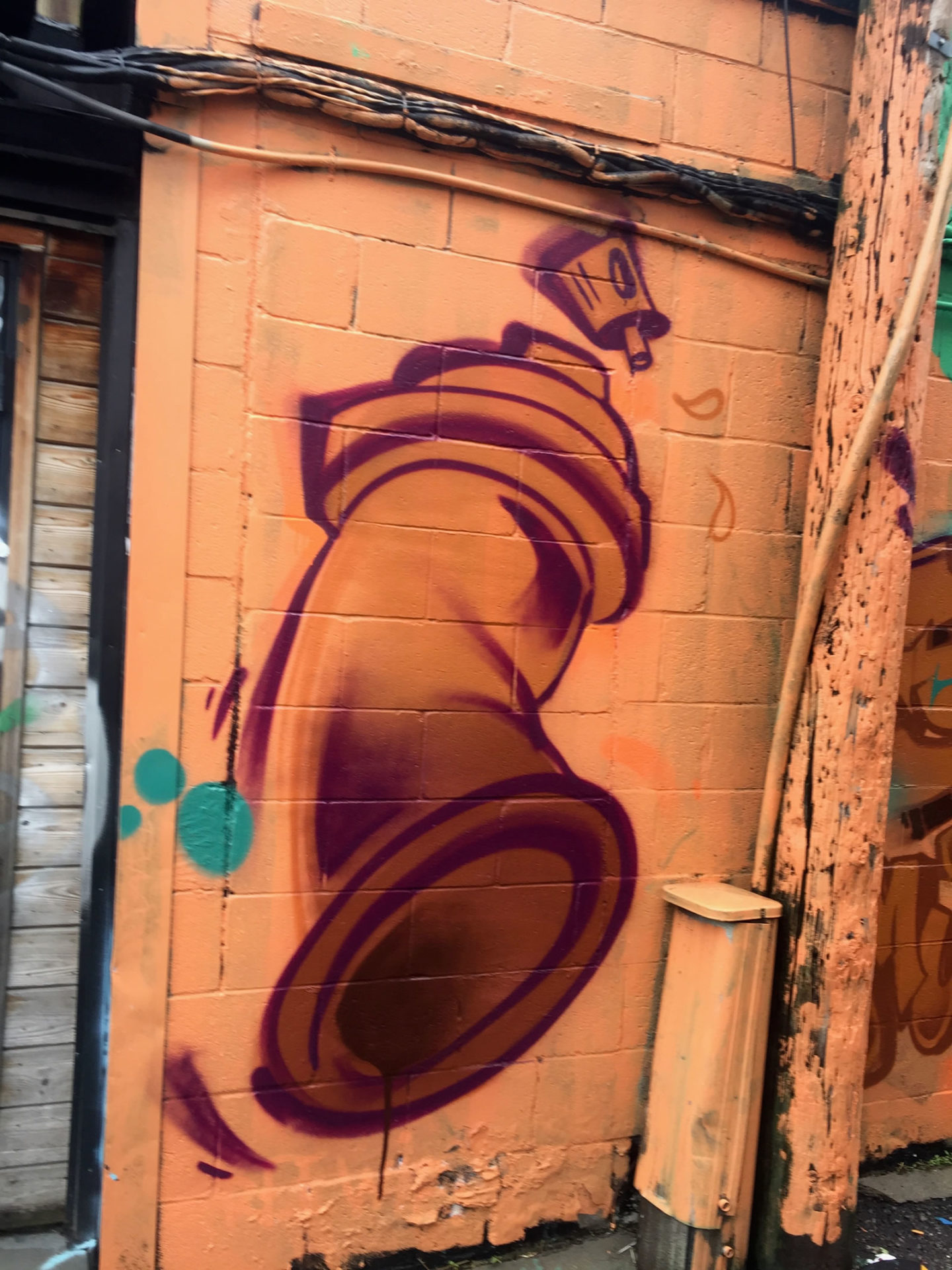 I like the bonus can on the left side.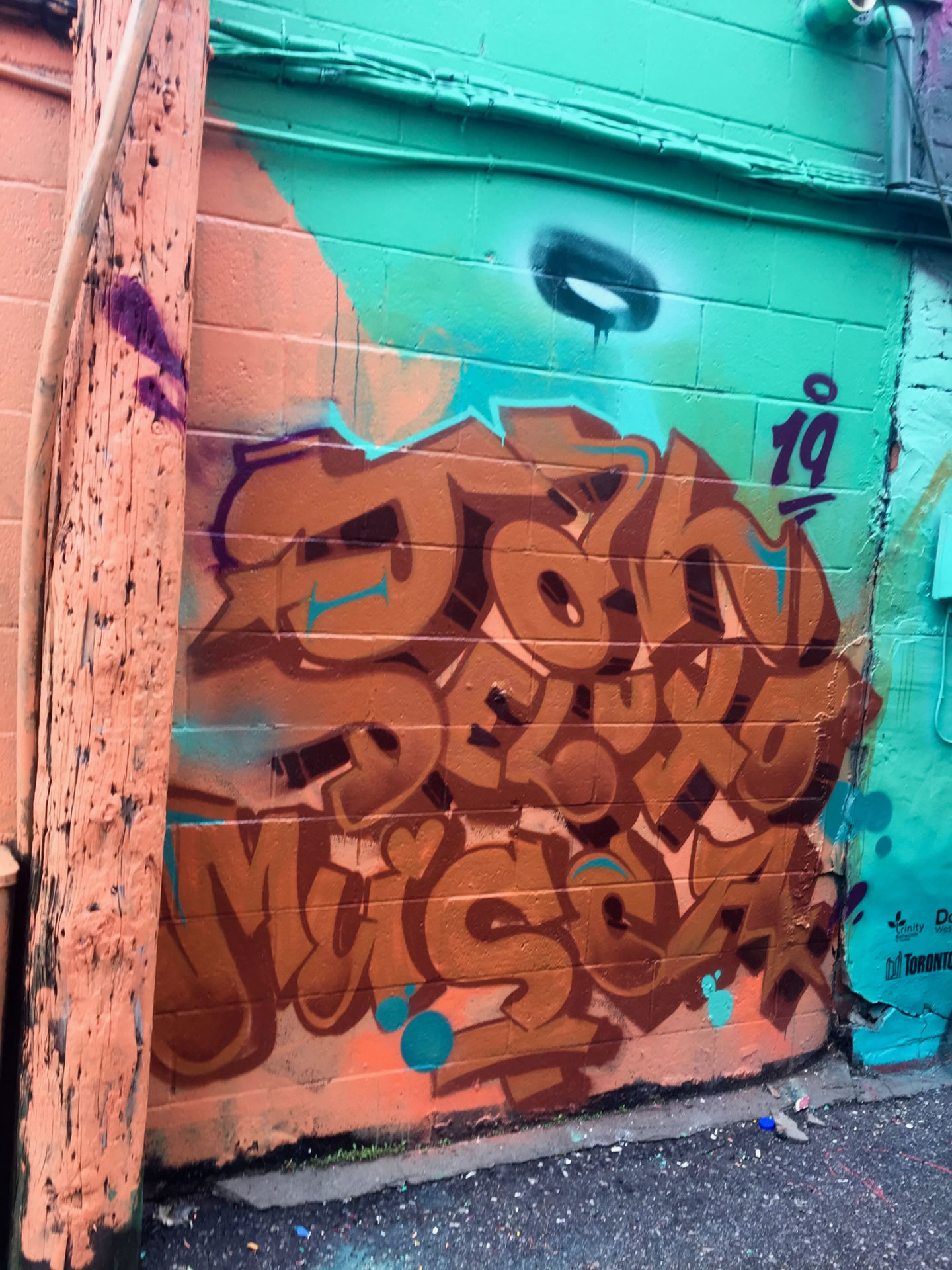 He gave credit to Javid Jah, Deluxo and Muisca.
Toronto Graffiti Street Art Found Here:
Victor Fraser Sidewalk Art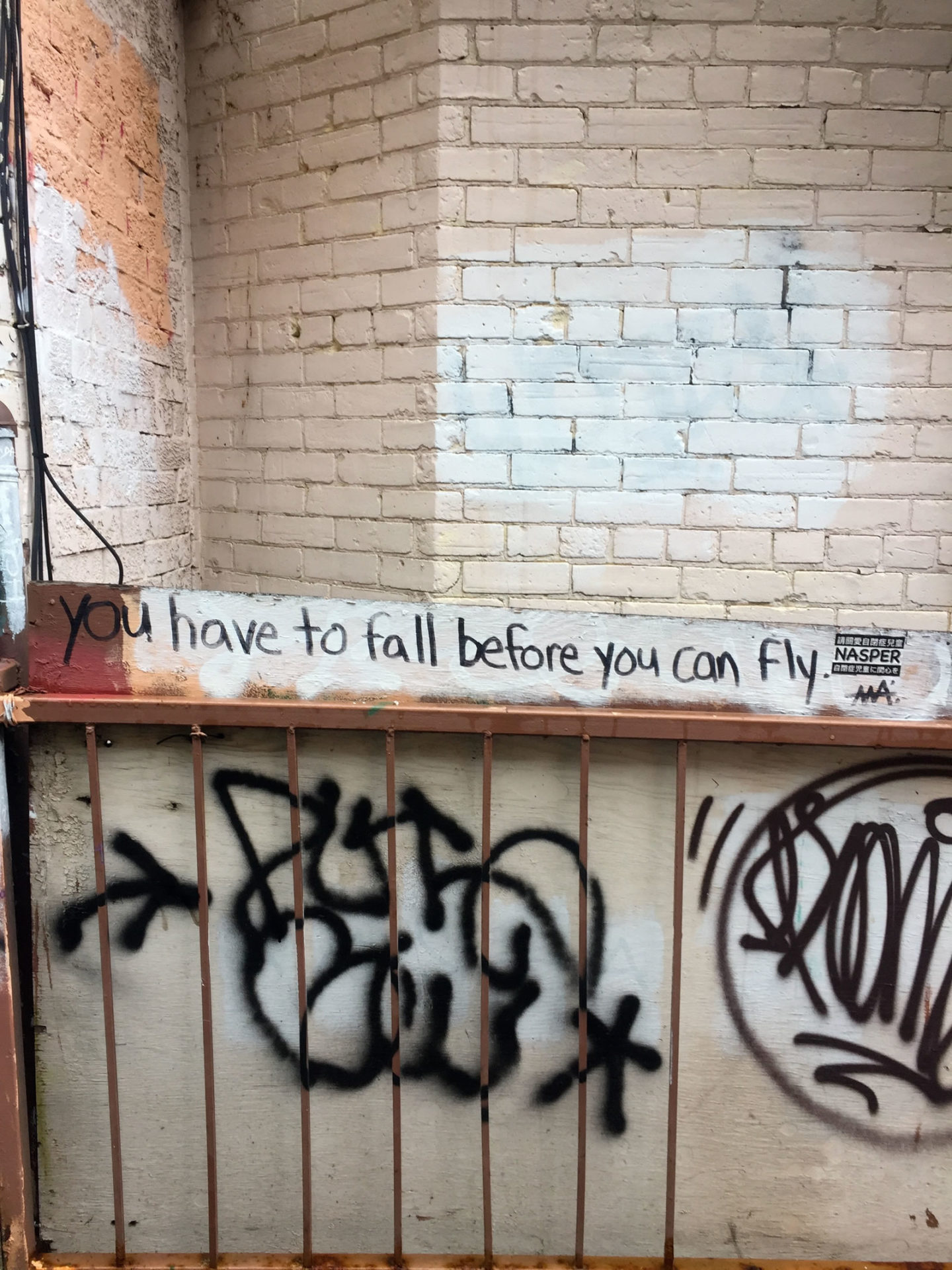 "Meet Me On Ossington" by Victor Fraser. I think this was for last summers street festival.
Toronto Graffiti Street Art Found Here:
Jordan Metcalf Street Art Mural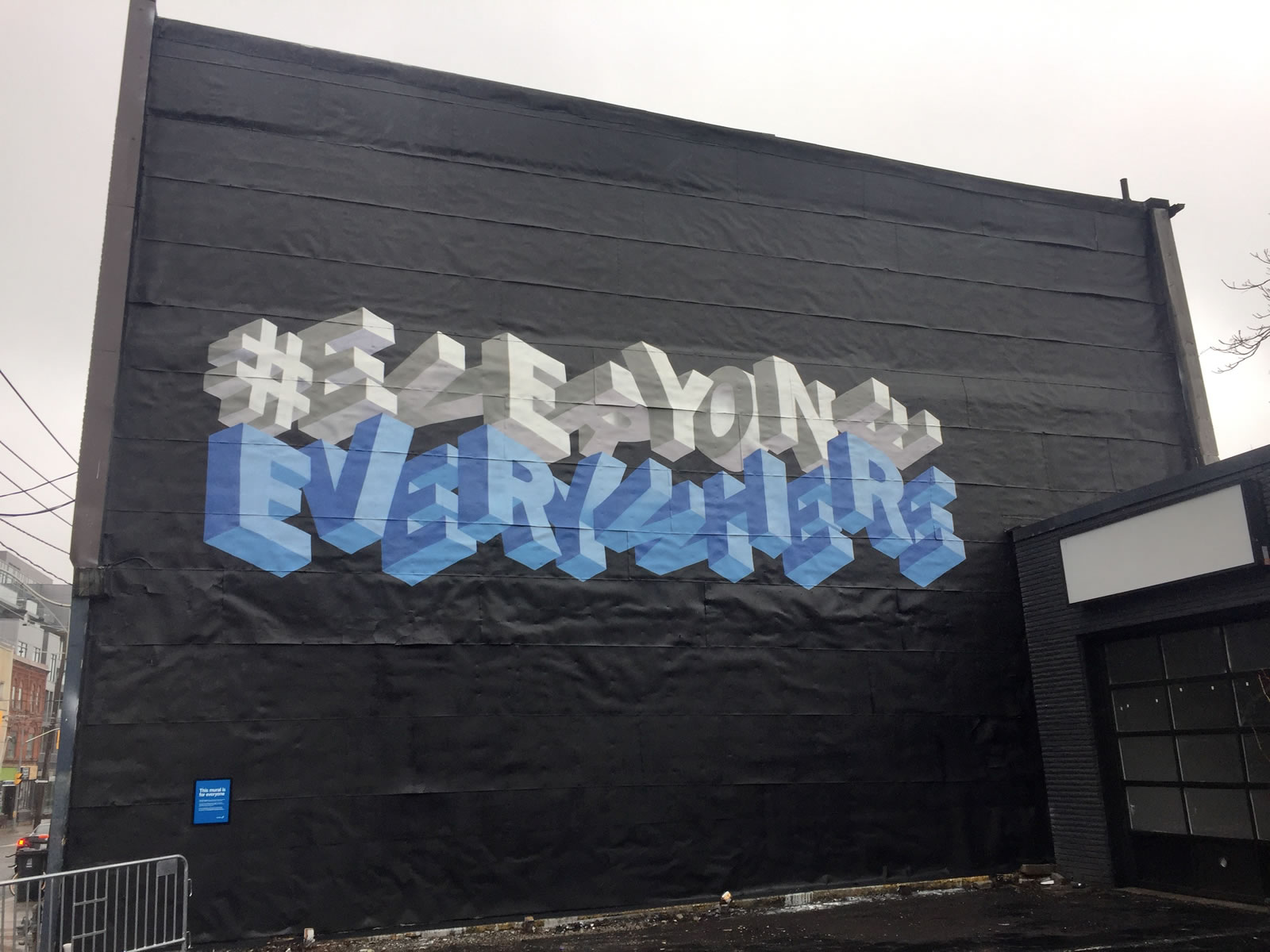 Everyone Everywhere by Jordan Metcalf. From his site: "Jordan Metcalf is a South African graphic designer based in Portland, Oregon, with a focus on diverse, experimental custom lettering and identity design. "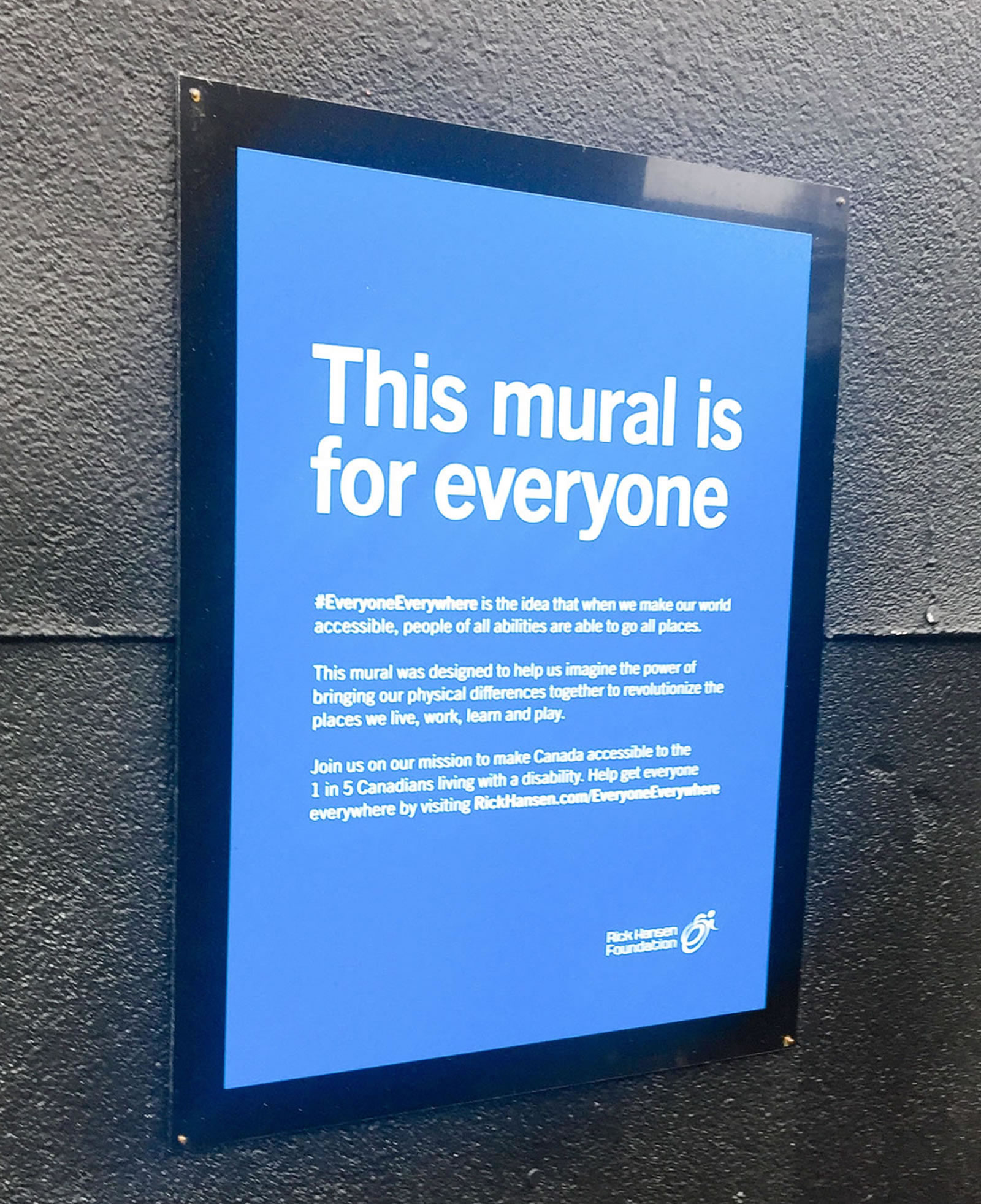 This mural is Rick Hansen Foundation and it says: " This mural was designed to help us imagine the power of bringing our physical differences together to revolutionize the places we live, work, learn and play."
Toronto Graffiti Street Art Found Here:
Transformation Project Mural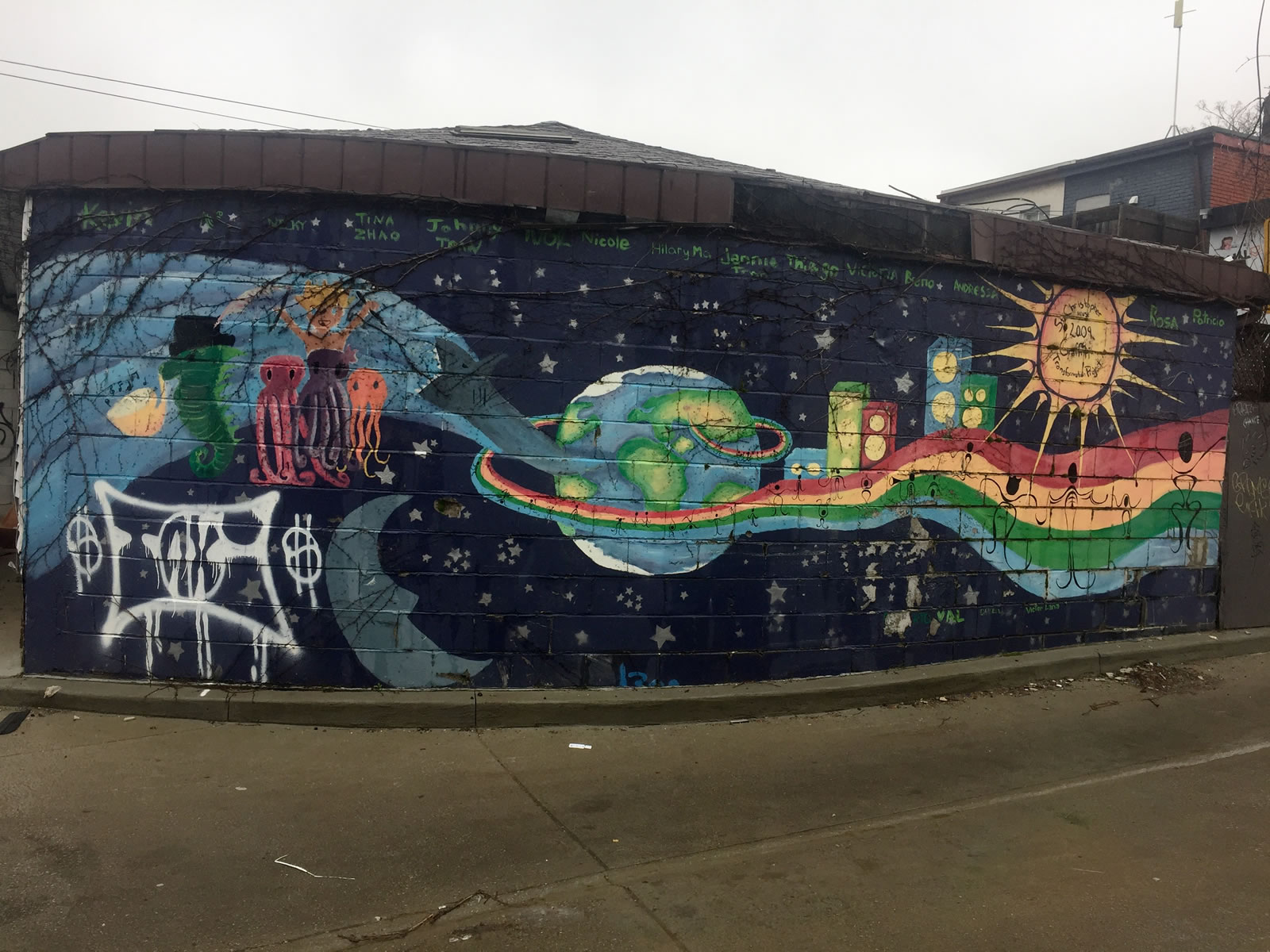 This was done way back in 2009 by St. Christopher's House.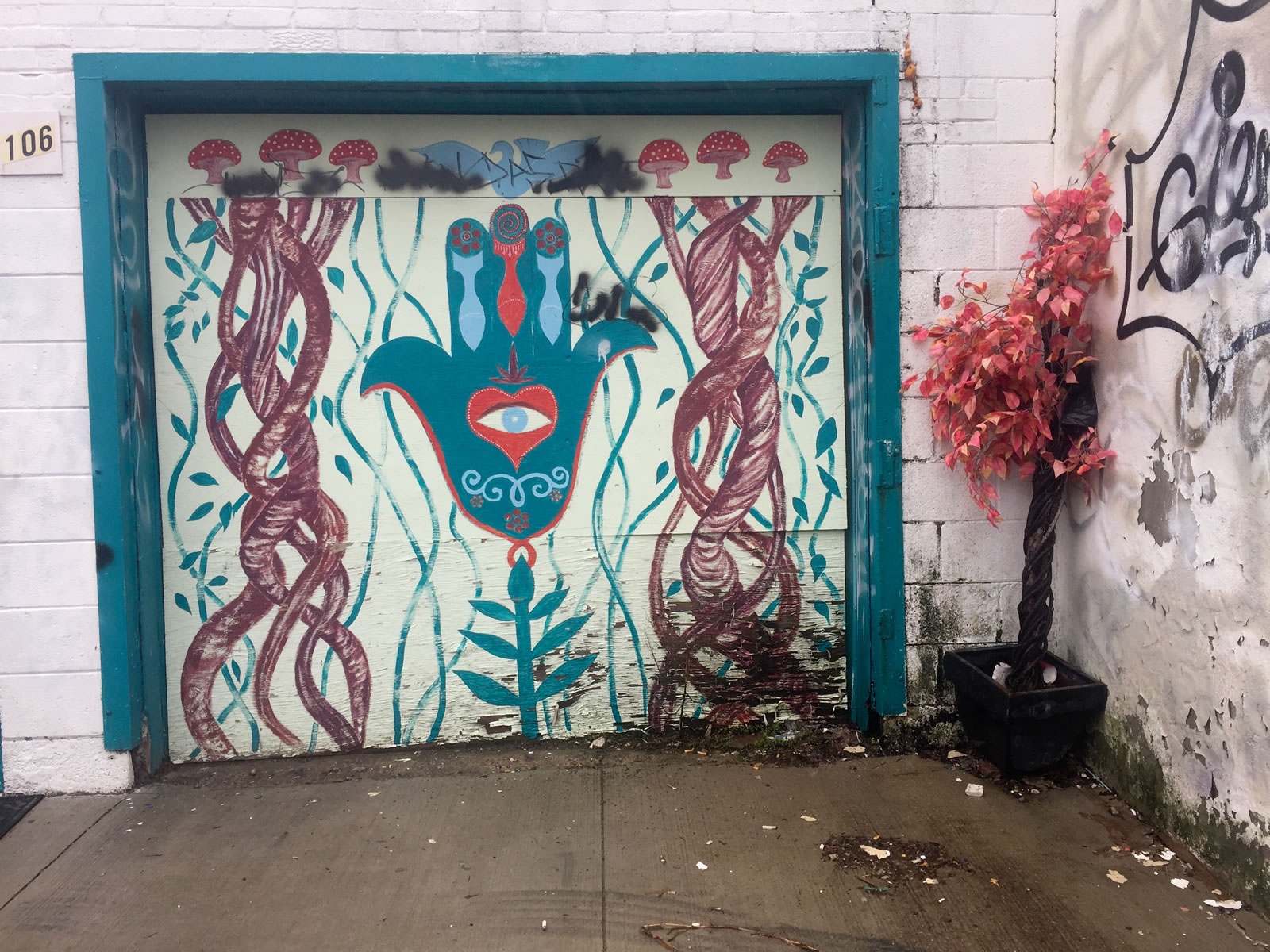 That was on the other side of the alley.
Toronto Graffiti Street Art Found Here:
Thanks for stopping by !