Victor Fraser Sidewalk Unicorn Artwork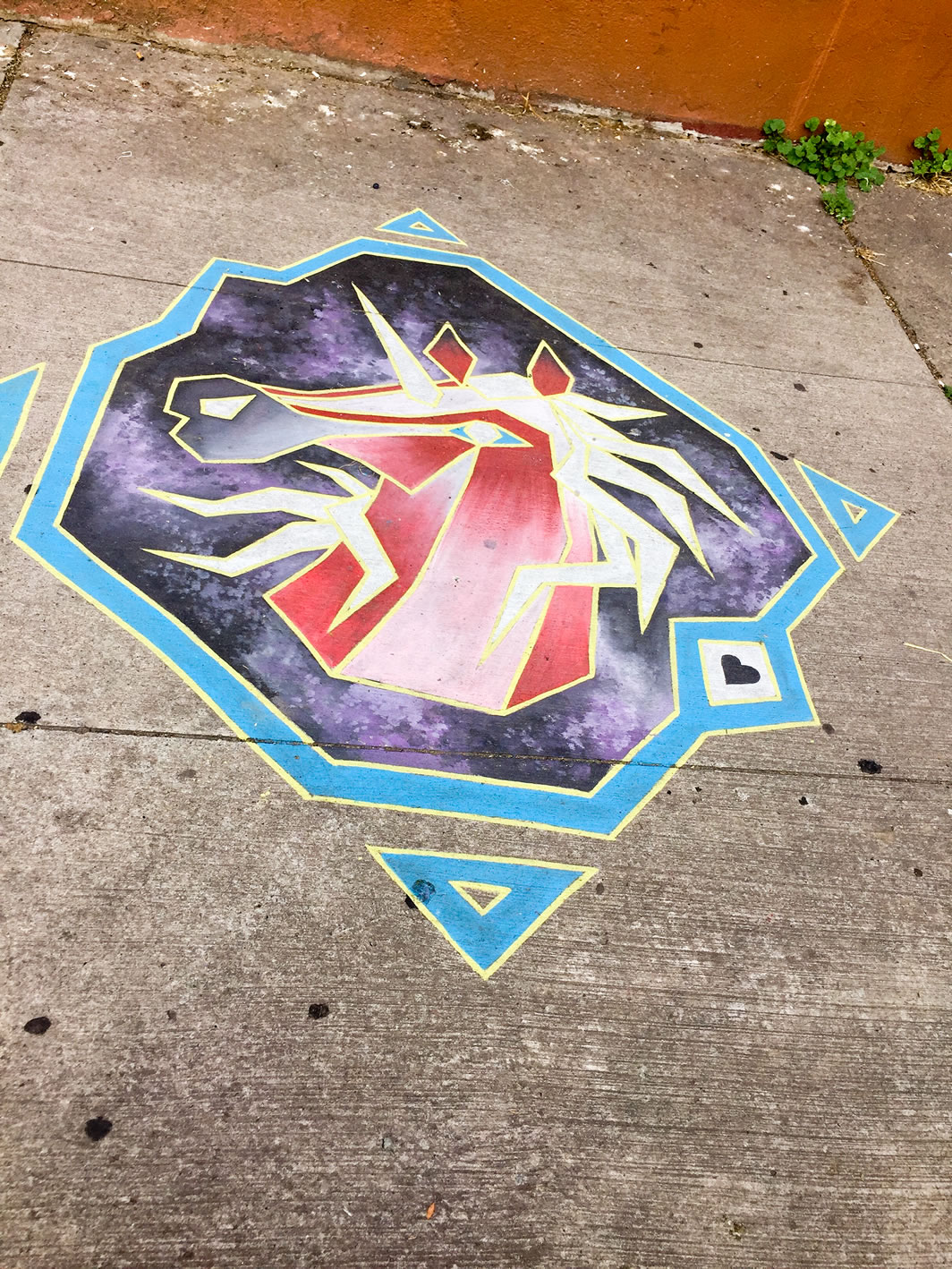 Found in Parkdale, Toronto. Talented artist who paints by hand all over the city. Self taught & working at his craft since 1989
A new 🦄 unicorn in Parkdale by @whatsvictorupto .. I realize I haven't posted one of these since last September…
I don't think people realize how hard this man works. He does a lot of these unicorns all over the city. He just does them for people to enjoy. He just posted one just yesterday in front of SickKids Hospital so that that children can enjoy the unicorn art.
He does a lot of hand painted work on the sidewalk – just because – he isn't paid to do a lot of his work. He just feels like doing these and giving his art to the city.
Victor has been systematically going to all the Fire Stations in the city and painted murals to thank them for their hard work.
Last month he flew to France so that he would paint a mural in Nice to pay respect to the people who died last year. His artwork was featured on USAToday and the French media.
A week ago he was featured in the local paper for work that he did in the east end.
He honestly doesn't stop working and its incredible how dedicated this man is. Because his work is on the sidewalk most don't notice his art. Its also difficult to capture these without a ladder. Also, they fade overtime so its not permanent. It's temporary but its very touching.
Just a shout out to a very dedicated Victor Fraser ! Thank you !
Artwork found at this Toronto location:
Here are some bonus photos from gay pride of 2016 where he hand painted all the names of the victims of the Orlando shooting. He was re-touching them for this event in the gay village.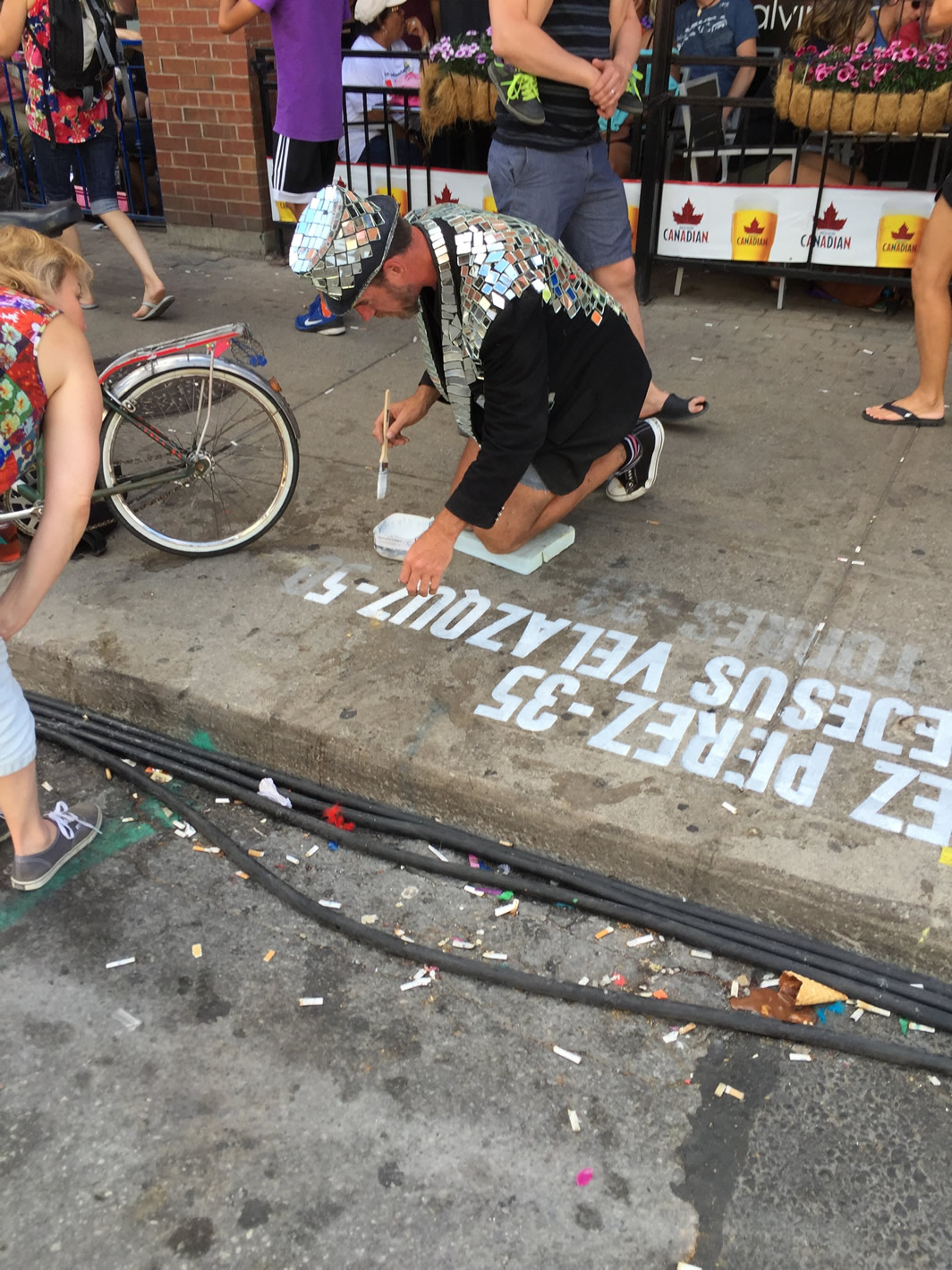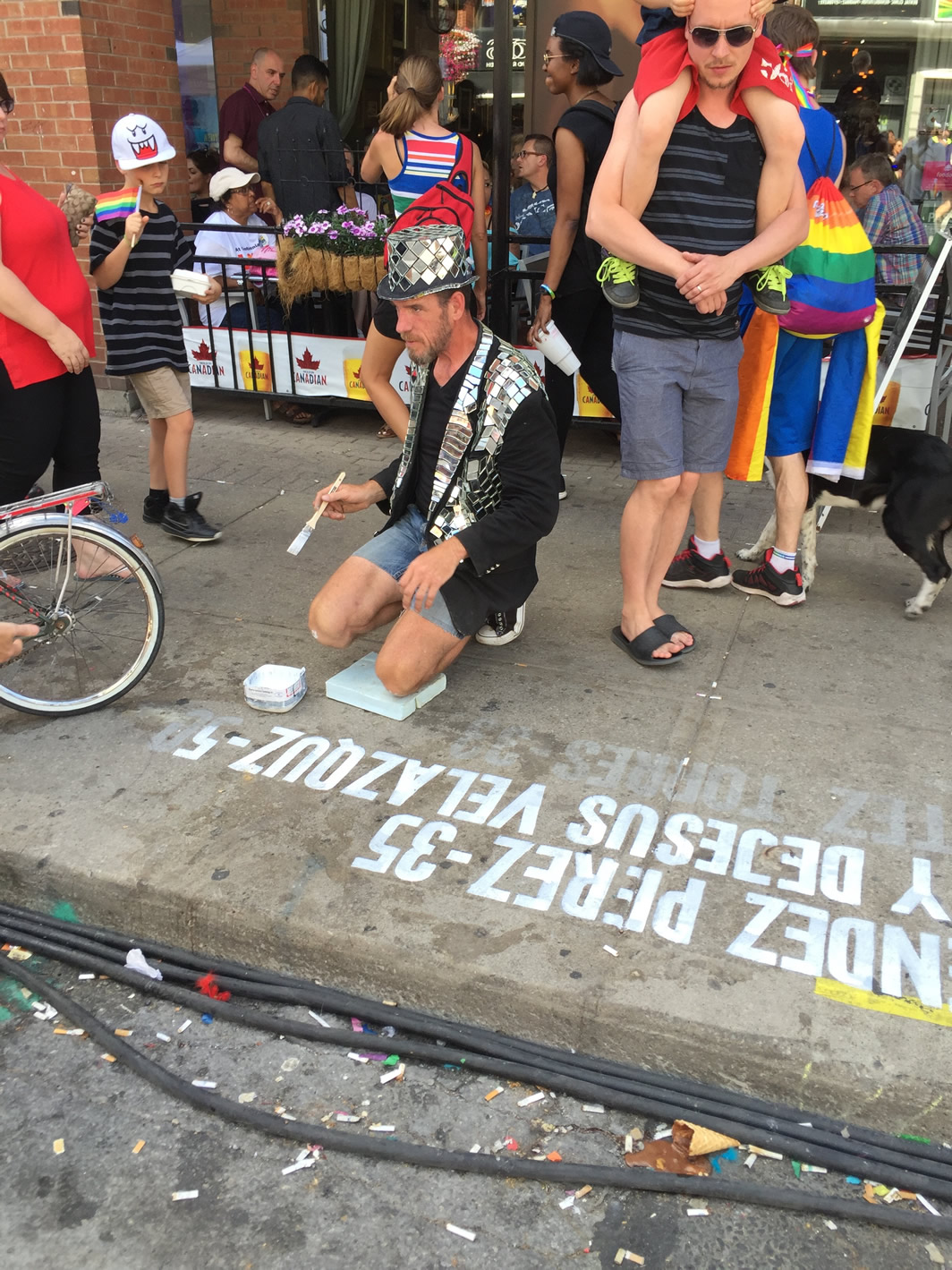 Artwork found at this Toronto location: