Ben Johnston Design Typography Murals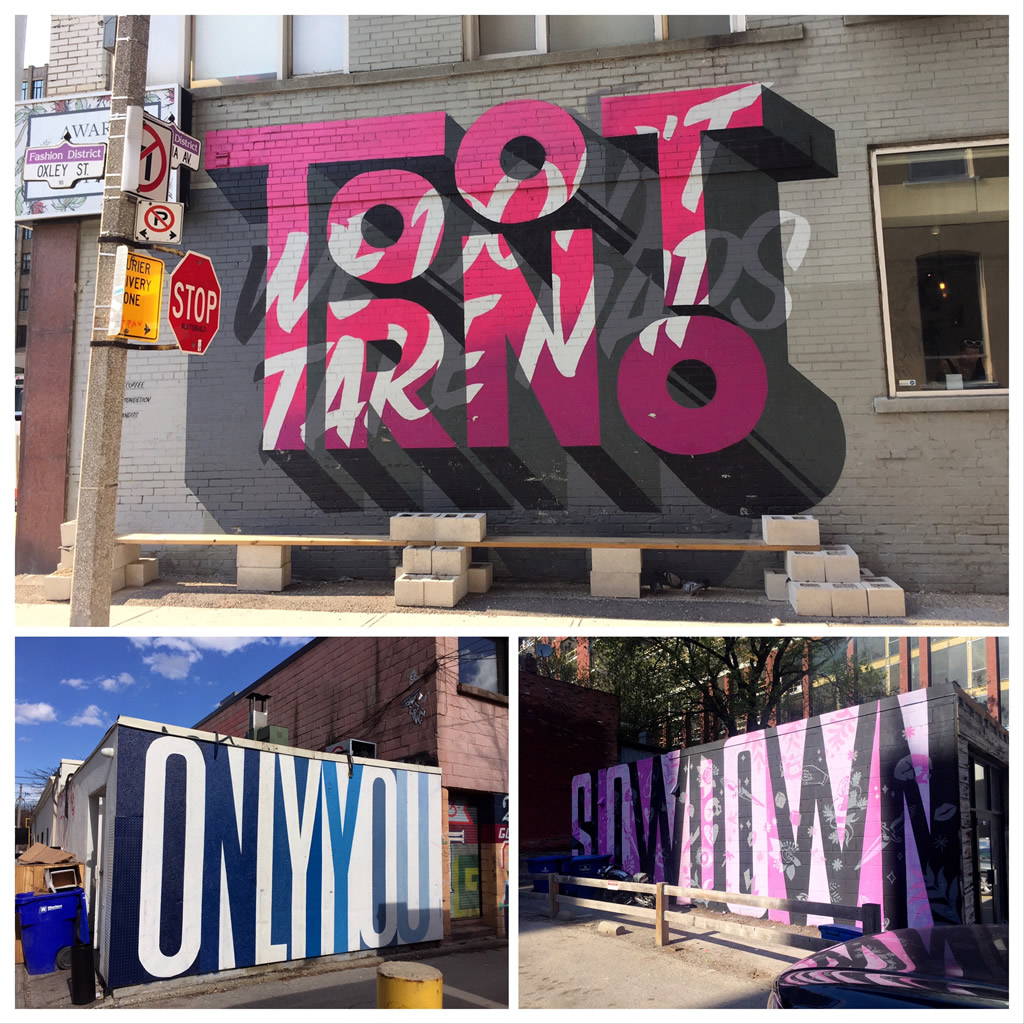 3 Pictures of 🎨 by @benjohnstondesign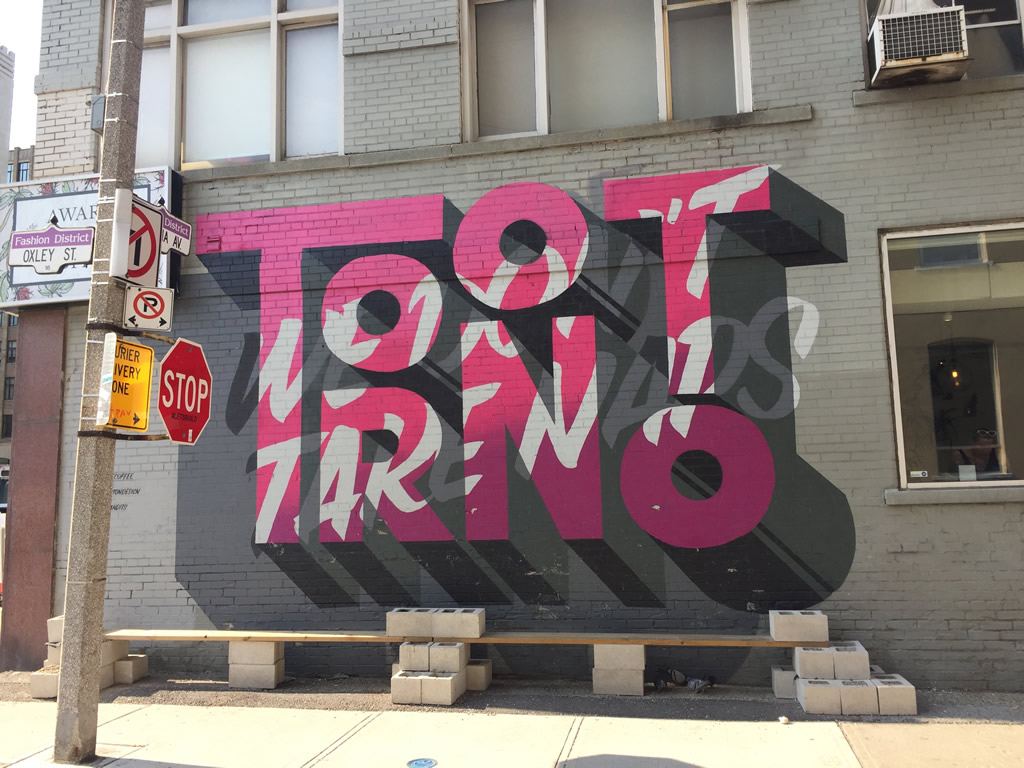 The top picture "Toronto We Don't Take Naps" he did last year outside a coffee shop on Spadina.
Toronto Street Art Graffiti Found Here: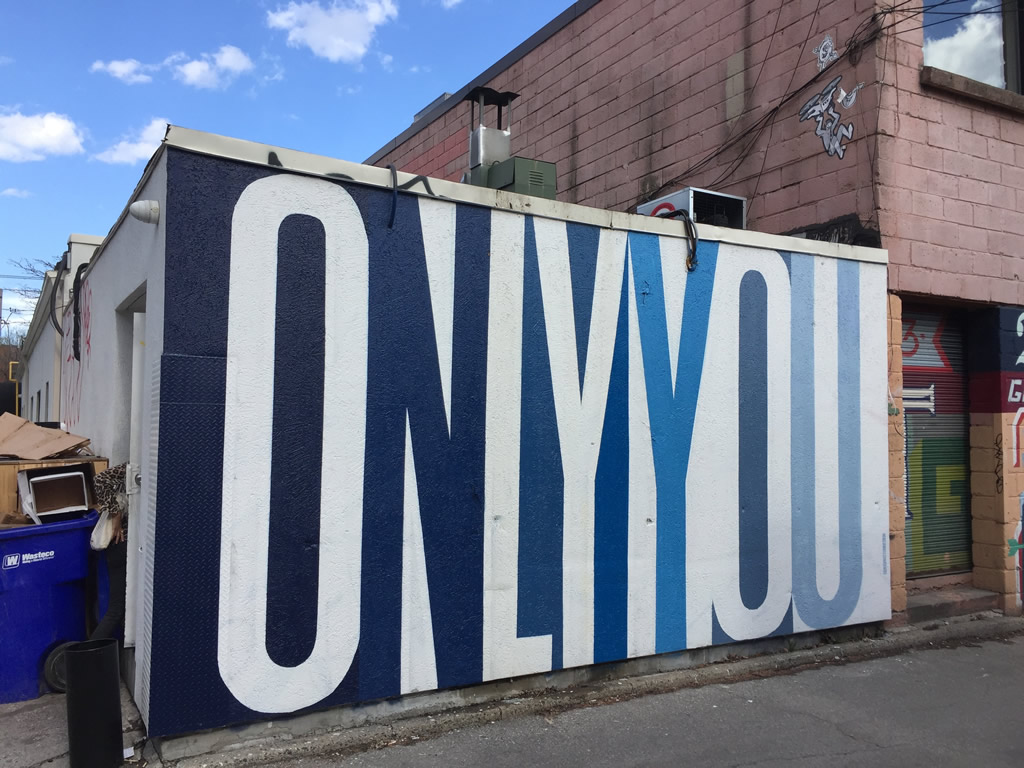 The bottom left picture "Only You" he did that at the end of April.. .
Toronto Street Art Graffiti Found Here: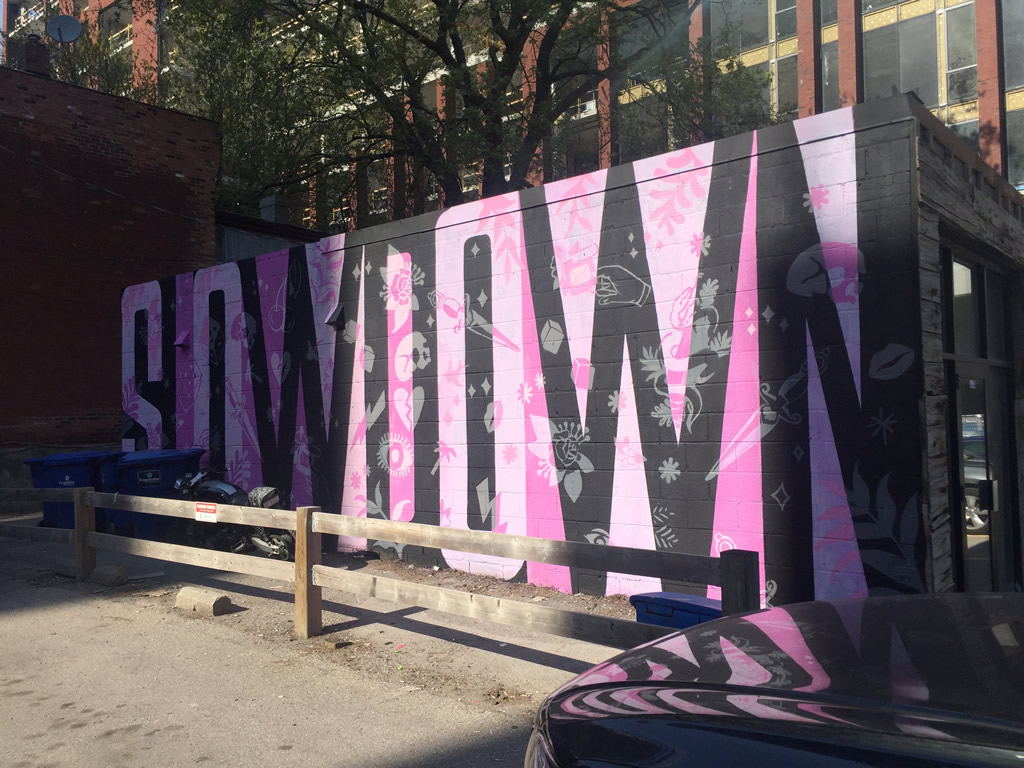 The bottom right "Slow Down" by @benjohnstondesign & @homsweethom they did last week.
Toronto Street Art Graffiti Found Here:
My pictures are all from this month… they didn't turn out so great.. so I thought why not put them all together !
BUT
Check out @kc.productions he's been covering the making of these murals by Ben.. and he's got some video clips on his account.
🎨 By I do not know 🎨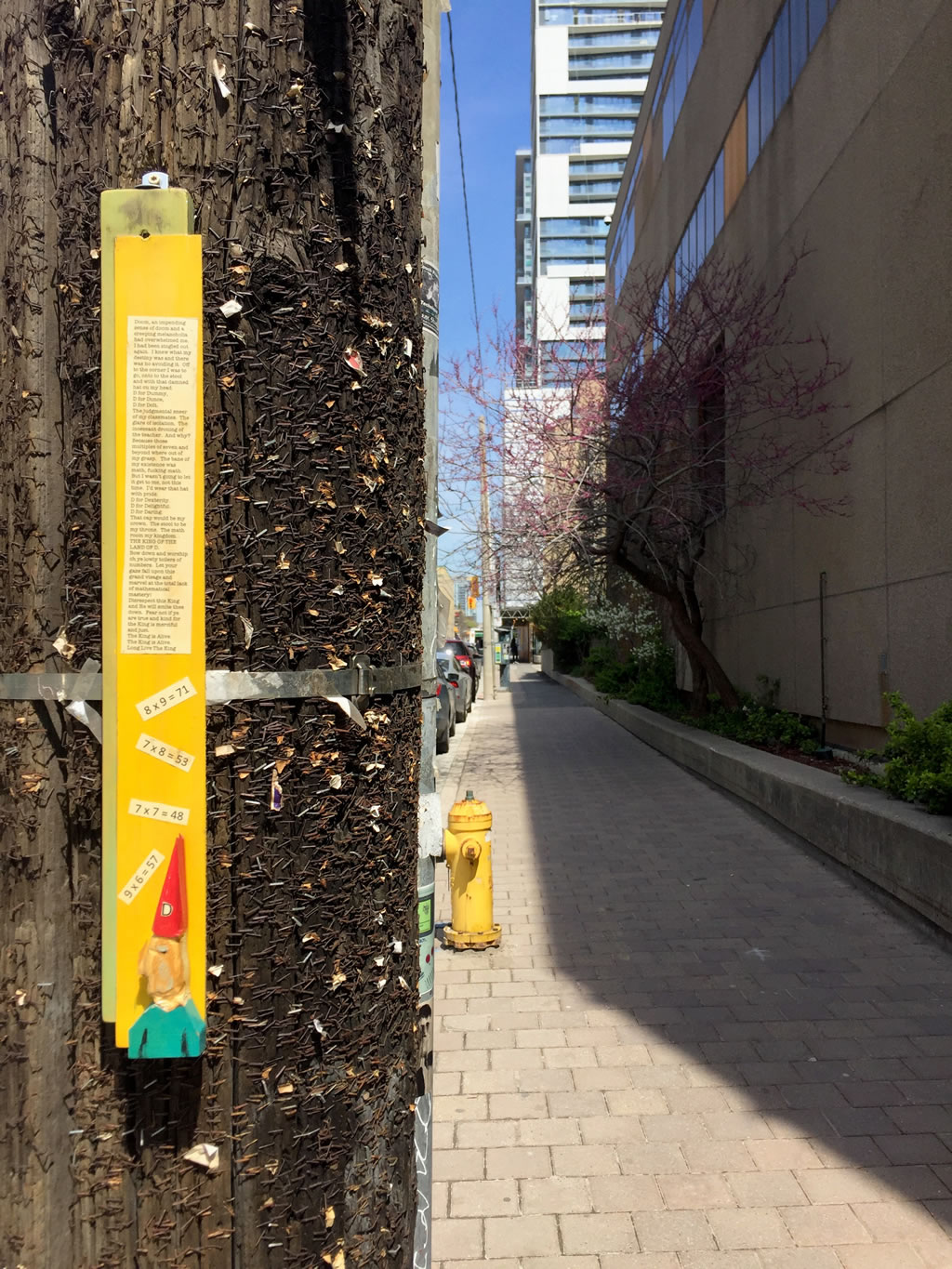 I found these on some lamp post on Church St.. This is the first one that I noticed and it reads as follows:
Doom, an impending
sense of doom and a
creeping melancholia
had overwhelmed me
I had been singled out
again. I knew what my
destiny was and there
was no avoid it. Off
to the corner I was to
go, onto to the stool
and with that damned
hat on my head.
D for Dummy
D for Dunce
D for Dolt
The judgemental sneer
of my classmates. The
glare of isolation. The
incessant droning of
the teacher. And why ?
Because those
multiples of seven and
beyond where out of
my grasp. The bane of
my existence was
math, fucking math.
But I wasn't going to let
it get me, not this
time. I'd wear that hat
with pride.
D for Dexterity
D for Delightful
D for Daring
That cap would be my
crown. The stool to be
my throne. The math
room my kingdom.
THE KING OF THE
LAND OF D.
Bow down and worship
oh ye lowly toilers of
numbers. Let your
gaze fall upon this
grand visage and
marvel at the total lack
of mathematical
mastery !
Disrespect this King
and He will smite thee
down. Fear not if ye
are true and kind for
the King is merciful
and just.
The King is Alive
The King is Alive
Long Live The King
8 X 9 = 71
7 X 8 = 53
7 X 7 = 48
9 X 6 = 57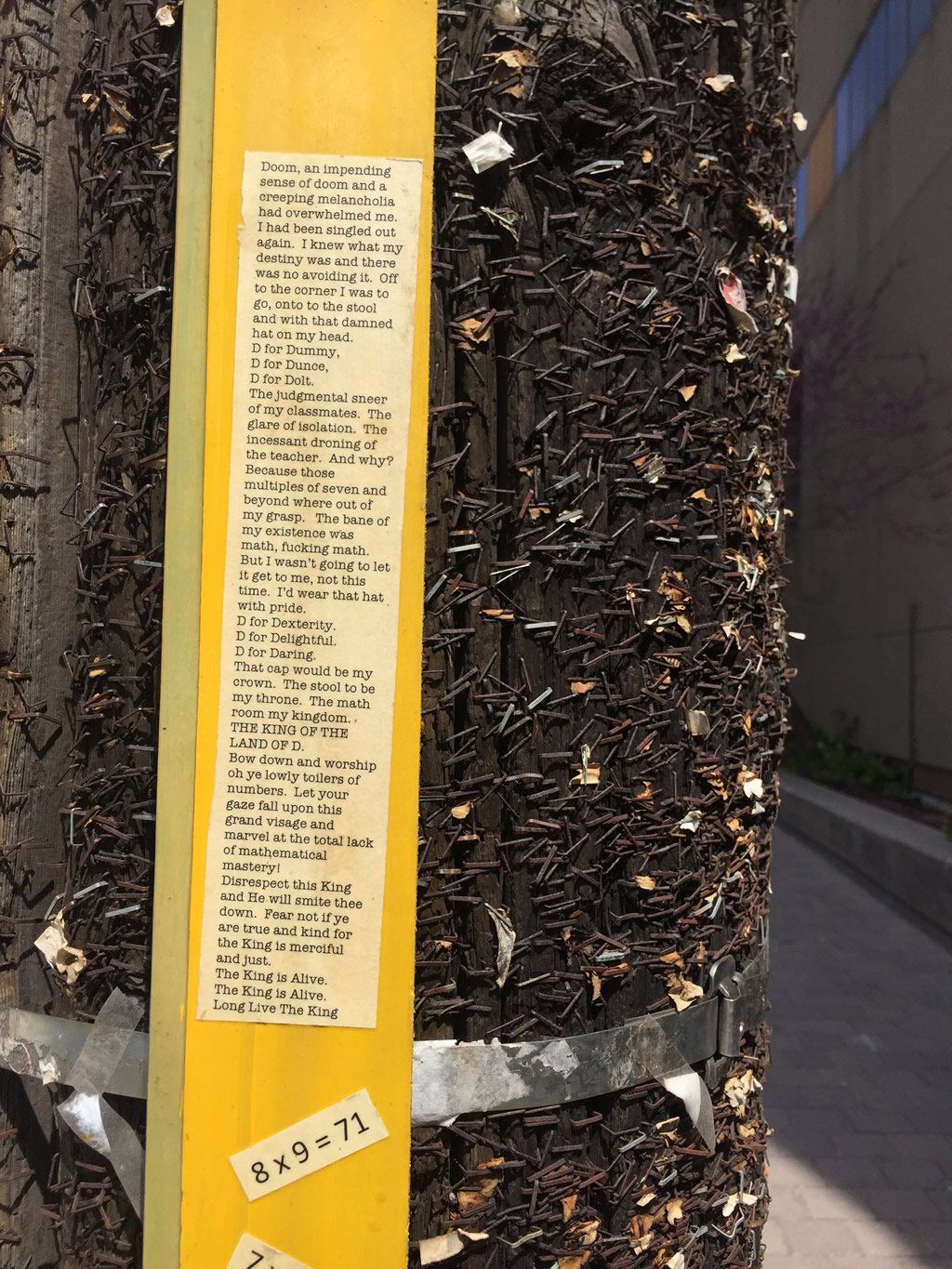 I noticed Four of them in total but there could have been more … They appeared to have a King or a crown theme.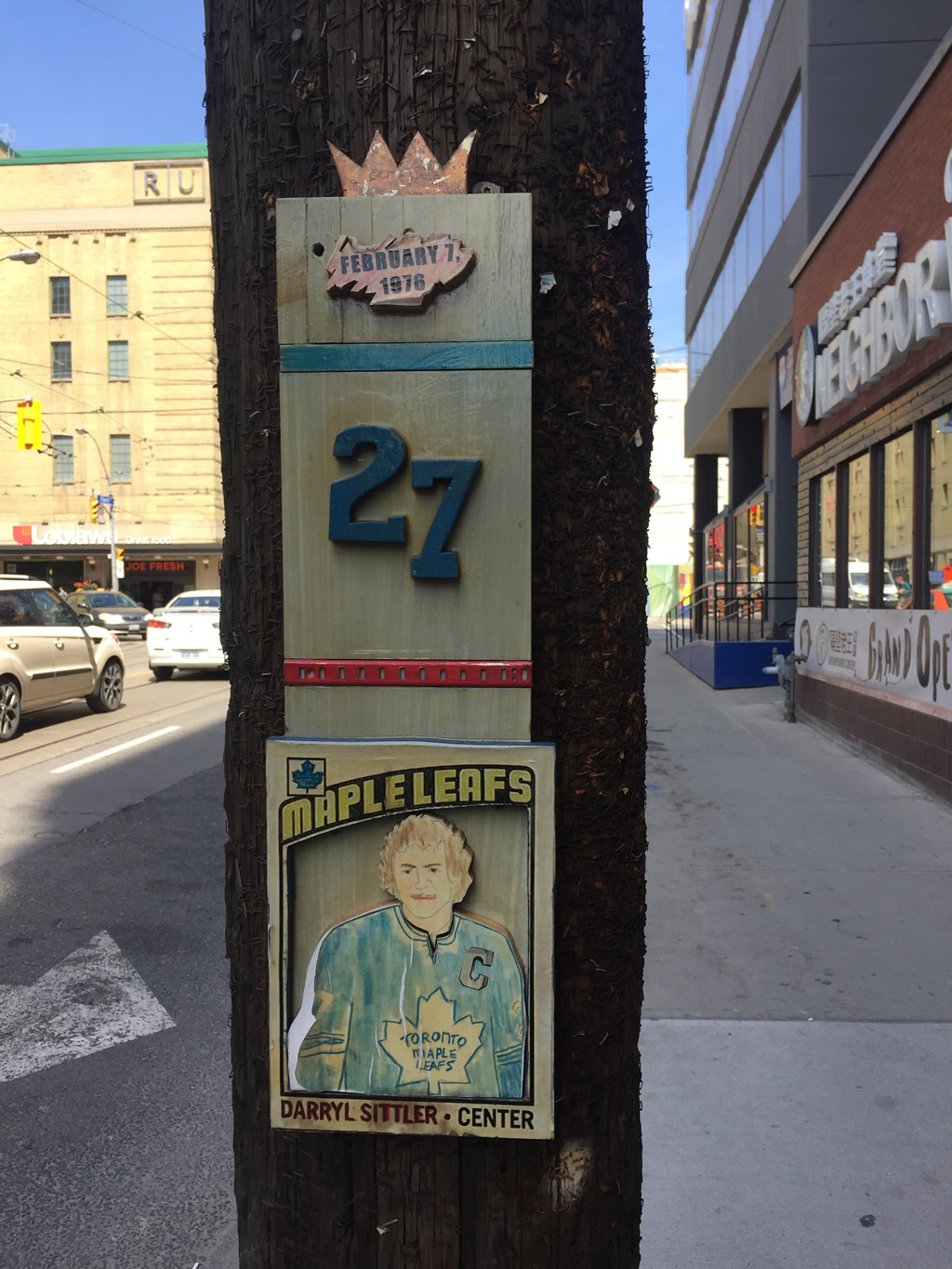 One near Maple Leaf Gardens had what looked like a hockey playing card for Darryl Sittler.. with his #27 when he played for the Toronto Maple Leafs..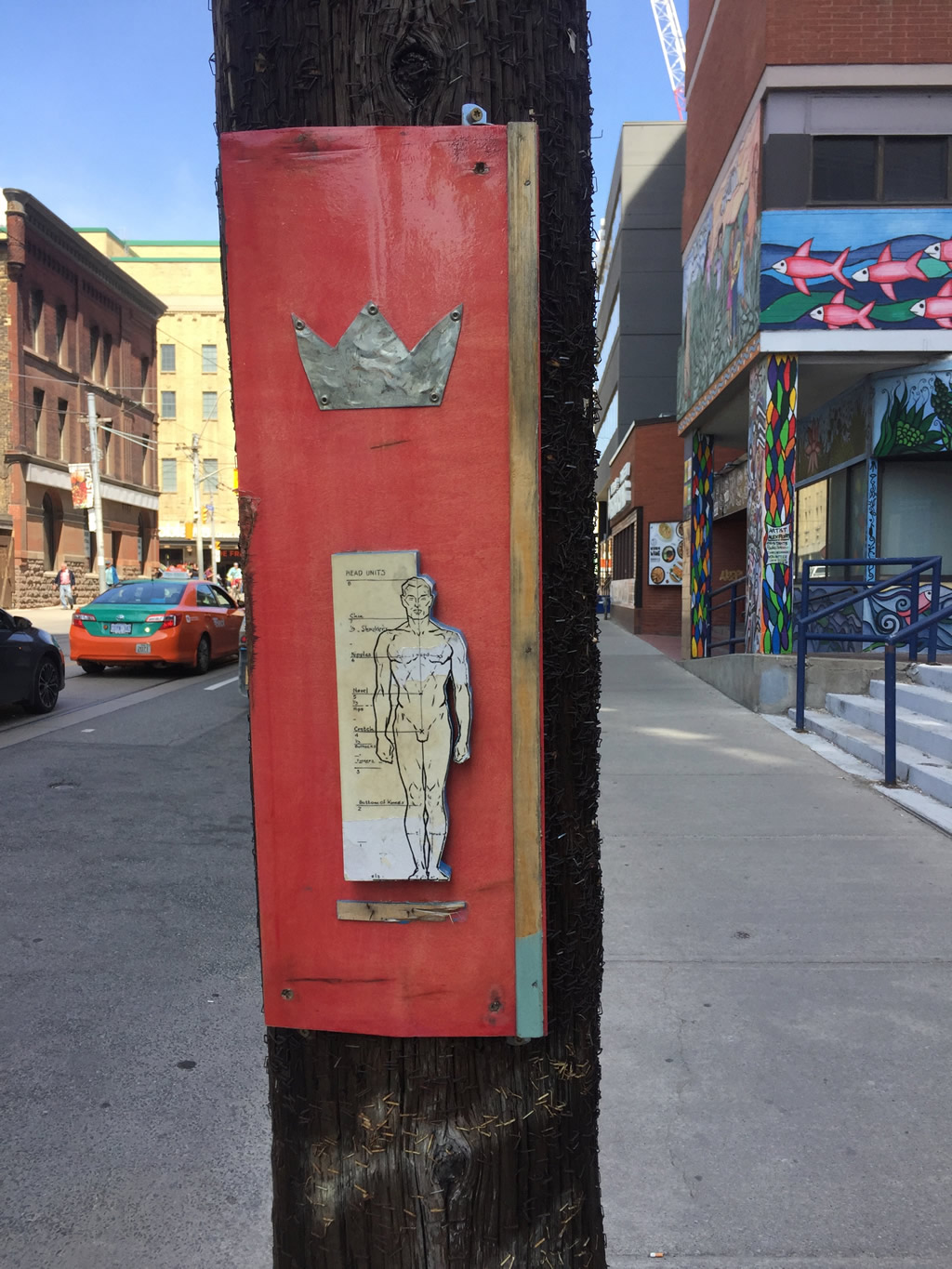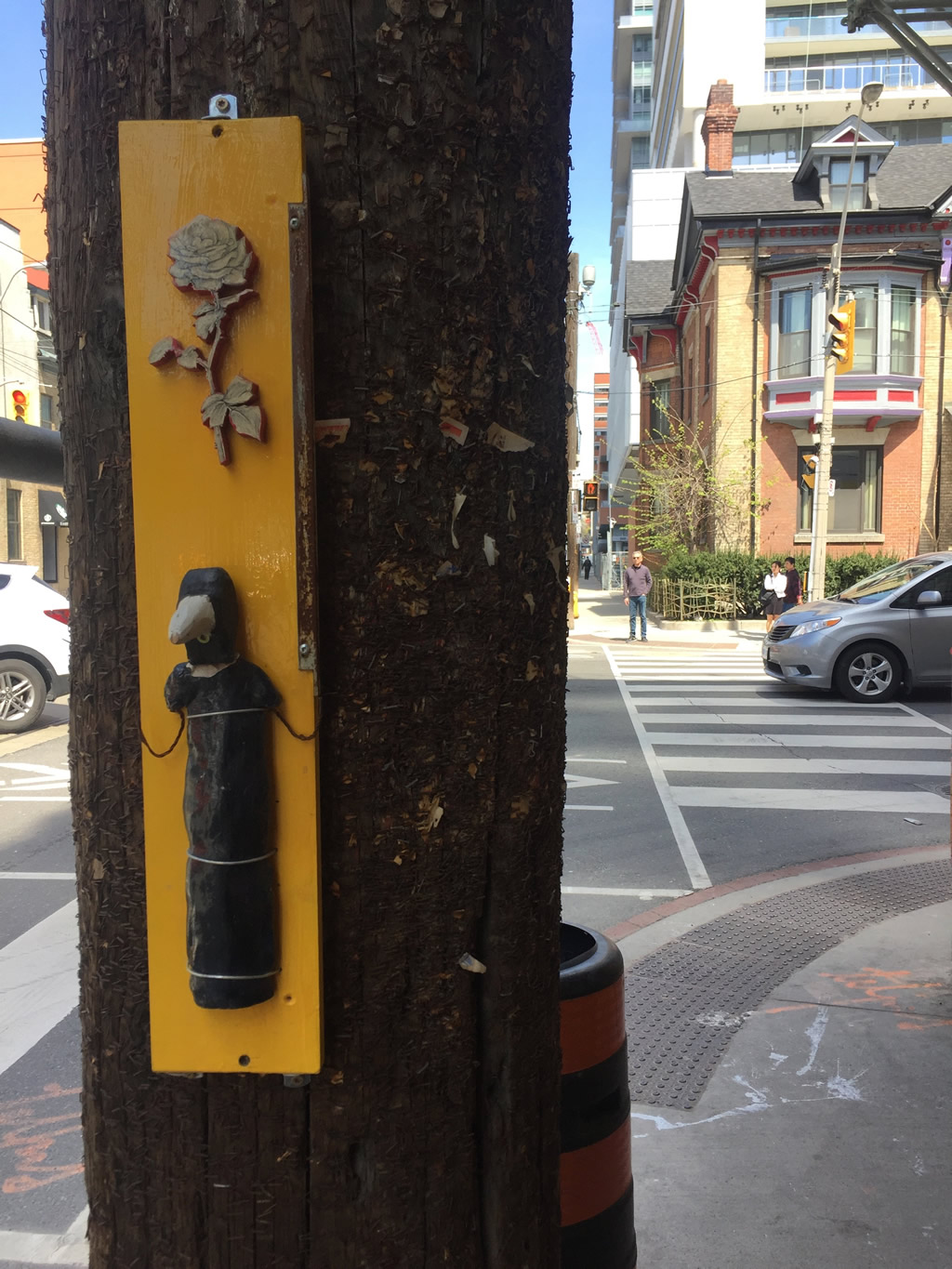 I wouldn't call this graffiti… may it's someone's art project ?
Toronto Street Art Graffiti Found Here: