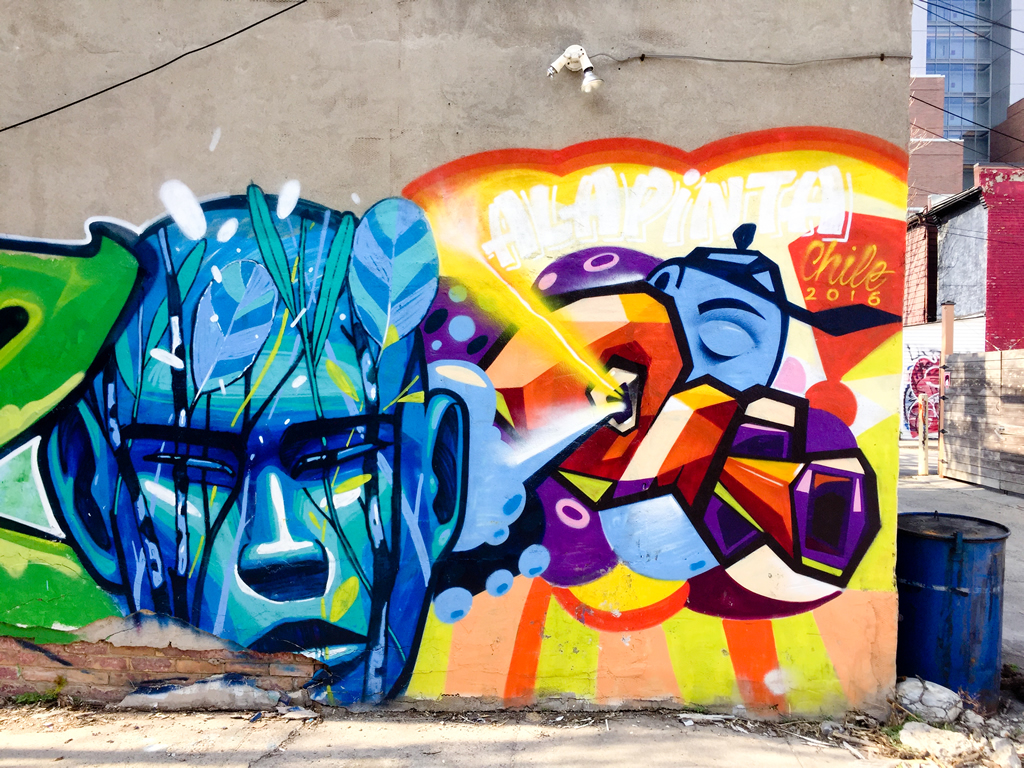 🎨 by I think @alapinta.cl 🇨🇱
It's hard to read from my picture.. but it says "Alapinta" "Chile 2016" on the upper right hand side of this mural.
I had to translate this from Spanish on the Alapinta website that says "Alapinta, region of La Araucanía, Chile. Composed by Aner Urra (ANER), Claudio Cabrera (KAIO), Claudio Maher (MAHER), Gabriel Veloso (GVZ), painted together since 2004, inspired by public art, graffiti, mural, paint dreams and realities, bringing art to different public and private spaces, in areas of health, education, culture, heritage, among others."
There was an art car that I posted last summer with a group that was working with @paulatikay and @a_n_e_r who were here from Chile….so I am guessing it is apart of the same crew. But I could be wrong.. but I don't think I am..
If you google "Alapinta" you'll find a lot of their artwork on various social media accounts
I found this in an alleyway on Monday.. it was cool to find an alleyway I had never been down before — that was full of art. Plus, there wasn't anyone taking selfies down here either.. which was astonishing !
Toronto Graffiti Street Art Found Here:
🎨 by I don't know 💐 🌼 🌸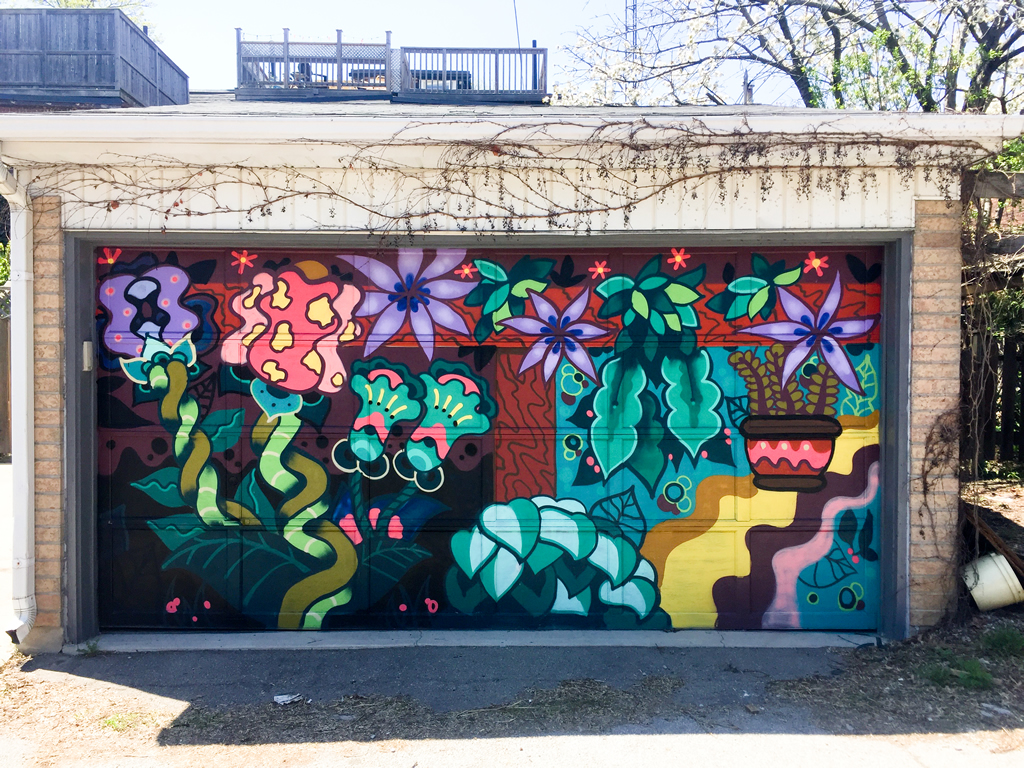 Found that in a back alley on Wednesday as well.. Another that I don't know who it's by. I've seen a lot of flowers lately.. and figured it would be appropriate to post for Mothers Day ..
Happy Mother's Day Everyone.. Hope you had a good one !
Toronto Graffiti Street Art Found Here:
🎨 by I don't know 🦍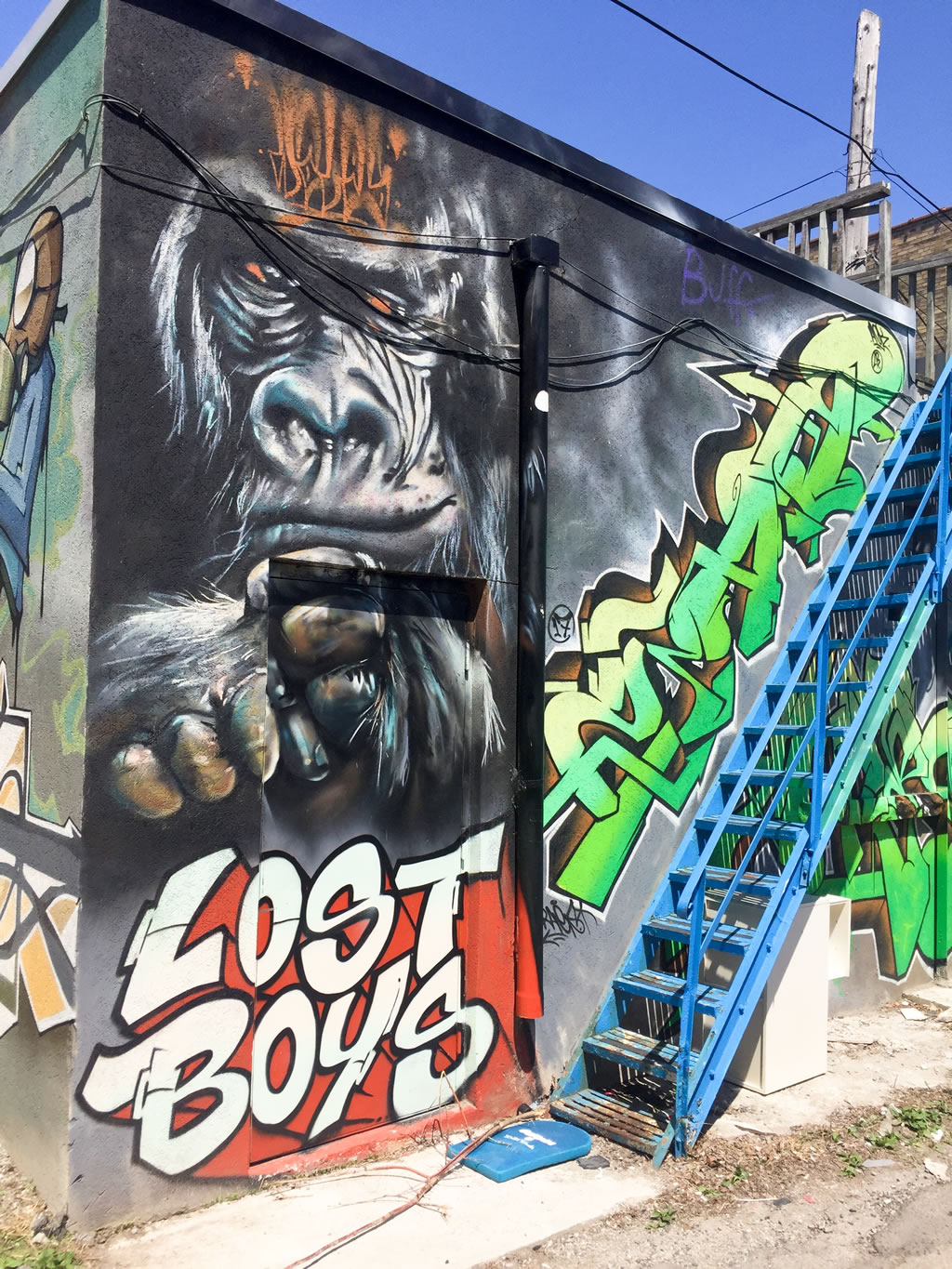 Found that in a back alley on Wednesday.. I don't know who this is by.. There were a few other great finds all around here.. It just says Lost Boys.. which was a movie starring the two Coreys.. but I think it had vampires and not gorillas..
Anyway.. have a happy weekend Lost or Not..
Found out from @homestreethome21 "it's by braes, wales, and miles #ack (under the staircase). maybe they can explain what lost boys refers to! 😋"
I think Lost Boys might have been the old location of their Tattoo Studio.. but its in the east end now
Toronto Graffiti Street Art Found Here:
🎨 by I don't know 🎨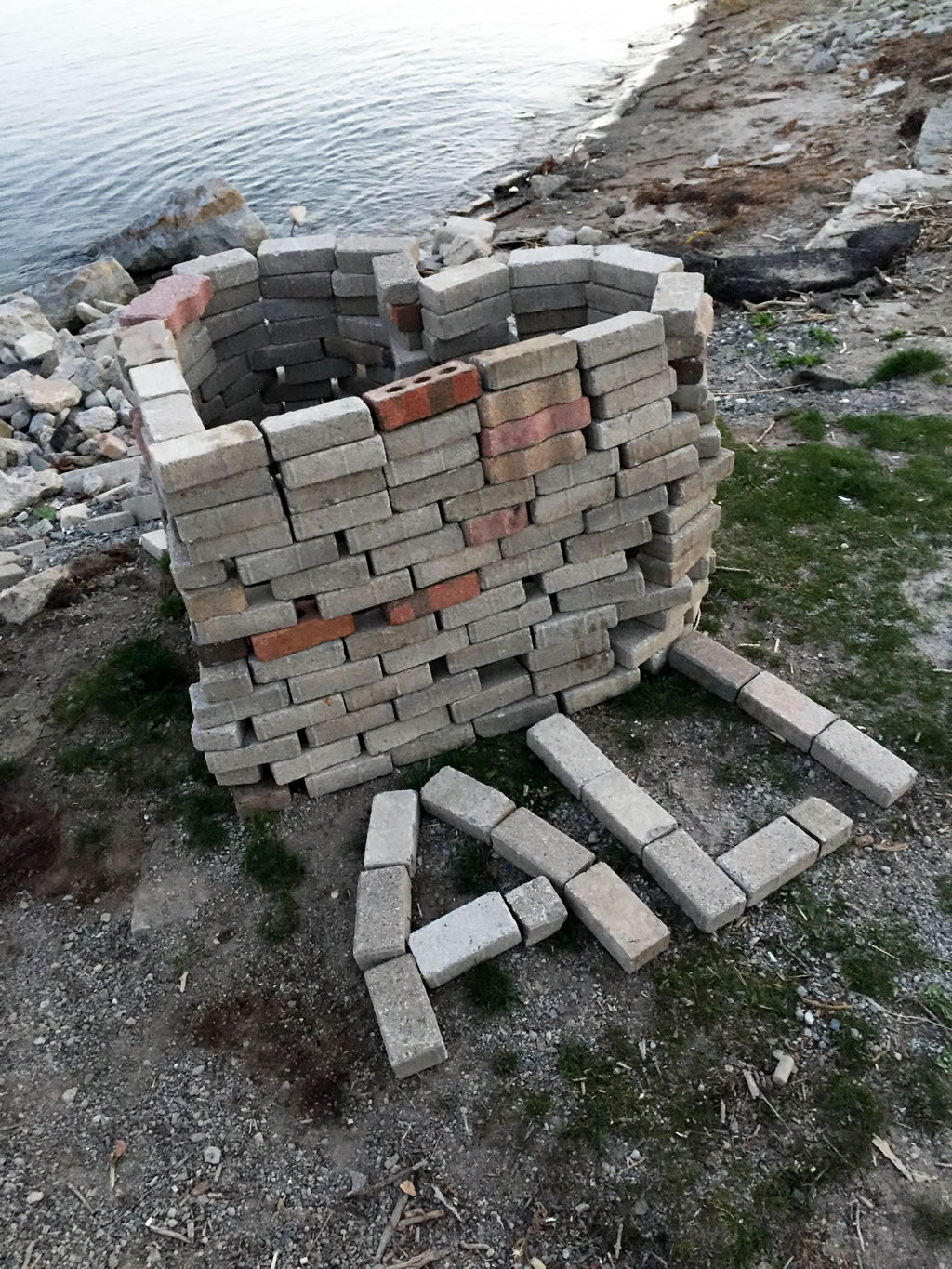 Someone has been making things with bricks and branches by the lake again this spring. Someone did the same thing last year.. and they were featured on one of the local blogs. It might be the same person .. I do not know..
Last week this pile of bricks was a fort or a house looking structure…. and last Sunday it just said "Love Ali"… Maybe it was for Mother's Day ? There's a spot nearby where people shoot their wedding photos.. maybe it was for that ?
I just don't know..
Sometimes they stay like this for a few days.. and sometimes they get made into something else.. sometimes the bricks just disappear altogether from this spot.
I'll have to take a look later to see if there's anymore #brickporn
Toronto Graffiti Street Art Found Here: