🎨 by Alex Bacon @vizsla_bacon ♠️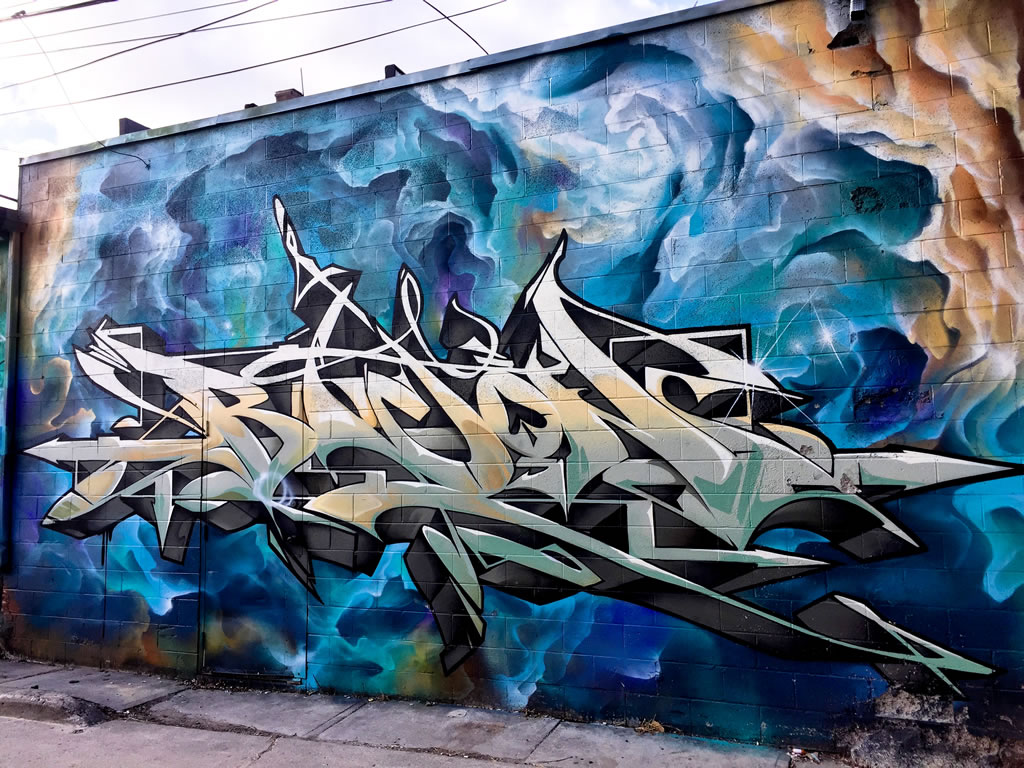 This picture is from April 8th of 2018.. but he did this mural about a year ago..
The first time I saw his work I didn't realize that his actual name "BACON" in the mural…. Now I know better..
I'm still trying to learn all the lingo.. some artists call that just lettering.. but I've seen this referenced as a 'burner' which according to Wiki:
" 1. A large, more elaborate type of piece. The piece could be said to be "burning" out of the wall, billboard, or train-side. Because they take so much time and effort, burners in downtown areas are more likely to be legal pieces, painted with the consent of the property owner. The early writers of New York City also did burners illegally on trains, and adventurous modern writers sometimes still do large-scale illegal pieces in heavily trafficked areas."
When I talked to Alex last year.. he recommended watching "Style Wars" which is a 1983 documentary about graffiti. I did watch it on Youtube and it definitely is worth watching if you are into this type of art.
Toronto Graffiti Street Art Found Here:
🎨 by Alex Senna @alexsenna 🇧🇷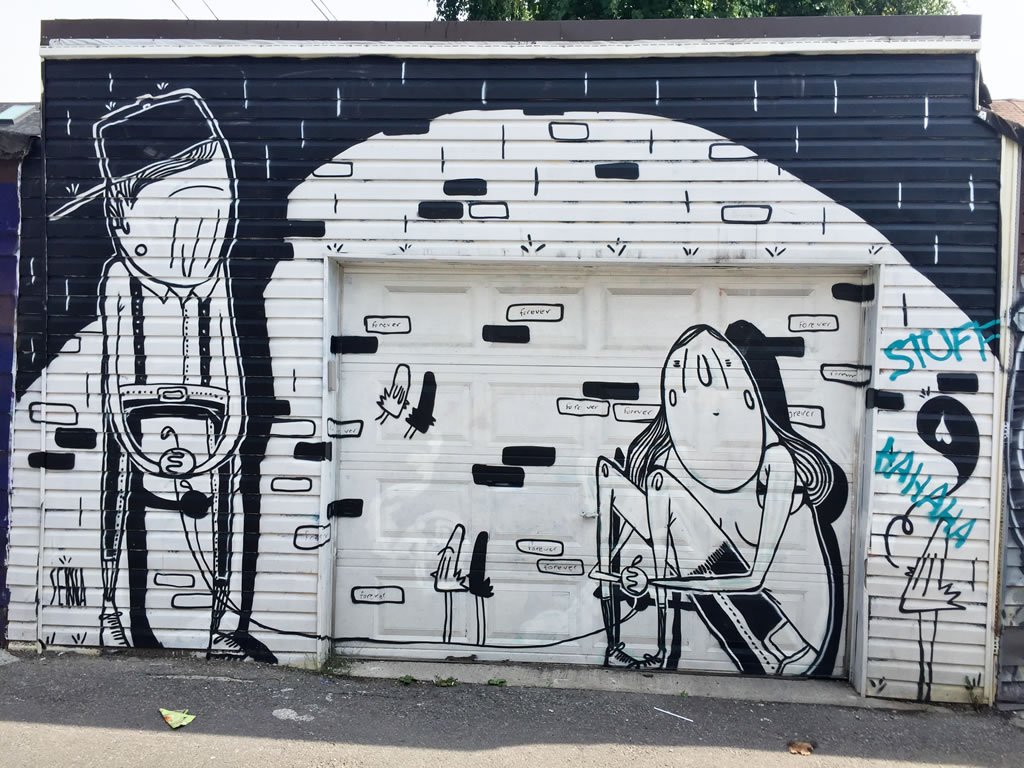 Thought I would follow Alex Bacon with Alex Senna..
This mural is not to far from the previous mural.. This is in graffiti alley.. its the only black and white mural that I noticed which makes it really stand out against all the color. The simplicity of his work is really wonderful.
The theme looks to be S & M inspired.. The words "Forever" appear in the background.
Toronto Graffiti Street Art Found Here:
This is also by Alex Senna.. its apart of a collab.. but apparently all the artists did their sections separately.. I've shows this before.. but I thought I would include it with the Alex Senna…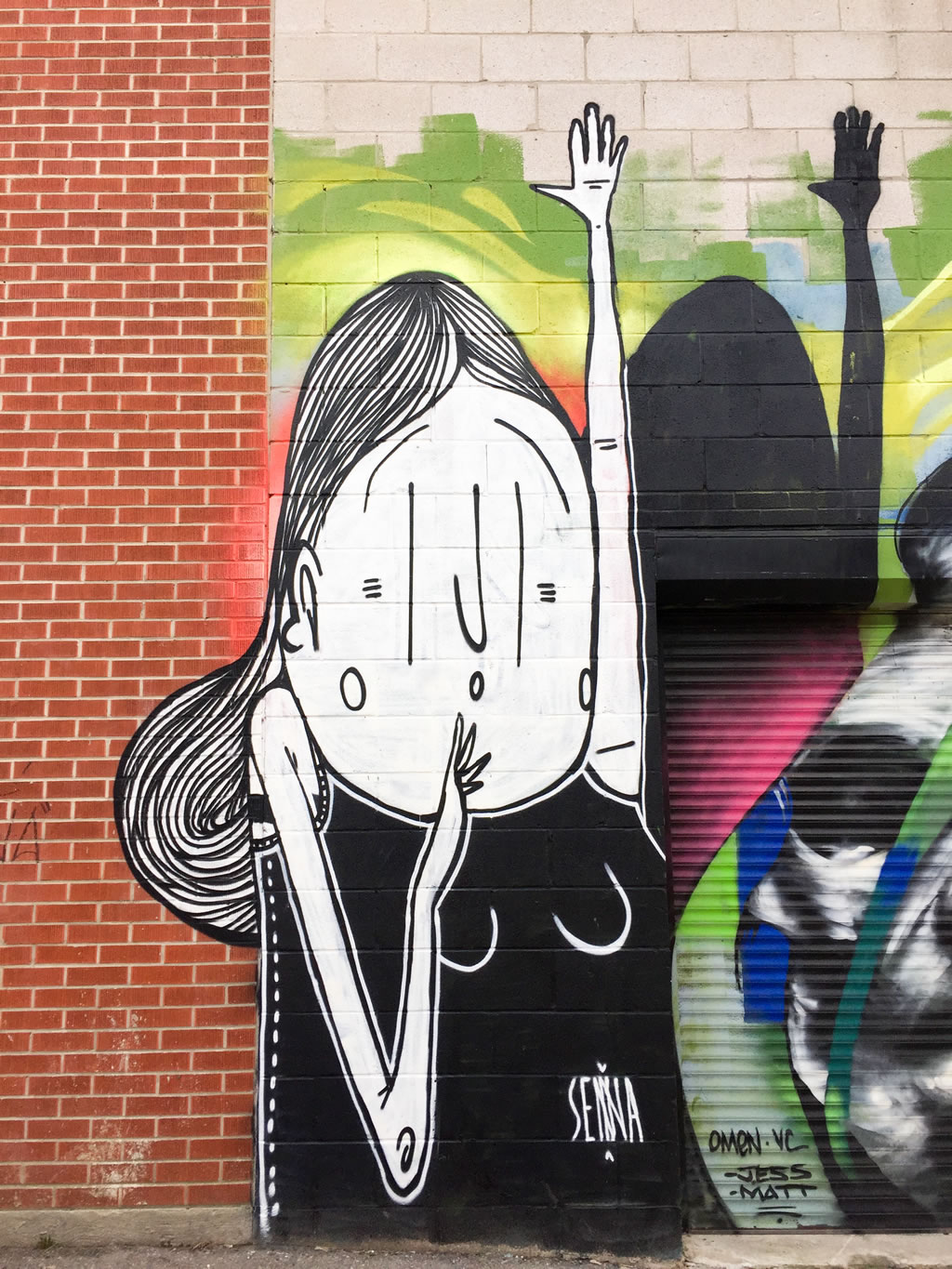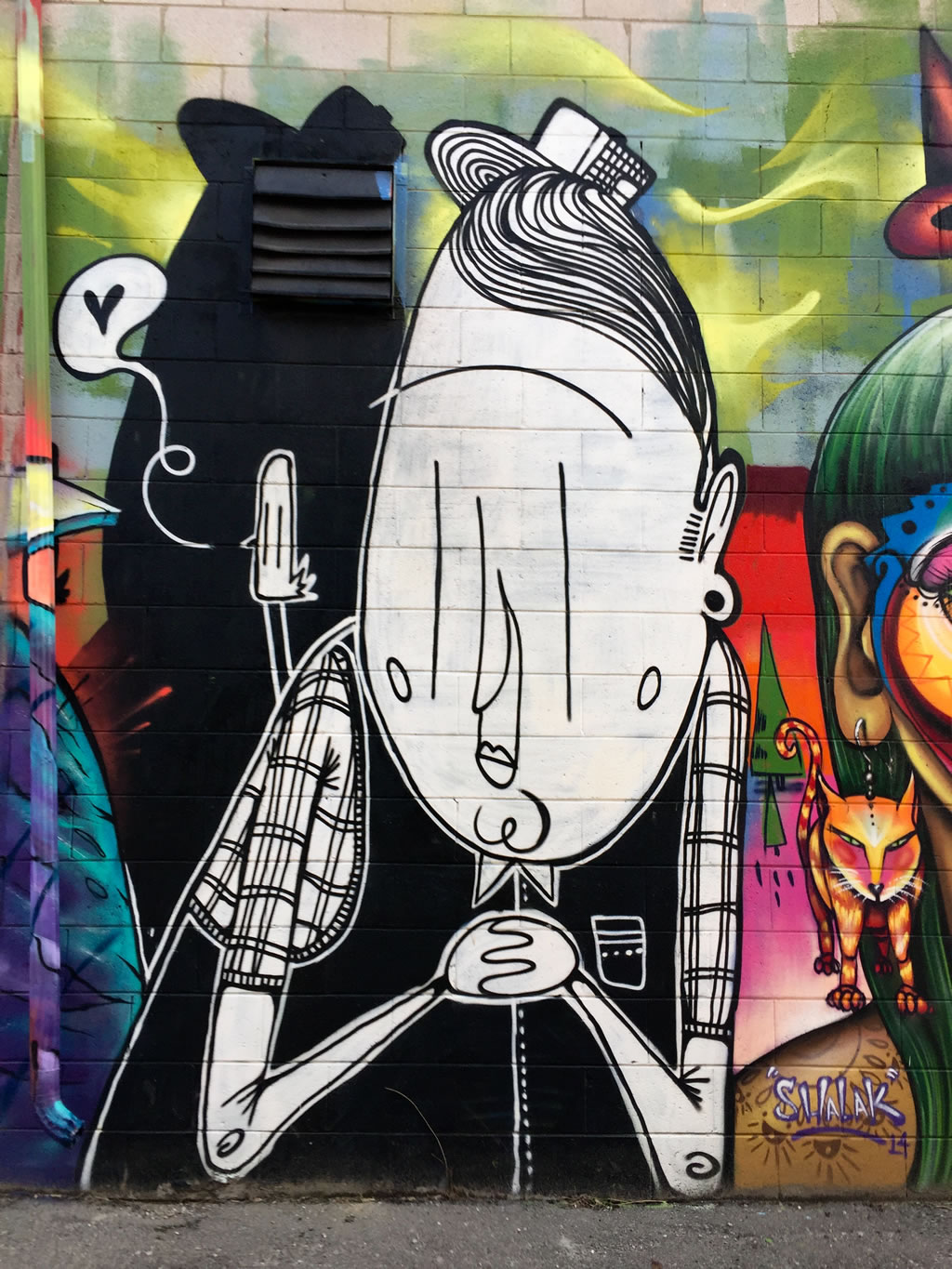 Unfortunately, this mural was damaged when the new owners of this building did a remodel on the structure. That's been happening around the city a lot. If its not graffiti taggers destroying murals .. its condo developers. At least I got to see this beforehand !
Toronto Graffiti Street Art Found Here: