Wonder woman mural on garage that I posted for when the movie came out. Its very nice to see this. There are other super heroes all around with batman
Superheroes mural at mechanic shop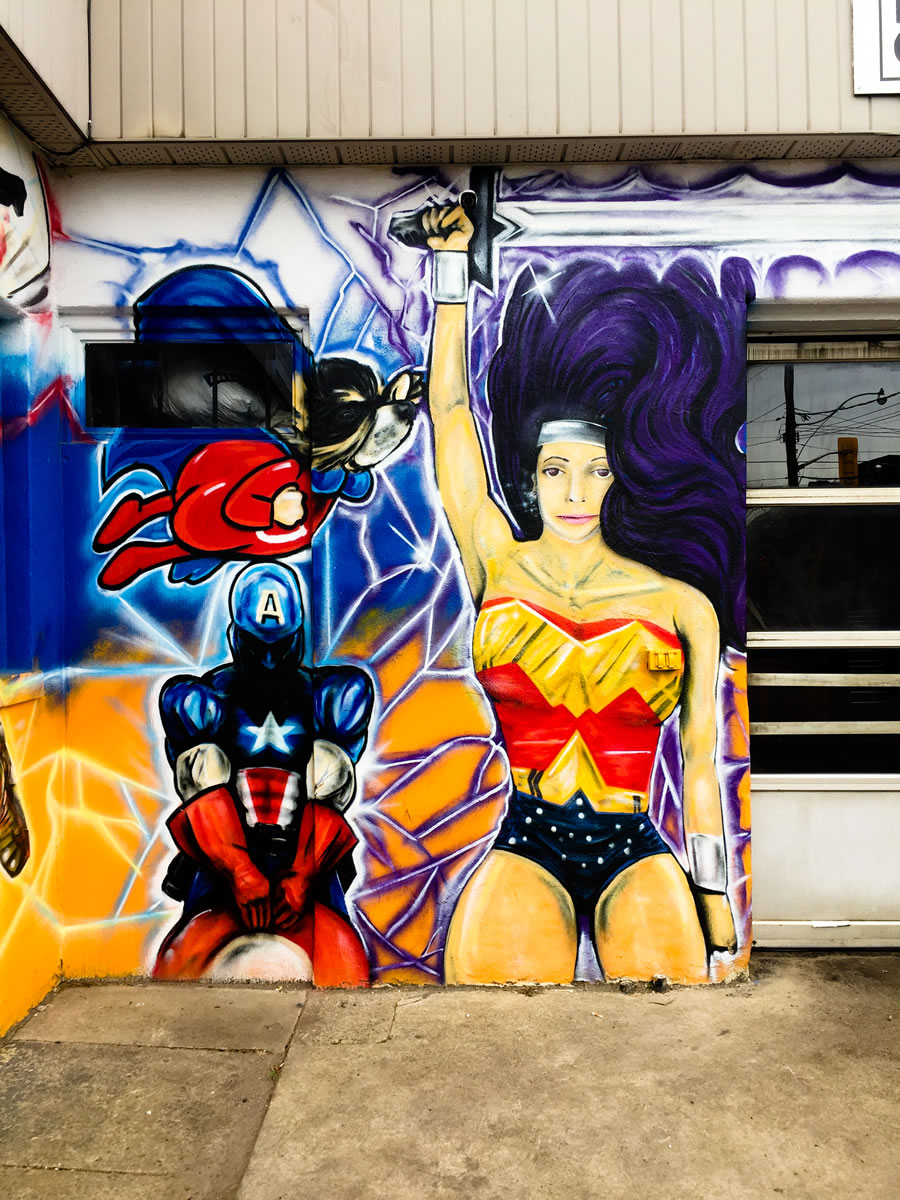 I was saving this one for awhile and I meant to post it yesterday & I forgot about it. But I passed it again tonight.. its on the coolest car mechanic shop ever. They post inspirational messages on their billboard instead of advertising.
Around the entire garage is art by @artchild and @skam. The back of the place has Oscar the Grouch on their trash bins. The front of the garage has supper heroes including Woman Wonder featured here. I don't know all my comic characters but its Captain Avenger ? and I don't know what the other one is.
I'll dedicate it to Christopher @cmackedny who is a huge Women Woman fan.. He posts A LOT of images with her character on it.
Also.. I forgot to wish everyone Happy Pride Month Yesterday !.. So, I'll use this post for that 2. Woman Woman is a Universal Gay Icon. She really rocks those awesome outfits..
Artwork captured at the location below: