🎨 The Master Himself at Work.. Emmanuel Jarus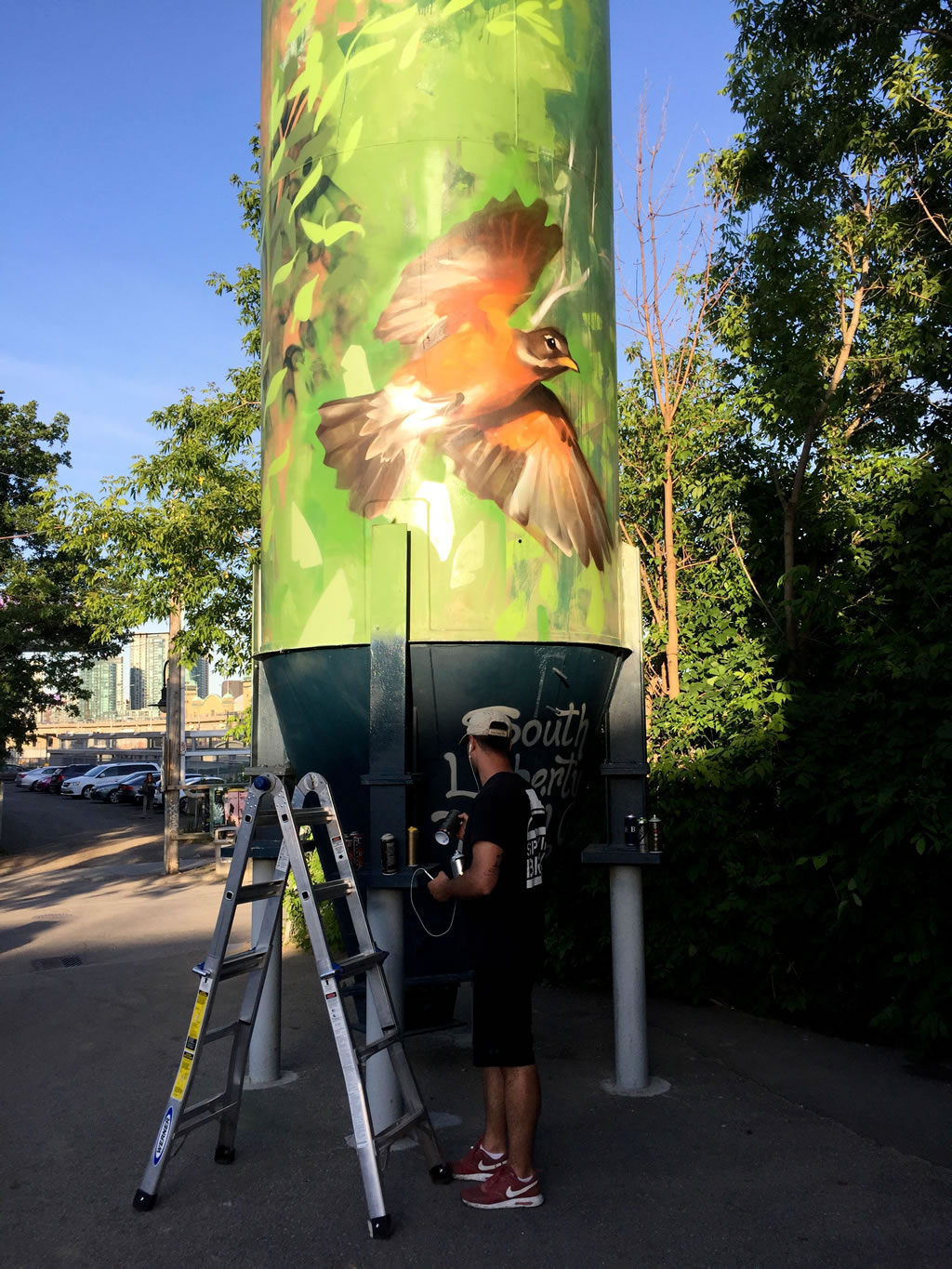 Managed to catch Emmanuel Jarus @youngjarus just as he was finishing up last night.. This is a project that he did for @muralroutes last October on the side of a silo. It was cool before and its even cooler now… He added this robin yesterday.
This is the same silo that he was working on last October on a lift. The weather was crap back then and it took him a lot longer because of the snow etc. The addition didn't take much time at all even though he was working on a ladder
The robin ties in with a silo that is to the west of this one by Alex Bacon. (& I have been seeing a lot of robins this year…they must be attracted to all the artwork..)
This is the silo by Alex Bacon with the robin below.. I took a wide shot and then walked around the silo:
Happy Week Everyone !
Toronto Graffiti Street Art Found Here
🎨 Kacey Musgraves GOLDEN HOUR ARRIVING 3/30″ by @katiaengell_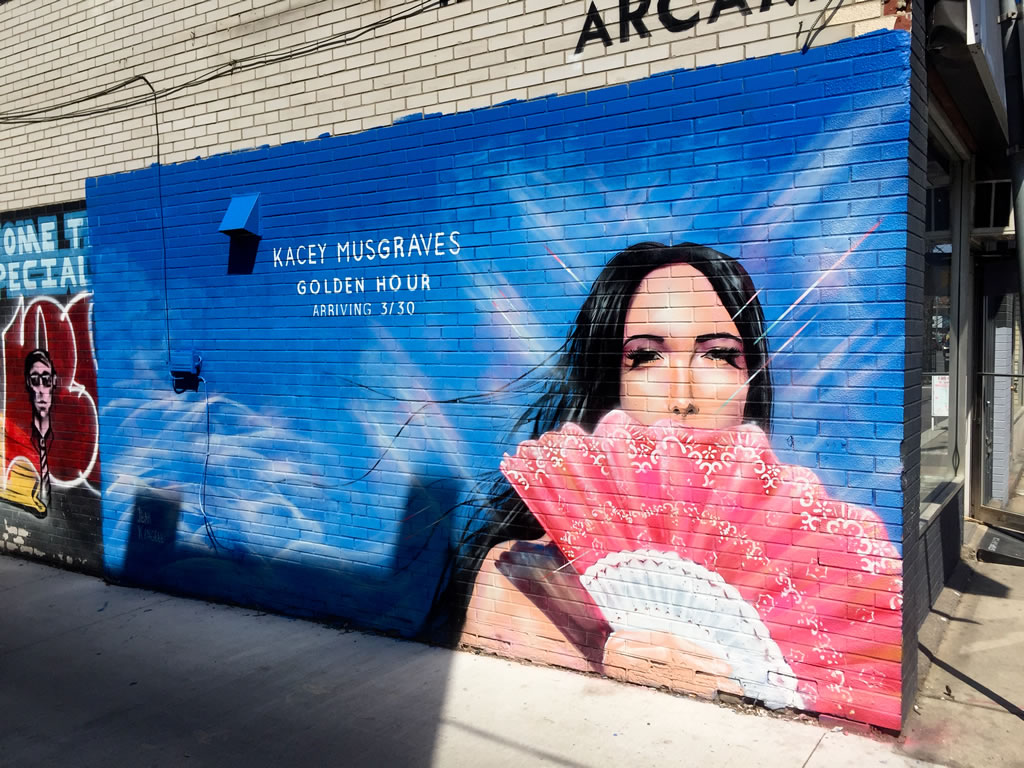 To be honest… I hadn't heard of Kacey Musgraves @spaceykacey before I took this picture.. the weekend that I was going to post it.. it was the same time that she was the musical guest on Saturday Night Live @nbcsnl I didn't wanna seem like I was spamming for her new album…
I really like the artwork though.. its an original way to promote the album… this mural artist did another mural a little further west that I posted last year…
This photo is one that I was going to post back in May.. but seeing how hot it was today… that fan she's holding would have come in real handy.. like tropical heat up here in the Great White North ! 🇨🇦
Anyway.. Keep Cool Everyone !
Toronto Graffiti Street Art Found Here